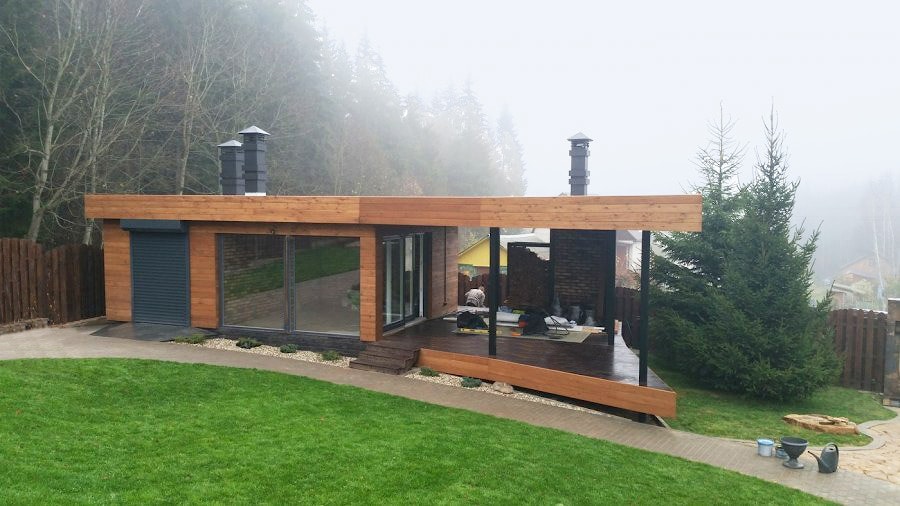 The most favorite wooden houses of modern architects are houses, which obtain a flat (one-pitch) roof. Often, houses with flat roofs are built by architects specializing in the construction of high-tech buildings. Such designs have supporters and opponents. Their arguments will be brought to the attention of readers in this article.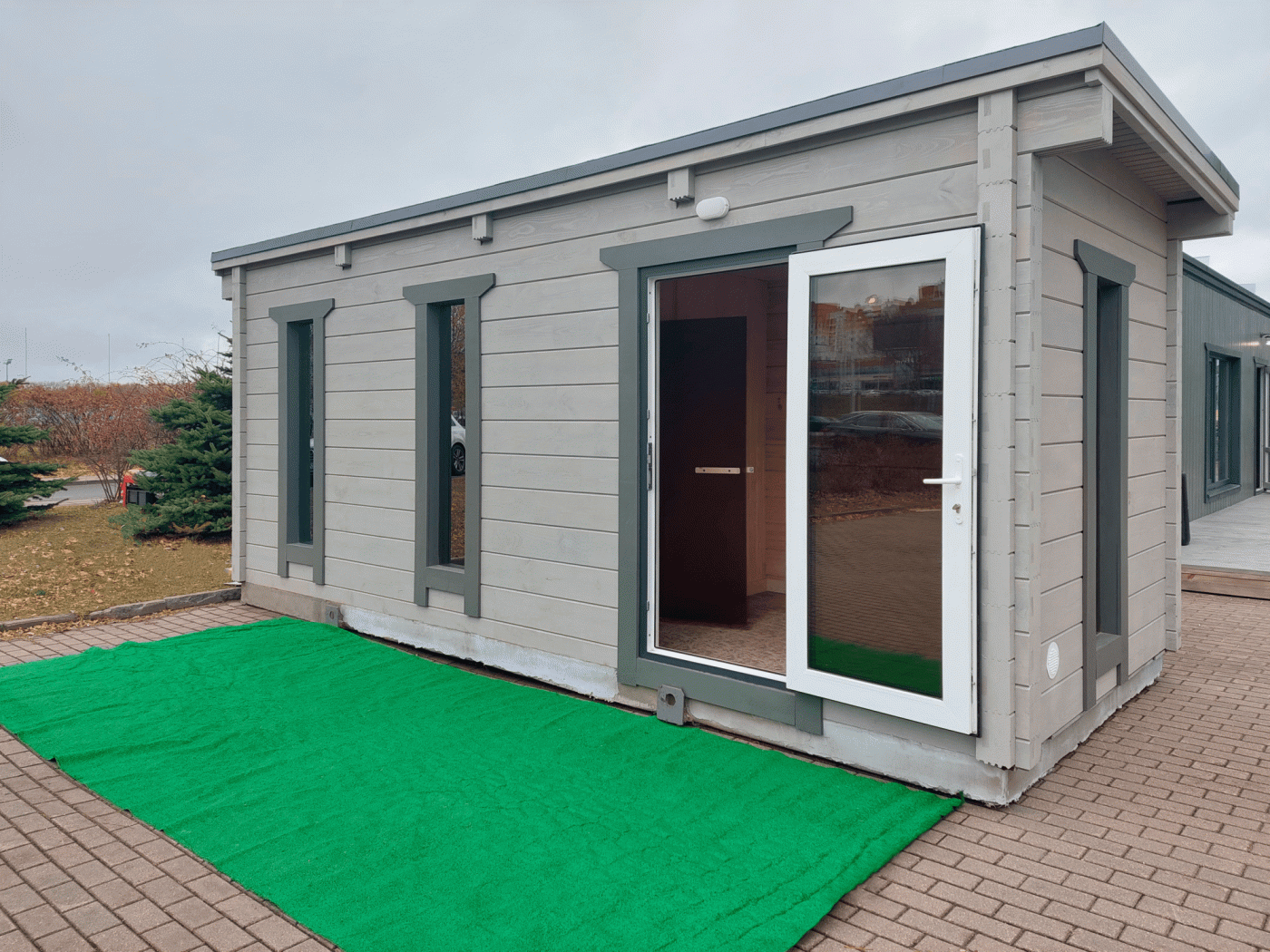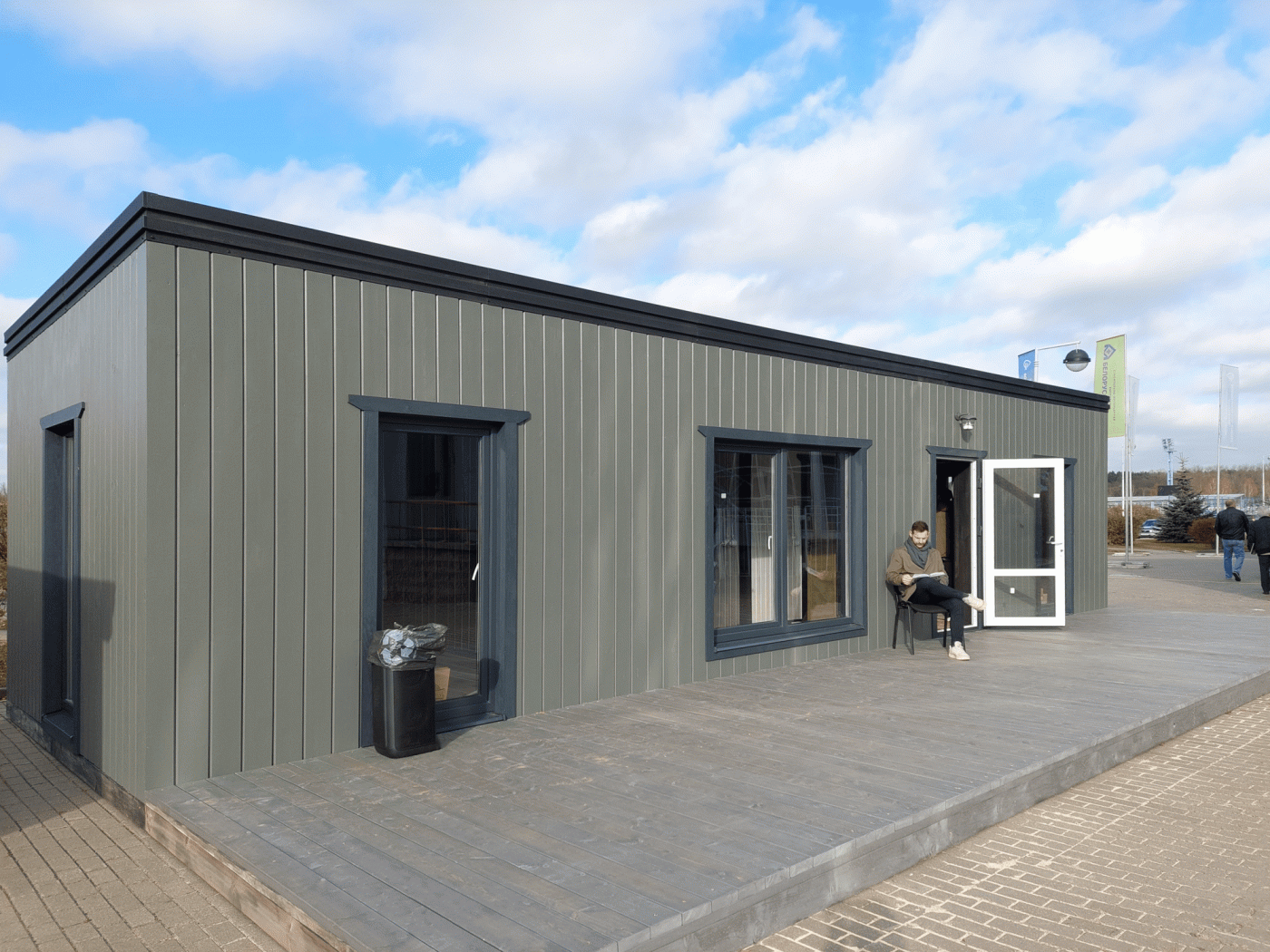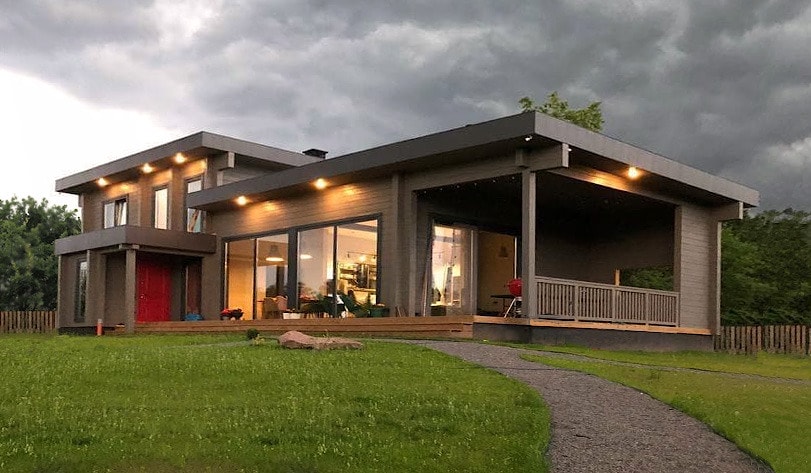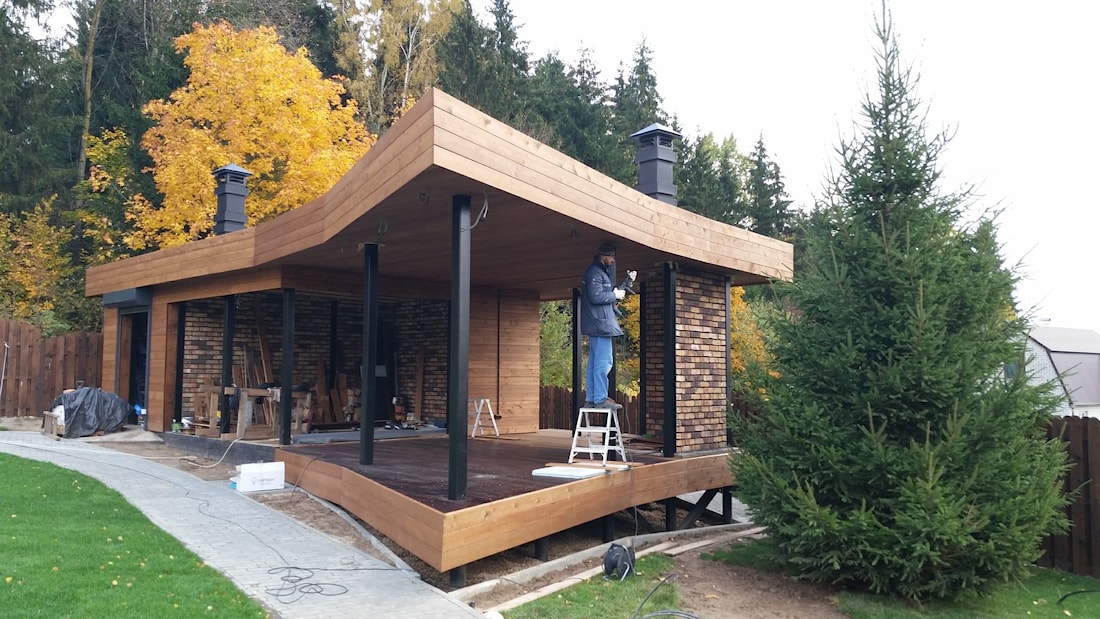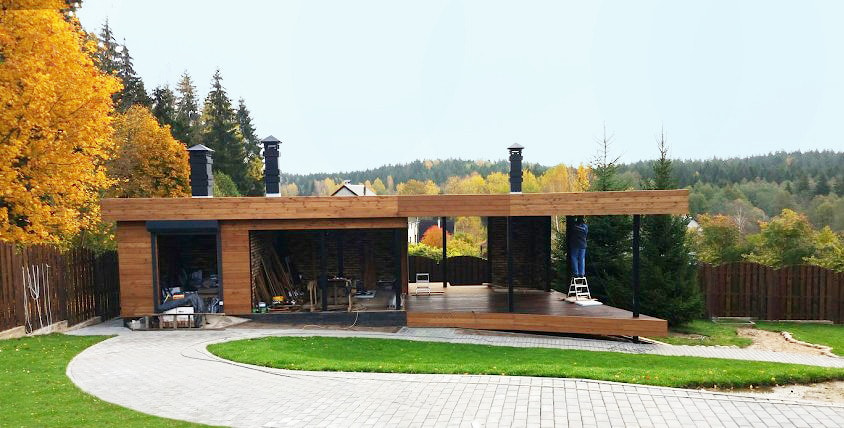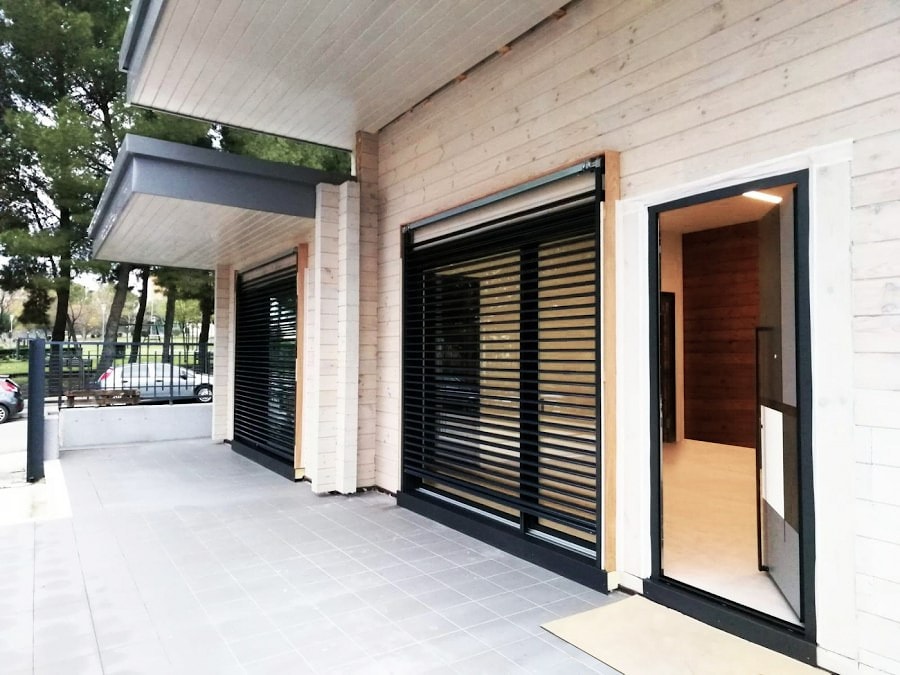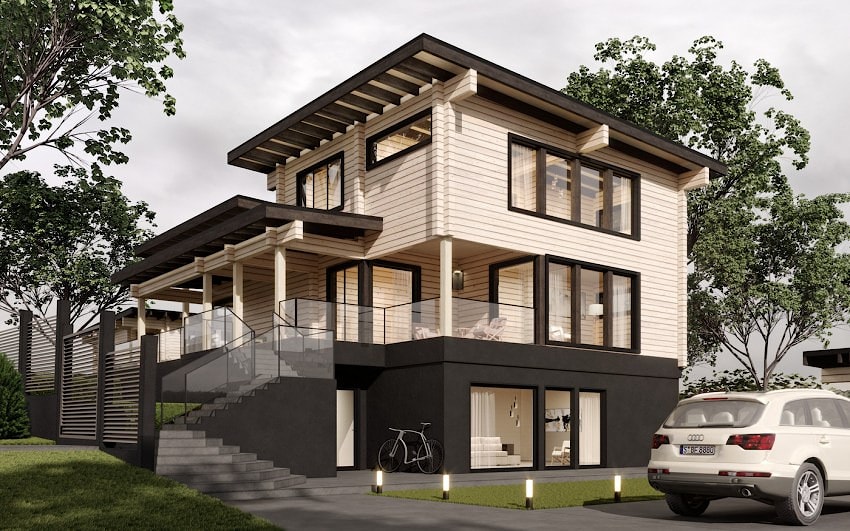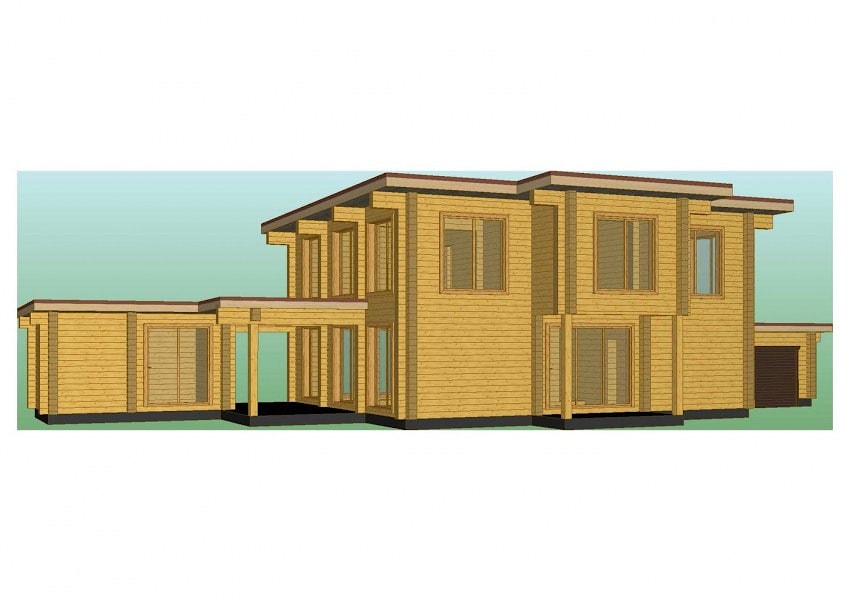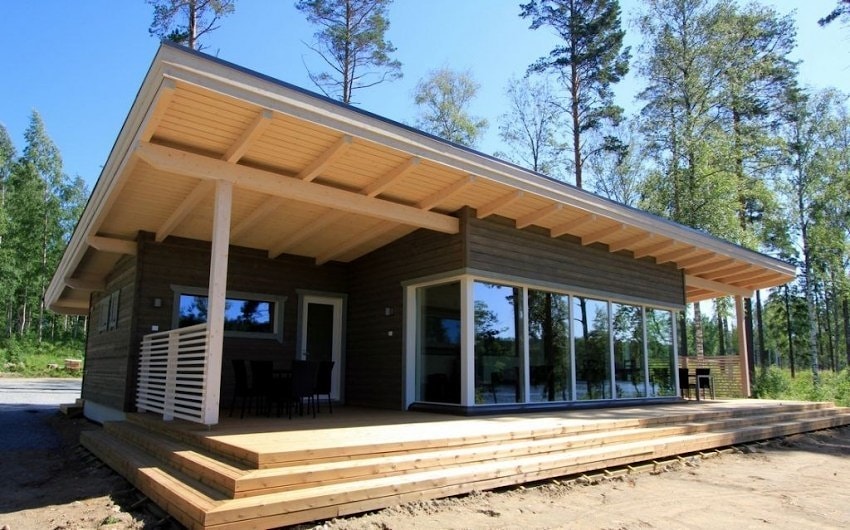 Properties of a flat roof on a wooden house
In our countries, roofless roofs have become fashionable not so long ago. Abroad, a flat roof was always in fashion. For the construction of wooden houses with a flat roof modern materials are used, for example, glued beam. Sometimes they are made of dry wooden beams. Effectively look at home with a platform for rest on the roof and with a lawn.
A flat roof does not have an ideal shape. In any case, it will have a small offset. The reason for this is the fact that it is necessary to ensure the descent of snow and melt water. On flat roofs with a slight slope, a drainage system is often installed. Usually there is a five-degree frost so that the water flows leave the roof along the drainage system.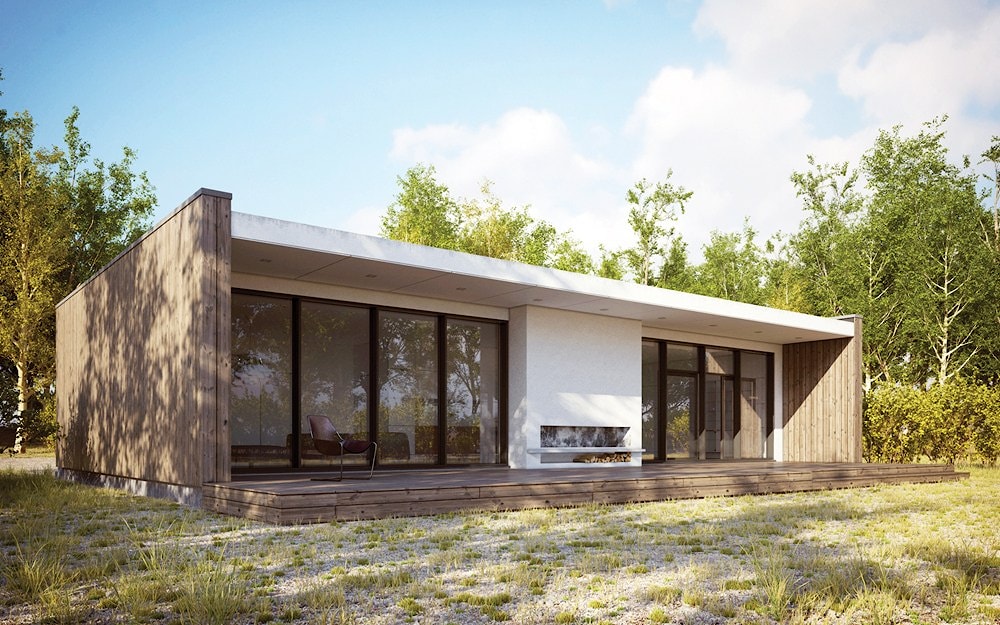 Advantages and disadvantages of flat roofs Such a roof has the following advantages. A flat roof is more convenient to mount and carry out various maintenance work. So, on such roofs you can work with batteries or service antennas. The flat roof has excellent thermal insulation. Such a roof is capable of performing additional functions. So, you can easily install a sports ground or a garden on it. Flat roofing is easy to assemble. It takes a little time to do this.
The flat roof has an interesting design, and it gives a modern look to the structure. A flat roof is hardy and can be used for a long time. The cost of its maintenance is small. If you adhere to all the requirements, doing construction work, and properly install the funnels, the problem of inefficient withdrawal can be easily solved. However, flat roofs have their drawbacks. If it has an internal drain, it can freeze or become clogged (the option is an external drain). But sometimes you can not do without the use of internal gutters. Flat roof drainage system Separately, it is worth mentioning about the drainage system of flat roofing. Transport of water flows will be easy, if you choose a suitable type of drainage system. In total there are three variants. Thus, the external unorganized system assumes that atmospheric water will flow spontaneously. It is used to equip small outbuildings.
The outdoor organized system means that water will enter the gutters, and then be transferred to the drain. Such a system is usually laid over the curtain overhang and the outside of the wall. The essence of the internal system is that water enters through a water funnel, which is in the roofing systems. Streams of water are diverted from various risers.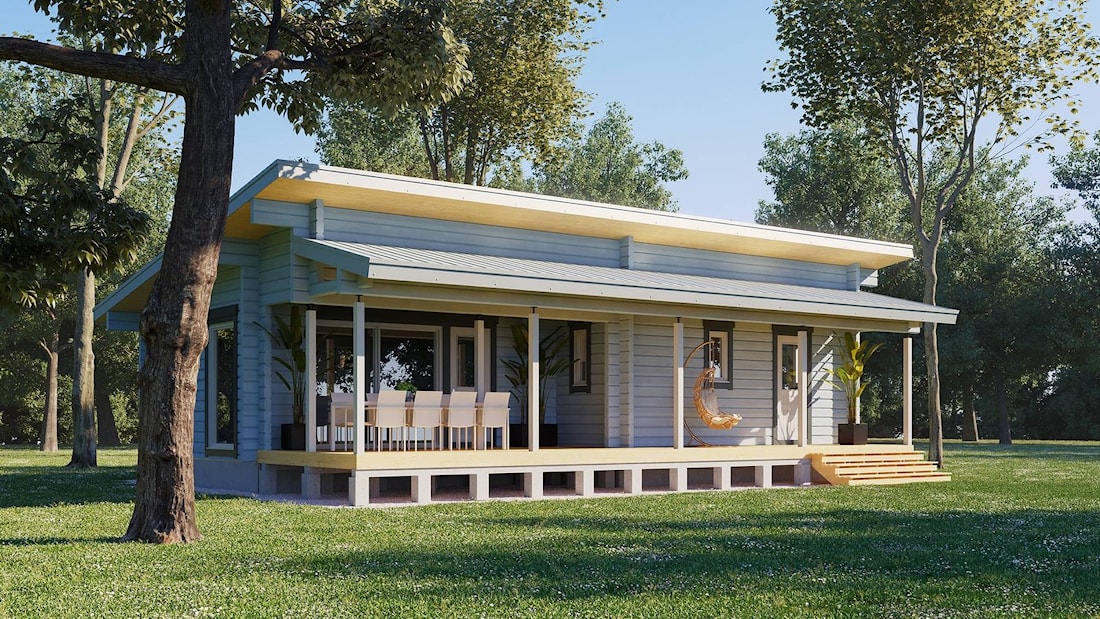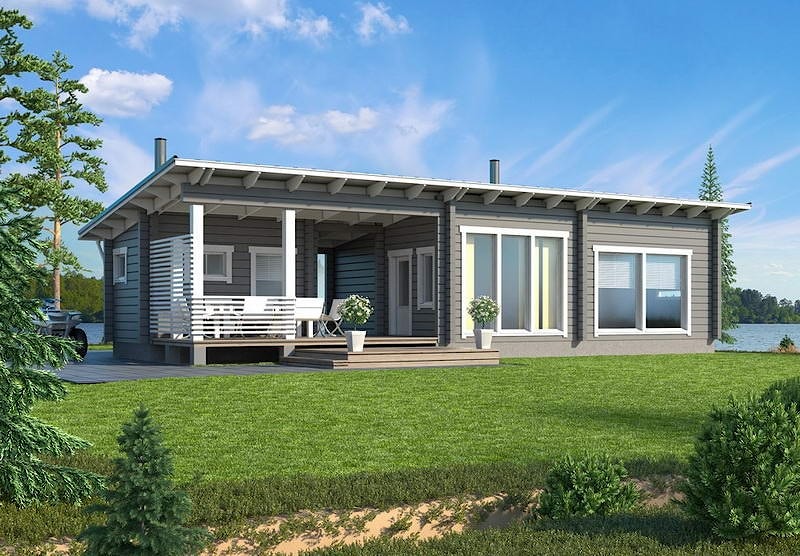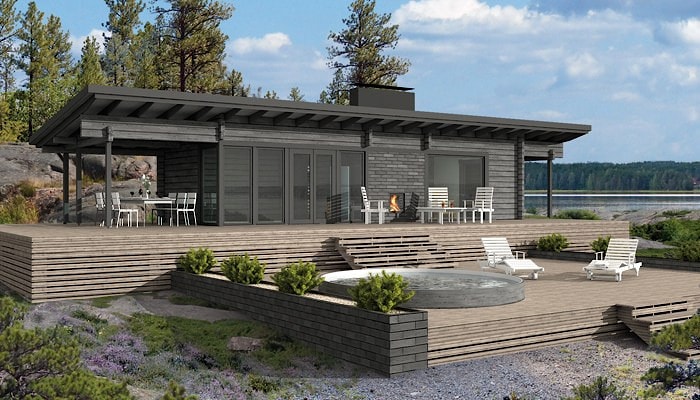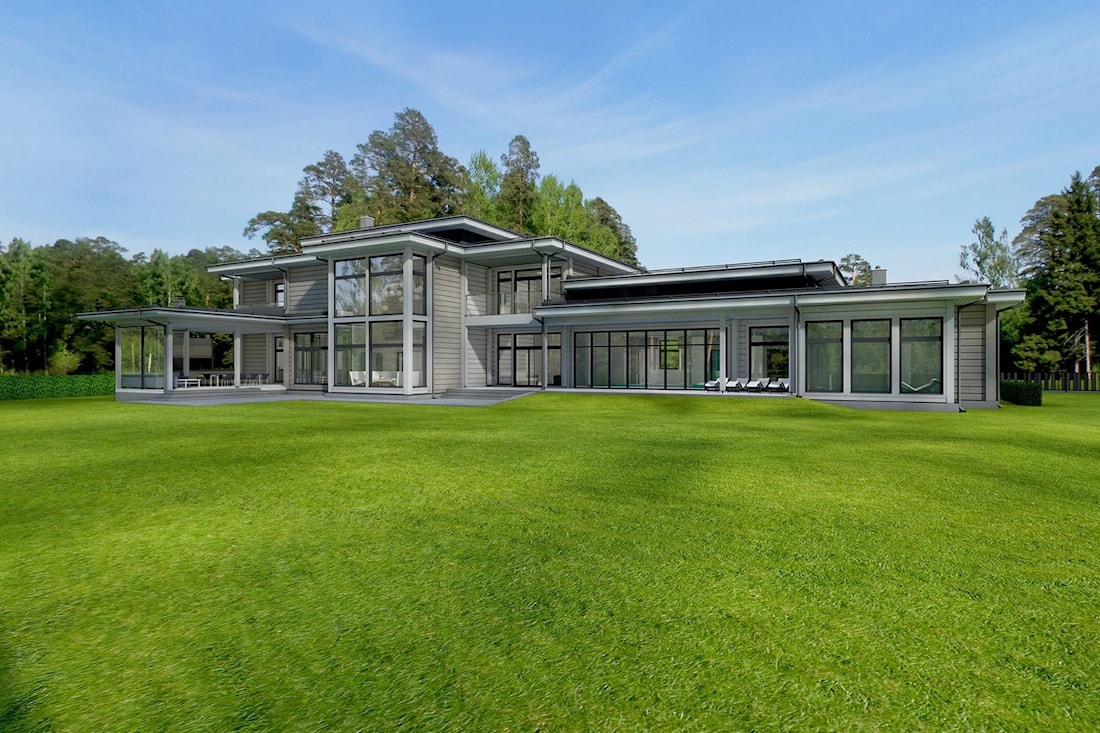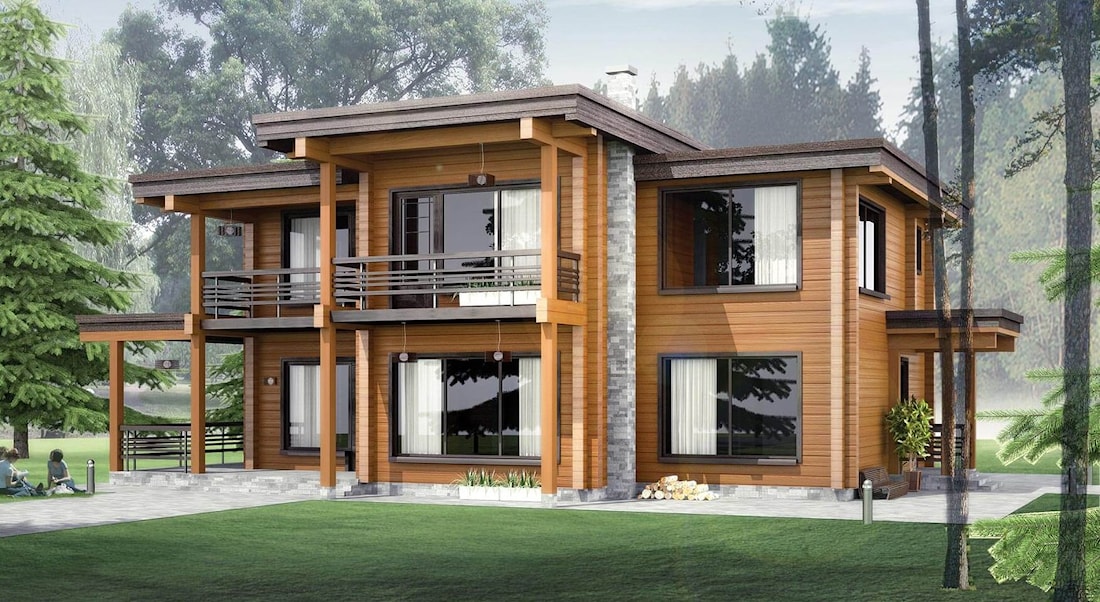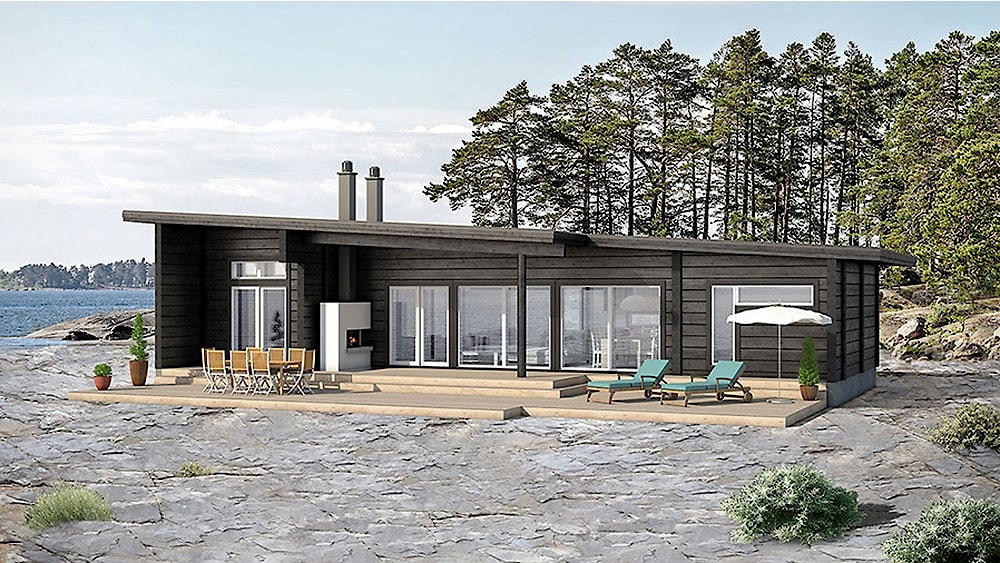 Look more: