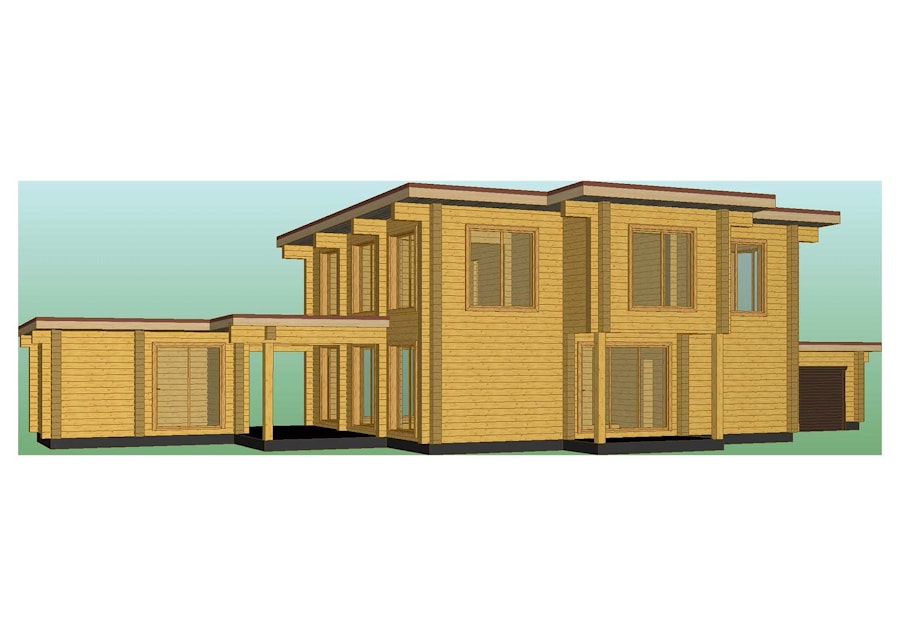 | | |
| --- | --- |
| Number of rooms | 4 |
| Living space, m2 | 82,16 |
| total area, m2 | 299,2 |
| Roof area, m2 | 301,8 |
The house is divided into functional zones - the public occupies the first floor, the second is completely given over to private rooms, the levels are connected by a two-flight staircase. The space is organized logically and conveniently. The combined space of the kitchen-living room with stained-glass windows, blurring the boundaries of the interior and exterior. On the second floor there are four more isolated bedrooms. The decoration used environmentally friendly materials. The flat roof at different levels gives the facades an interesting, modern look, making the architecture of the house more expressive.