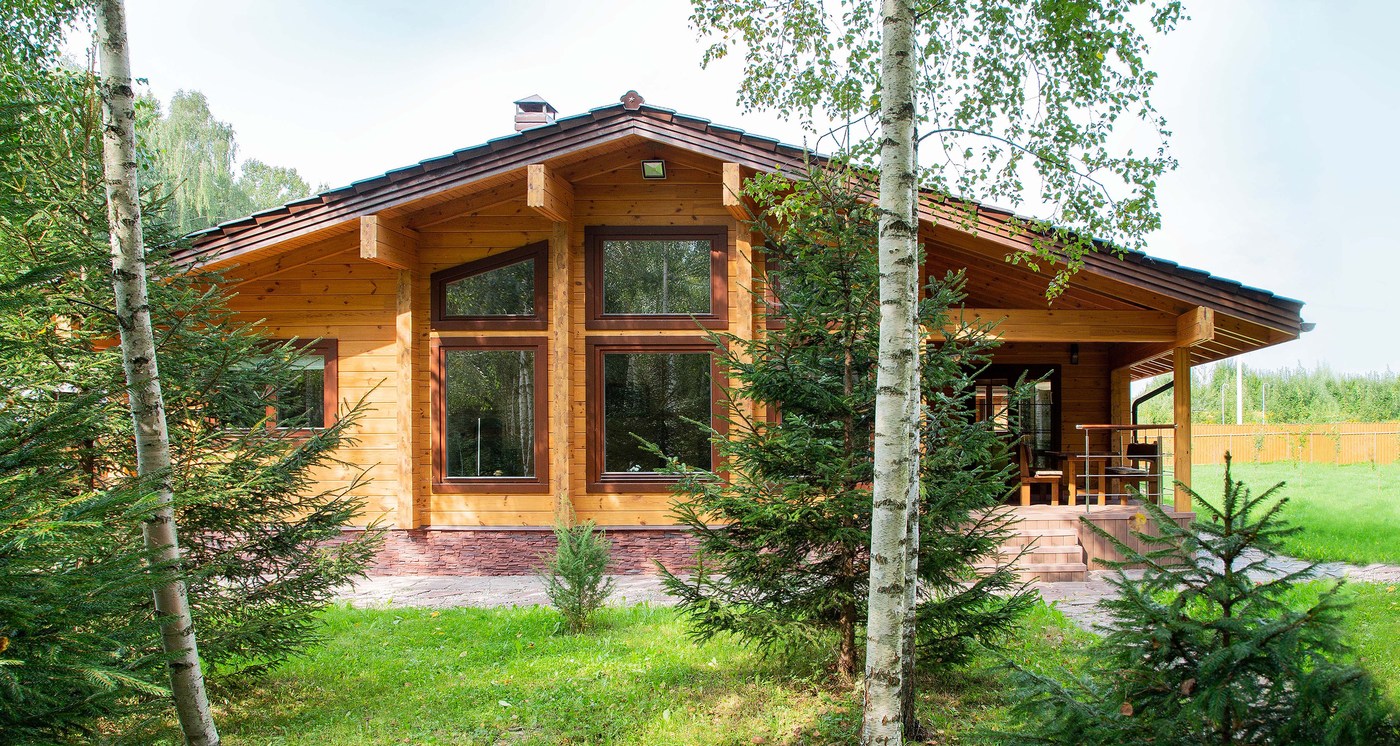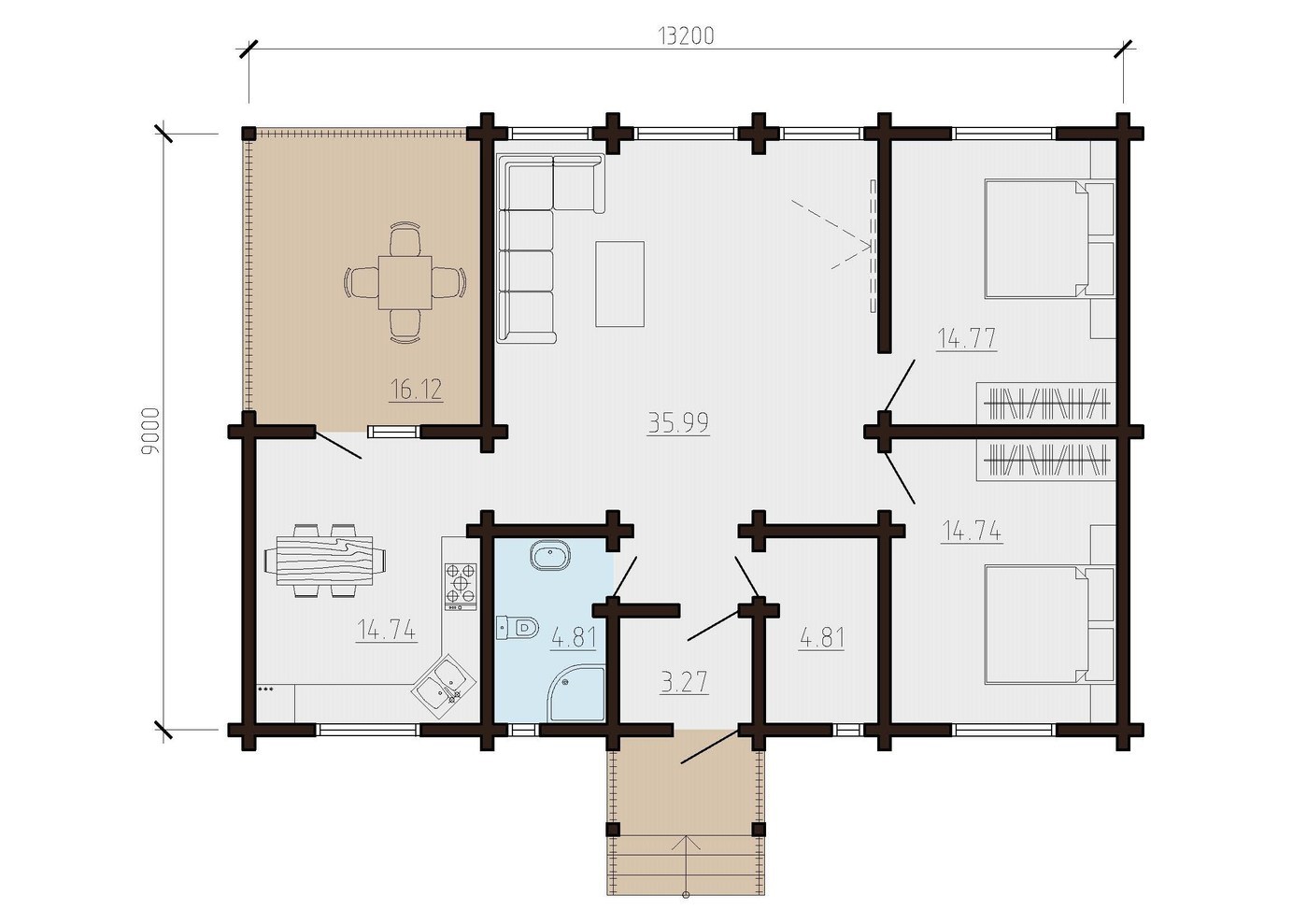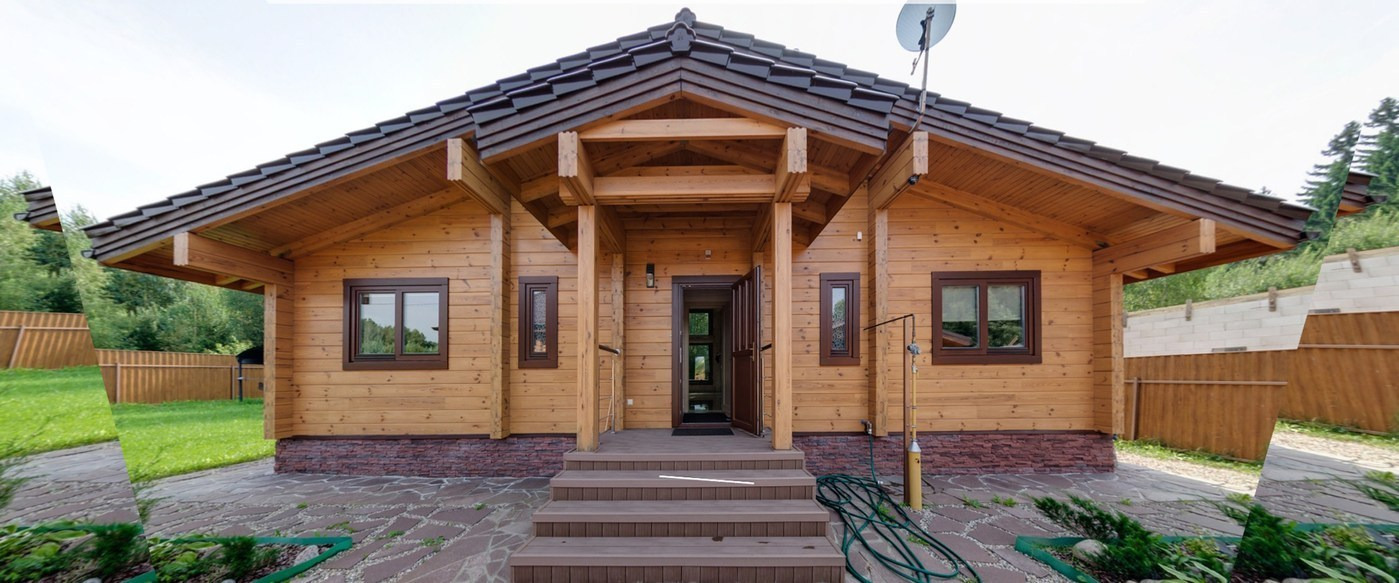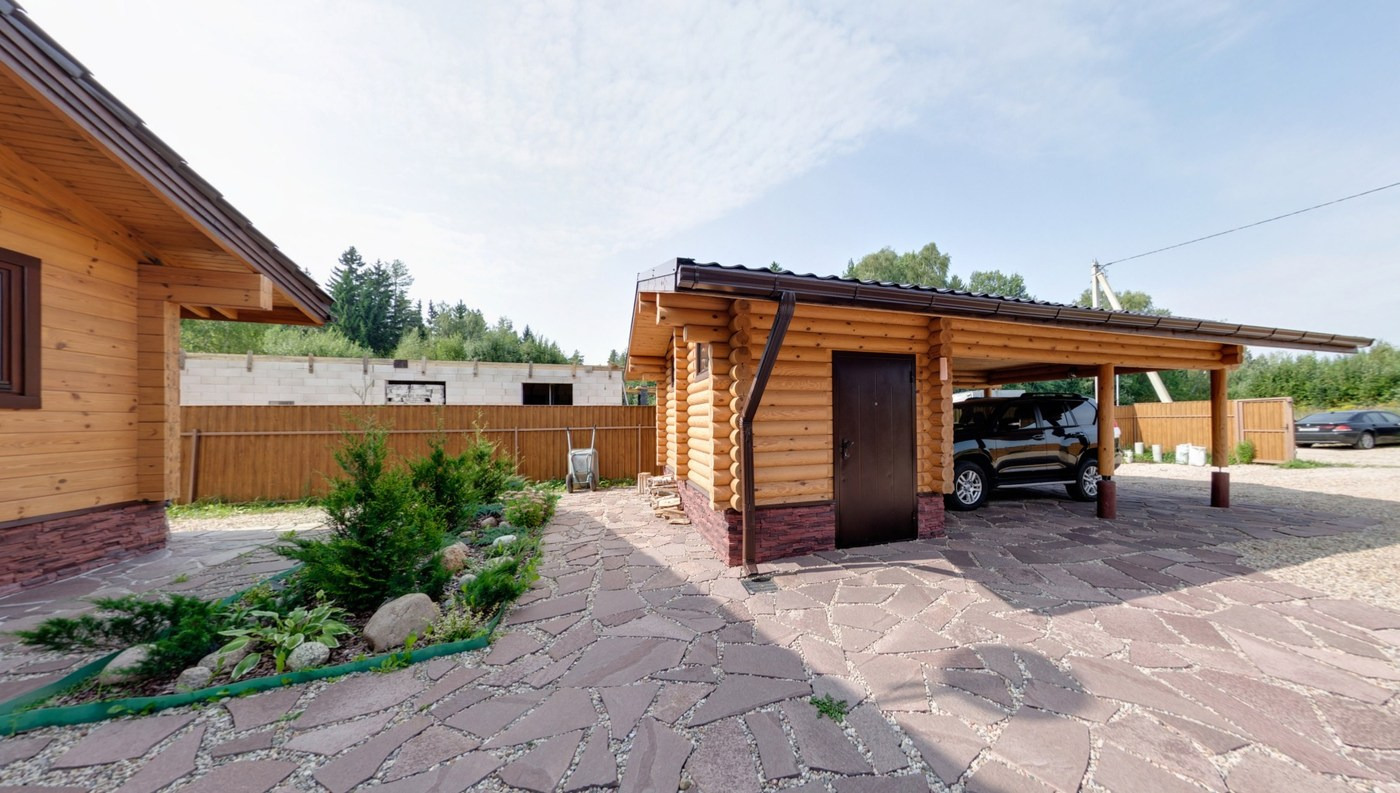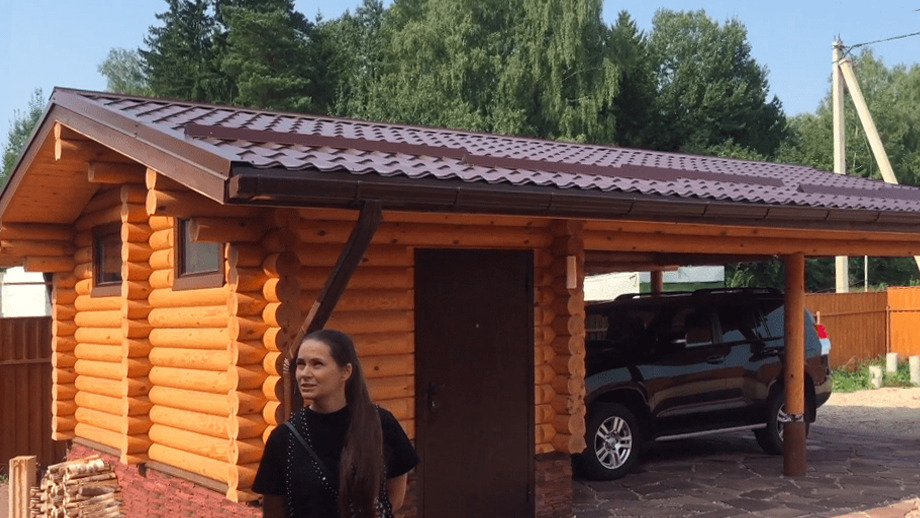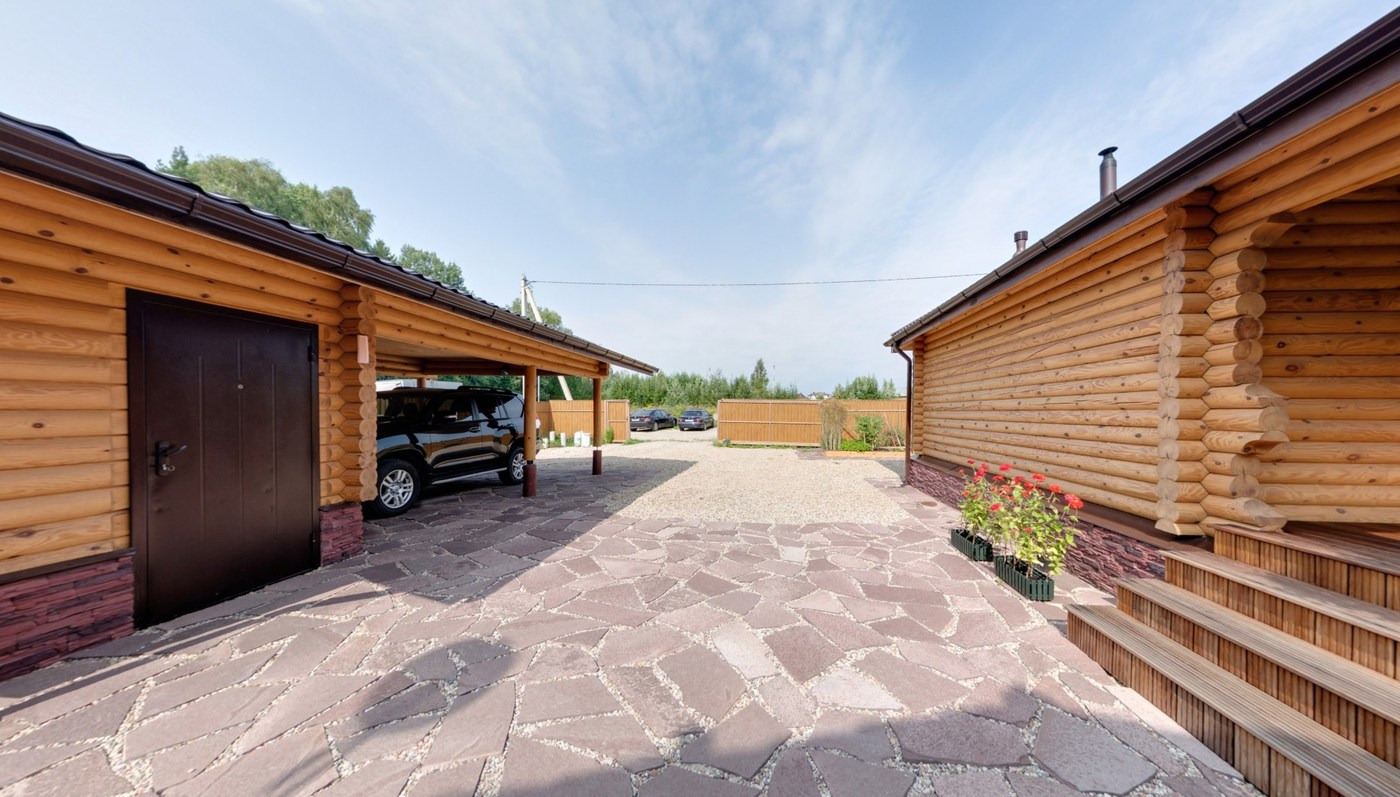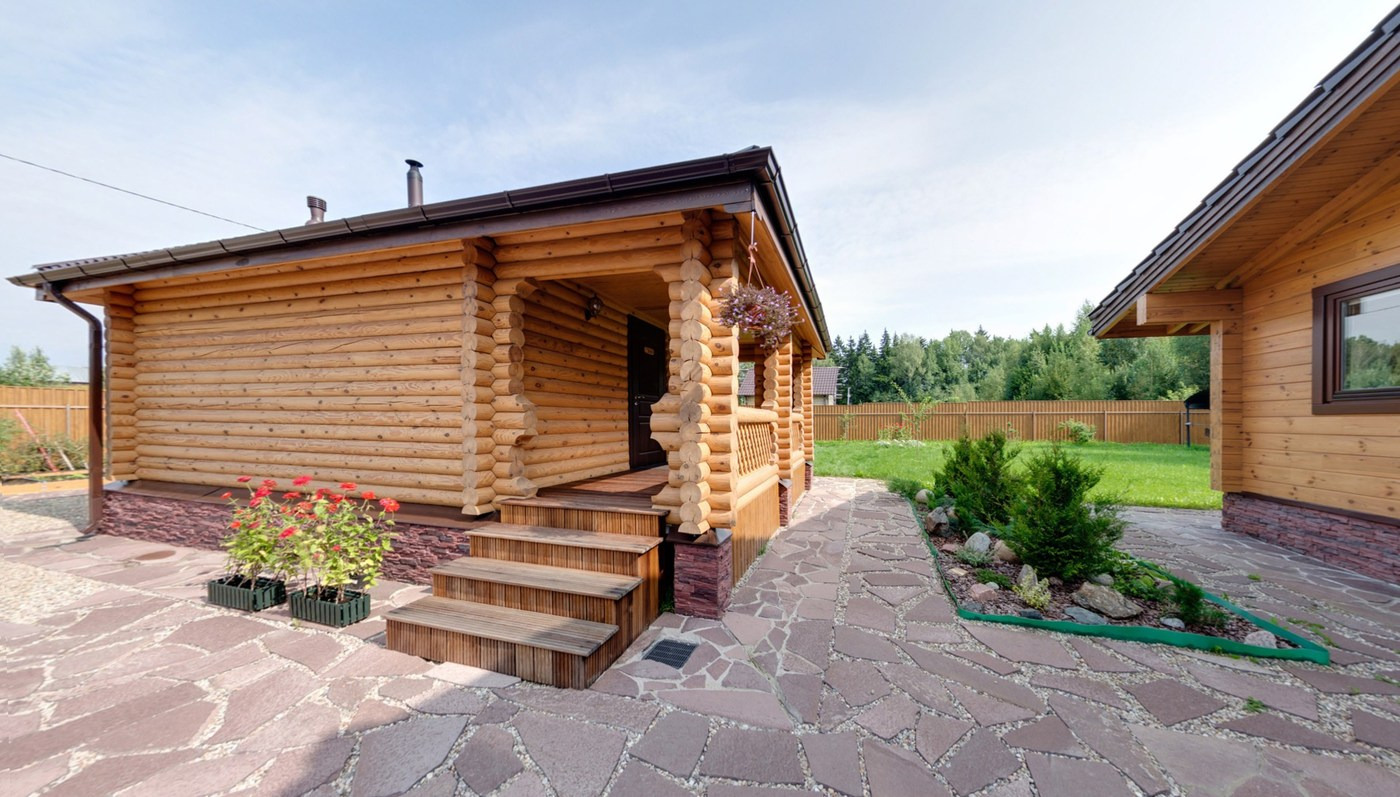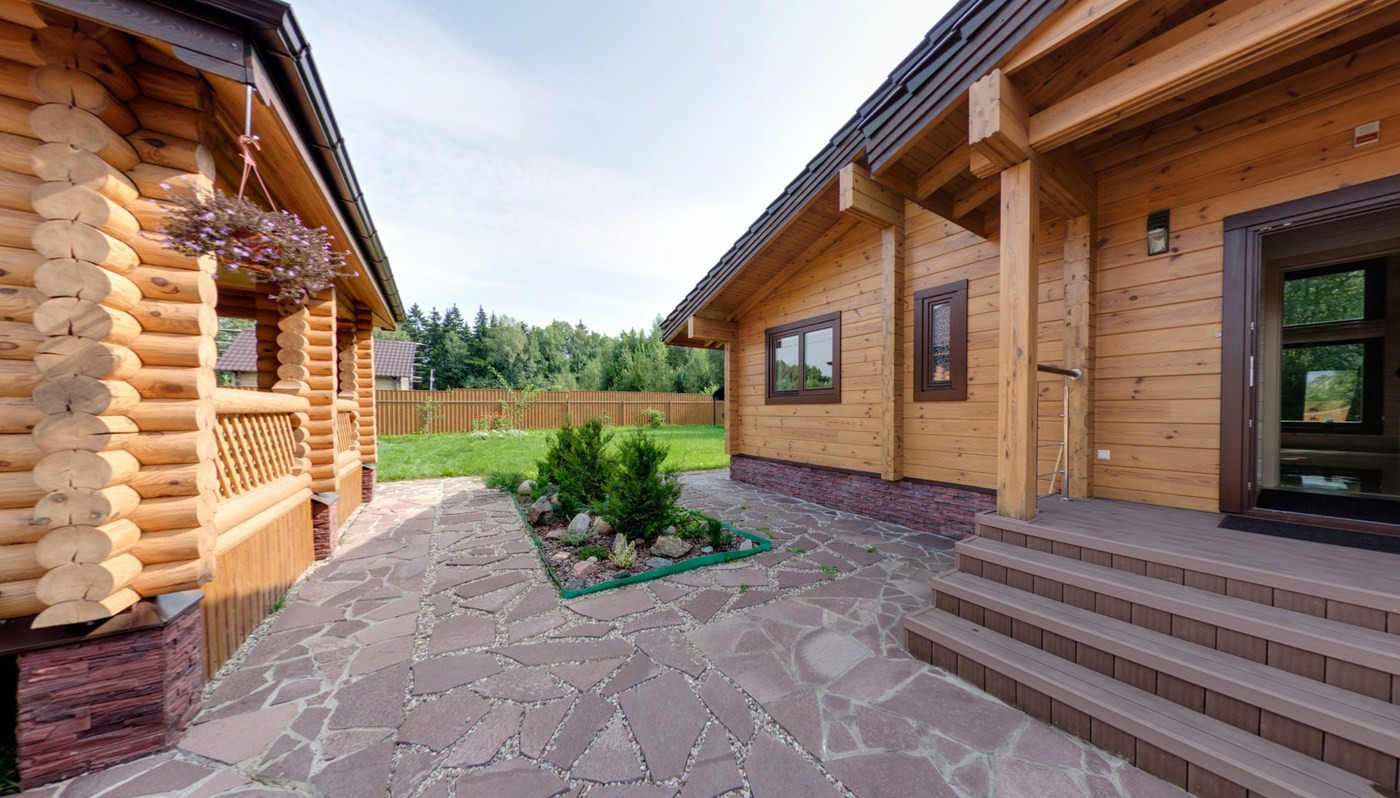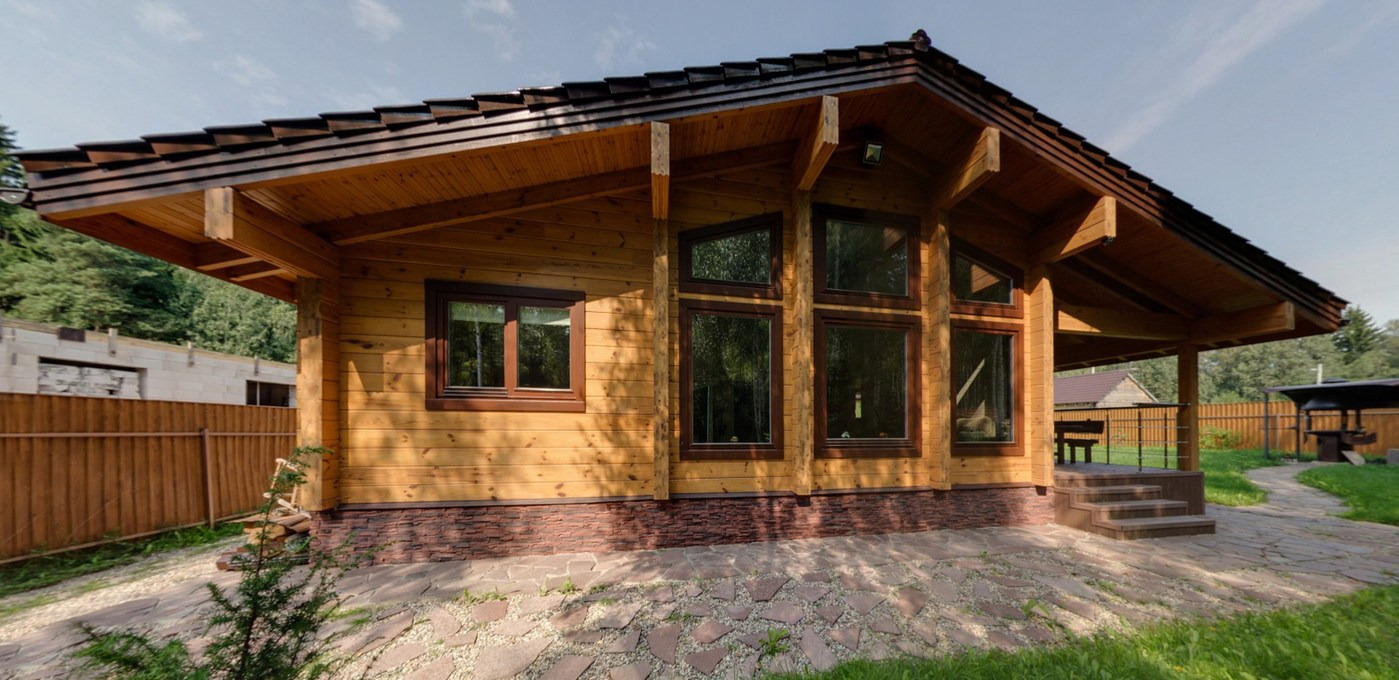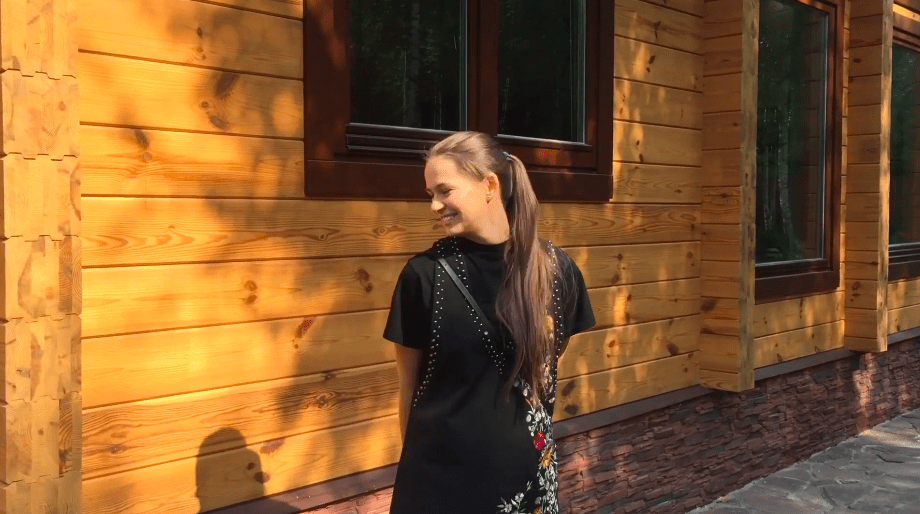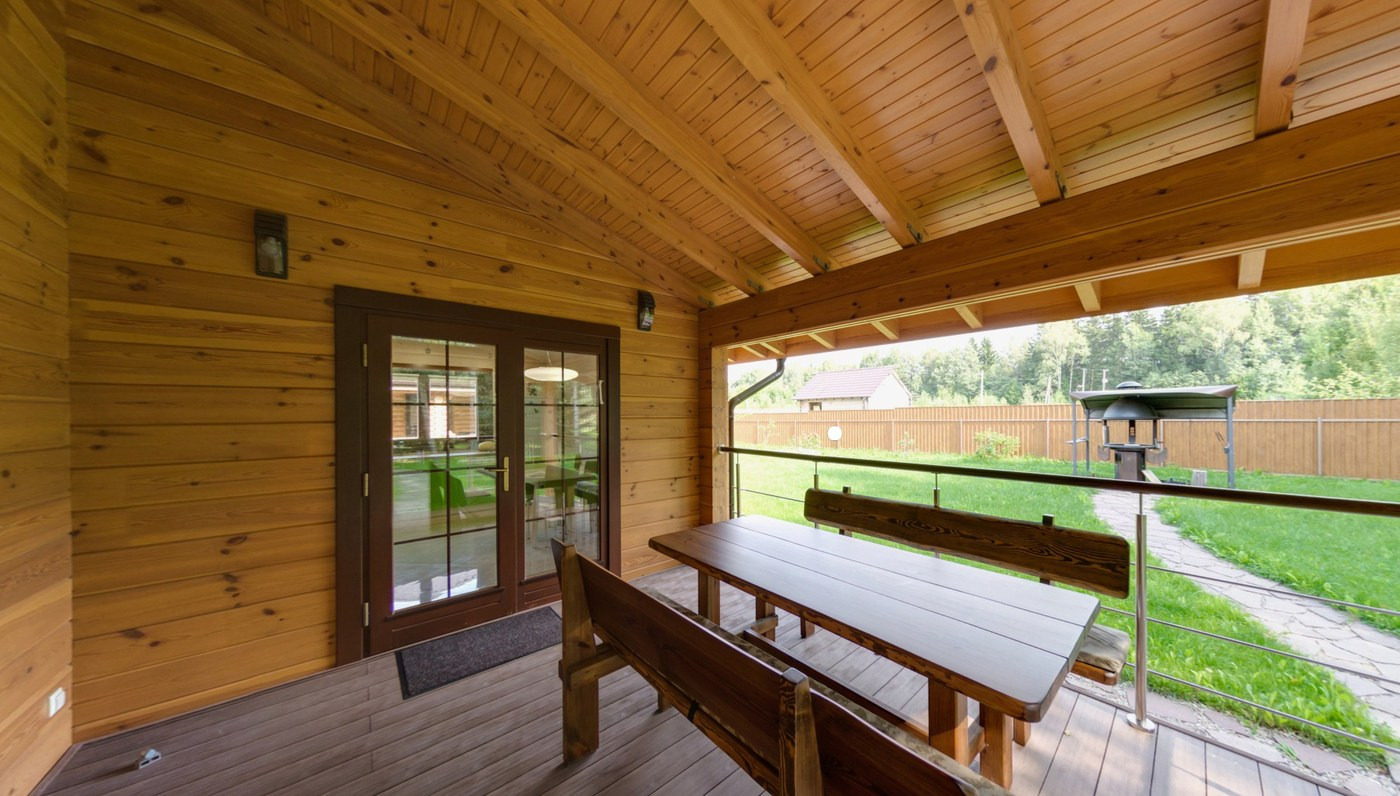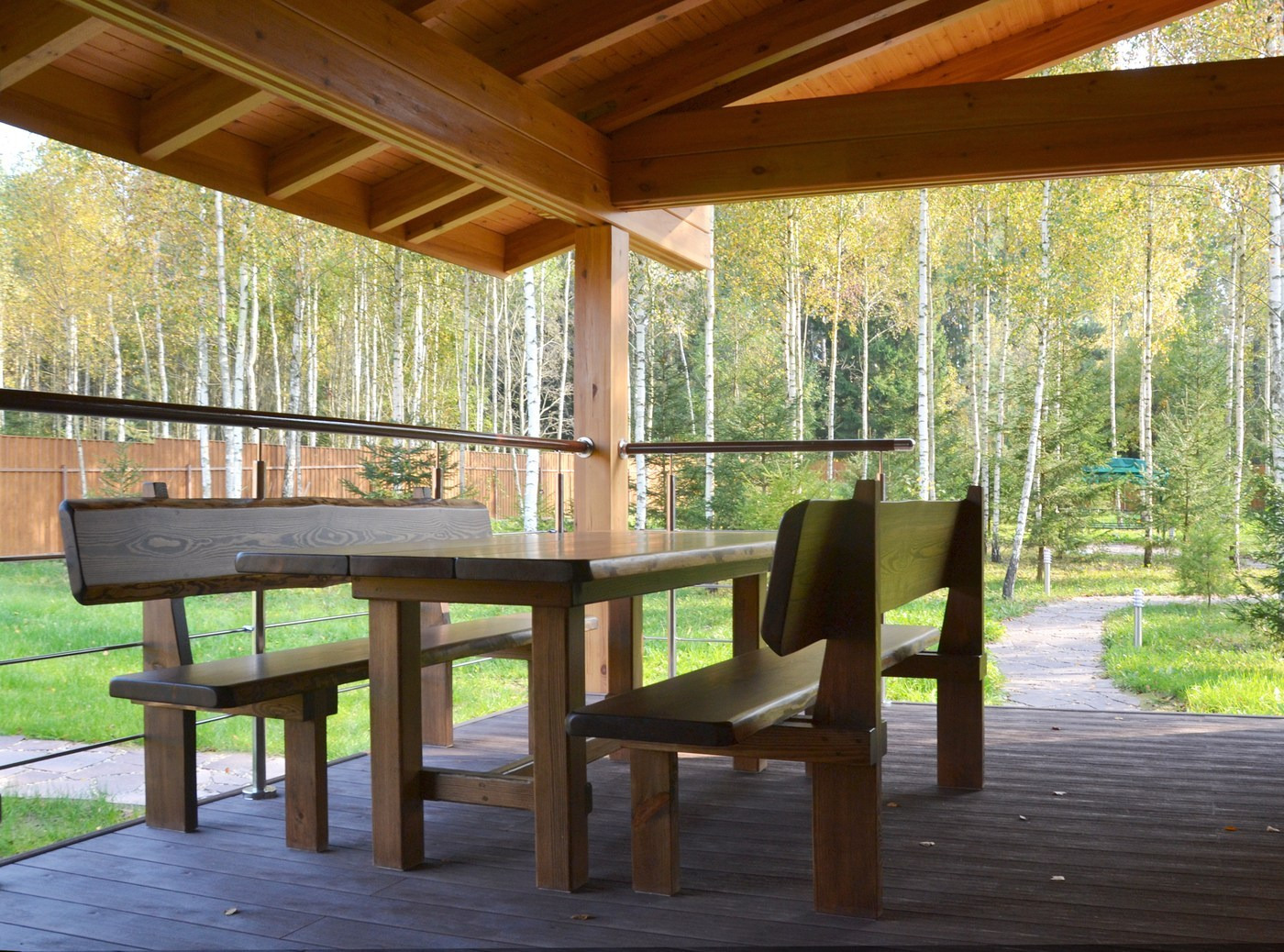 How do you like our wooden house "Mirage"? Definitely it is a good choice!
A cottage of a good security, squat, substantial house with a good earth connection, «Mirage » has a good foundation. At the same time this house is modern, has a lot of light, has a good connection with nature, air and externe world.
«Green», eco-friendly, rational project at the same time with a good perflation.
It is worth its price, you will get fivefold effect of investments: health, new horizons, and you will have good living and business decisions.
Your grandkids will be very proud of a such heritage.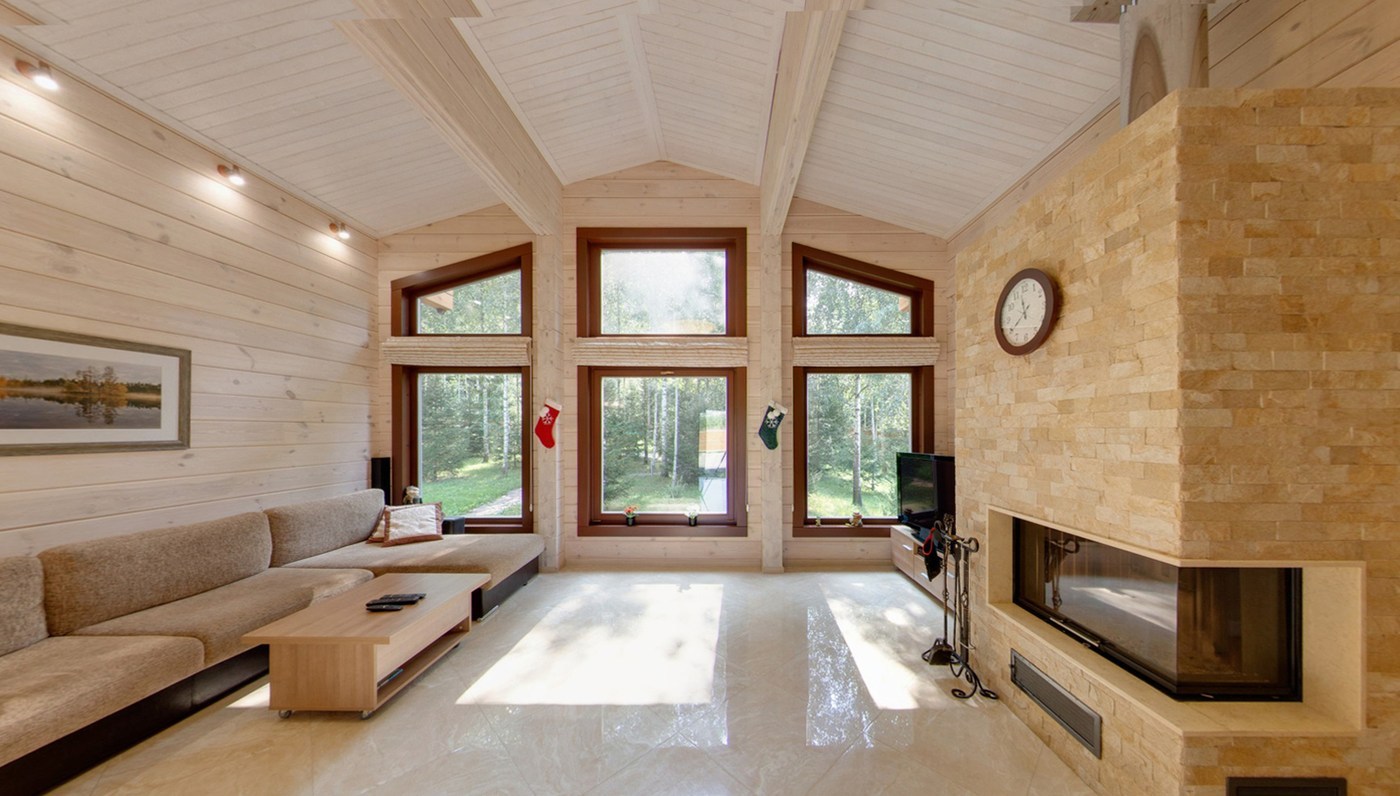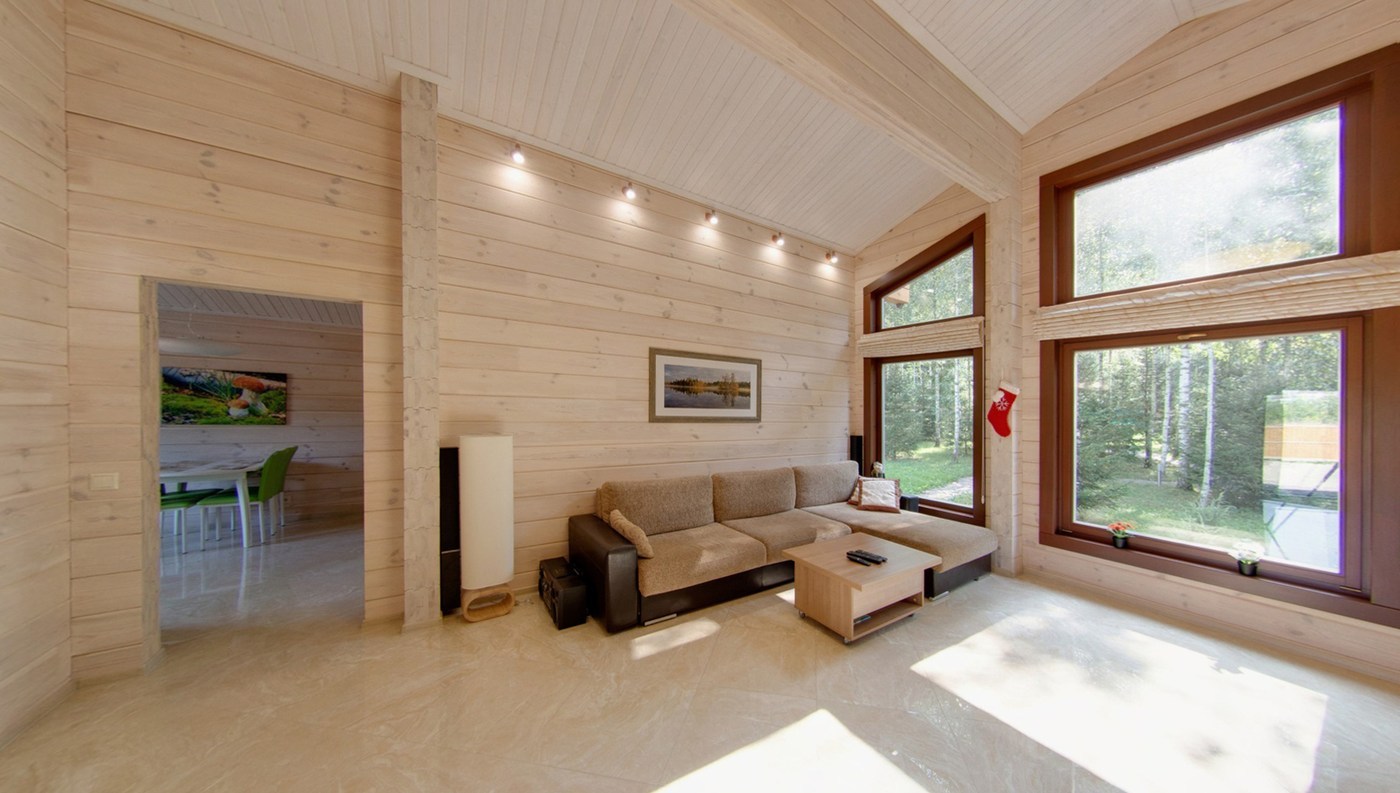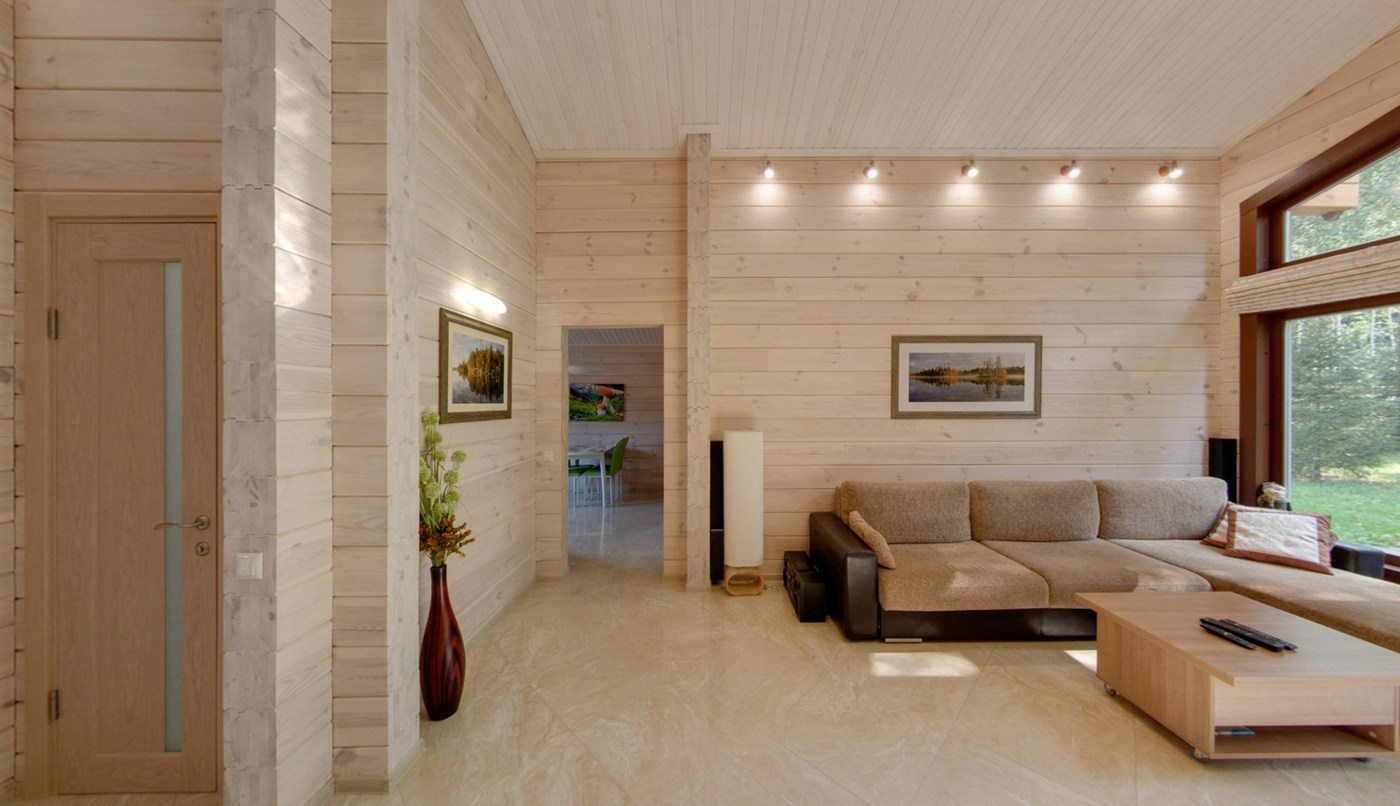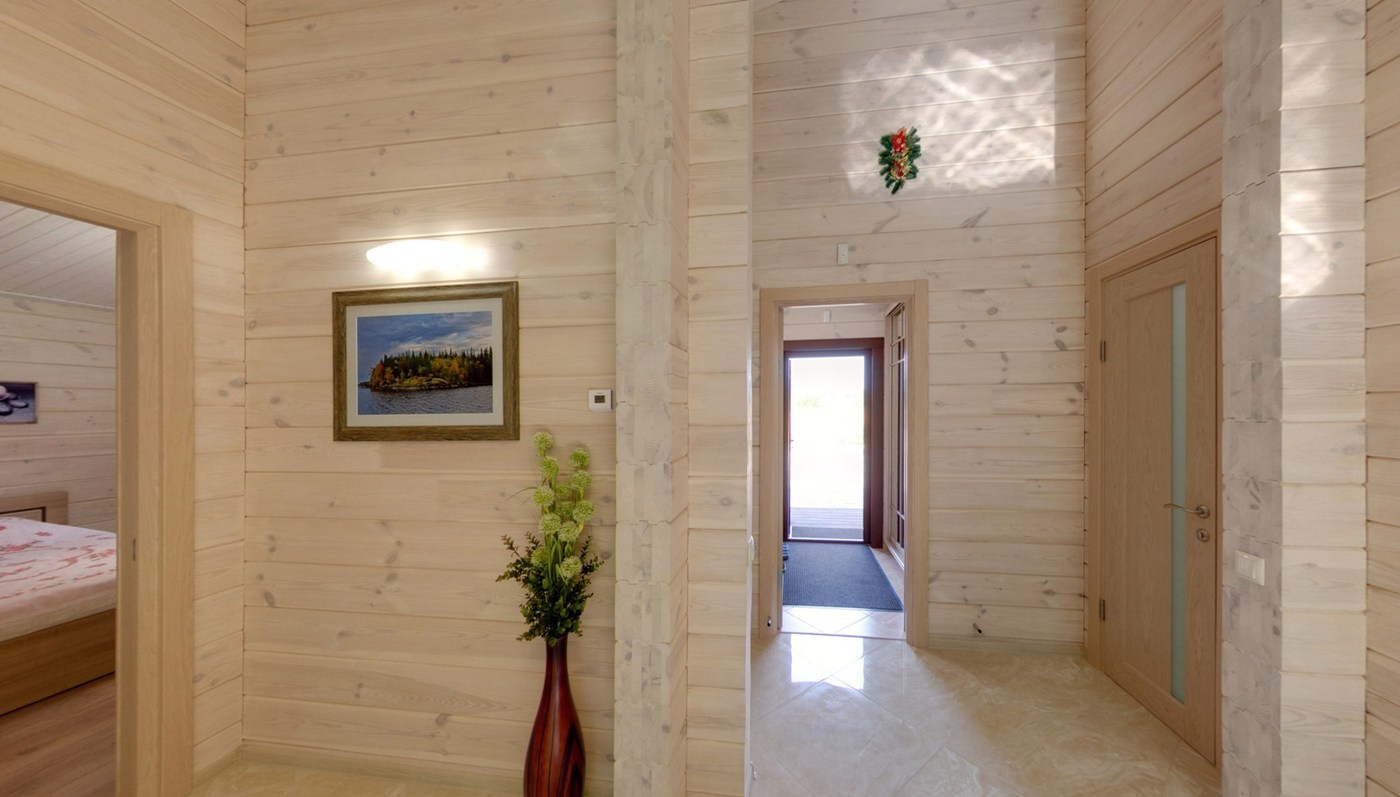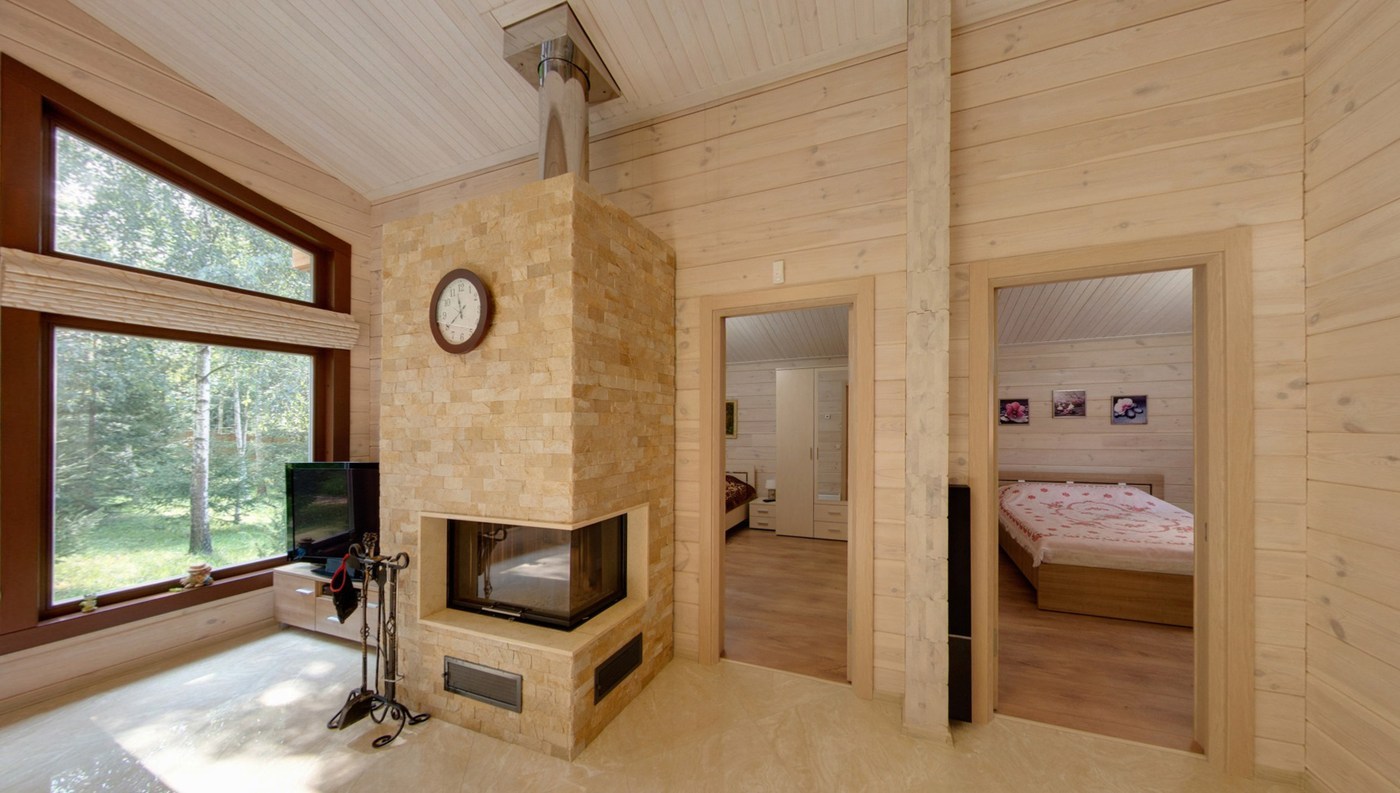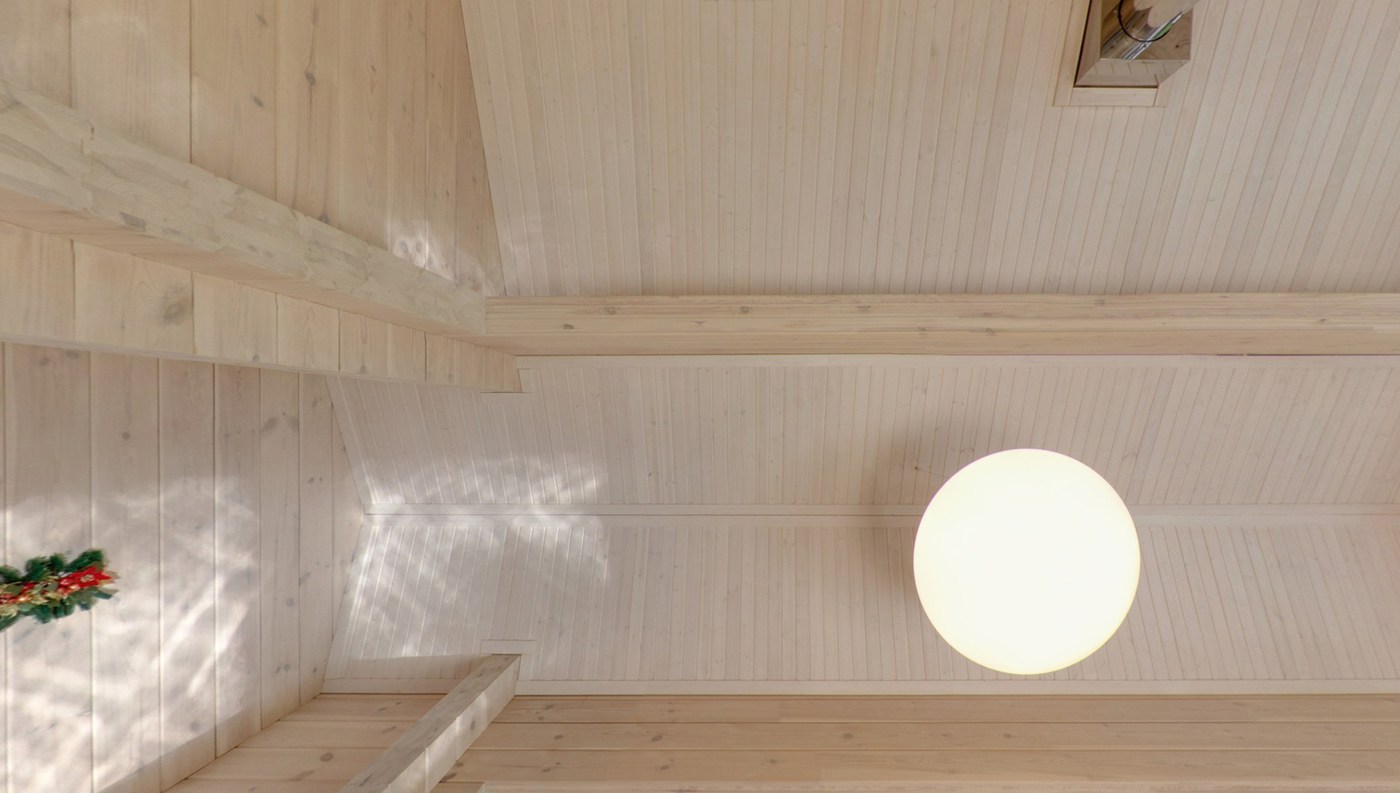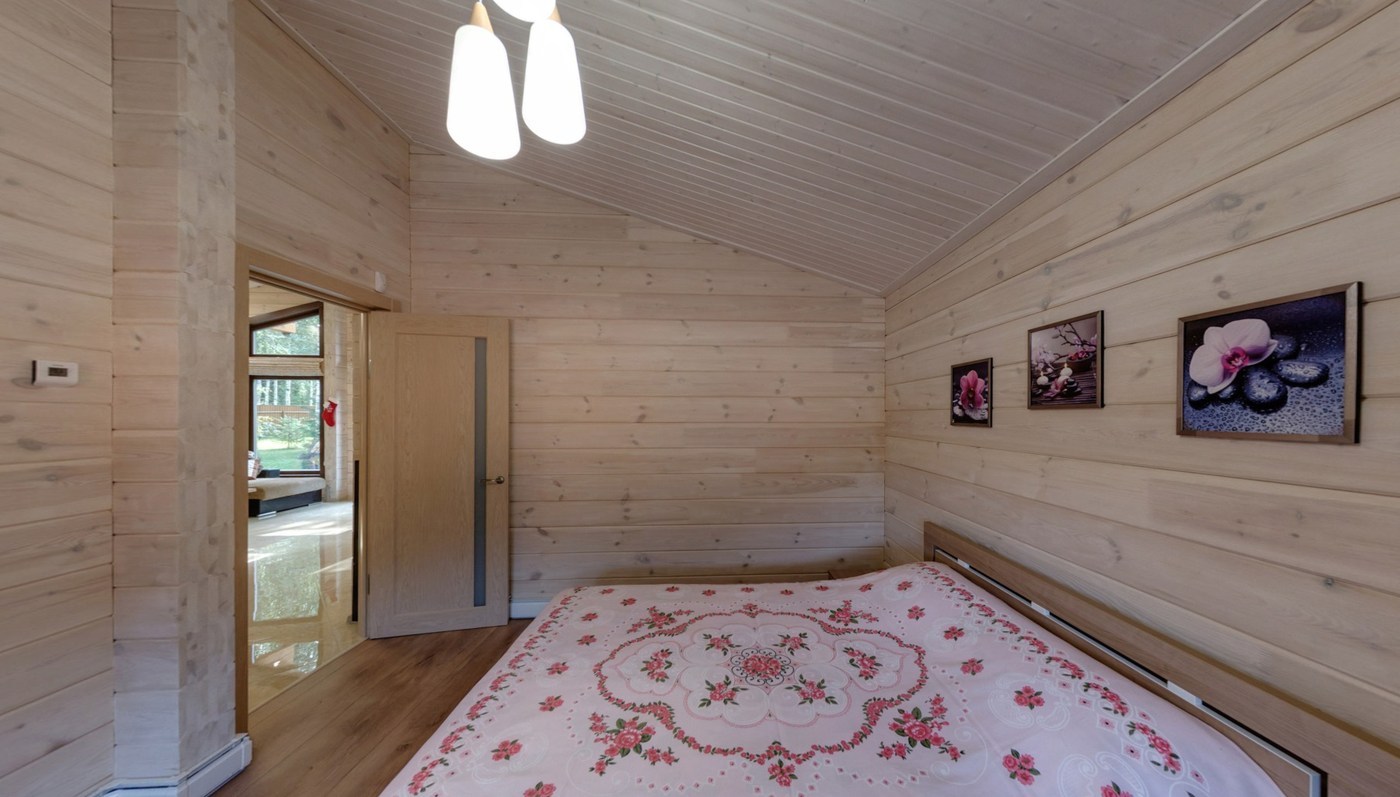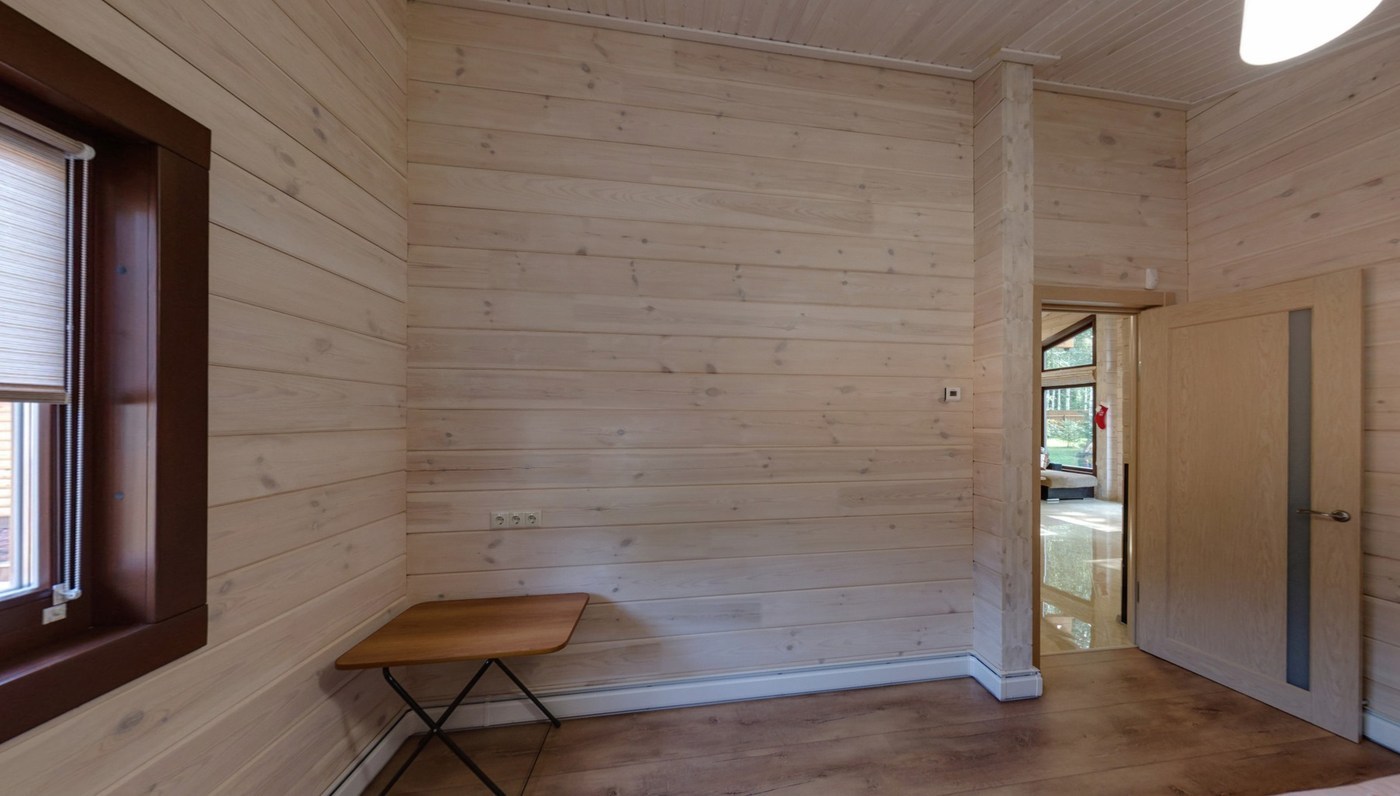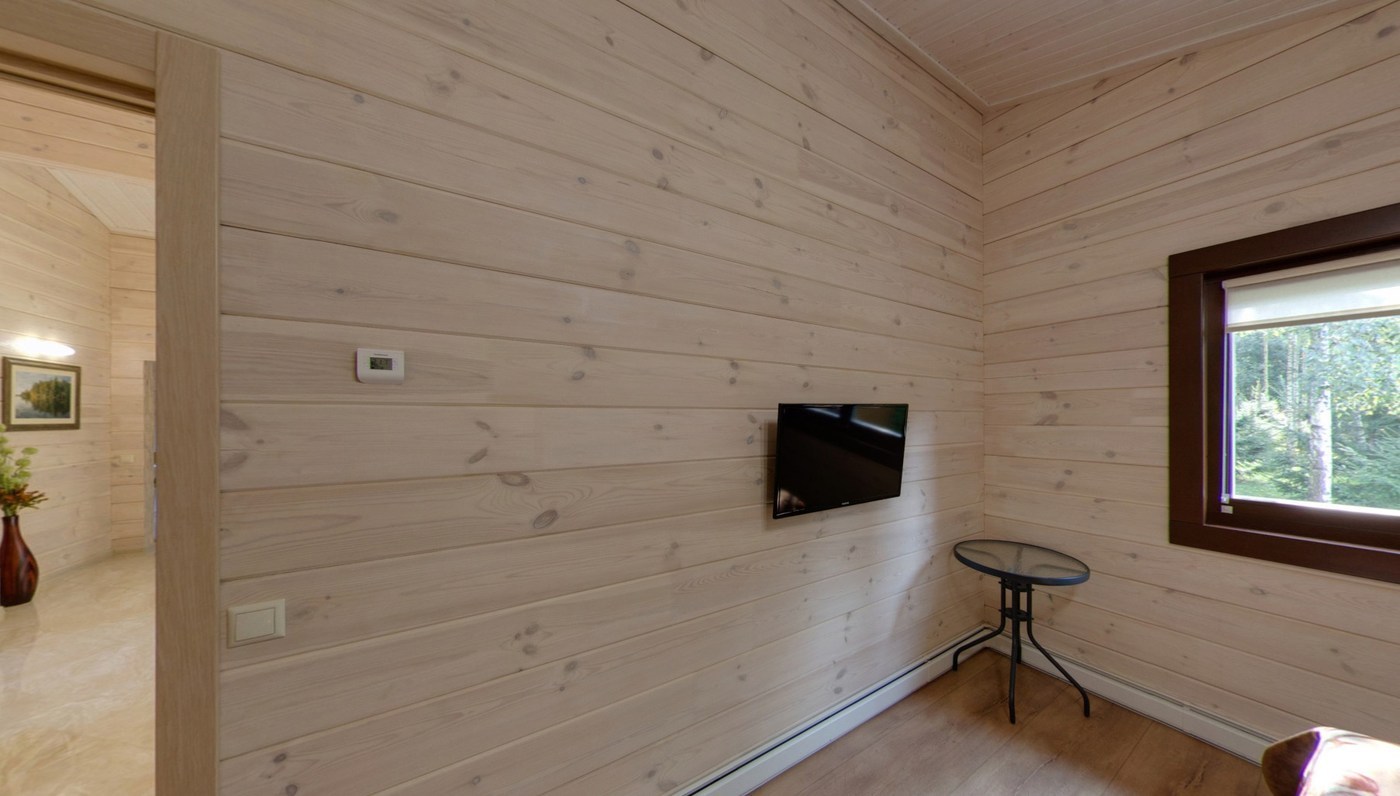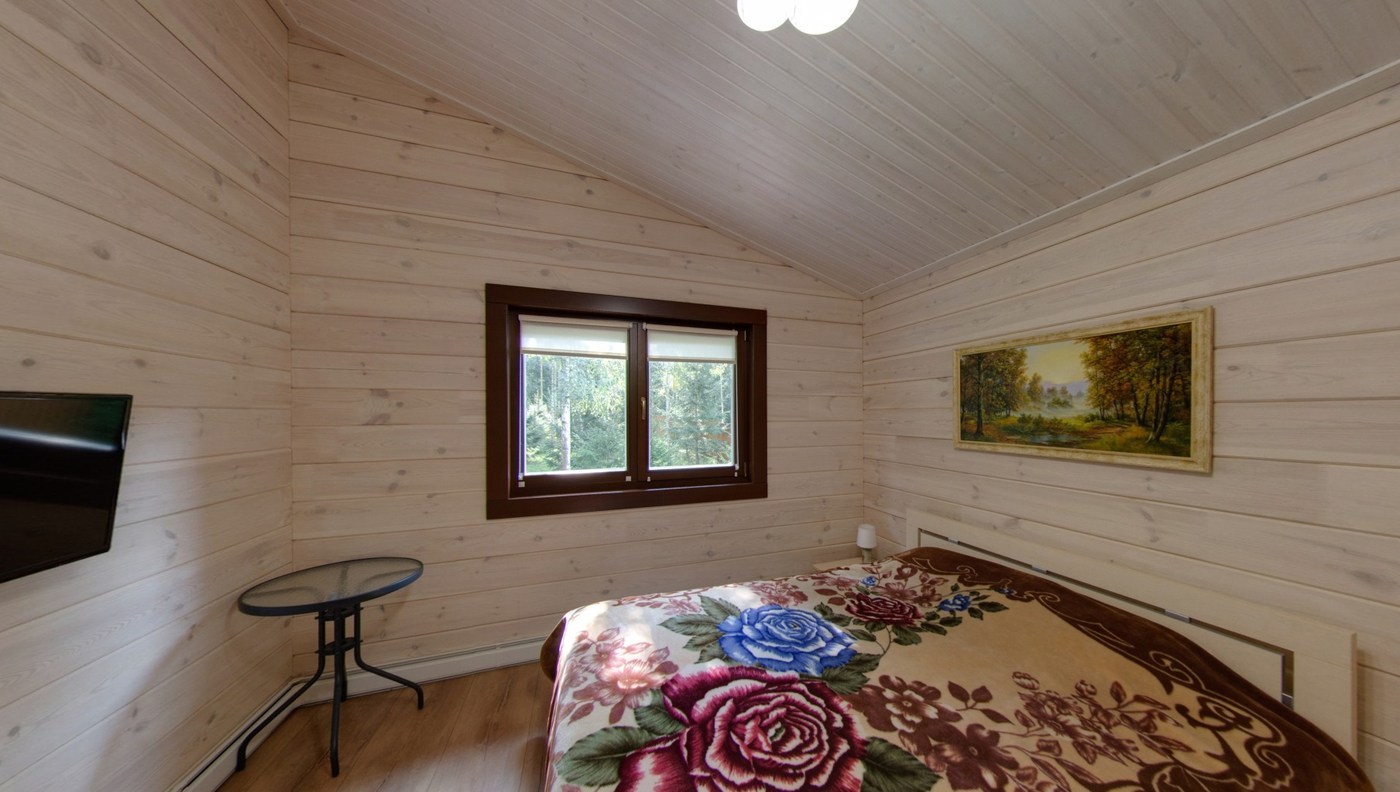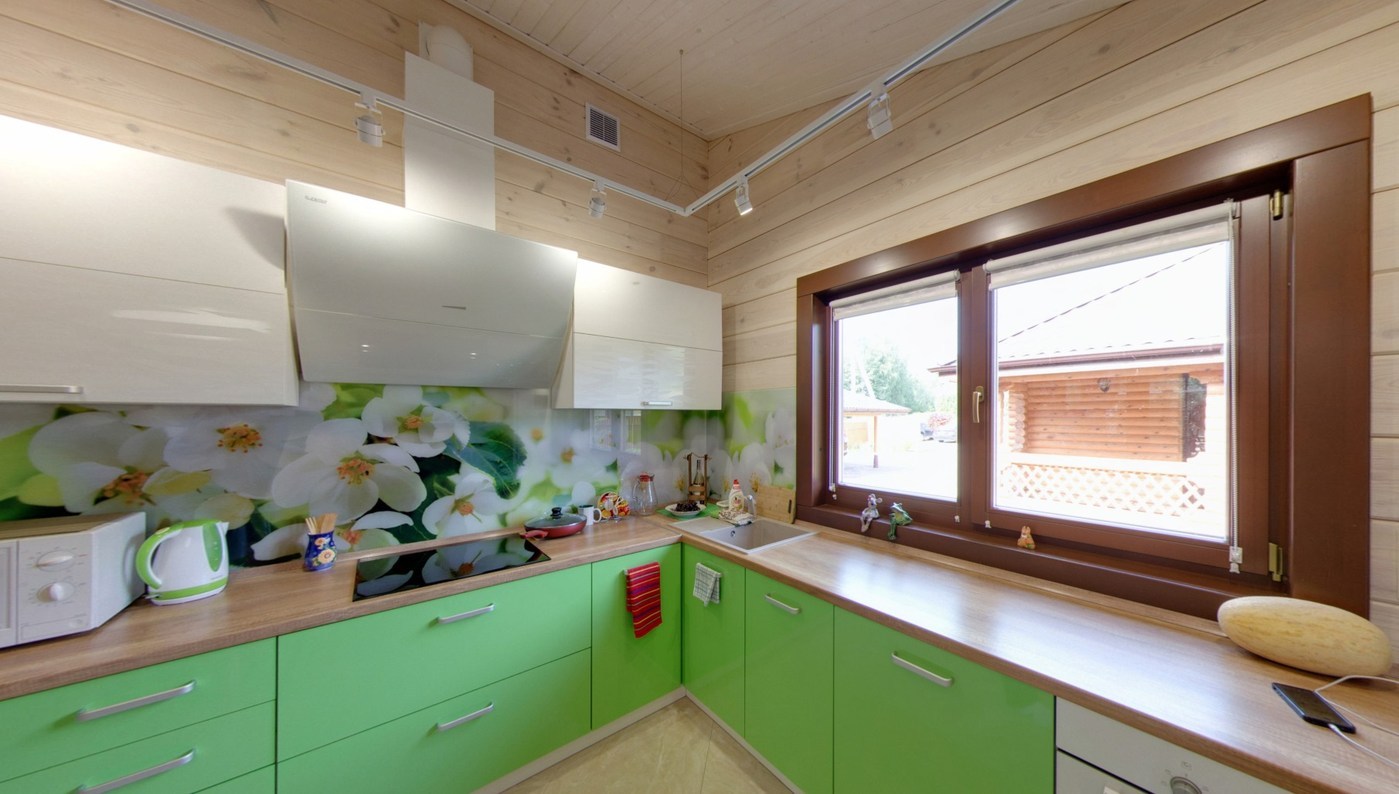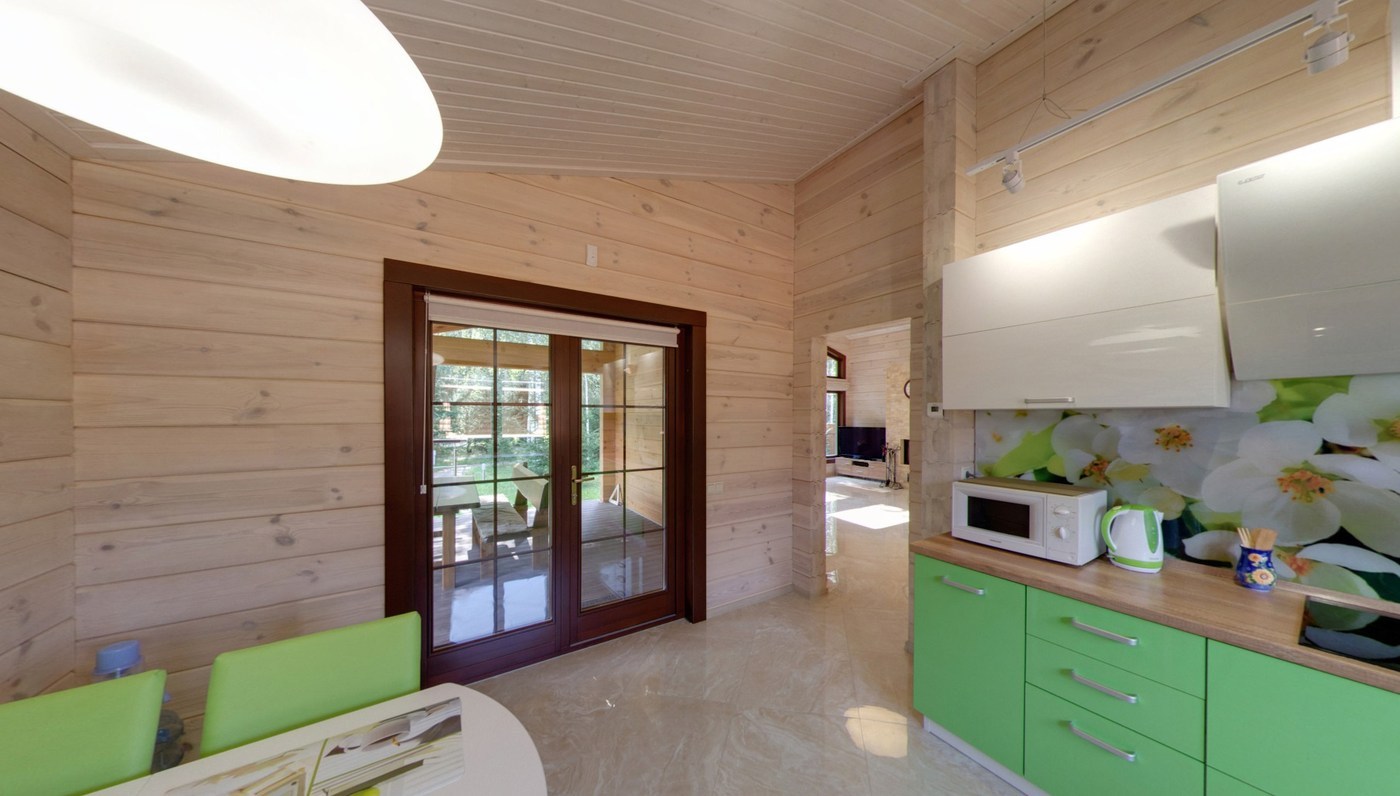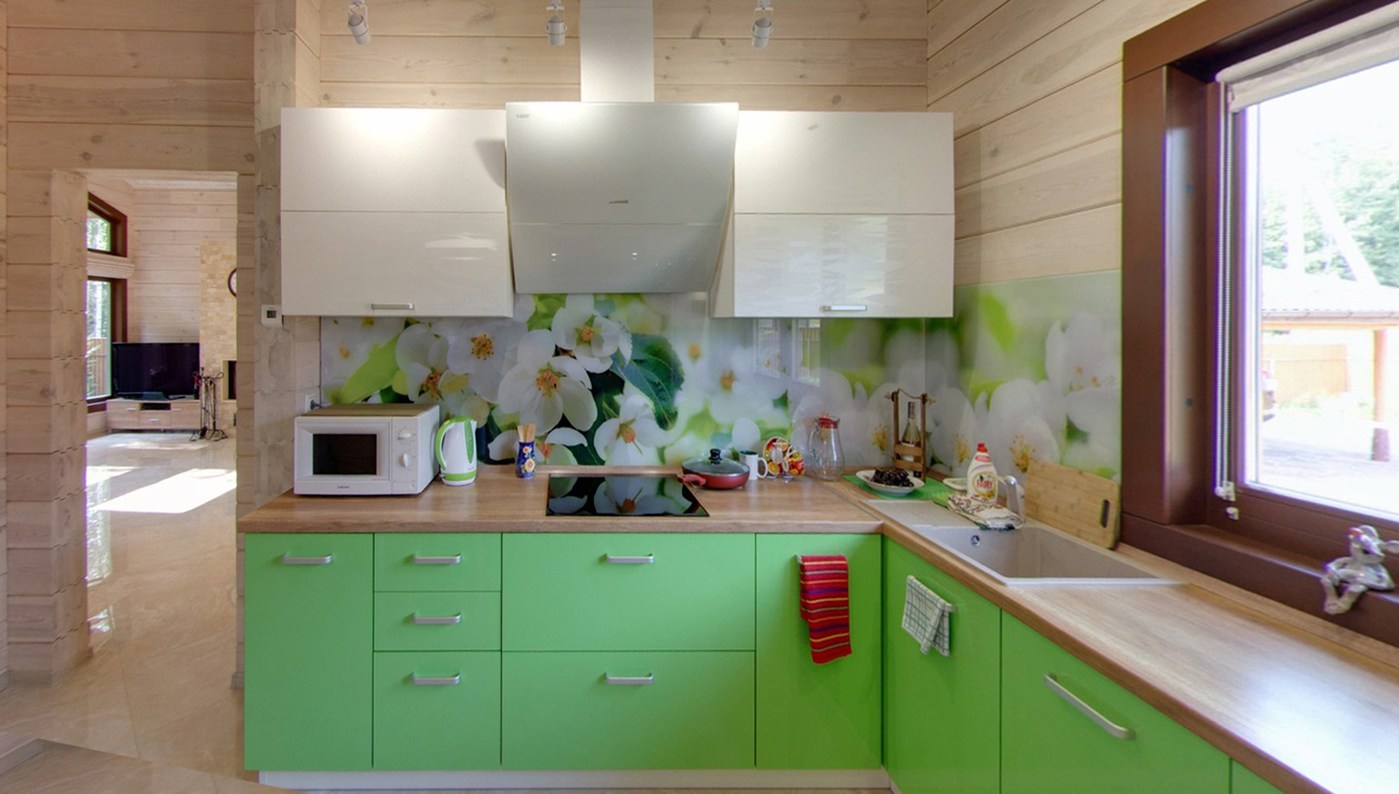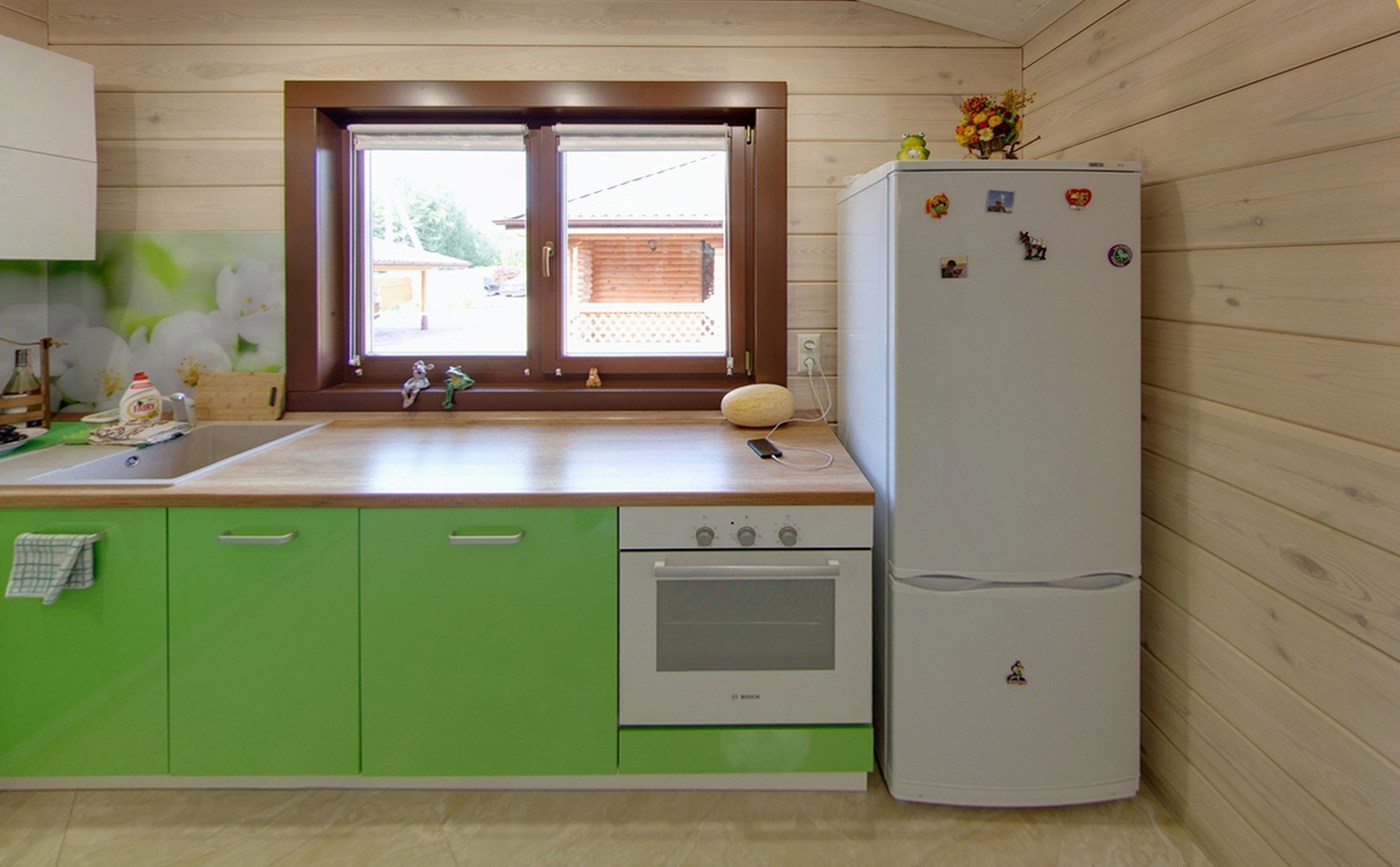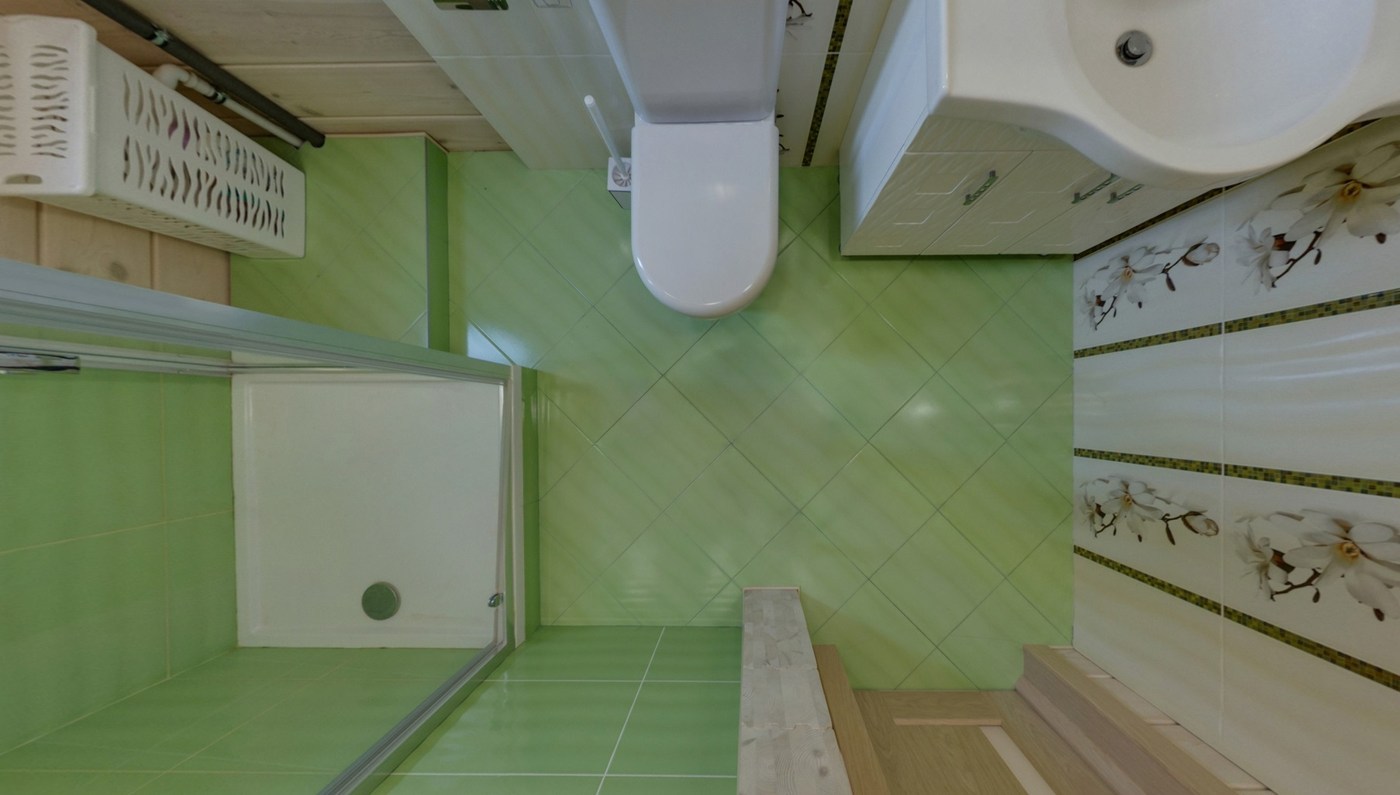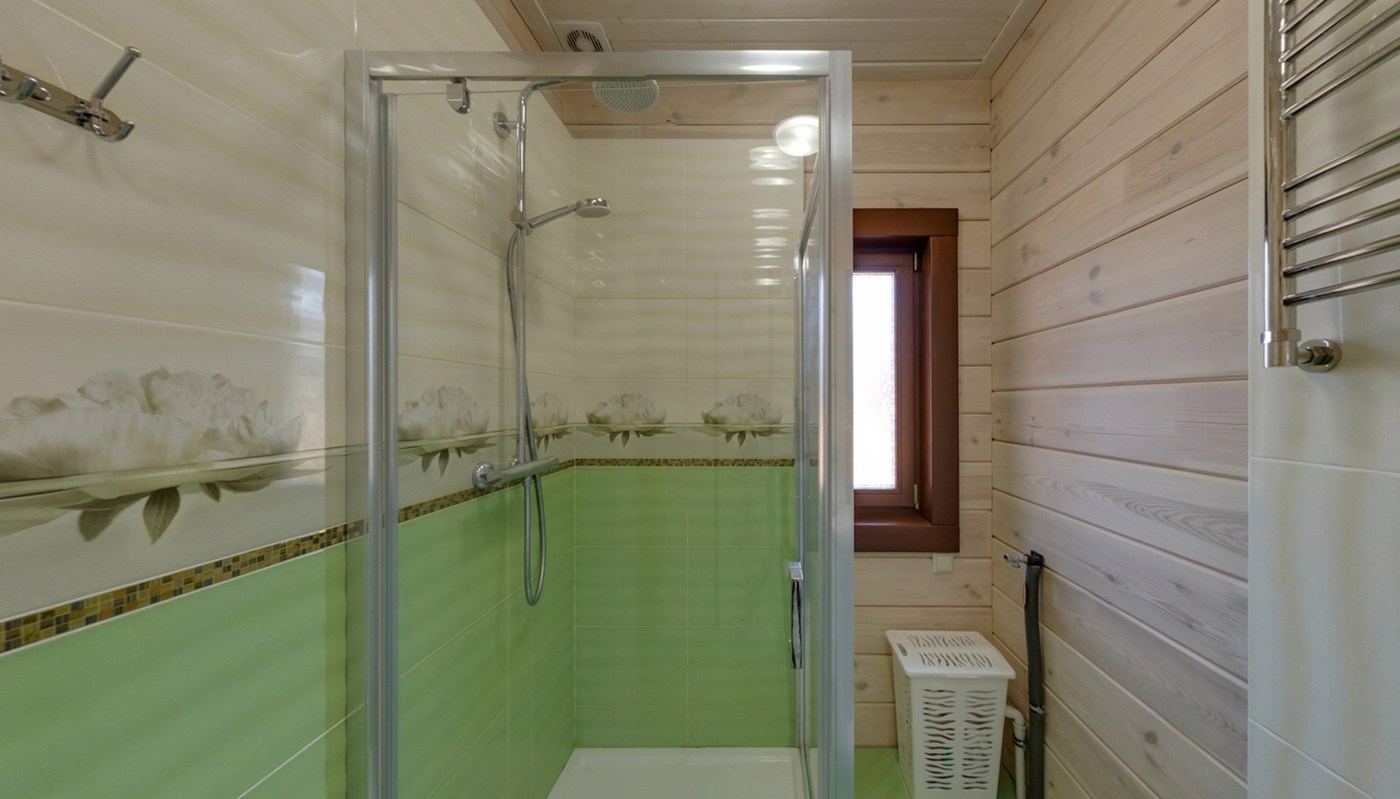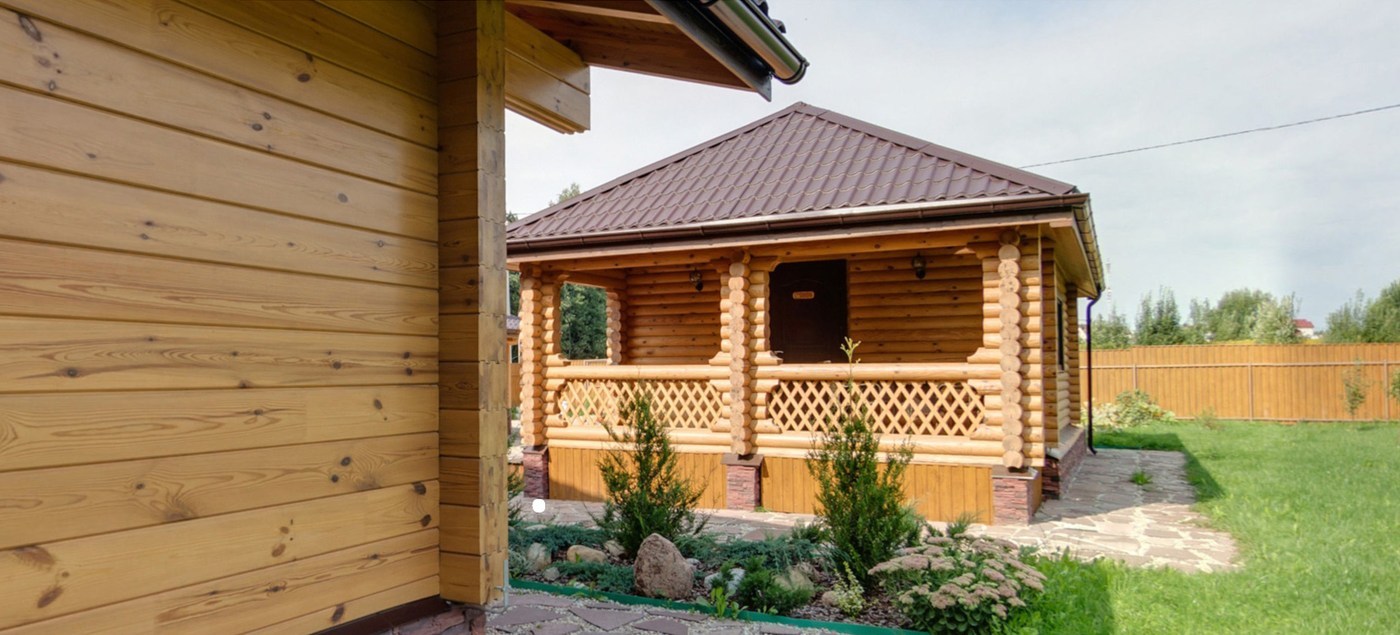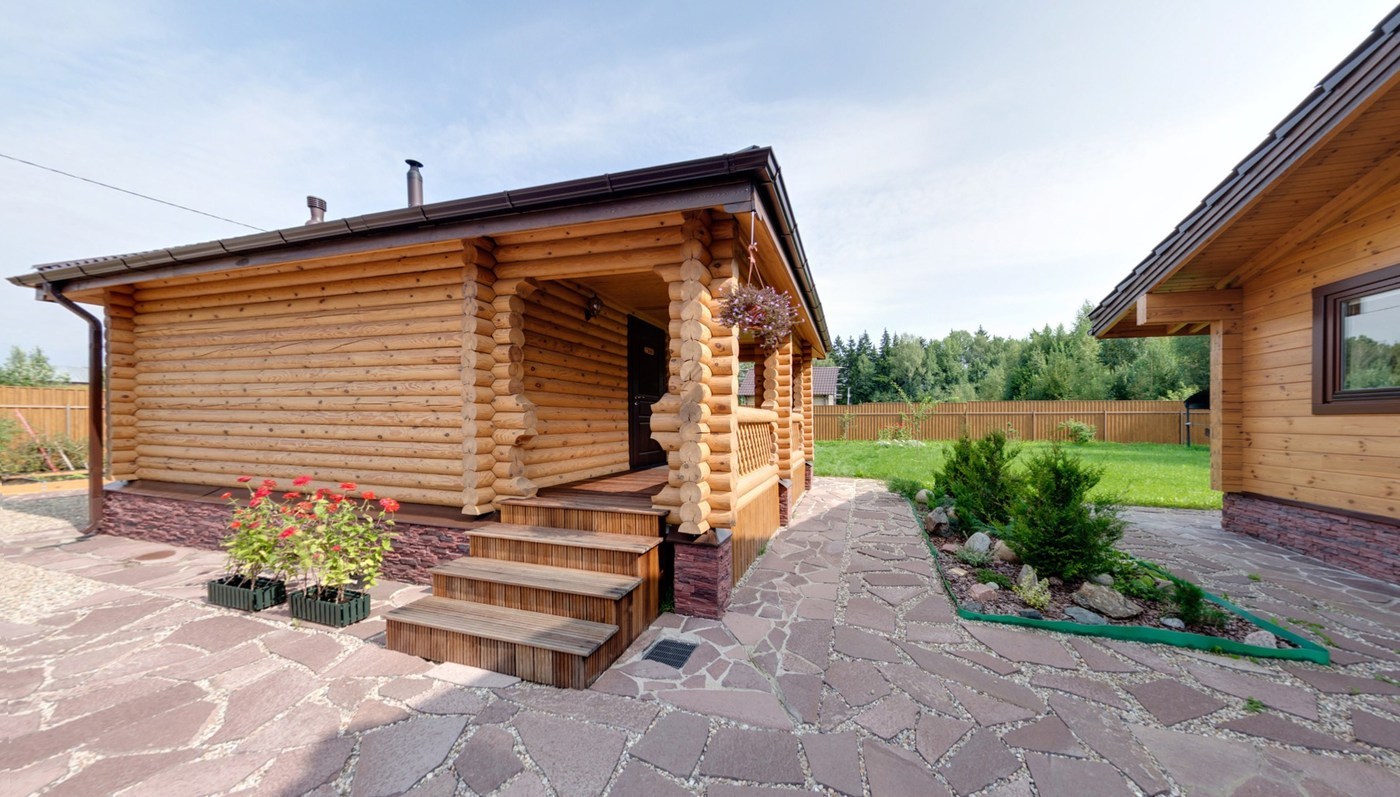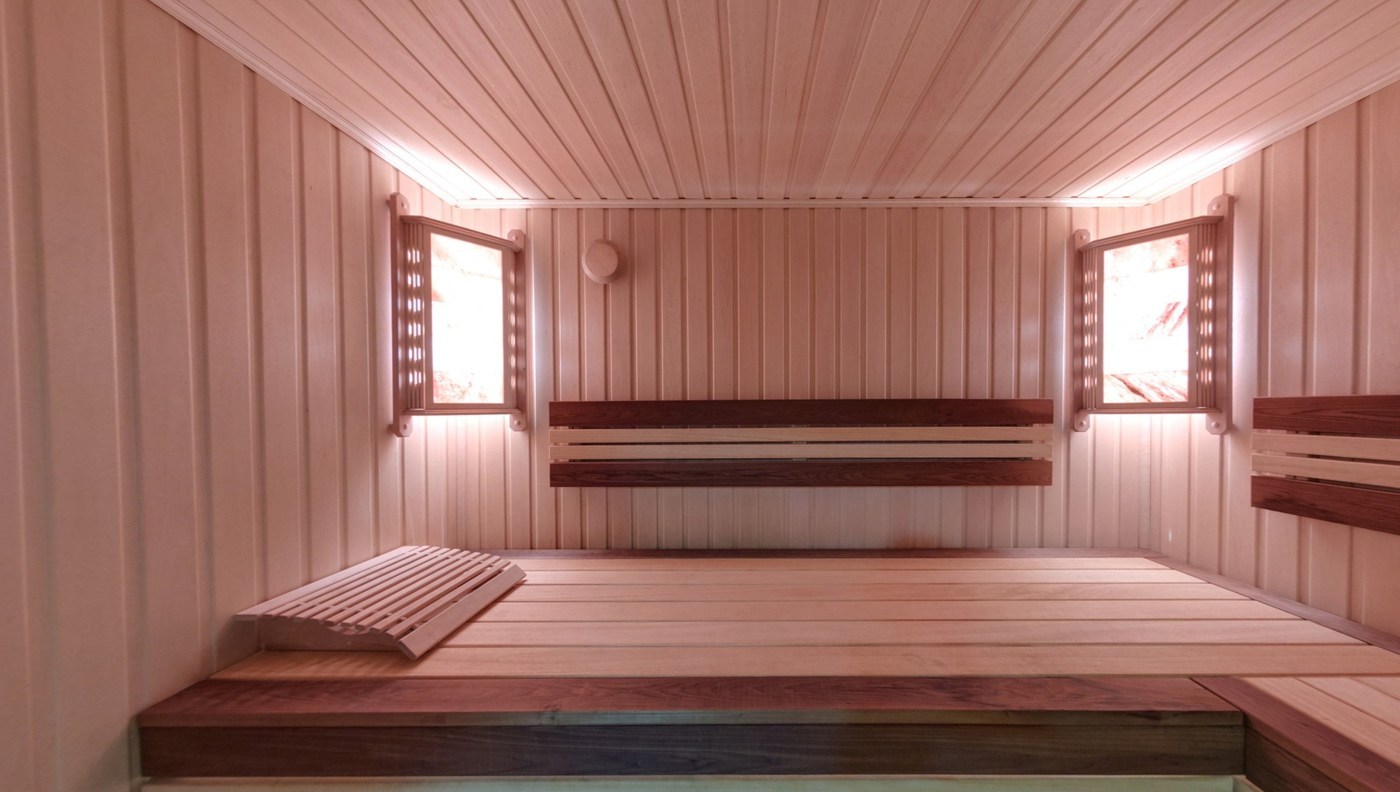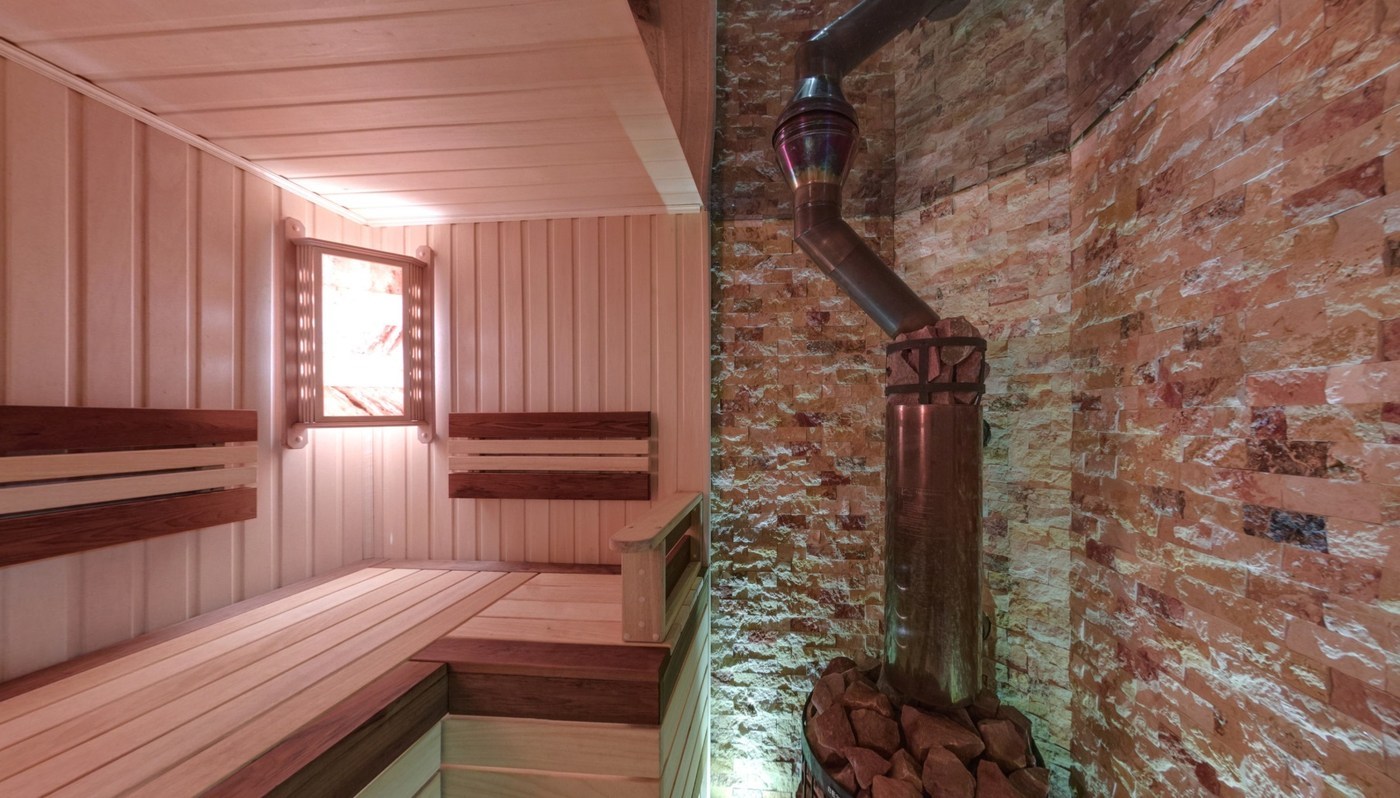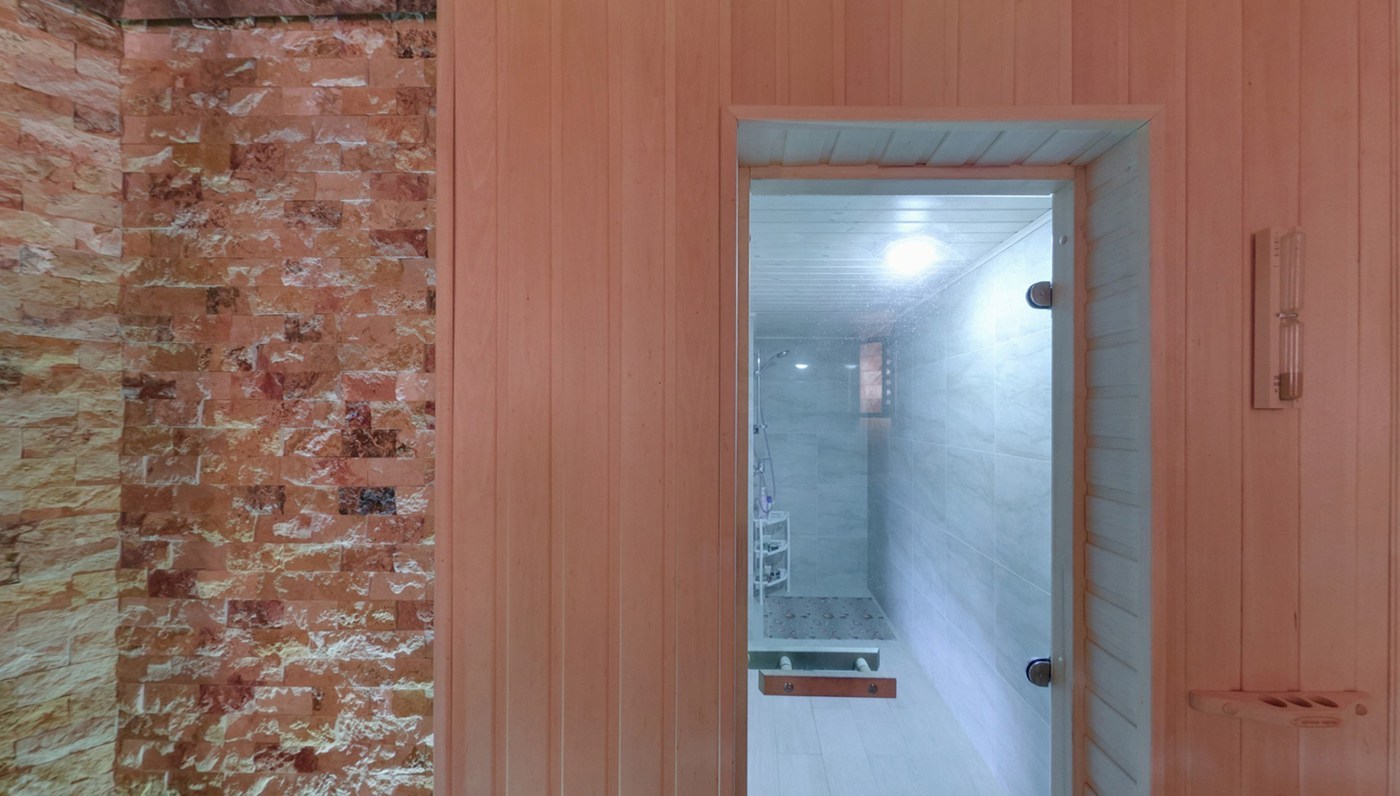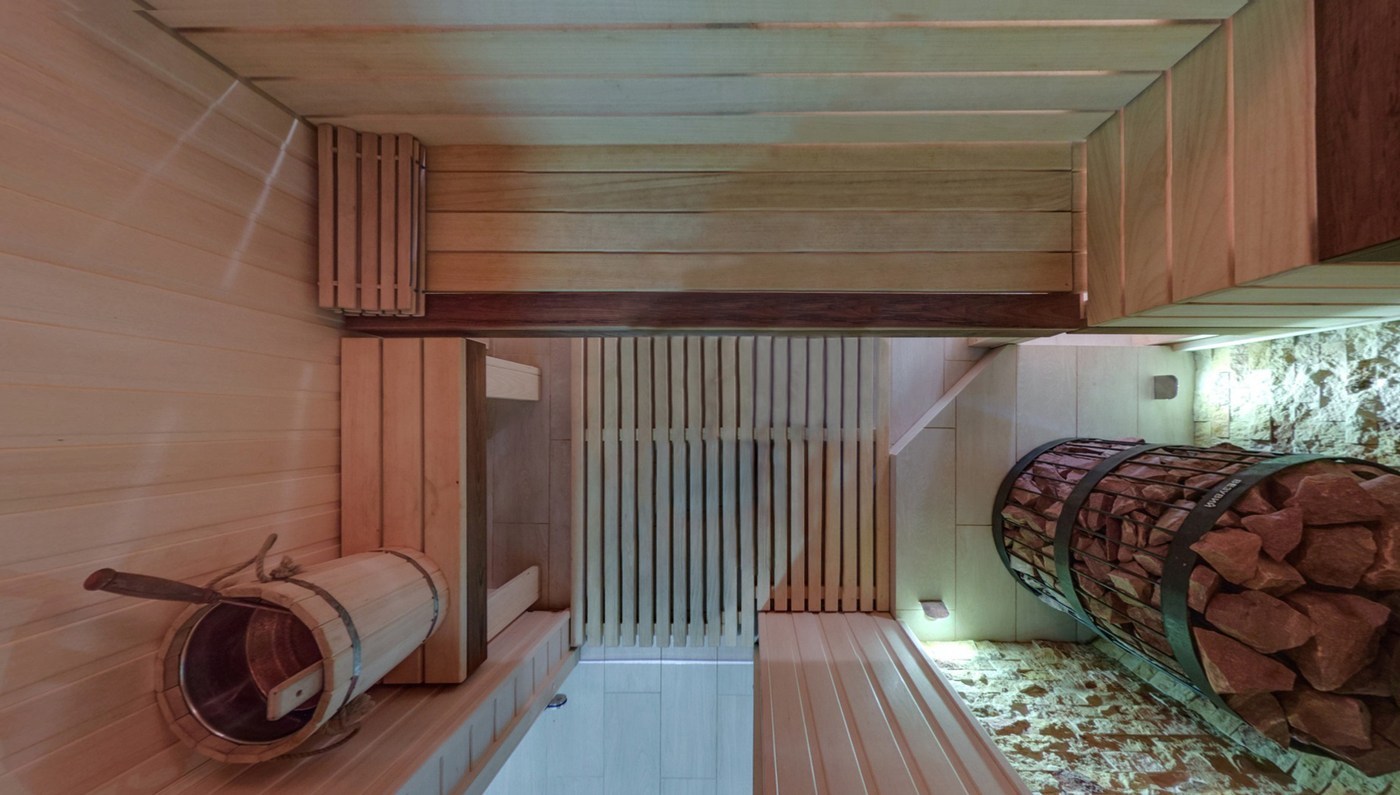 Most of our clients prefer more recently one-storey houses. And after all, in fact, even one-storey house can be designed in such a way as to accommodate all the necessary facilities for a comfortable country living. Our project "Mirage" with a total house area of 99 m2 – is the perfect example.
One-storey house, made of glued laminated timber, cross-section 180X185mm.
It has: a large living room - 36,5 m2, , a kitchen, two bedrooms - 14,7 m2 each, a big veranda, a heating room, a bathroom, a tambour . There is everything in the house.
There is an entry way that has to be in every house. You can get through it to the bathroom to the left and to the heating room to the right. The Ceiling height of the living room in apex is 4,5 meters. Also there are 2 bedrooms on the ground floor - total area 14,7 m2 each. In the bedrooms there is a heating system - water-based warm floor and under floor heating.
There is a fire place in the house.
This is a kitchen. In fine weather you can go to the big terrace trough the kitchen and have breakfast there.
In "Mirage" the windows are made by industrial manufacturer of windows. This company is our business partner. It is warm with these windows even if the wall will be made not of wood but of glass.
The roofing material - natural ceramic tile «Reuben». It is a German production. Massive tile is the best choice for wooden house, the walls will be always on-load, prevent from offsets and chinks between timber sets.
Wooden house "Mirage»" from profiled glued timber 99m2 – foto: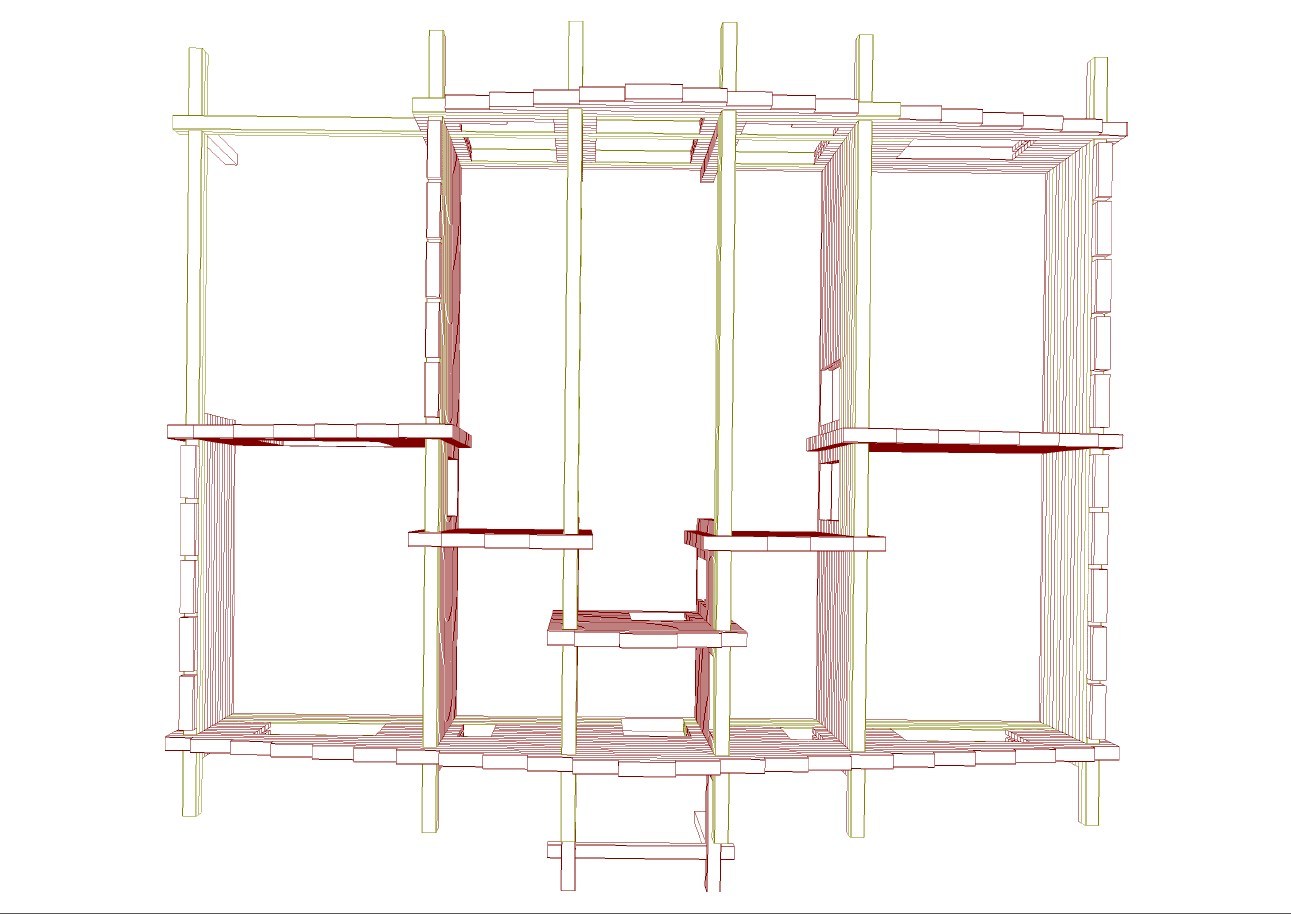 Look more: