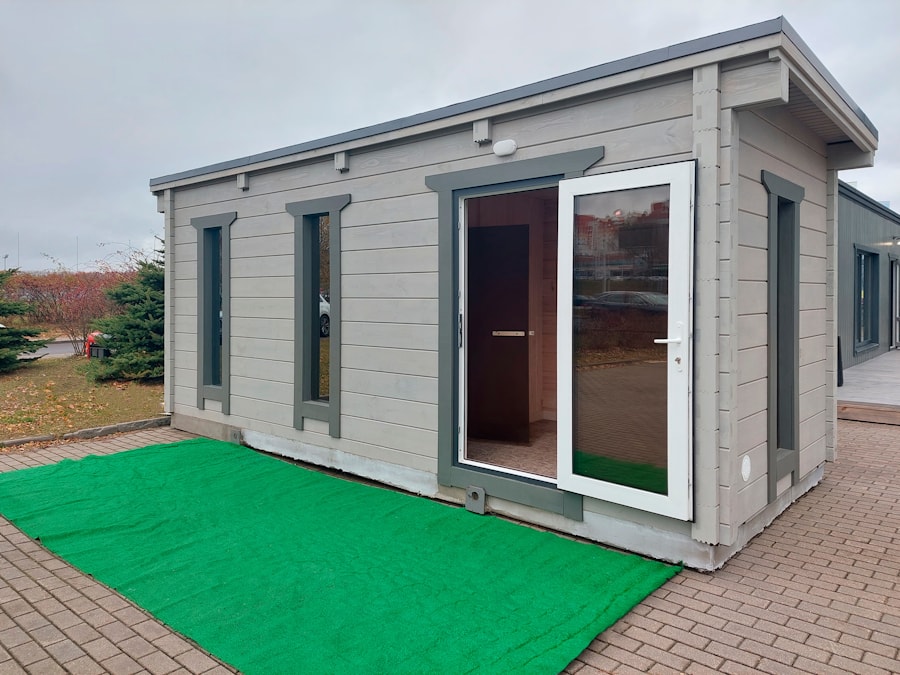 - Mobile house does not require an architect's approval for installation on your construction site. No foundation required! Mobile wooden house, can be transported by track and unloaded by crane!
- mobile wooden house is supplied with interior and exterior decoration, fireplace stove, windows, entrance and interior doors, electricity.

- the size of the mobile wooden house / sauna: 2.4 x 6.6 m.

- mobile house weight is 12 tons

- mobile house can be used depending on the wishes of the owners: this is a house with one or two rooms or a sauna equipped with a wood-burning stove - Harvia

- mobile house is painted - with Rubio Monocoat - natural vegetable oil

- price for Belarus: 14.300 €

- price in for Europe with delivery: 1 pc. - 20.000 €, 2 pcs. - 18.700 €

Mobile wooden house, can be transported by track and unloaded by crane: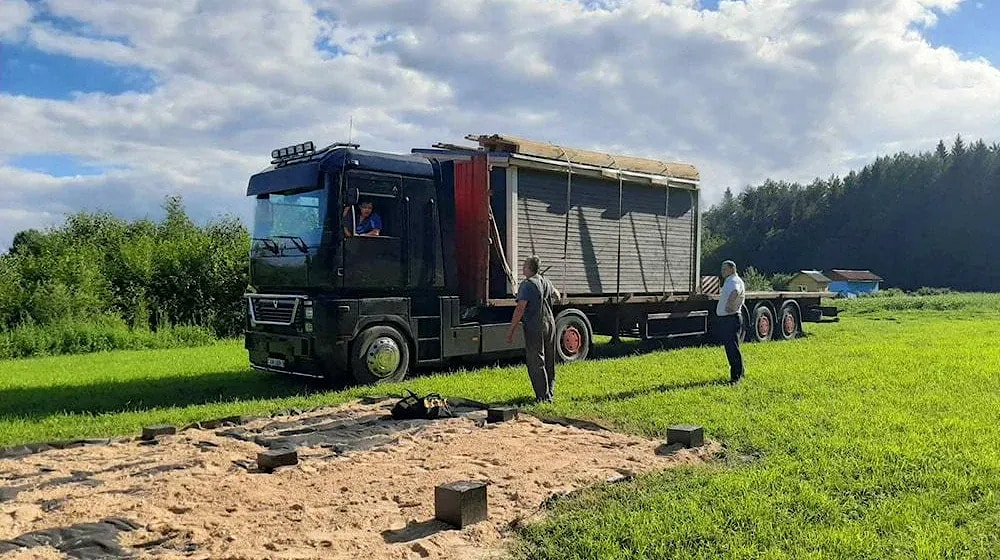 The basis for such a mobile bath house is an insulated concrete slab with a height of 170 mm. Outer sheathing - alder board. The shelves are also made of alder. Wood treated with
Rubio Monocoat
protective compound
Plan of the mobile wooden house / sauna "Pine":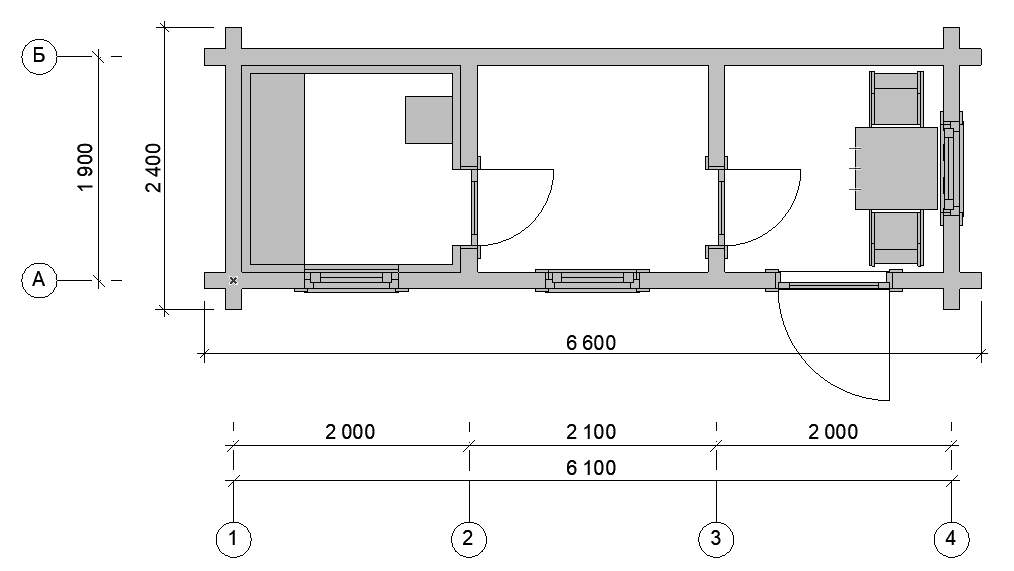 Wooden mobile house / sauna, inside: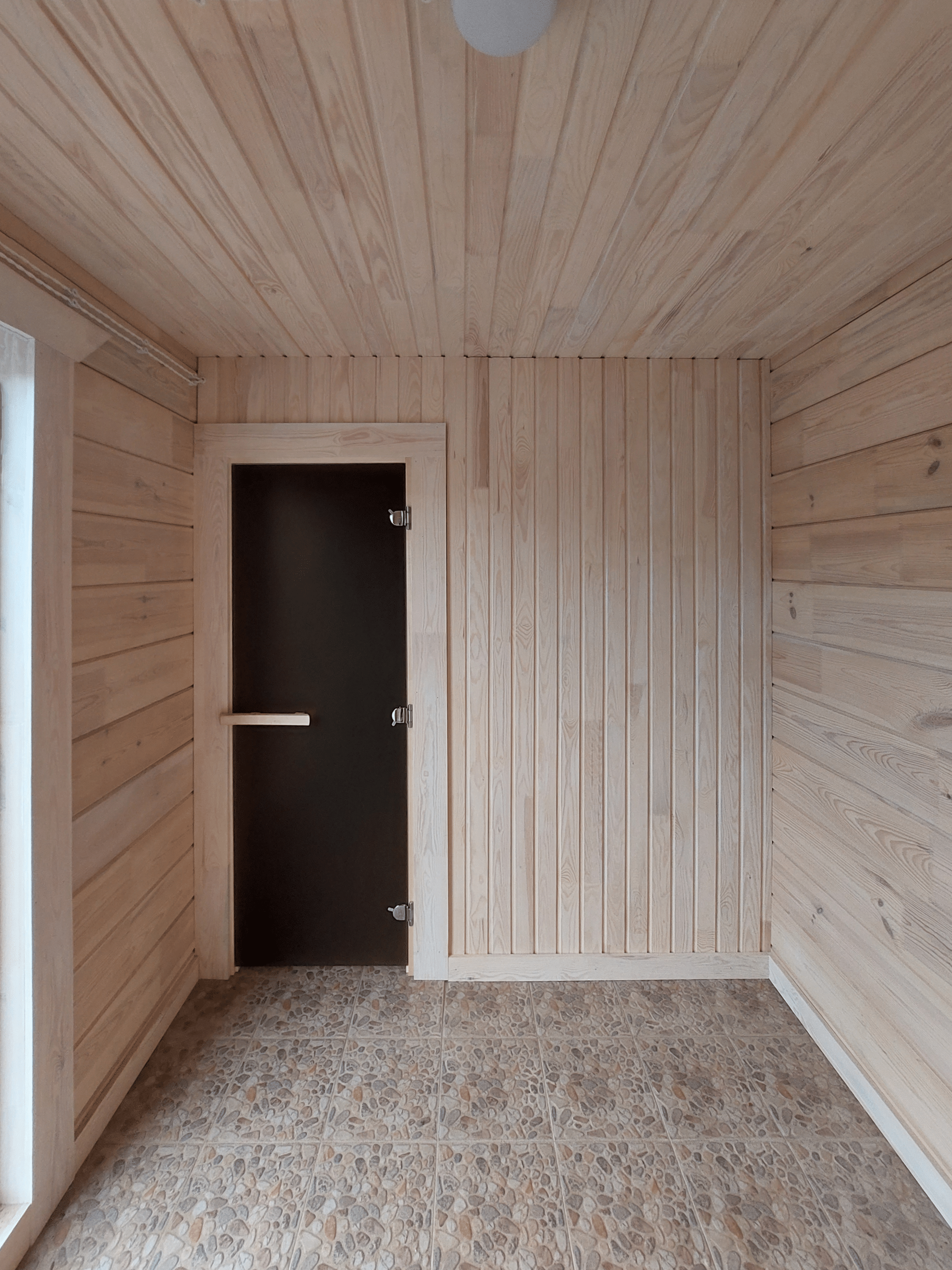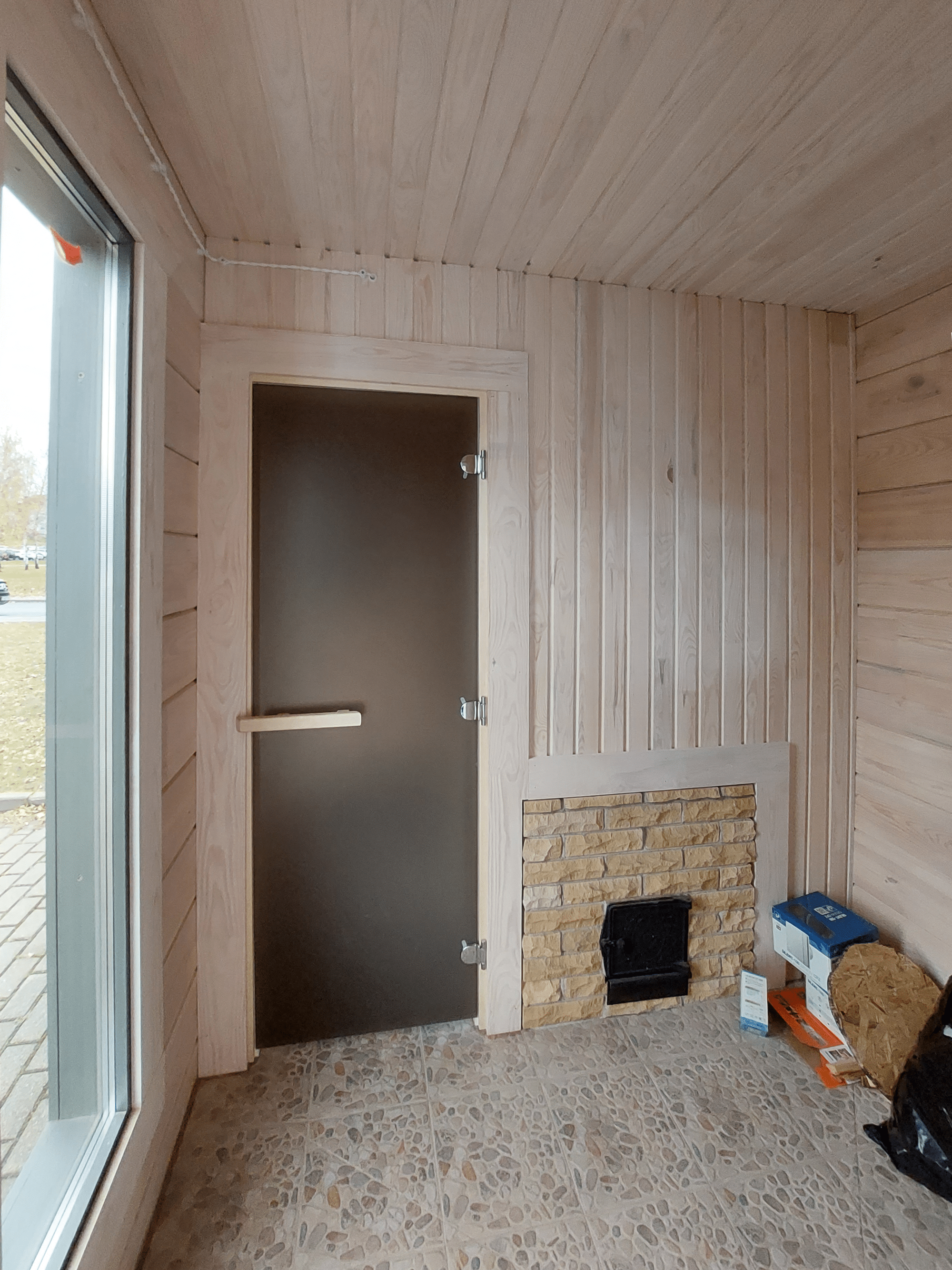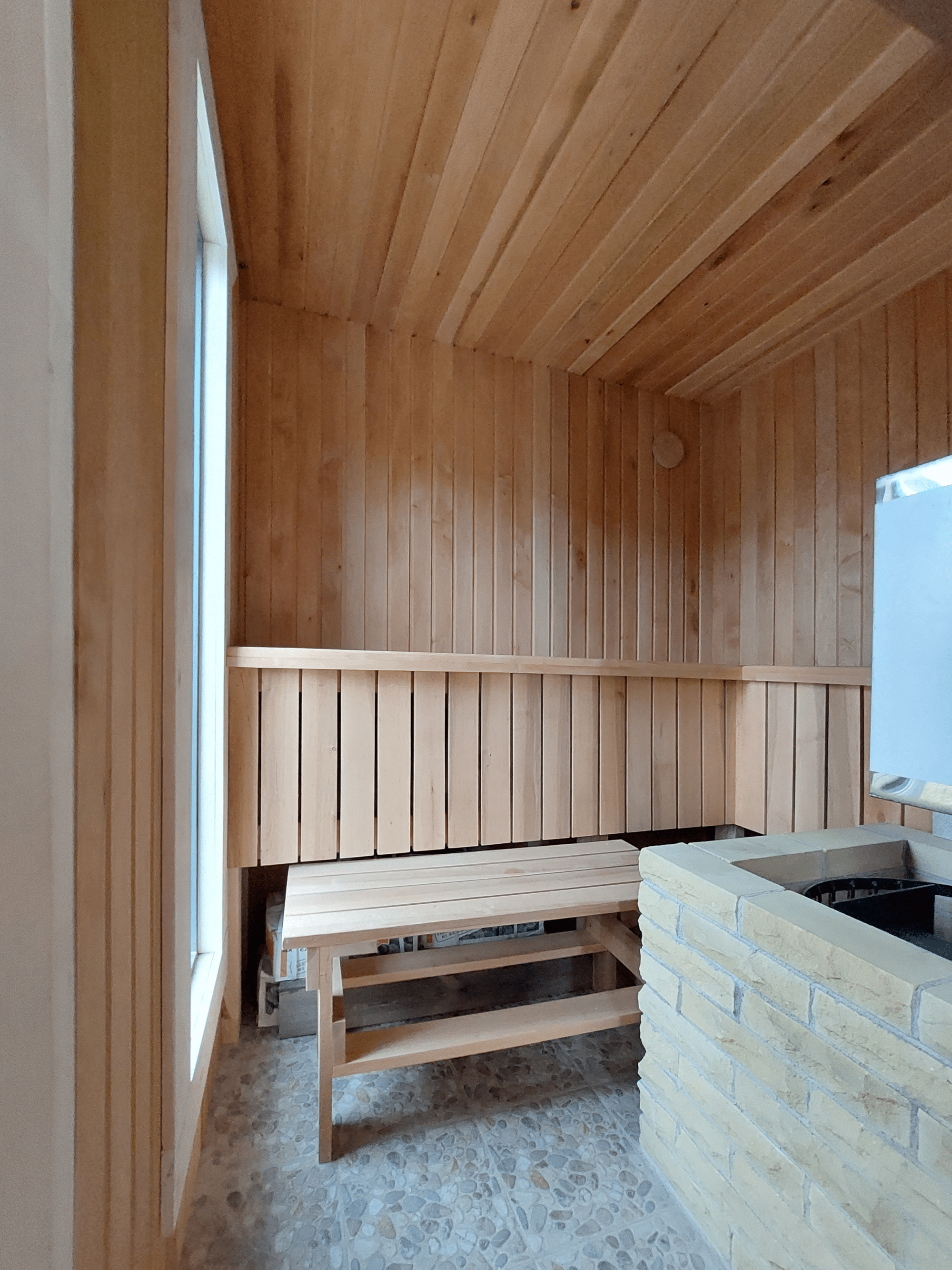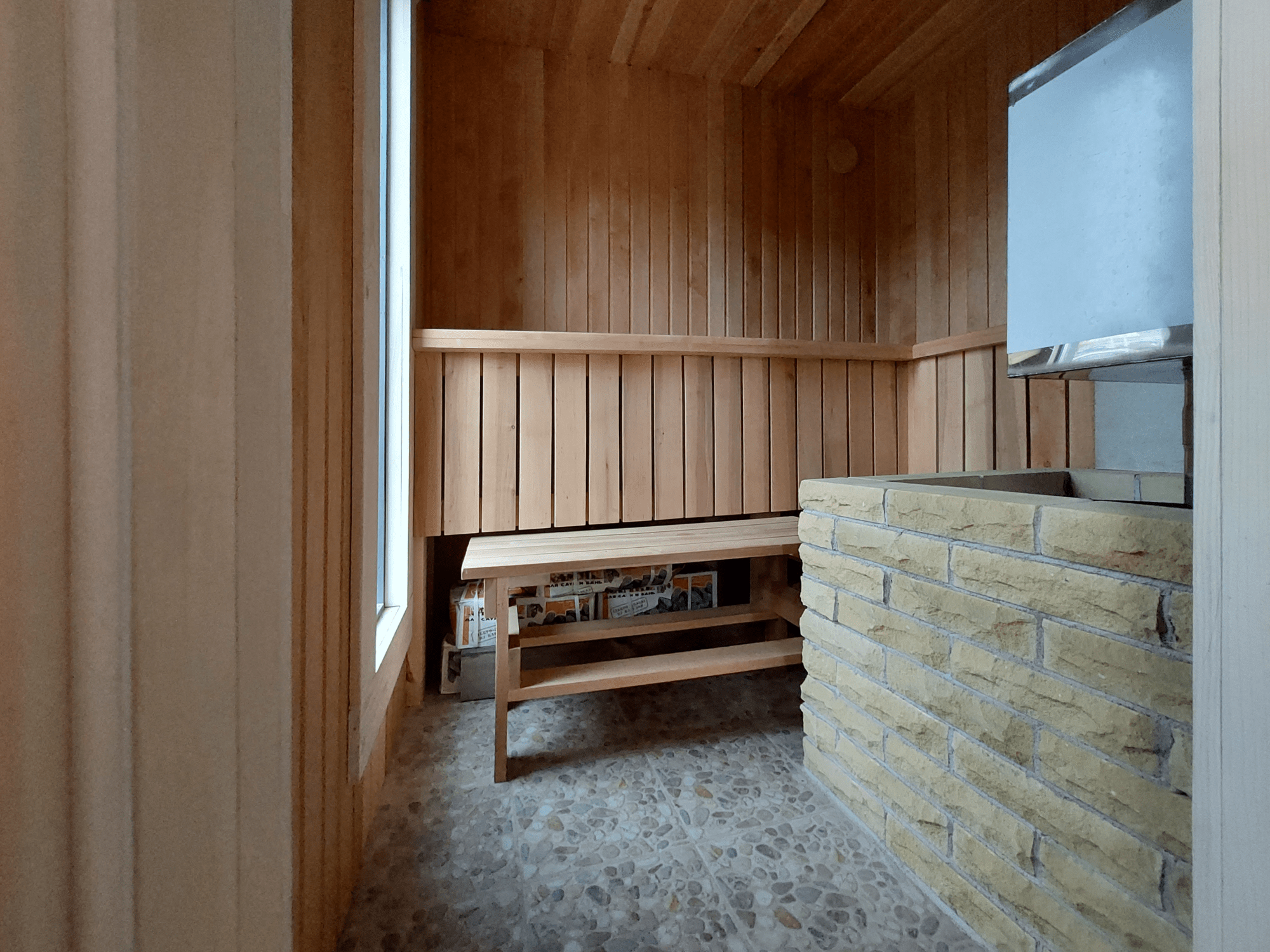 The walls and ceiling of a wooden mobile house are insulated. Mineral wool (Ursa Terra), 100 mm thick, is used as insulation.

There are wndows 410x1840mm in each room. Ventilation openings are provided to supply fresh air to the premises.

Exterior and interior decoration - boards made of pine.

Mobile wooden house in production: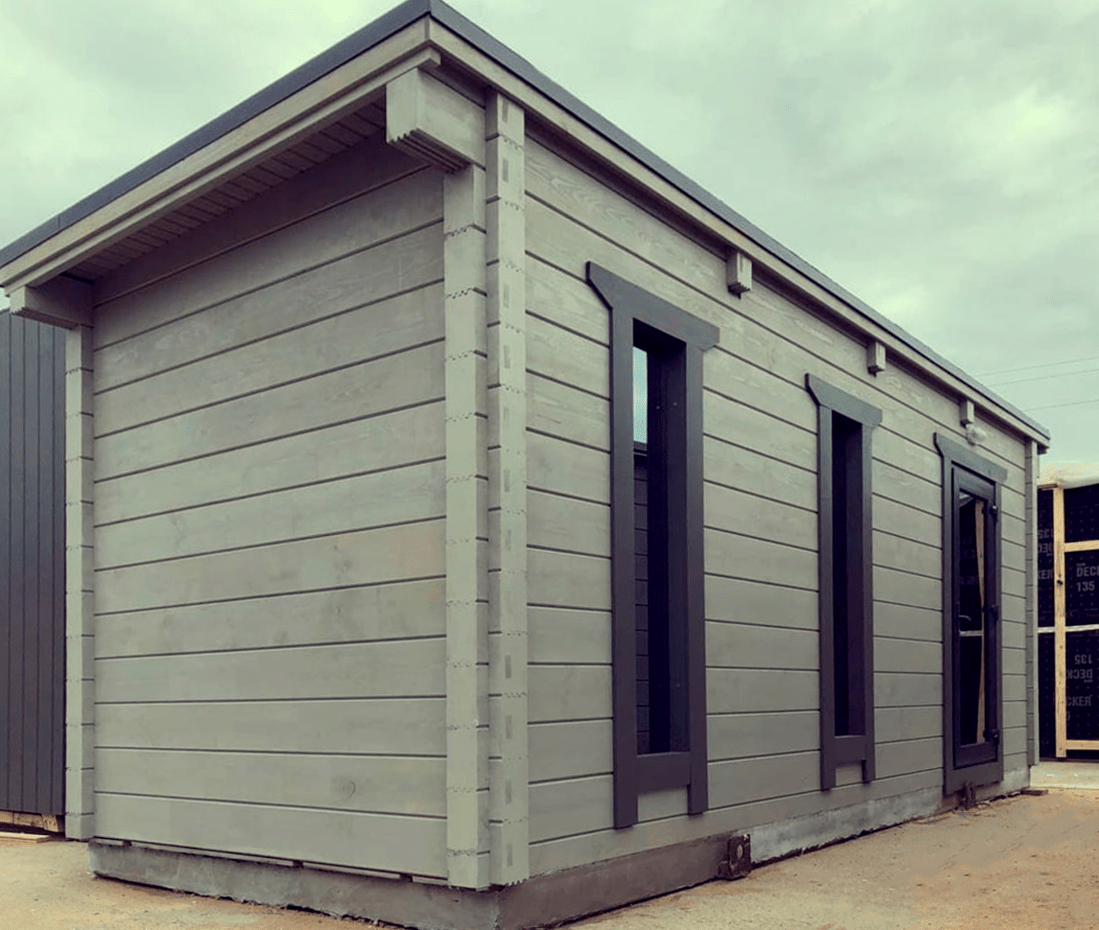 The stove in the house complies with safety requirements: it is fenced from wood with bricks and equipped with a metal tank with a volume of 75 liters. The floors in the shower room are tiled, and the tiles are laid with a slope to allow the water to drain out. A plank of pine 35 * 80 mm was used in the recreation room. The rafter system is made of a board, drying and twisting are excluded.
Price in Europe with delivery:
1 PC. - 20.000 €
2 pcs. - 18.700 €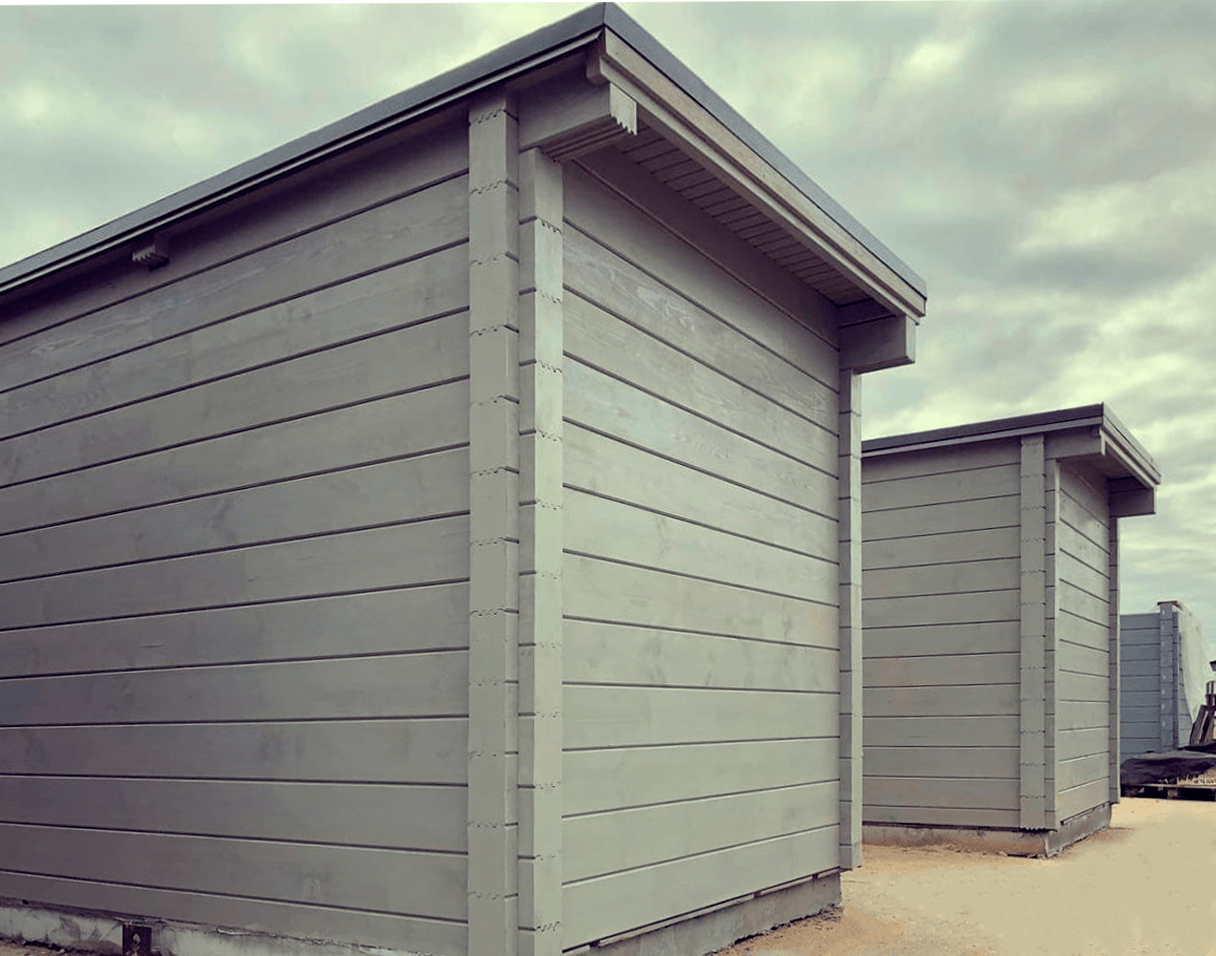 Our priority is product quality. Our wooden mobile houses are all about versatile design, meticulous finishing and attention to detail. We use high quality building materials made by our employees in production place. Quality timber construction, beautiful façade and interior decoration are the key features of mobile houses.

We can adapt a mobile wooden house to the standards in force in your country. At the end of production, each house is subject to strict quality control.

Mobile house can be additionally equipped with an air conditioning, roller shutters or additional necessary household appliances.

As a manufacturer, we can deliver mobile house to your country. This service will be paid and calculated individually.