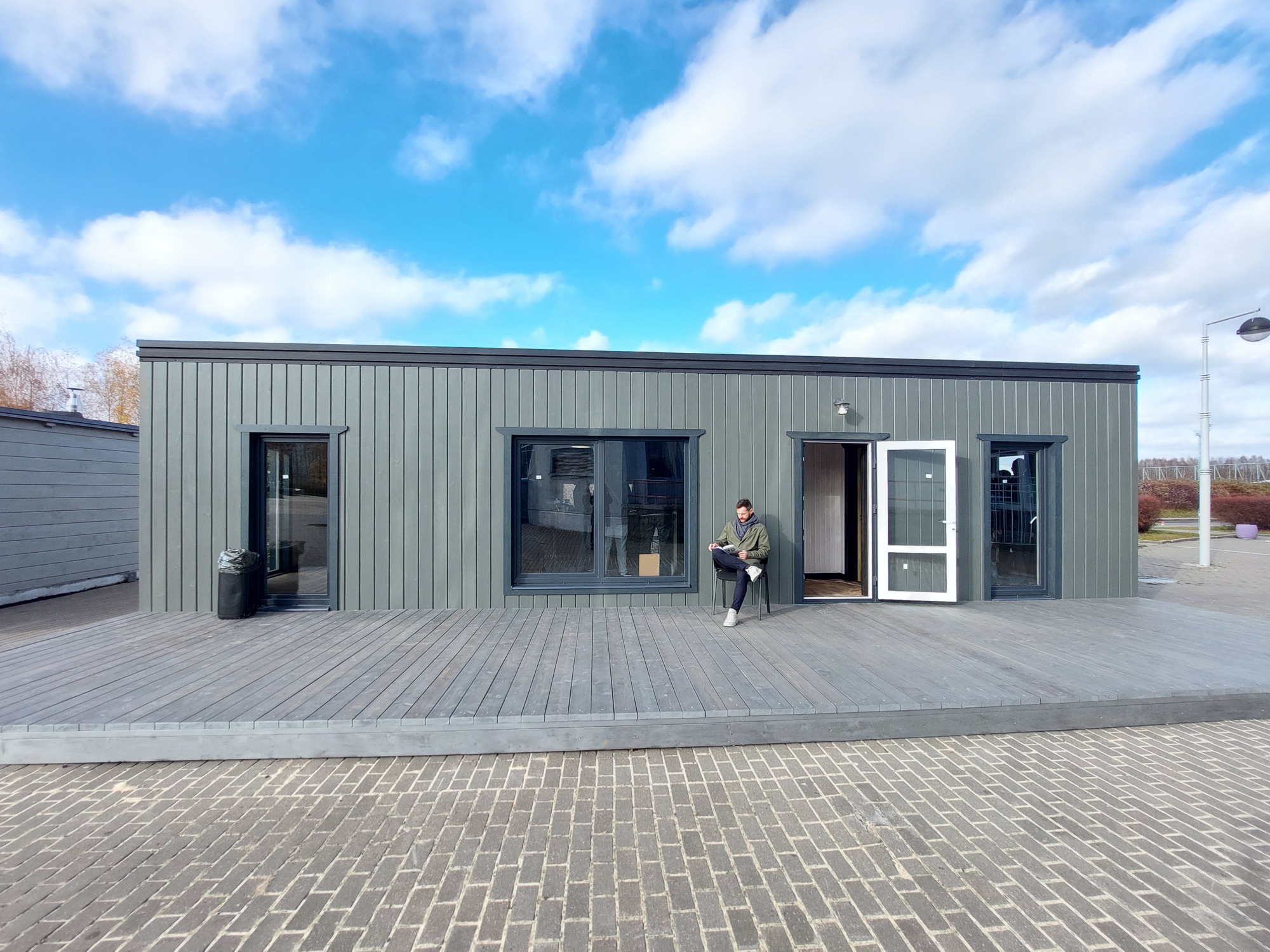 Мobile wooden house 12х4 m + terrace 3х12 m (48 + 36 m²)
House with 2 bedrooms, size 9,63 m² each, spacious living room - 11 m², WC 4 M², terrace - 36,3 m².
3.2 m - outer height of the house
2.6 метра - inside height of the house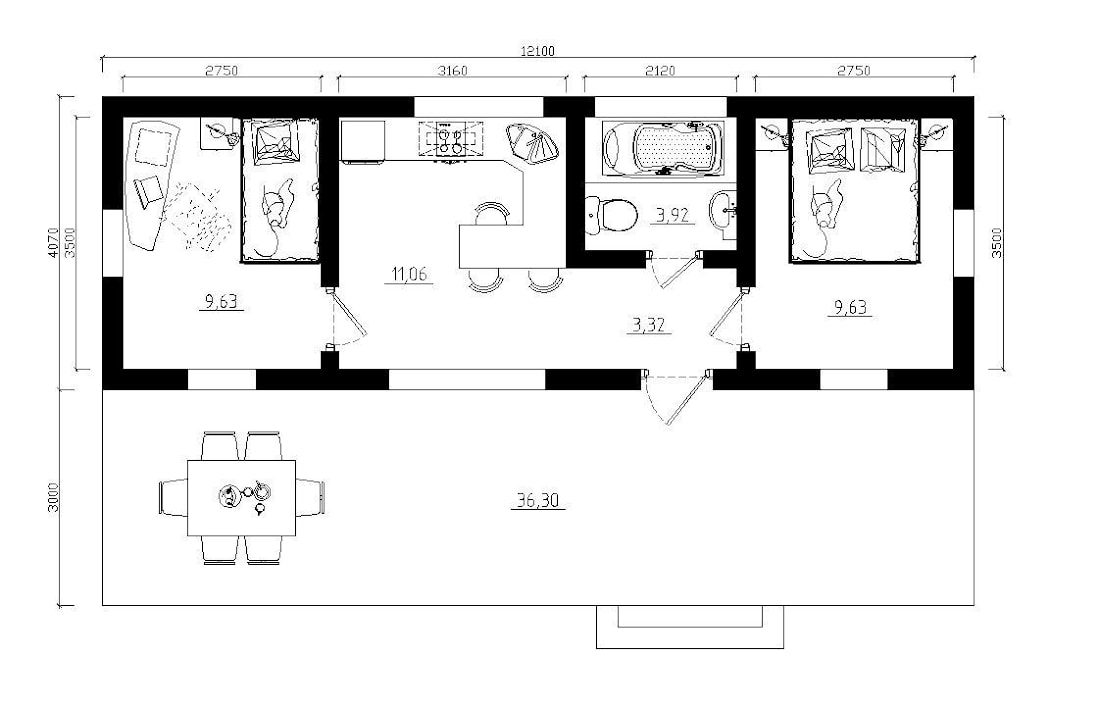 Small but functional mobile house that has everything you need for life of one or more people. The internal space is divided into four zones: an entrance hall, two bedrooms, a kitchen and a bathroom. Internal space is divided into four zones: an entrance hall, two bedrooms, a kitchen and a bathroom.
The height to the ceilling — 2,6 meters. For the country house it is not much, but the ceiling, by the feel, "does not have pressure." Lack of space is compensated by large windows that visually expand the space.
With simple externality, it is not a quaky construction, it is a modern energy-saving house with important technical options. In comparison with a small one-room flat of the same size, this house will be much more cheaper.
Export variant.
Is being assembled in the factory factory.
Well-insulated, with interior finishing, plumbing equipment etc.
Completely ready to be delivered.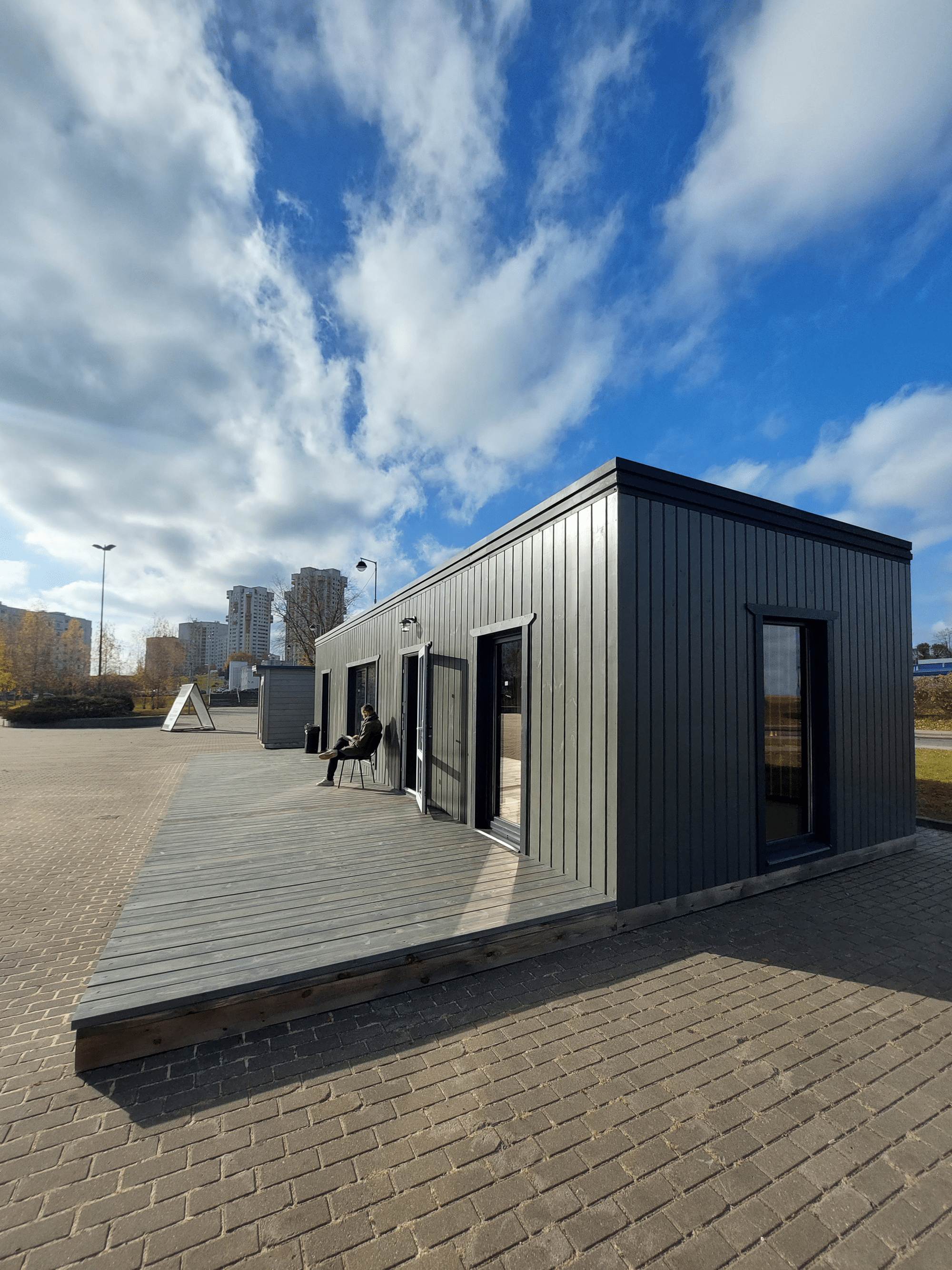 Classic, minimalist house is explained by its purpose. Terrase, open shed, steps can be added and changed house styling and become more imteresting after installation on construction place.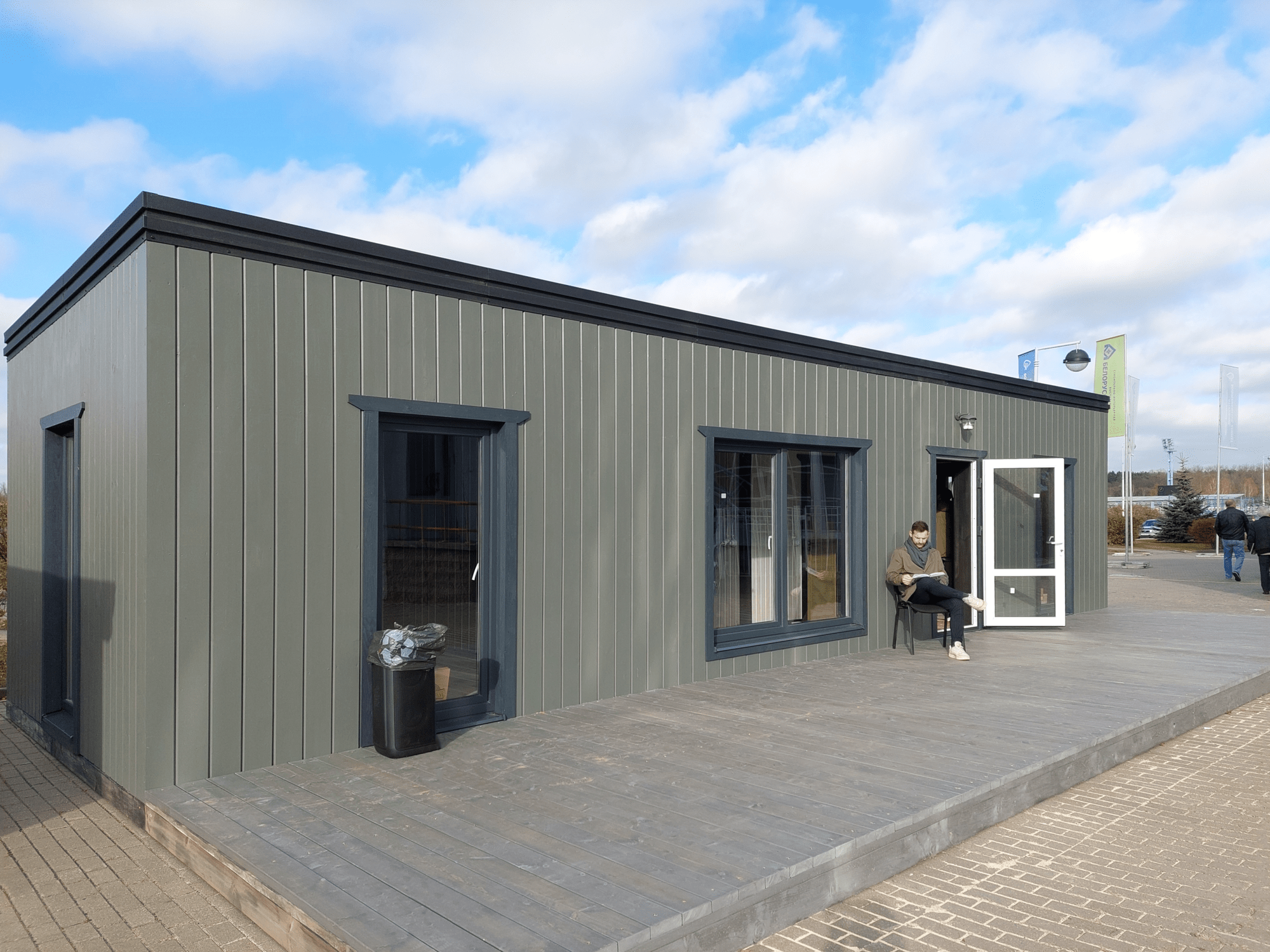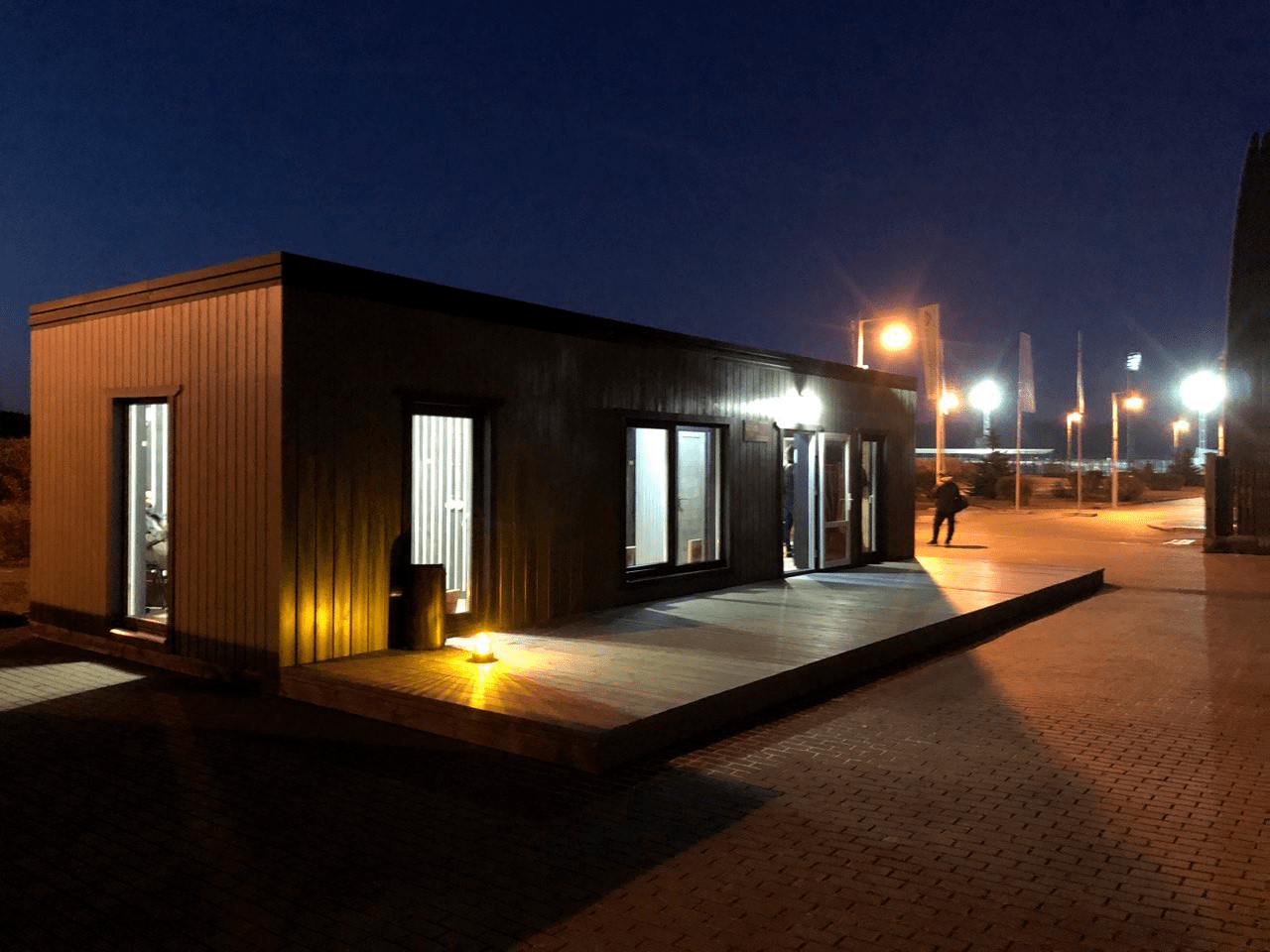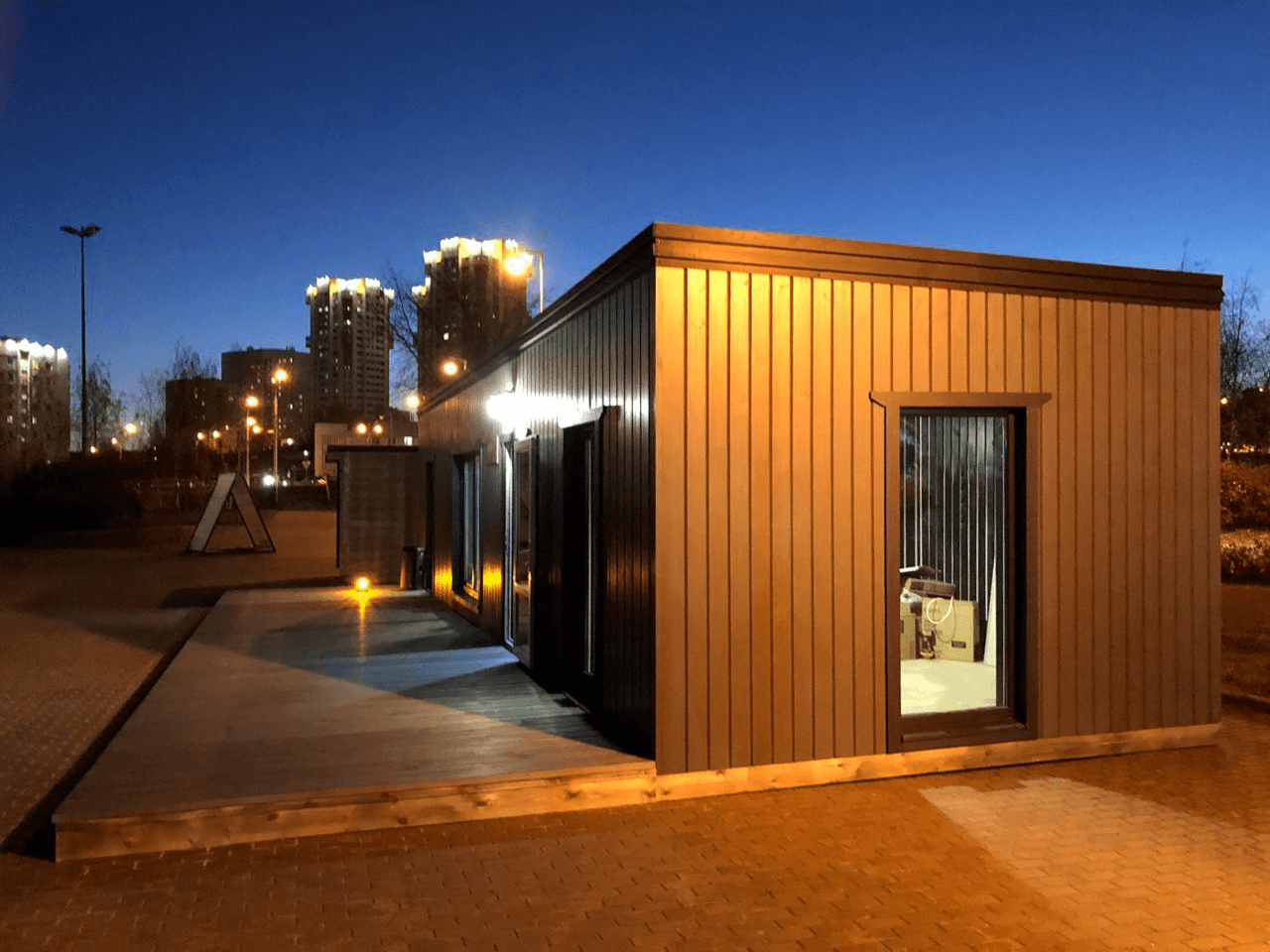 Wooden house "White Forest" of timber 120/185mm
- 38 600 €,
200 /185 мм - 50 700 €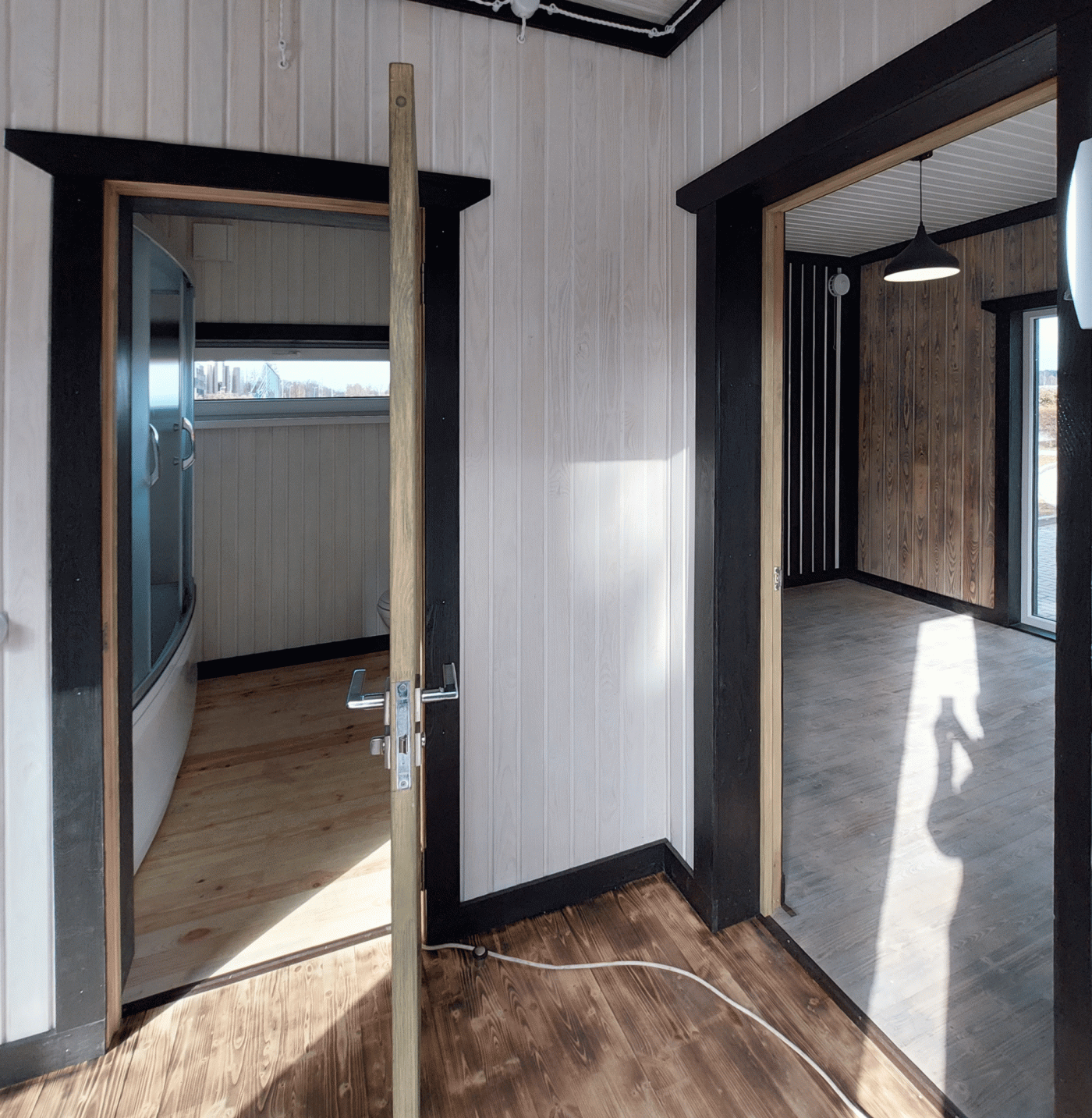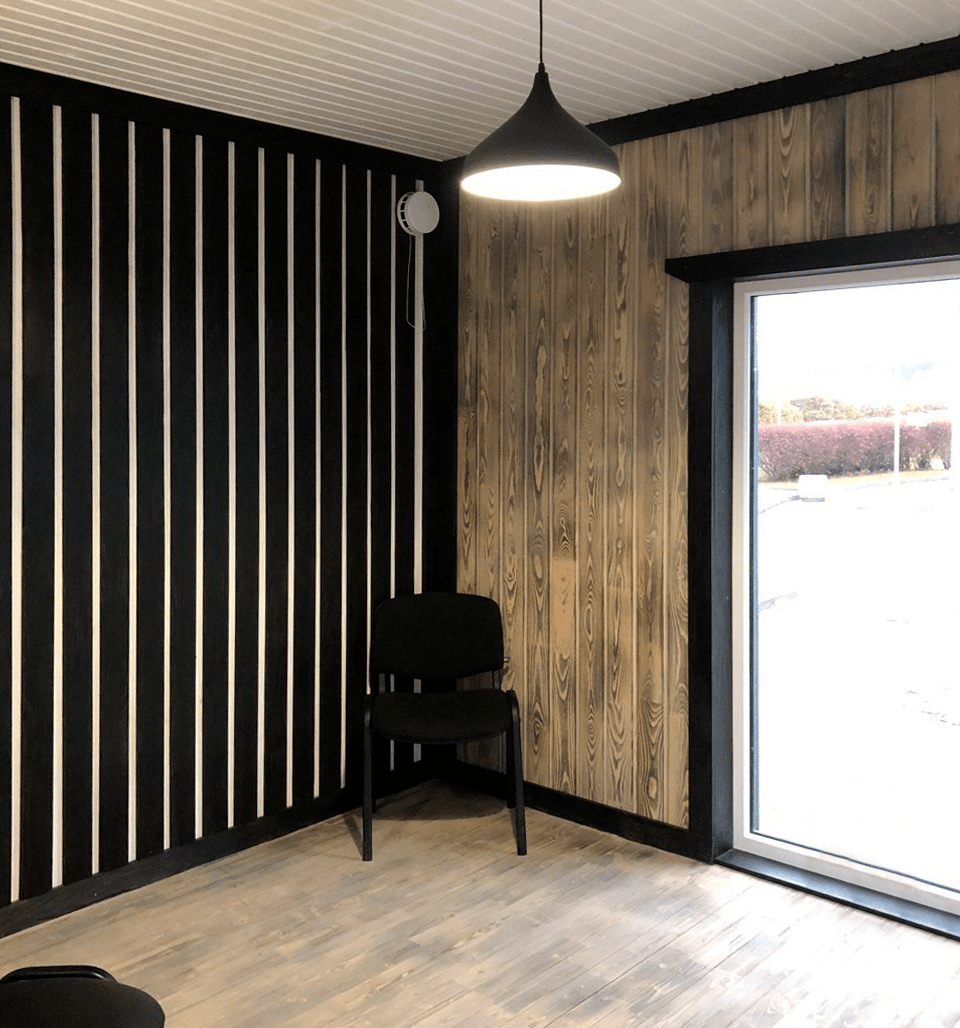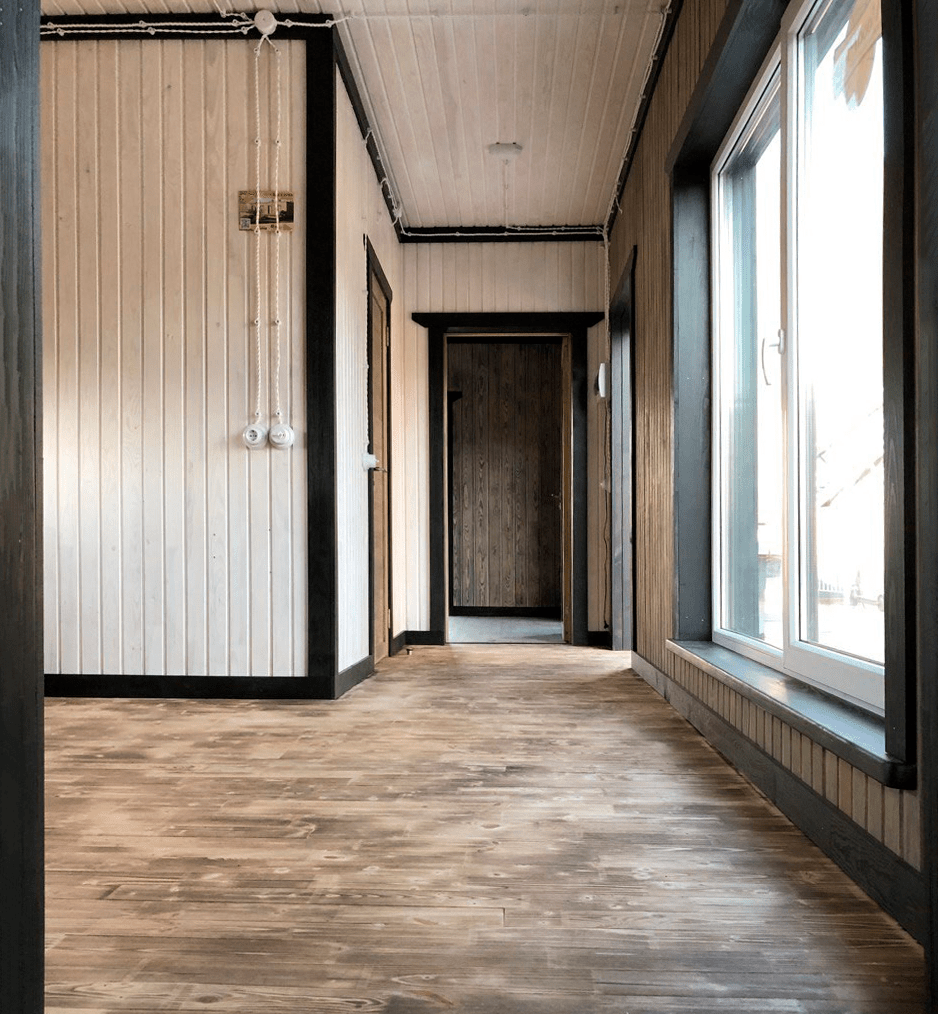 Mobile wooden house "White Forest" consists of:
- inside house-board 20х40mm
- batten and counter batten 20х40mm
- film glued with a special tape Delta
- along the bottom there is a metal small grillage against rodents
- wooden carcase 140х40mm
- Insulant 150mm
- Delta film (vapor barrier)
- batten and counter batten
- finishing board
Hydro / vapor / wind protection at the highest level!
Set of cabling.
Sink, toilet, shower pod are installed.
There is a water boiler.
Windows and entry doors are included in the price.
Production and installation will be done in production place:
House structure was assembled at the factory and will be transported to your site ready-made. Foundation and pipelines will be prepared in advance.
All the way quality control:
Quality control of materials and works is carried out constantly, since the house is made and assembled in production place. If you want, you can come and control the process of production of your future mobile house.
Guarantee of quality:
We use only high quality materials produced by our company of belarussian wood. Every stage of production is been monitored by employees with extensive experience, mobile house is guaranteed to comply with all building codes and approvals.