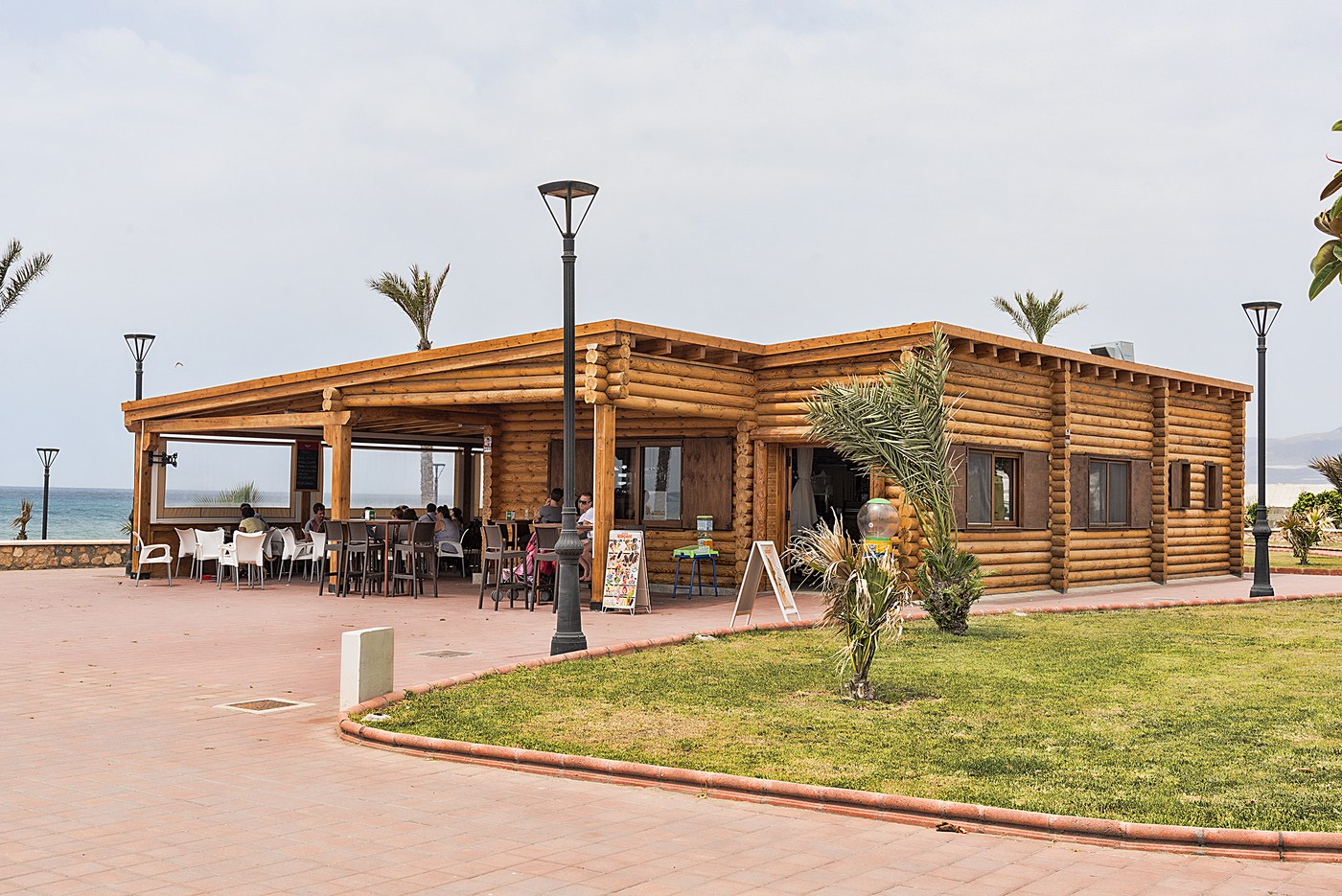 ACC Archiline Ltd. is the best producer of wooden houses, Russian saunas, pergolas and also cafes and restaurants! We build houses, cafes and restaurants not only in Belarus, but also in other countries in consequence of EOTA Certificate of constancy of performance.
This cafe of rounded log was built in
Almeria
, Spain. This wonderful, vast cafe with an open verandah is situated on the coast. Laconic architecture, the clarity of forms - the ideal components of a successful structure. A single-pitched roof gives a modern look to the building. The cafe looks simple in consequence of a quantity of windows, inside it is always light-filled.
It took a month for construction, the work of qualified builders - and the cafe is in a good condition. It gives the inhabitants and tourists of Almeria joy for nigh on 2 years.