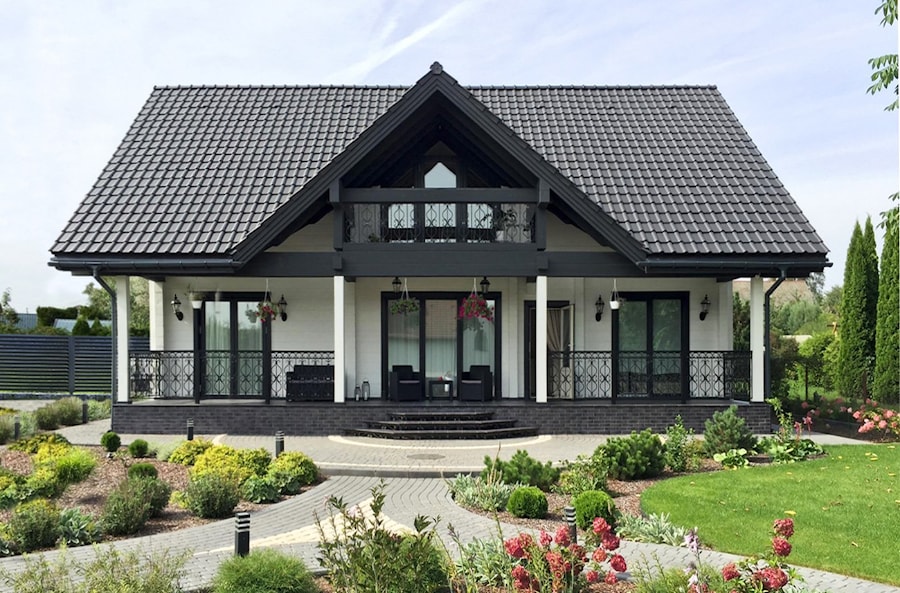 In the wooden house of glued laminated timber "White house" there are 5 bedrooms, kitchen-living room 58 m2 and 2 WC. This house is good for a big family for all year living.

..............................................................................................................................................................................................................
Main information:
Quantity of floors
2
Quantity of bedrooms
2
Living area
76,21 m2
All premises areas on each floor:
191,13 m2
Terrace and balconies areas:
52,04 m2
Roofing area :
m2
Build-up area:
171 m2
Price:
on request
Wall material:
Profiled glued laminated timber 180x185 mm*
Roofing material:
Ceramic roofing tile*
Foundation:
Piled raft slab with monolithic slabs*
Windows:
Wooden*
*Materials can be changed according to customer's expectations
«White House» - a big house, bright and airy, with a very good design.
An electric cart will look great next to this house. It seems that the house has its own mental power
.
«White House»
a great choice for someone looking for something new in architecture
.
He beats the most modern houses of concrete and glass and looks great near any other building.
When you look at this house, you can create view about its owner. She is very beautiful and charming woman with an excellent taste and style. She feels subtly and understands the details, that's why her house looks great, and pays special attention to her strengths! You become stronger communicating with such person, being in such house! We think, even after few years, the memories of our company will cause her wonderful feelings.
You can see a full video-review of this wooden house "White House":
«White House» will become a master project on any street, and the object of attention for numerous neighbors. «White House» is an excellent investment, this is a class A real property. You will not regret about any single penny invested in it, it will be repaid a hundredfold.
«White House» is a great signal to higher forces that you exist on the earth.
"White House" - is a stylish house with an original architecture, made of glued laminated timber. It has all conditions for a comfortable life. An open-air and comfortable space was the most basic requirement of the owner.
You can have a look on 3D-tour of the wooden house "White
House":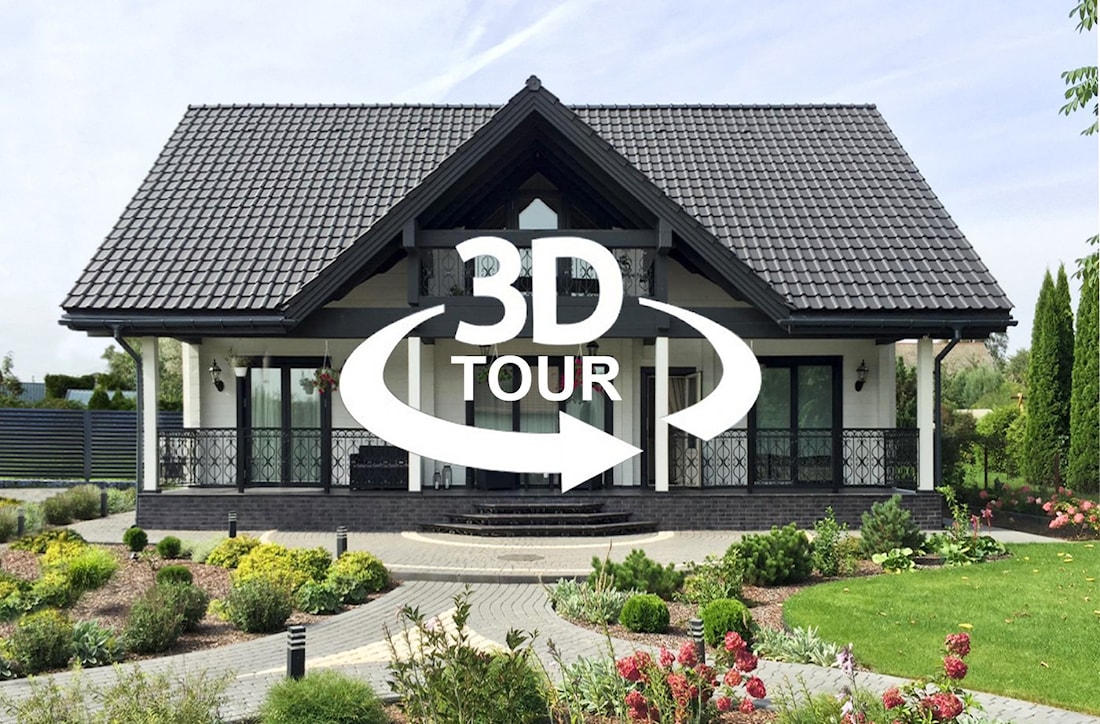 The building looks cozy because of a high base course, brick-encased, the front elevations with white pigmented finish, the handrail and the porch, made of forged elements. The veranda flooring is covered of stoneware tile. The house has a plastic rainwater system. The roof coating is a natural ceramic tile, Reuben production, color - obsidian black: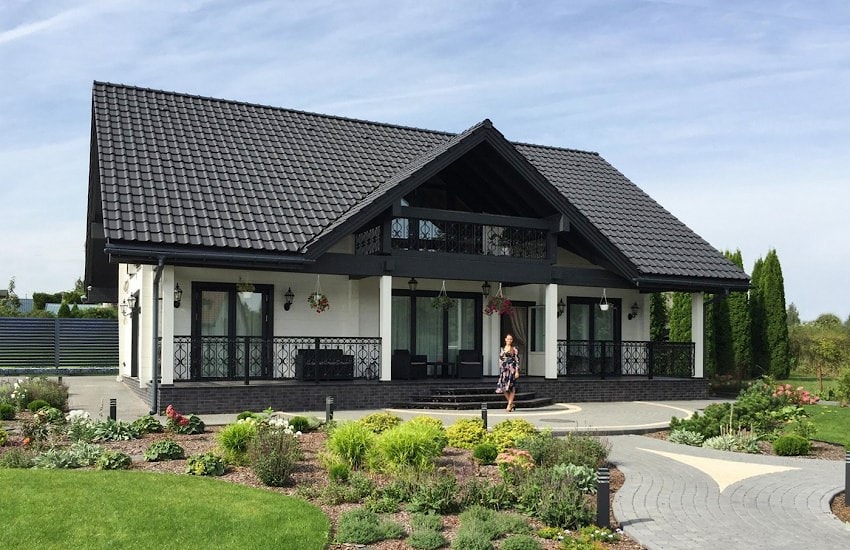 There is a beautiful landscape outside of the house: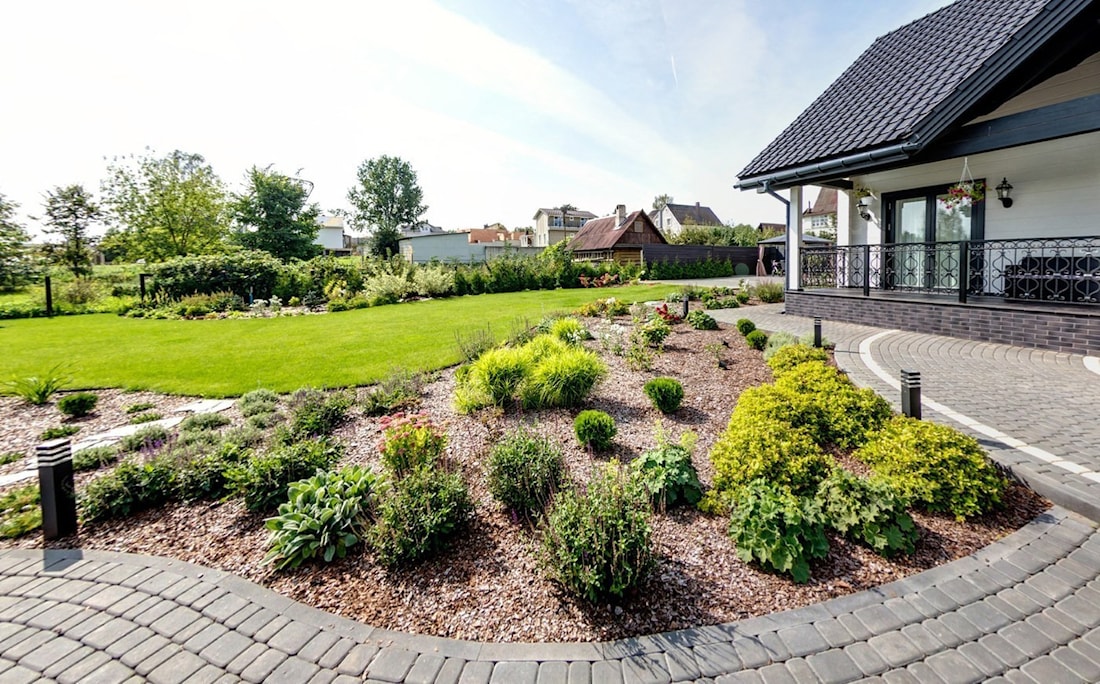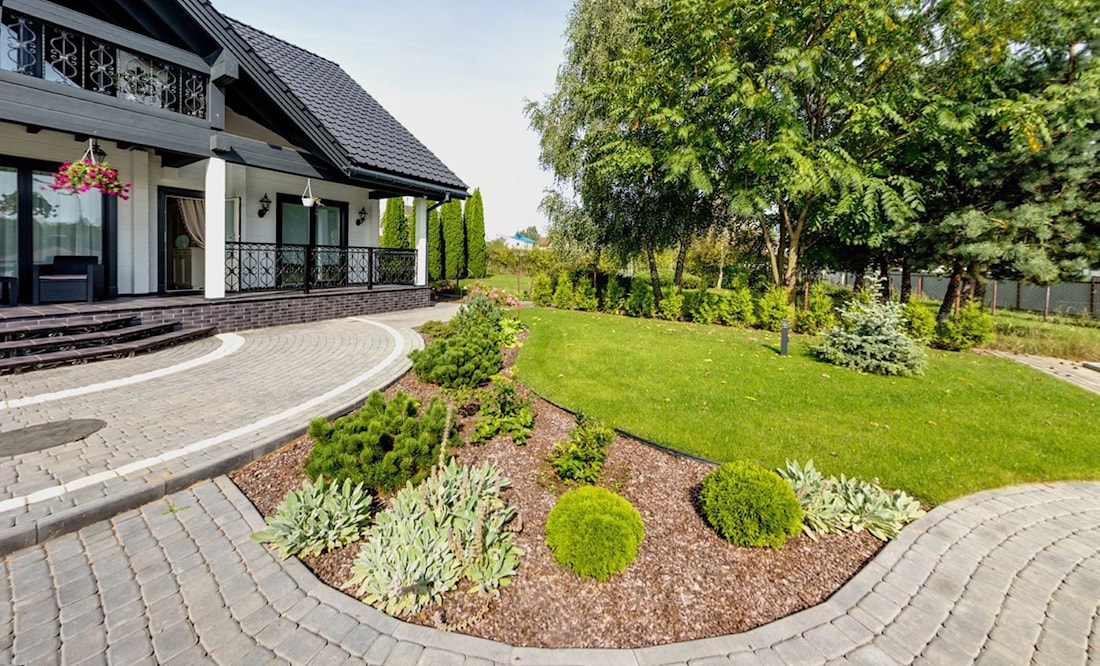 The house inside is very bright due to the large glass area. Low window sills give a lot of light. The windows in the house are wooden with aprons and inner sides. Our company set up all the windows. The window stools are made by industrial manufacturer of windows. This company is our business partner. The windows, made by that company, are set up in most of our houses.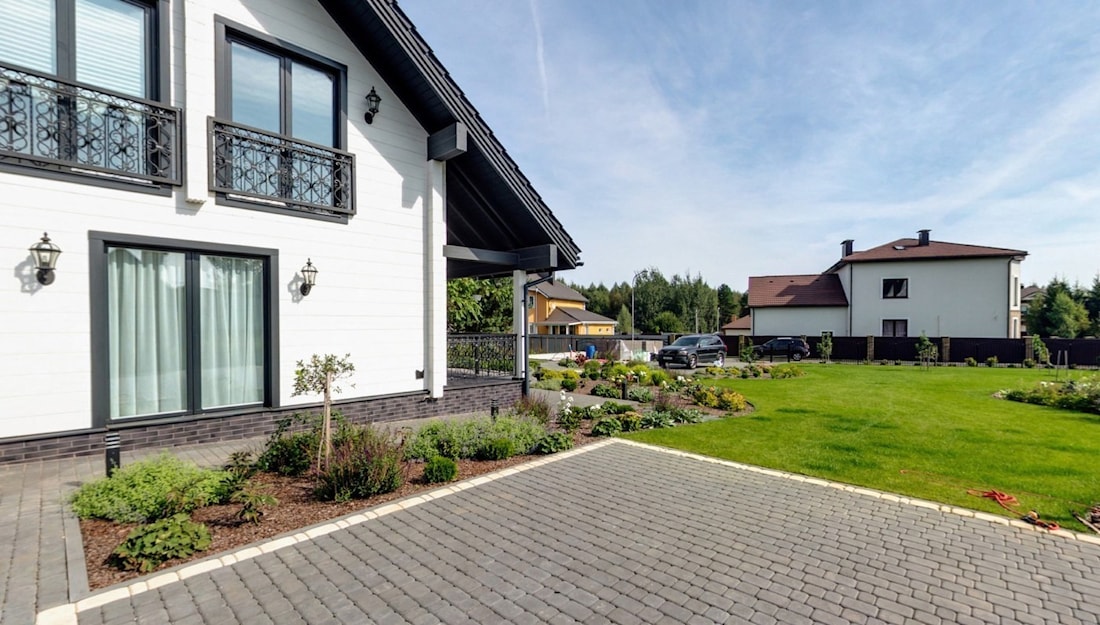 The building looks impressive due to the veranda, the porch and the wide balcony. The warm white shade of the exterior wall decoration looks well with the countryside: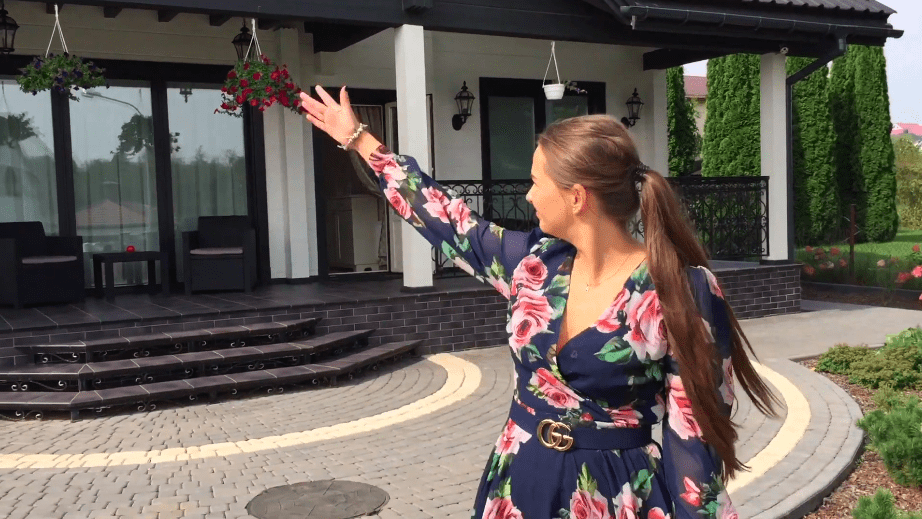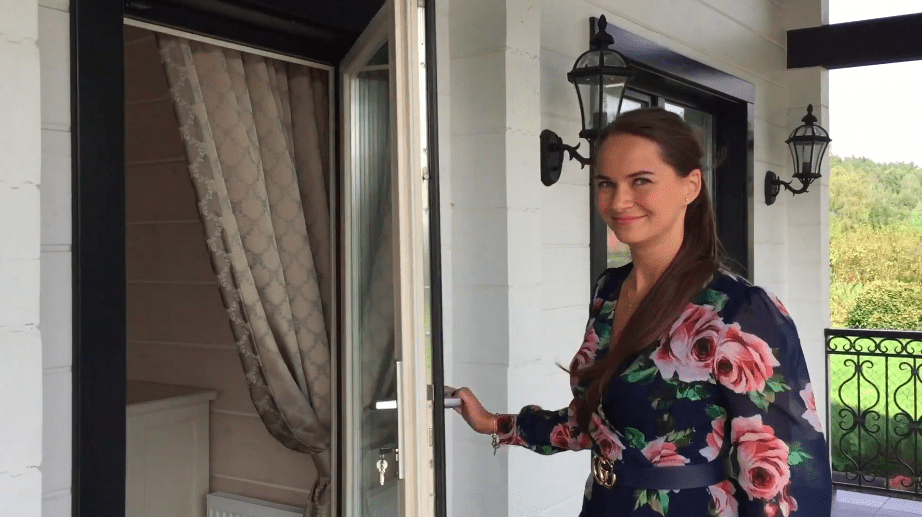 On the one hand, the layout of the house is quite traditional. On the ground floor there are an anteroom, an entrance hall with a staircase, as well as a living room, dining room and a kitchen, from there you can go to the veranda. The total area of the living room is 58 m2, the ceiling height is 2.7 m: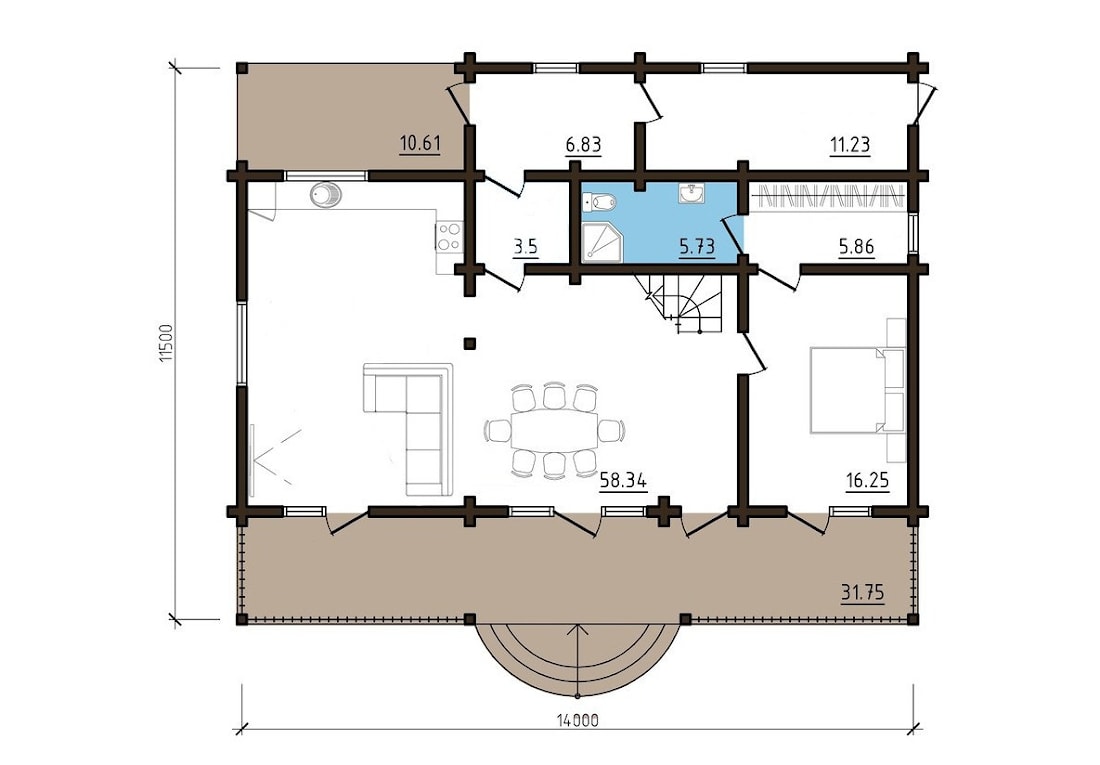 It is so comfortable in the living room: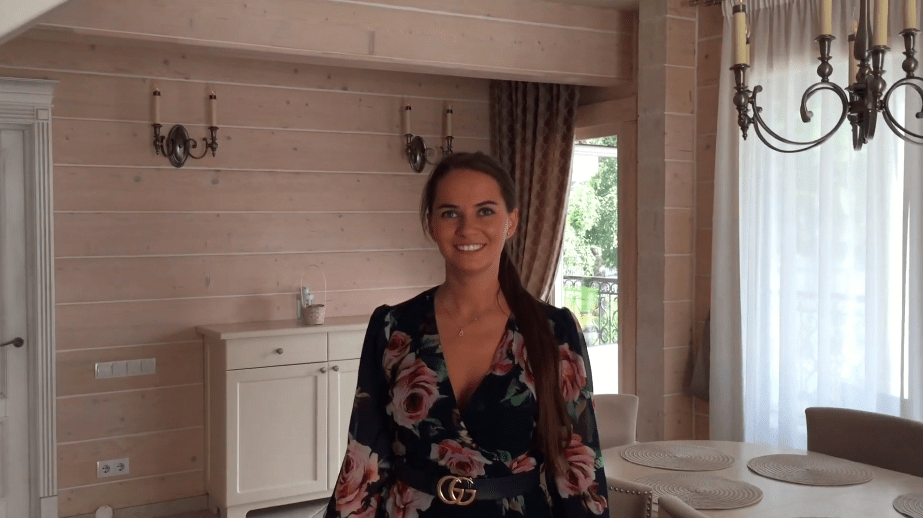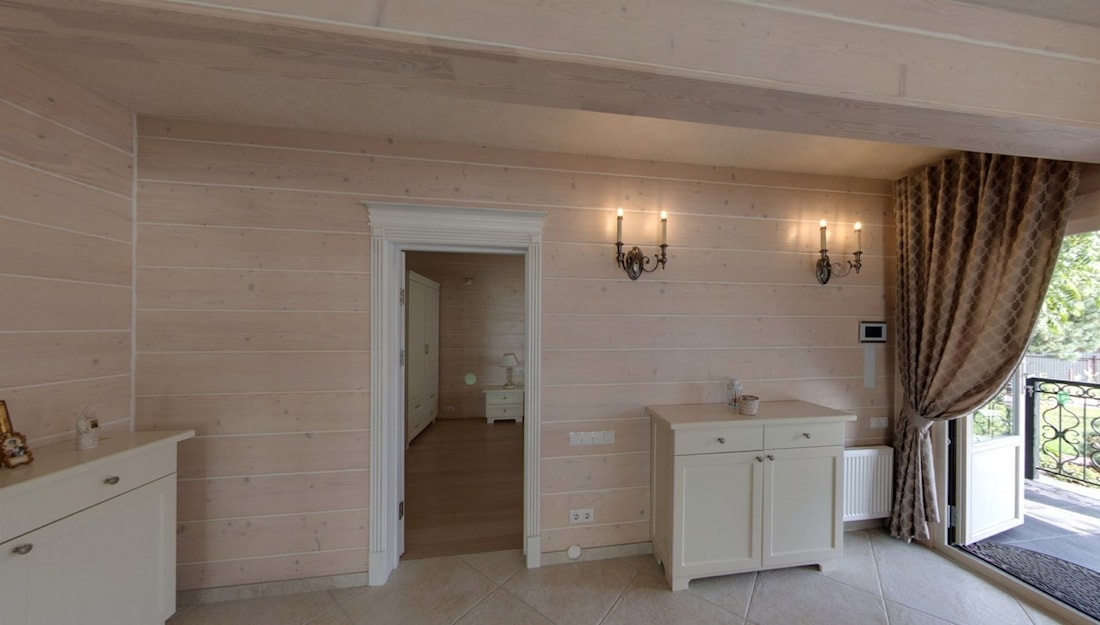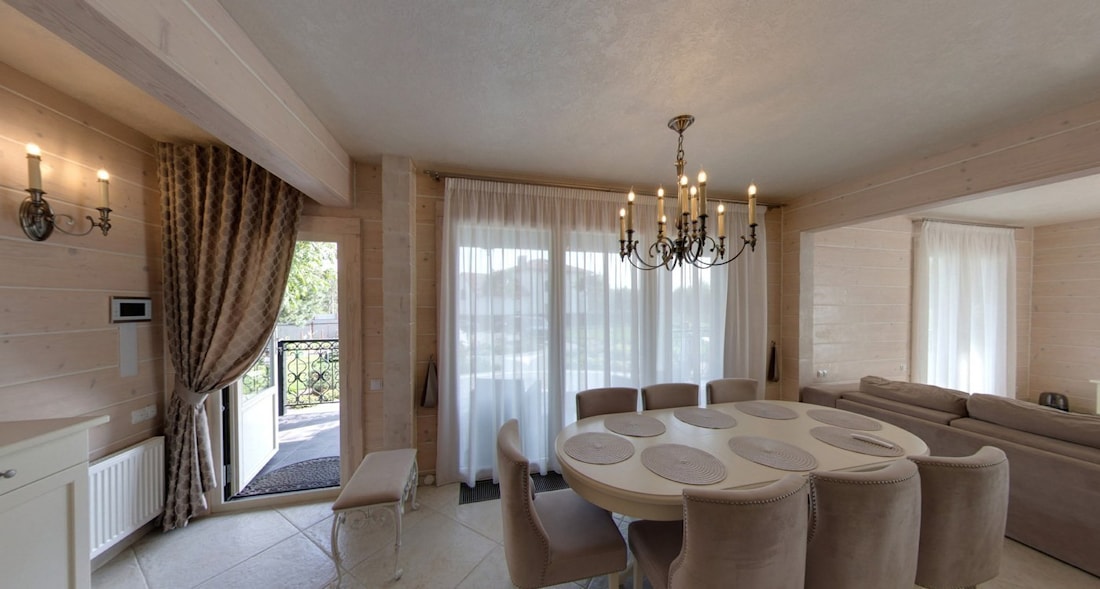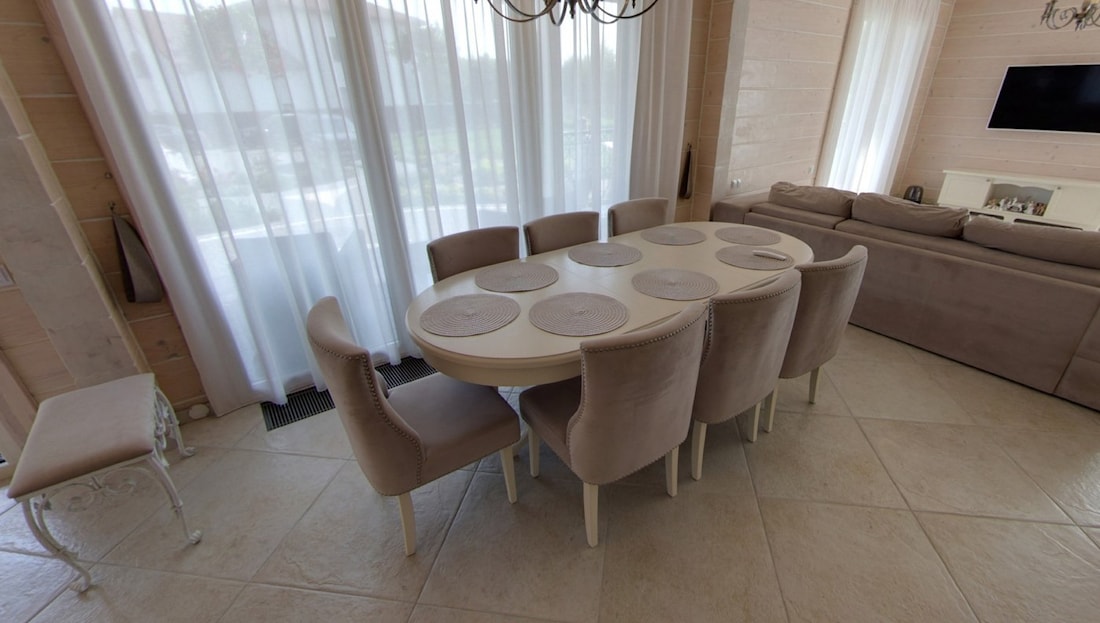 View over the kitchen: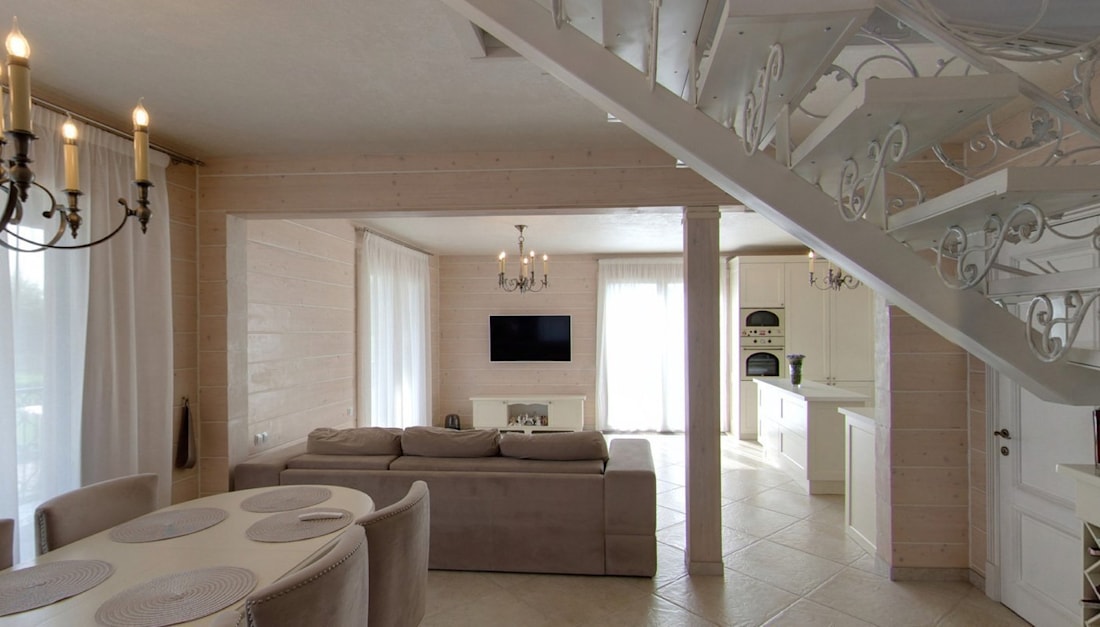 View out of the kitchen: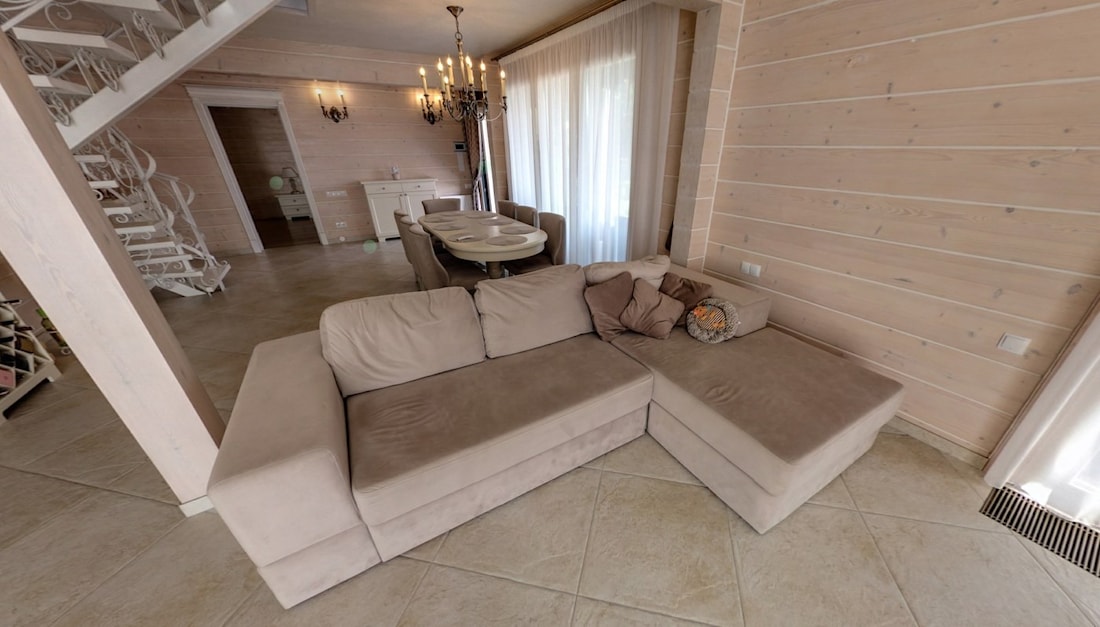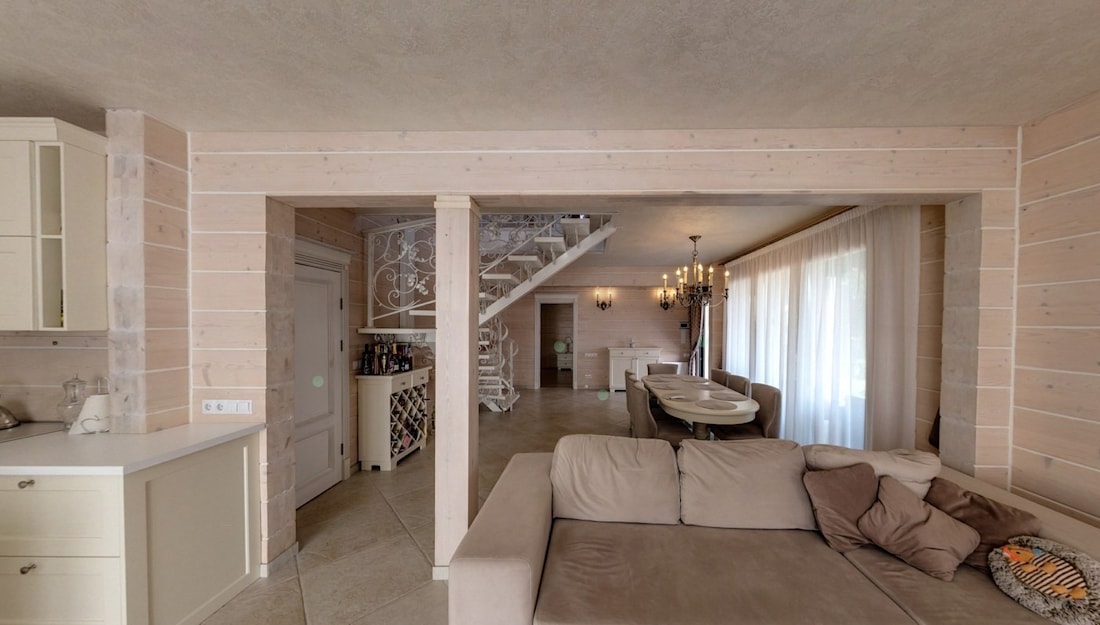 It's not necessary to have the ceiling of wood and batten in wooden houses. This house has the ceiling with decorative plaster: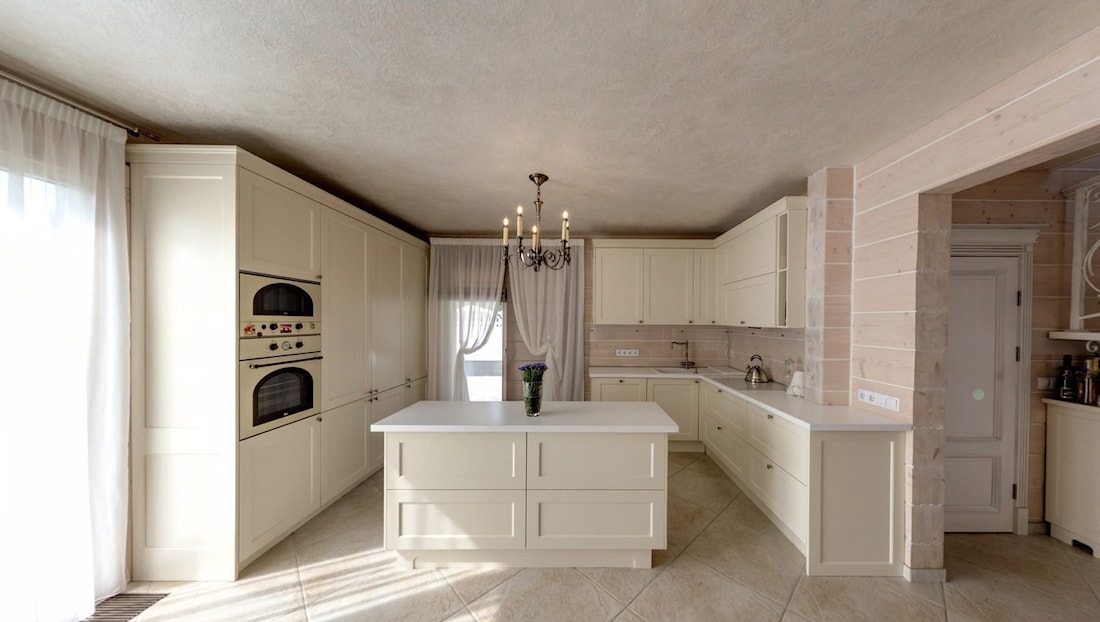 Innovative technical devices: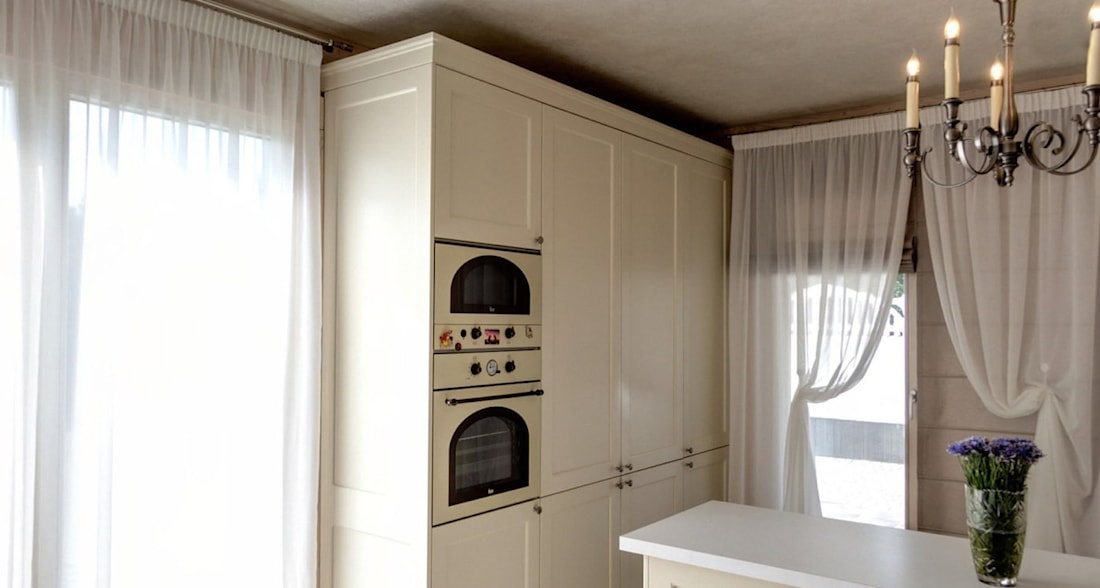 It is a circuit wiring: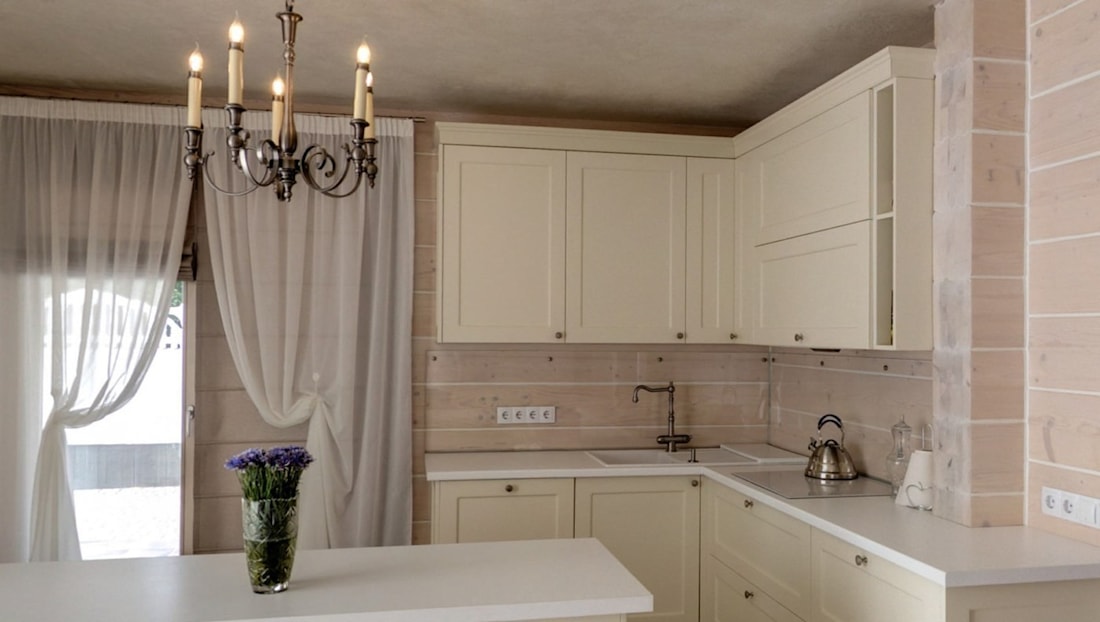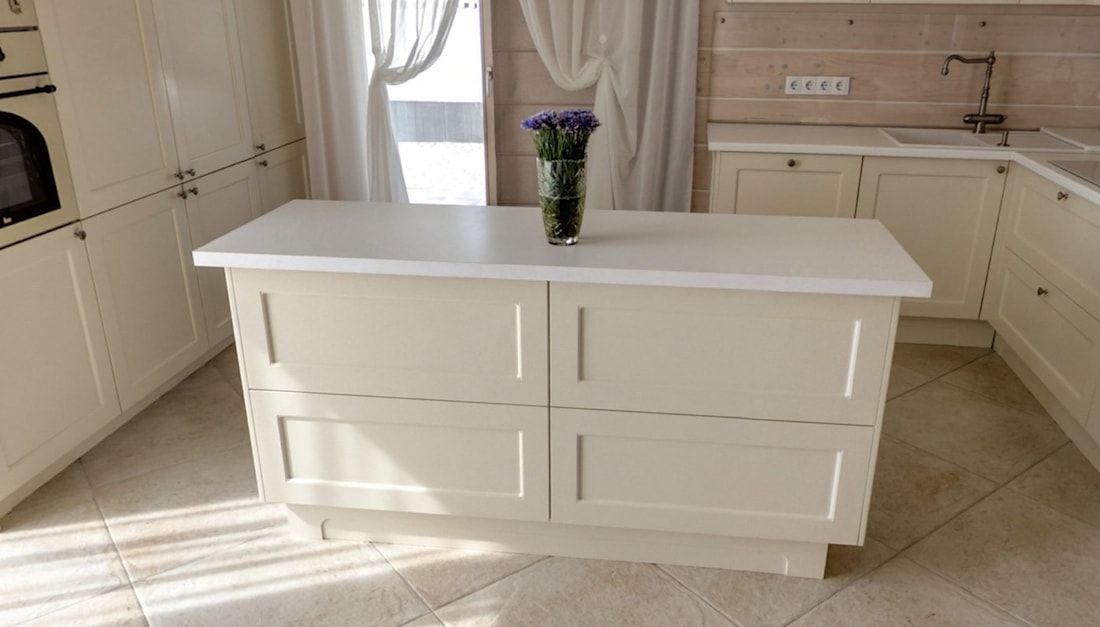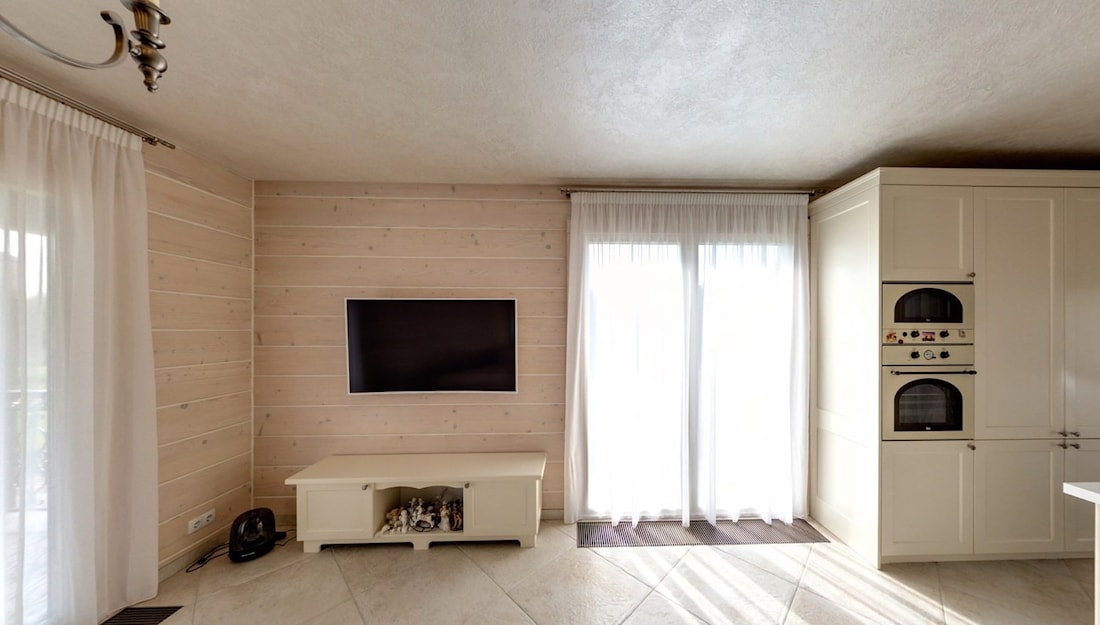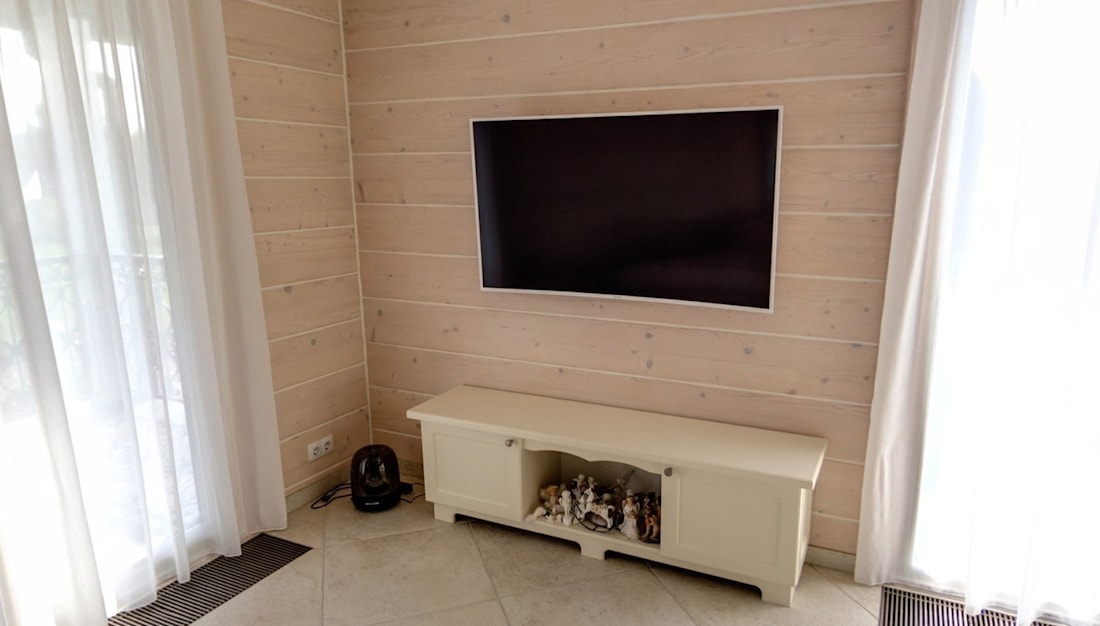 Trend-perfect dalle :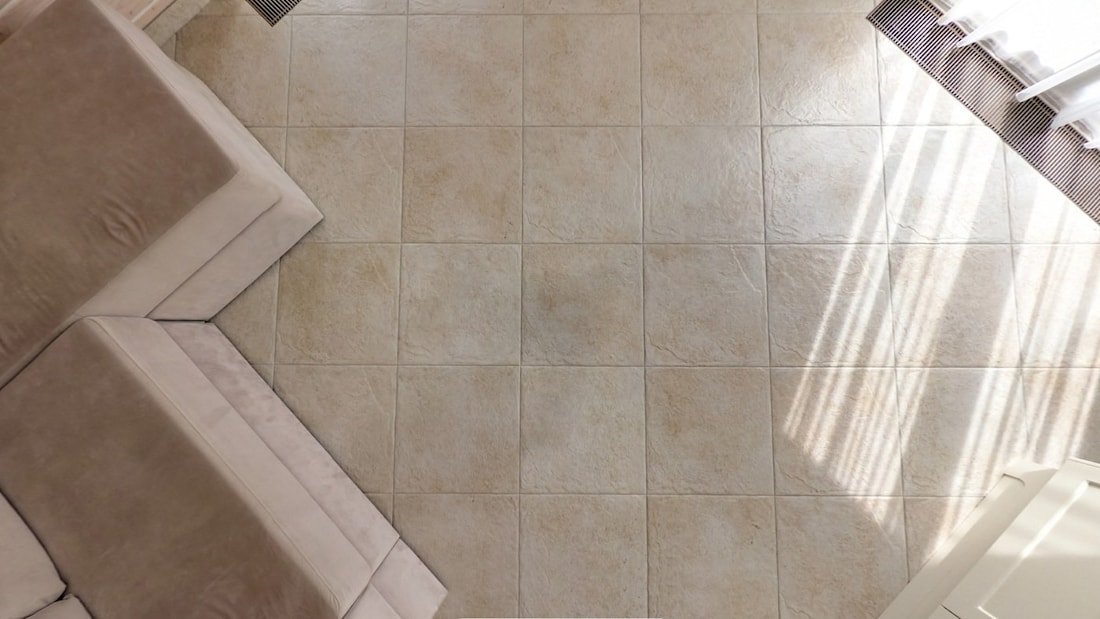 Also on the ground floor there is a bedroom with an area of ​​17 m
2
: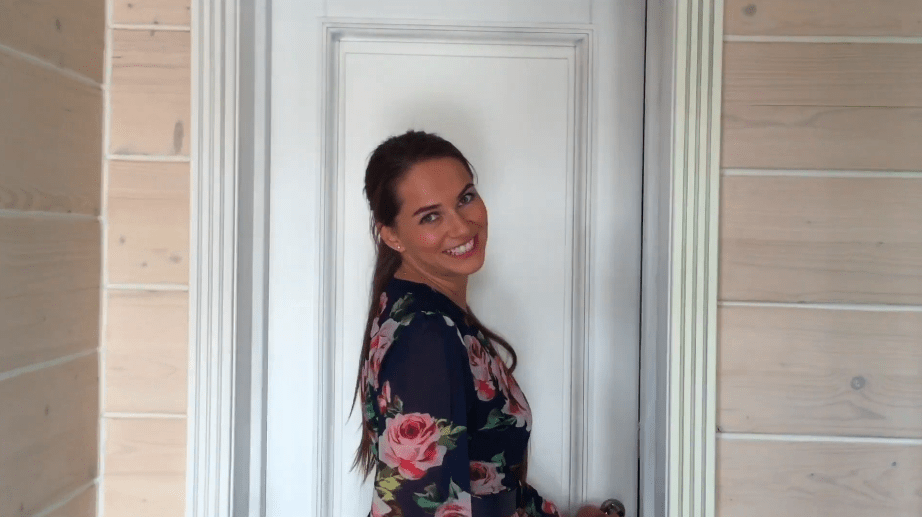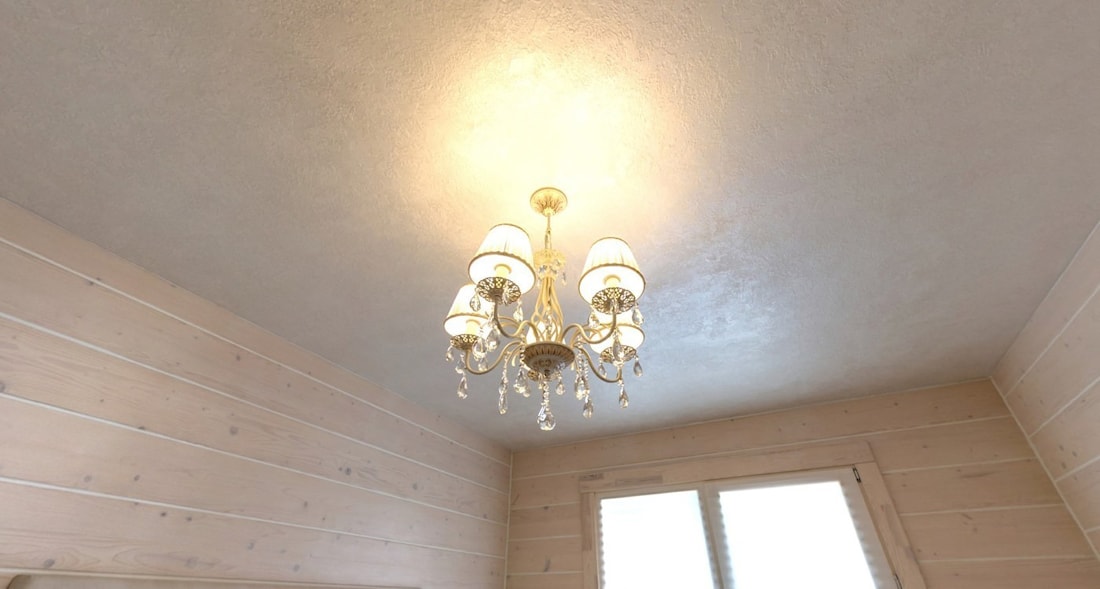 There is a dressing room (you will not see it in video-review) and a bathroom: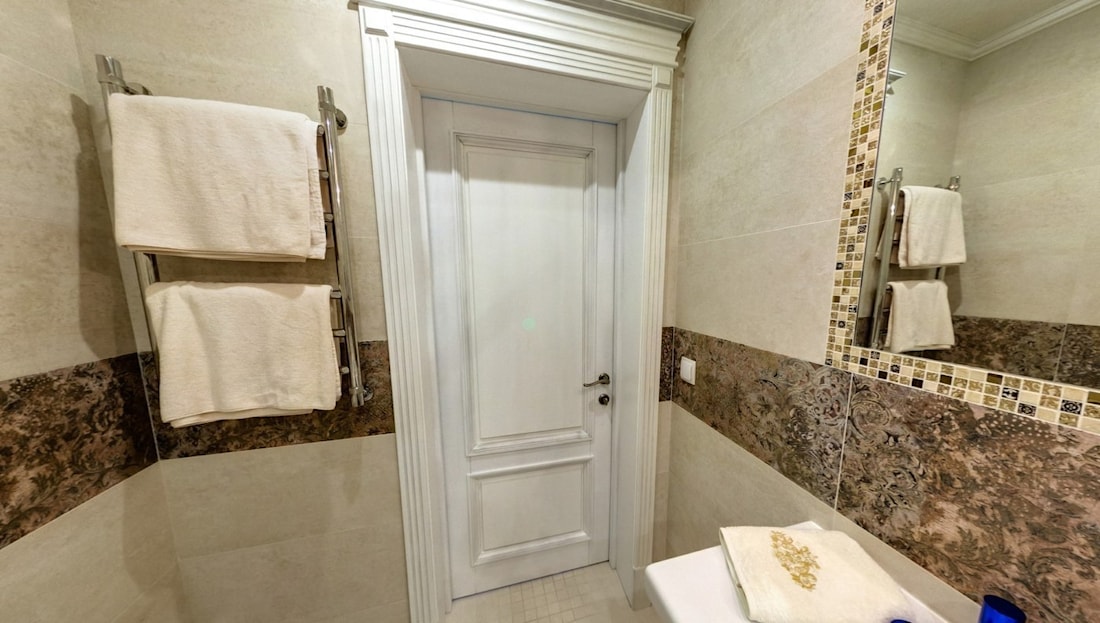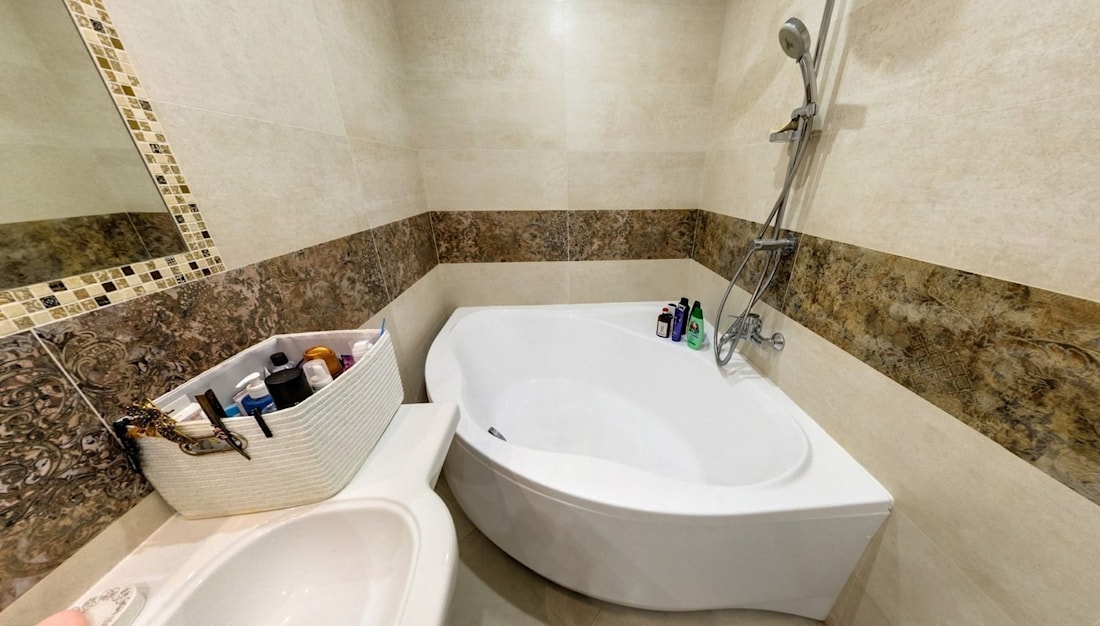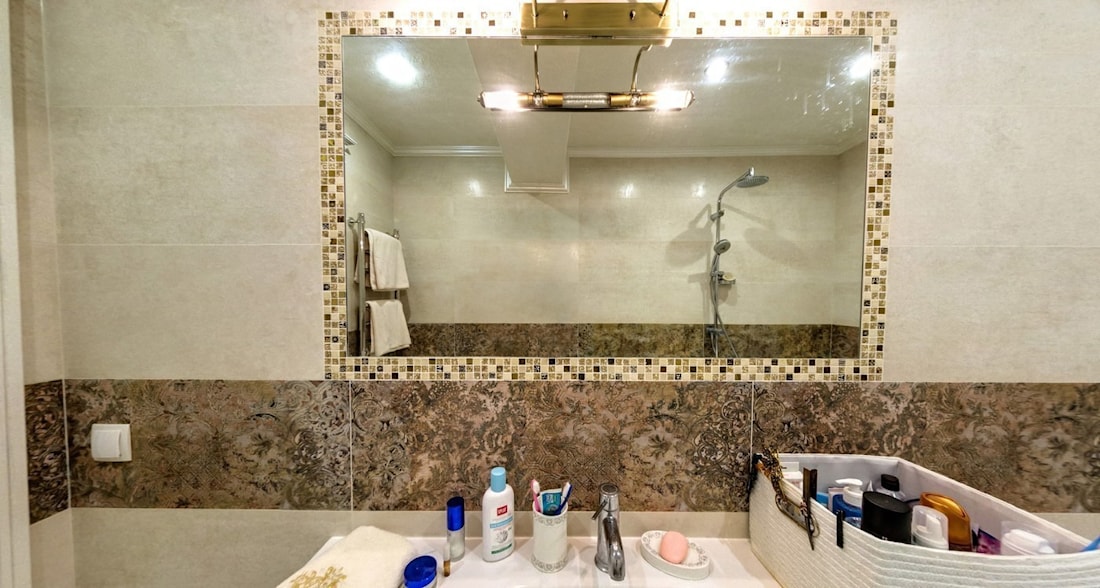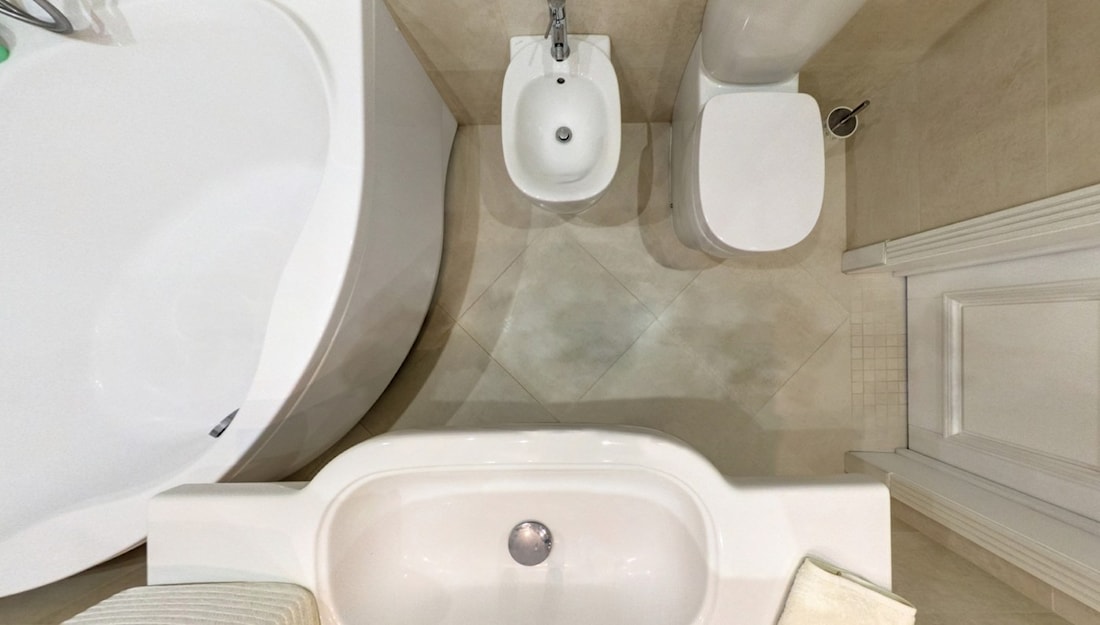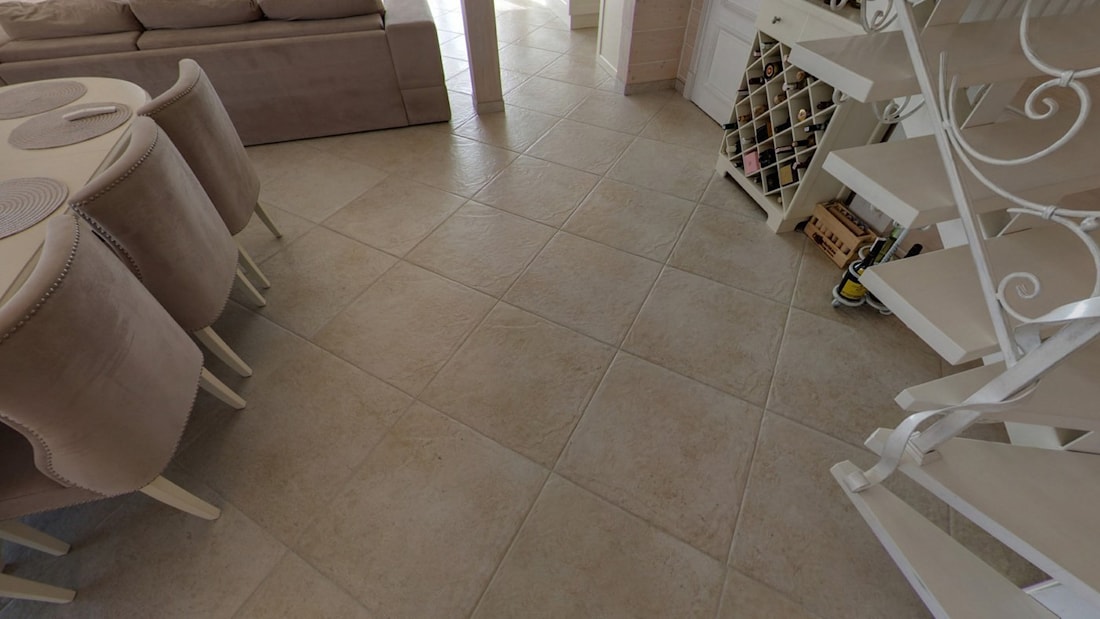 There is a gorgeous staircase in the entry hall (16m
2
) with forged elements and wooden stair steps: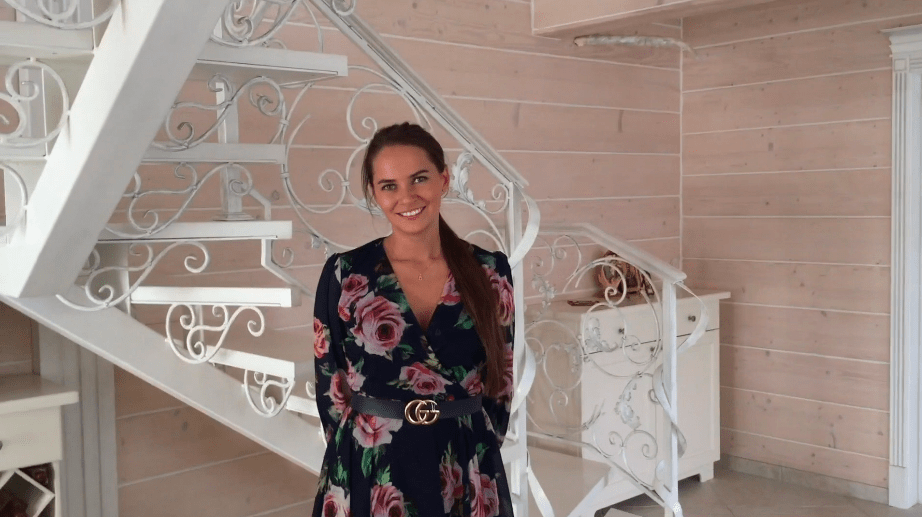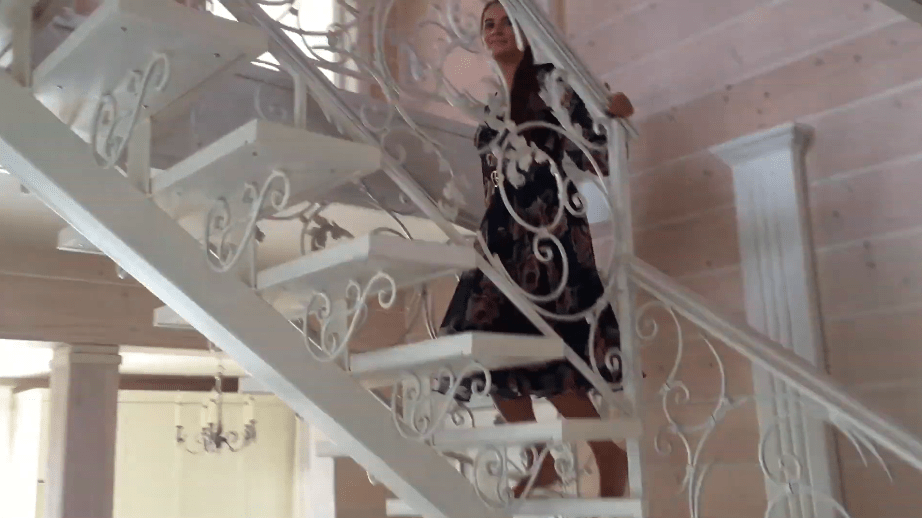 Entry to the first floor: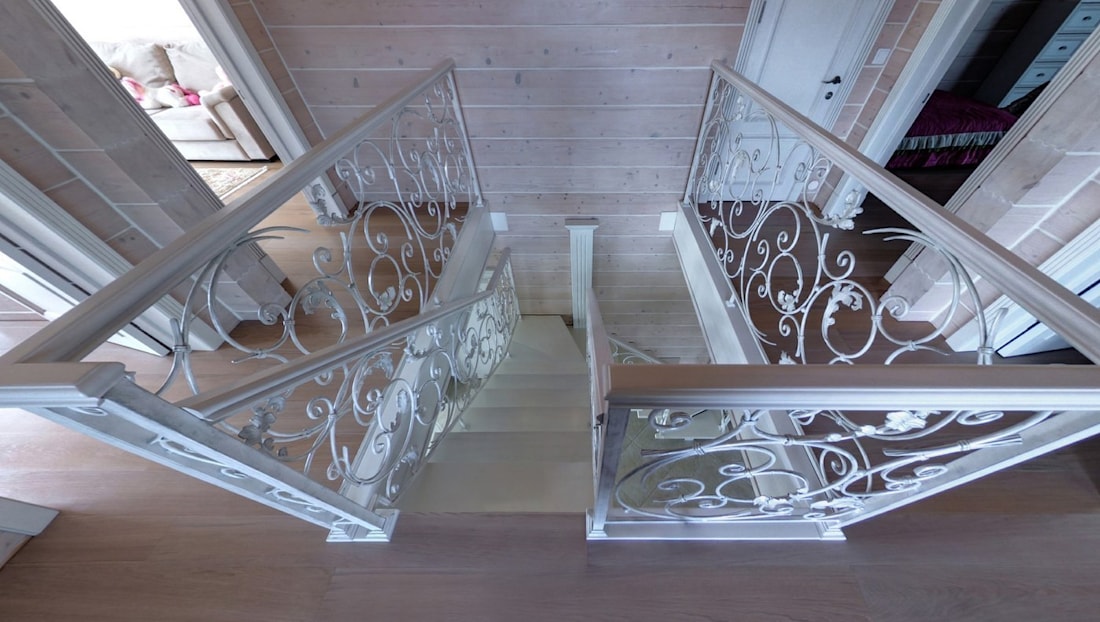 On the first floor there are 4 bedrooms of the same area - 15 sq.m., a bathroom- 8 sq.m: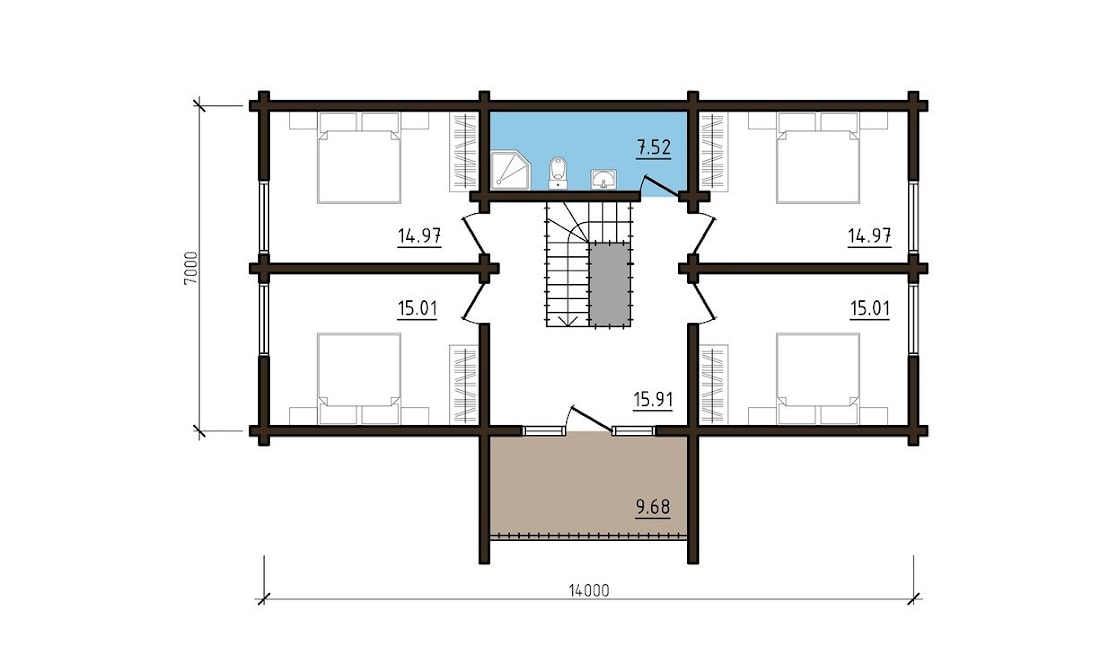 And a nice balcony. If the weather is good, you can go to the balcony and enjoy the fine view: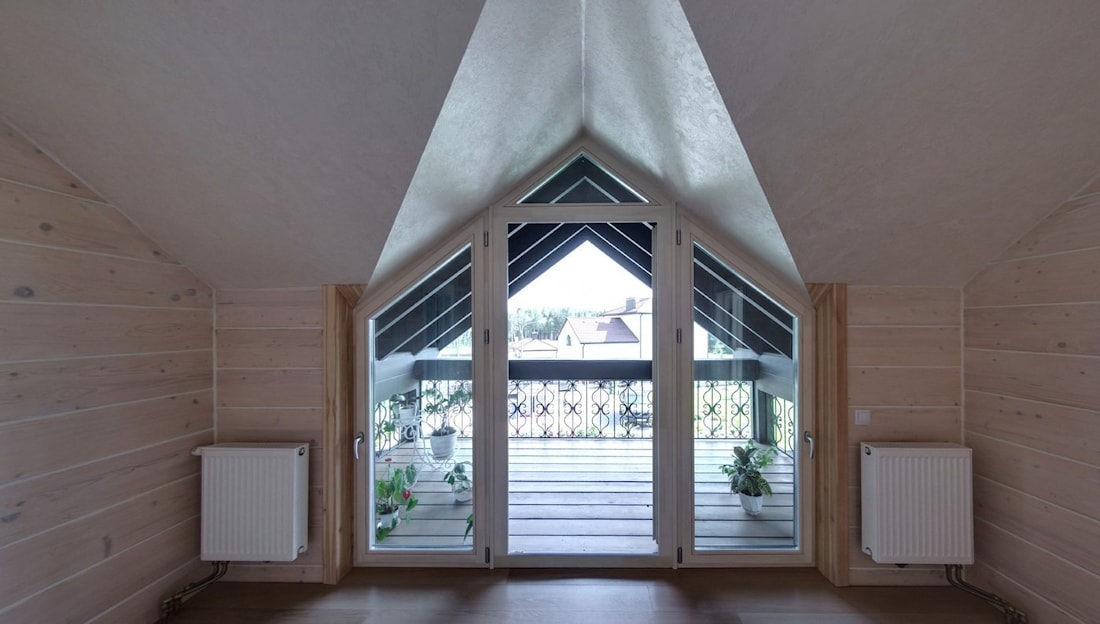 Convenient spaces with beautiful banister :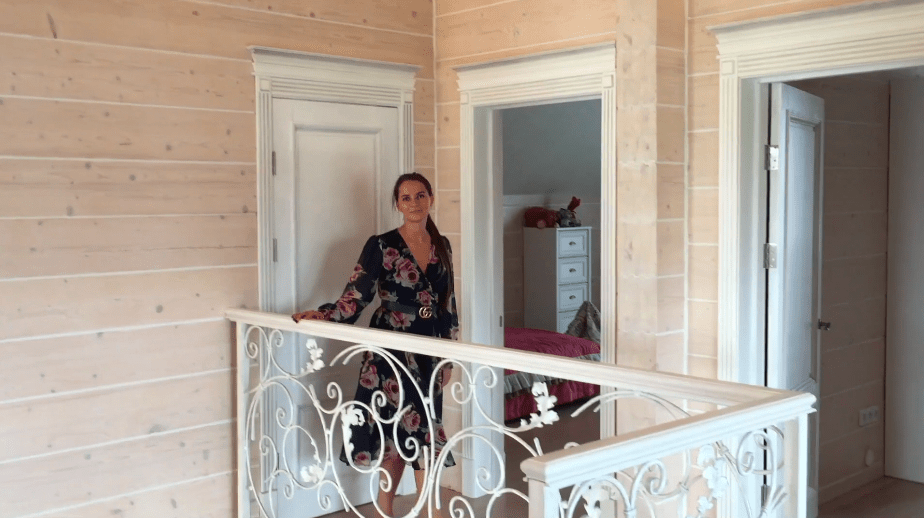 Creative lighting :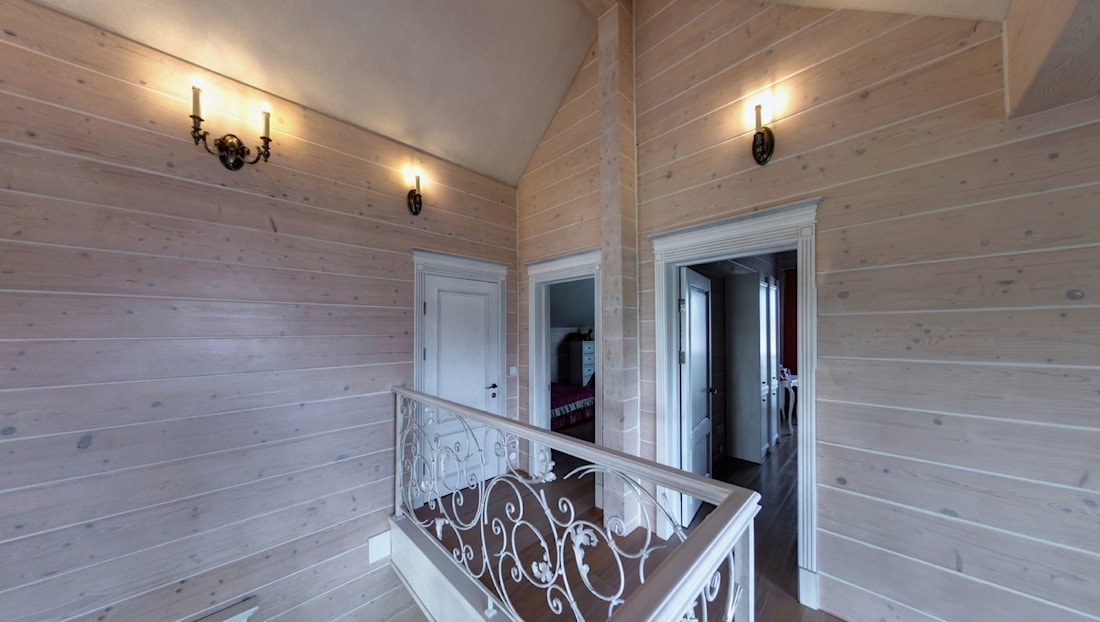 Comfortable bedroom, bedrooms for children and a gym: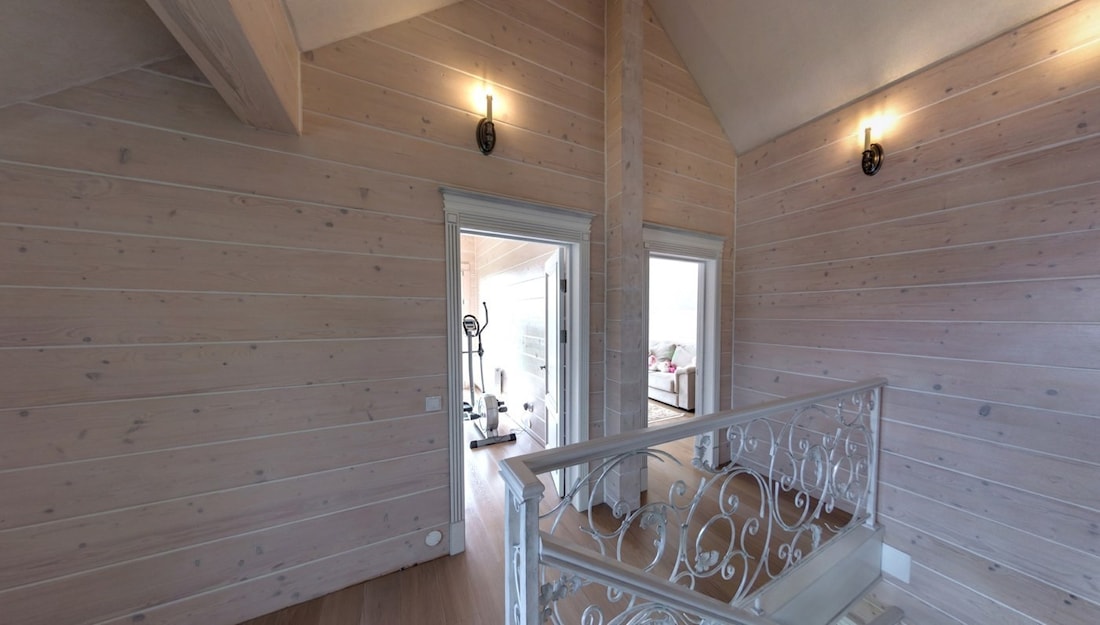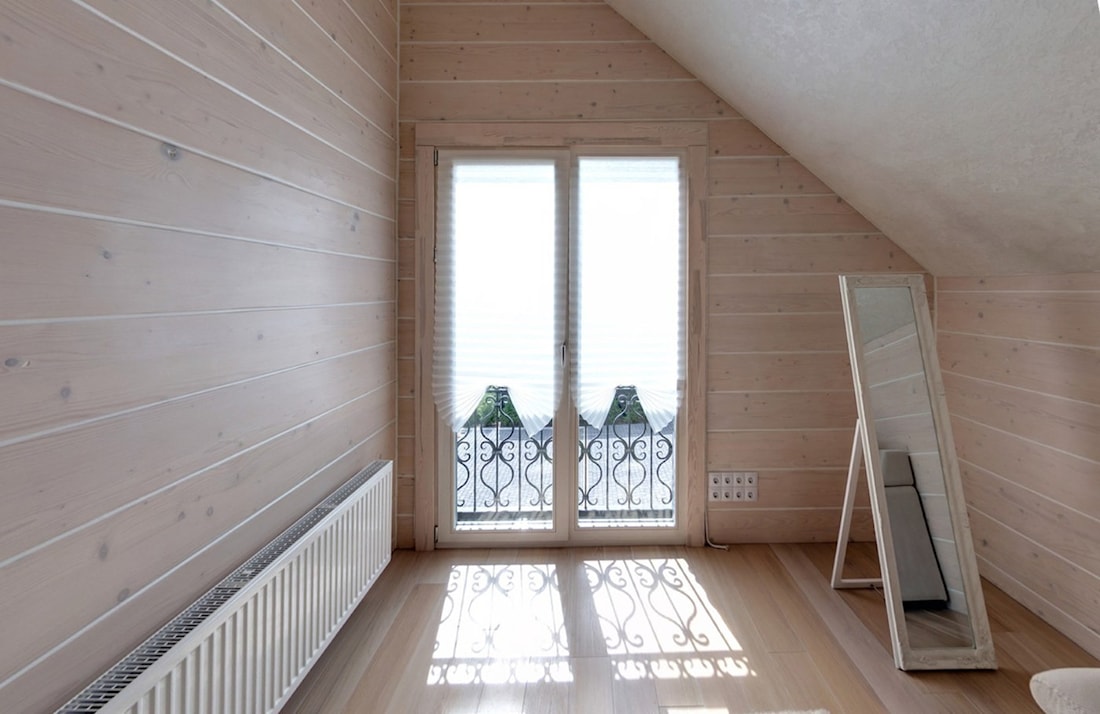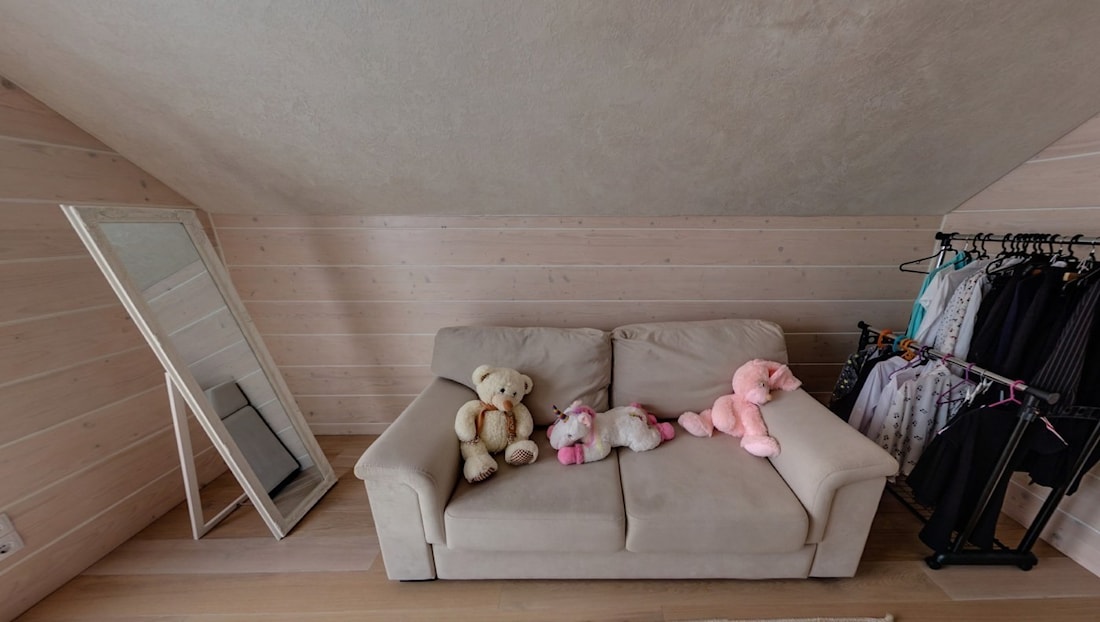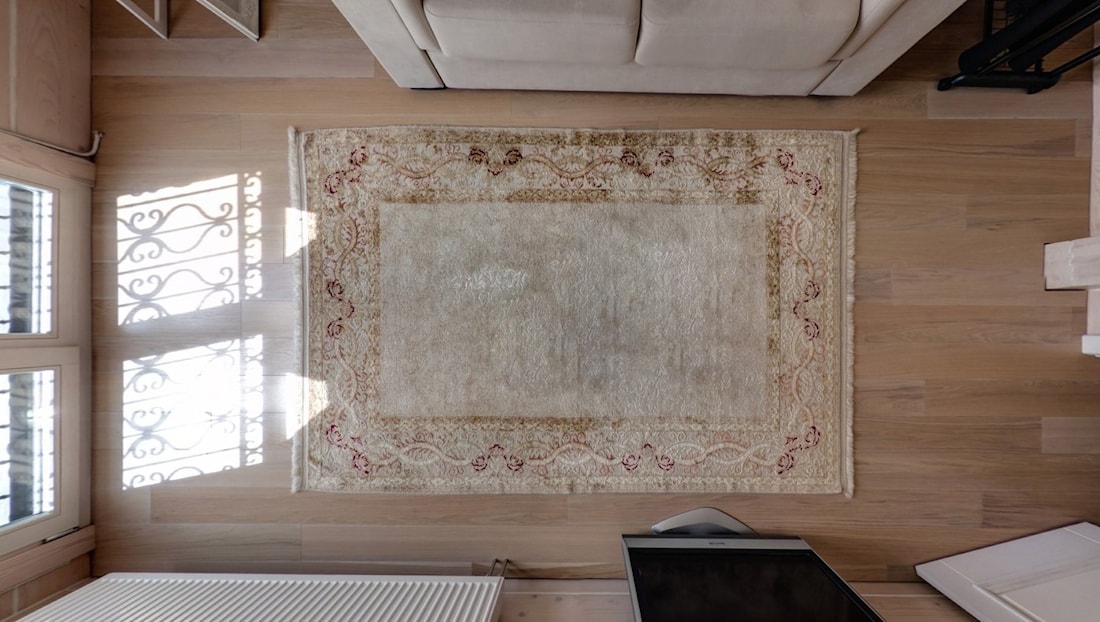 Ceilings in the house are in the same style: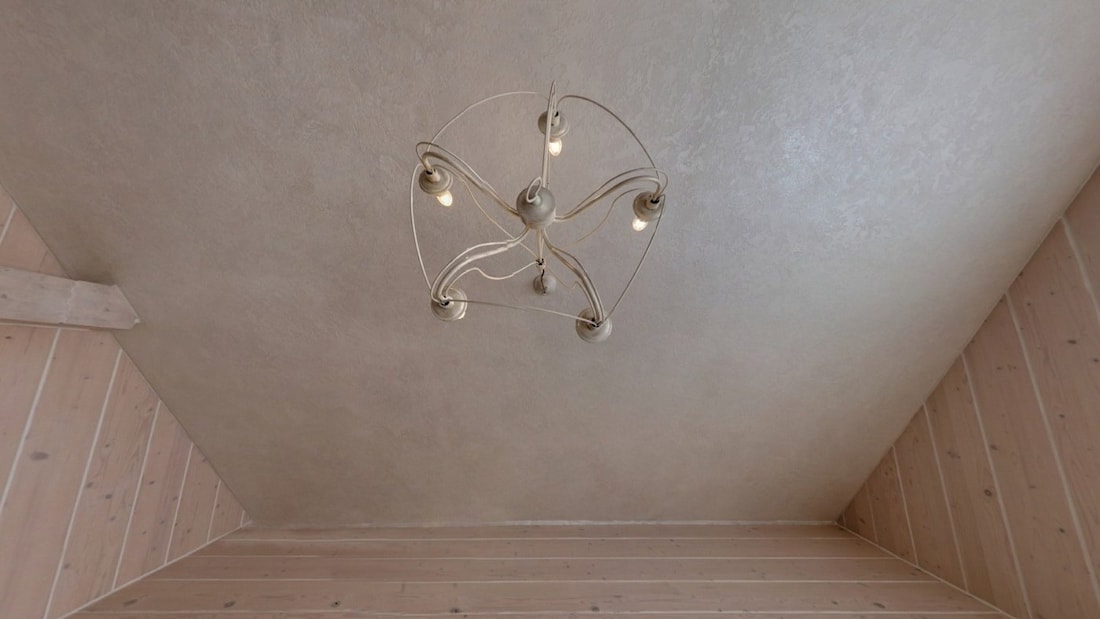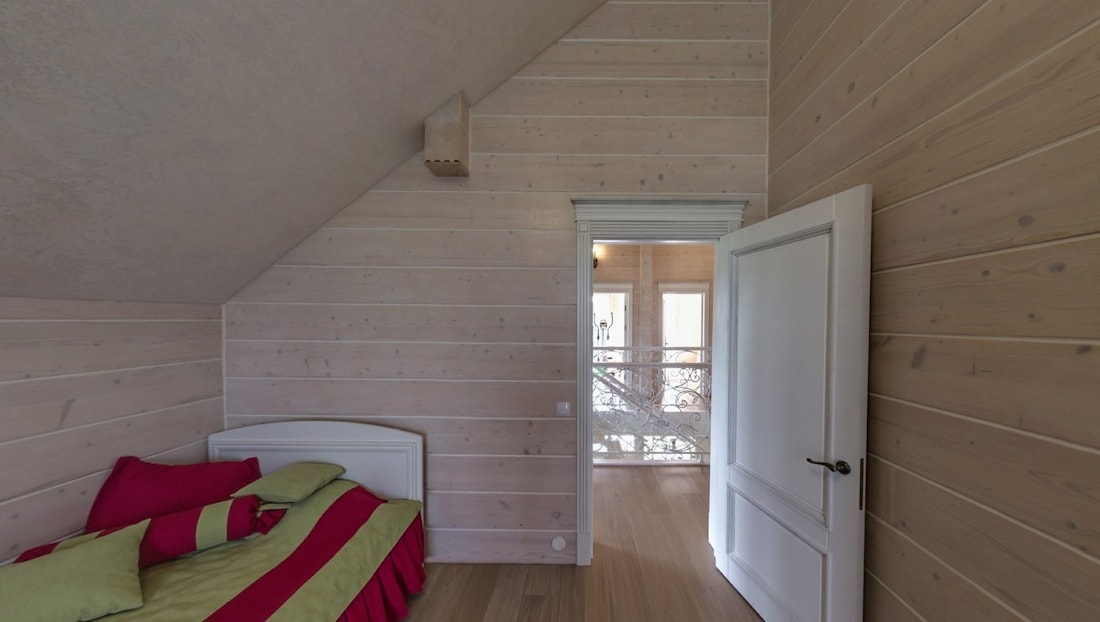 It is so comfortable to be in such house :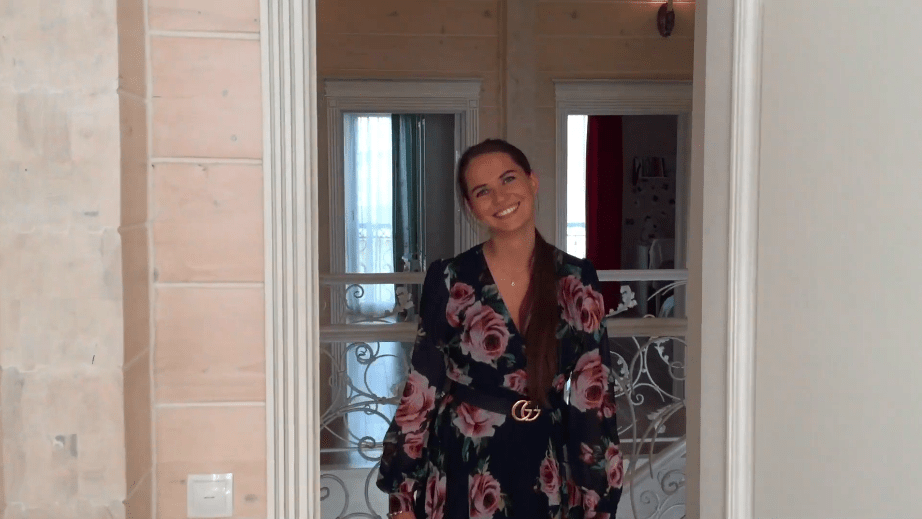 Children's room: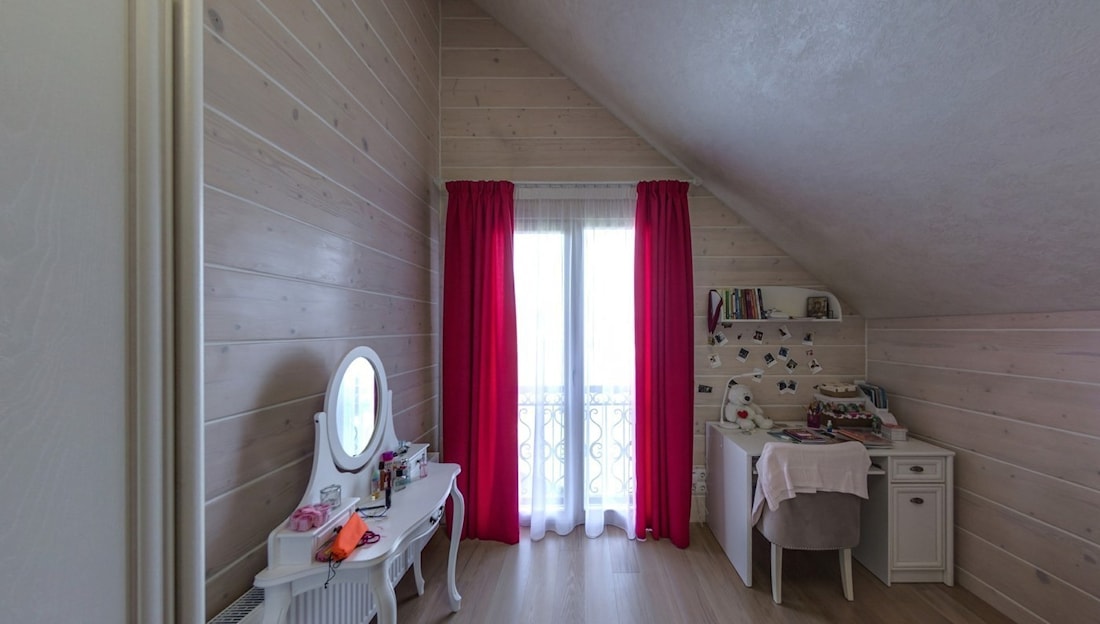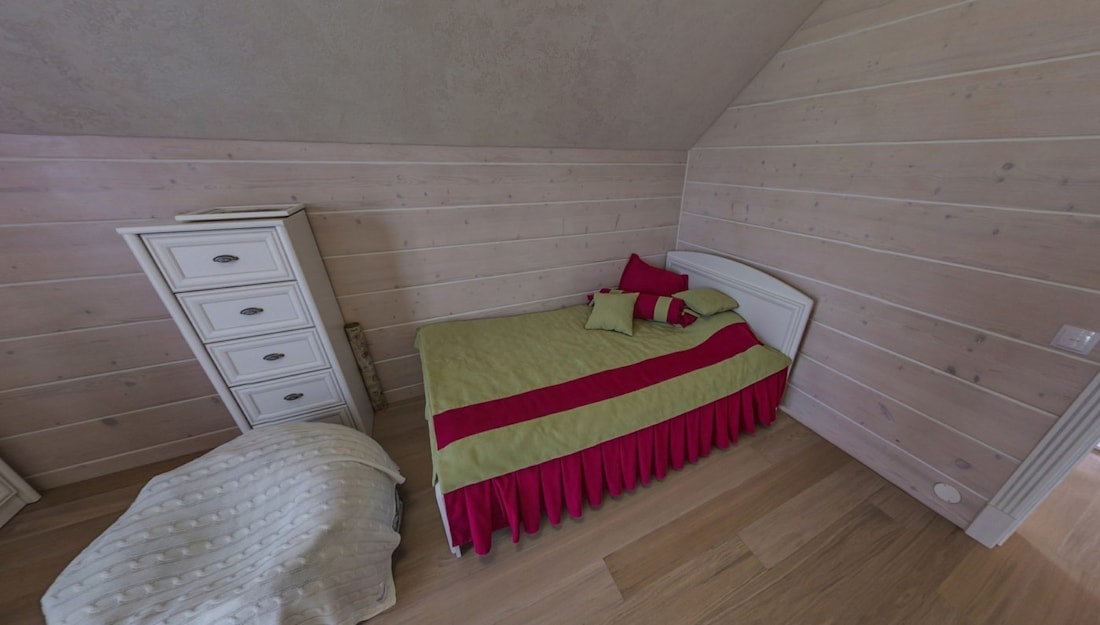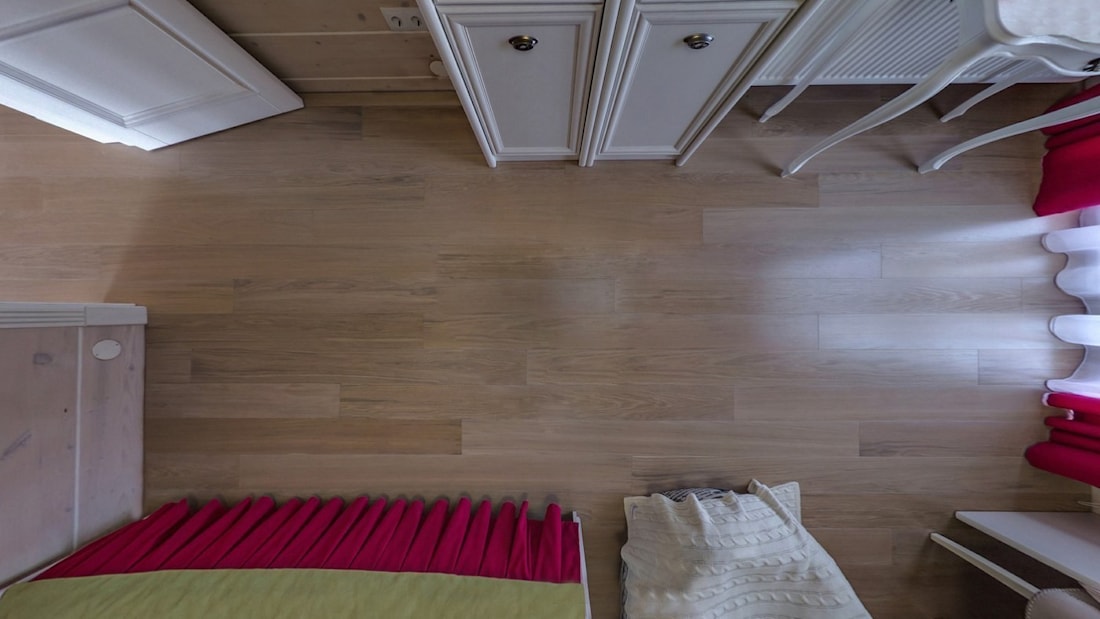 Other children's room: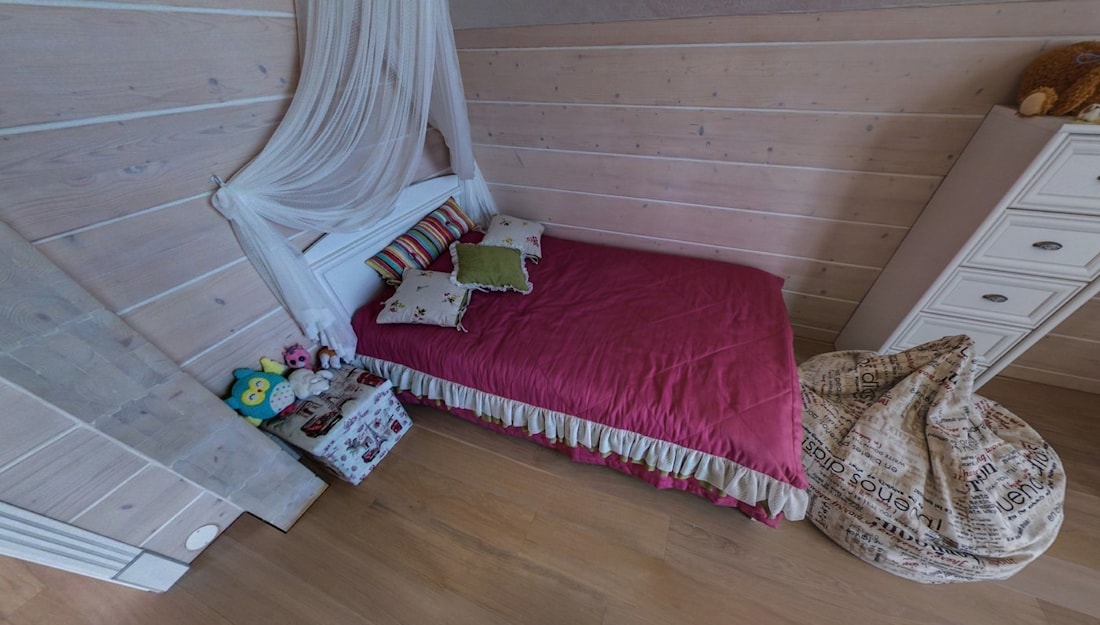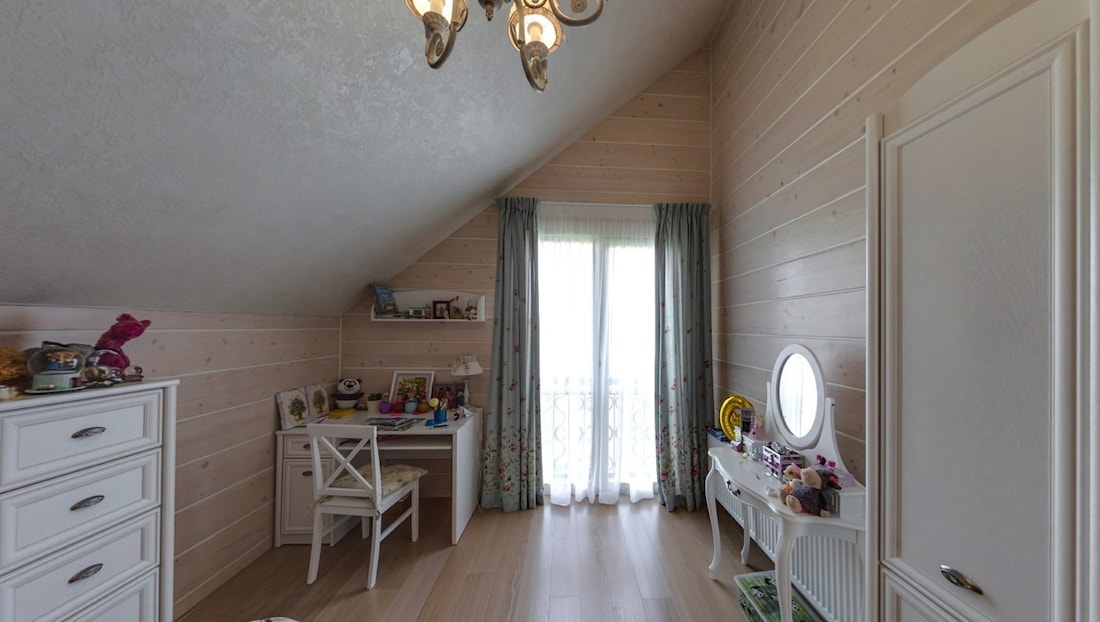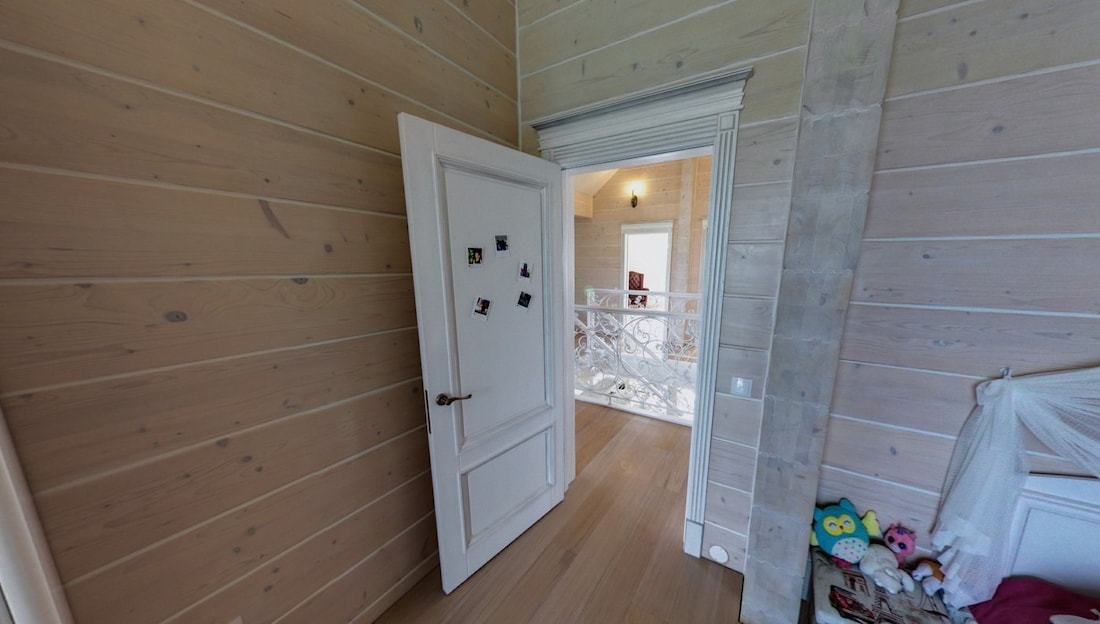 In the bathroom on the first floor there are two large attic windows. It is possible to set up an attic window if the roof angle is more then 25-degree: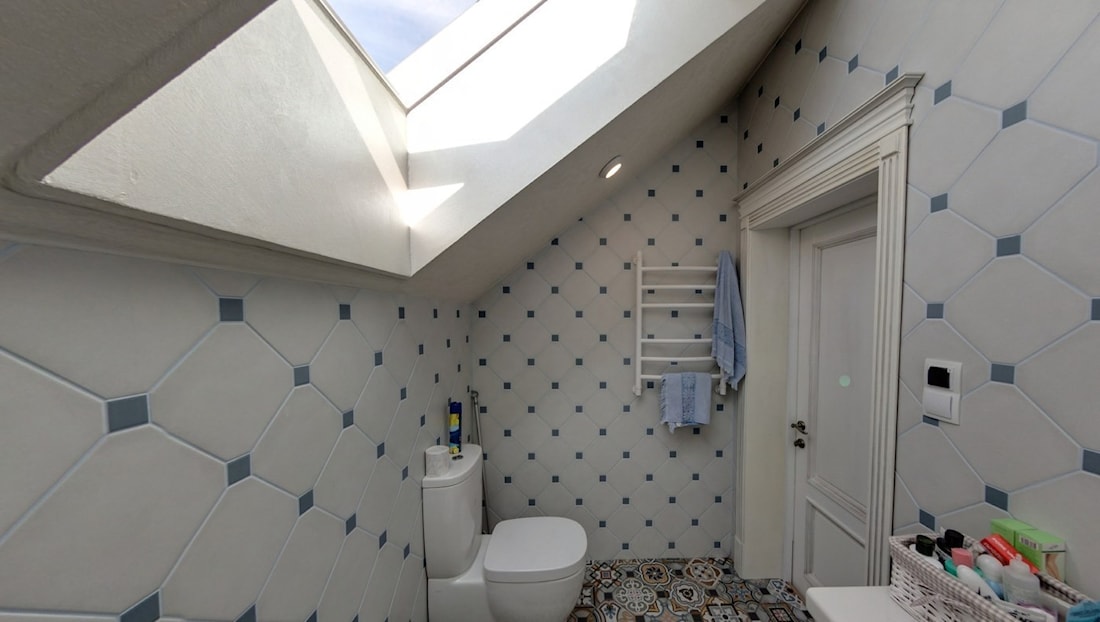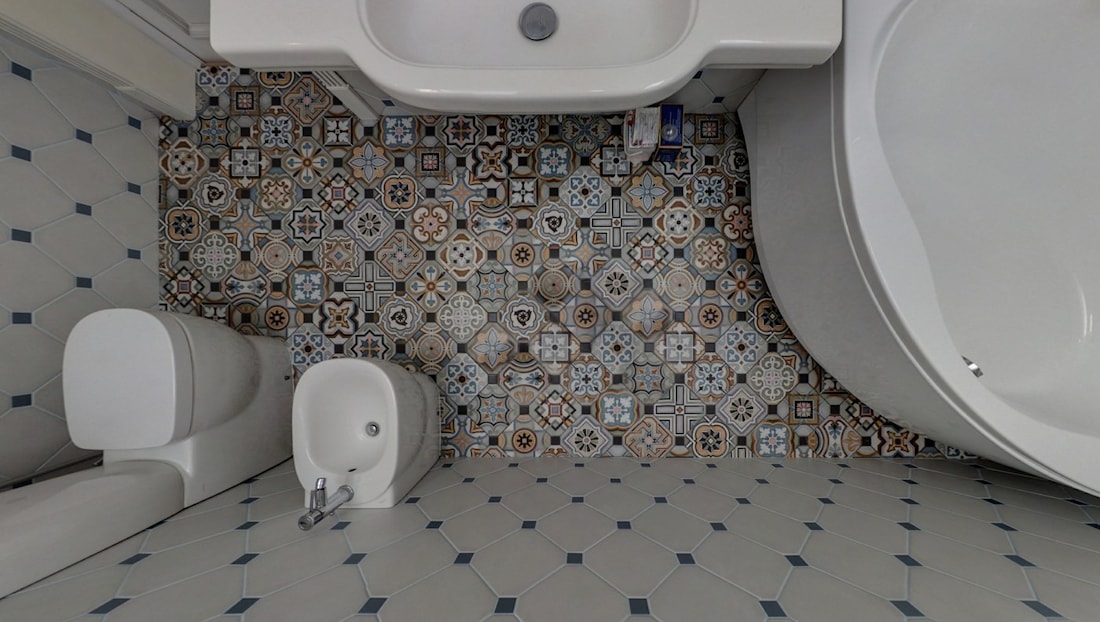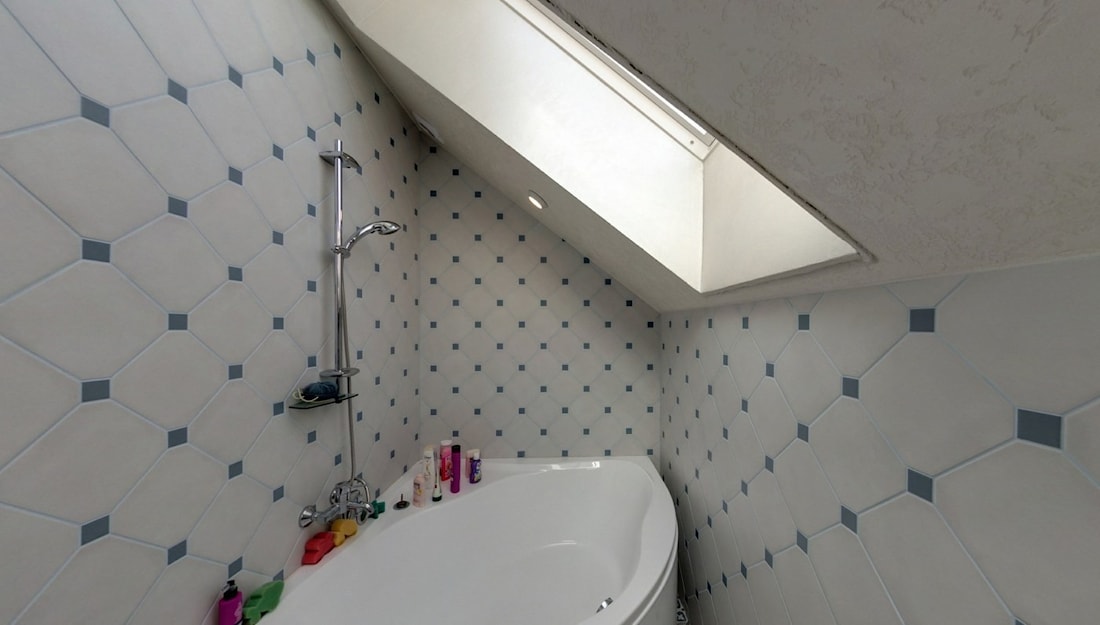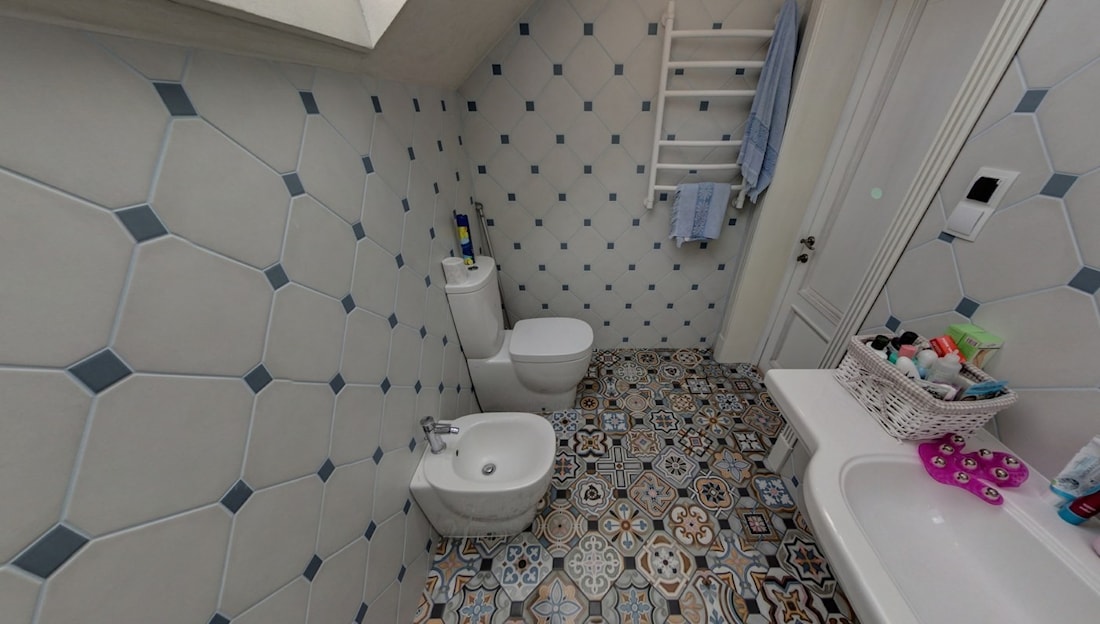 Side elevation: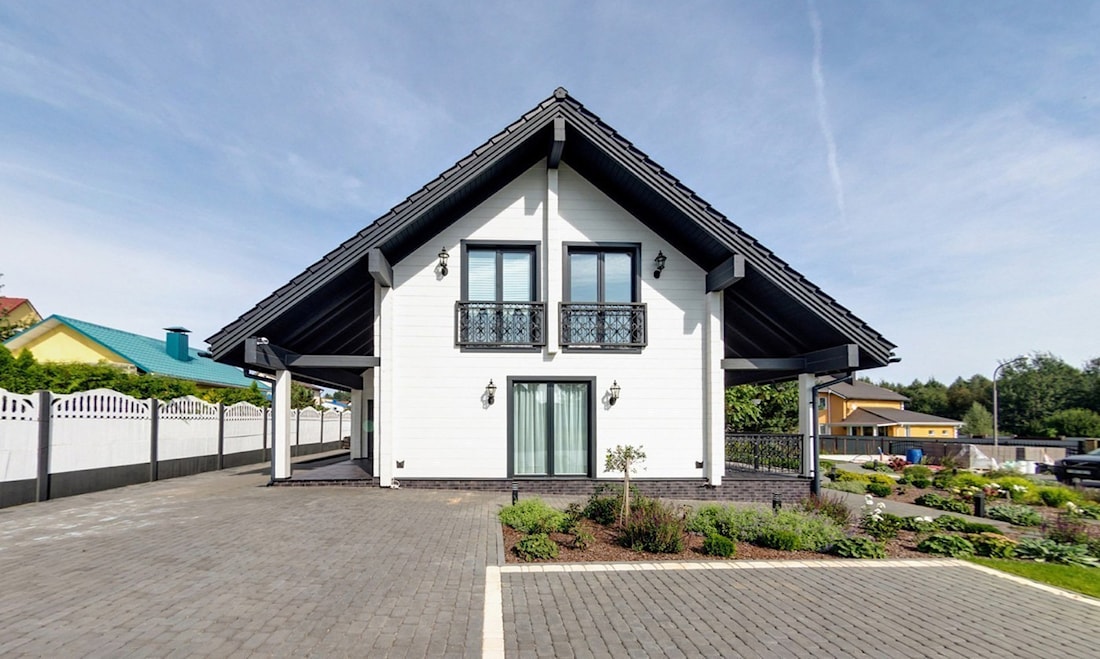 In addition to security signal system this nice animal defends the house: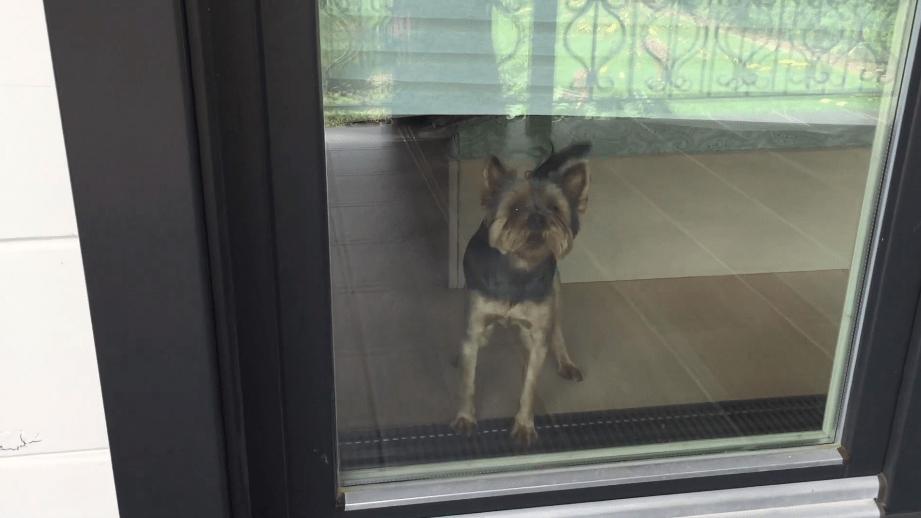 The house has a lot of service areas: a storage place, a heating room, a spacious dressing room. A gas boiler heats the house. There are two entries to the heating room from the tambour, and also from the street front: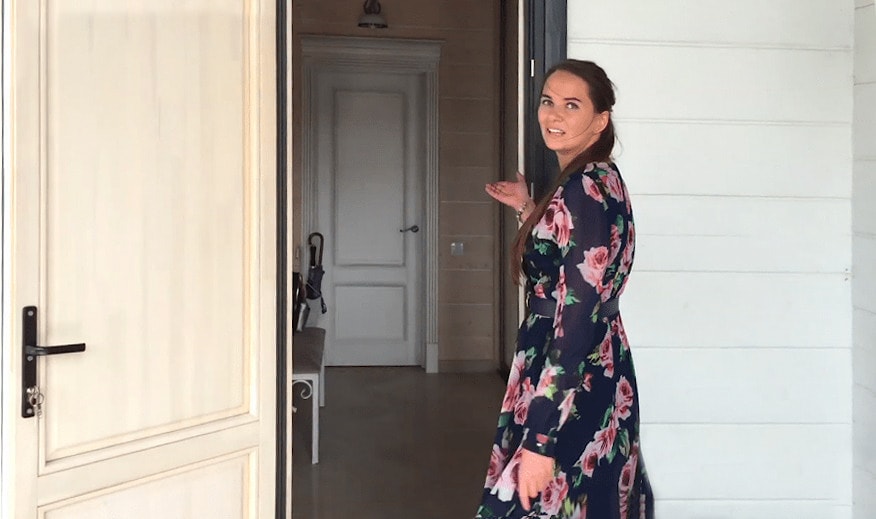 Entry to the heating room: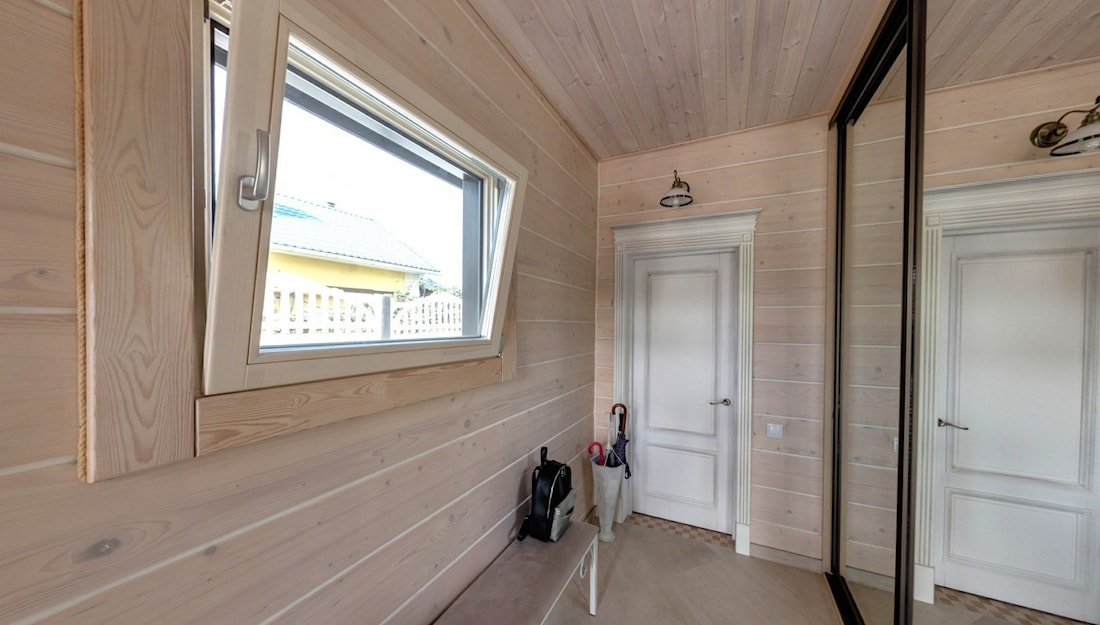 Anteroom: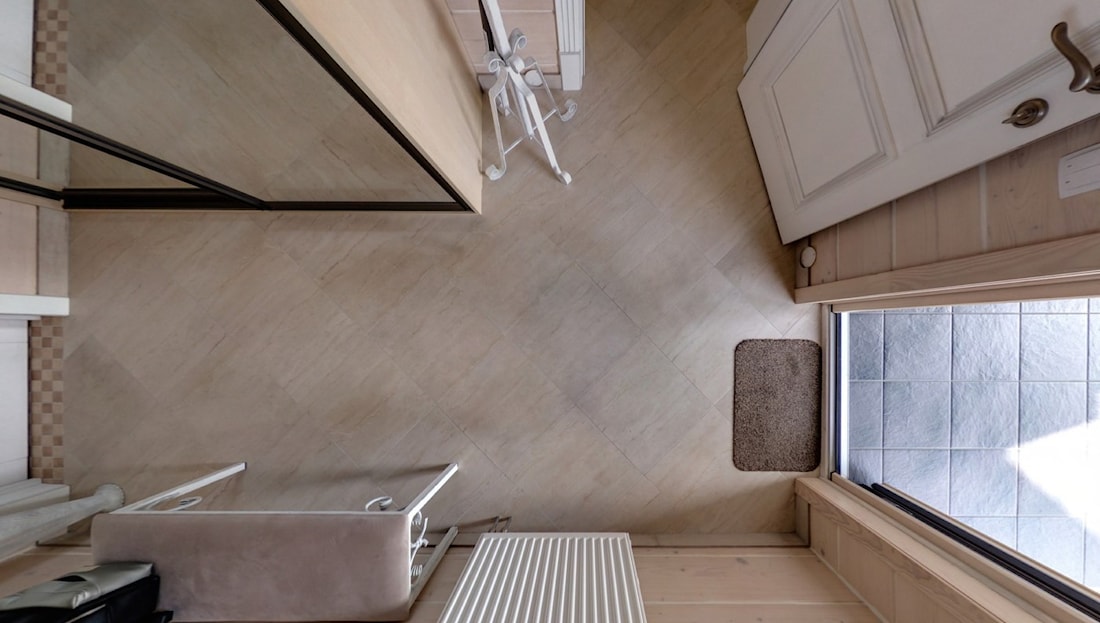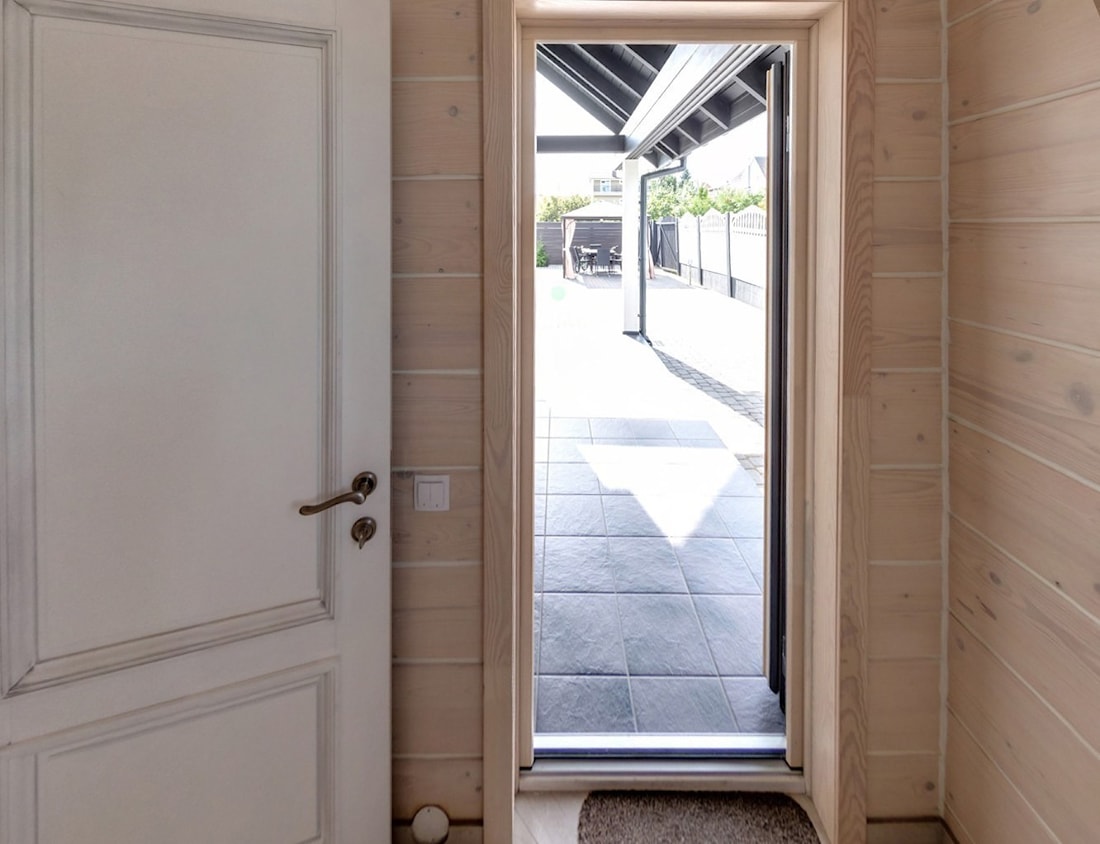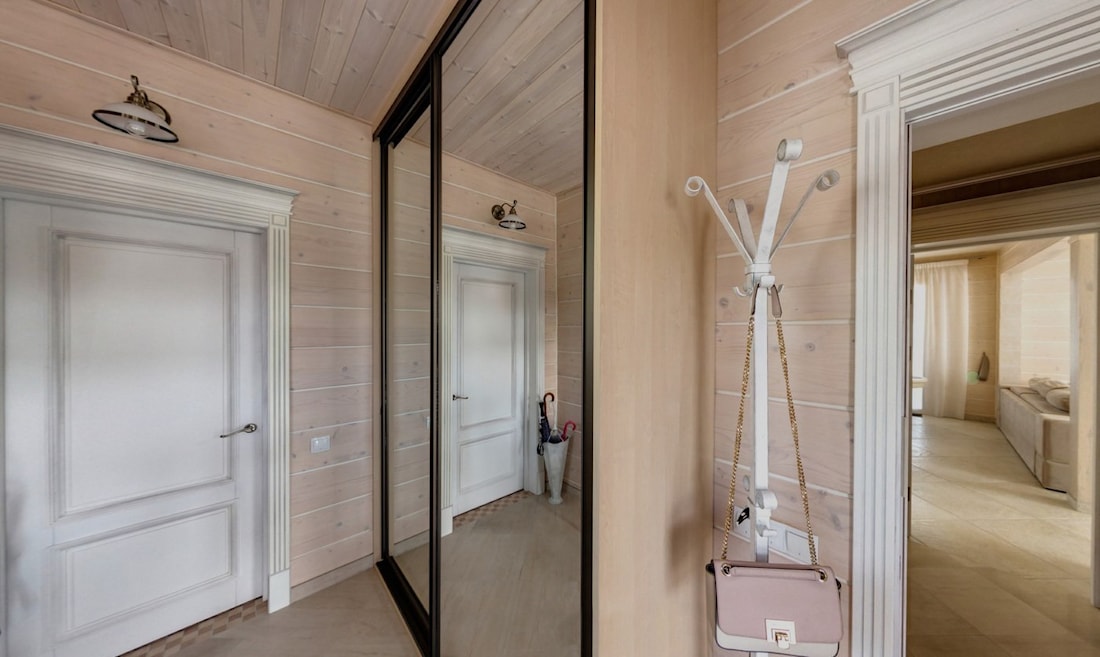 Company ArchiLine is always happy to get good recommendations due to the individual approach to each customer. We do our best to accommodate the customer's wishes while executing the project. Just like this house ):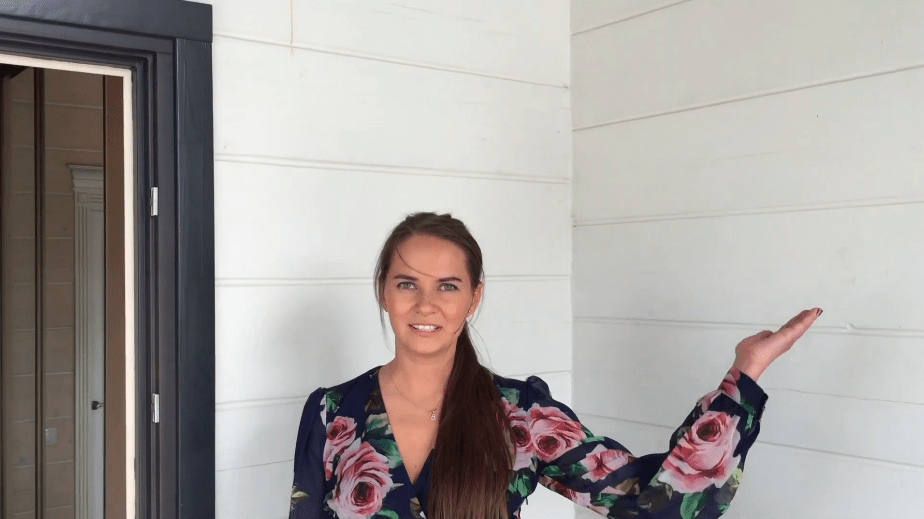 Out of the house you can see beautiful landscape and a cozy garden-house: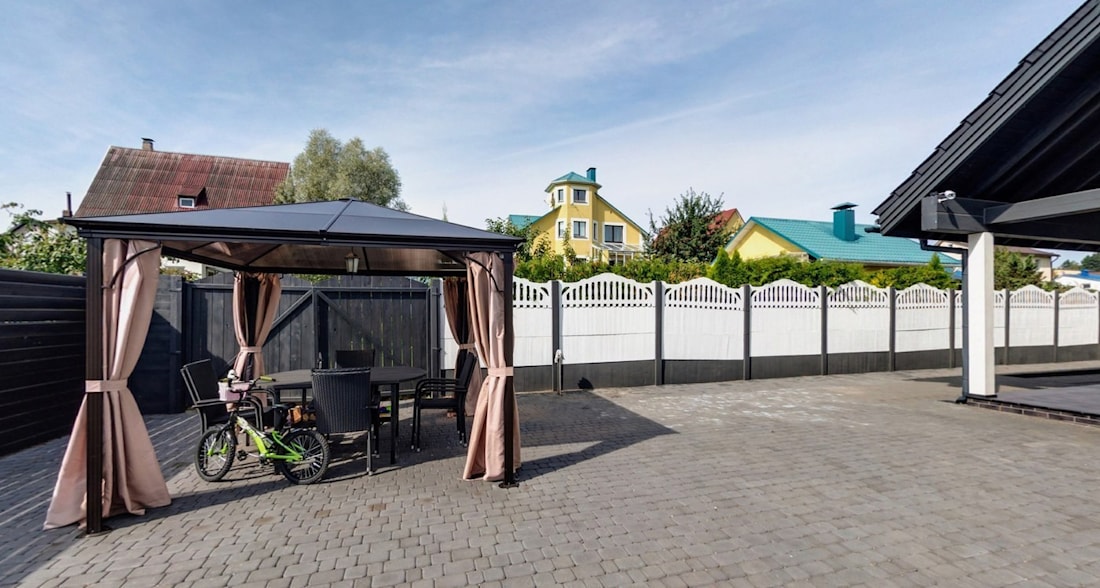 If you would like to have beautiful, ecologically acceptable wooden house – request please to the company
ArchiLine
!