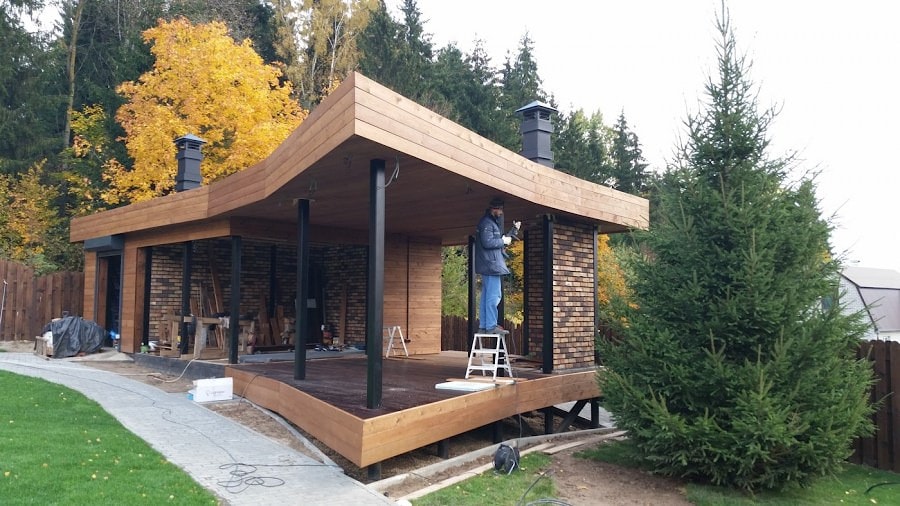 The impossible is possible in architecture? The company "Archiline" built for its Minsk client a copy of the summer gazebo with a flat roof "Impossible Possible", like Dima Bilan. The artist and singer, who has earned the recognition of millions, not so long ago acquired a country house and built a number of interesting and unusual gazebo in the style of a chalet. Our client brought her photo and asked to do the same. It turned out even better!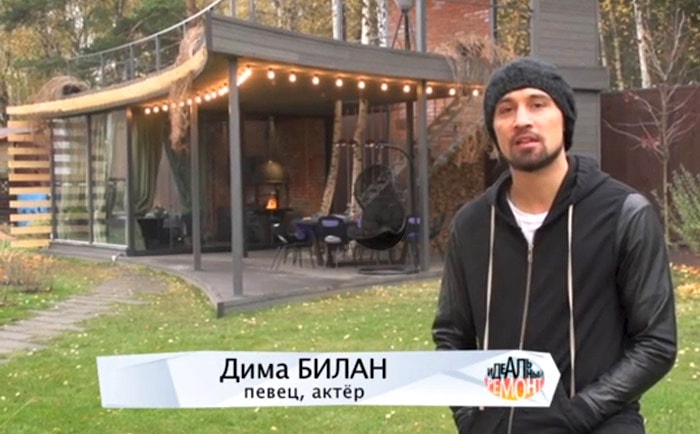 The result was a light, airy design. The main task is to raise the view over the fence and admire the scenery of a real forest adjacent to the site. The project came together with unusual and bold decisions, style and colors, soul and mood. The main task of the gazebo is architecture around nature. The gazebo is ideally suited to the style of the house and will not violate, but rather complement, the general concept.
In the gazebo of the living room with a flat roof - an interesting and comfortable interior. Trees located on the site are preserved, the main direction of the project is to follow nature.
The main decoration of the new gazebo is a large table, in the recreation area a hammock and many seats, in the interior it will be convenient to gather a lot of friends and relax yourself. Trees are thematically beaten, unusual stone paths and unique lighting from below.
The functional feature of the living room gazebo is the area reserved for the grill, the grill design itself is convenient and practical. On the site itself there are many plants, in addition to trees, bushes and flower beds at the entrance. The main advantage of the project is the fulfillment of our client's dream, which will allow him to relax and enjoy the beautiful forest, like Dima Bilan)