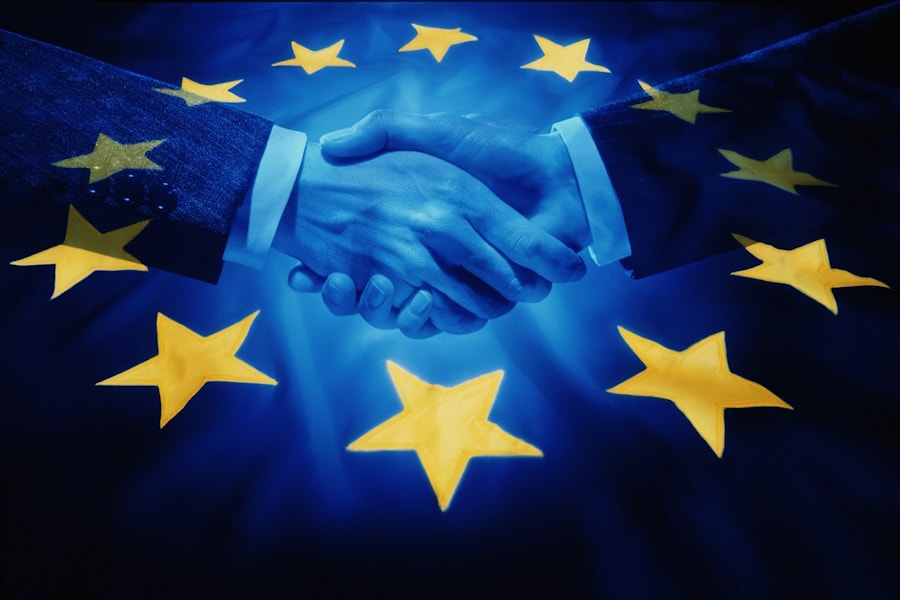 The letters "CE" are the abbreviation of French phrase "Conformité Européene" which literally means "European Conformity".
CE Marking on a product is a manufacturer's declaration that the product complies with the essential requirements of the relevant European health, safety and environmental protection legislation, in practice by many of the so-called Product Directives.
Often the CE marking is described as a trade passport or a symbol of free marketability in the European Economic Area - 28 member states of the EU plus EFTA countries Iceland, Norway, Liechtenstein plus Switzerland and Turkey.
What is
ETA
?
In 2014 ArchiLine Ltd. became the first company among the countries of CIS to receive
European Technical Assessment ETA 14/0367
. This document is developed and adopted by European Organisation for Technical Assessment based in Brussels (Belgium).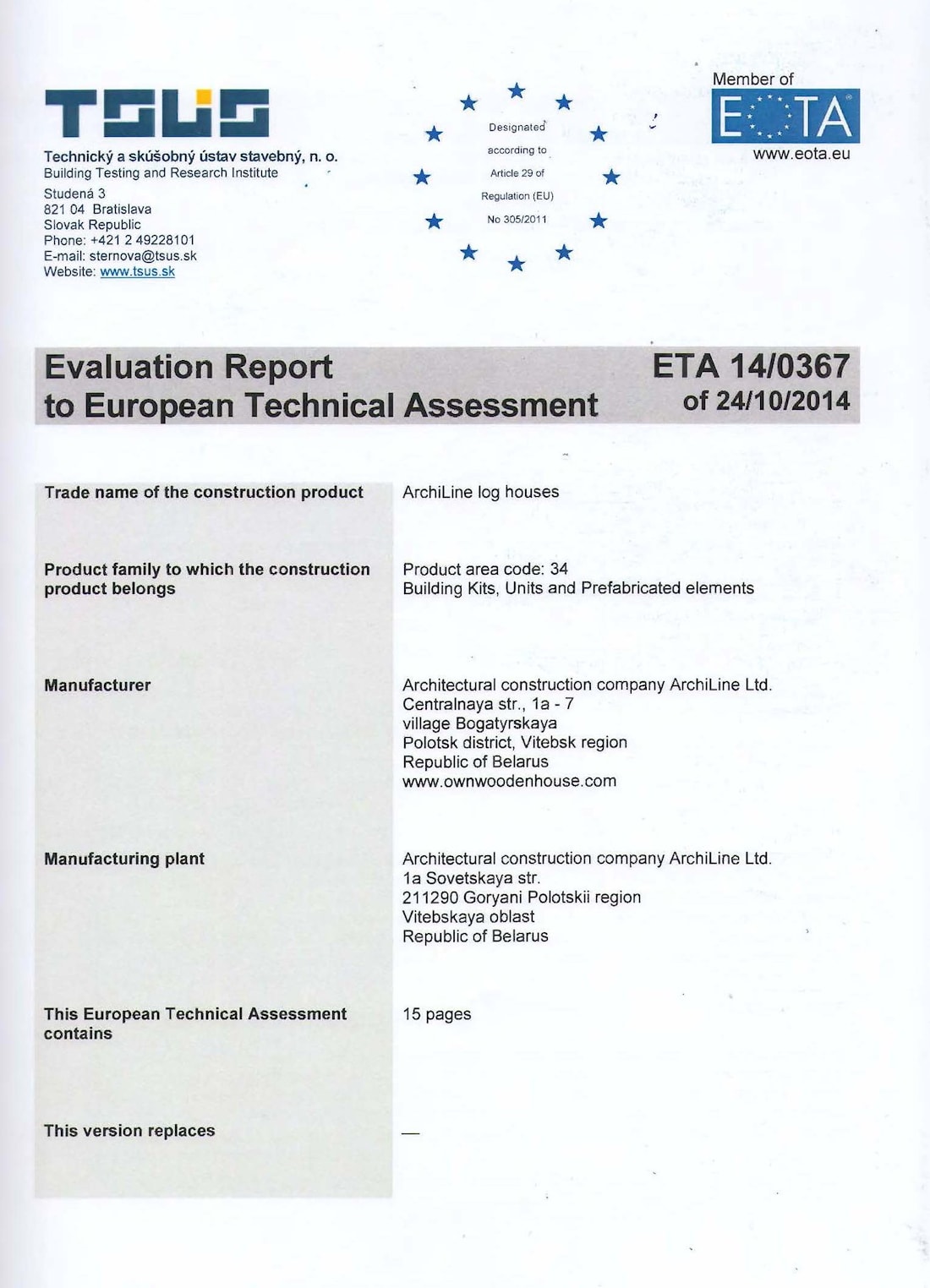 The
European Technical Assessment
(ETA) is a
document providing information about the performance of a construction product, to be declared in relation to its essential characteristics
. It is developed by the
European Organisation for Technical Assessment
(EOTA) for cases where a product is not fully covered by harmonized European standards. The document contains:
· a general description of the construction product;
· the list of essential characteristics agreed between the manufacturer and EOTA;
· the methods and criteria for assessing the performance of the product in relation to these essential characteristics;
· principles for factory production control to be applied.
The ETA provides a way for the manufacturer to CE-mark a product.
Wooden houses by the company Archiline Wooden Houses built in Europe: