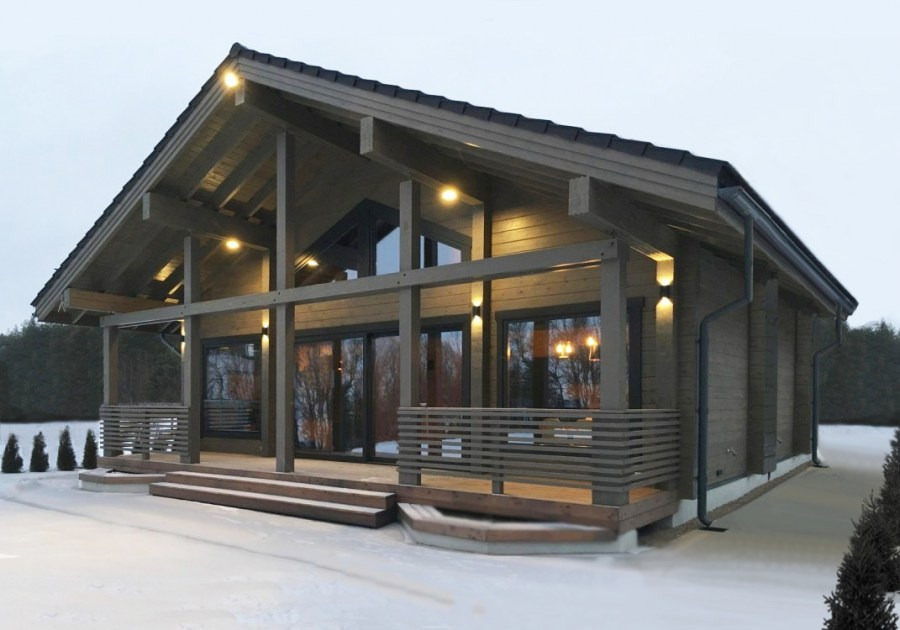 A compact modern house made of laminated glued timber can be easily inscribed in any spatial conditions, including, if necessary, as close as possible to the site boundary. The presented cottage is well suited both for country rest, and for permanent residence. Functionality and practicality are combined in it with author's design.
The house, in which it is pleasant to live and relax, combines the advantages of the urban level of comfort and the tranquil rhythm of suburban life. The project is particularly interesting in that it assumes the existence of a variety of recreation zones.
The architecture of the house is simple and brief. Two open terraces of non-standard shapes make the construction expressive and harmonious. For the decoration of the facades, a gamma of gray shades is chosen that is not ordinary for wooden houses. It emphasizes the severity and solidity of the structure, graphic dark platbands do not allow the facades to "dissolve" in the landscape.
The internal layout is very convenient for living and recreation. At the entrance a hall with a practical staircase is organized, which goes into a single space of the living room, dining room and kitchen. All of them are divided only conditionally. In addition to the public zone on the first floor, there are three bedrooms, a bathroom and a sauna, with its associated facilities.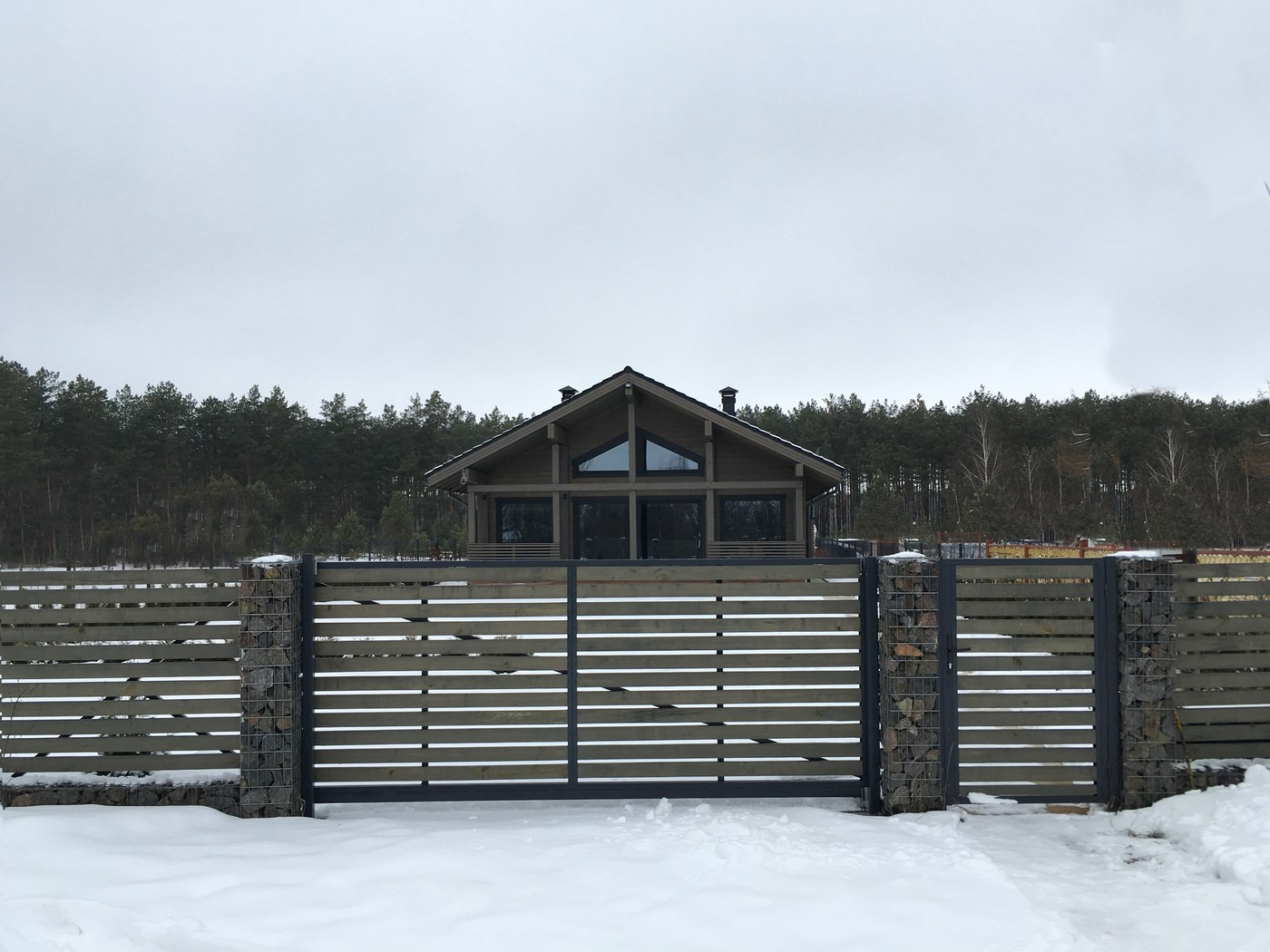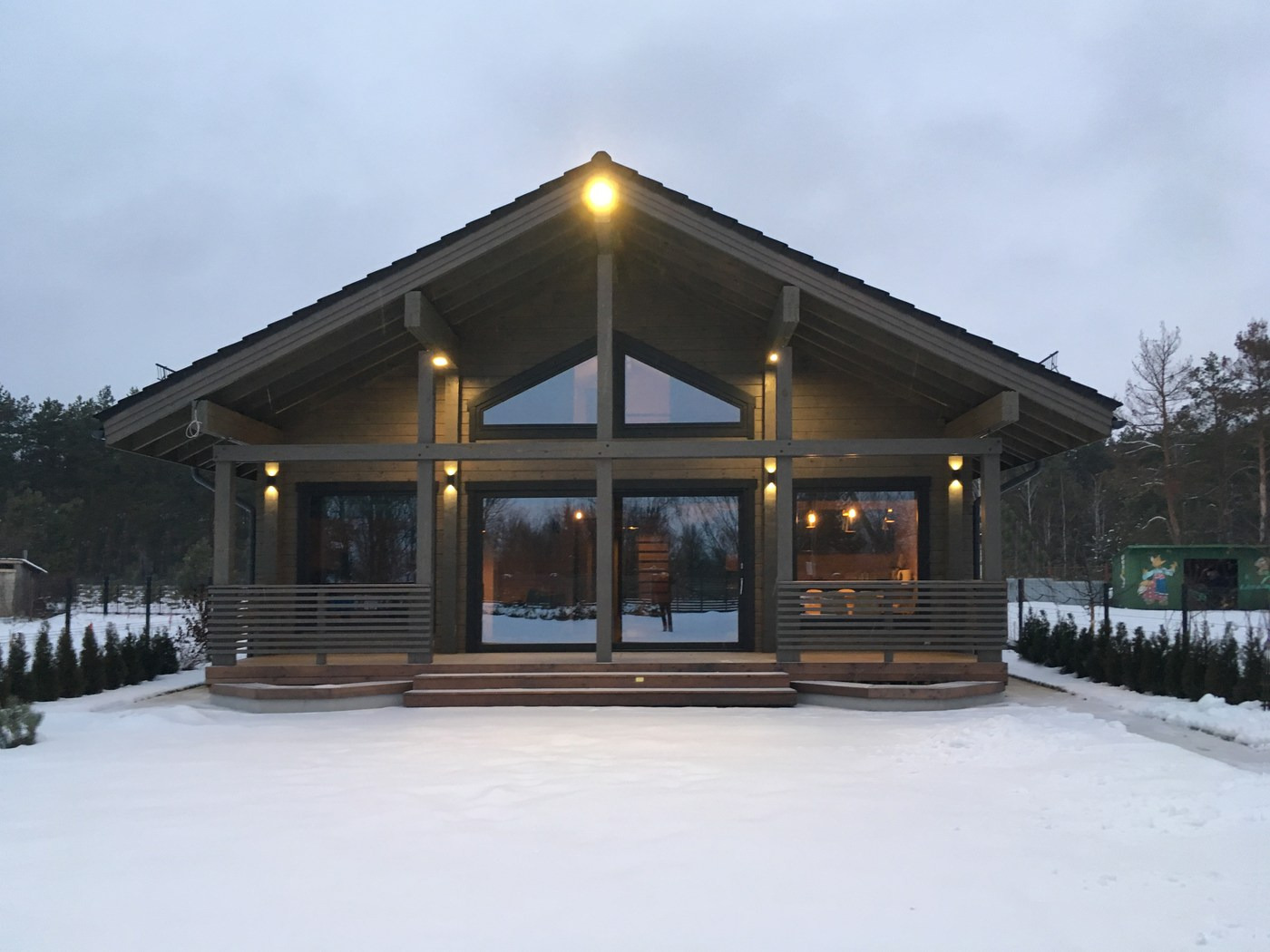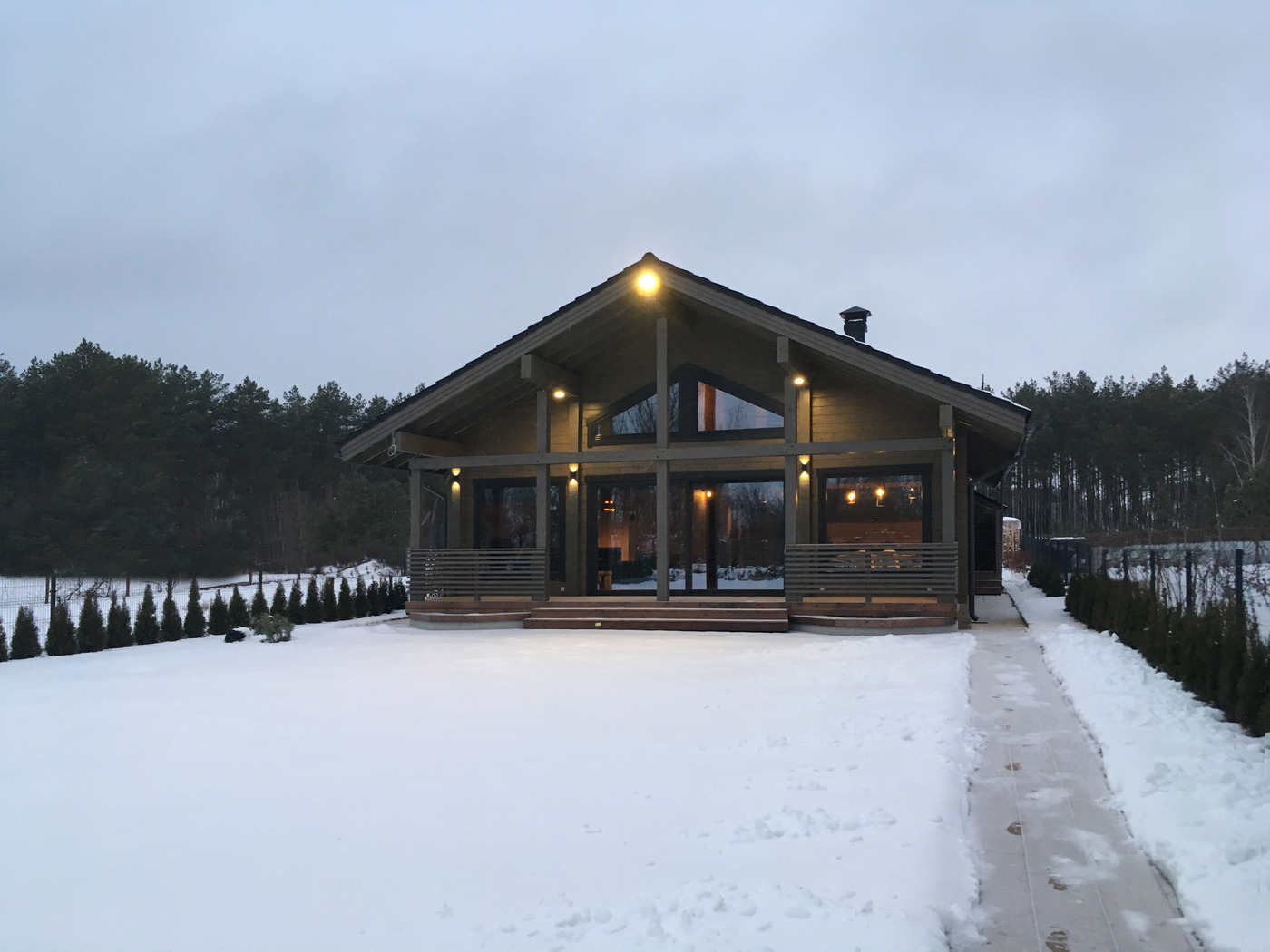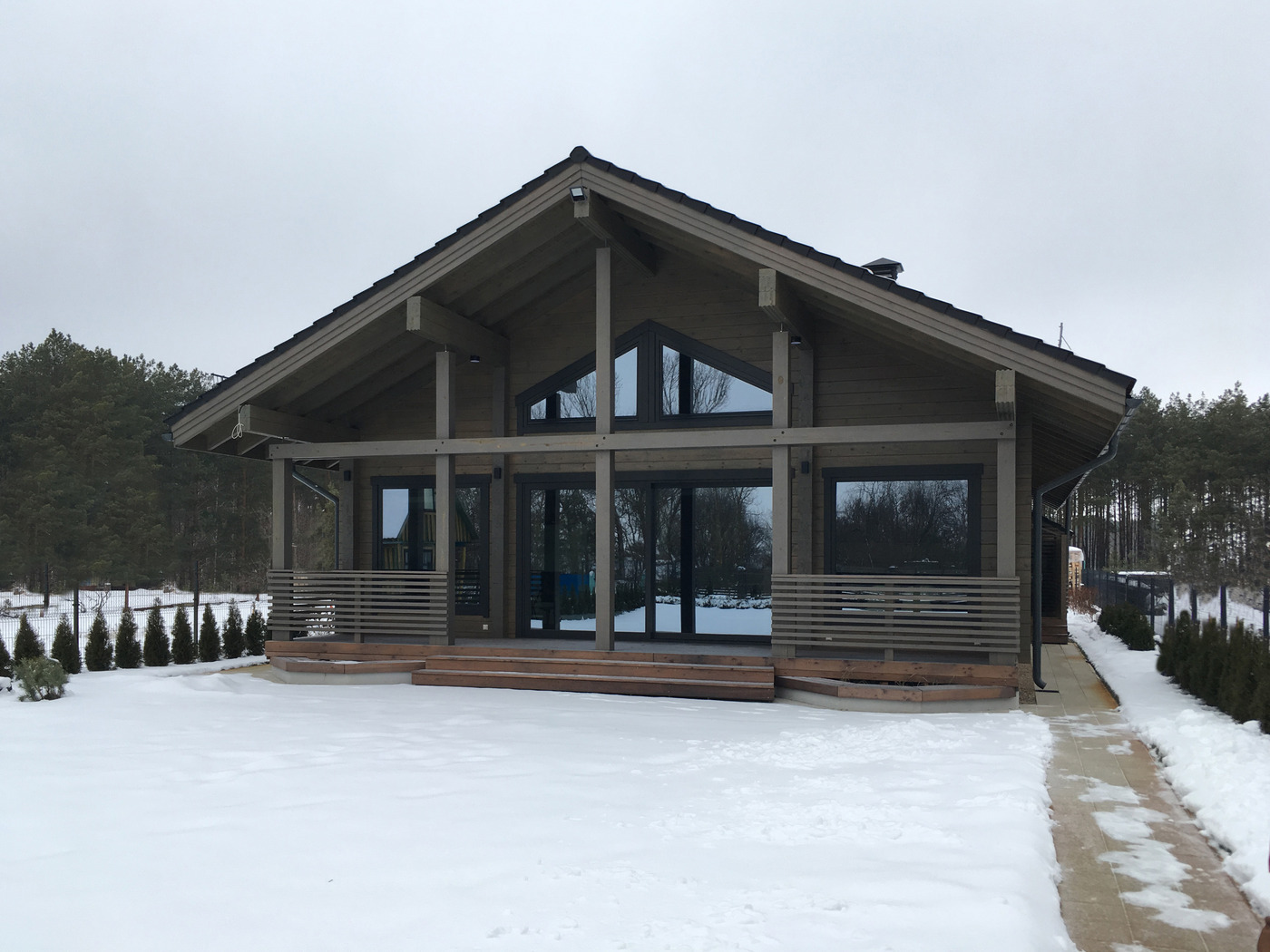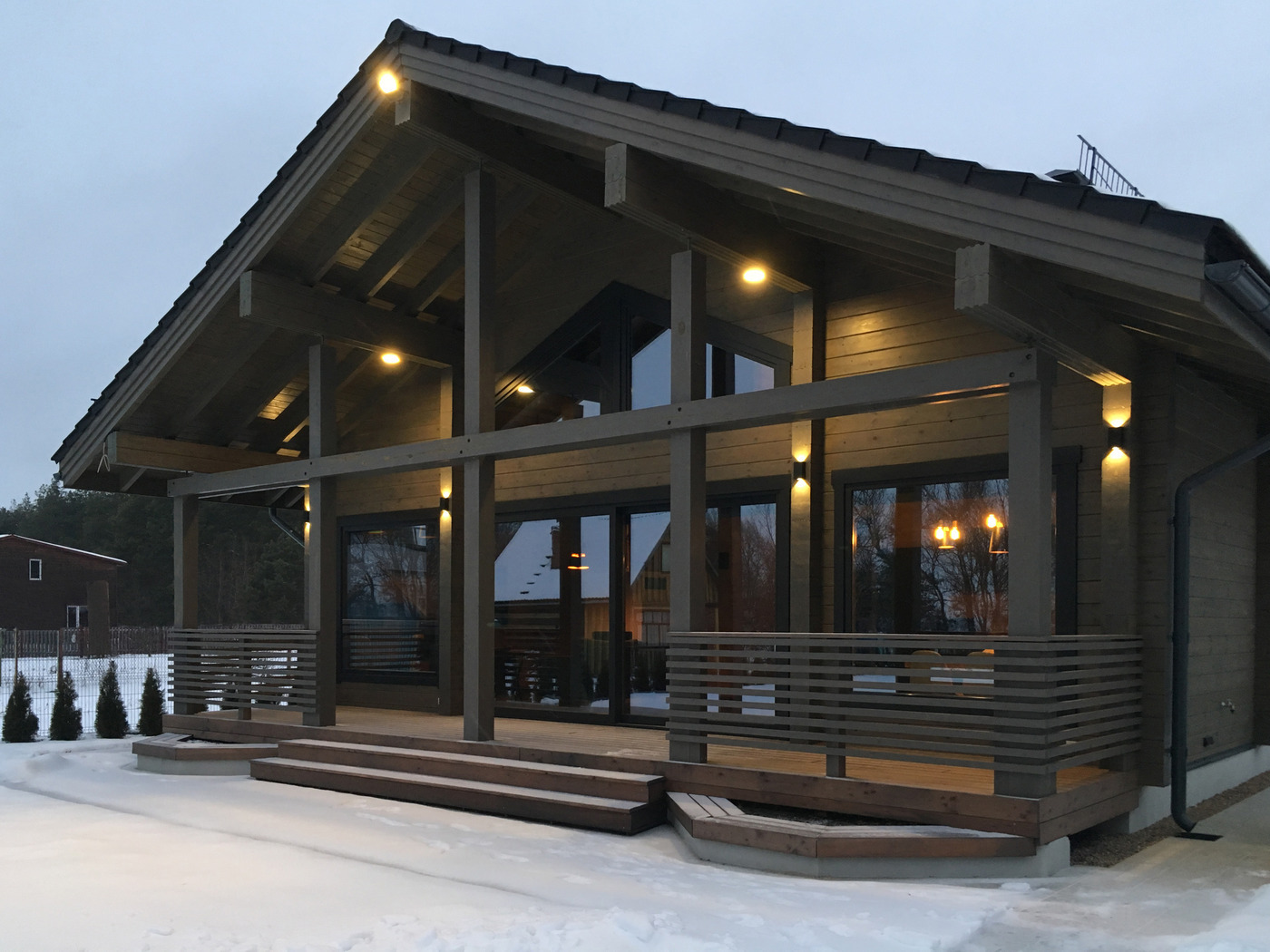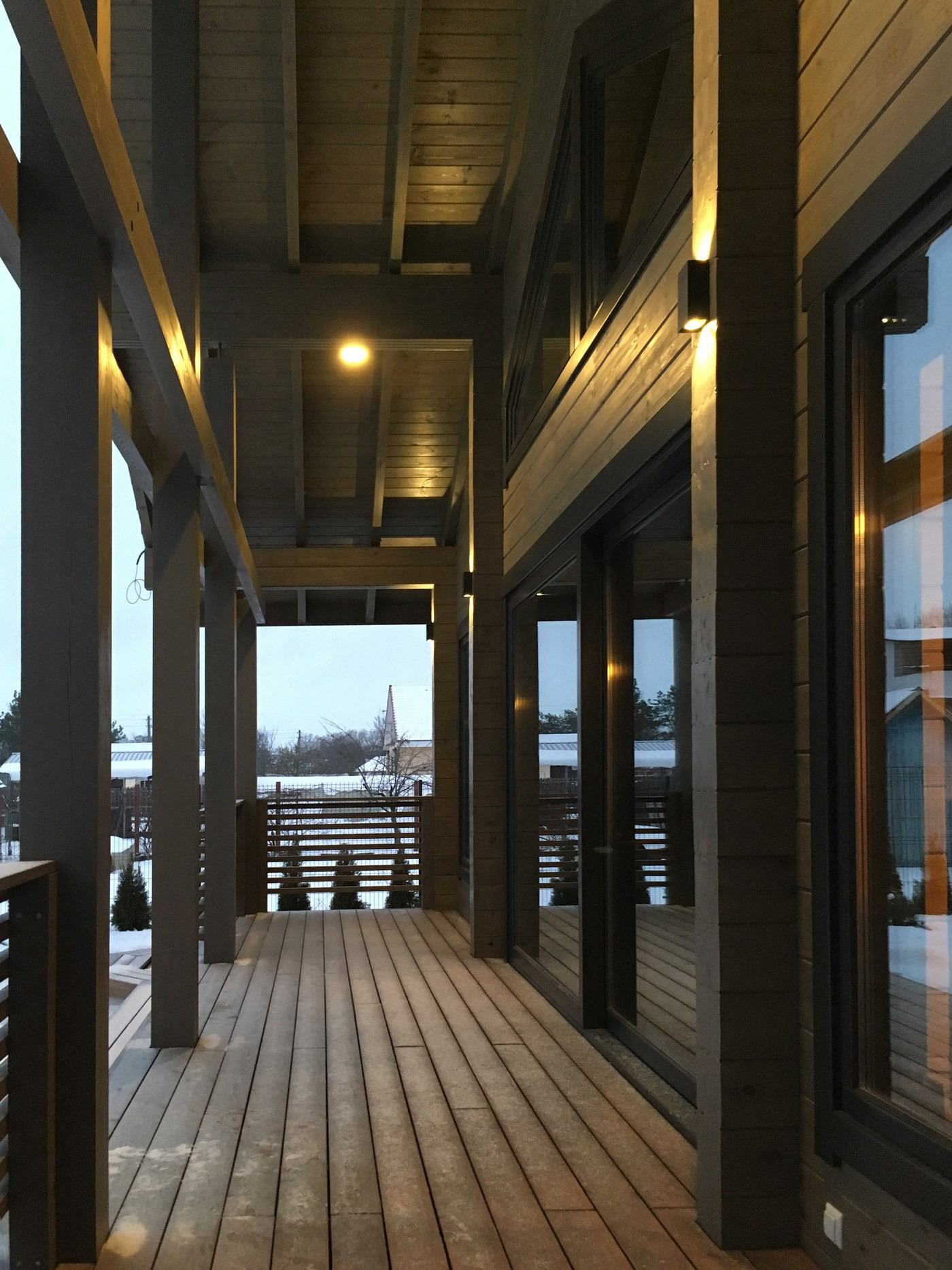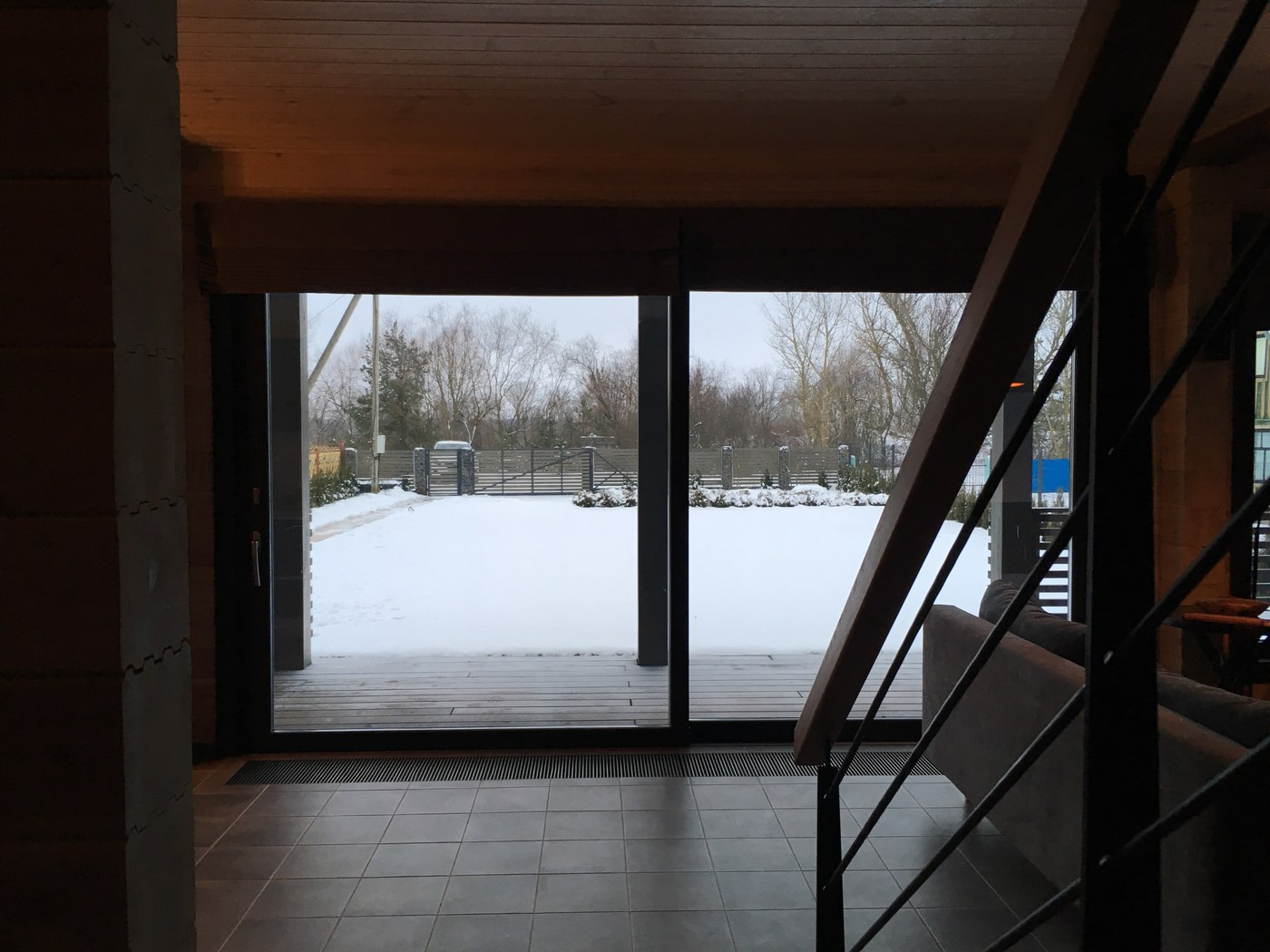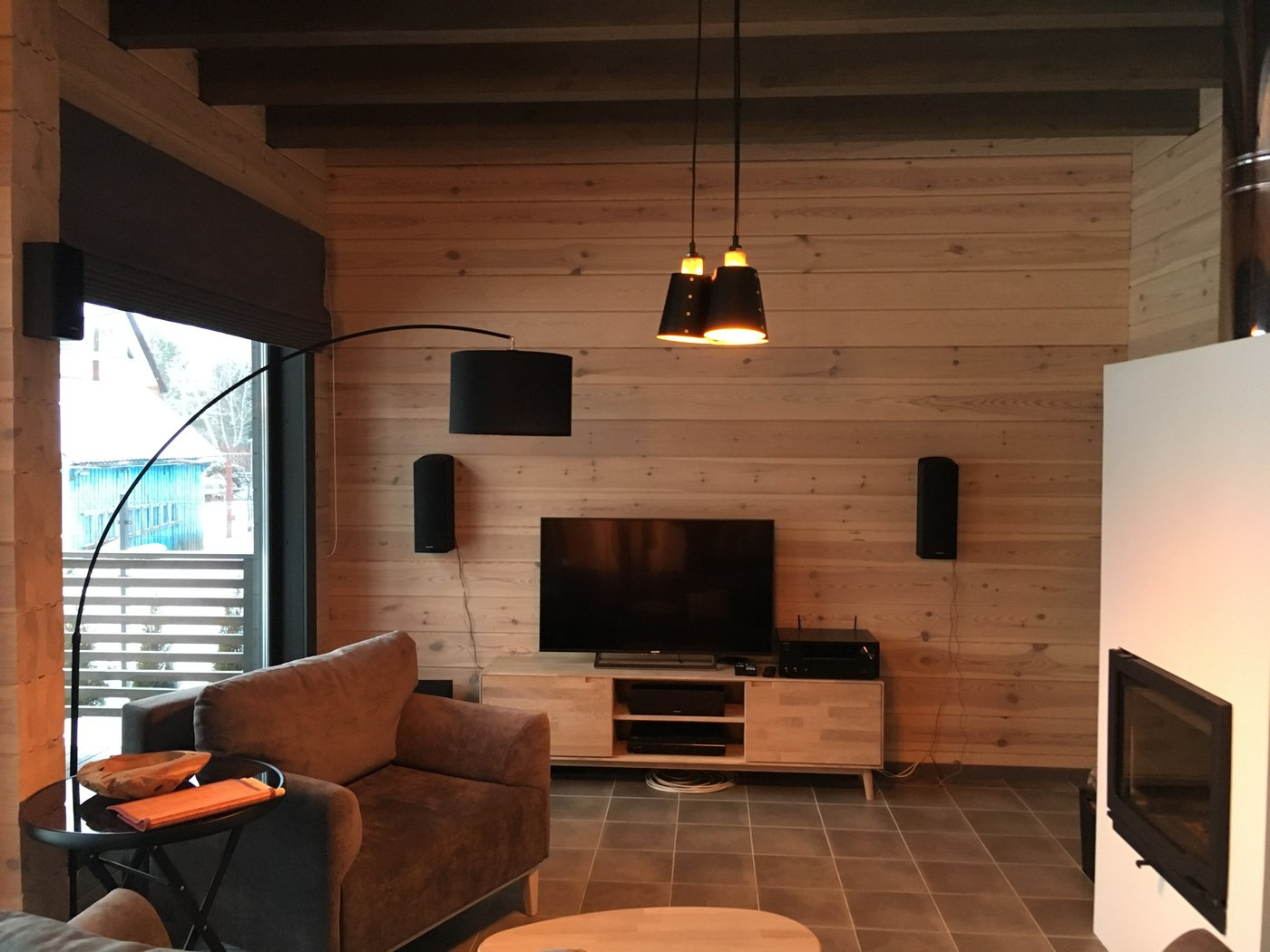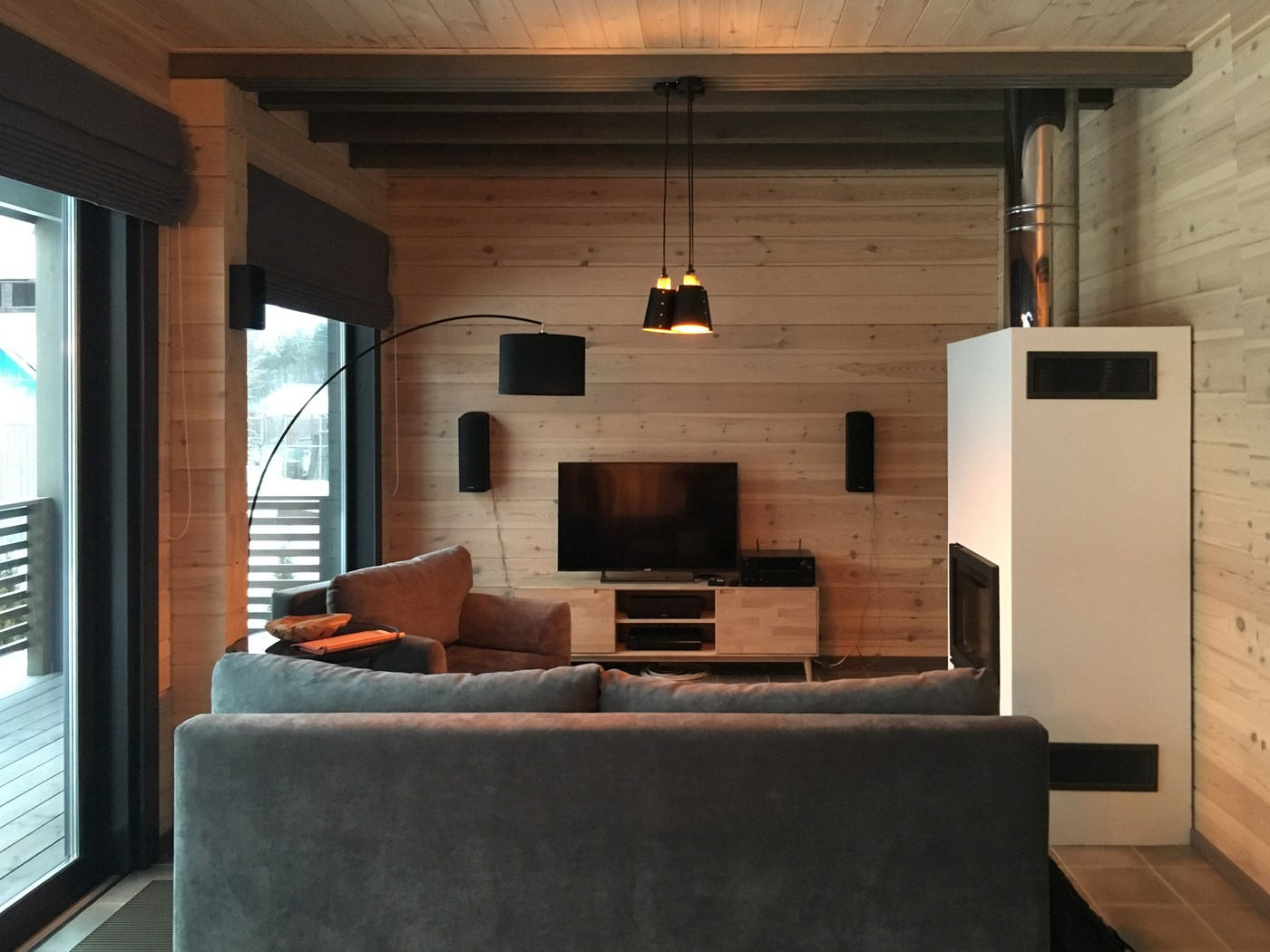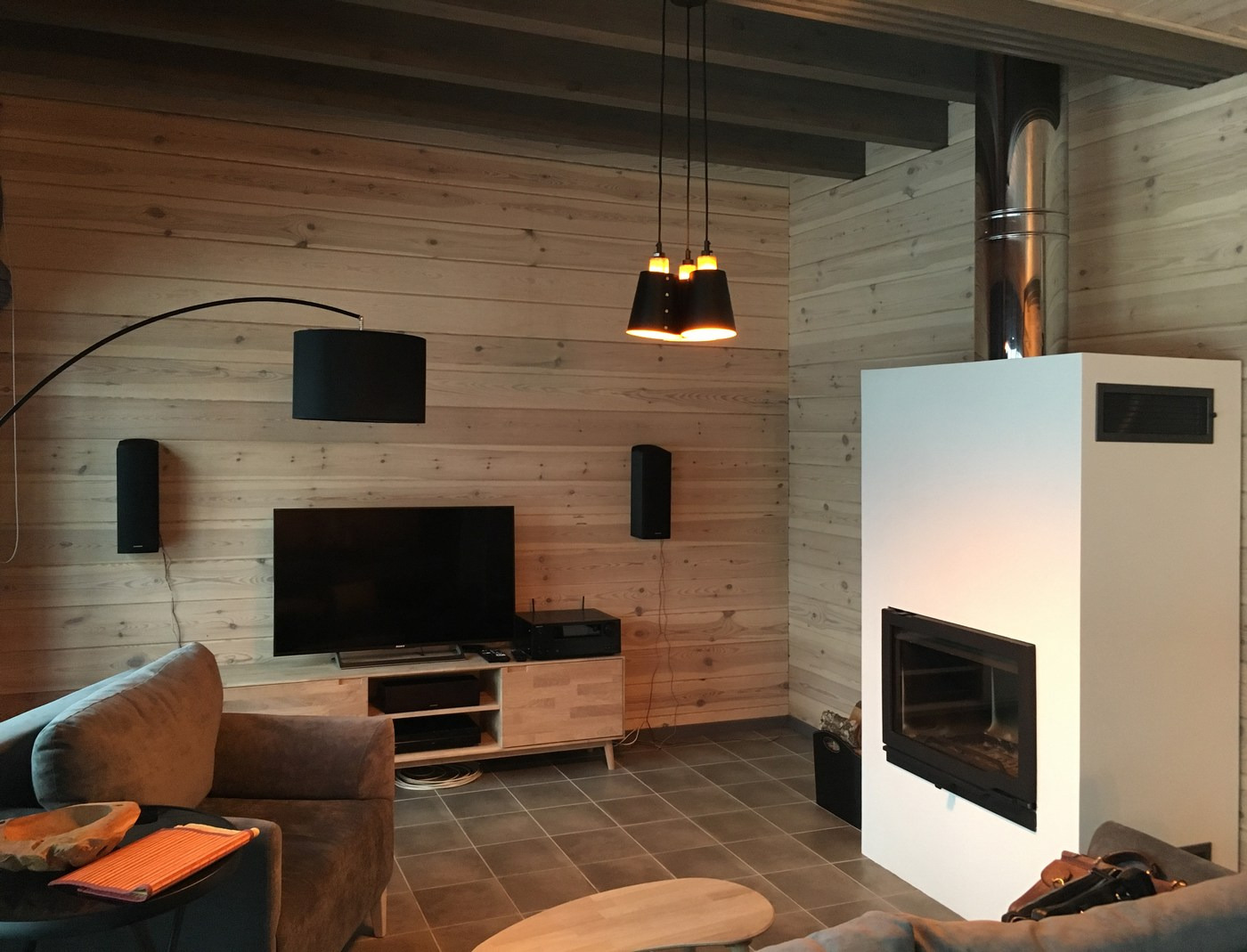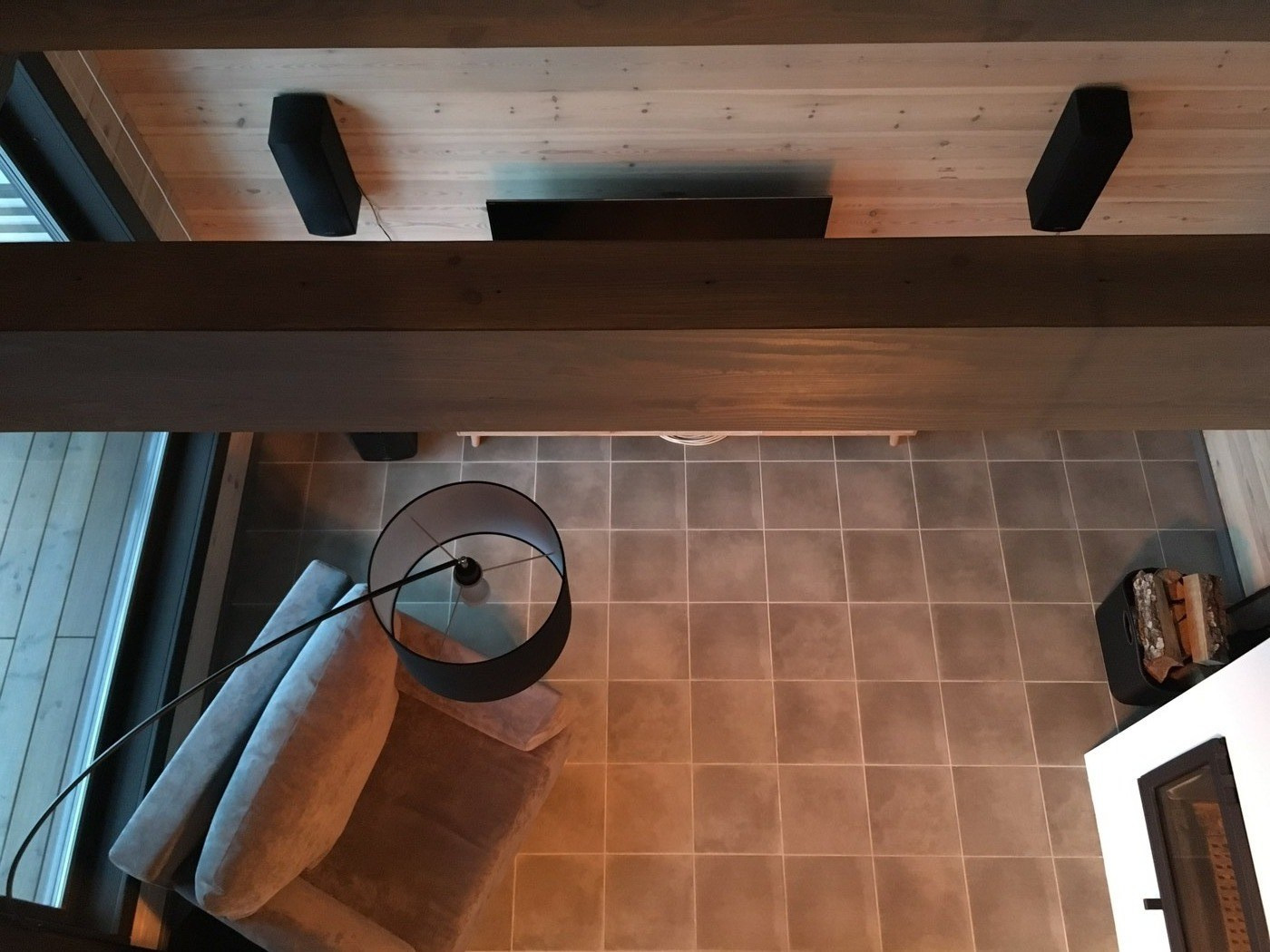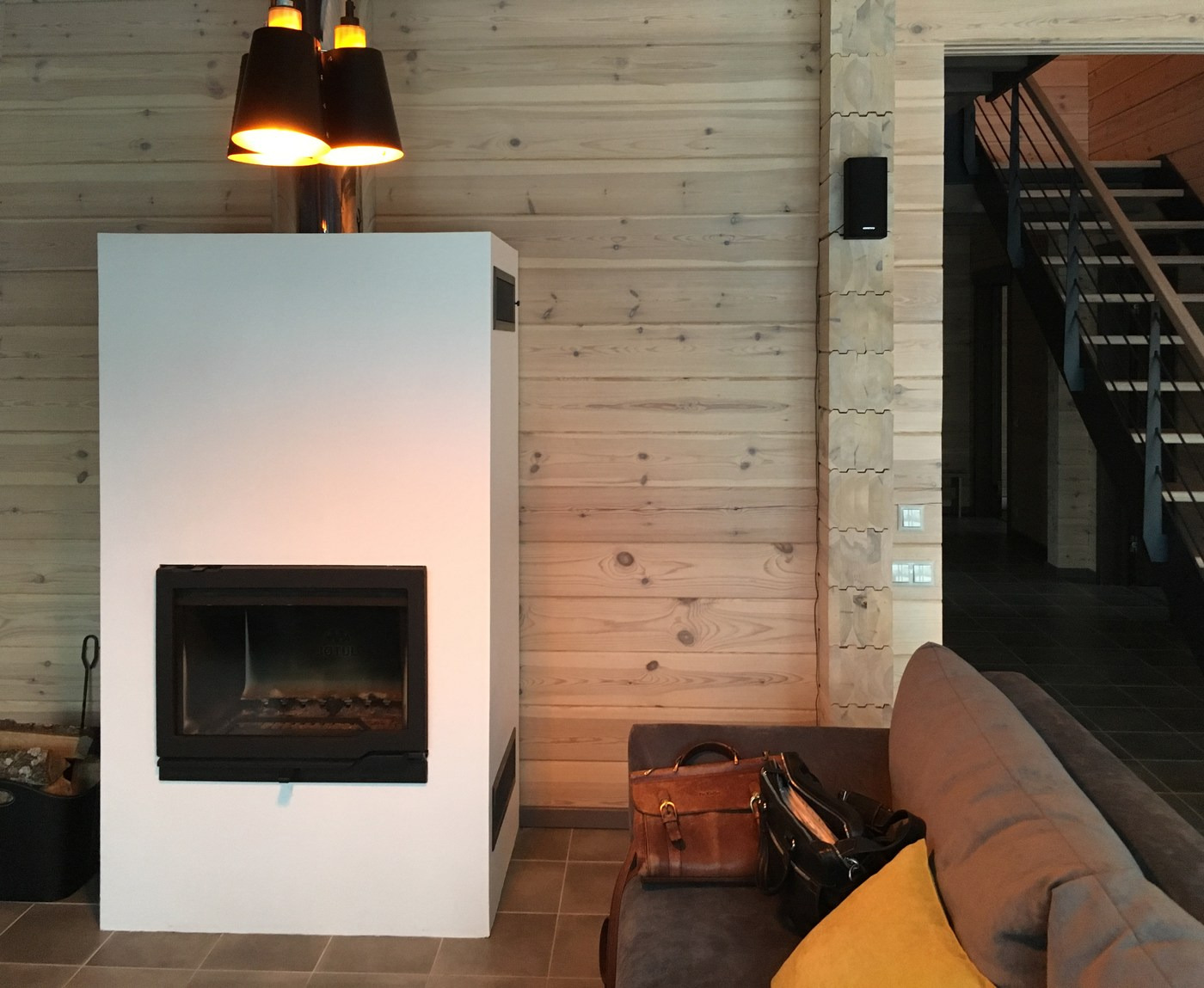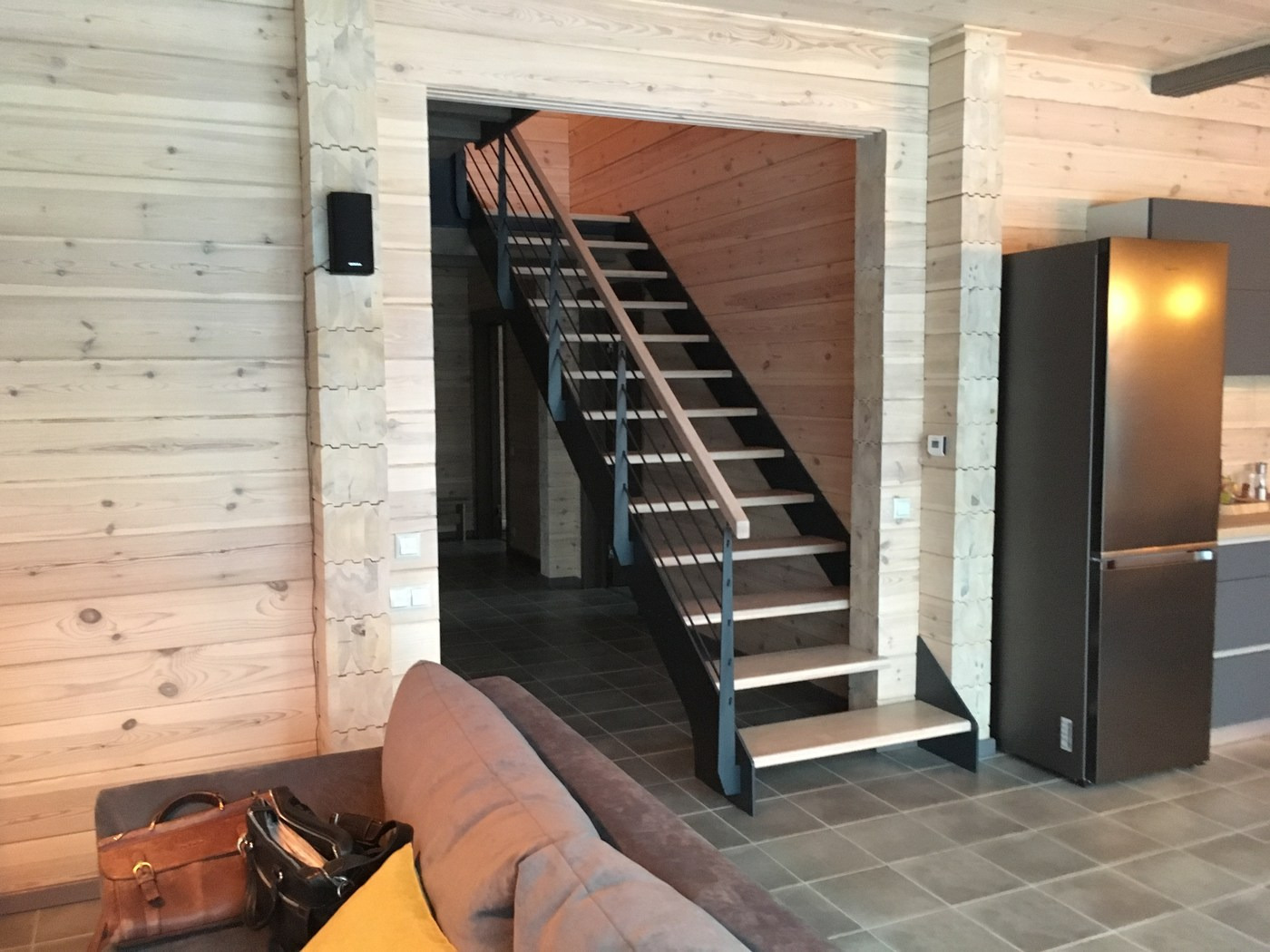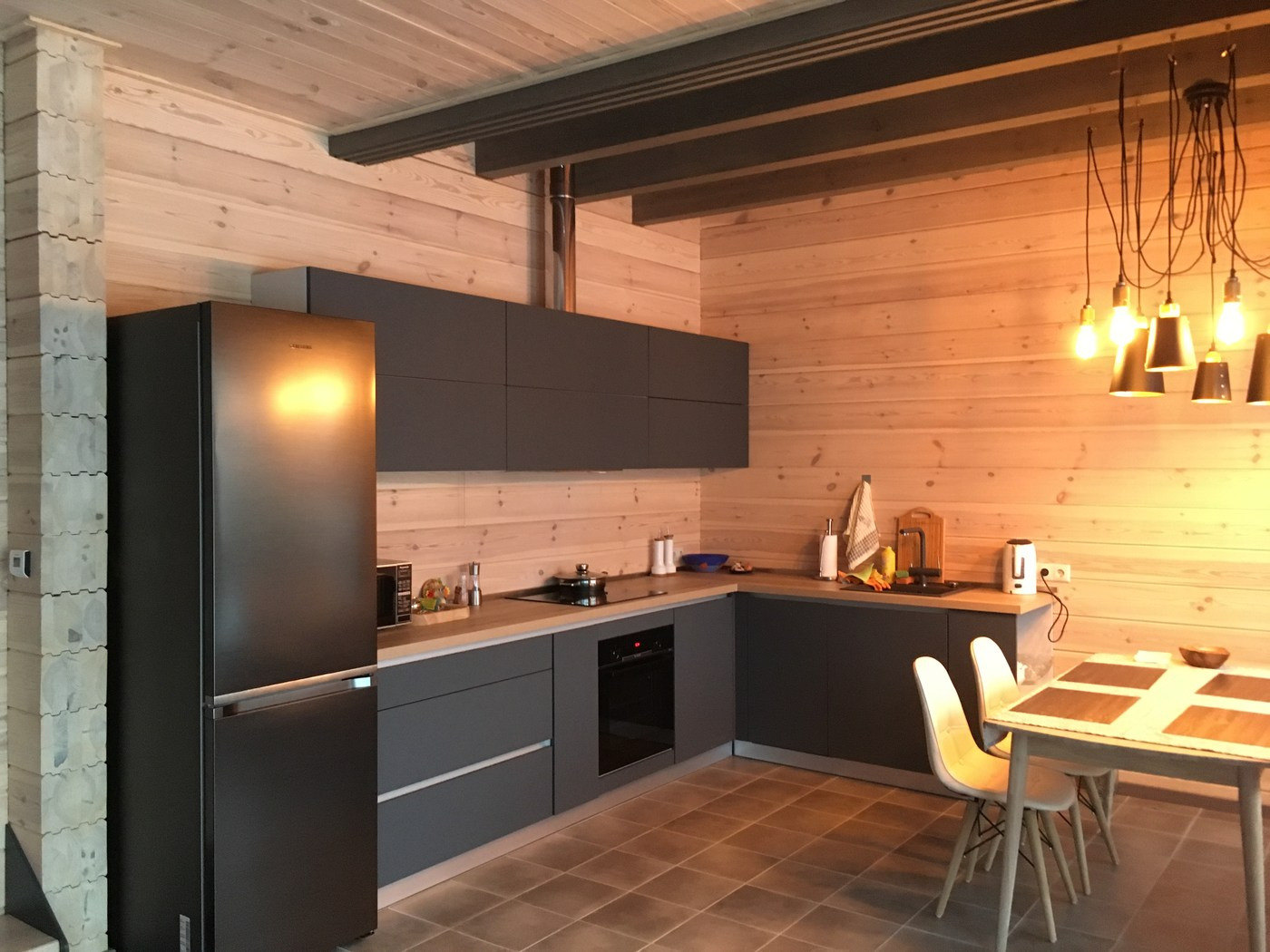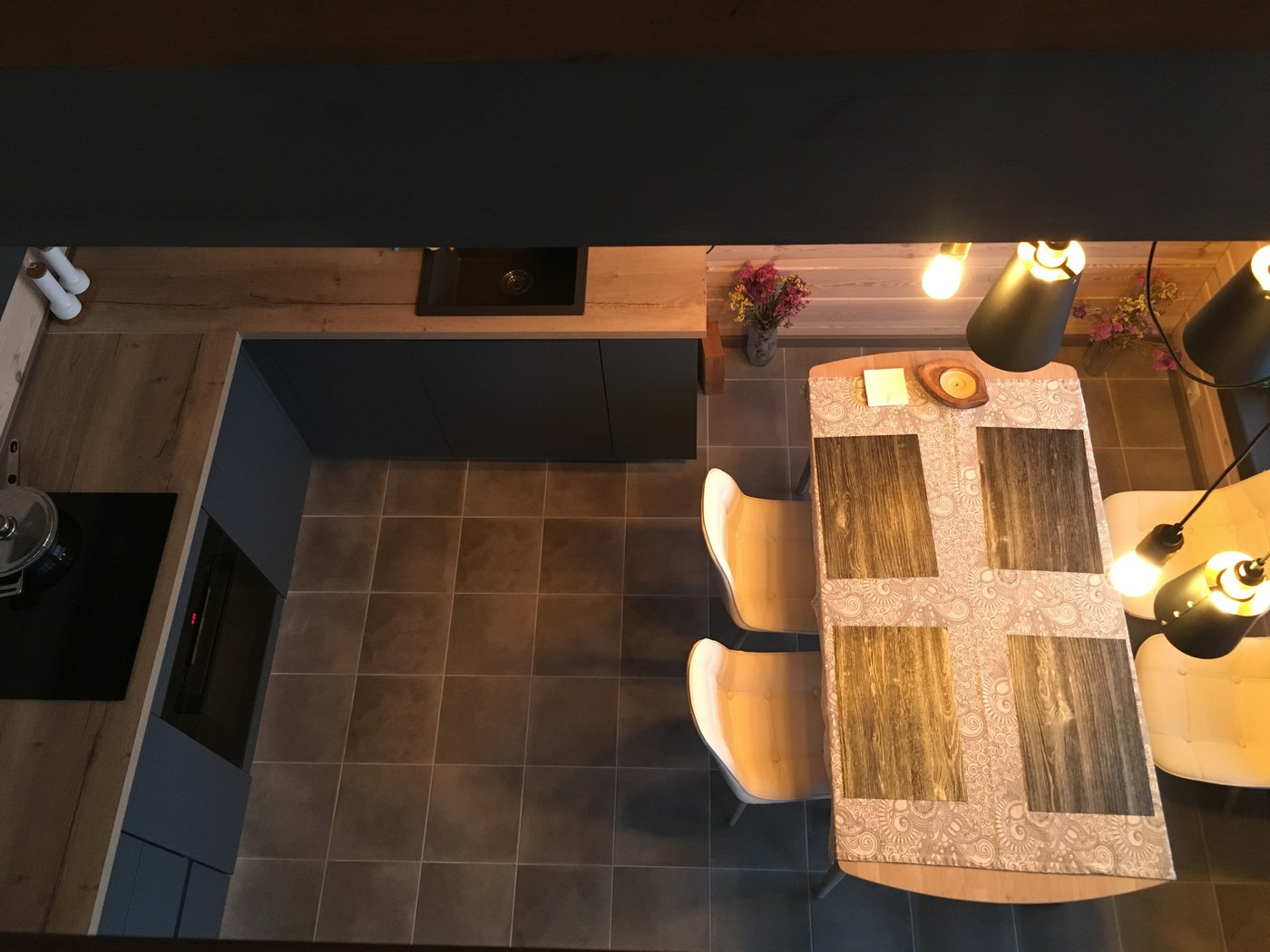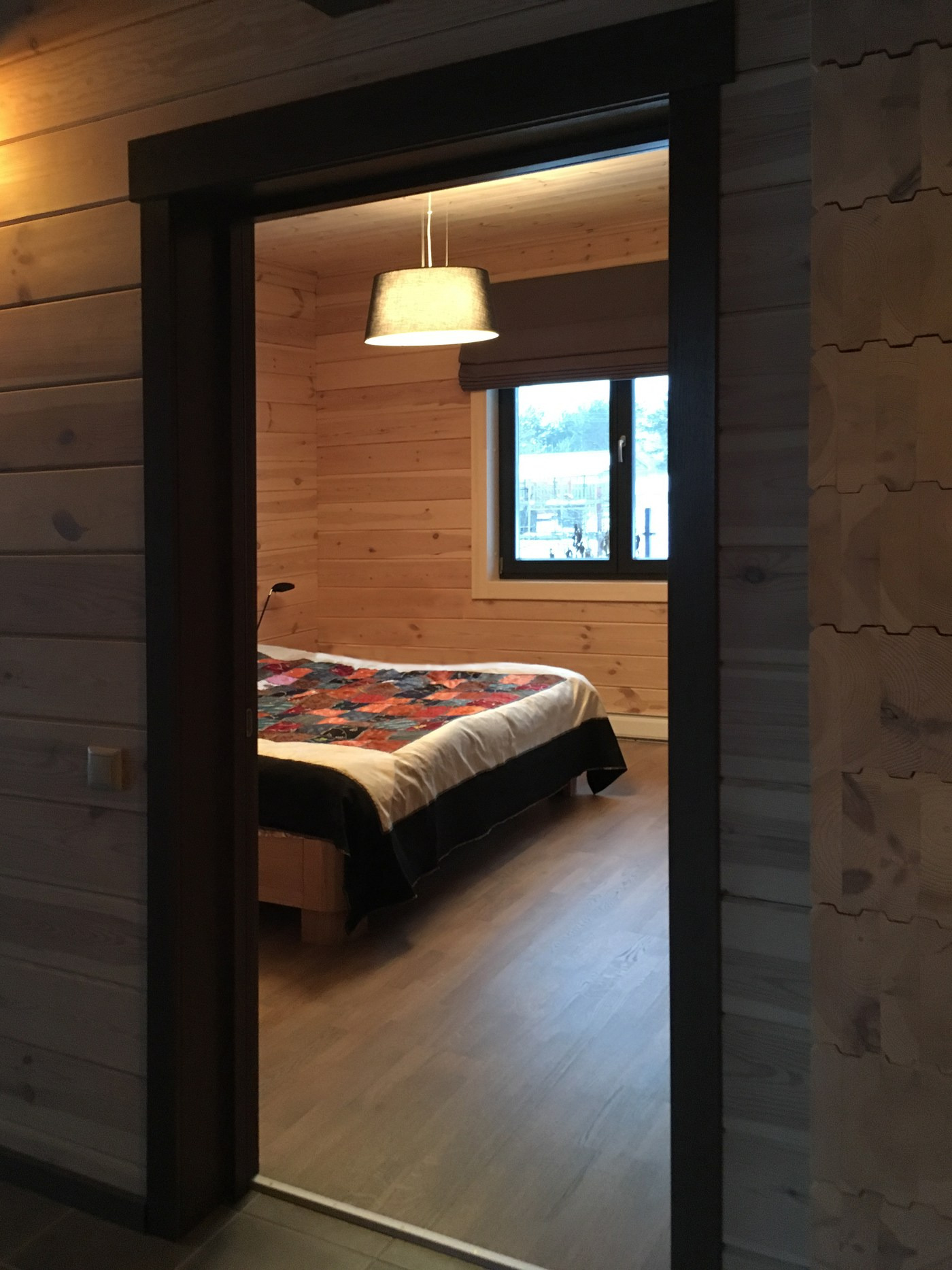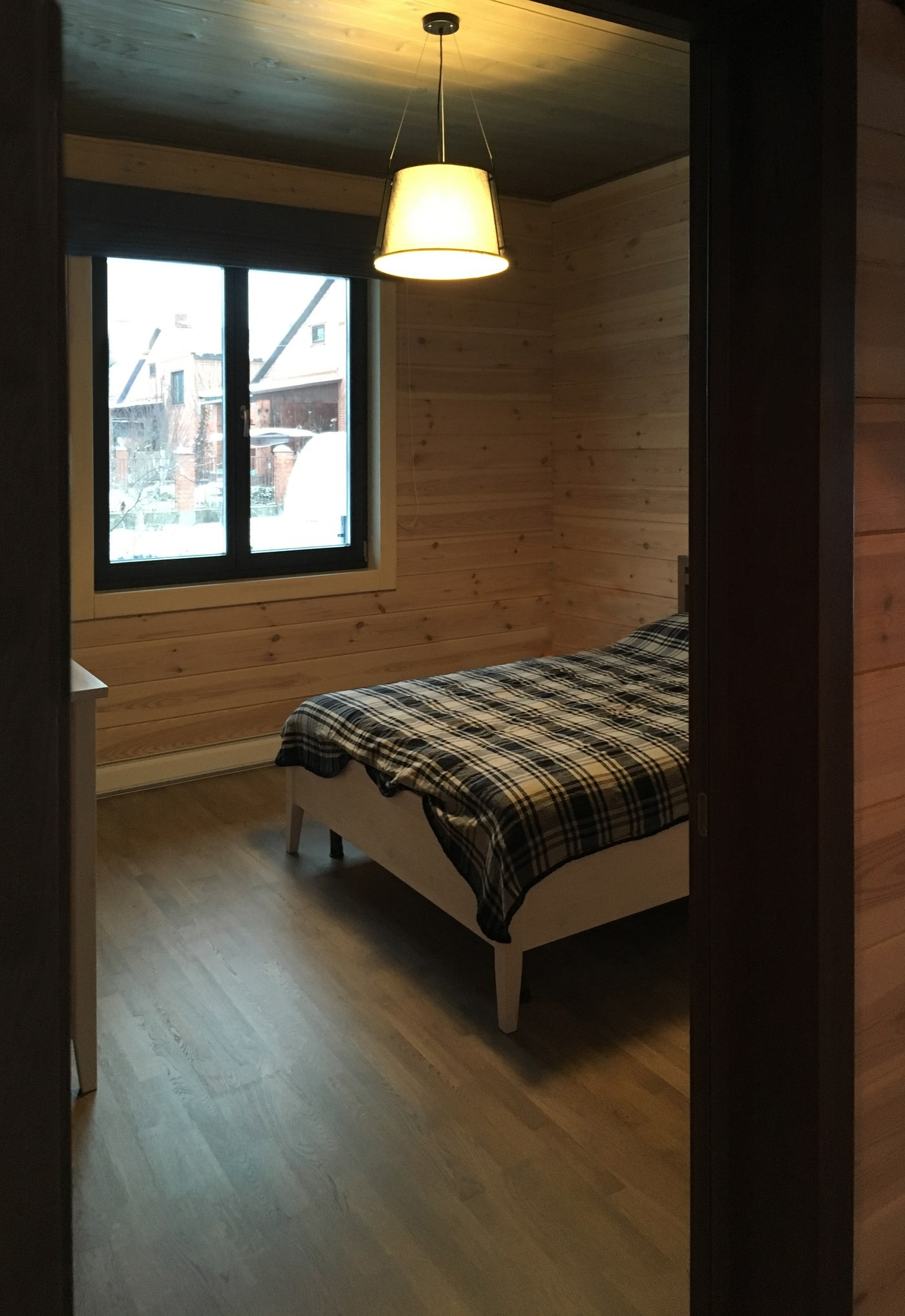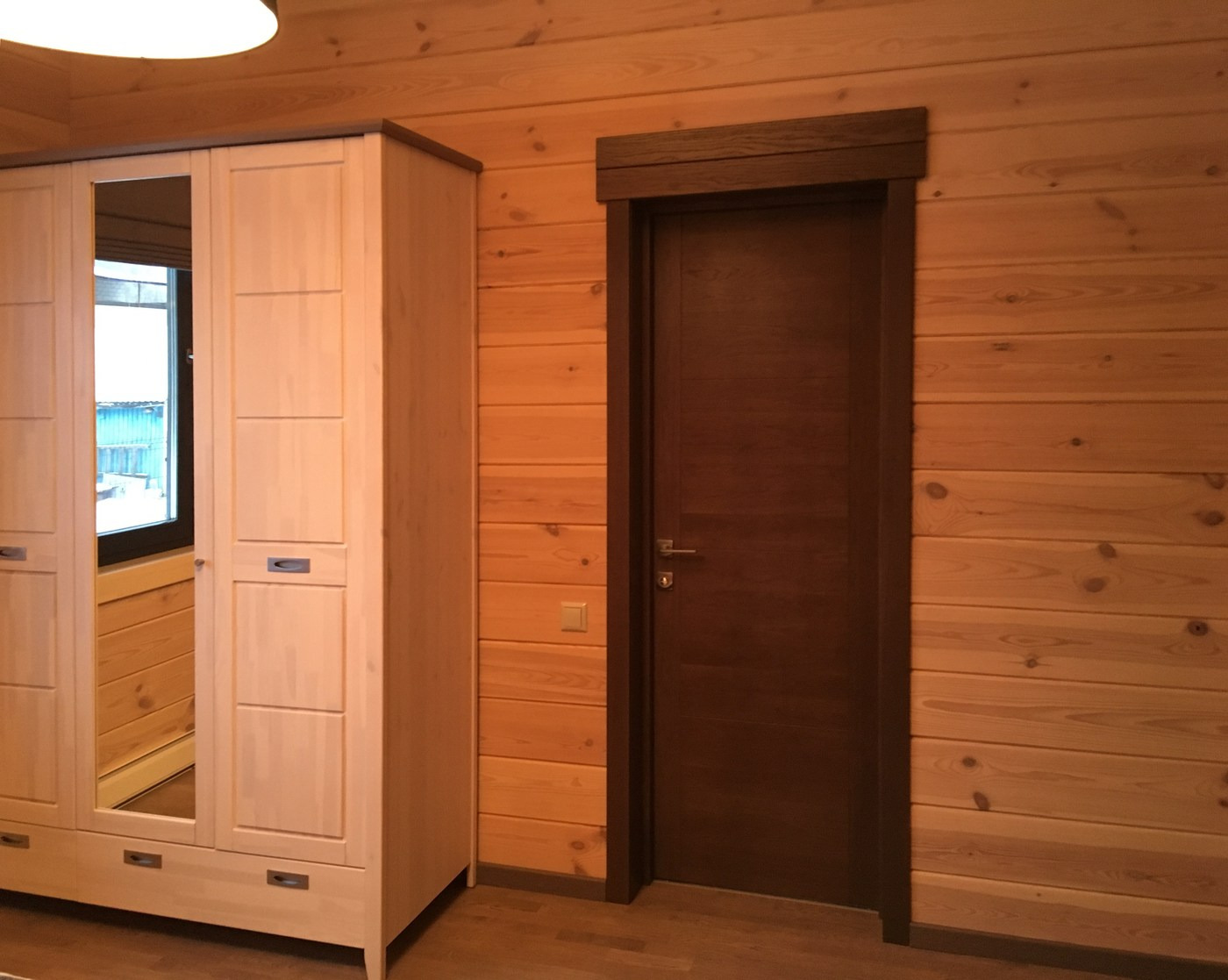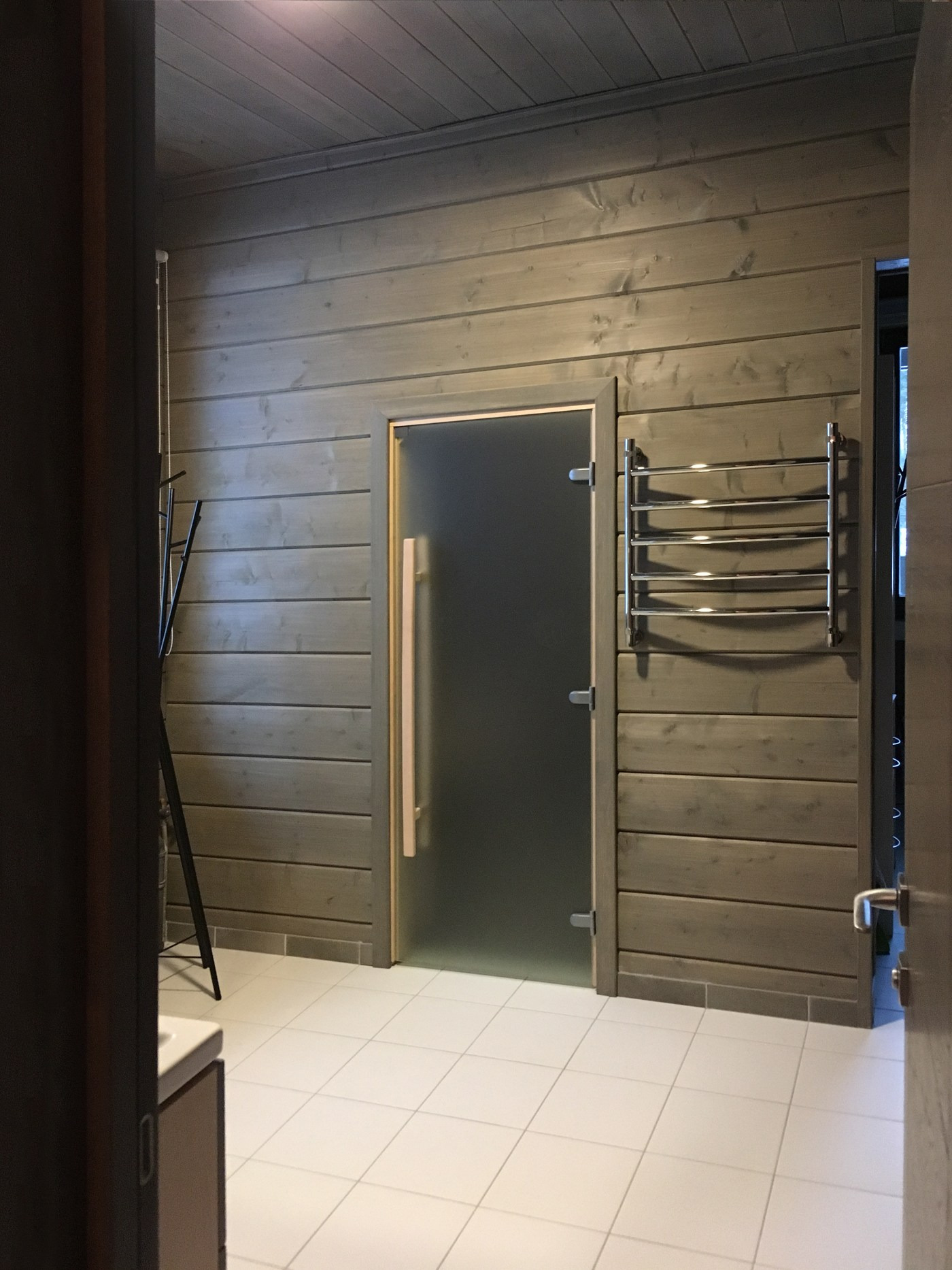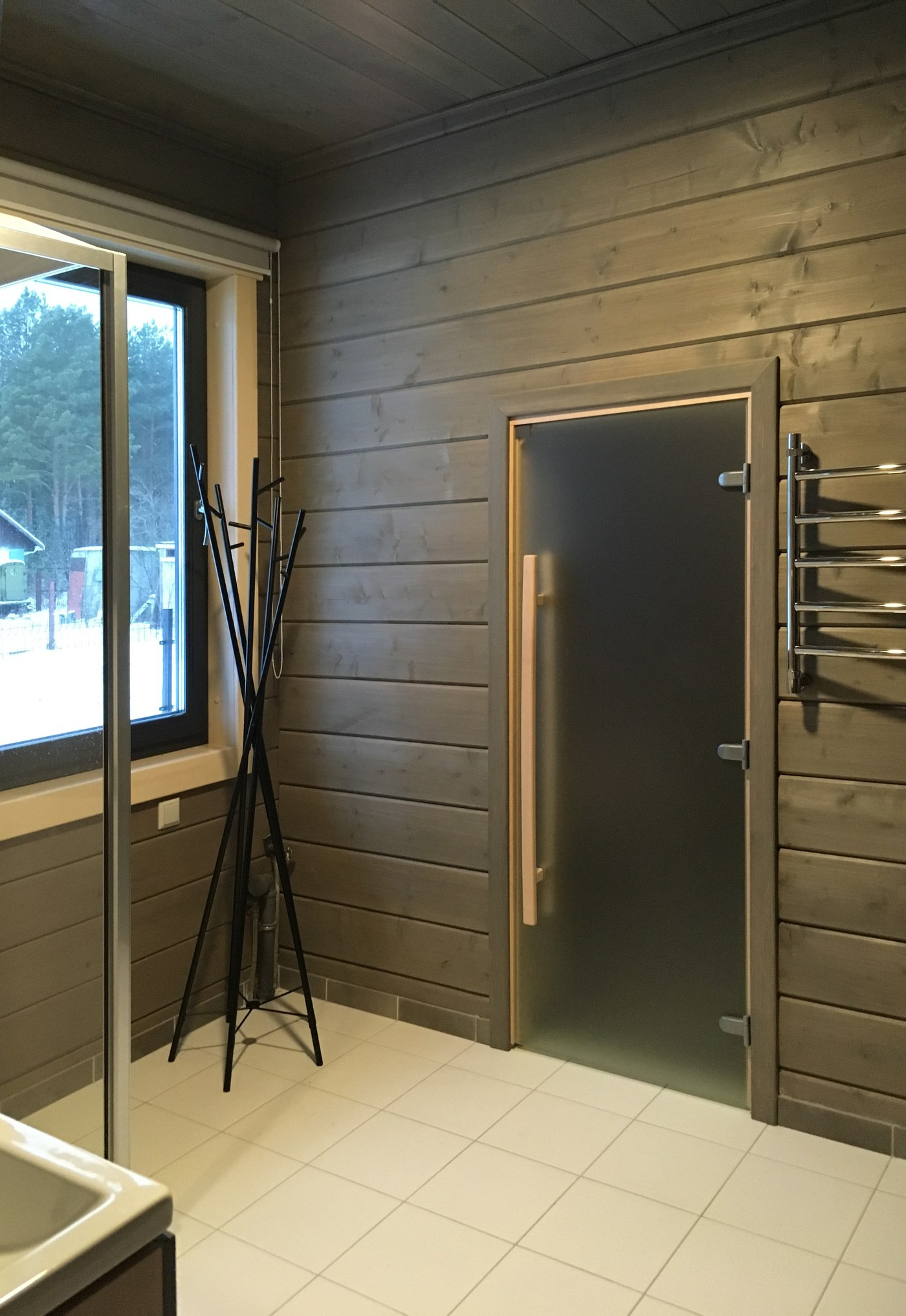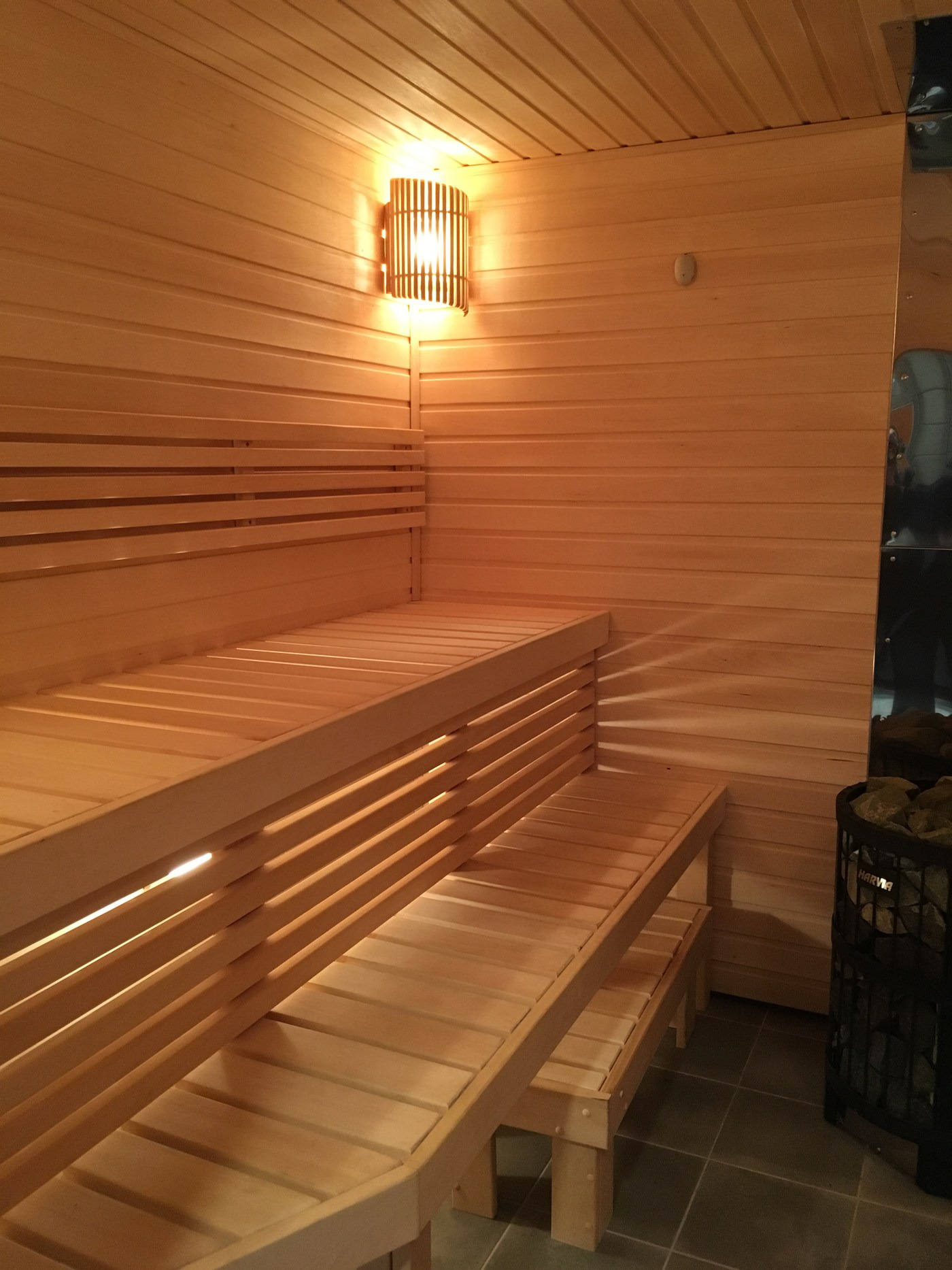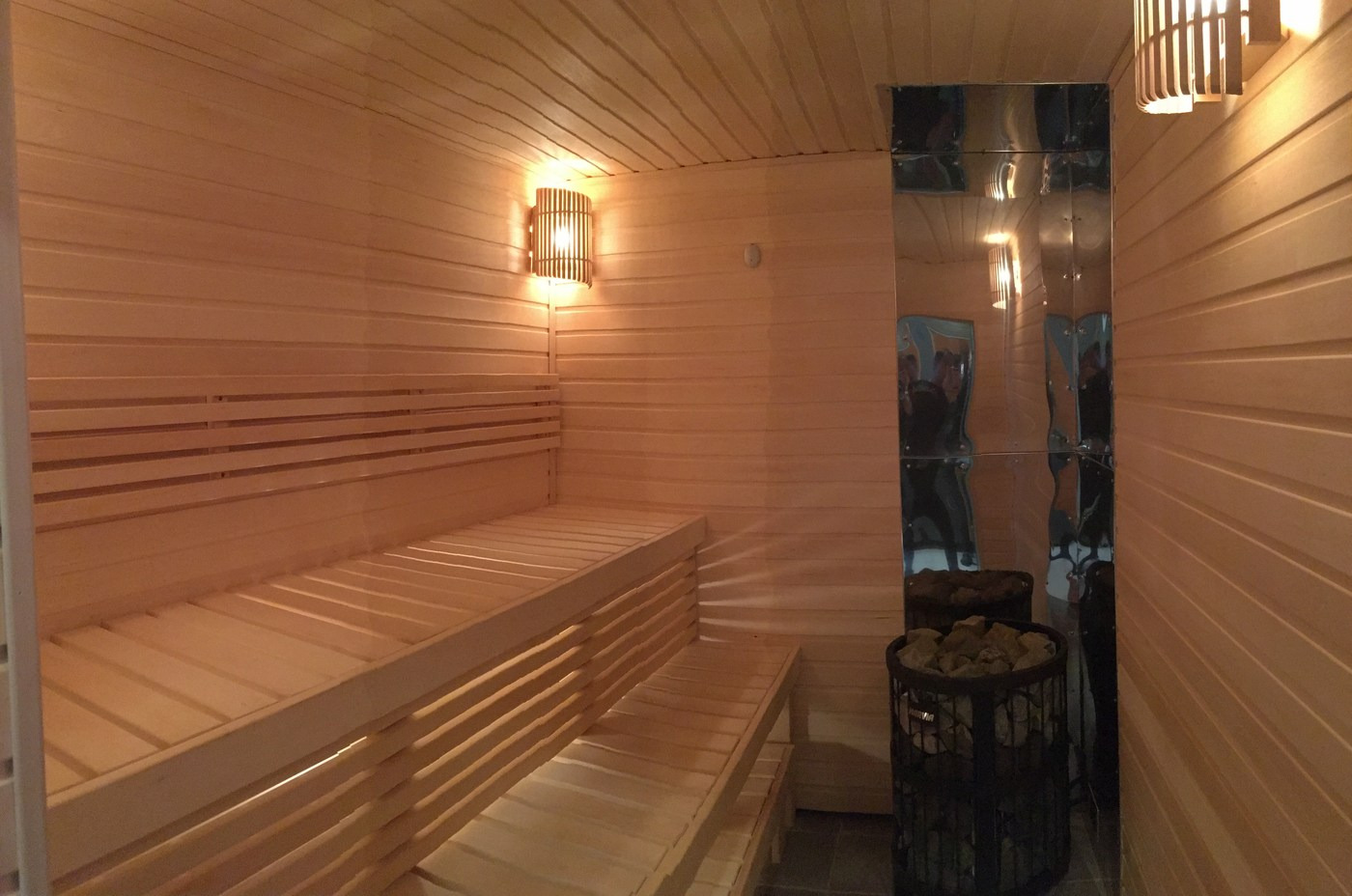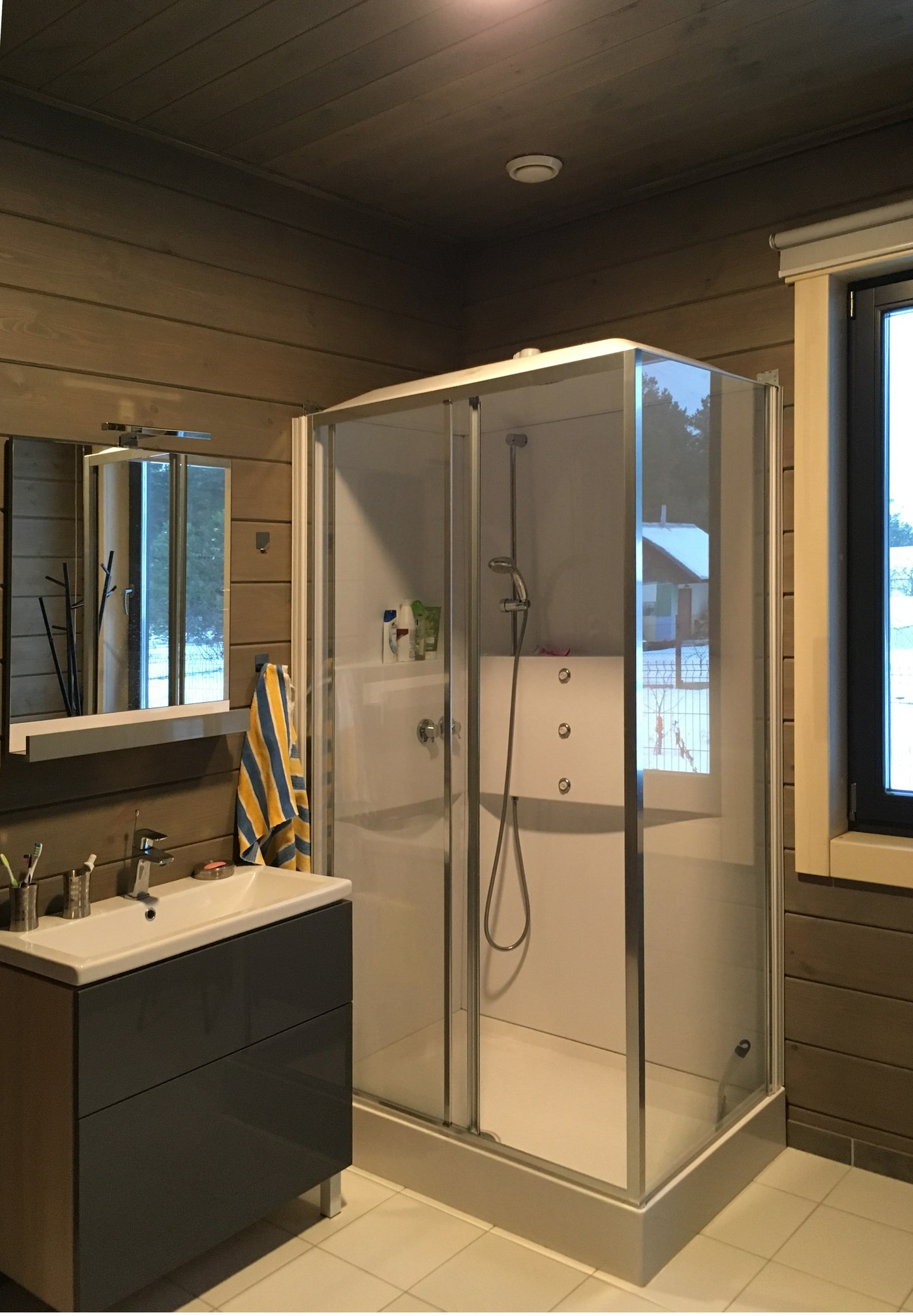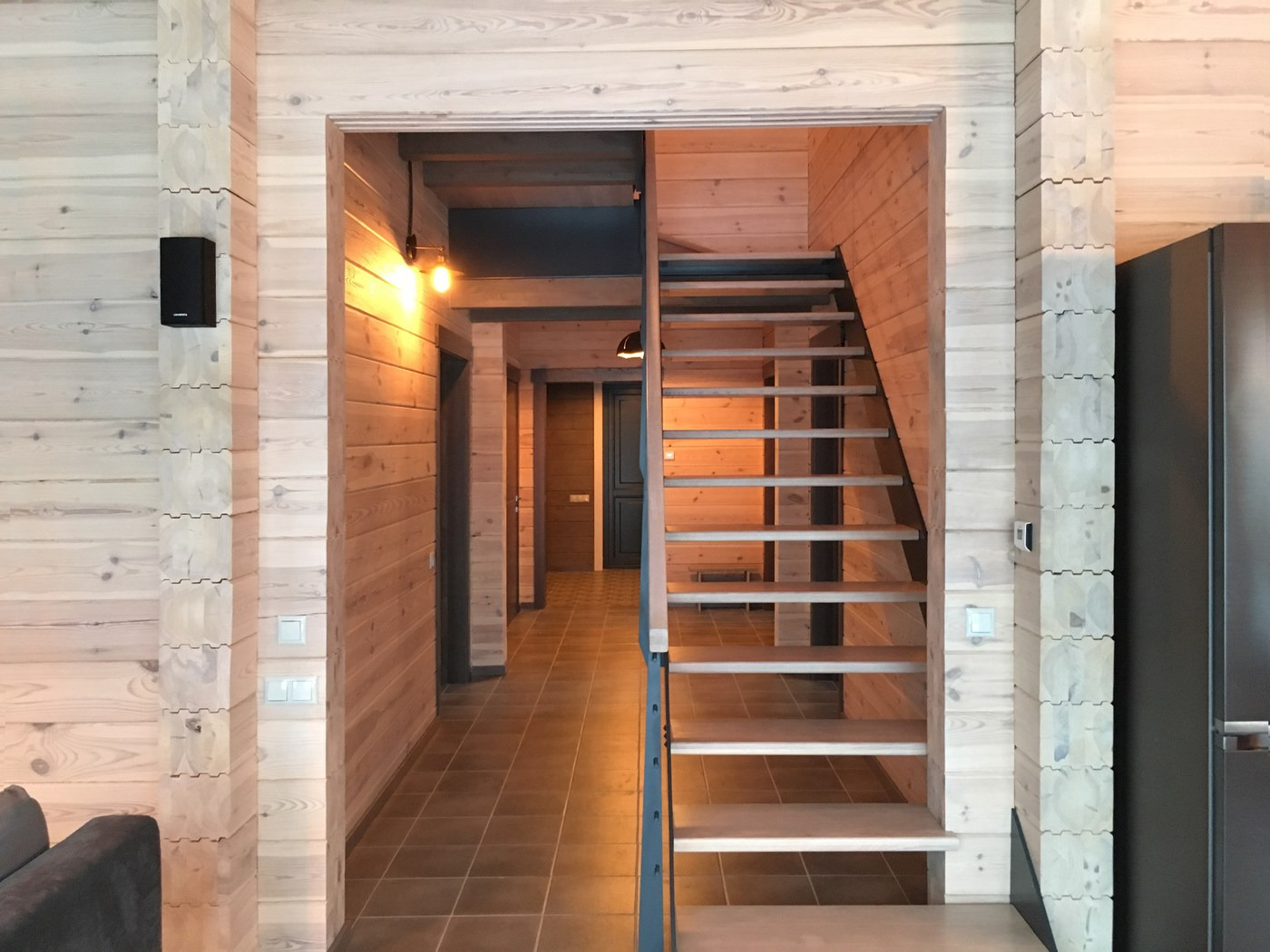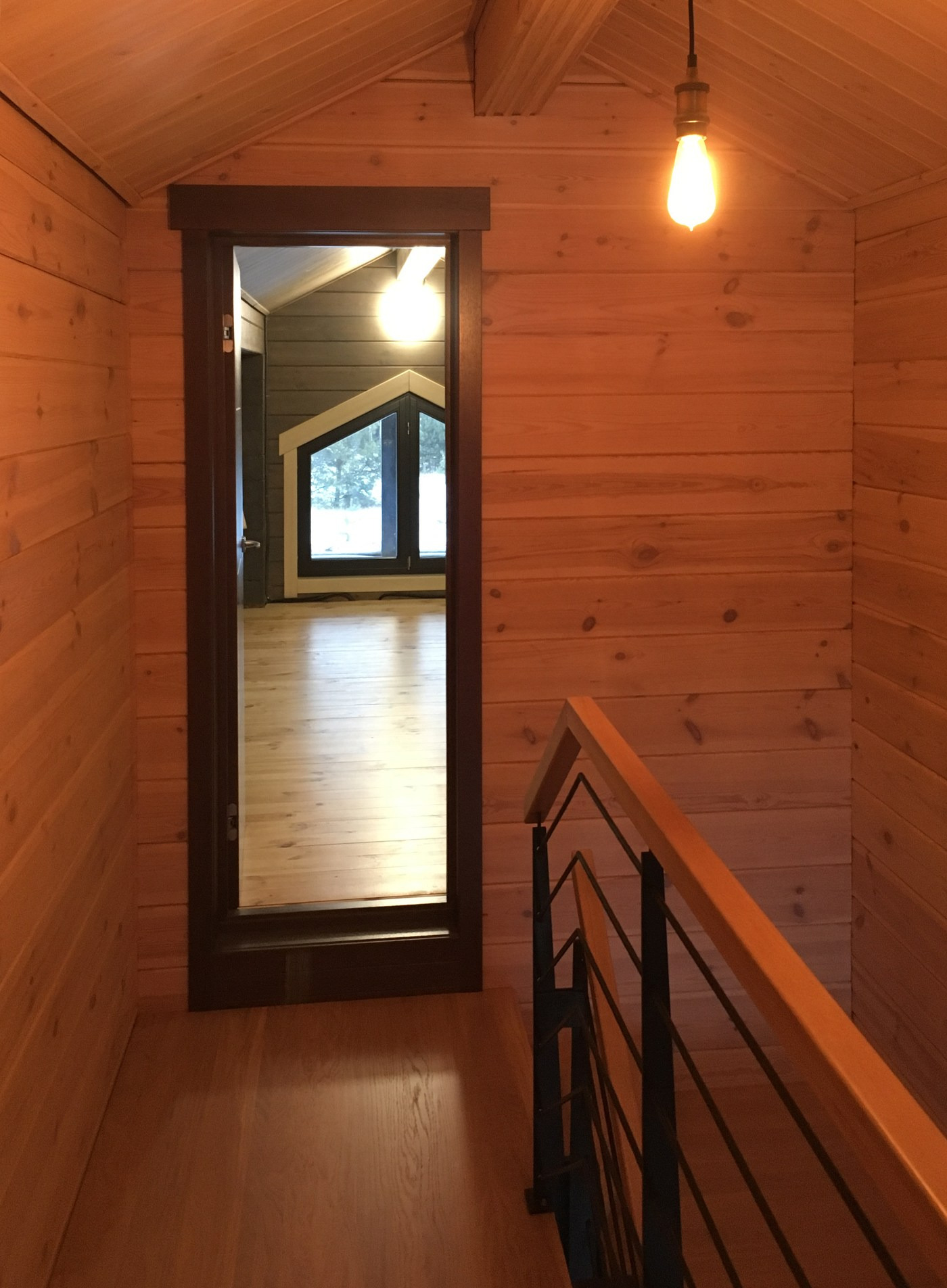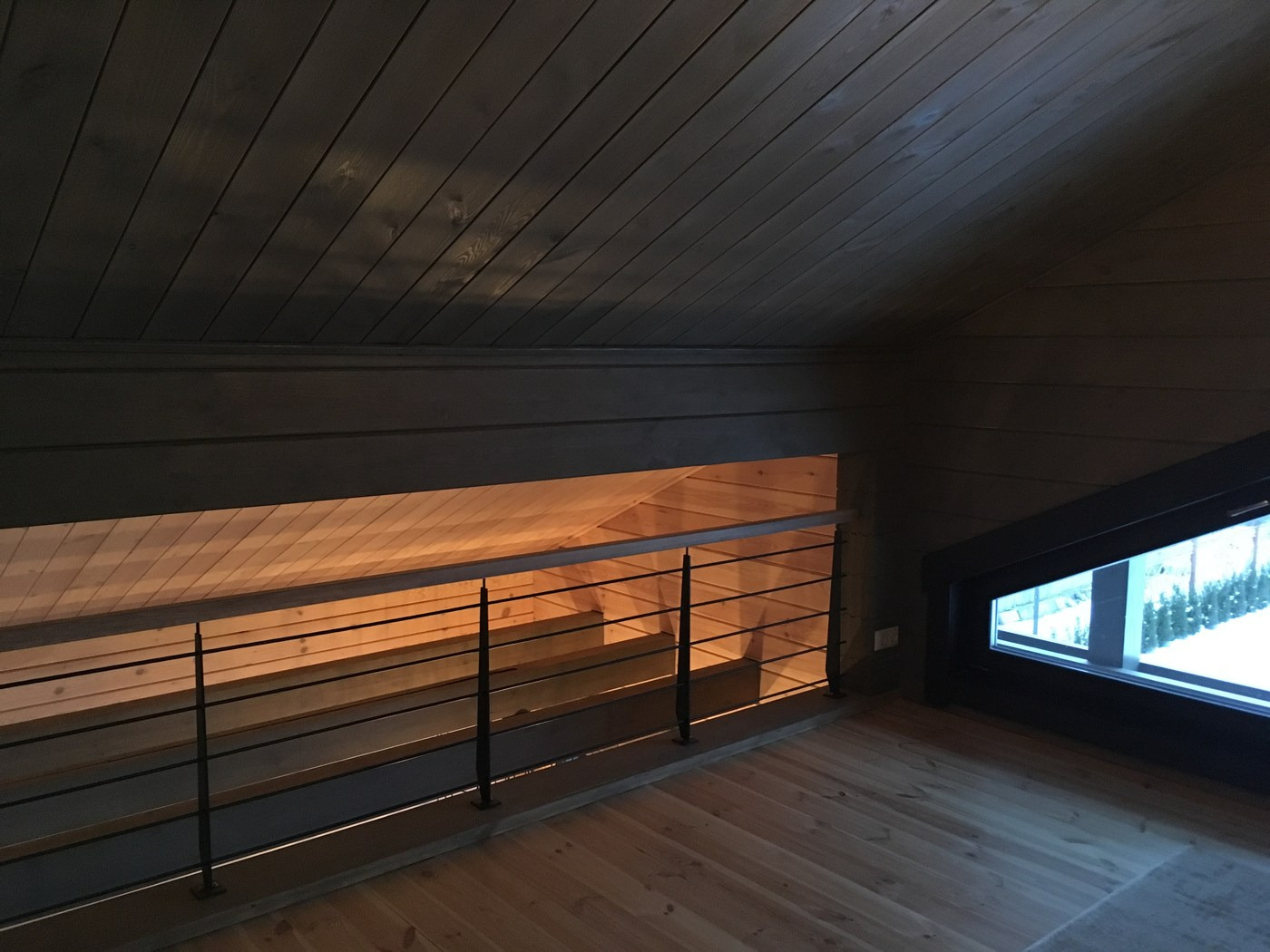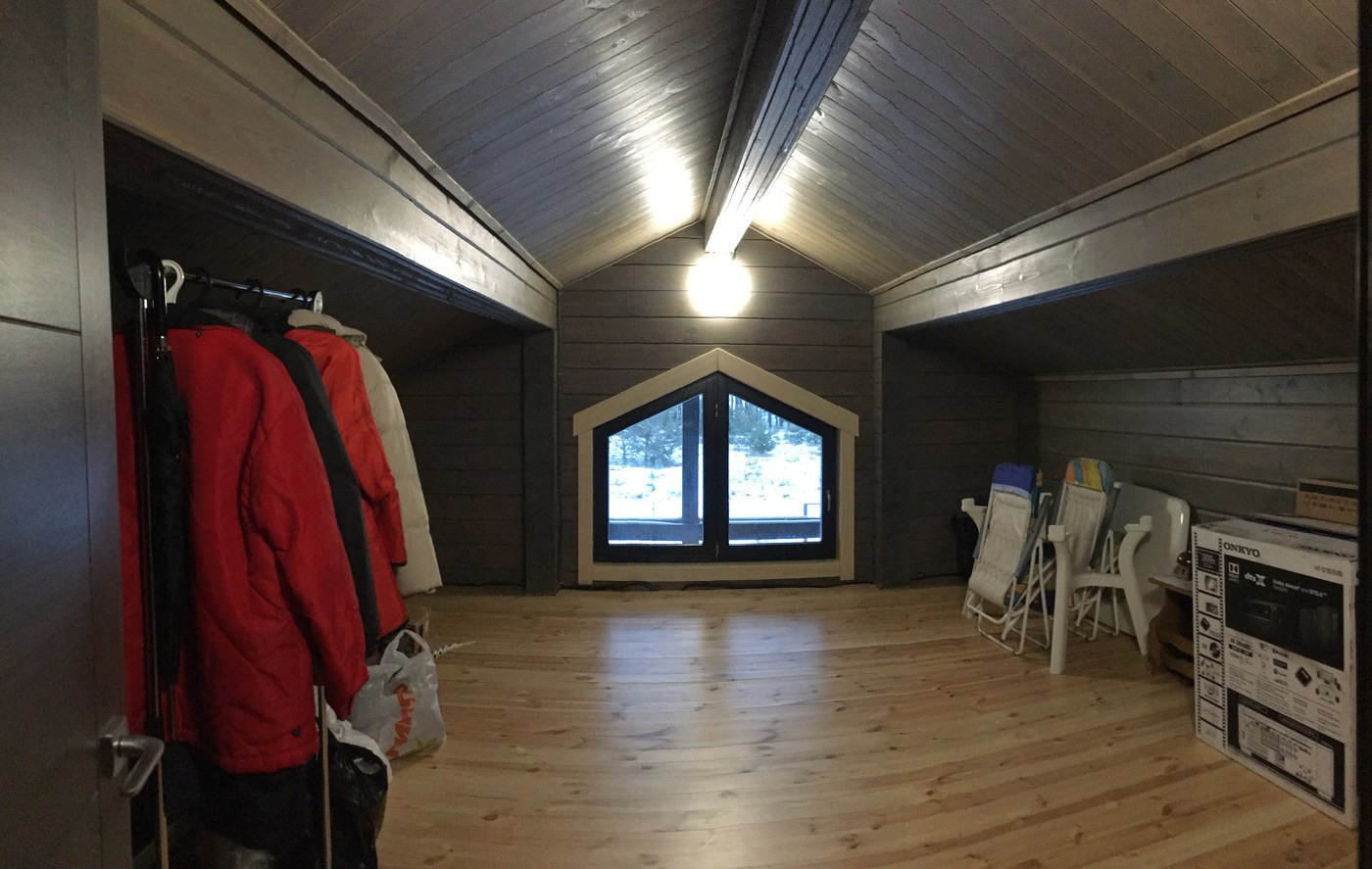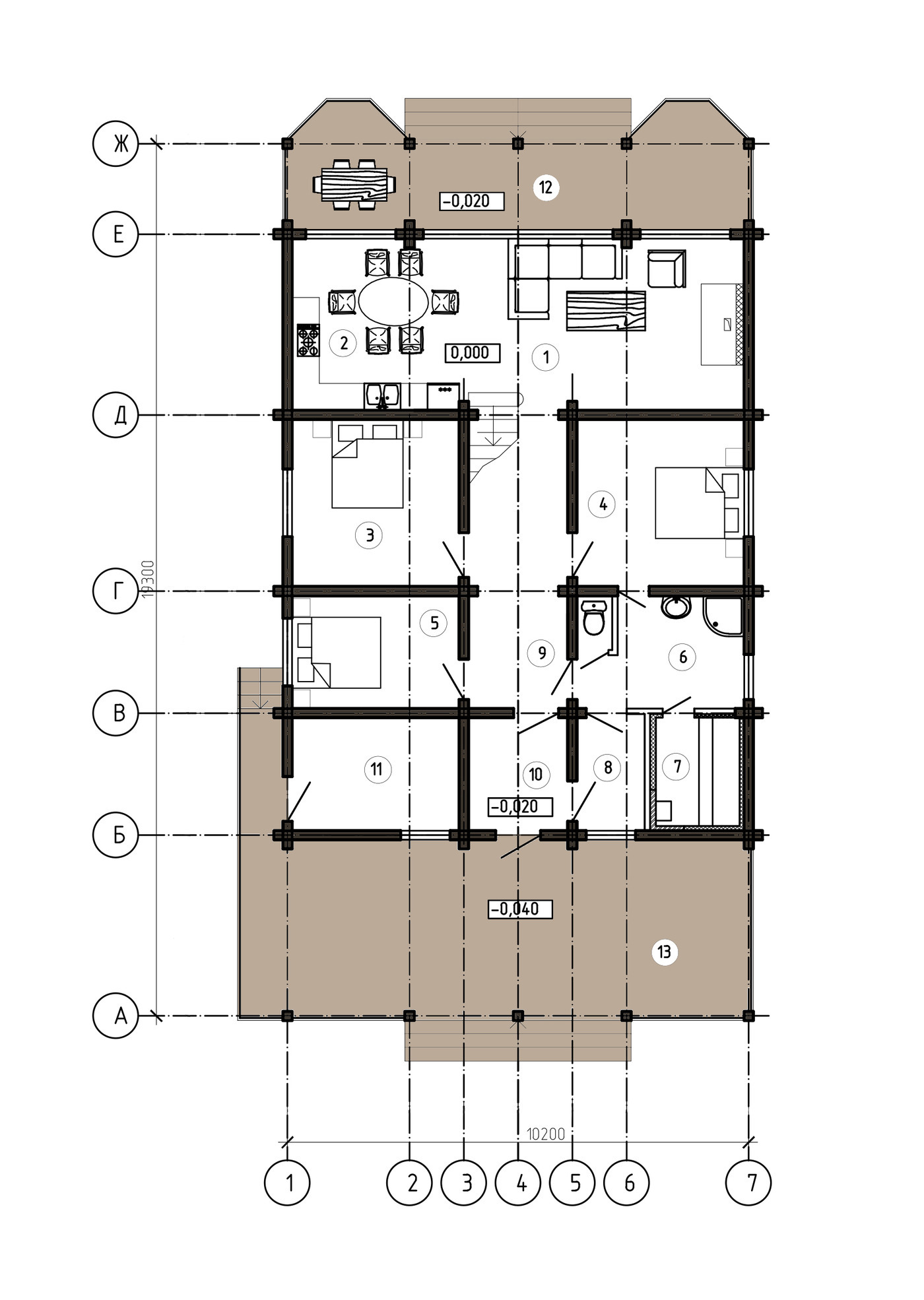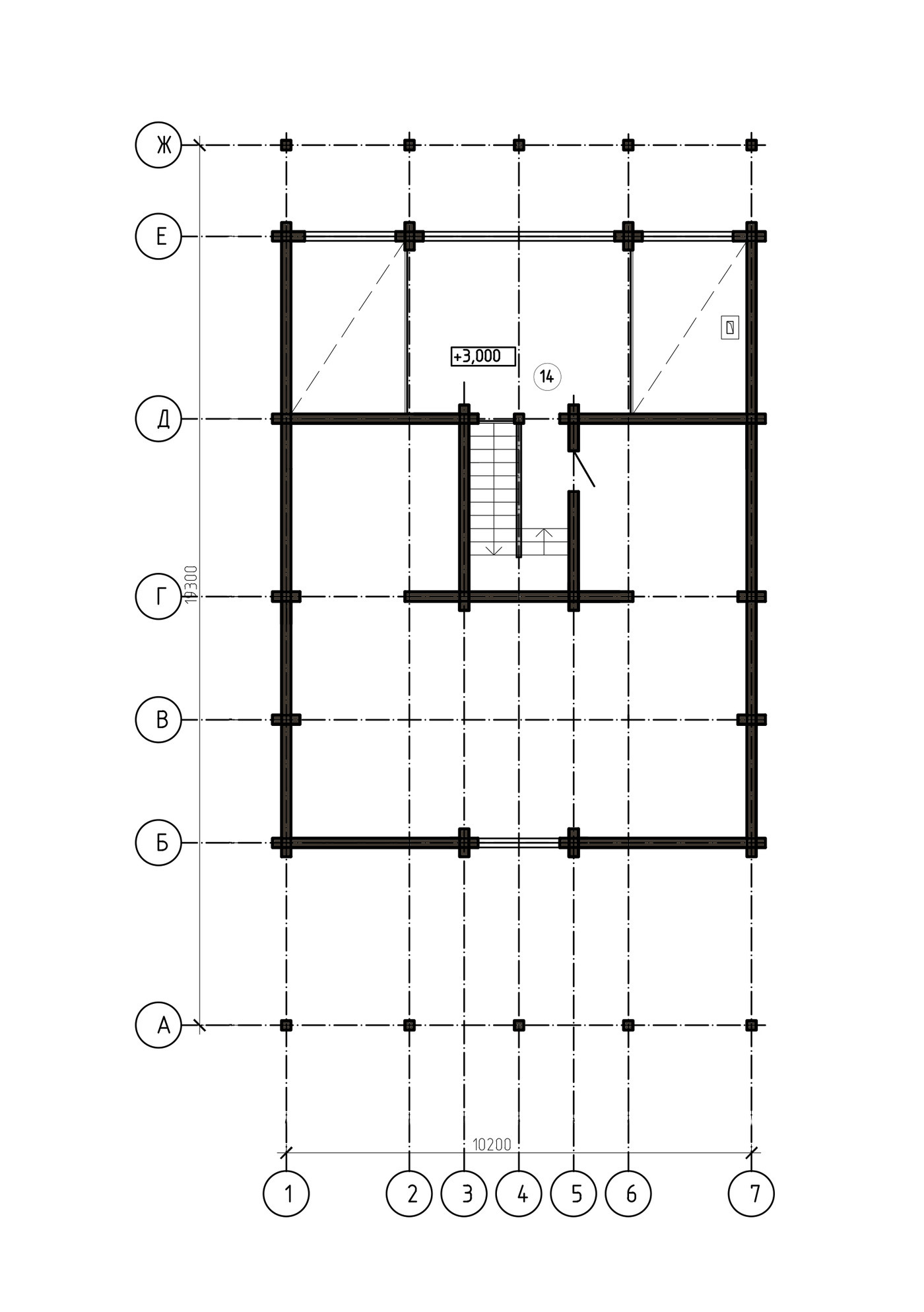 Rear facade of the house:
Photos of the wooden house in summer: