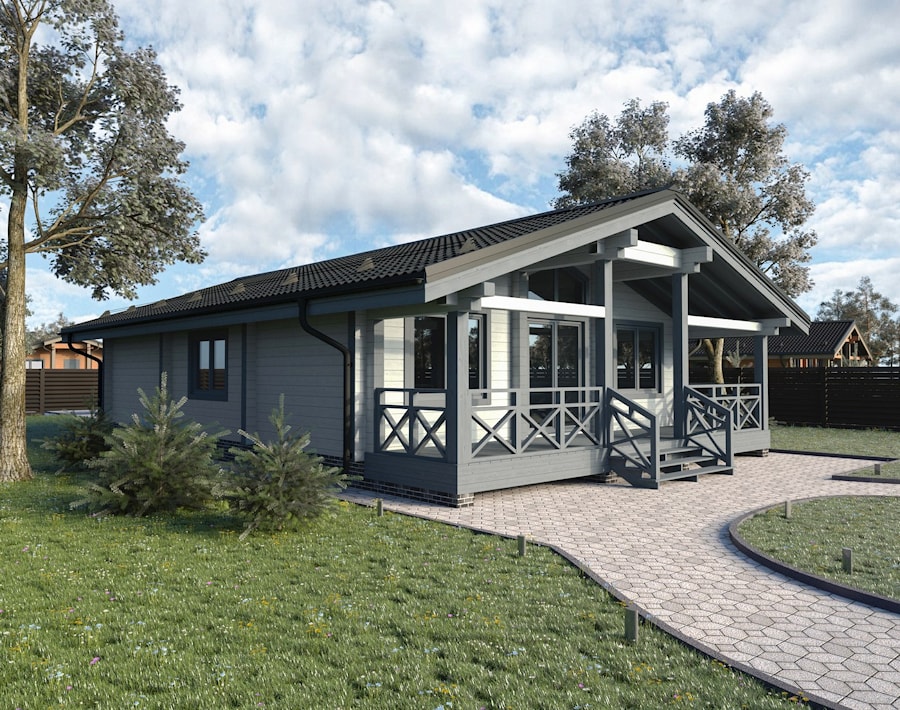 Another wonderful dream house from the company ArchiLine in the treasury to the desires to build a wooden house from a bar!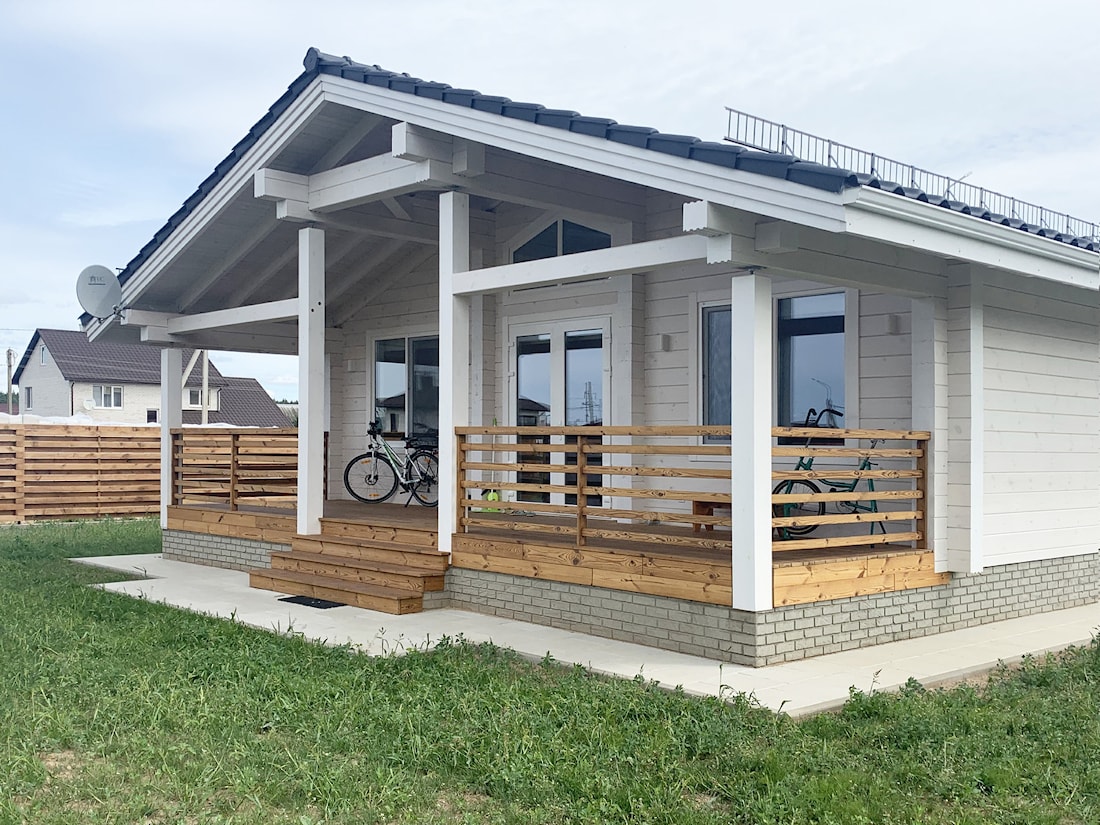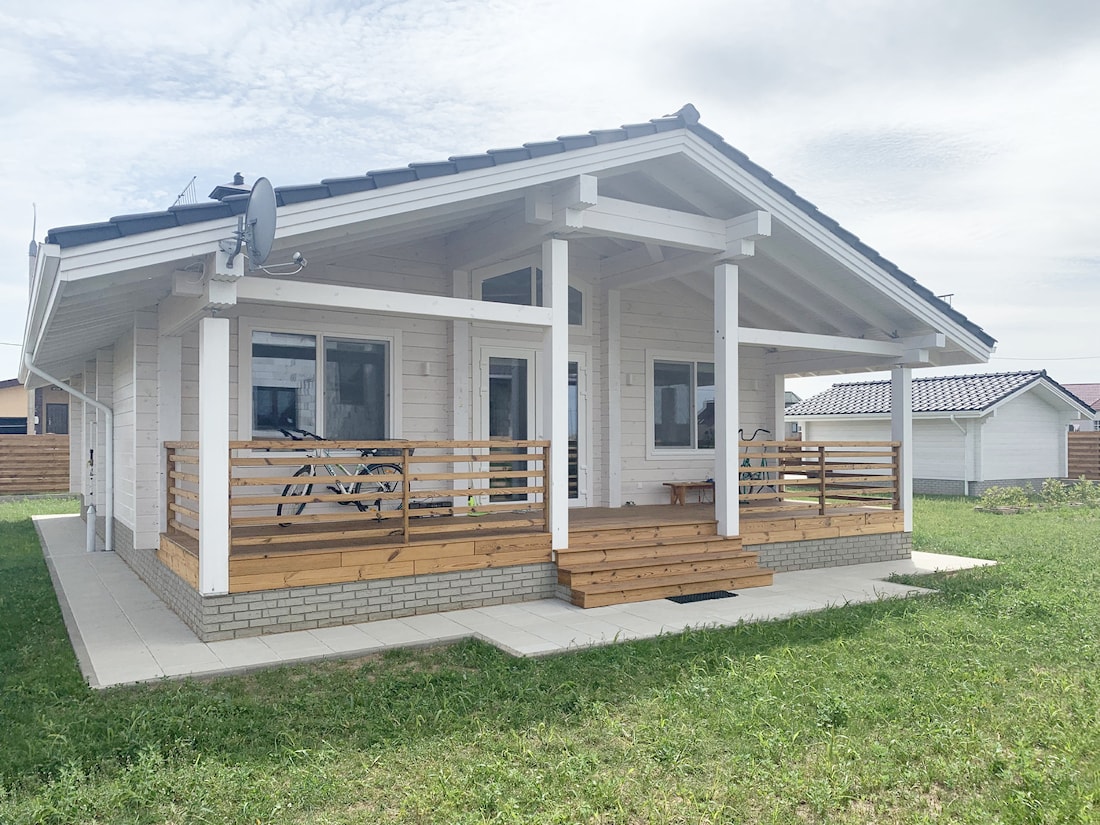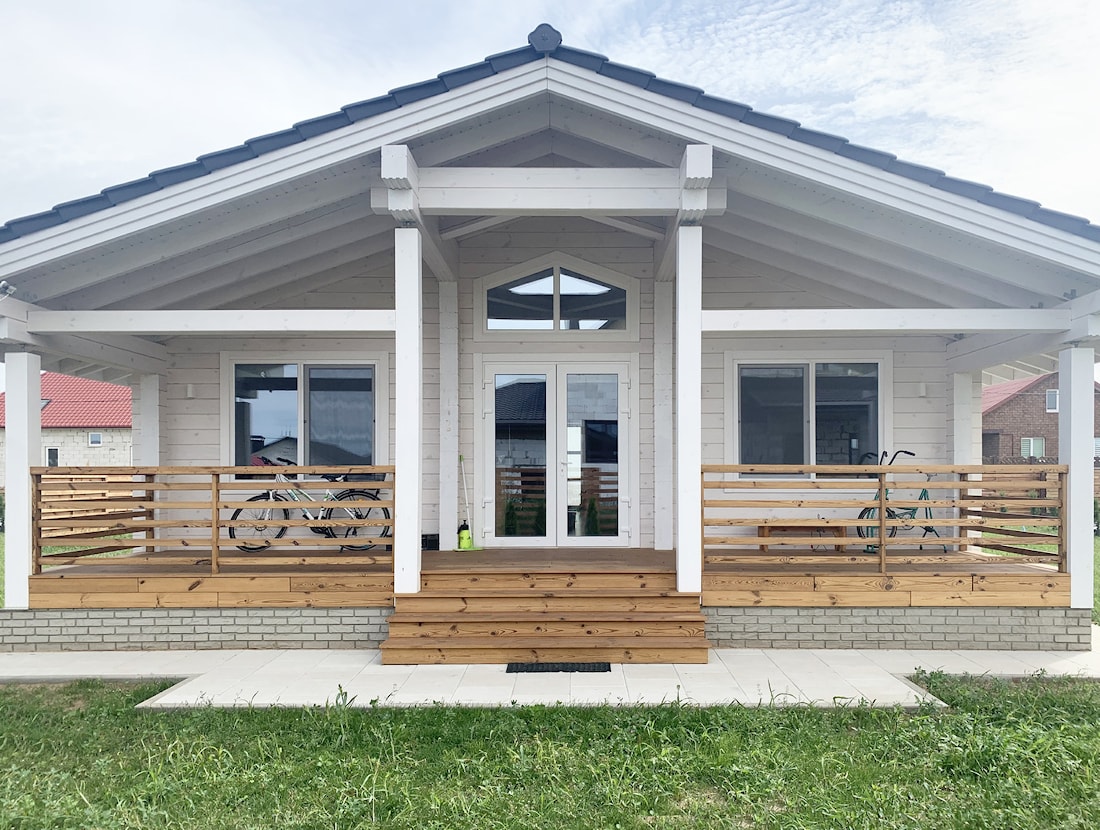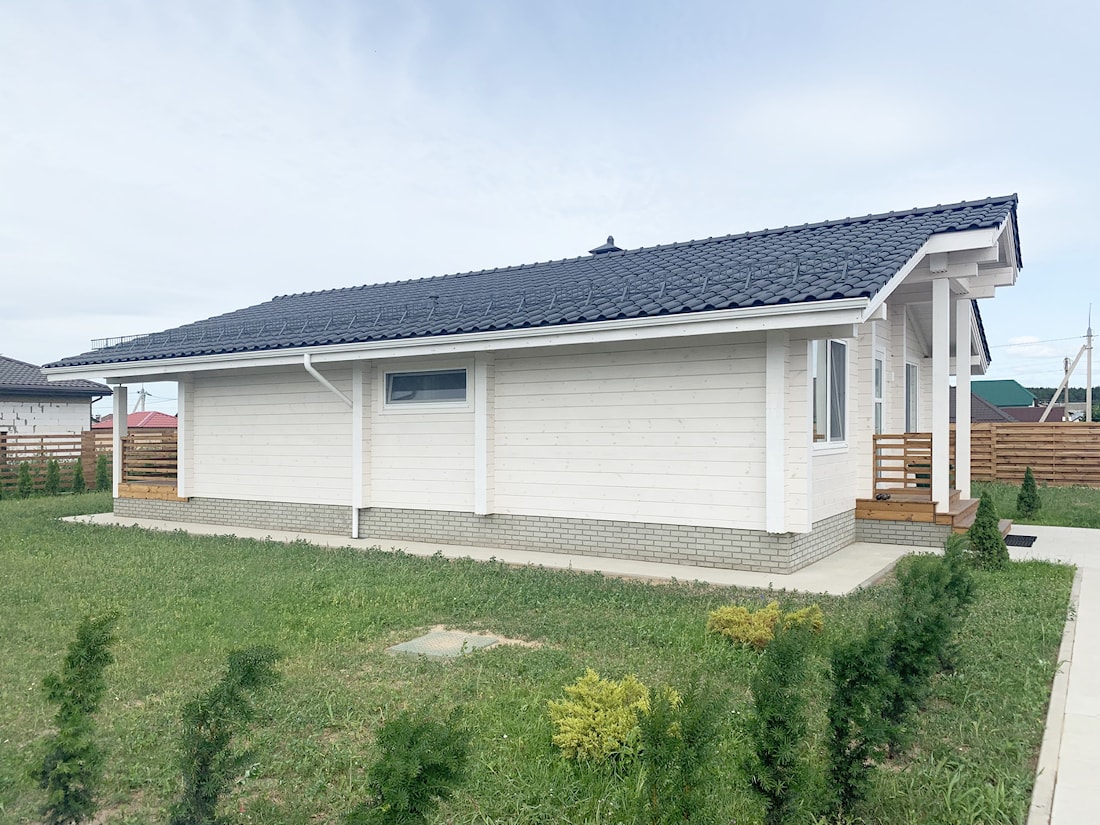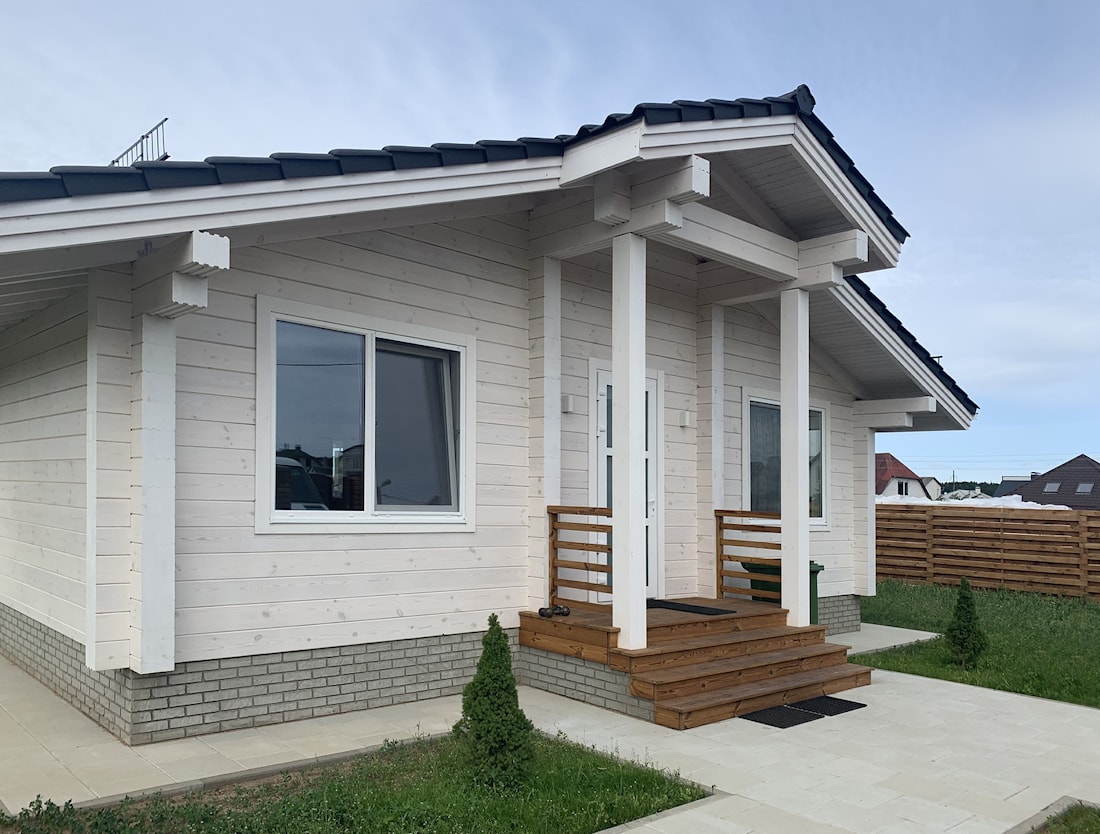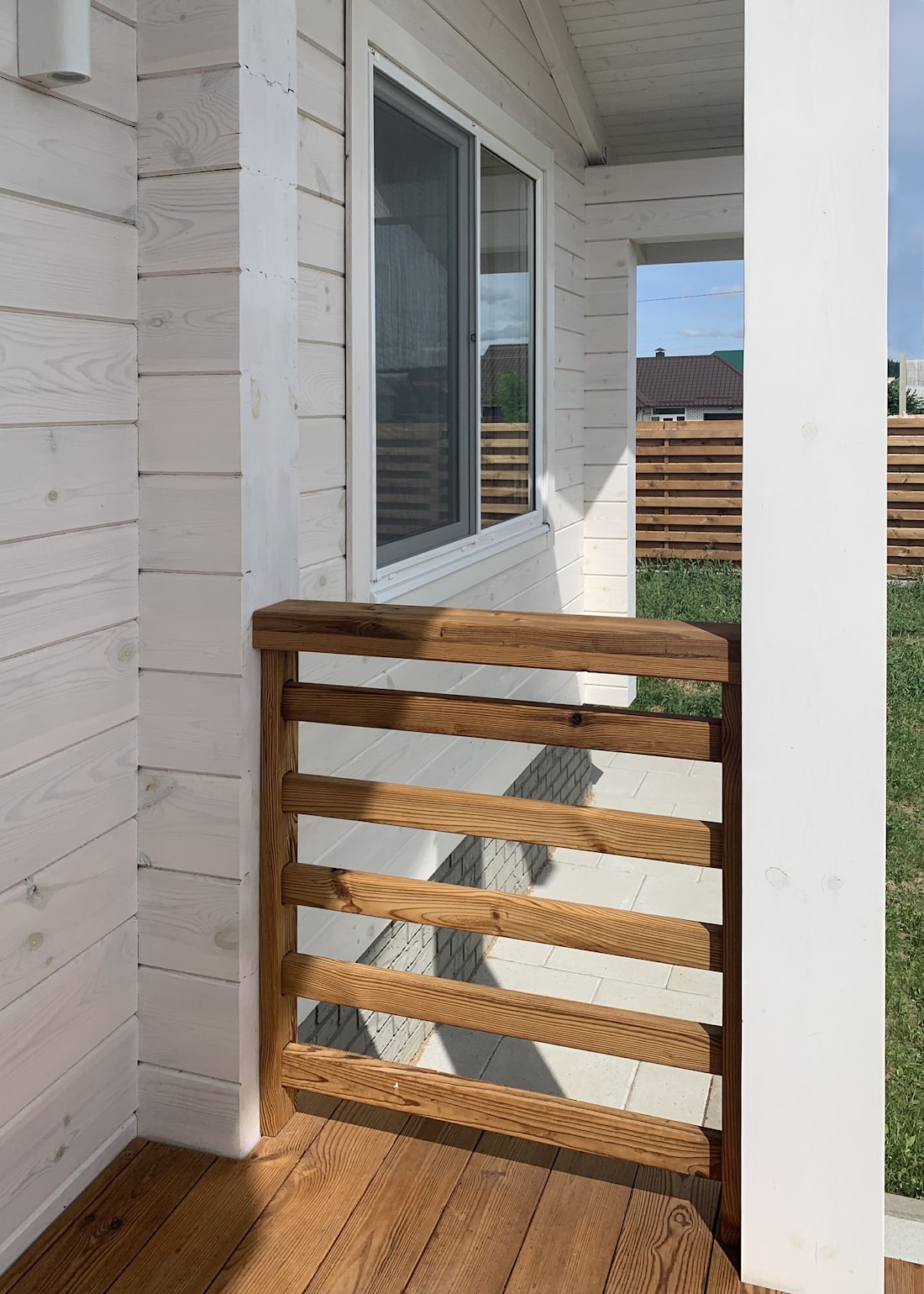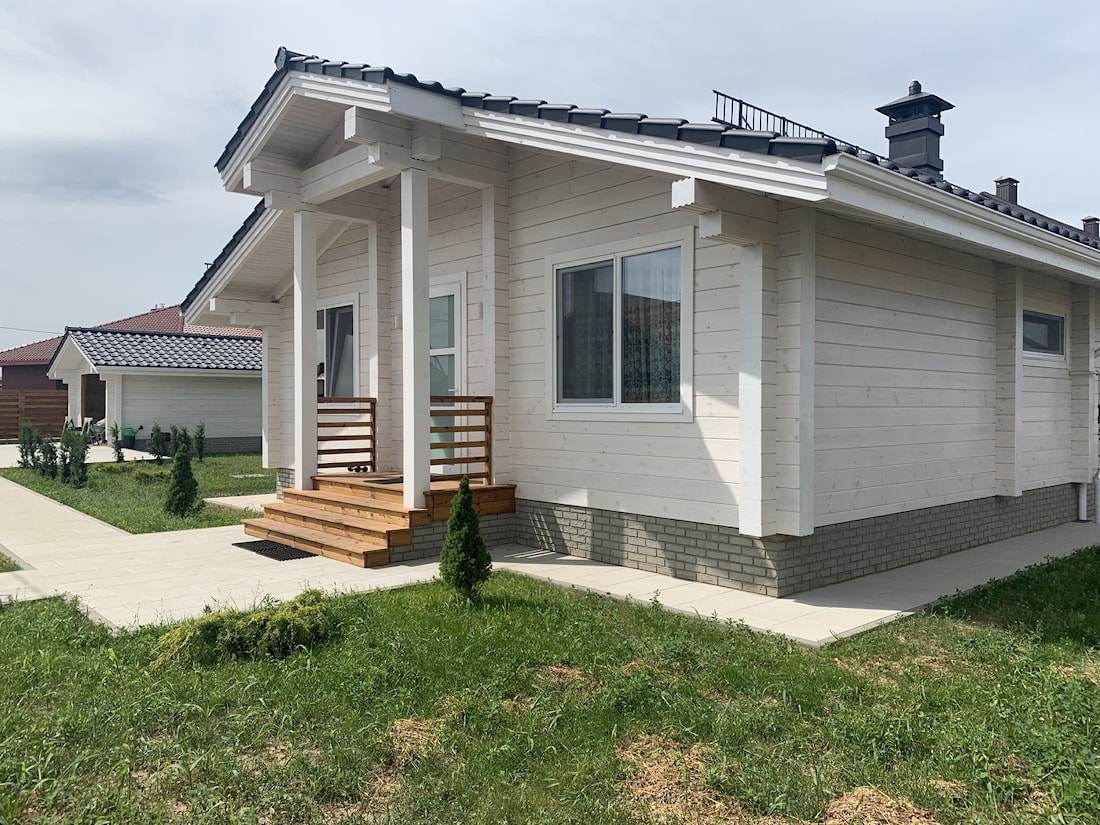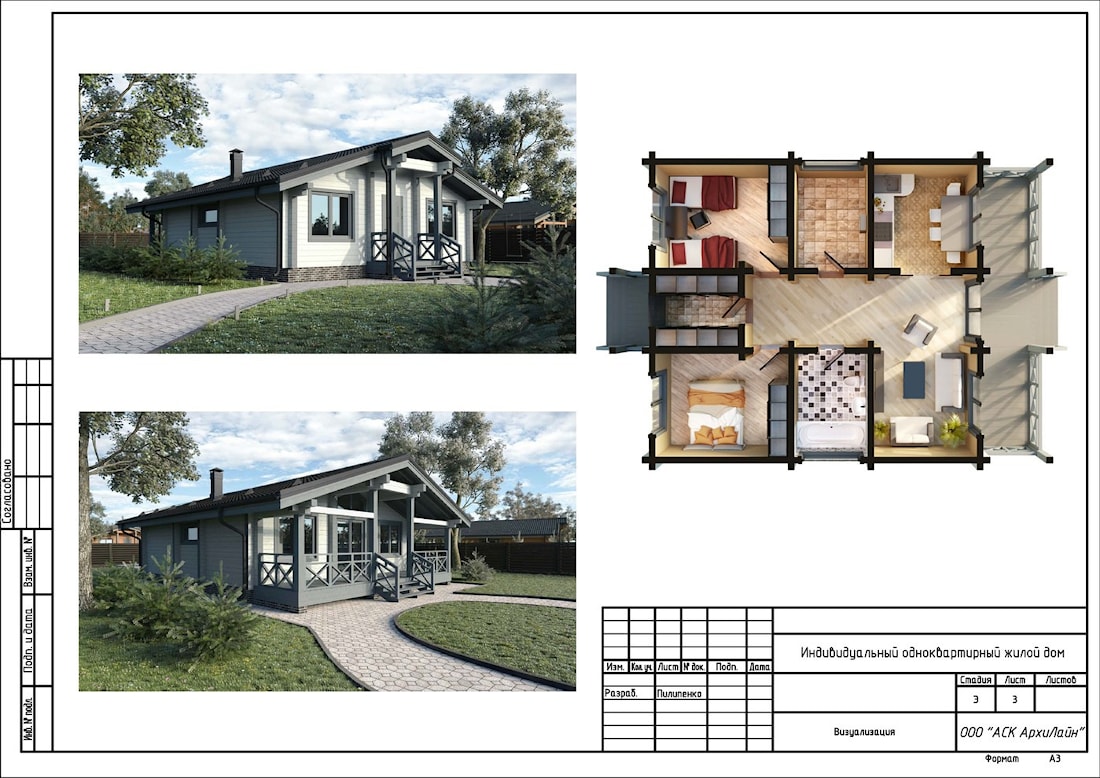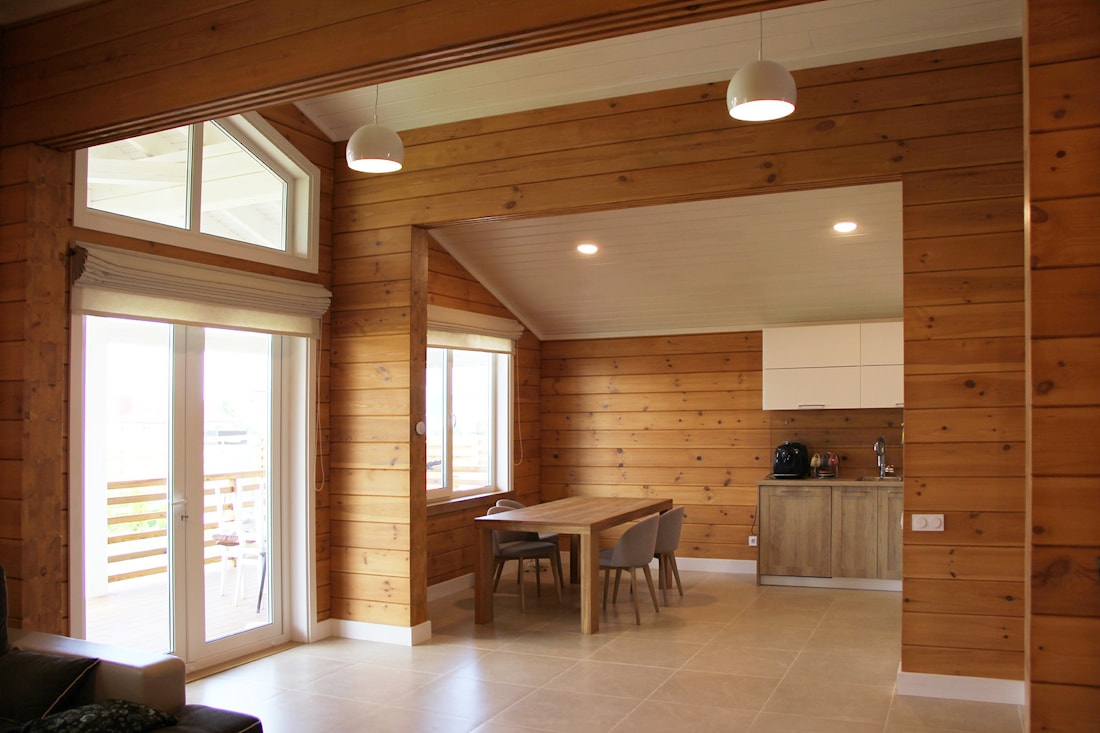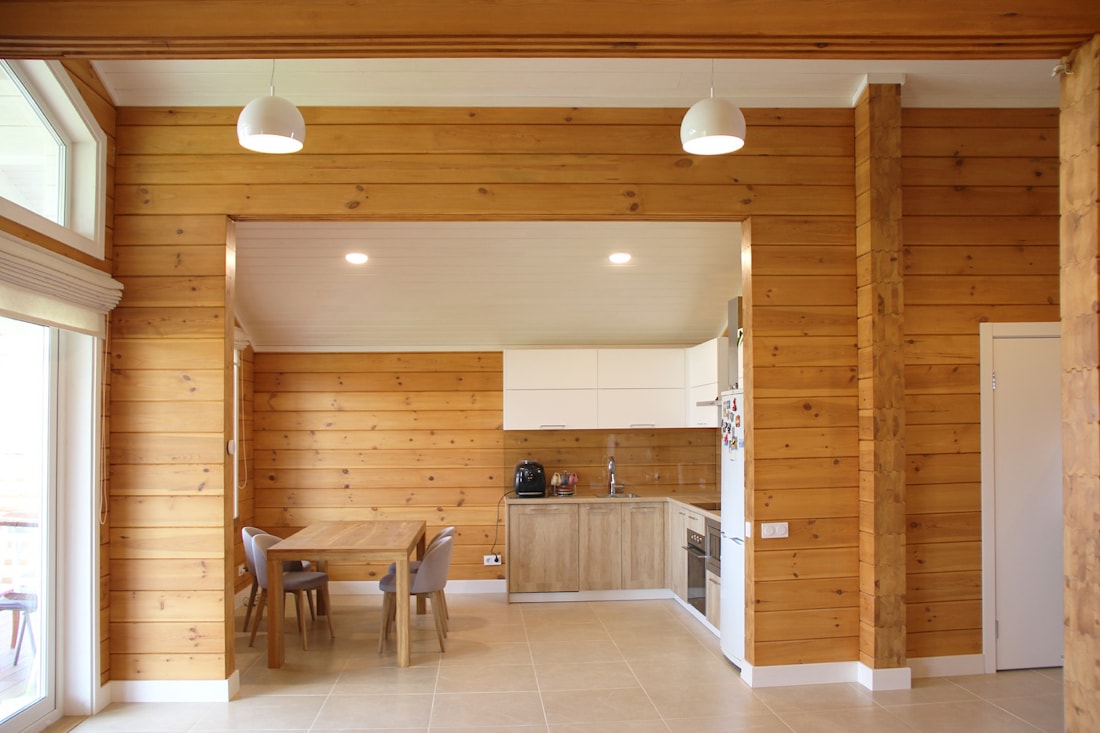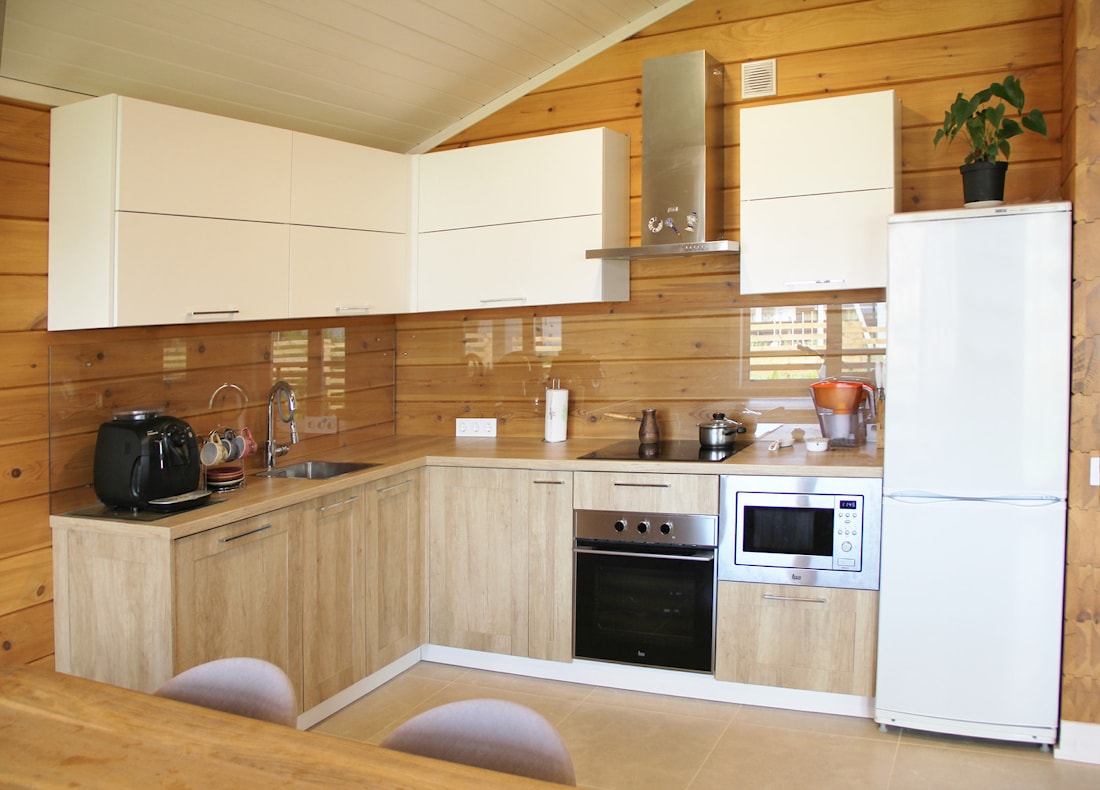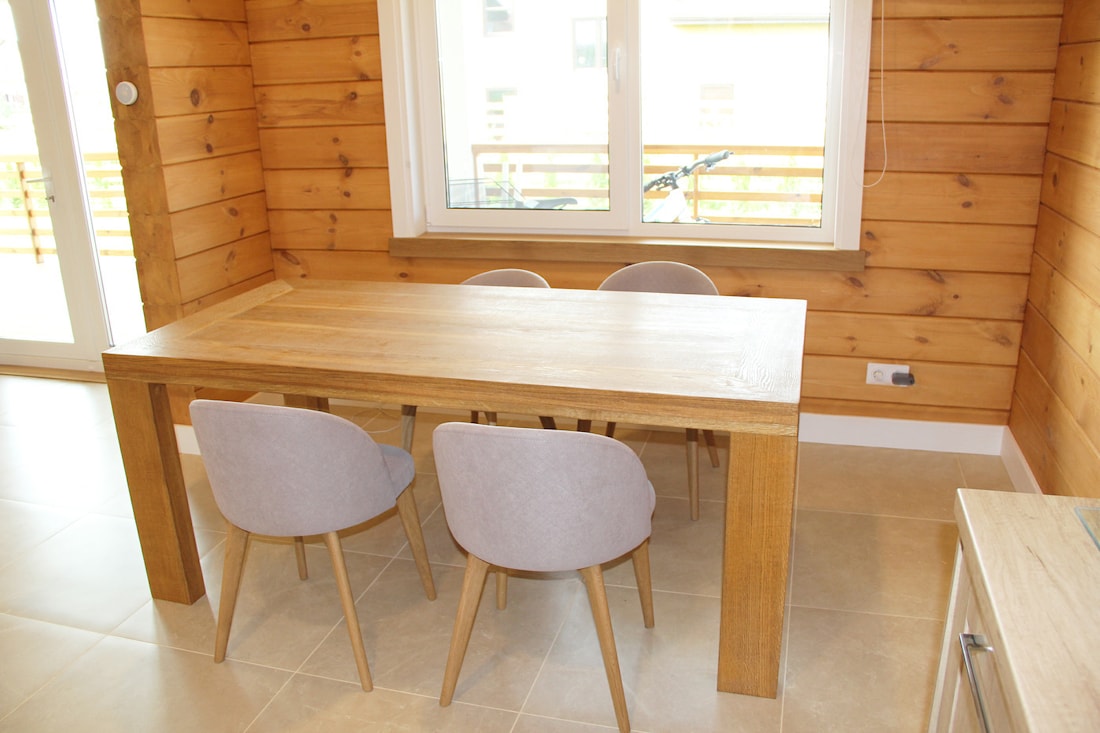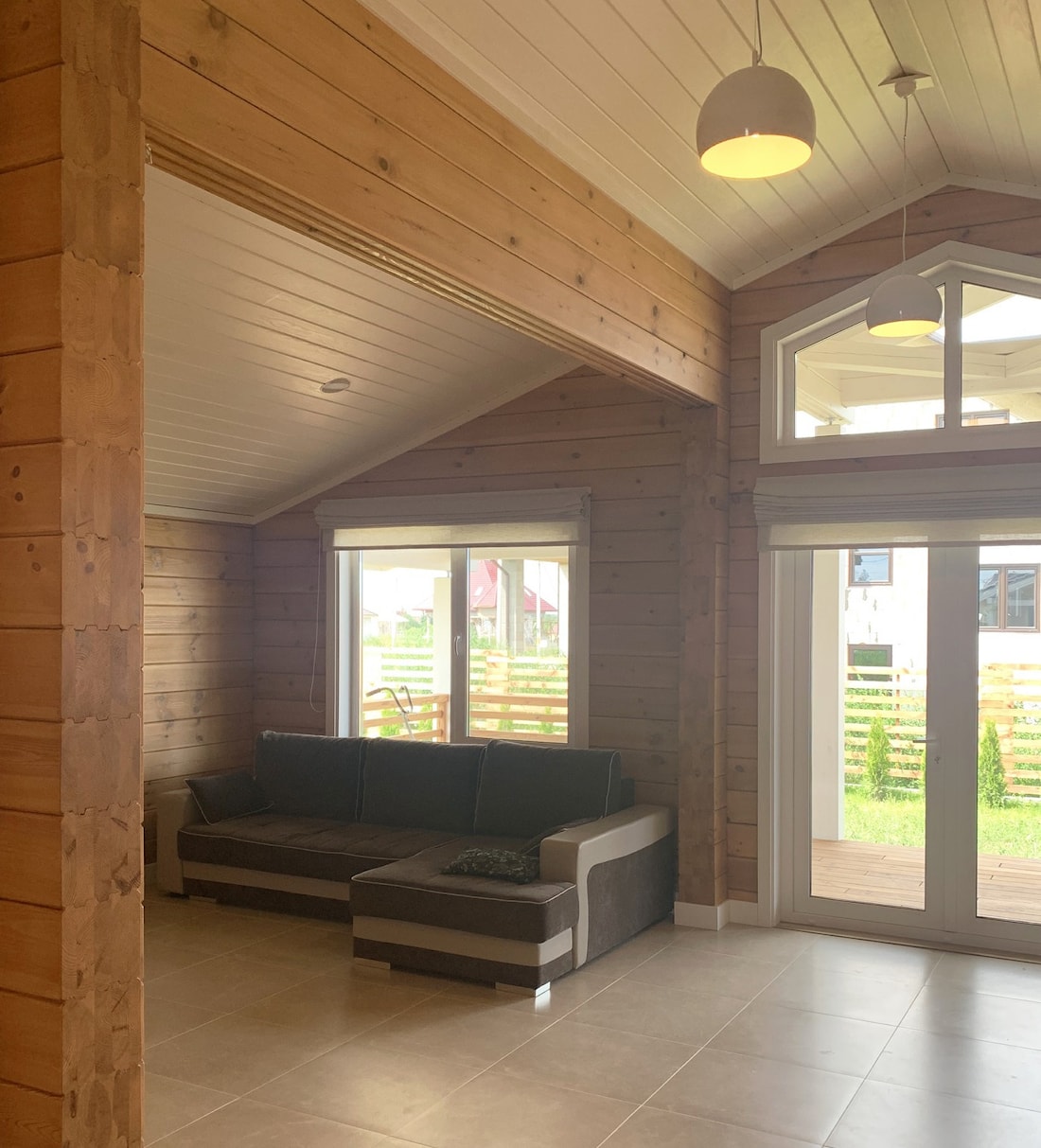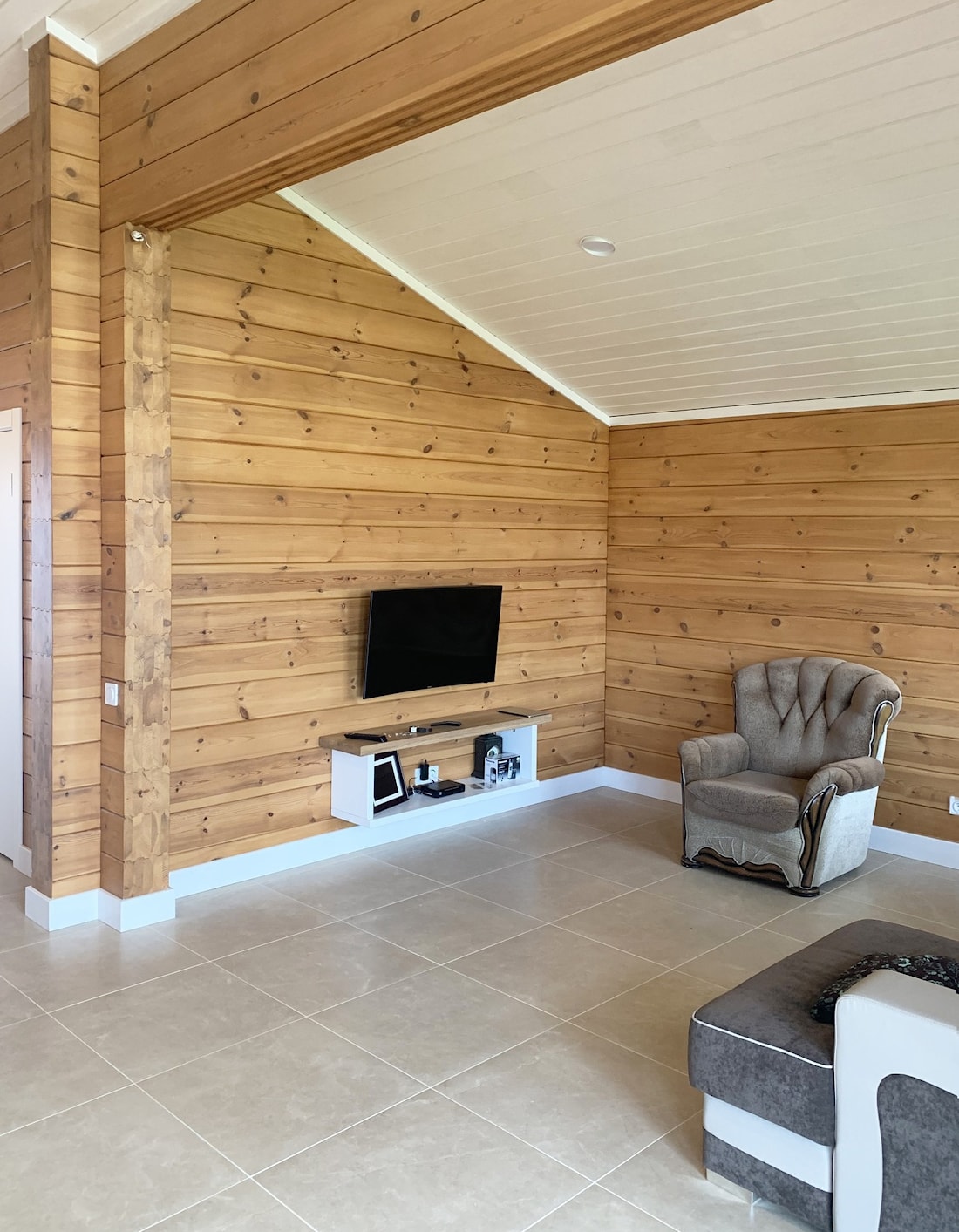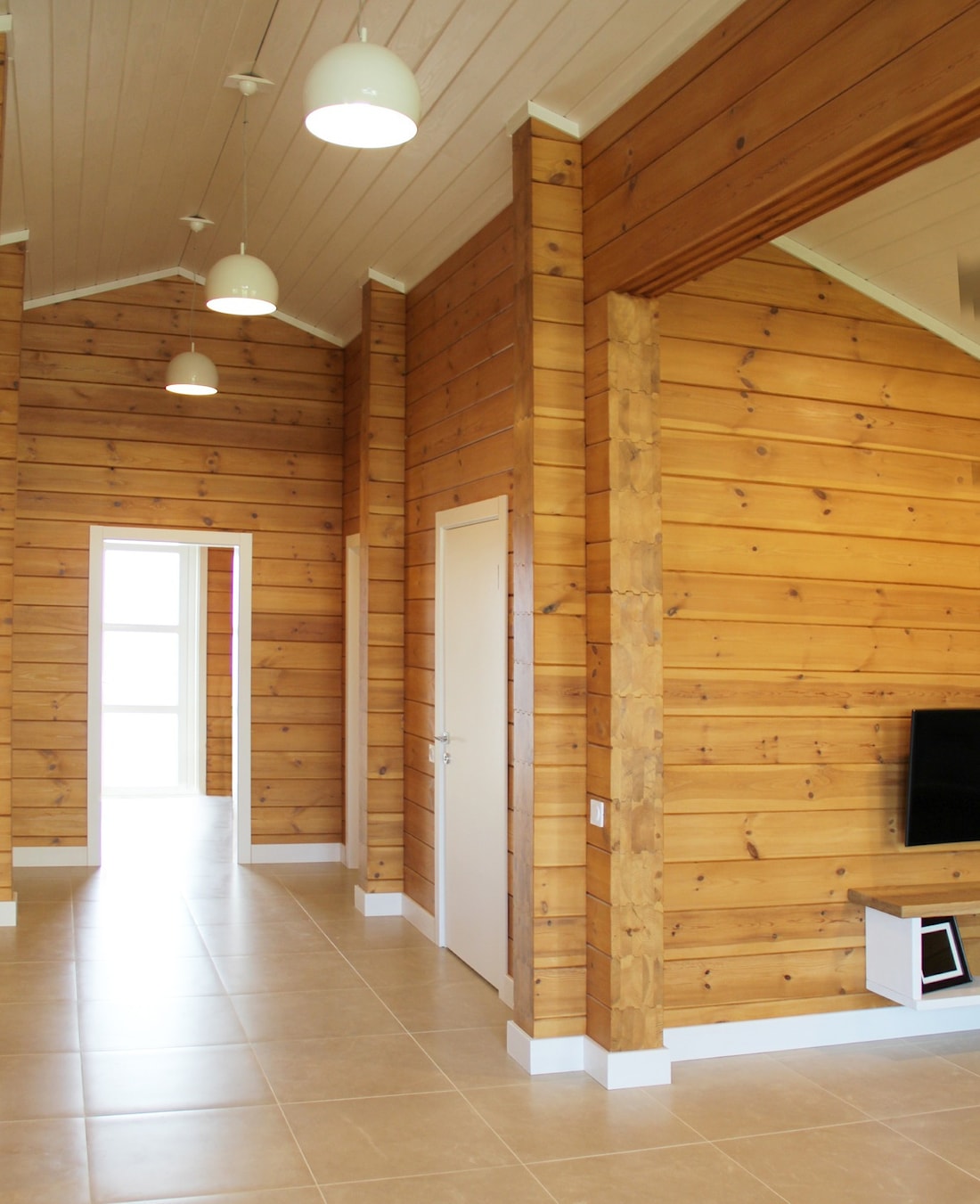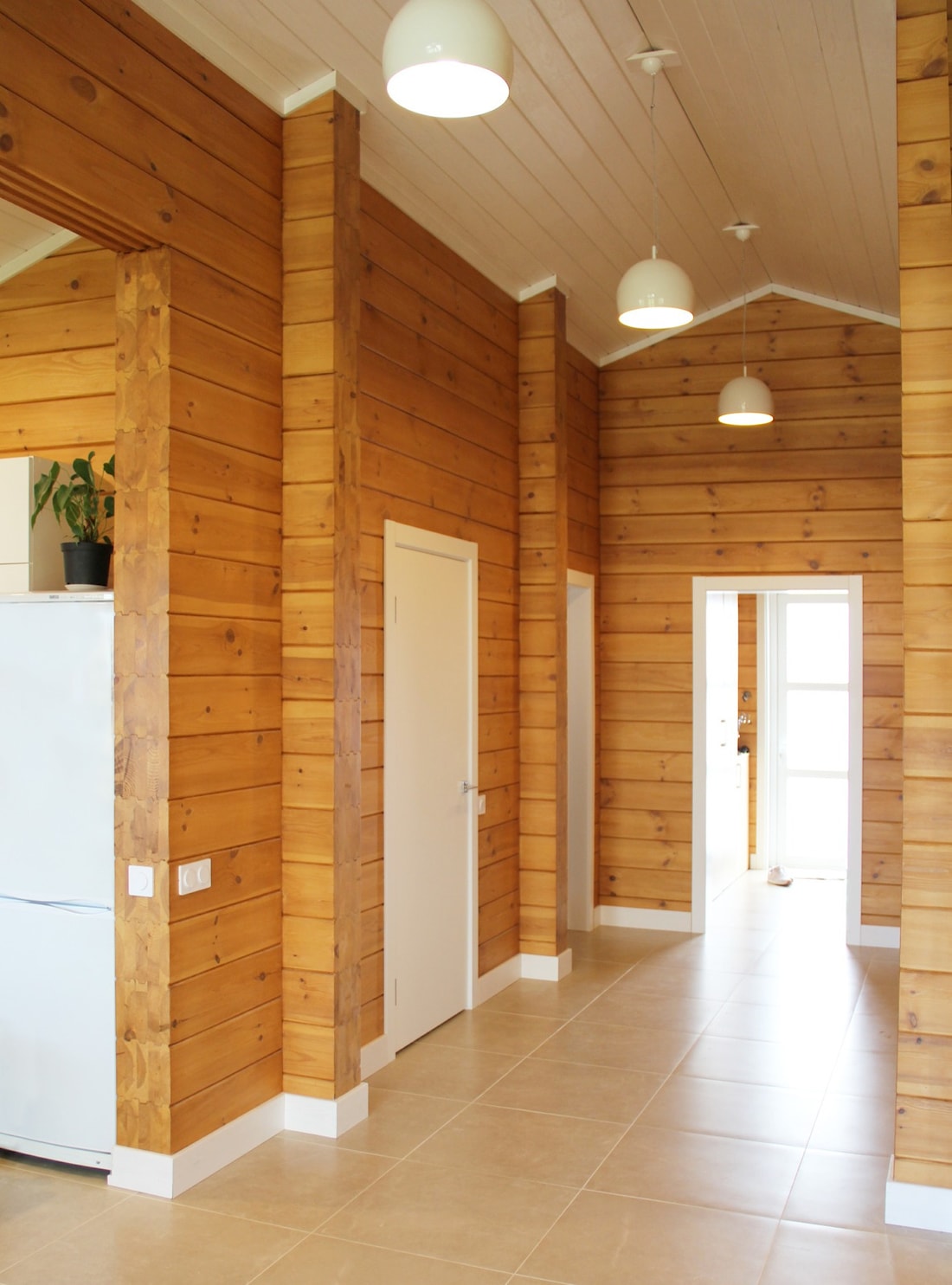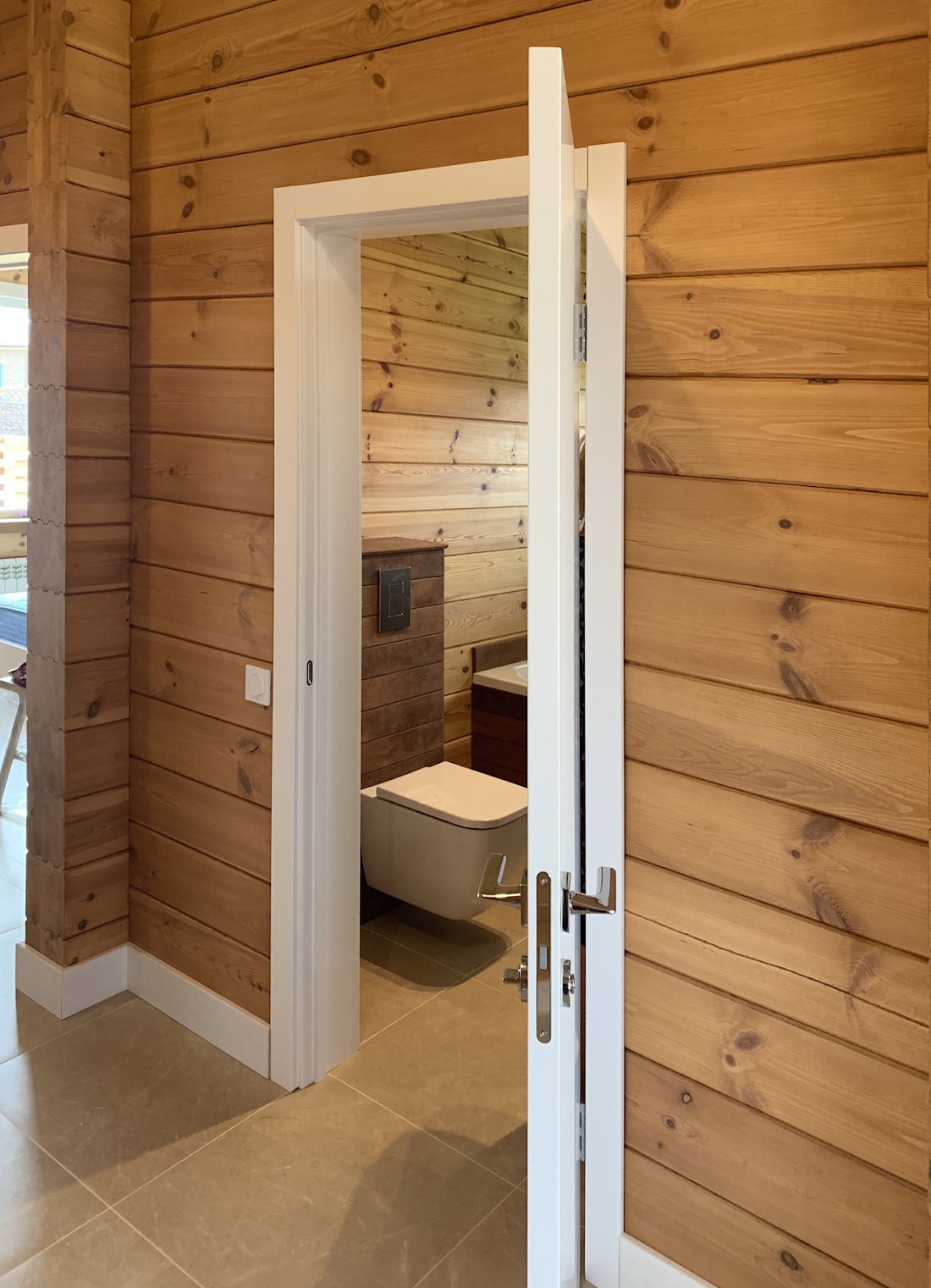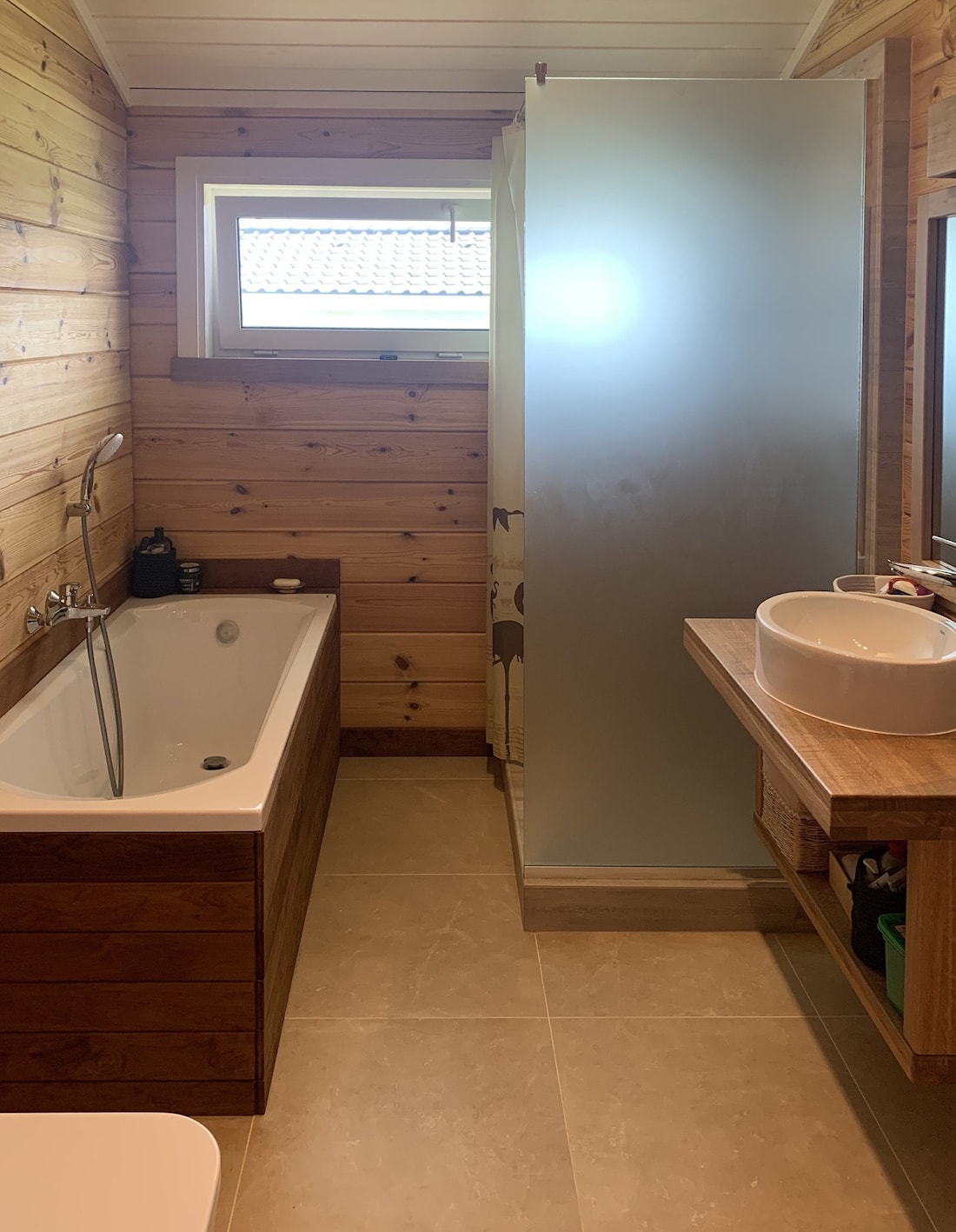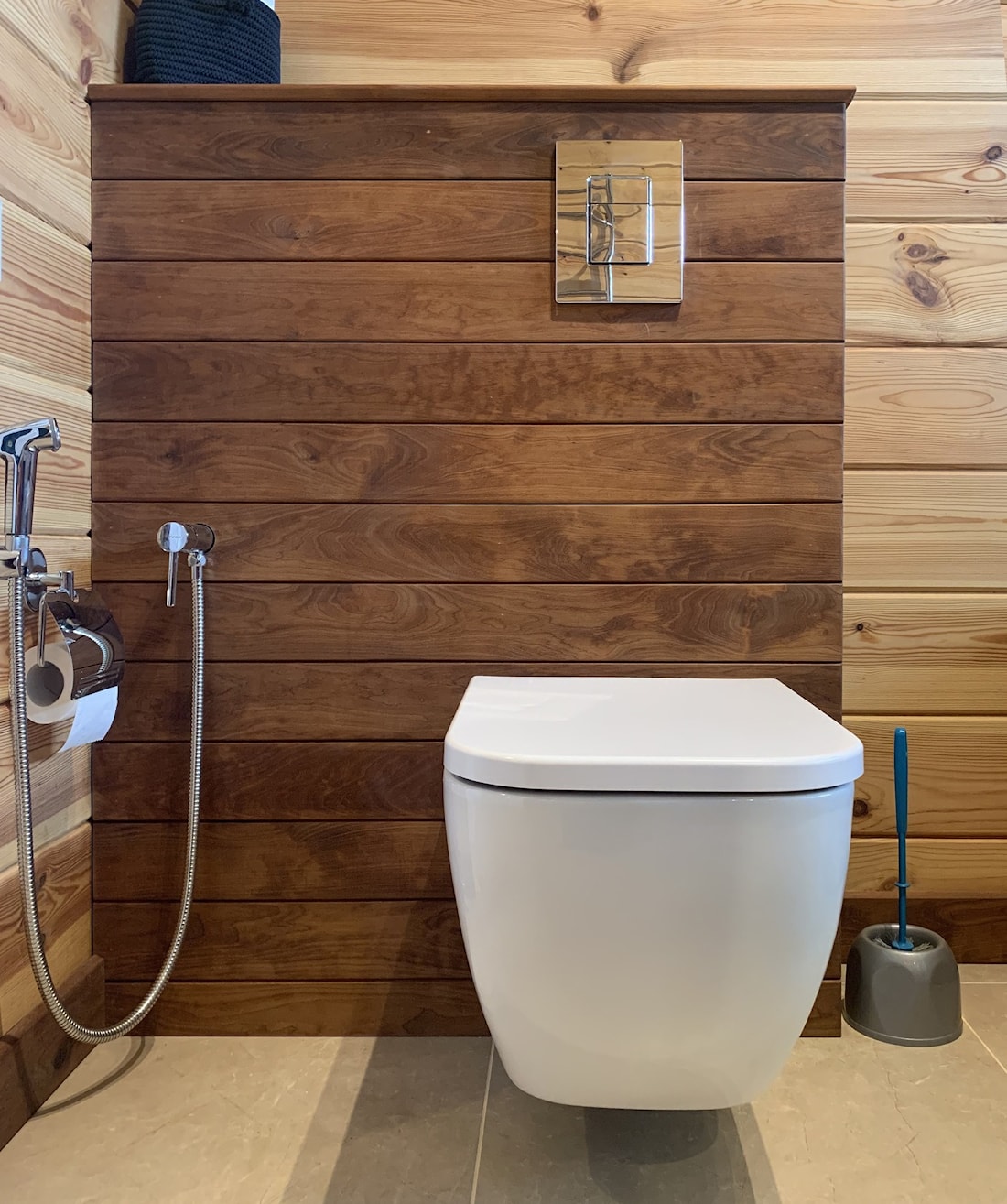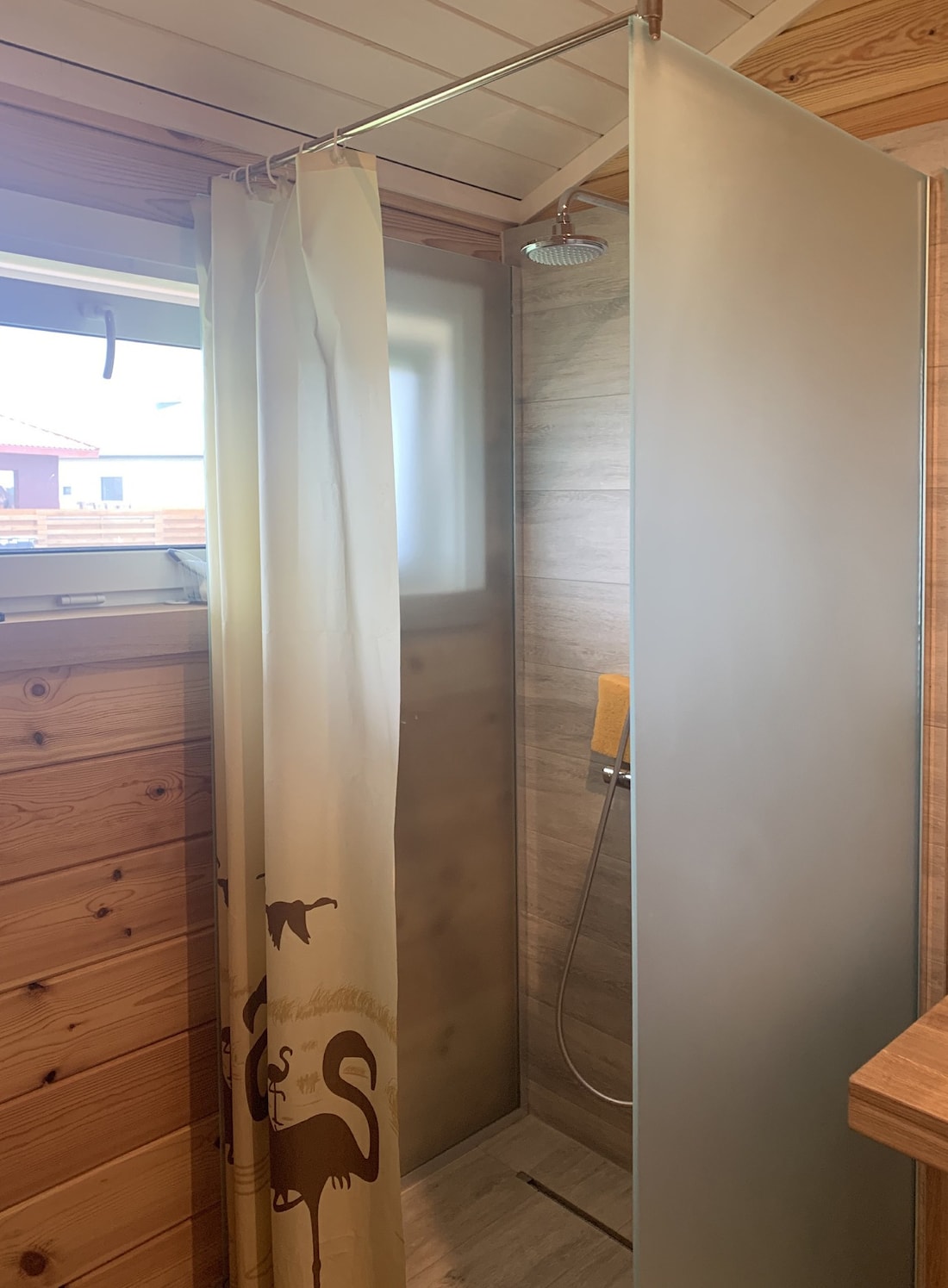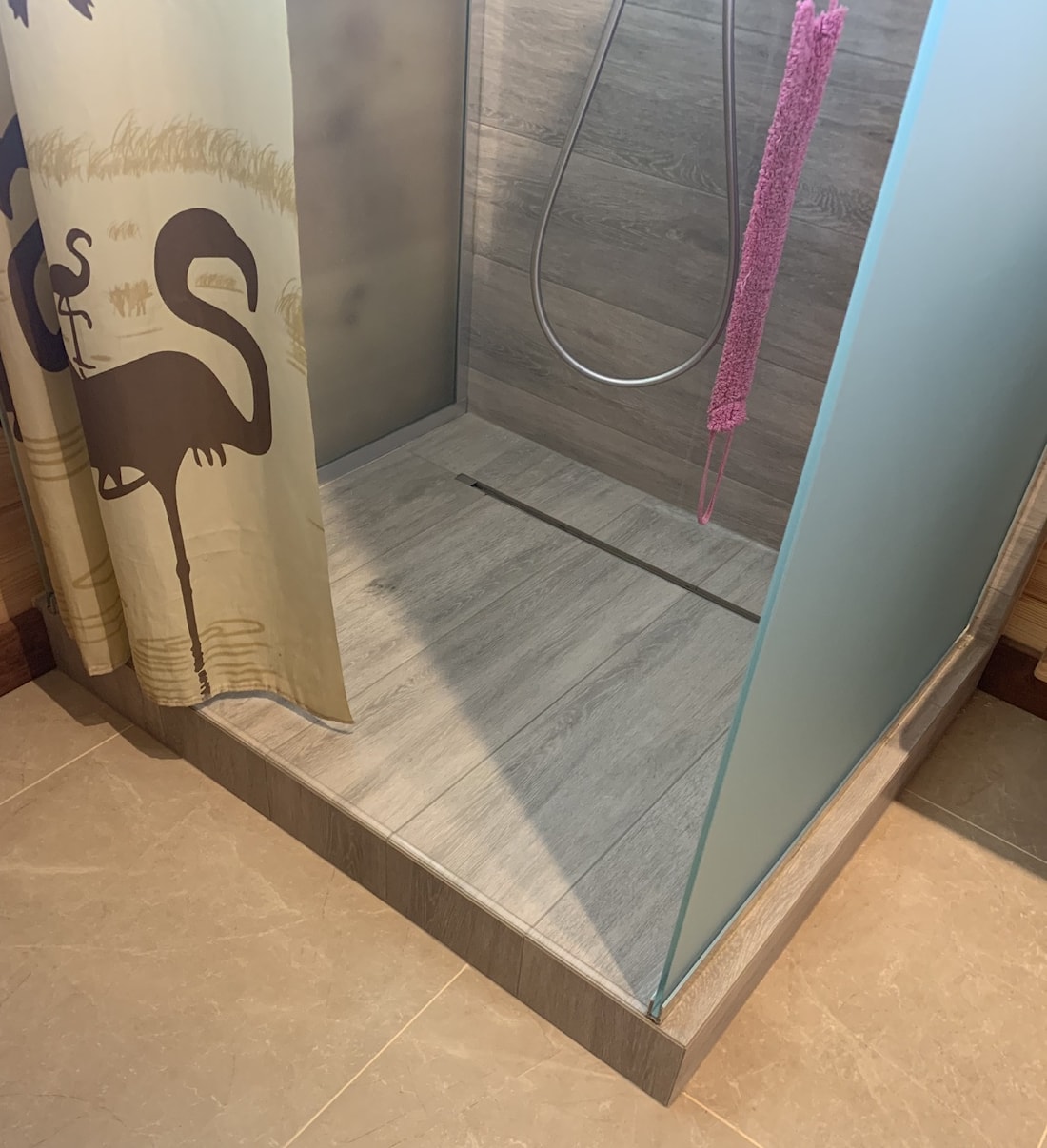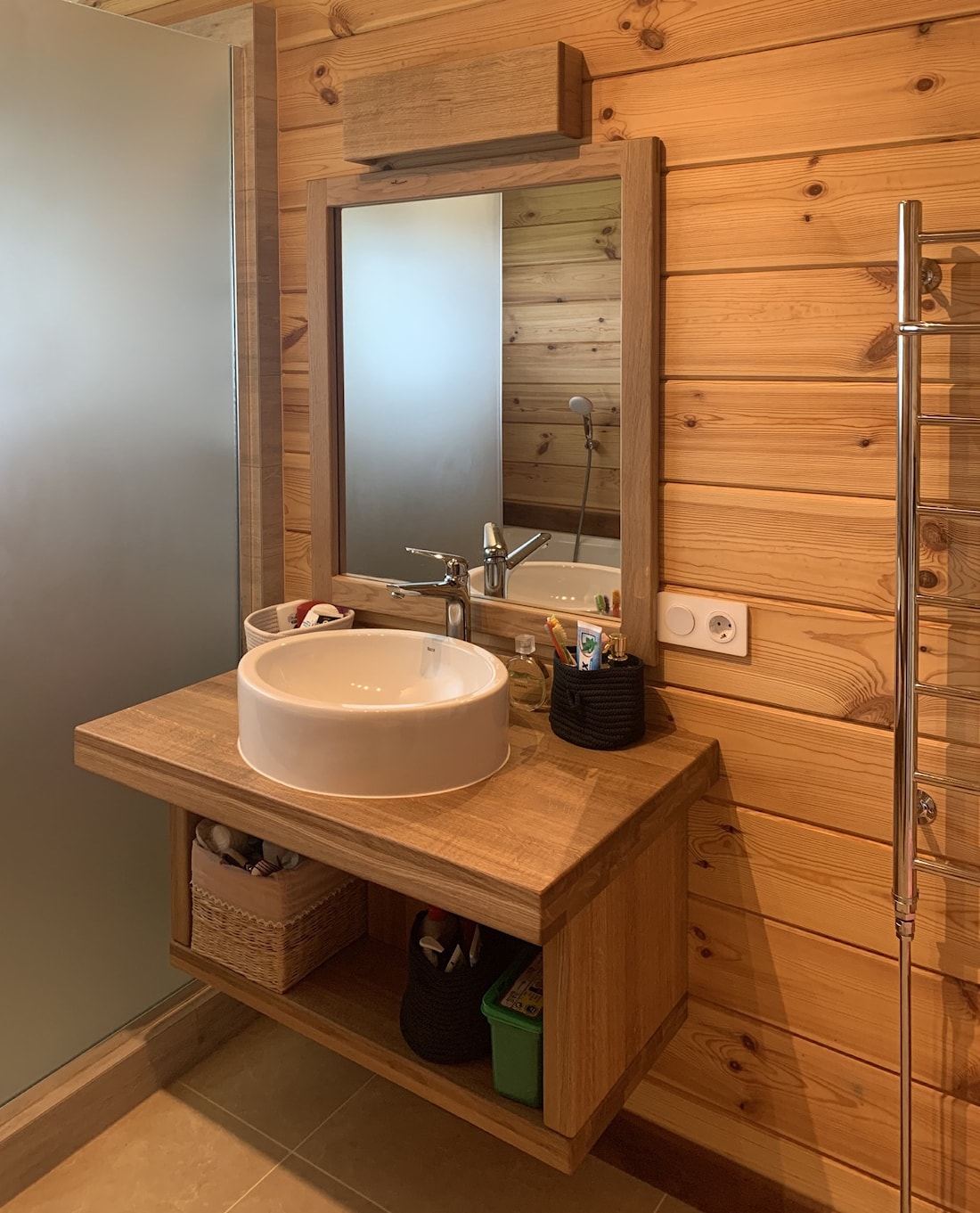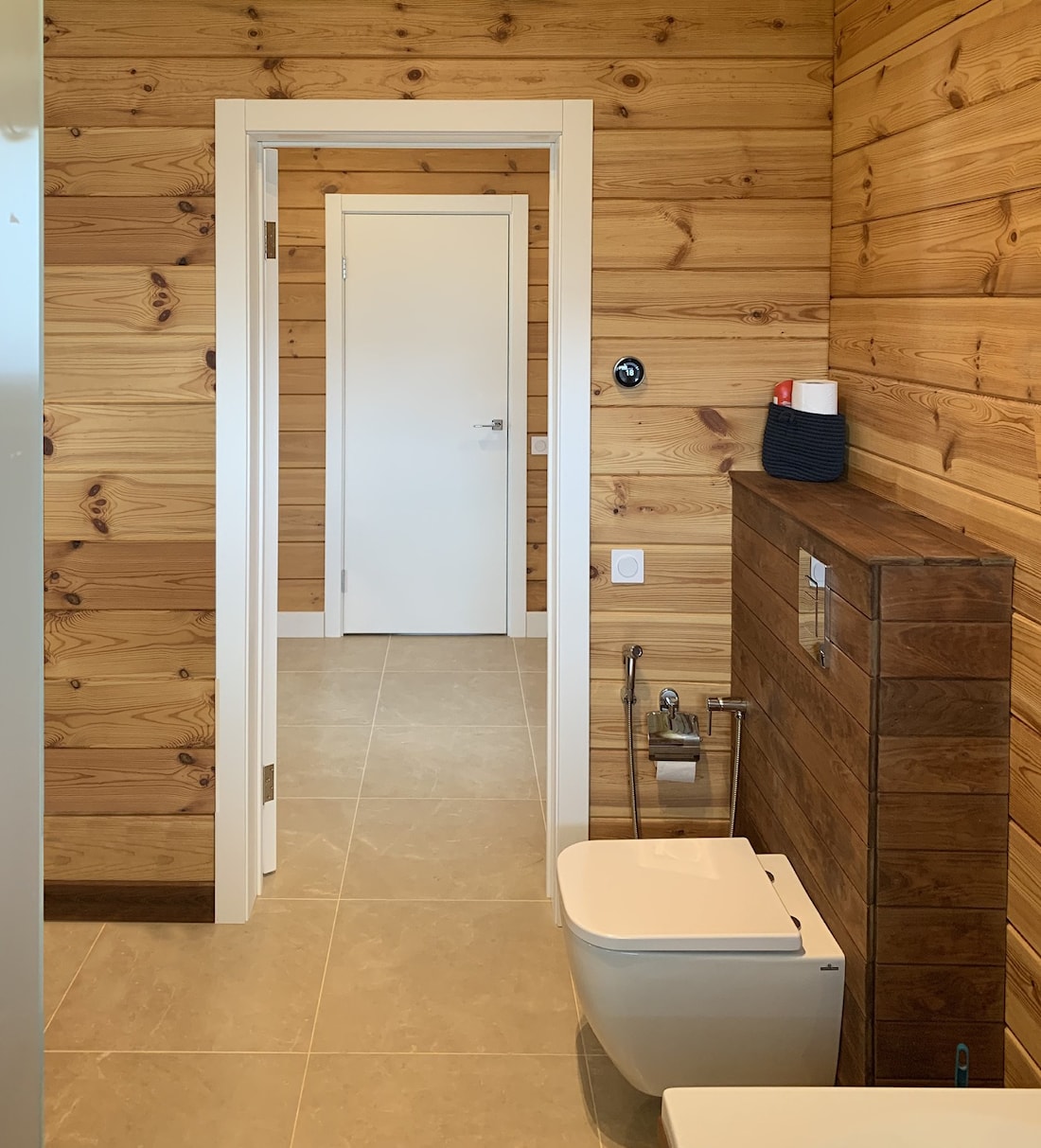 Cozy, comfortable, great option for a big family. Lovers of space will not remain indifferent to the layout and placement of premises. The successful arrangement of rooms allows each tenant to find a secluded nook for himself, where no one will bother. On the first floor, a kitchen, a living room, 3 bedrooms, a bathroom, a hall, a furnace and a tambour took their place. On a spacious terrace you can put a table and chairs and enjoy nature with a cup of hot tea, or get together with a big company and spend time with your friends for heartfelt talk.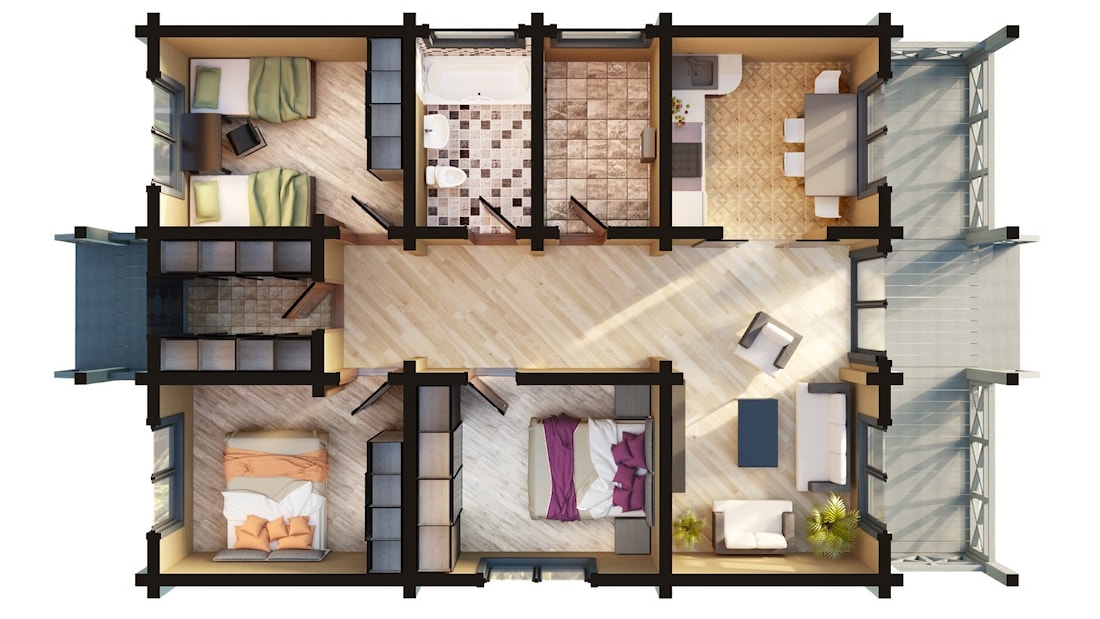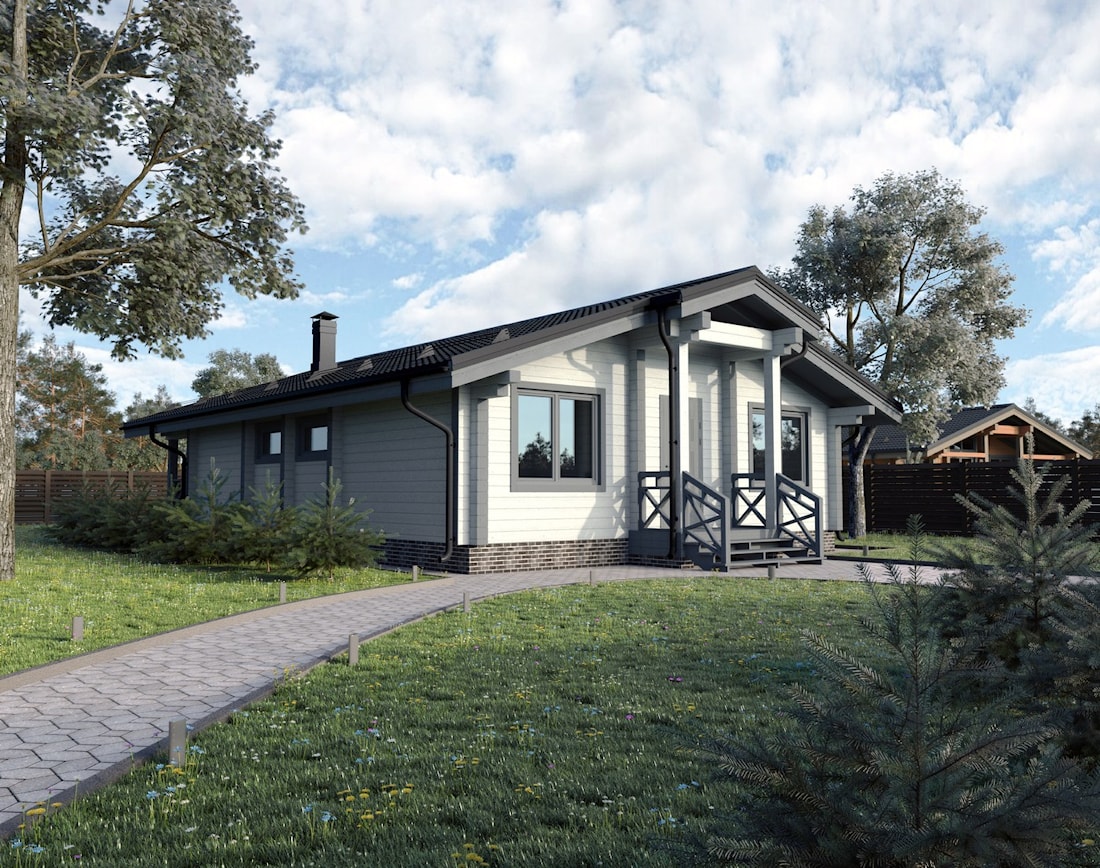 As we have said many times - the project is the beginning of all beginnings. Seen on the Internet pictures of houses, be inspired and come up with a general view of their future home - this is only a small part of what needs to be done in the future. You may encounter a bunch of questions and not know the answer to them. In order to avoid this, we advise you not to waste time and immediately turn to specialists who will tell you about all the features and help you decide on the solutions. Experienced managers and the designer of our company will explain to you all the trivia, and the architects will take into account your wishes when developing the project especially for you.
Well, while you are in search of ideas for the house of your dreams, pay attention to this wonderful house!
So, what sheets are developed and what they are needed for - later in this article.
The first sheet informs about what was developed in this project. Also a list of normative documents, which was taken into account by the architects during the project implementation, is presented. Technical and economic indicators give an idea of the area of the house and its construction volume.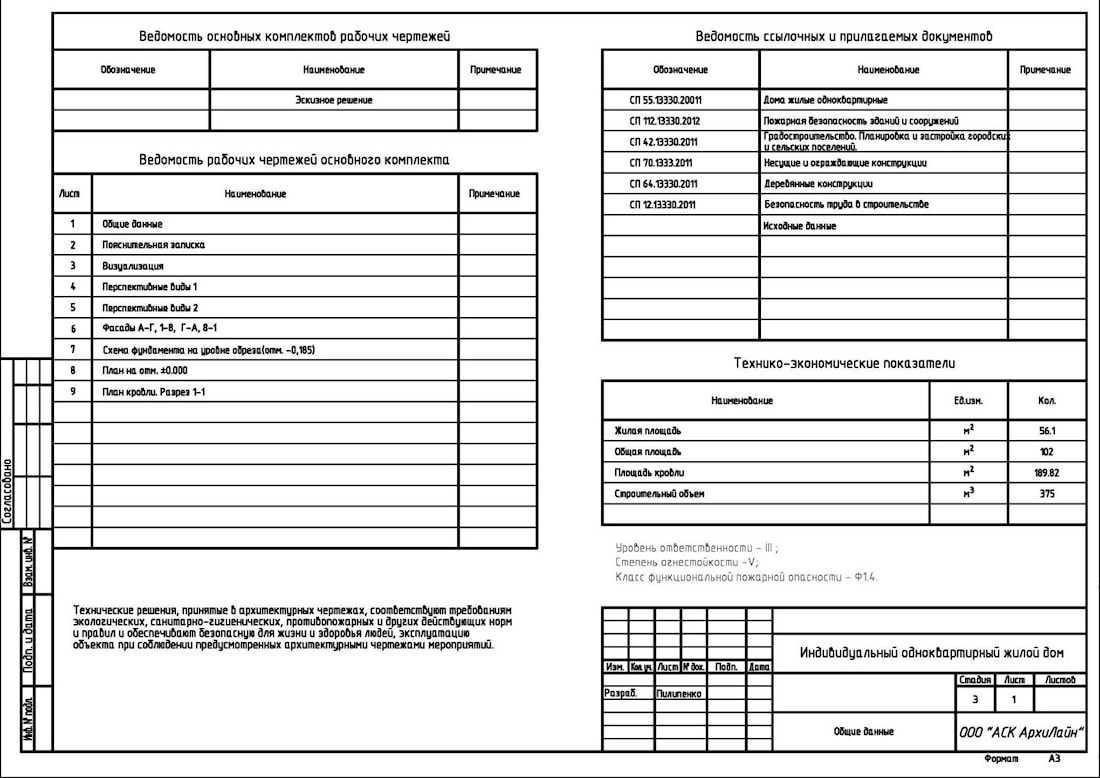 The second sheet - an explanatory note - informs on the volume-planning decision of the house, on its supporting structures, all wooden internal elements, external and internal decoration.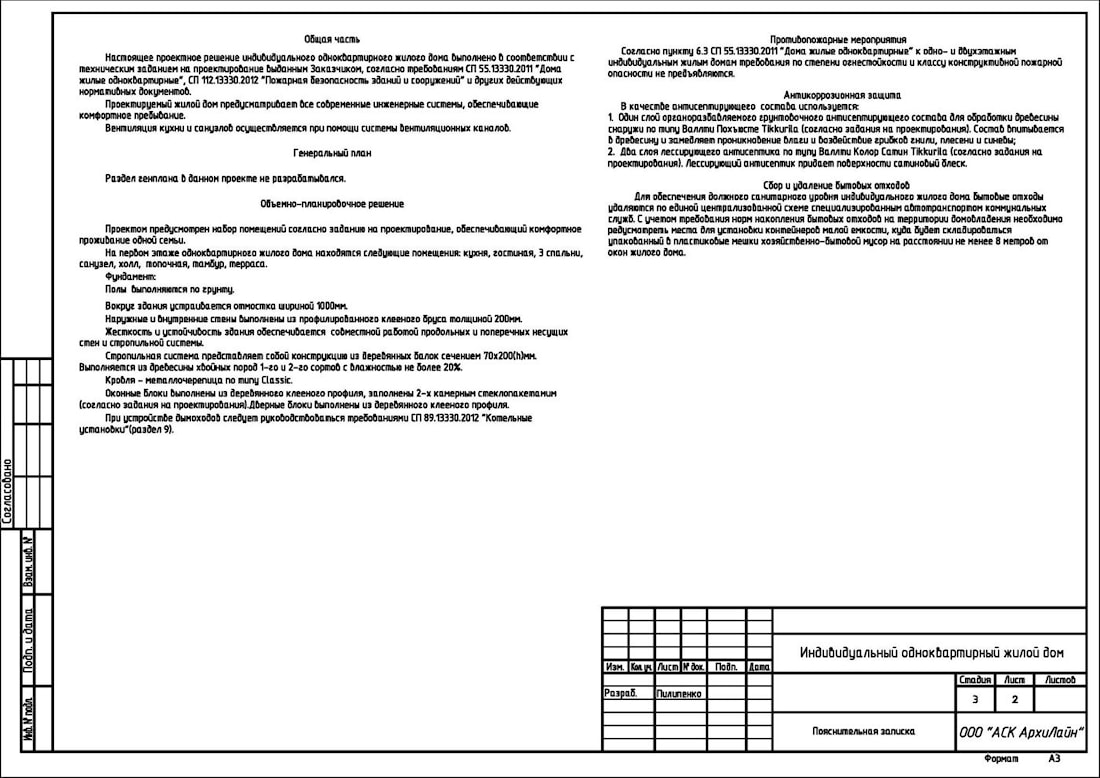 On the facades are placed all the marks of the levels, to form the scale of the structure. Also all openings are measured.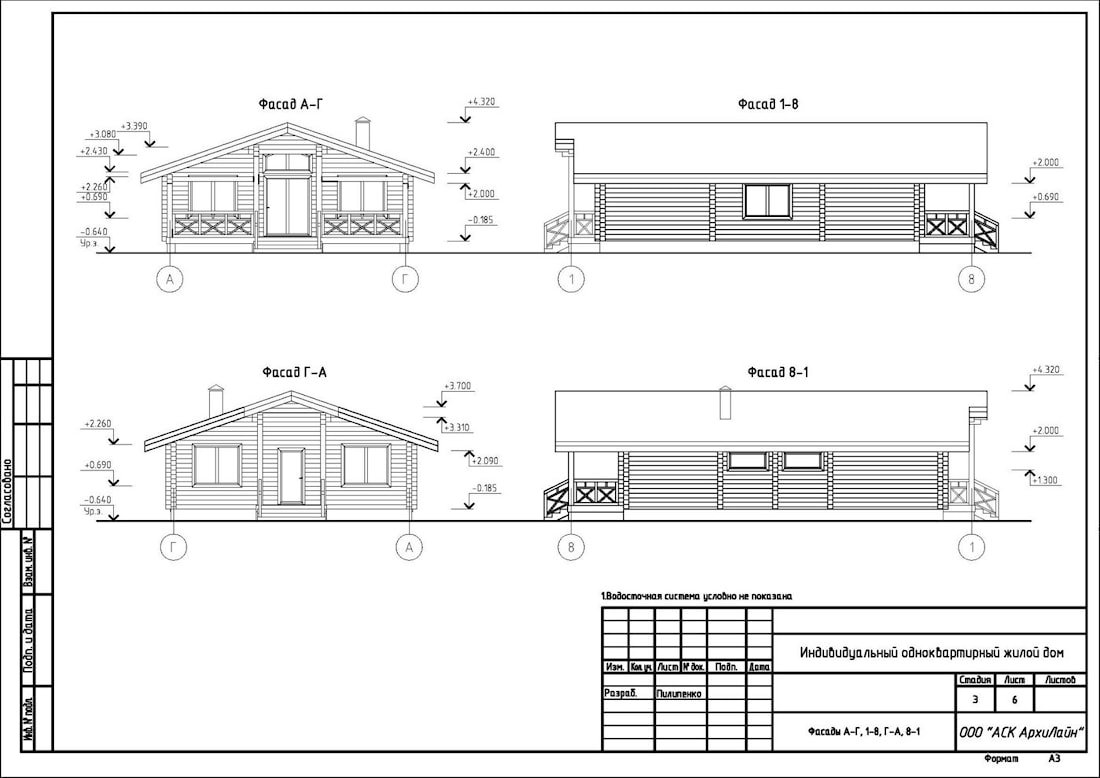 The measured basement scheme at the level of the cutoff, for the possibility to measure the erected foundation and compare it with the drawings to make sure it is correct.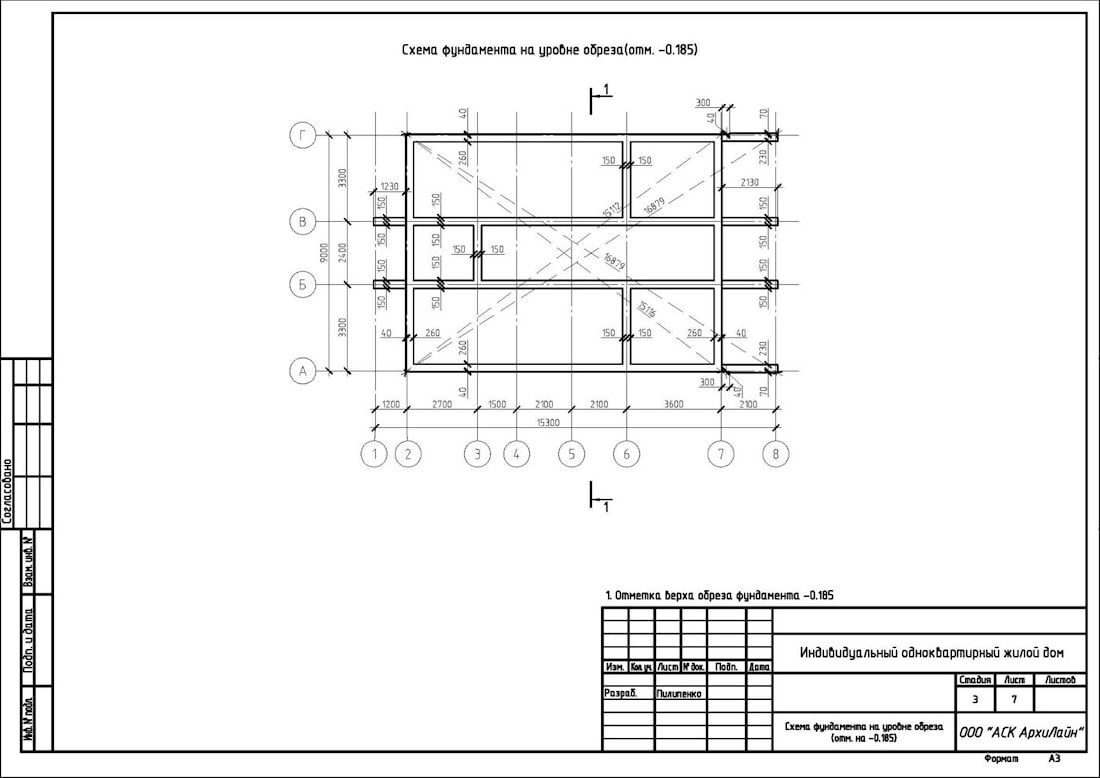 The plan of the floor plan with the arrangement of furniture, which the architect will offer, is necessary for presenting the layout of the future structure and the area of all premises.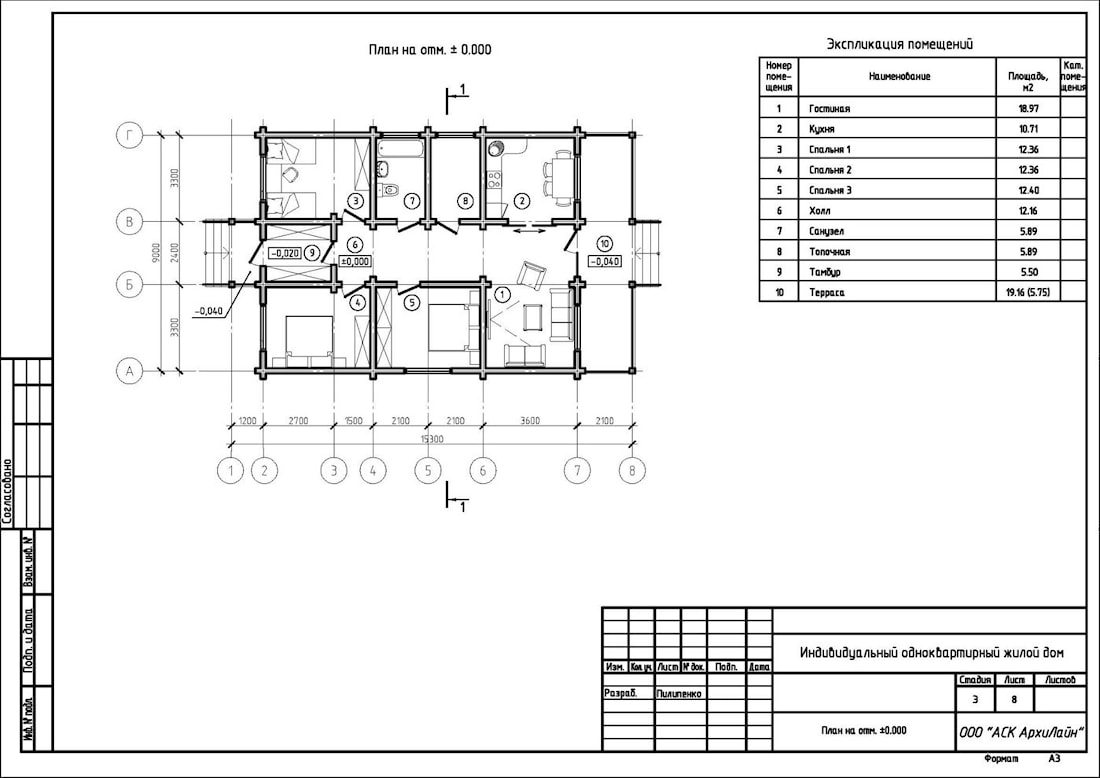 The roof plan, which marks the angle of the roof and the size of the skates, as well as the marks of the ridge and the bottom of the overhangs.
Section with the indication of the level of the clean floor, the marks of overhangs, the ridge and the size of the openings.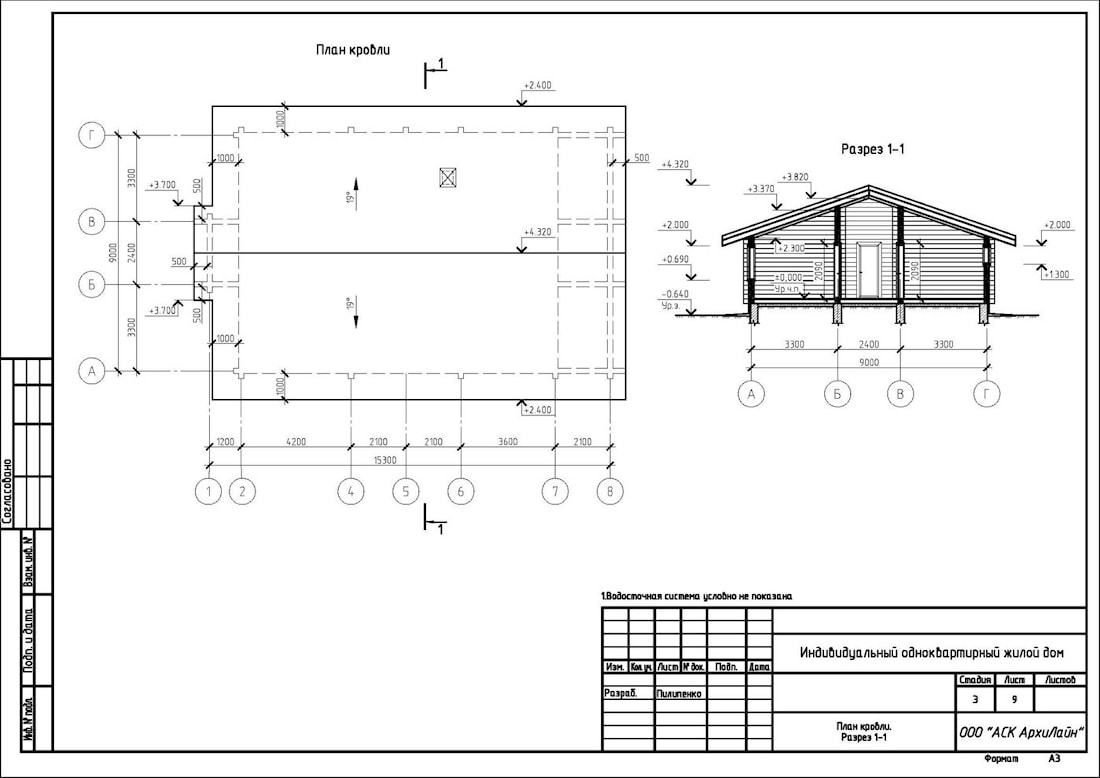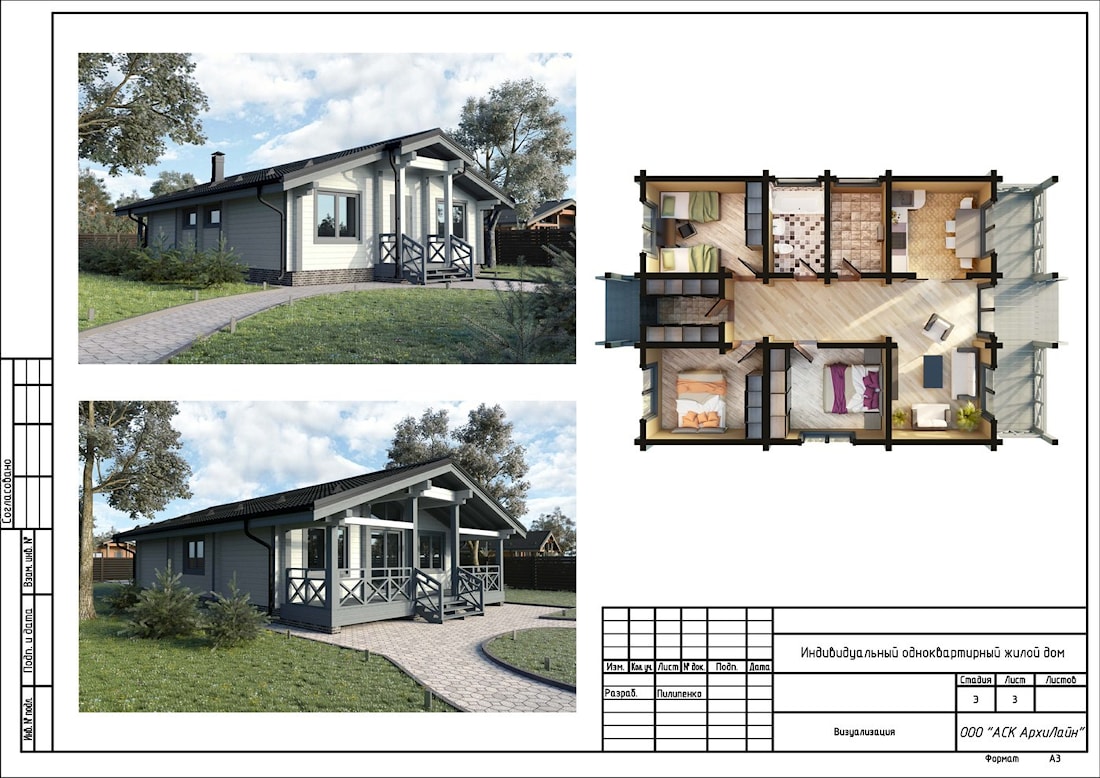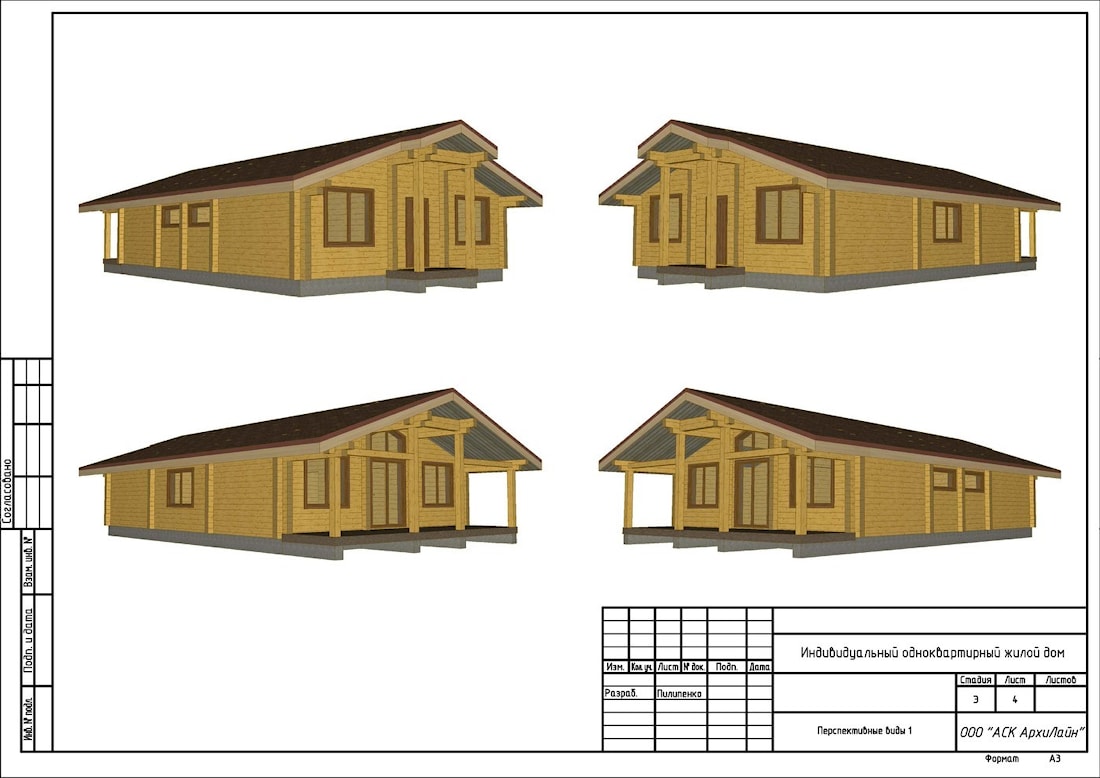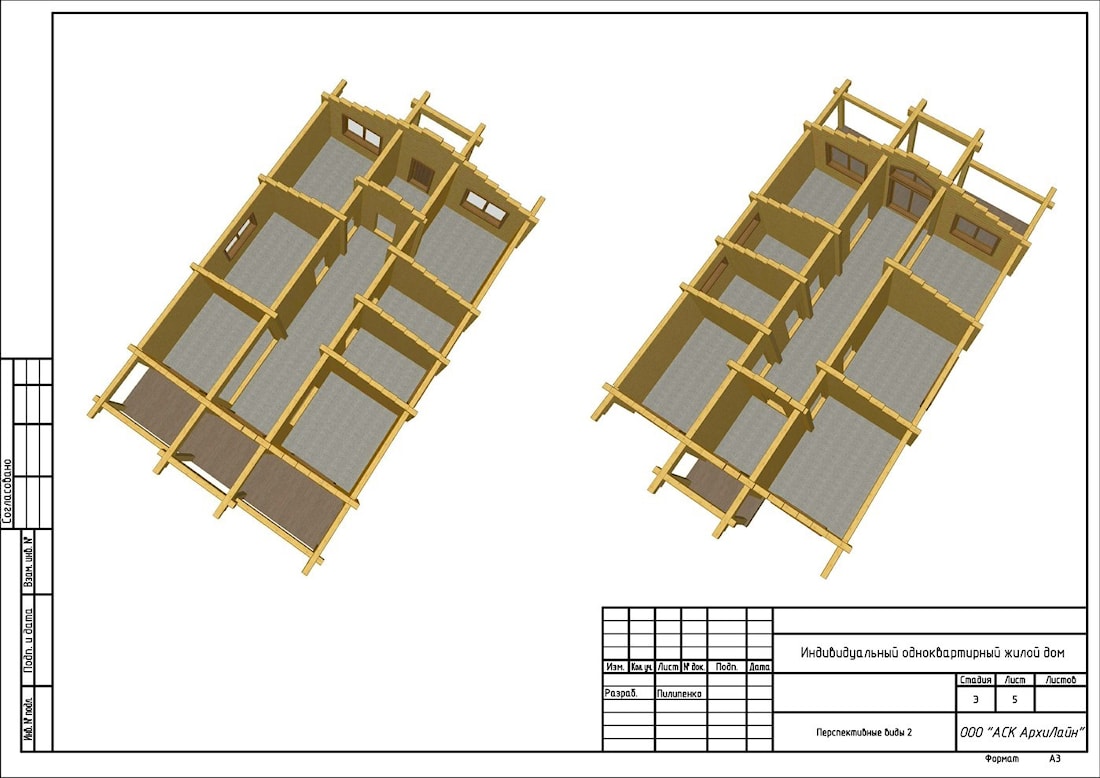 Look more: