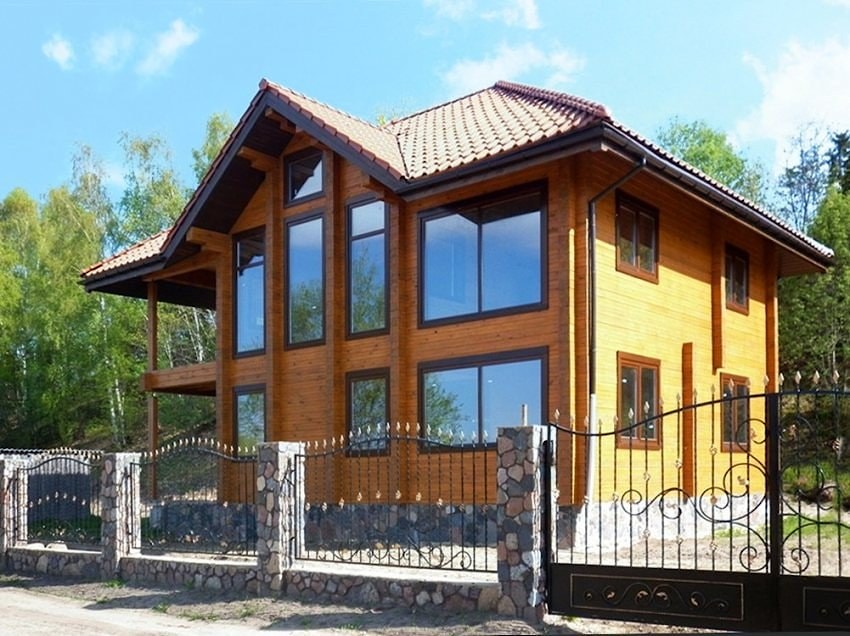 What can be better than your own timber house? The smell inside it and it's style will impress all your neighbours!
The house "Aria" is breathing. Timber is a kind of material that will always fill your house with a fresh air and a pleasant smell.
"Aria" is a pretty compact model of a house, it will perfectly fit for 1-2 people, because there's only one bedroom on the first floor. So, if you plan to live alone of with your husband of wife - this house is for you. In general, the house is pretty spacious. On the ground floor you can see beautiful living-room combined with a kitchen-dining room and a room for the private office, which you can also use as guest room.
Description
Timber house "Aria"
Number of rooms
4
Living area
75,32 sq. m.
Total area
152,05 sq. m.
Ground floor area
73,34 sq. m.
First floor area
54,63 sq. m.
The area of the balcony
24,08 sq. m.
Roof area
-
The number of floors
2
Wall kit
80,37 cubic meters
Wall kit material,
other variants are acceptable
Profiled timber 220x150, natural humidity
Price for this wooden house *
Please contact us to find out the price of this wooden house in your region
* Prices depend on selected construction materials: rounded log, profiled timber or glued laminated timber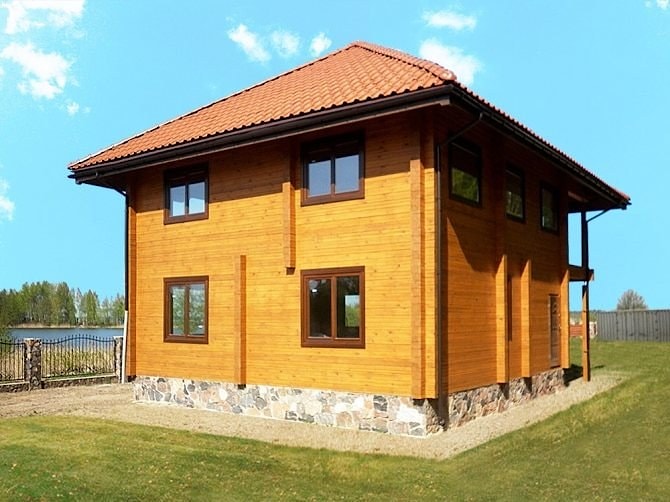 Ground floor layout: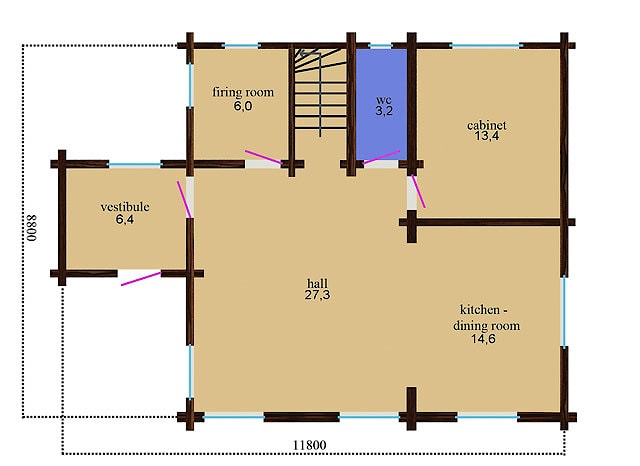 First floor layout: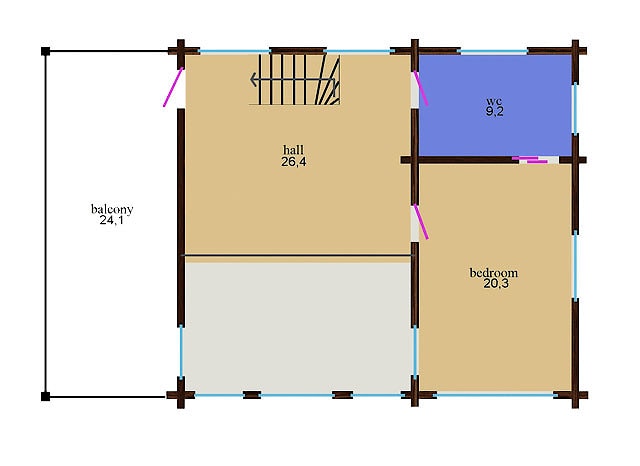 Look more: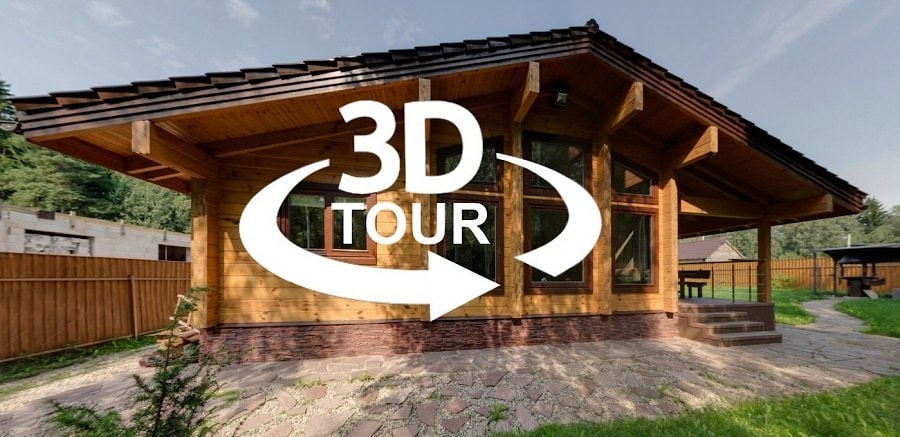 10