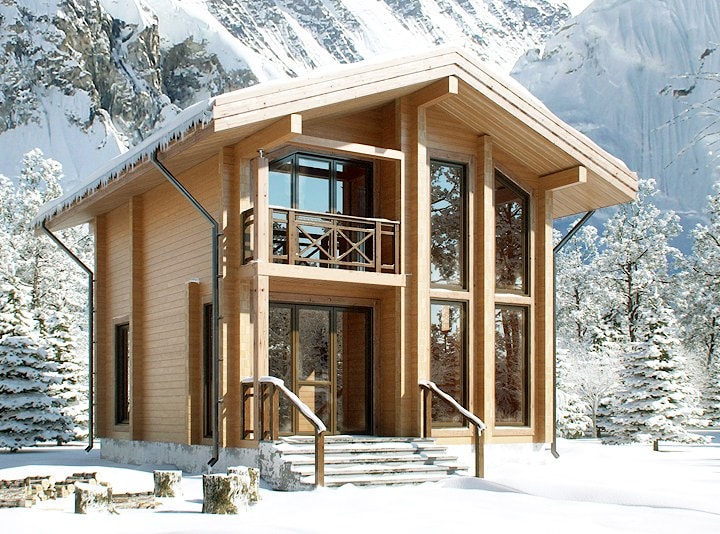 Build a house from glued timber "Till" with your own hands! Purchase the kit for self-assembly. Reach your goal, save your money, build a wooden house from glued beams at the price of a small car! Buy ready-made set of wooden house from glued timber "Till", save on the project.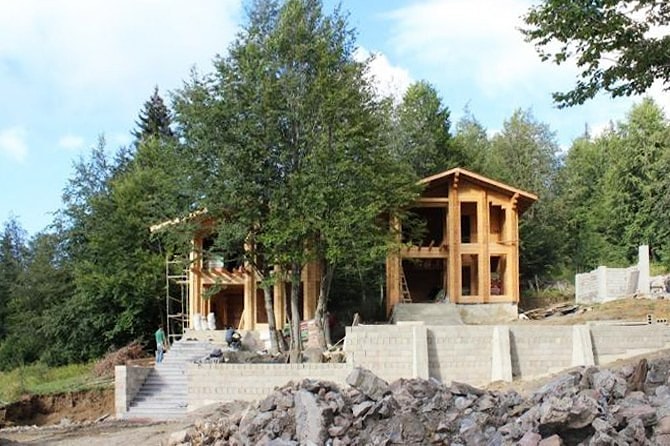 House made of timber with high windows 22 square meters. The project of a timber house is designed for construction in the mountains of Georgia, but it can ideally fit into the natural landscape of any region. The presented draft of the wooden house has two floors. On the first, there is a spacious hall, on the second there are two bedrooms and a living room.
The high windows give the facade of the wooden house aesthetic uniqueness and functionally give natural light inside the premises.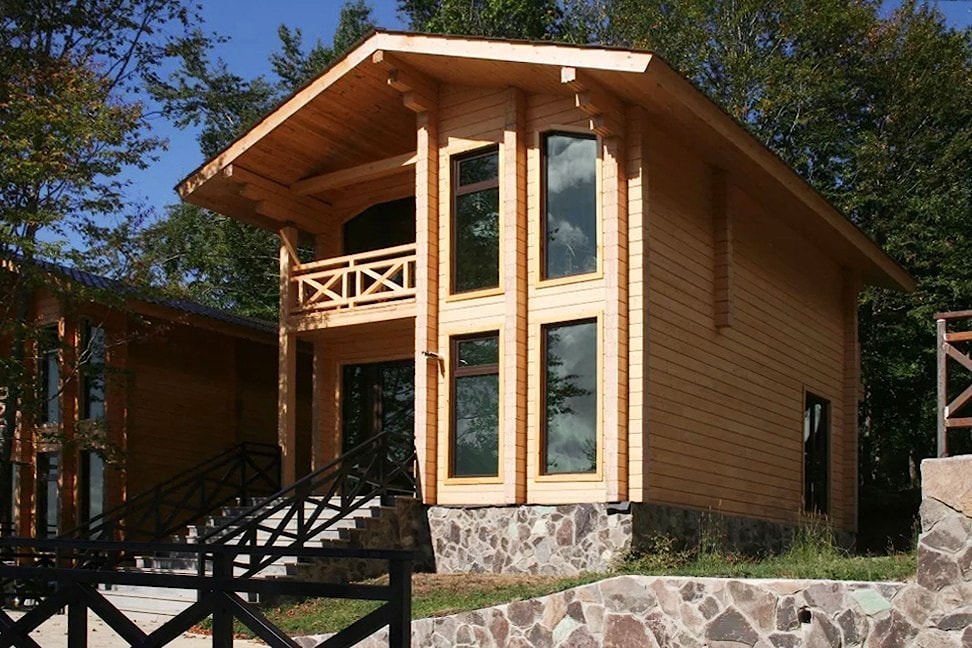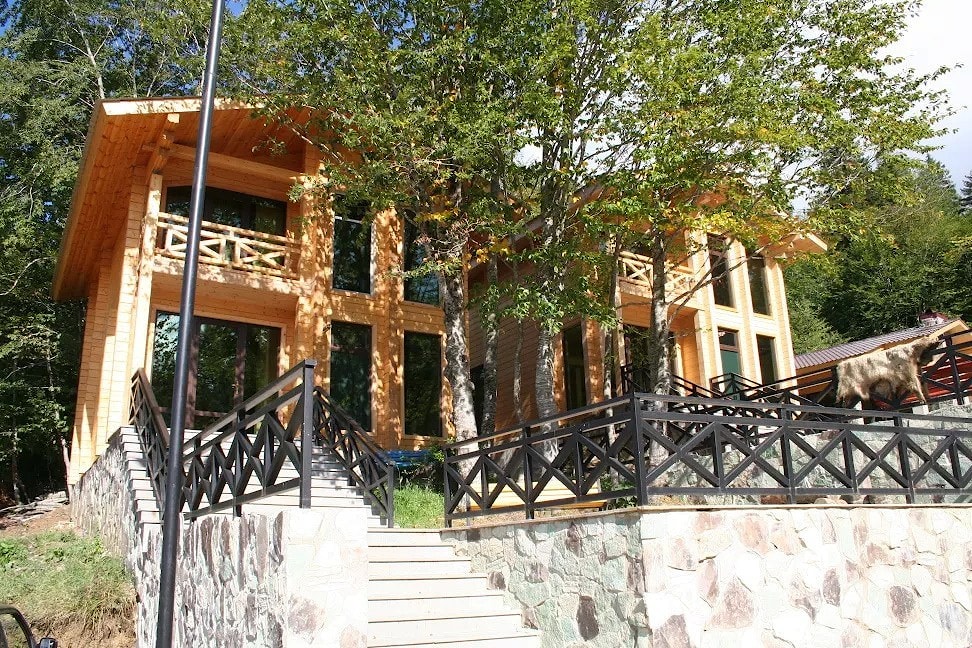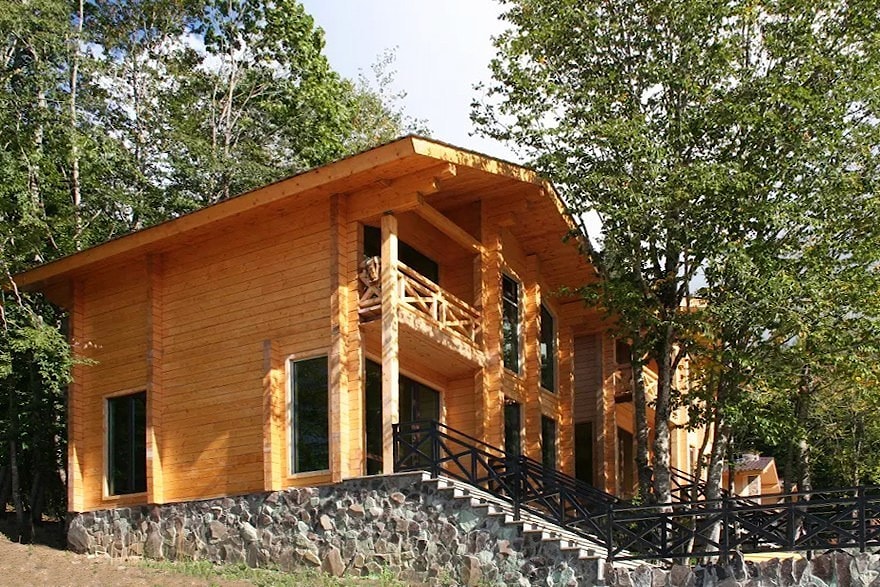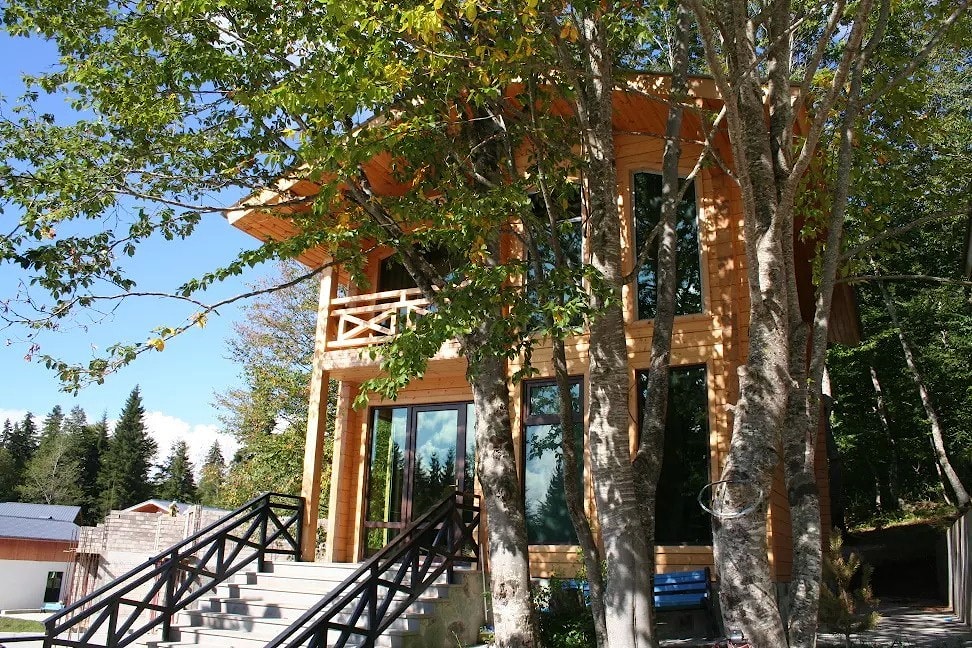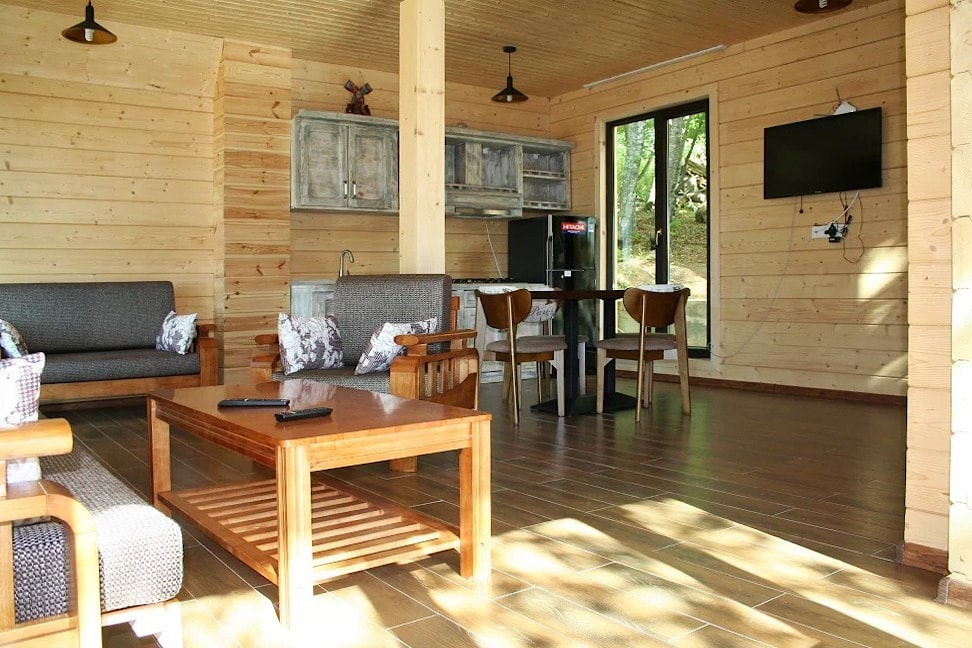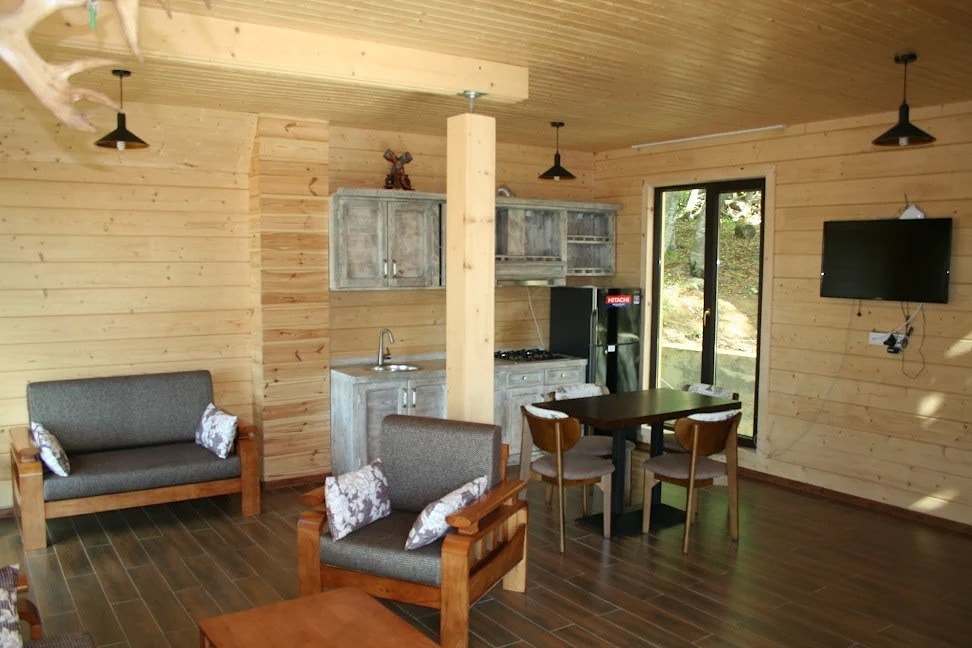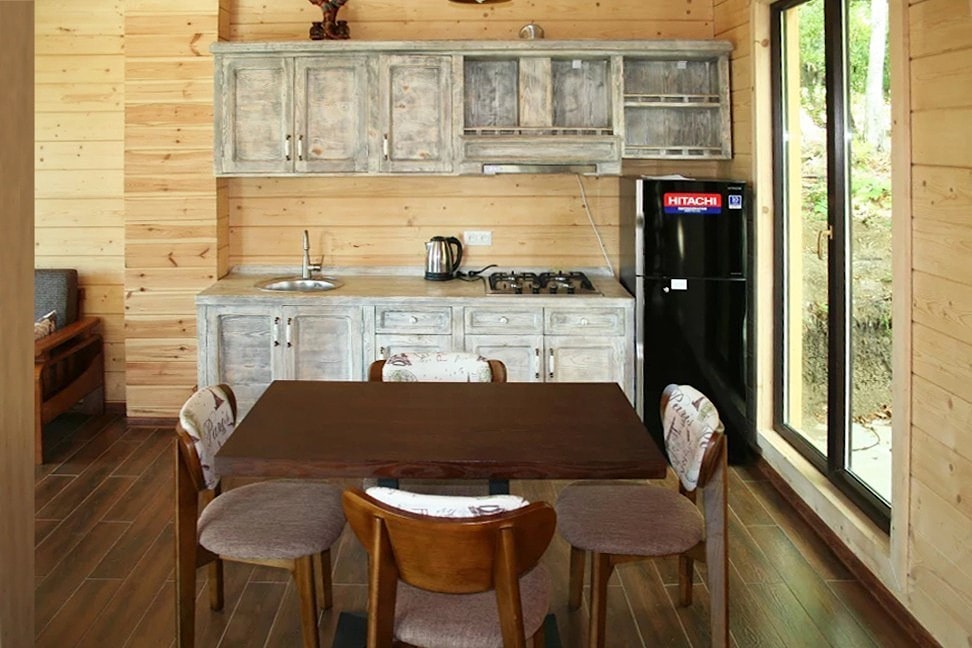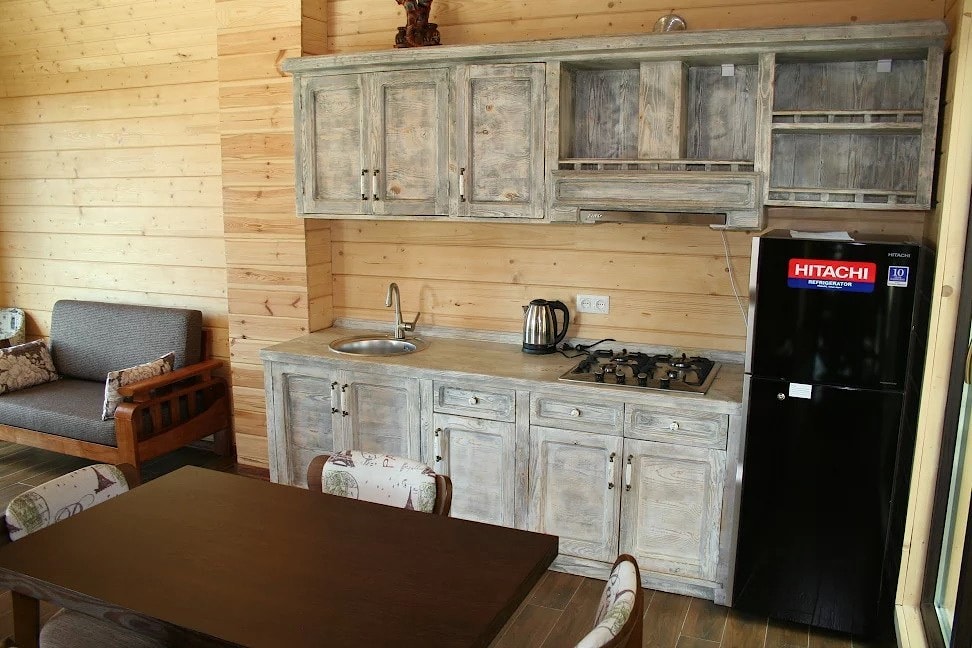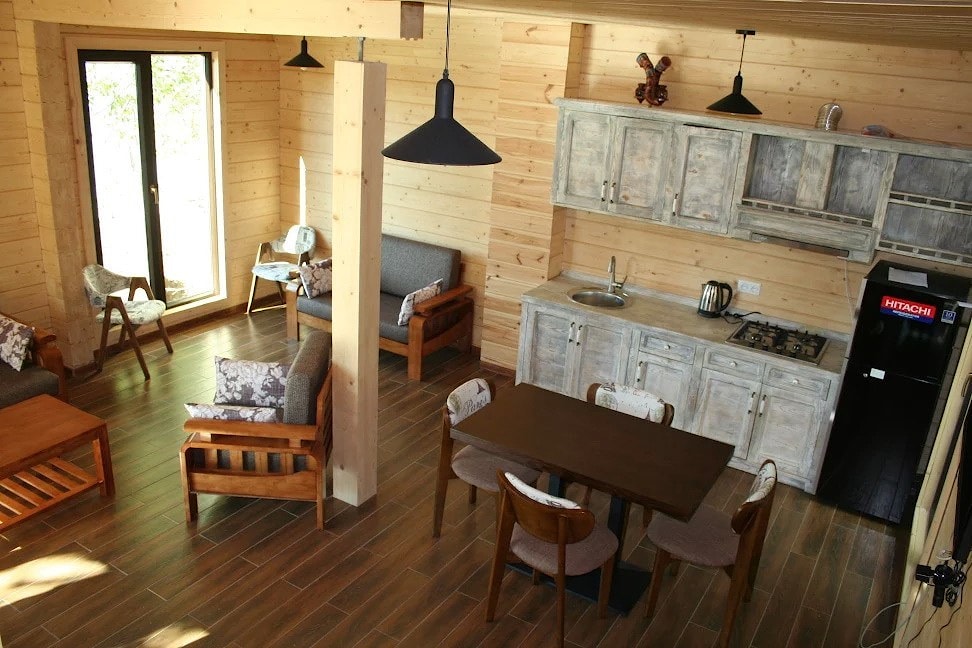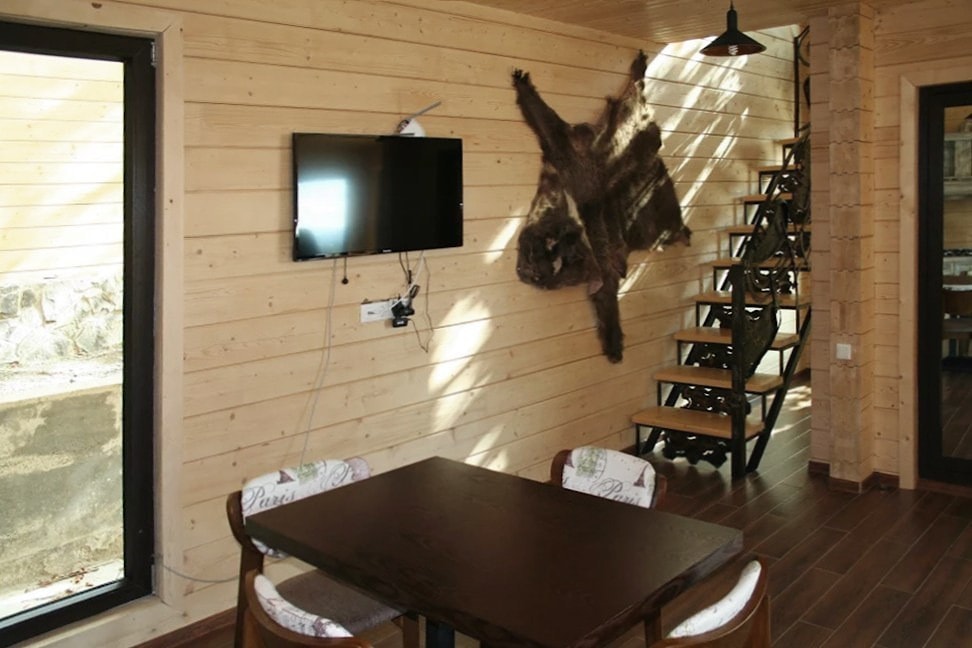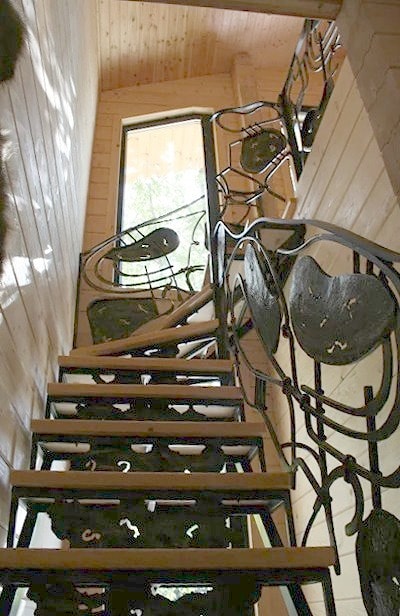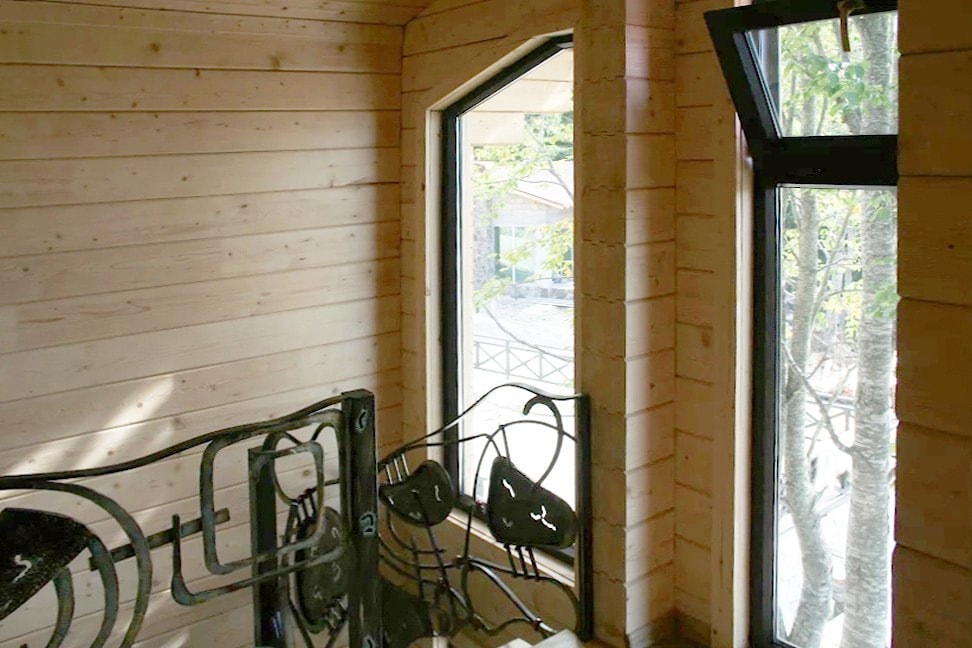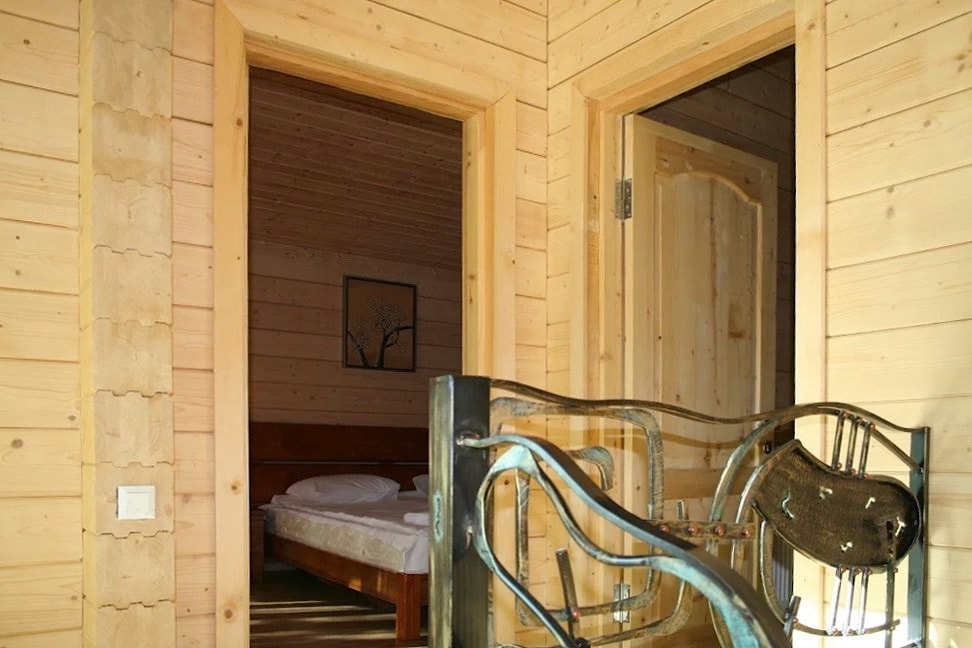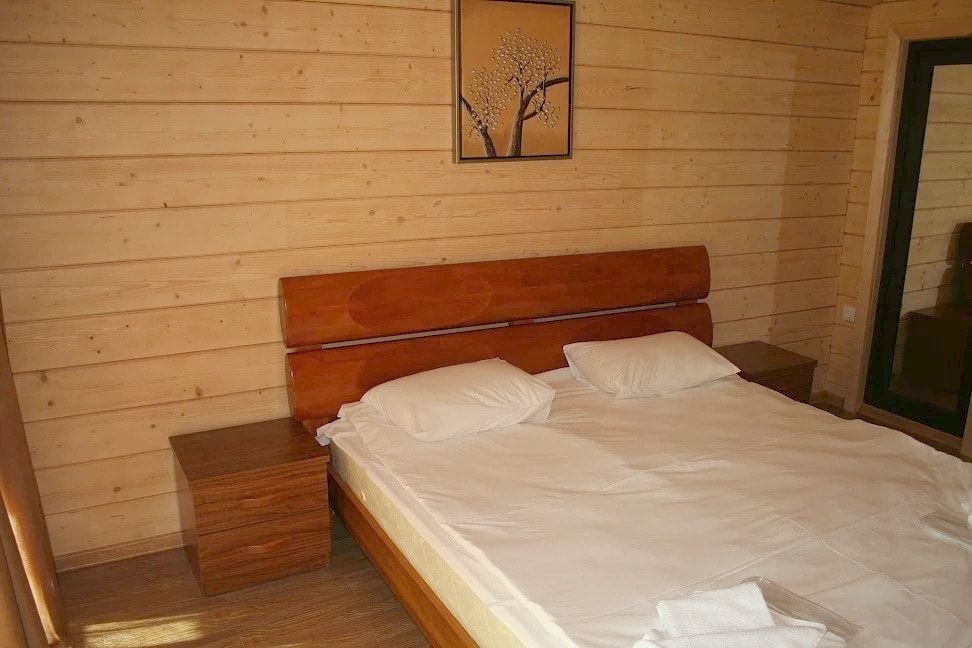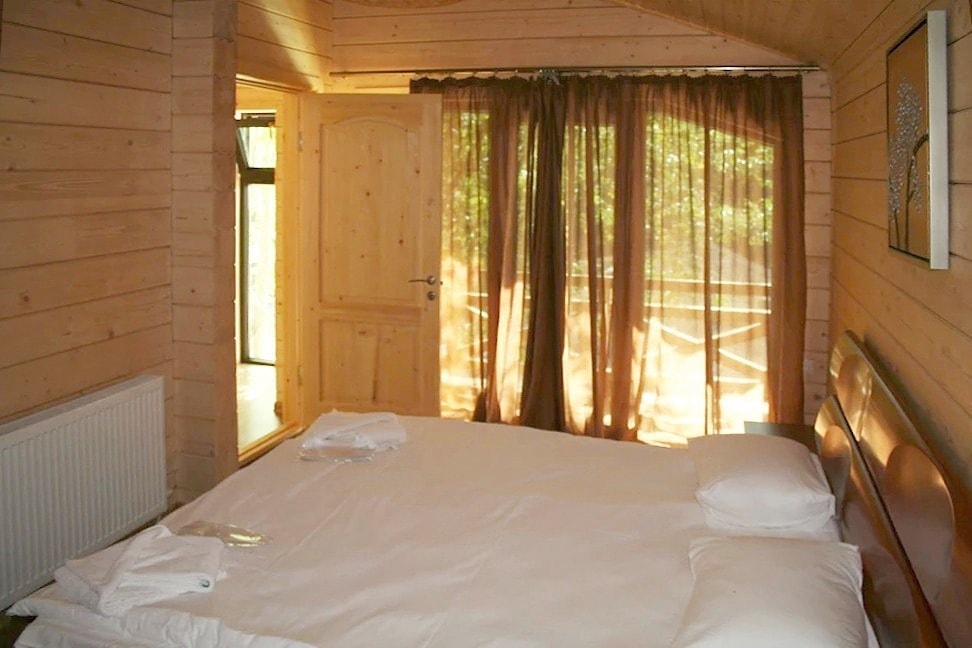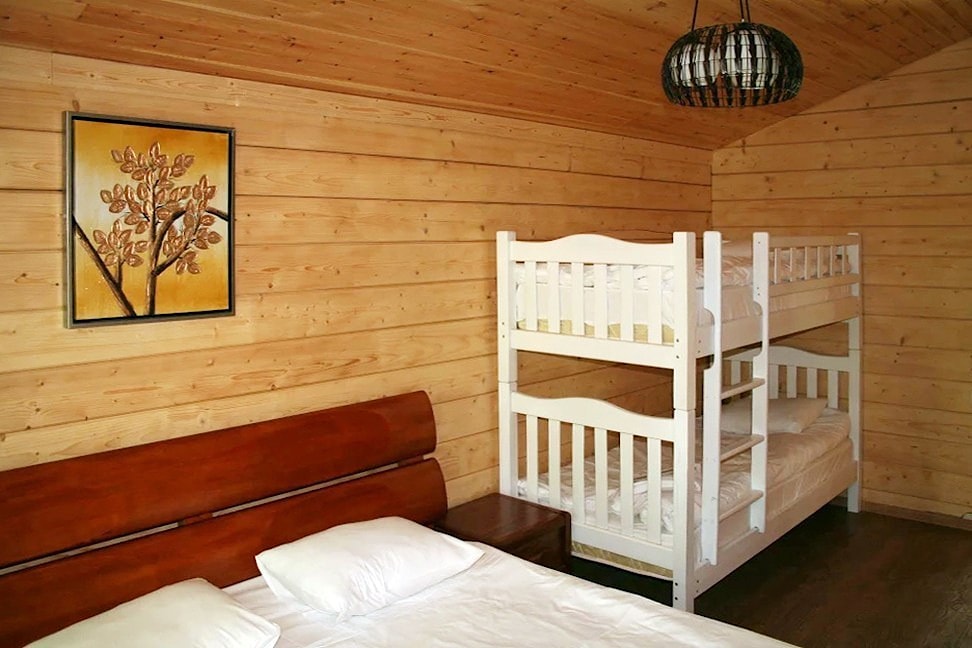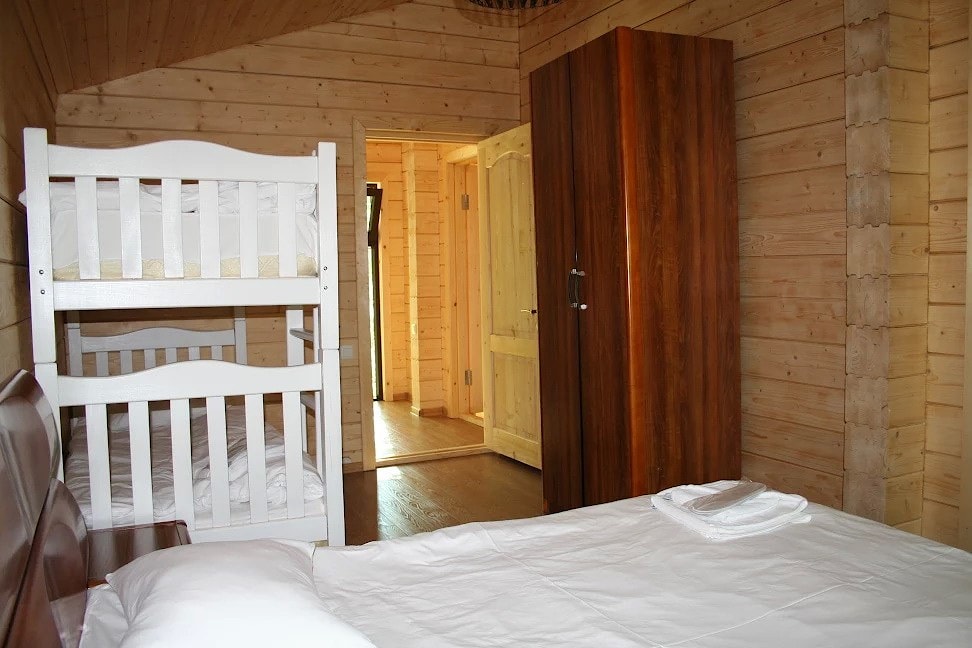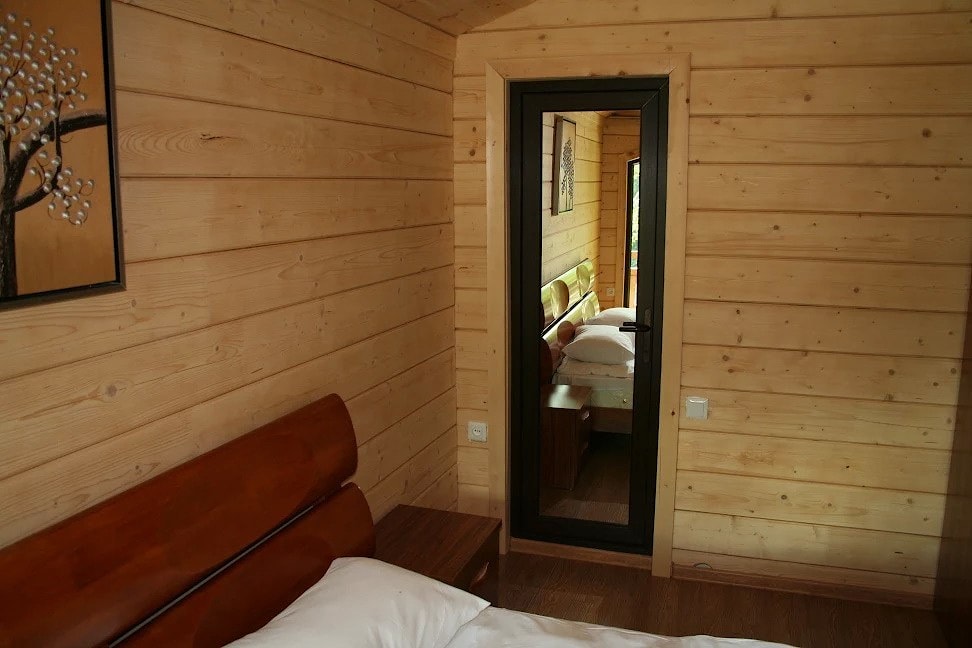 BUILDING SET OF Glued rofiled timber 180X185 MM, WOODEN HOUSE "TILL", CHARACTERISTICS:
Wooden house in mountain style
Number of rooms 4
Number of Floors 2
The total area of 84.00 square meters.
The living area is 70.5 sq. M.
The roof area is 90.6 m.
The volume of wall material is 41.13 cubic meters.
A set of wall material, other options are possible glued profiled beam 180x185
You have a unique opportunity to build a house from the profiled glued timber "Till" on your own. To do this, our company will provide you with a complete set of materials and instructions for installing the foundation and home.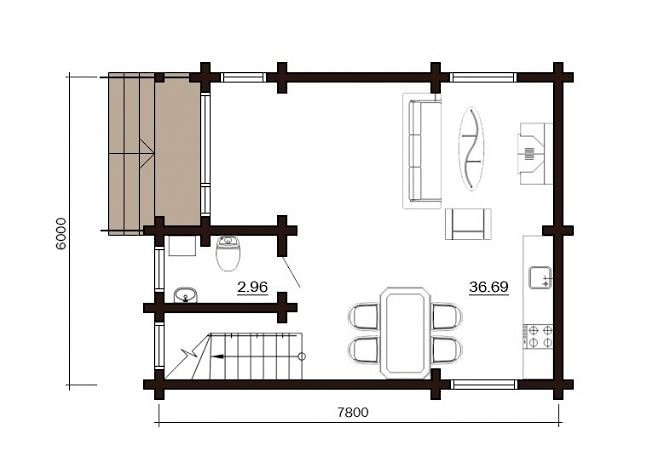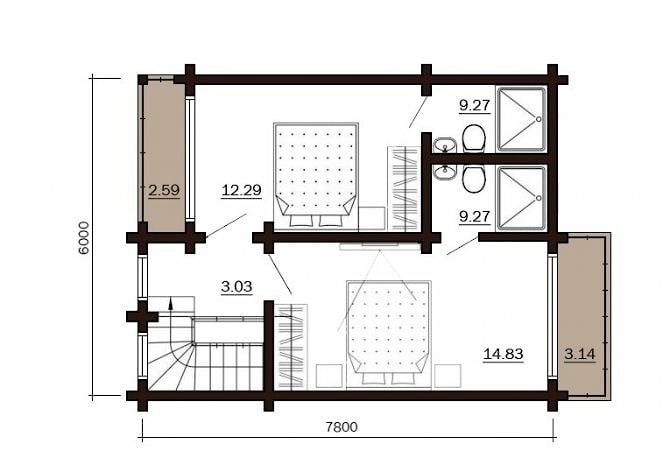 Instructions for self-pouring the foundation will make the foundation for your house yourself and save on construction!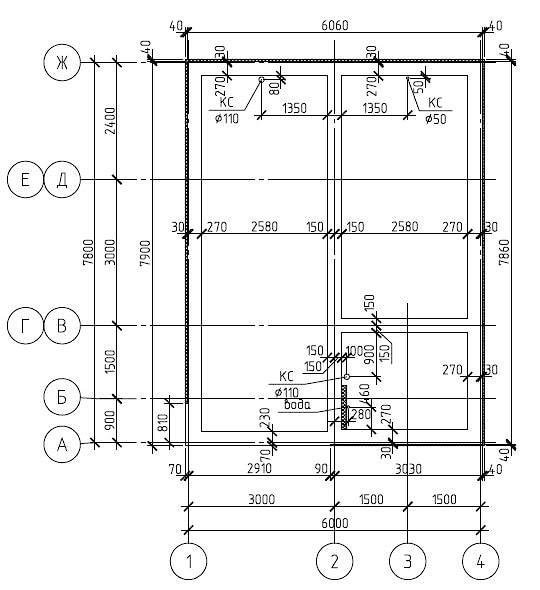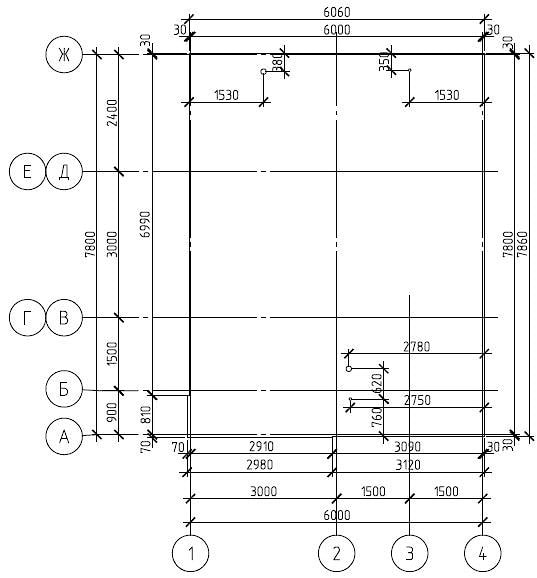 Look more: