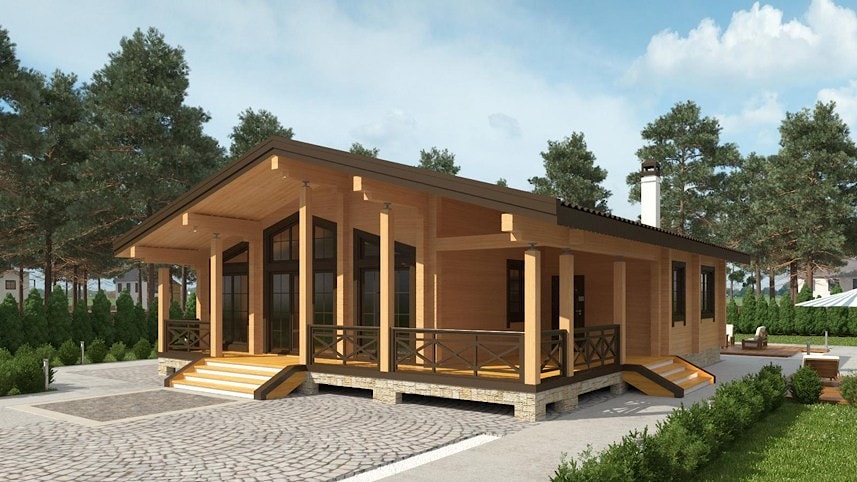 Design of a tiny wooden house "Ikihirsi" made of glulam - total area 120 square meters
Our "Ikihirsi" is a dream house with original shape and layout. This is a truly rare project of a house not only with good layout, but with the impressive size of rooms inside. To enlarge the space in the center of the house, our architects have united three constant components of the house: living room, dining room and kitchen. The result is spectacular: almost 41 m2 of single space, what is very important for the 1-storeyed building.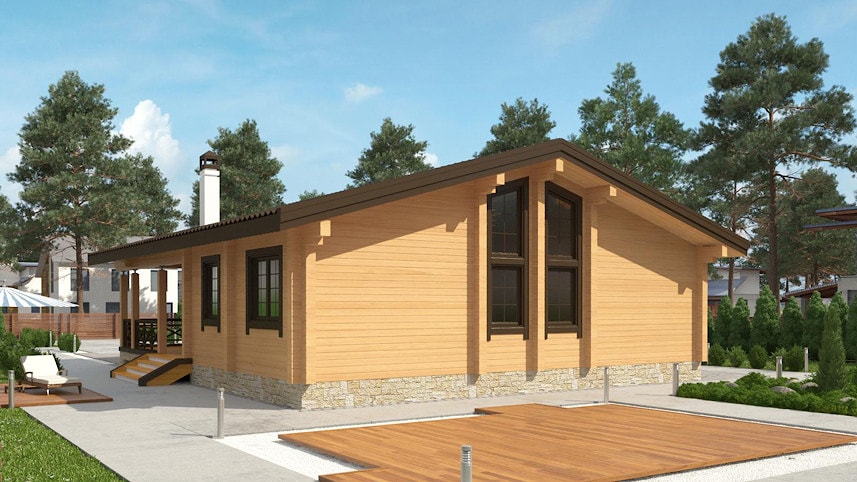 The outstanding terrace is much larger than a standard size, it has an area of 34 m2. Also, "Ikihirsi" was designed for business people: apart from two spacious bedrooms, gorgeous living room and dining room combined with kitchen there is a comfortable room for your own private office.
In any case, this project attracts not only by its convenience, but also by its originality and charm.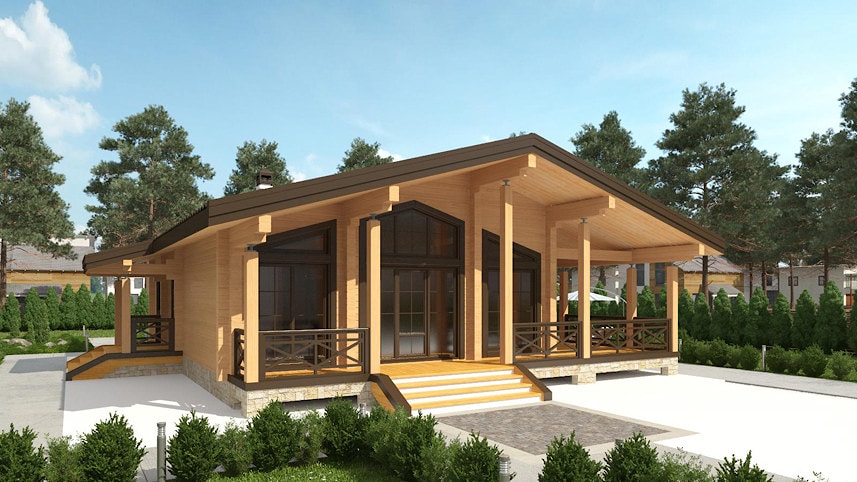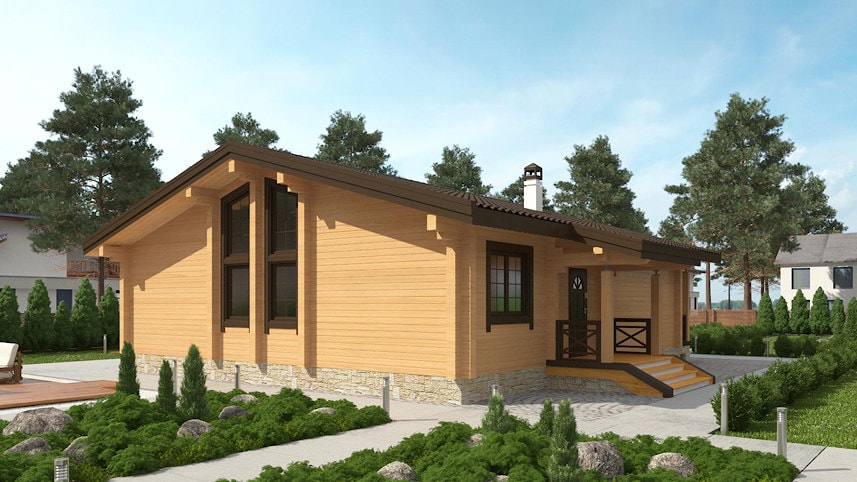 The layout of the house: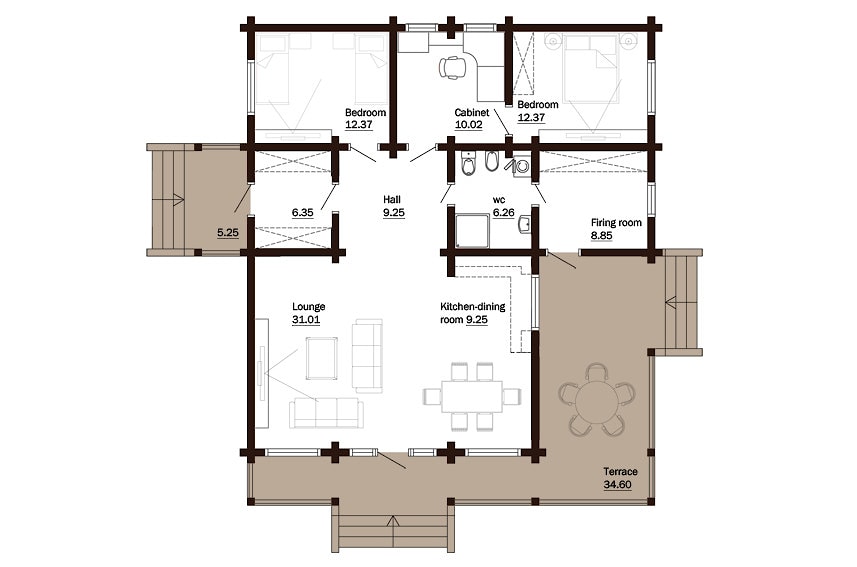 Look more: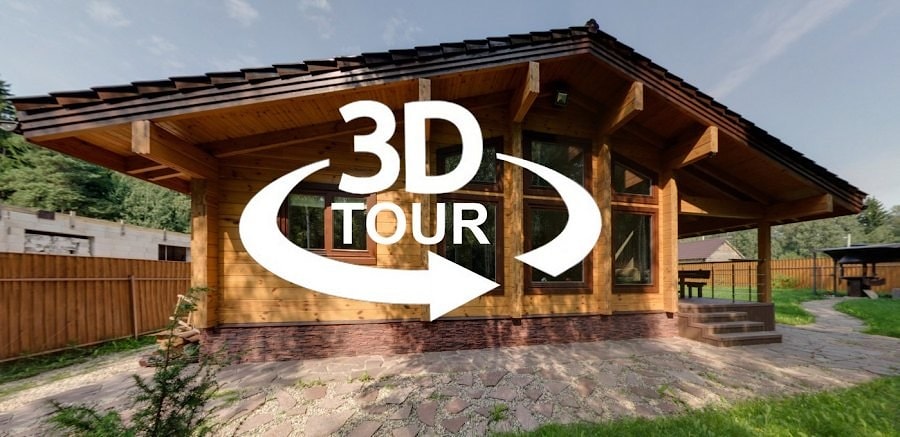 2