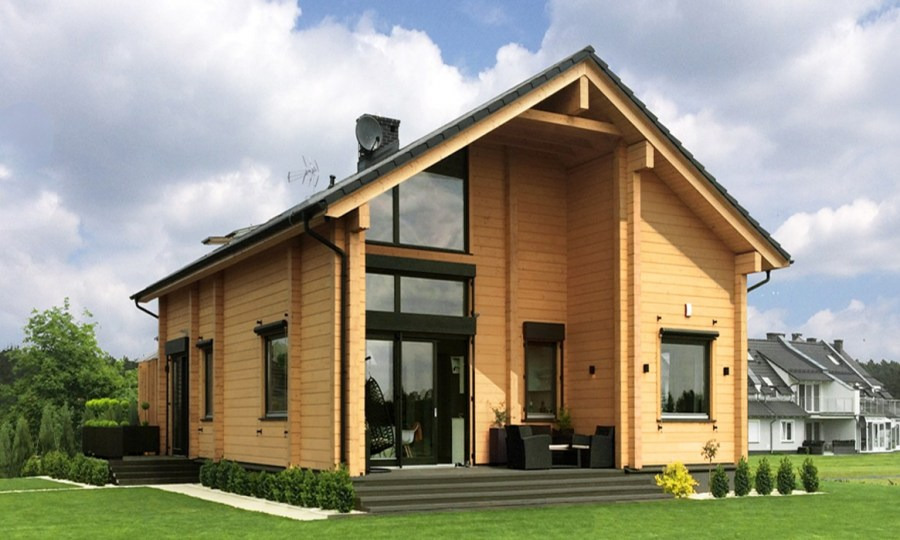 large wooden house accommodates three studios, three bedrooms ranging from nineteen to twenty nine square meters. It was built in Poland on the territory of
"Kalinowe Pola"
Golf Club
This project of a wooden house is ideal for living, as well as for placing guests in tourist areas.Wooden house "Sun" is in compliance with all stringent European environmental and building standards, the walls are made of glued laminated timber and a simple design allows to build this house as soon as possible.
The total cost of a wooden house made of glued laminated timber (or glulam) - a turn-key readyhouse - according to the present project may vary from 490 to 700 USD per m², including the foundation, walls, roof, roofing pie, windows and doors, floors, terrace board, electric work and plumbing, a full paint coat of the house and a final wood preservative. Anyway, the price can vary - all the materials and accessories are chosen by the customer.
This house has all the rooms needed for an all-year-round living. For example, a large kitchen-dining room can easily accommodate not only all family members, but also their friends, or a party for 10-15 people who came just for a holiday rest.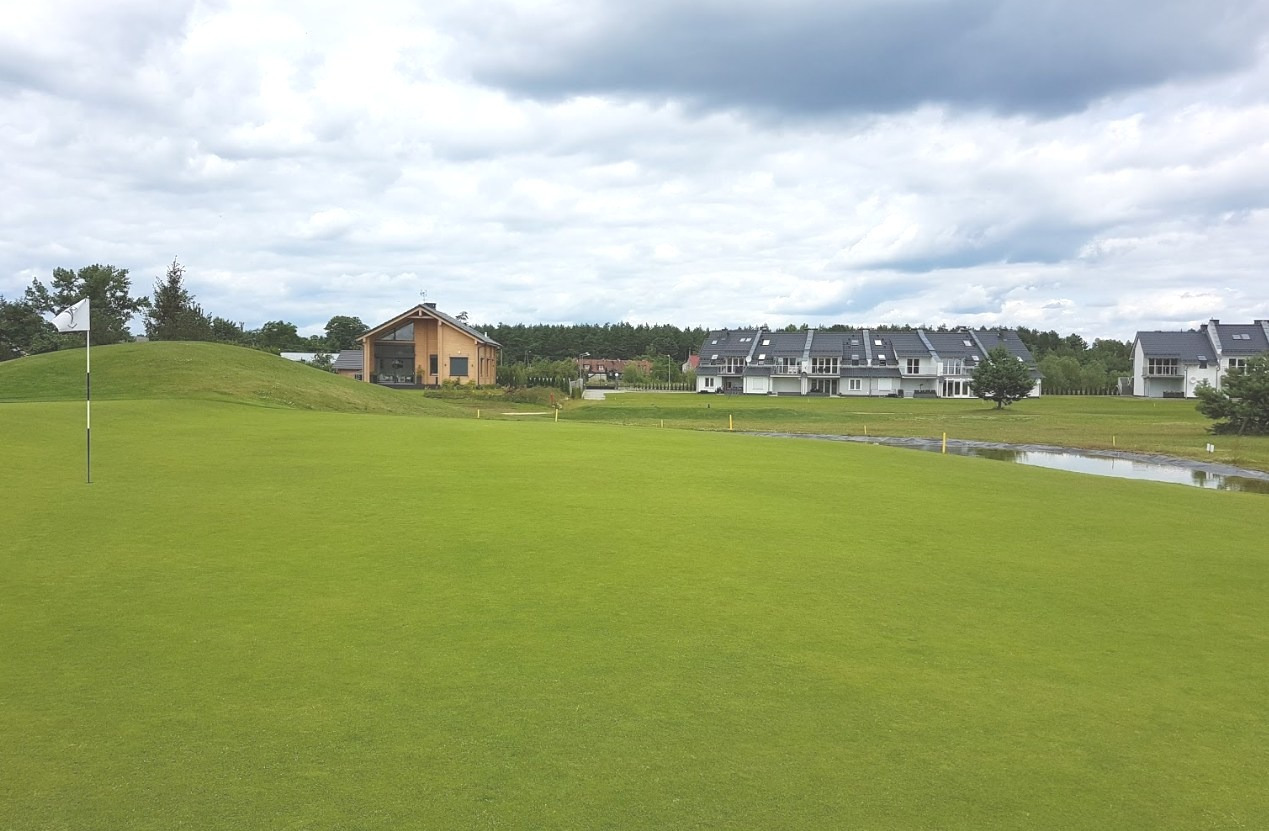 There are also three bedrooms and two bathrooms on the ground floor.You can put a couple of chairs on a large veranda and spend time with a cup of coffee or an interesting book.
This house differs from standard two-storey houses. It has a double light in the kitchen-dining room. This technique makes the space open, spacious and bright.
The first floor is made in the loft-style - includes one bedroom, sitting area, an office and a bathroom. In such a free layout any owner of the house or a guest can find a quiet corner for a comfortable pastime.Overall, this project of a house is roomy, bright, with large open spaces and there are a lot of windows in it.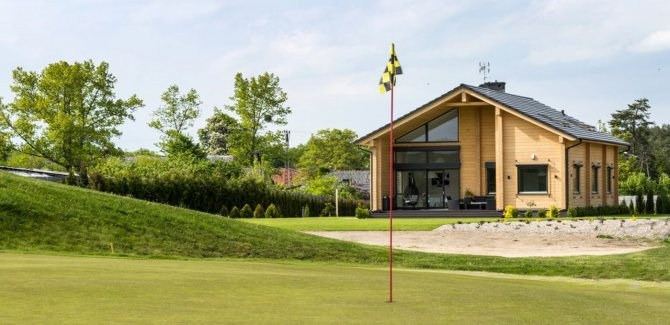 Description:
Wooden house "Sun"
Number of rooms
6
Total area
164,11 sq.m.
Roof area
199,3 sq.m.
Veranda
13,7 sq.m.
Volume of wall materials
86,3 cubic meters
Wall material kit,
other variants are acceptable
Glued laminated timber 200х200
Price
Please contact us to find out the price of this wooden house in your region
* Prices depend of selected construction materials: rounded log, profiled timber or glued laminated timber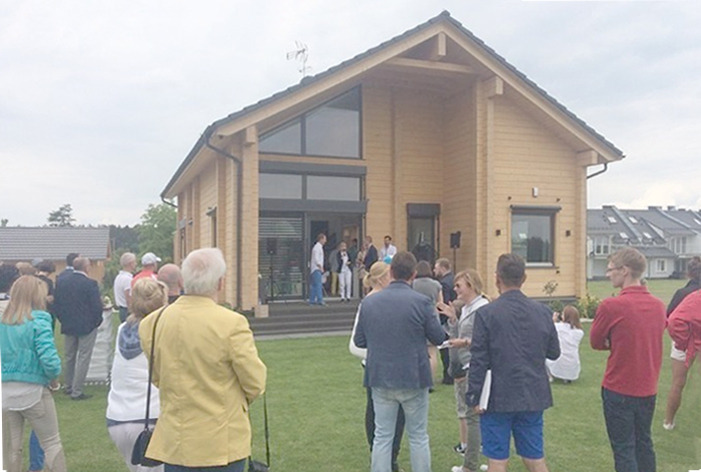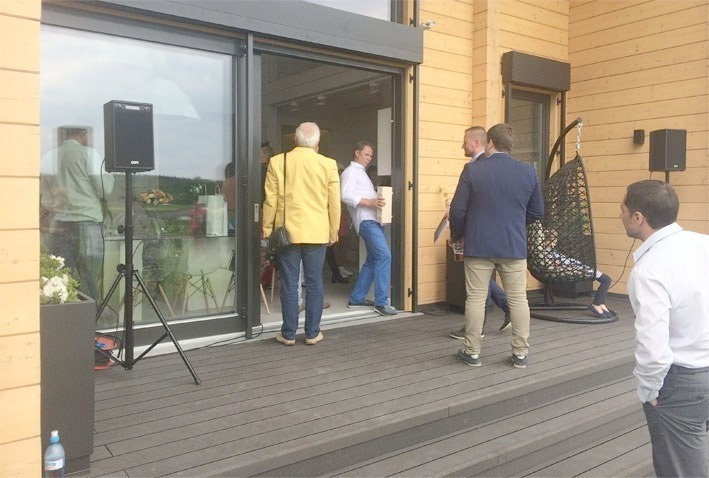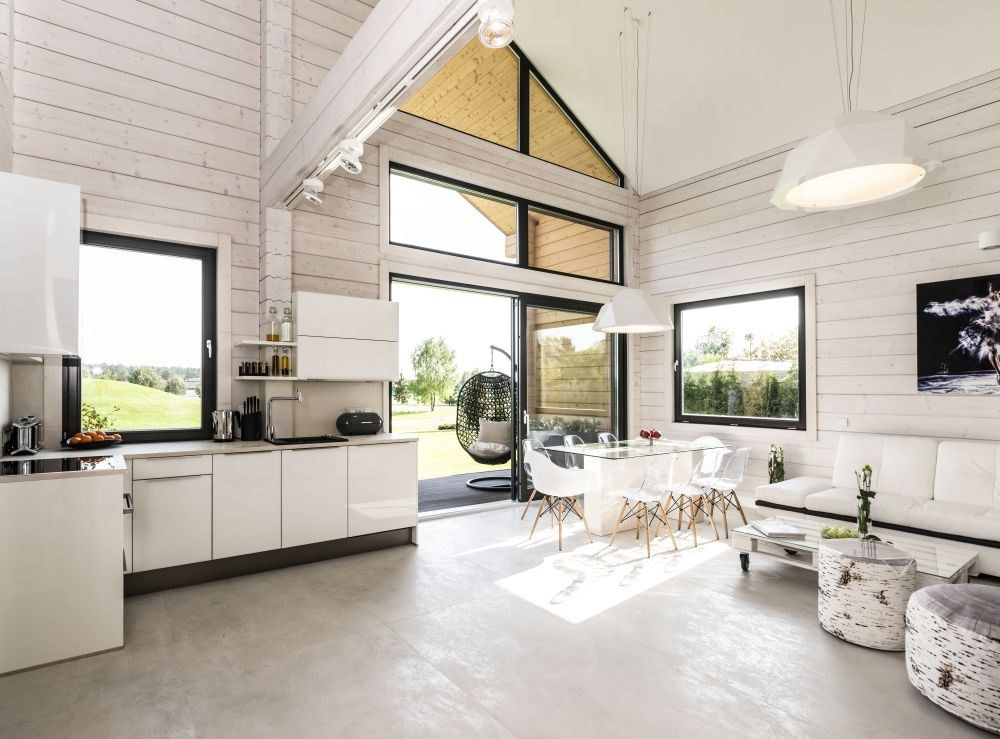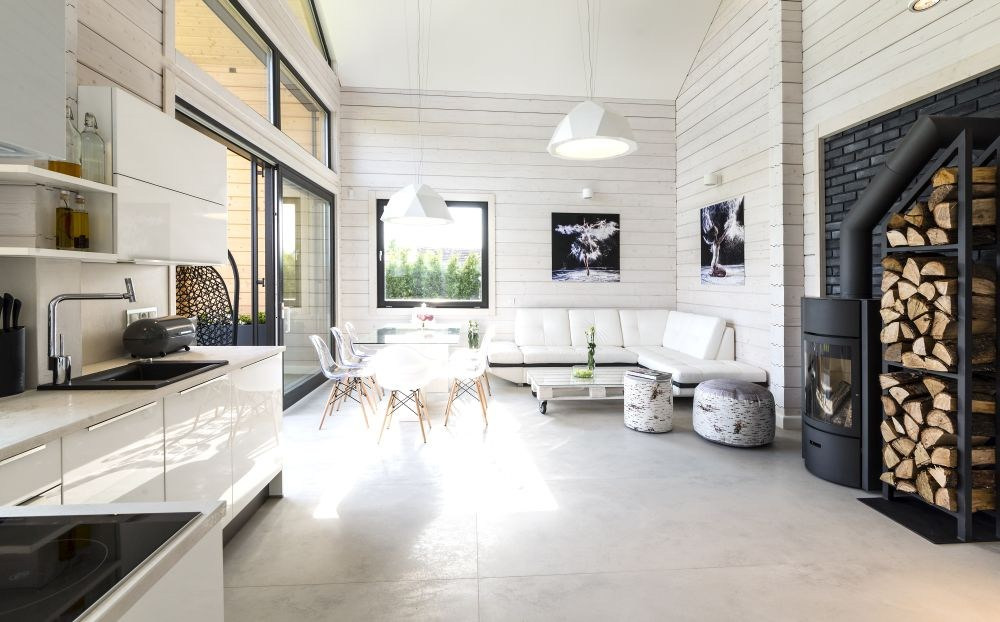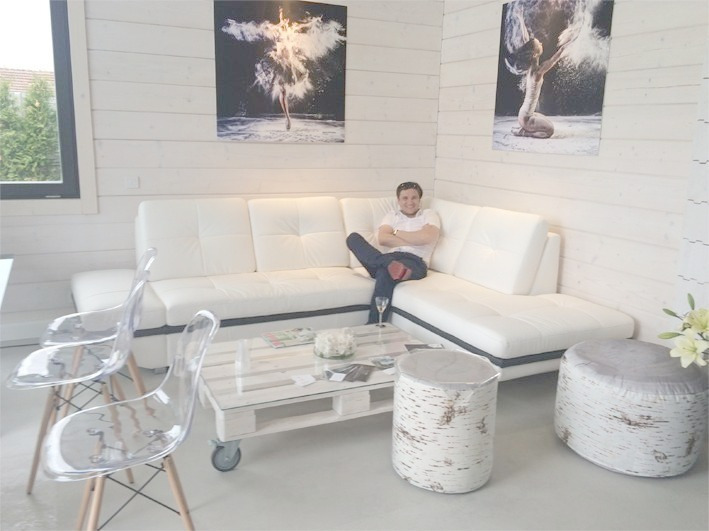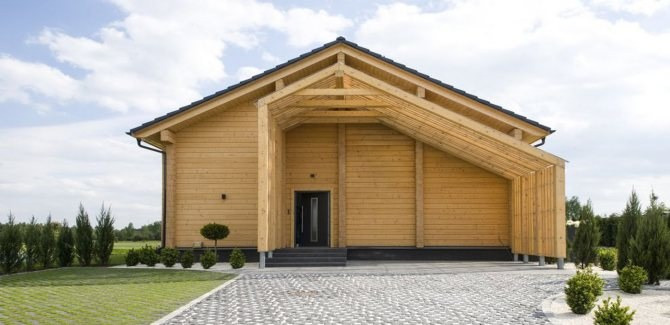 На большой крытой террасе в любую погоду можно поставить шезлонги или стулья и провести время за чашкой кофе, хорошей книгой или просто насладиться природой и отдохнуть от городской суеты: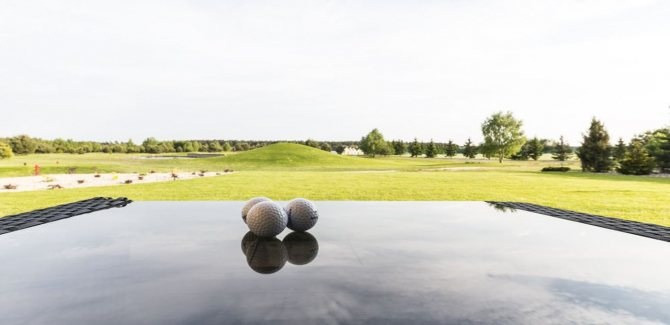 В целом проект дома для гольф клуба получился лаконичным, вместительным, светлым, престижным с открытыми пространствами и большой площадью остекления.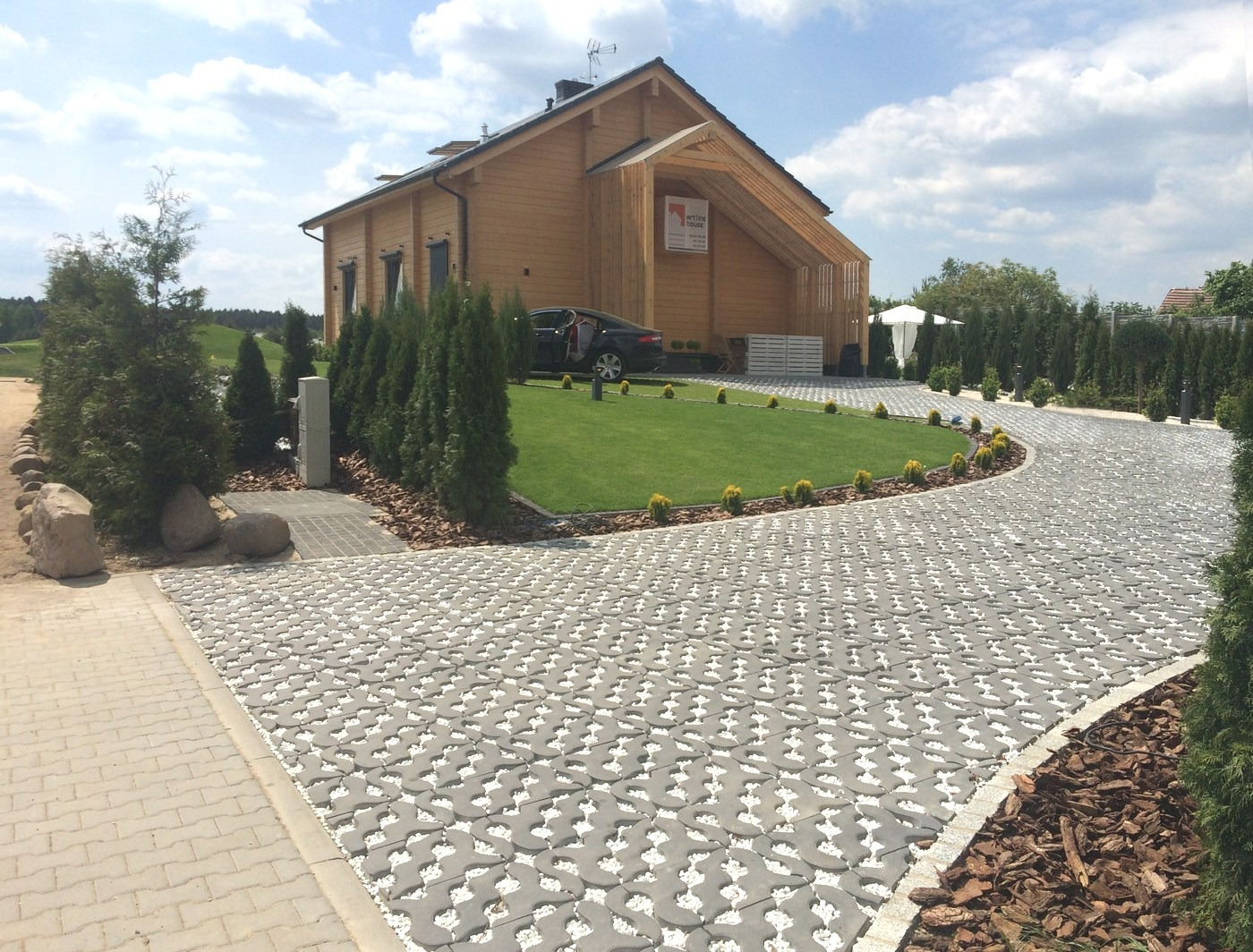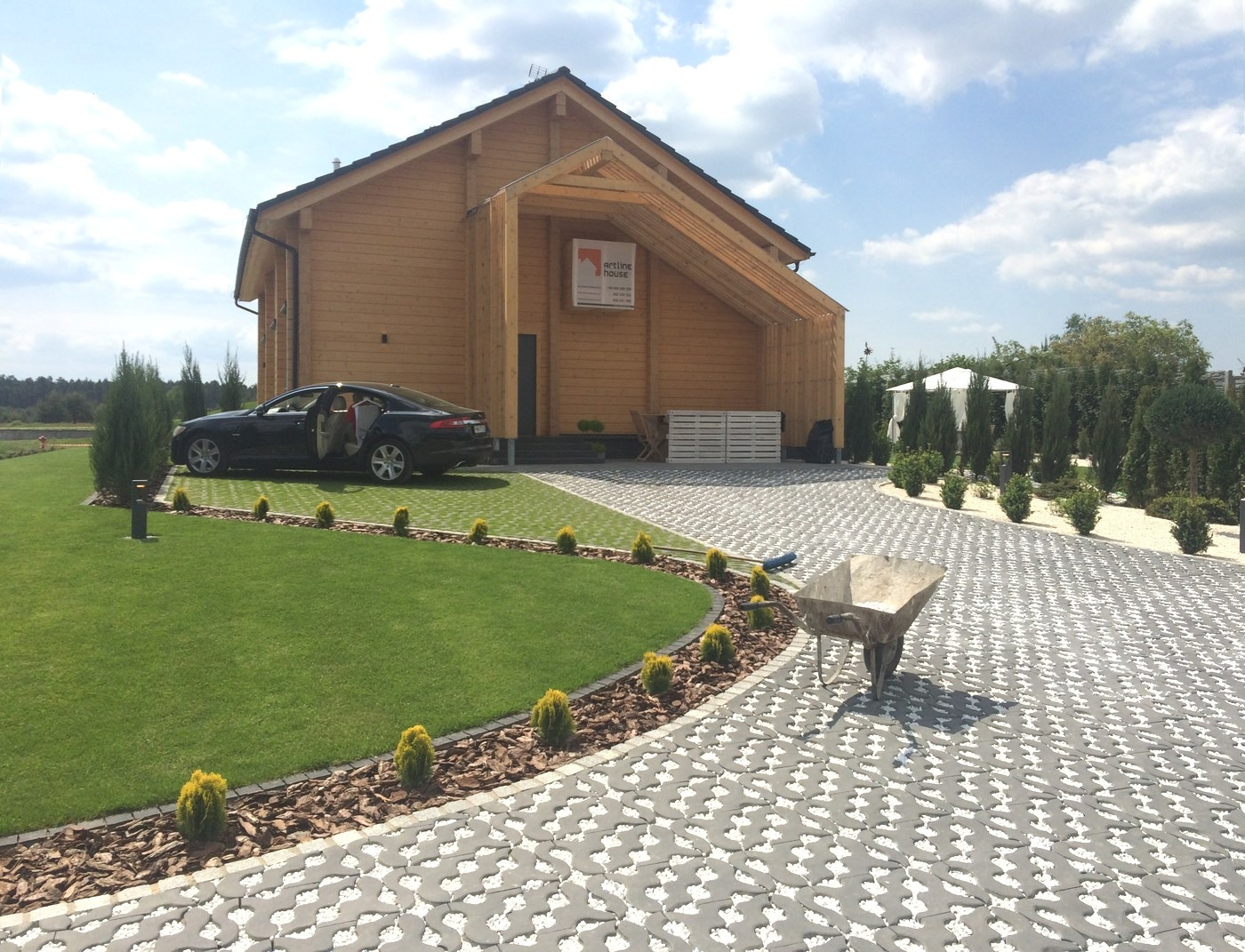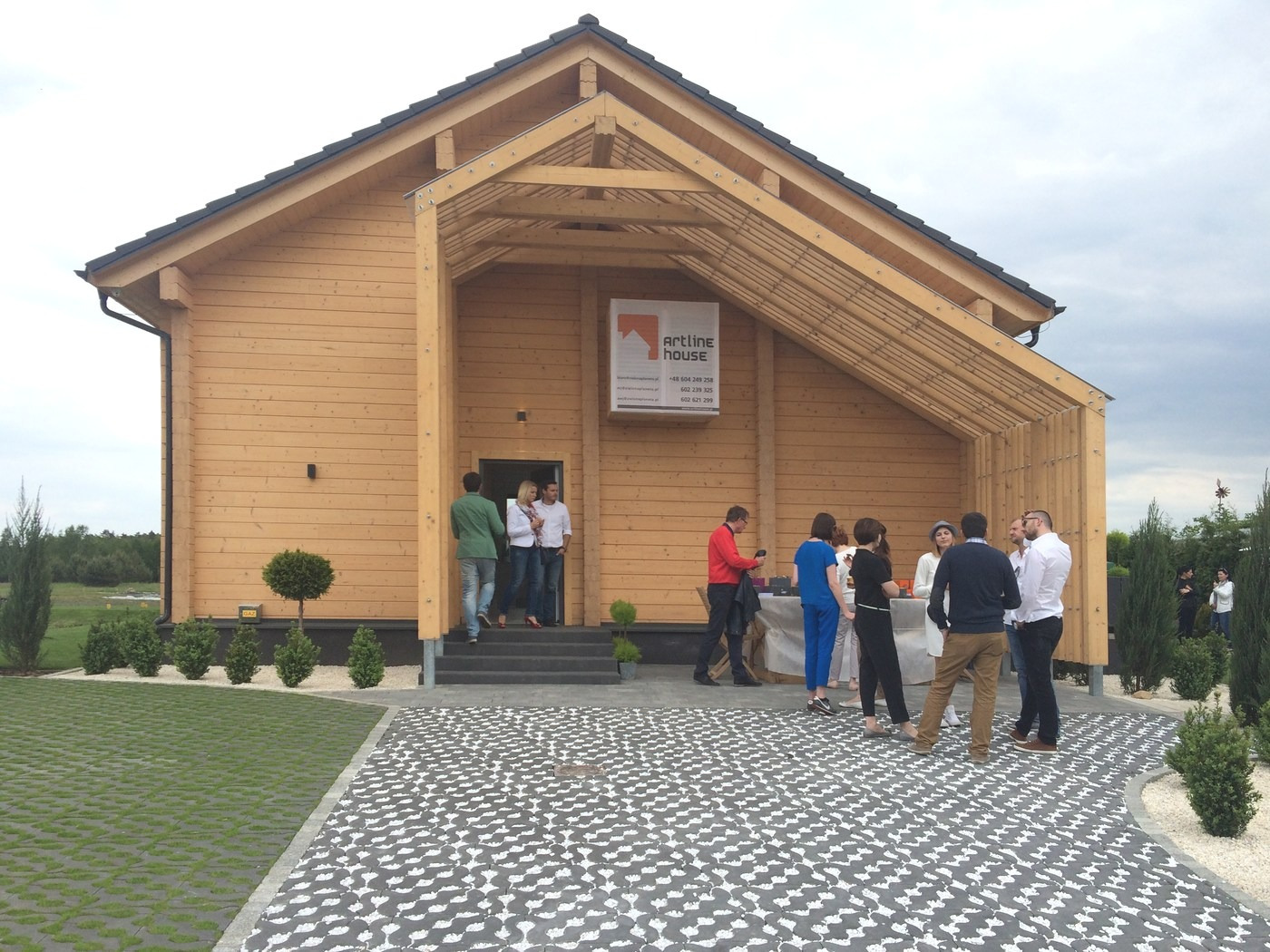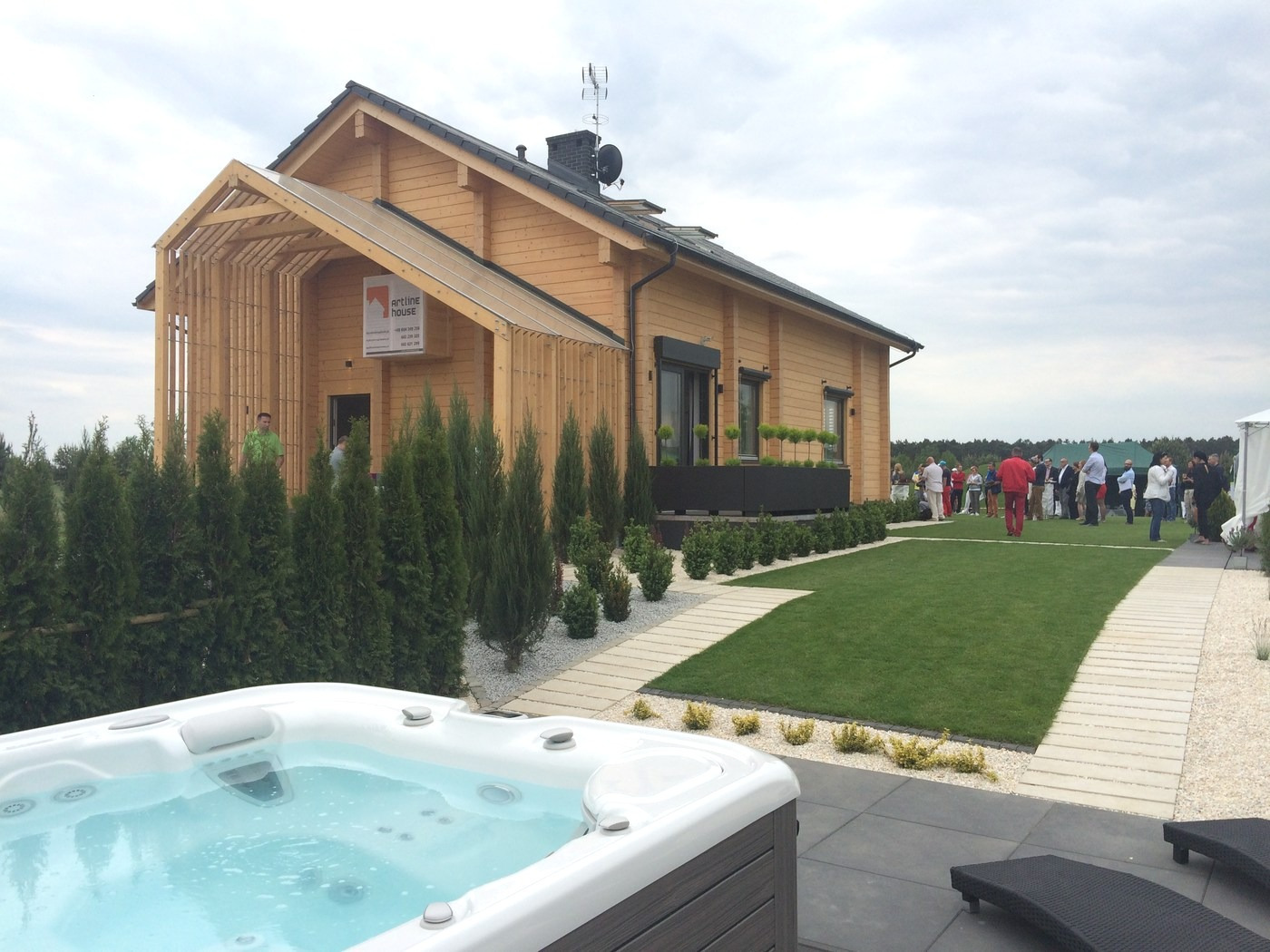 Сауна: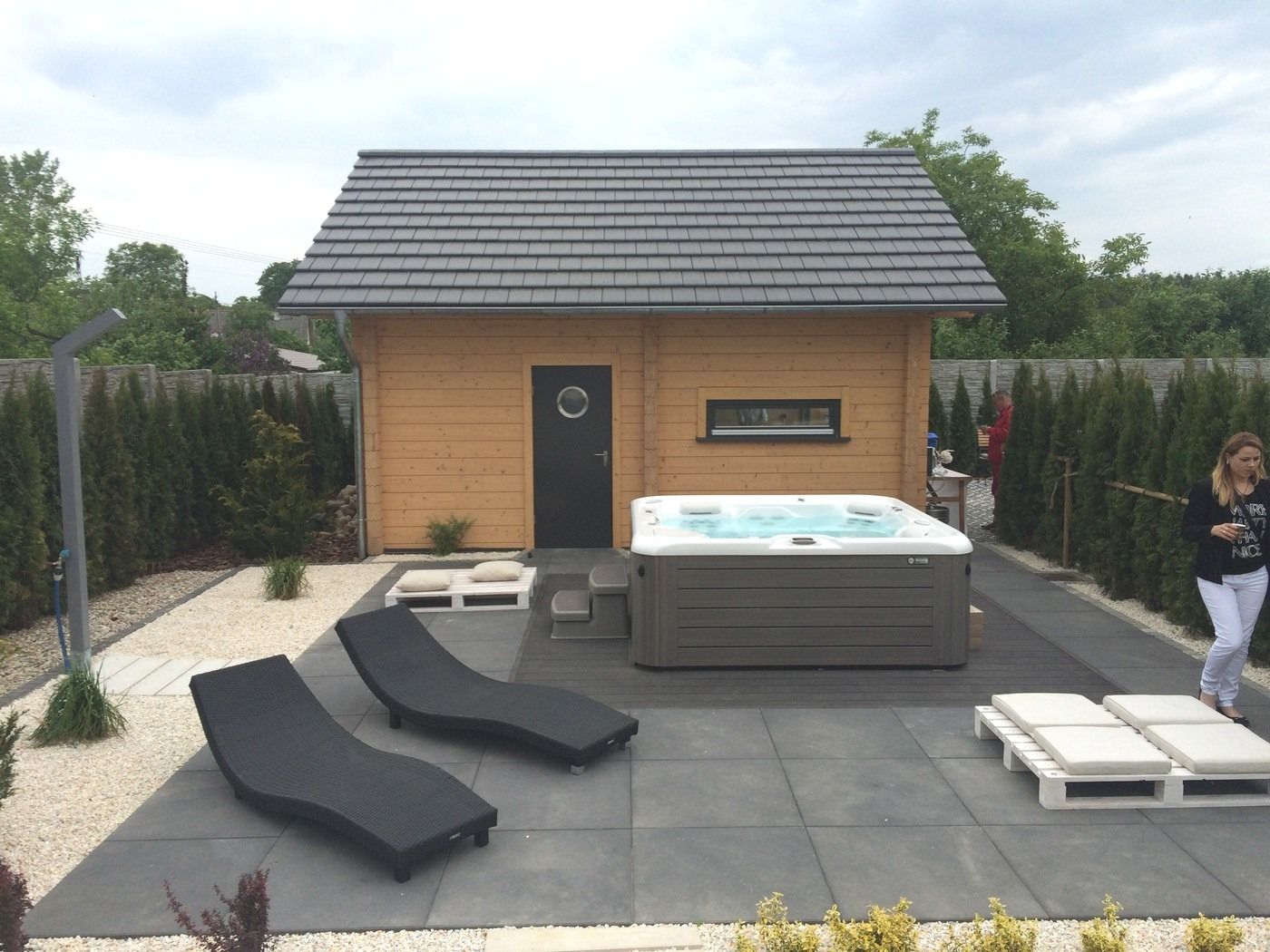 Гараж: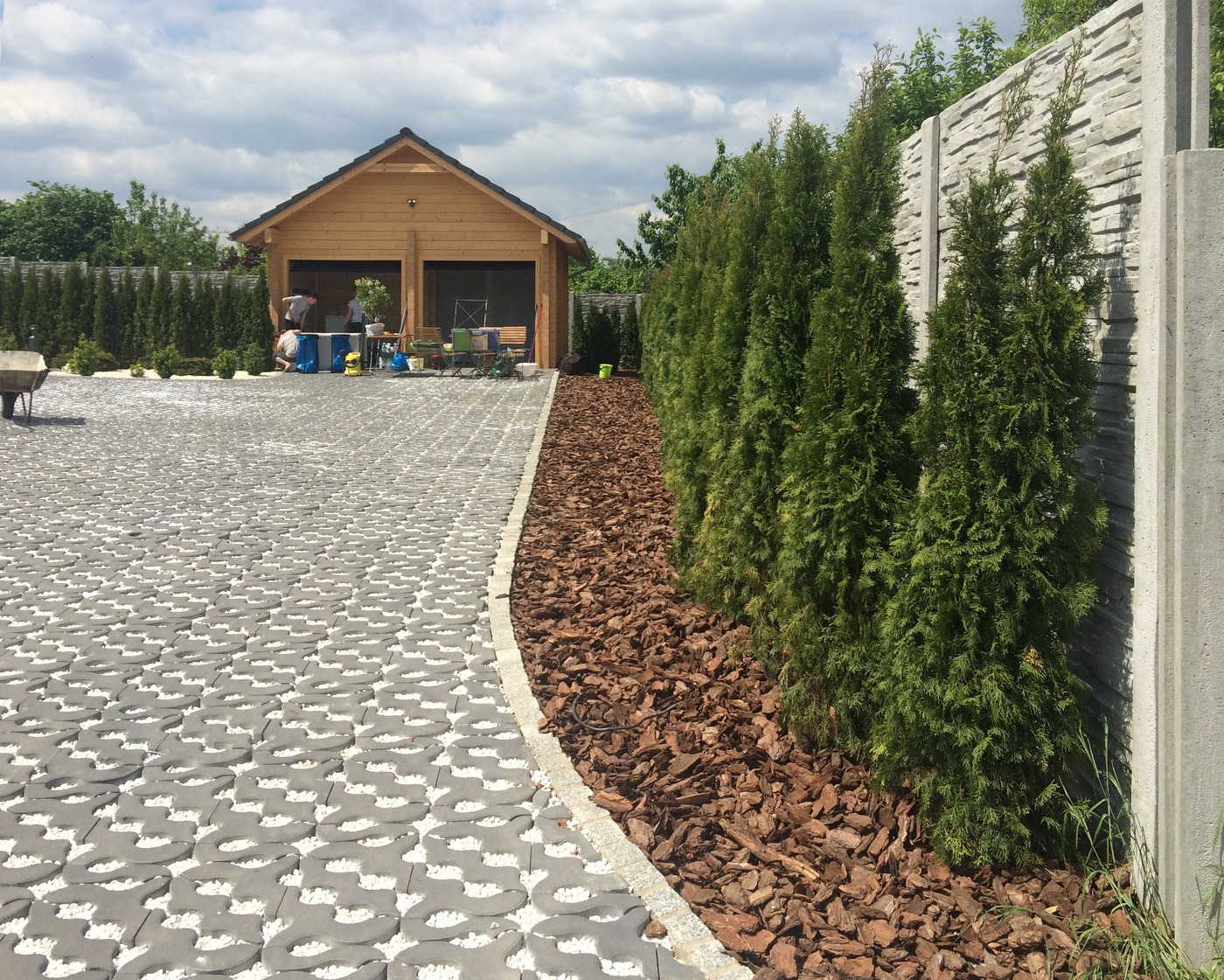 В данном доме гармонично разместились все необходимые для круглогодичного проживания помещения. Так, например, в большой кухне-столовой с легкостью разместится большая семья в кругу своих родственников и друзей, либо компания людей, приехавшая на отдых или выходные: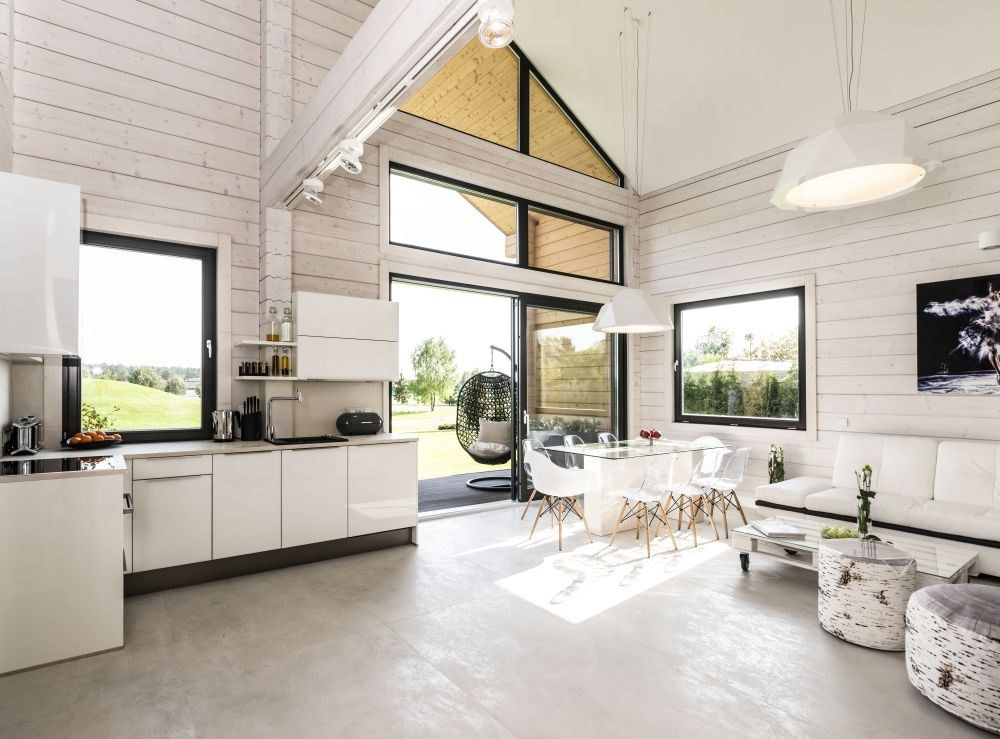 Интерьерная концепция разрабатывалась с учетом необходимости обеспечить прекрасную освещенность внутреннего пространства. Данный дом отличает от стандартного двухэтажного наличием второго света в уровне кухни-столовой. Такой прием делает пространство максимально открытым, просторным, светлым и высоким: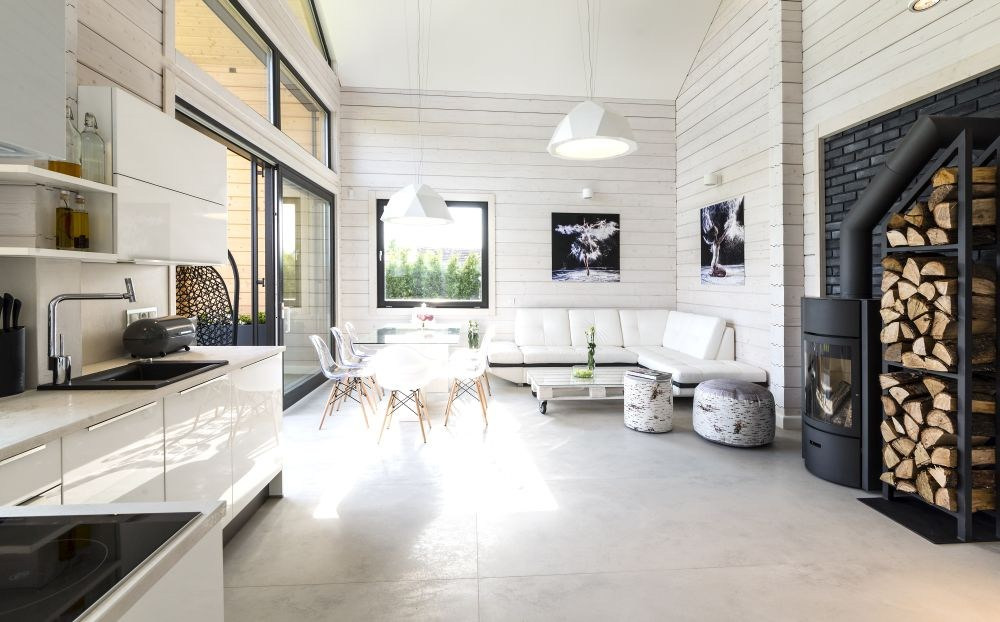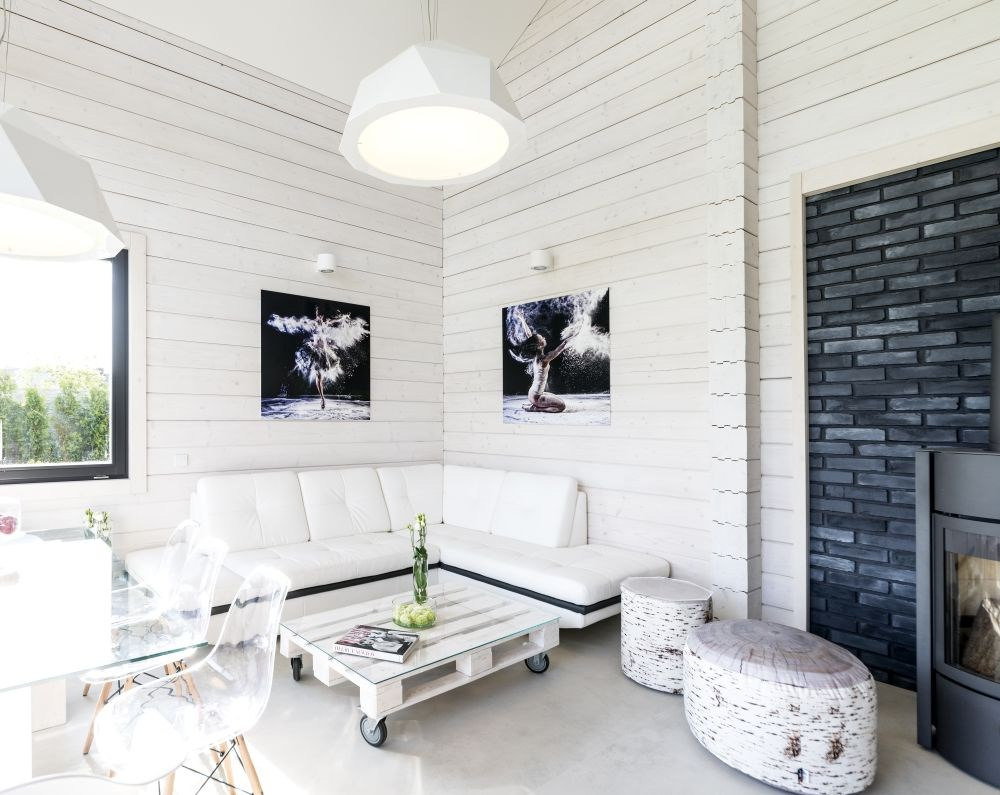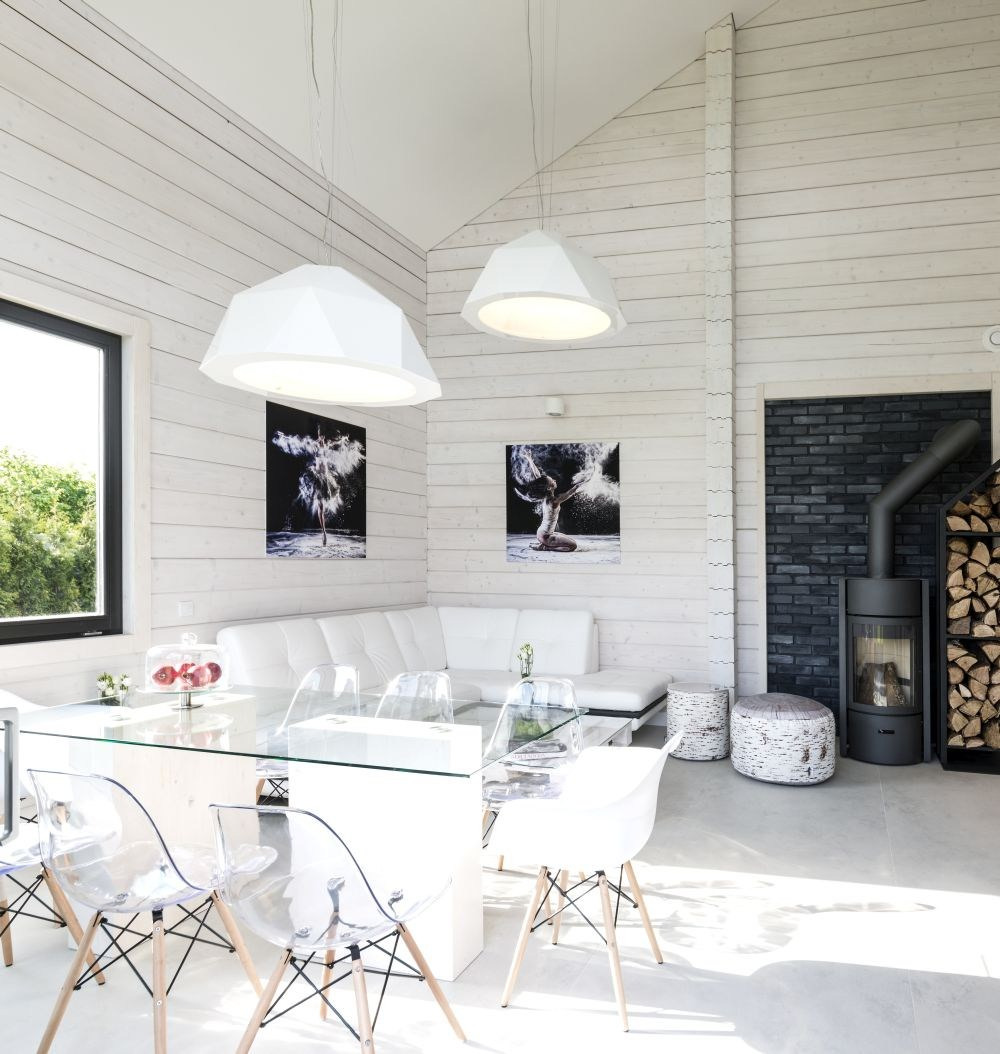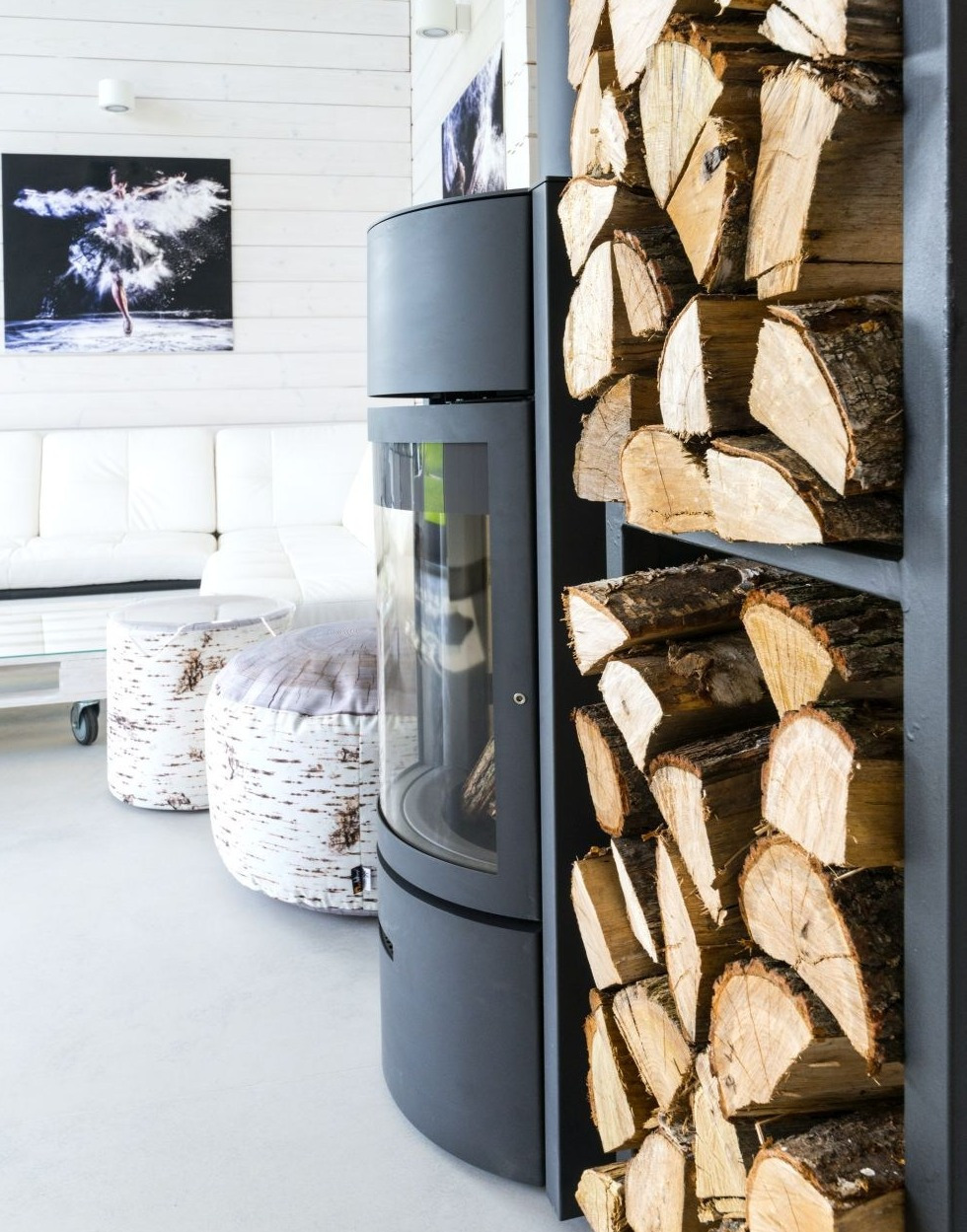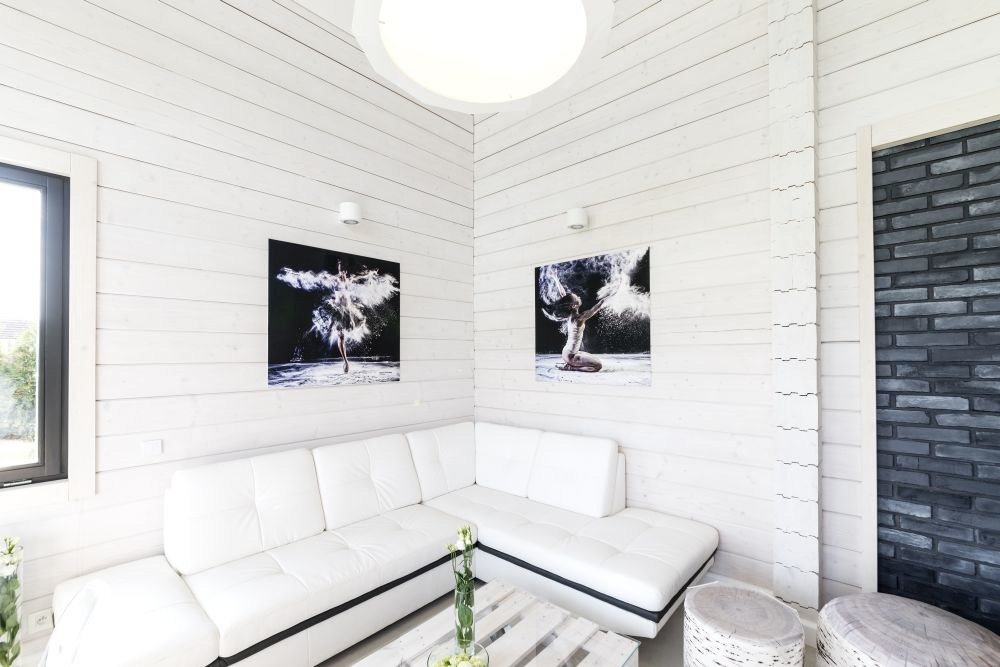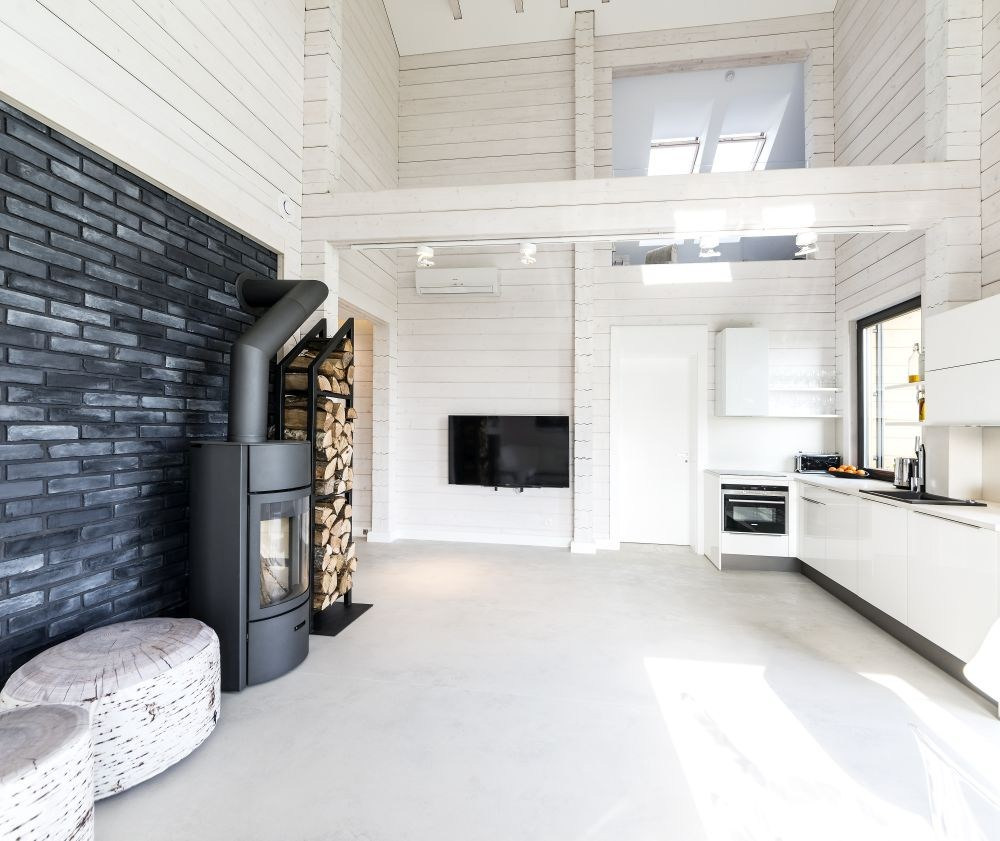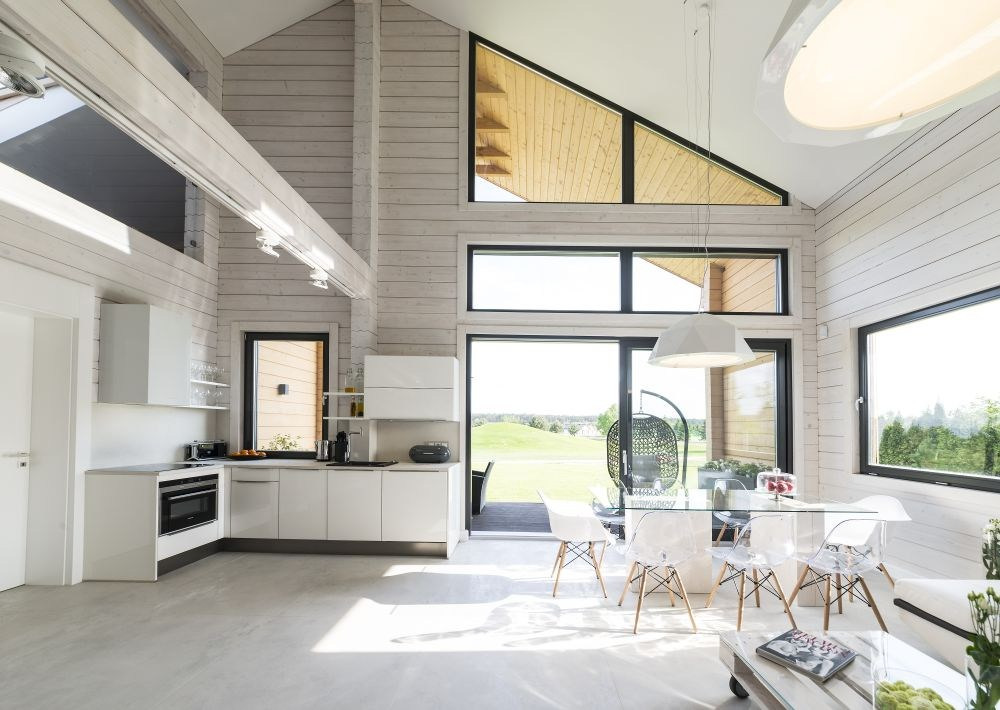 Также на первом этаже свое место заняли три спальни и 2 санузла, что позволяет с комфортом для себя и без проблем для посторонних обеспечить свое пребывание: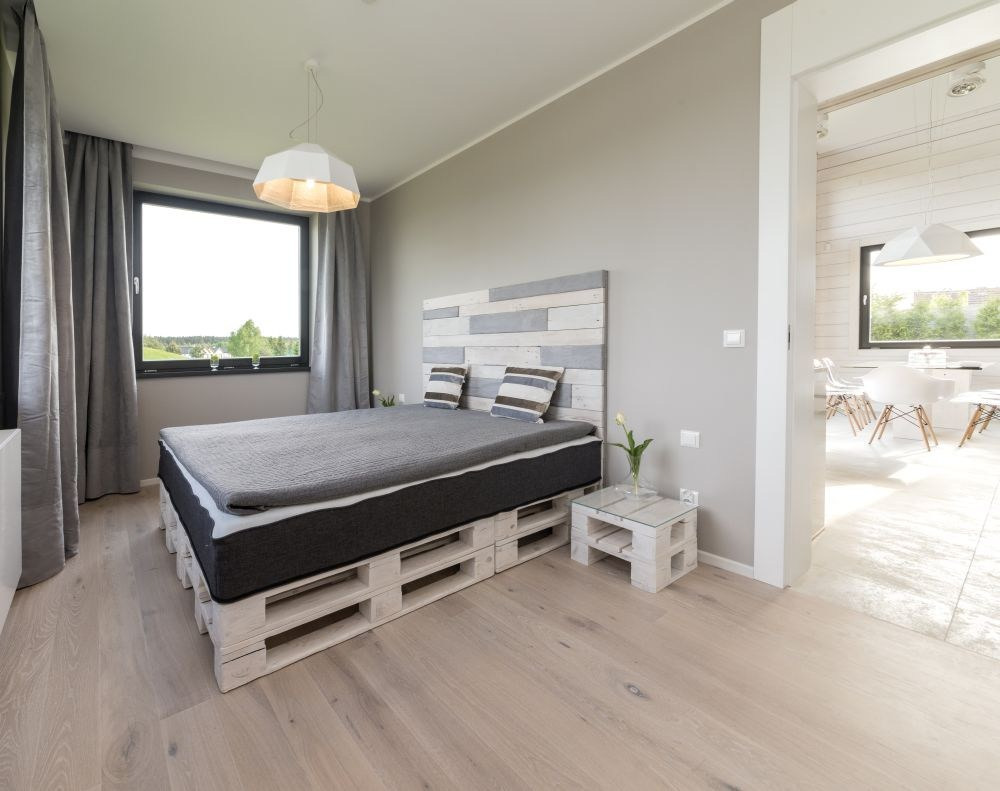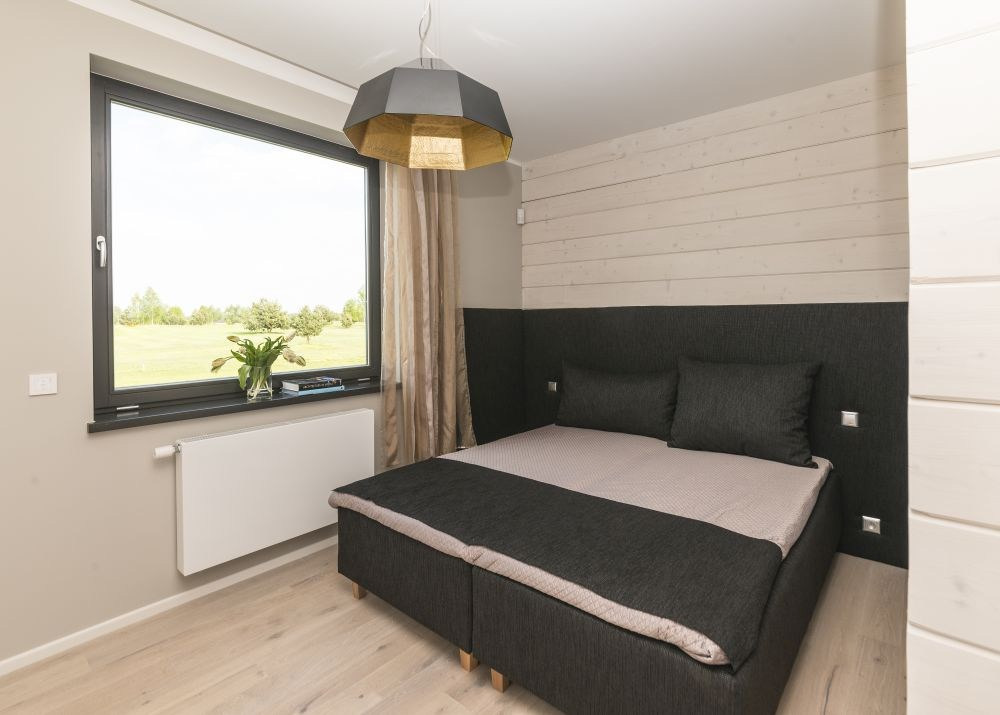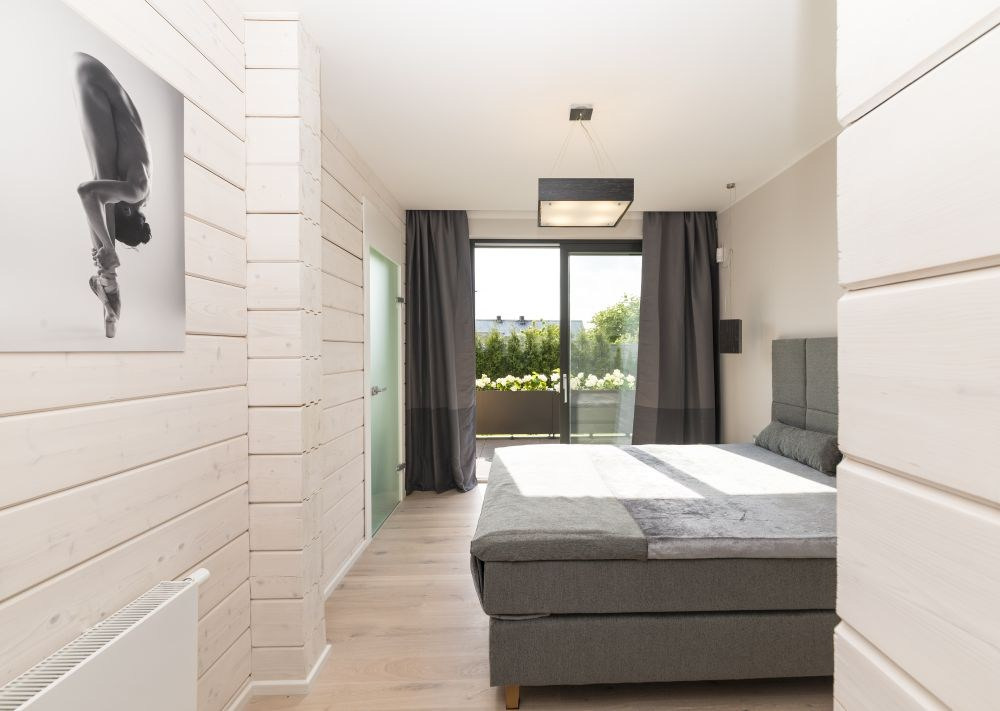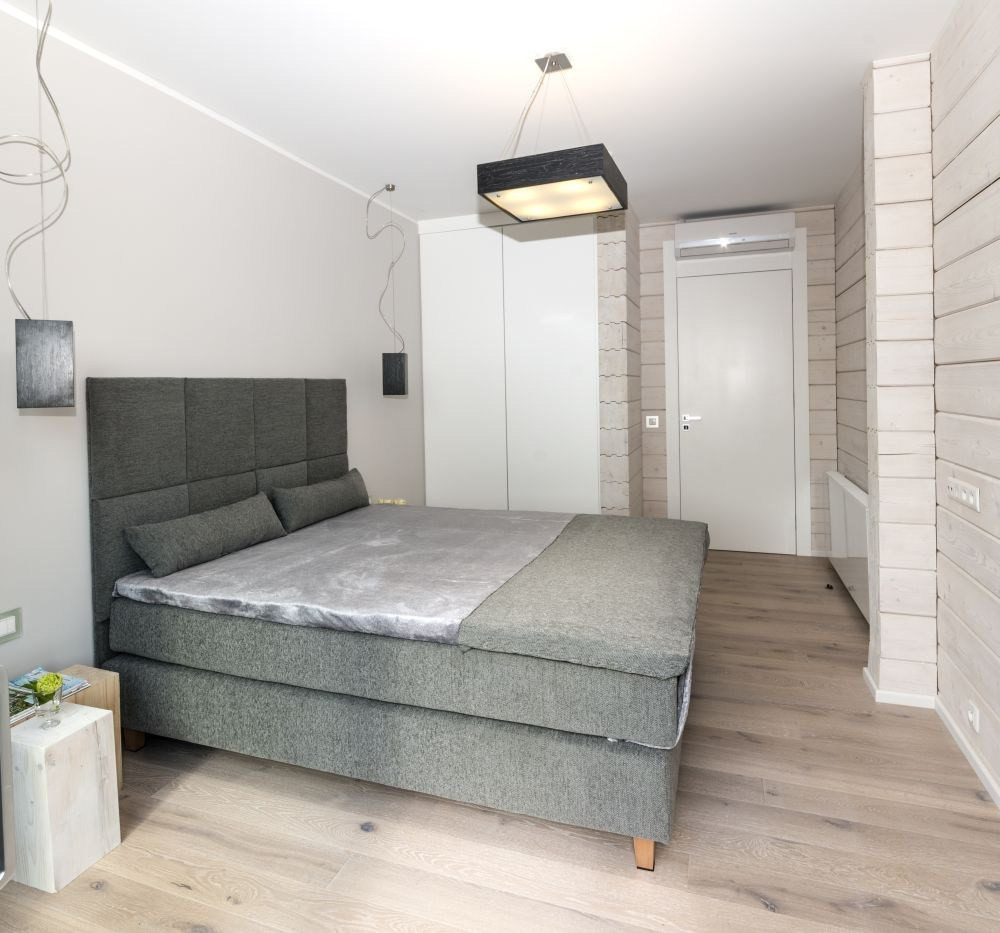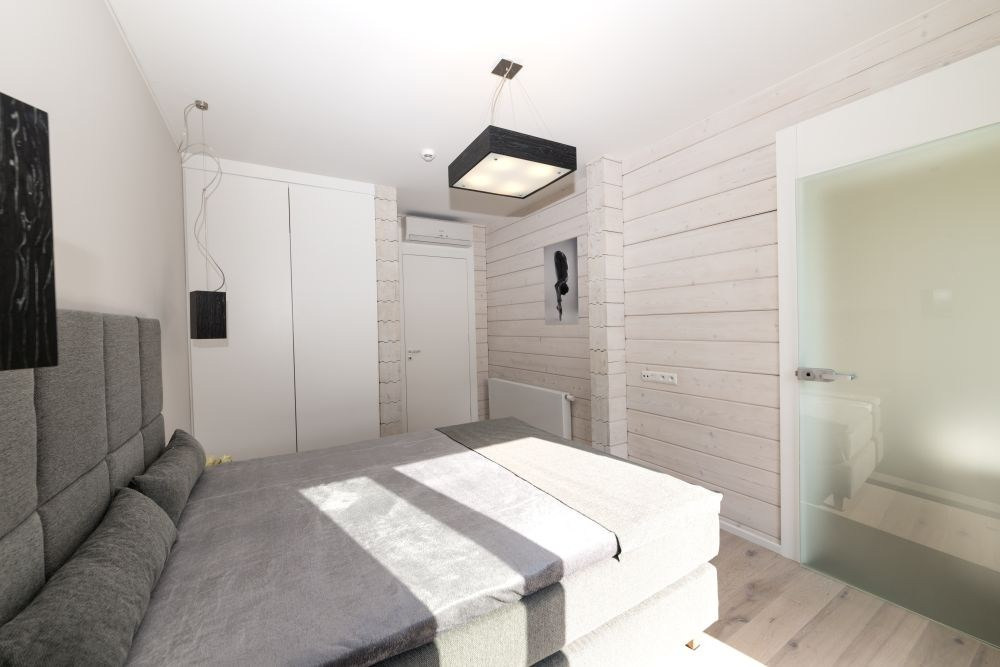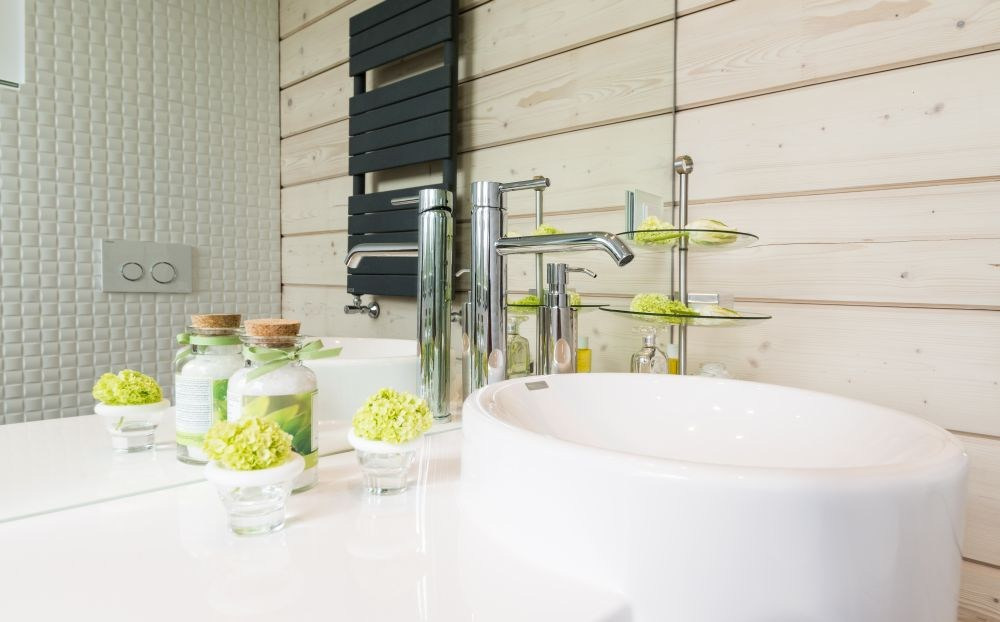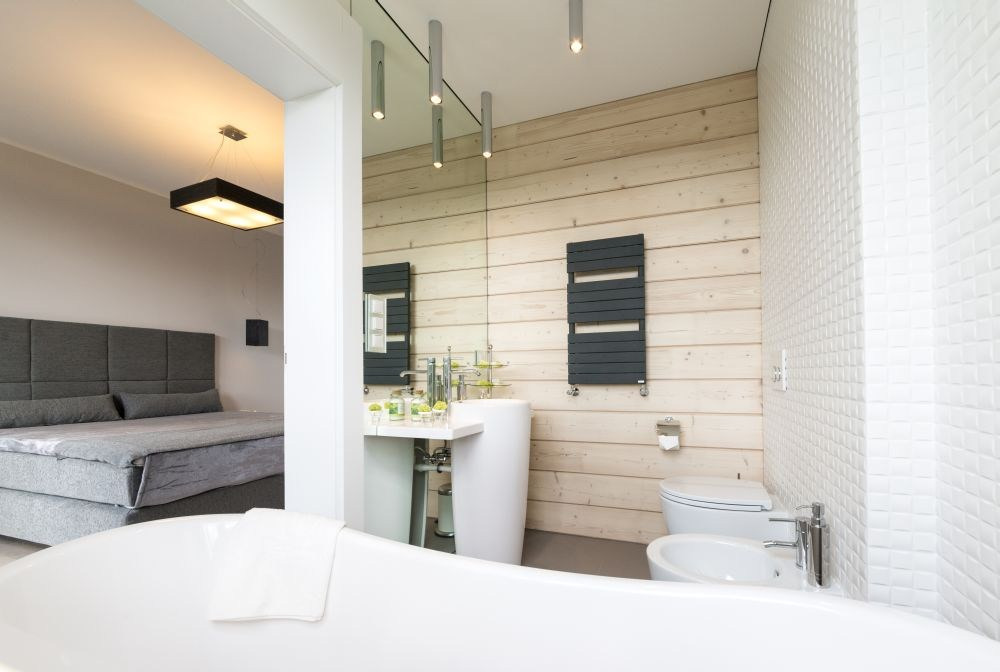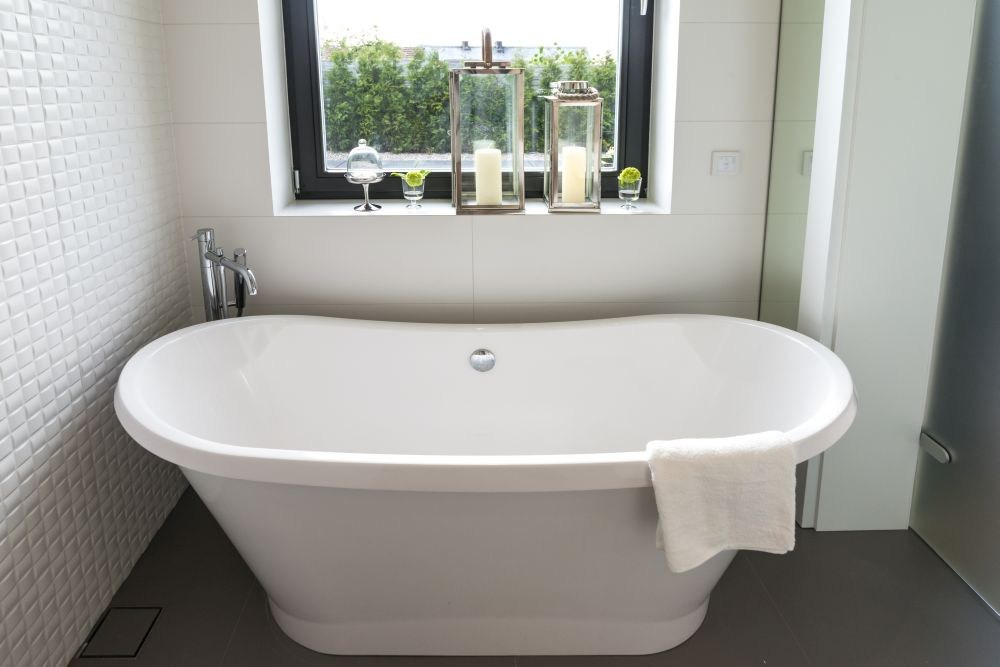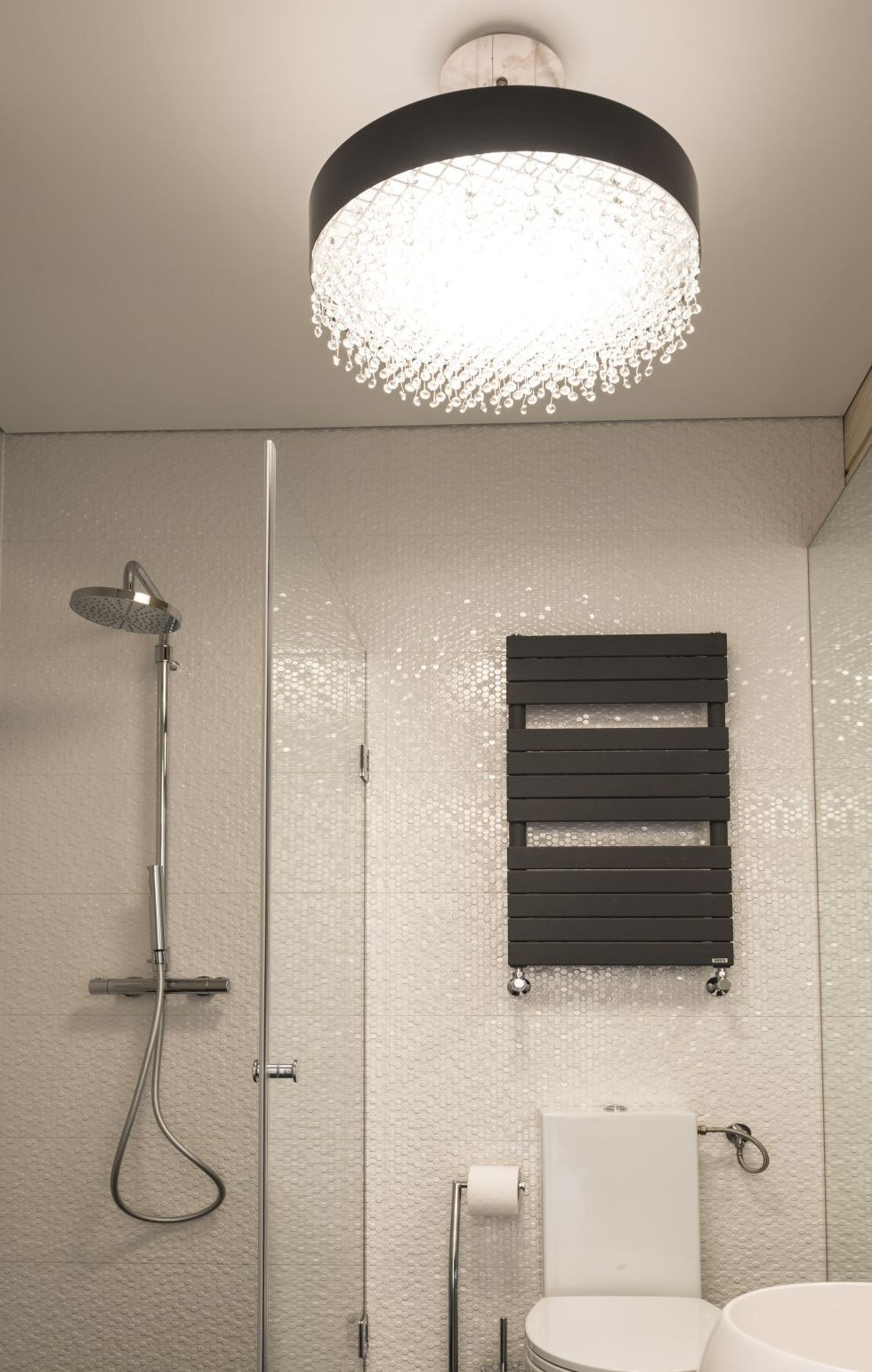 Второй этаж был обыгран дизайнерами в стиле лофт – пространство практически без внутренних перегородок совместило в себе спальню, зону отдыха, кабинет и санузел. В такой свободной планировке любой из хозяев и членов семьи либо постоялец найдет свой укромный уголок для комфортного времяпрепровождения на любой вкус: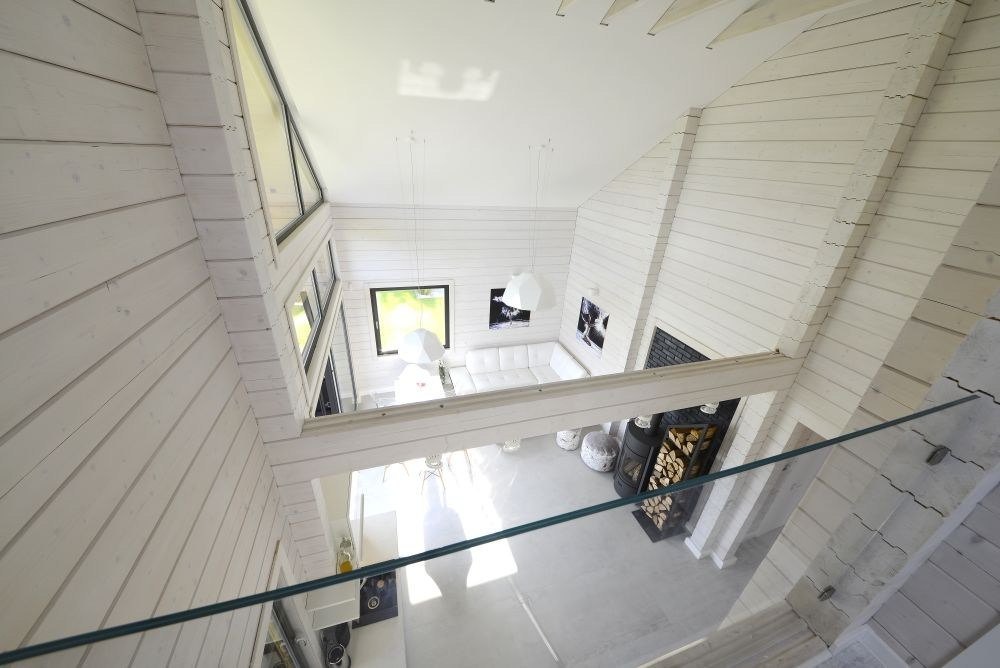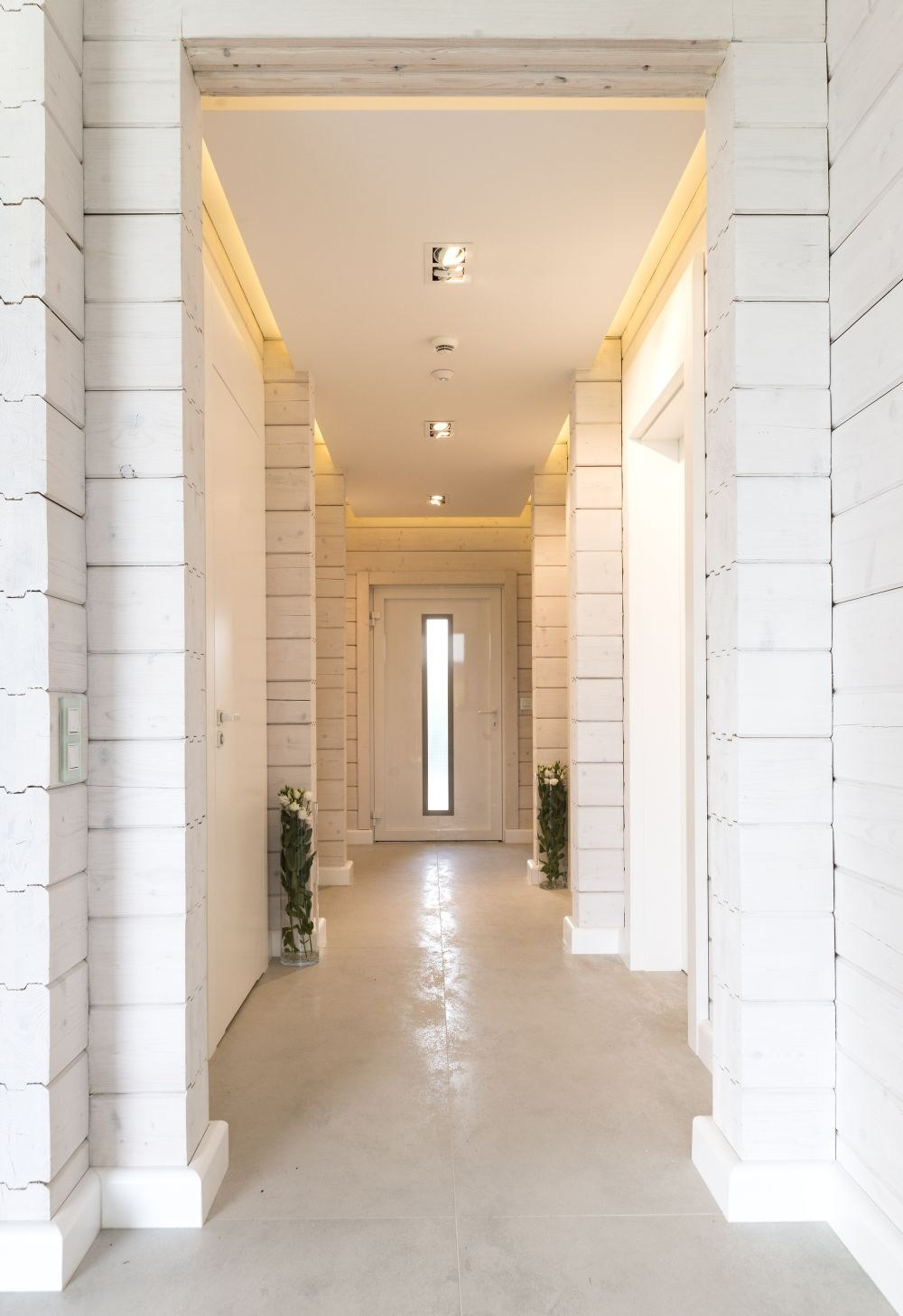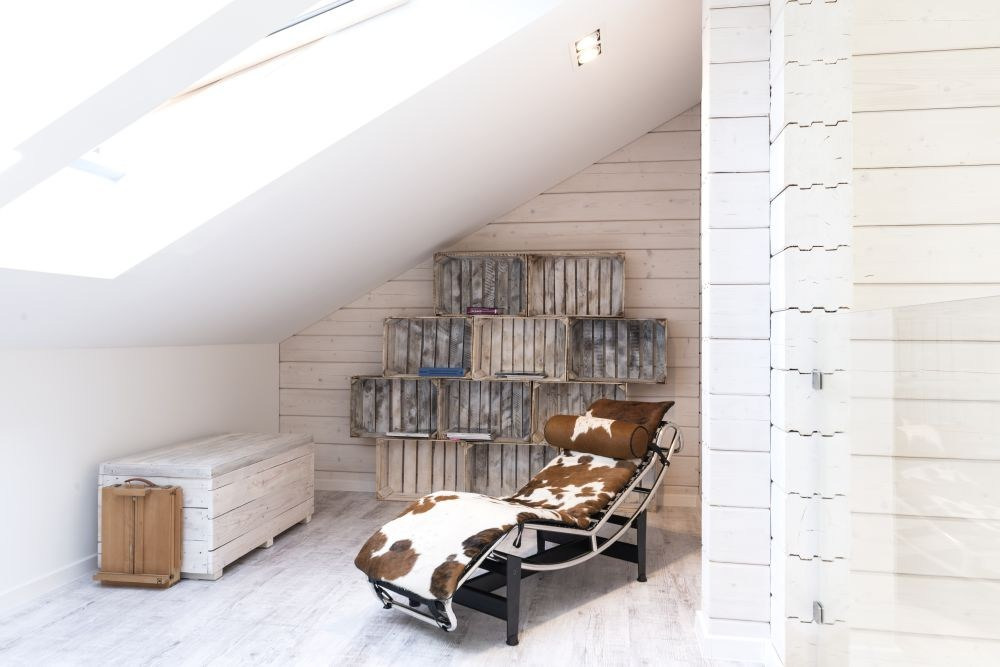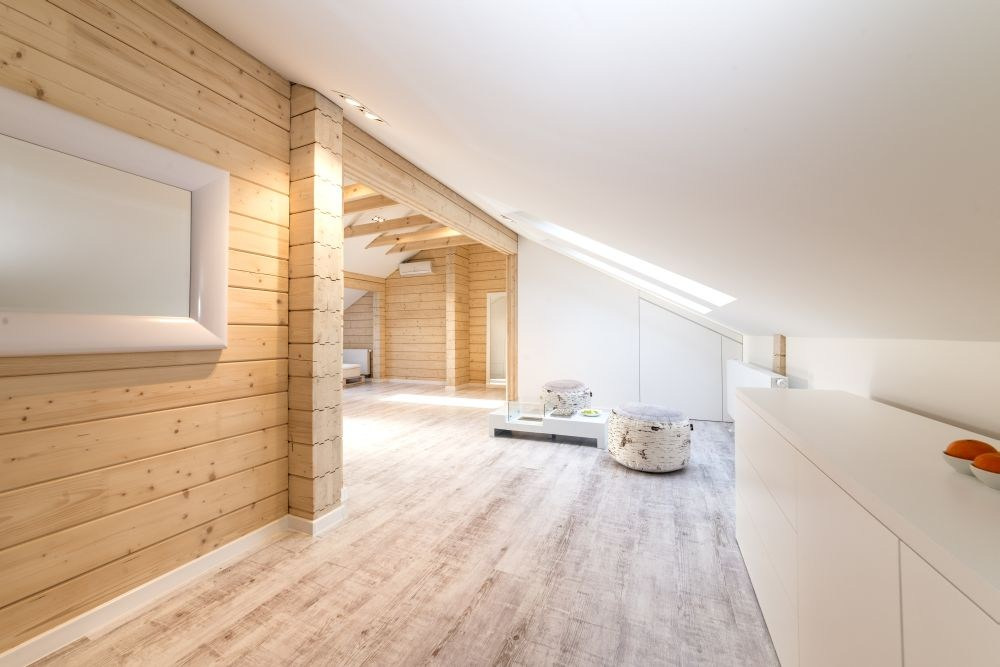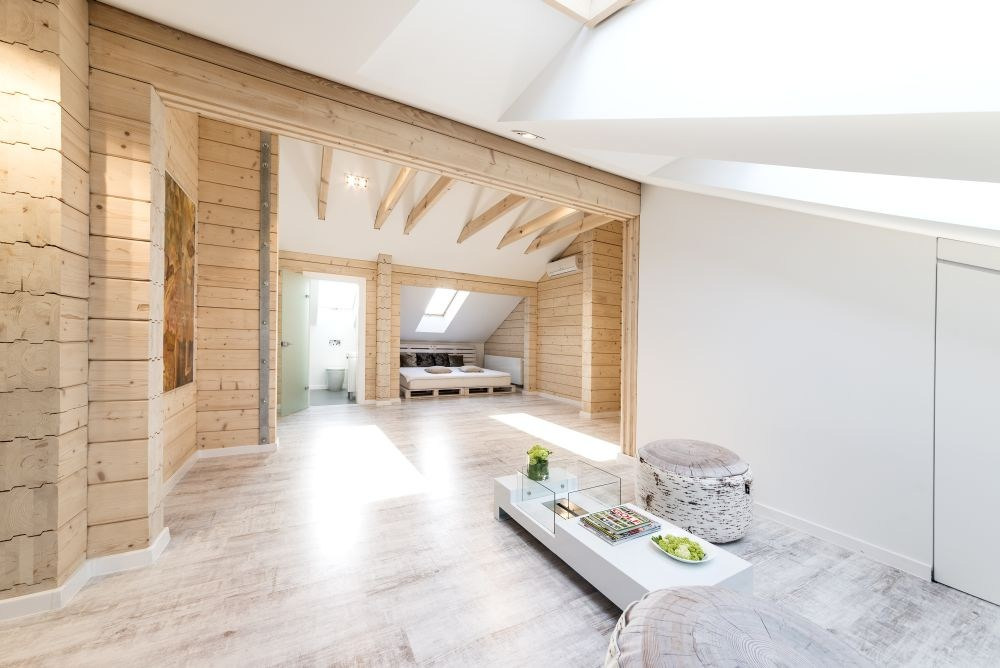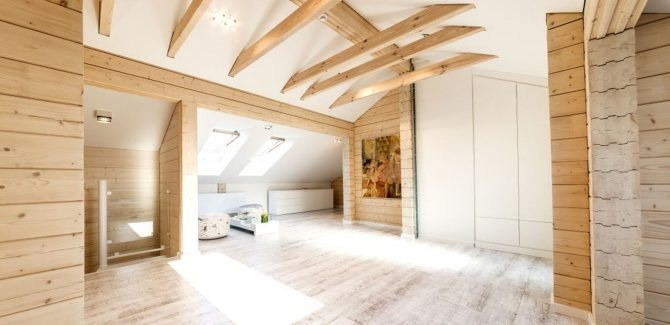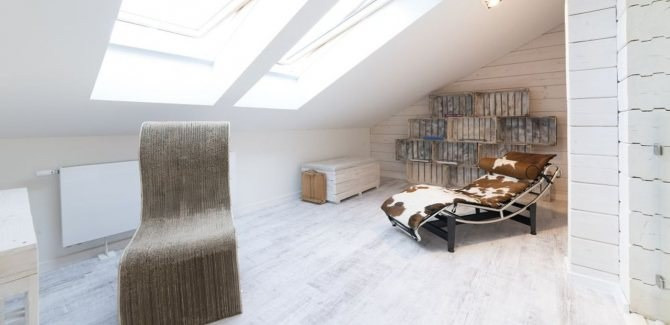 В дизайне деревянного бунгало наш дизайнер использовал
черепичную кровлю Рёбен
, цвет стен, цвет окон, наличников и дверей из
каталога красок и средств для дерева Тиккурила
.
Планы этажей: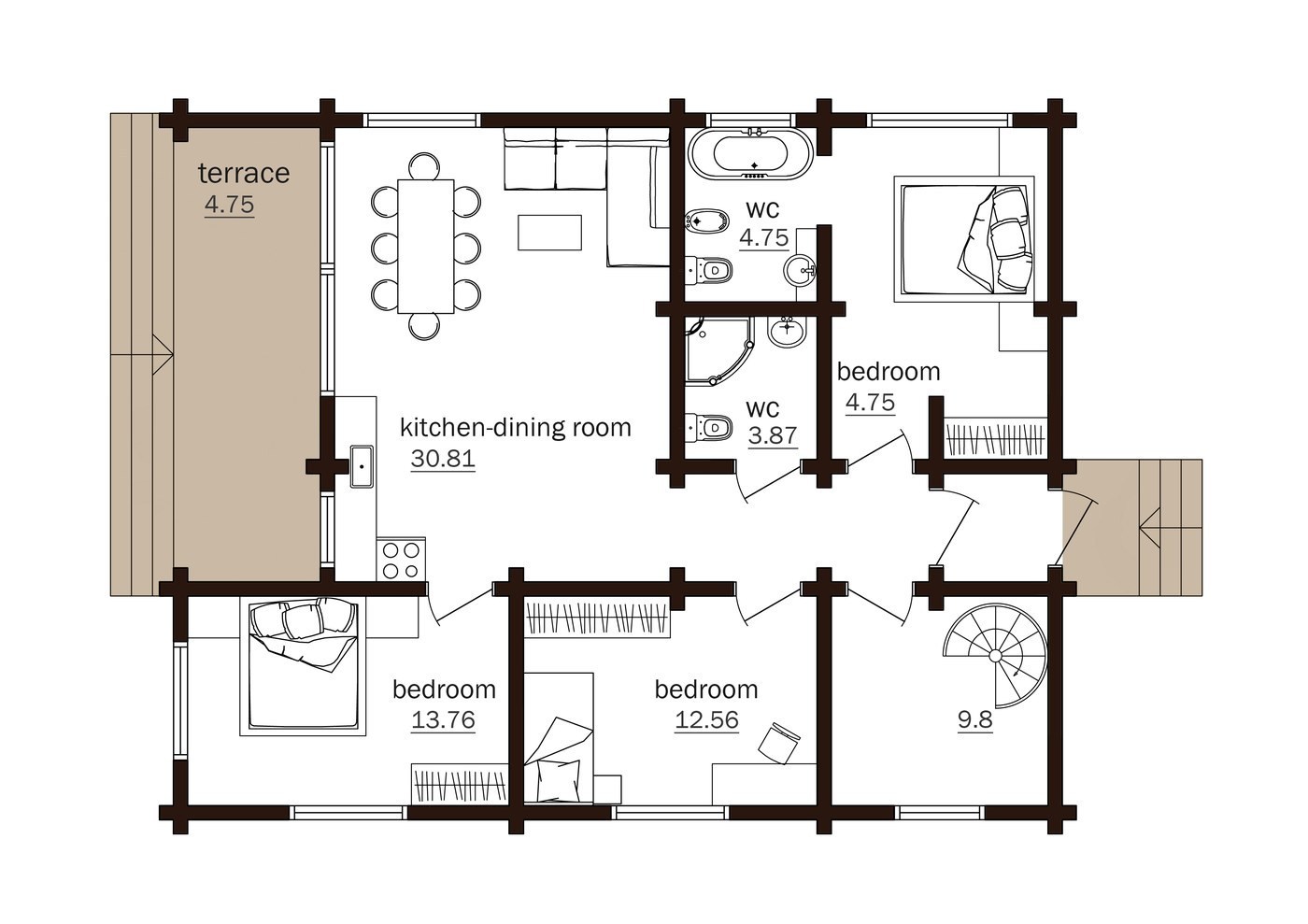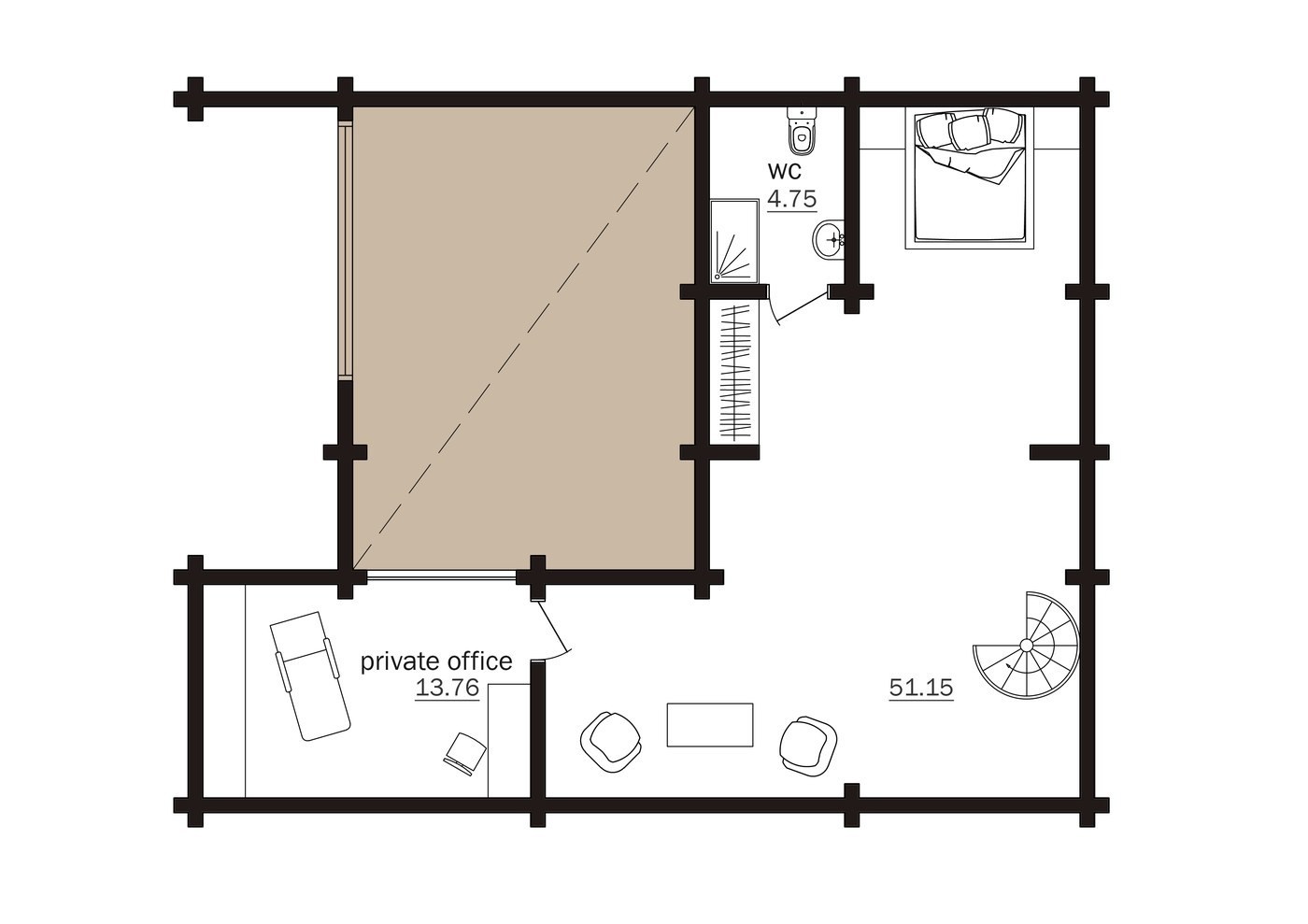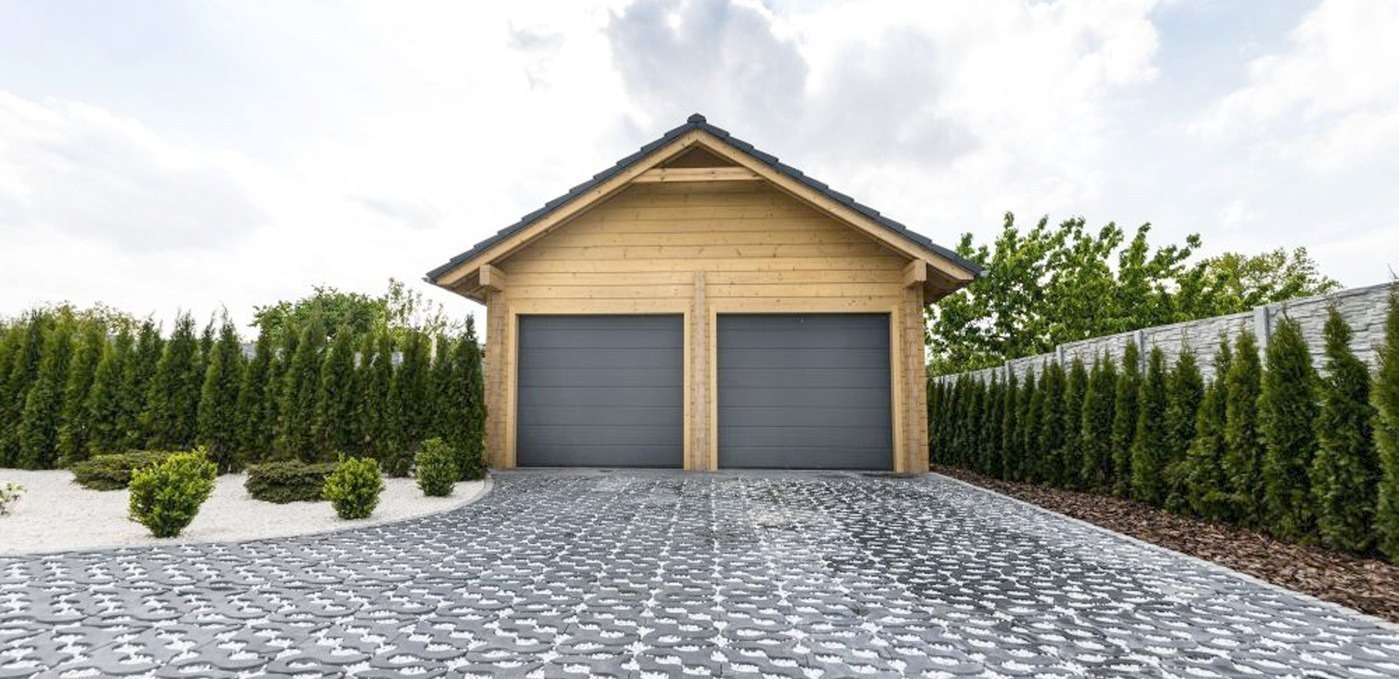 Look more: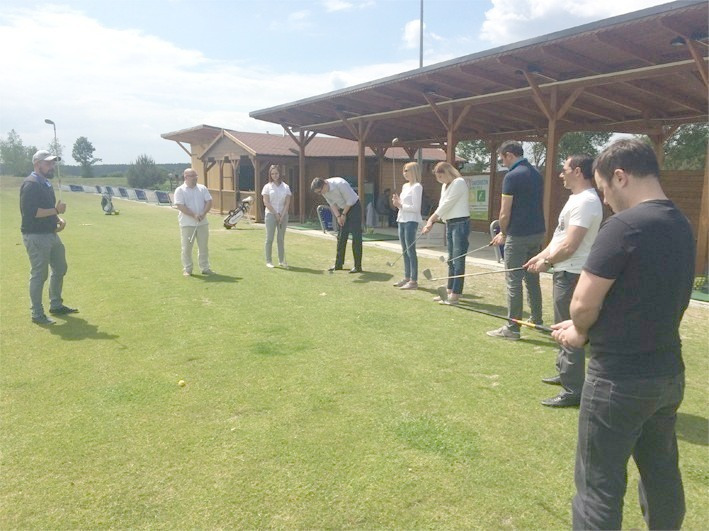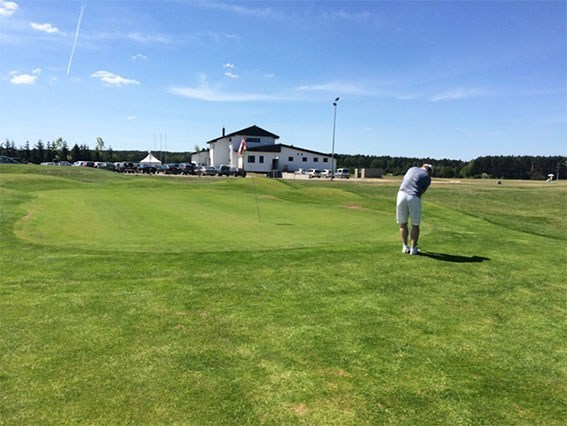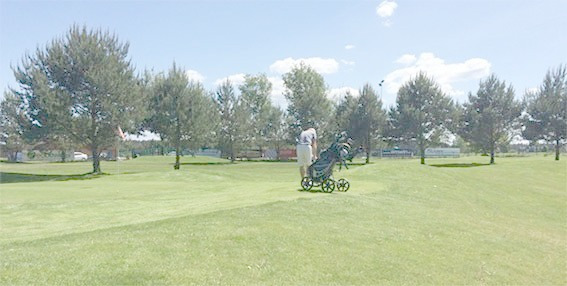 Look more: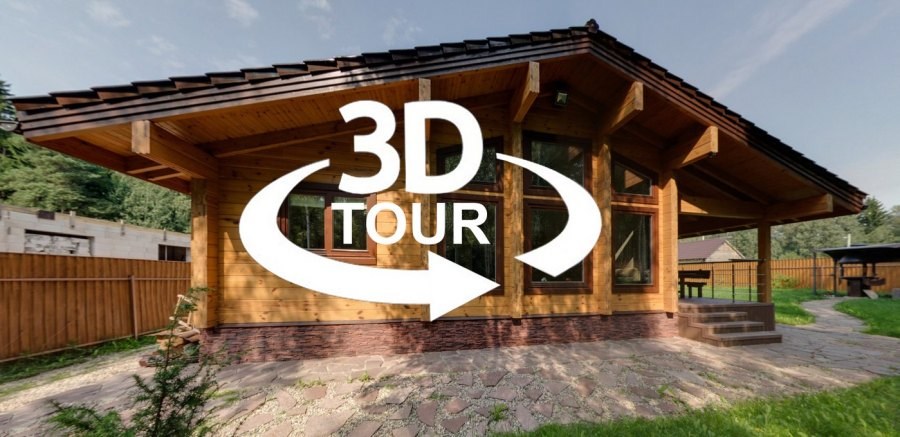 48