Wooden homes construction and buildings "Oskari" 212 m²
As you come into the house, you became impressed by the real smell of natural wood. First you enter the small lobby, but then you turn your head left and see marvelous living-room compared with a tiny and cozy kitchen/dining room. There is one more room on the ground floor, which you can use as you wish: you can make it a guest room, additional bedroom, a play room for your children or a private office of your own. Also, right behind the lobby a boiler room is situated.
On the first floor you can find two large wonderful bedrooms, but the pearl of this floor is just enormous hall, that occupies the same area as living room on the ground floor – 31 square meters. It's complemented by a huge balcony hidden under the roof, so you can enjoy the view and fresh air even when it's raining outside.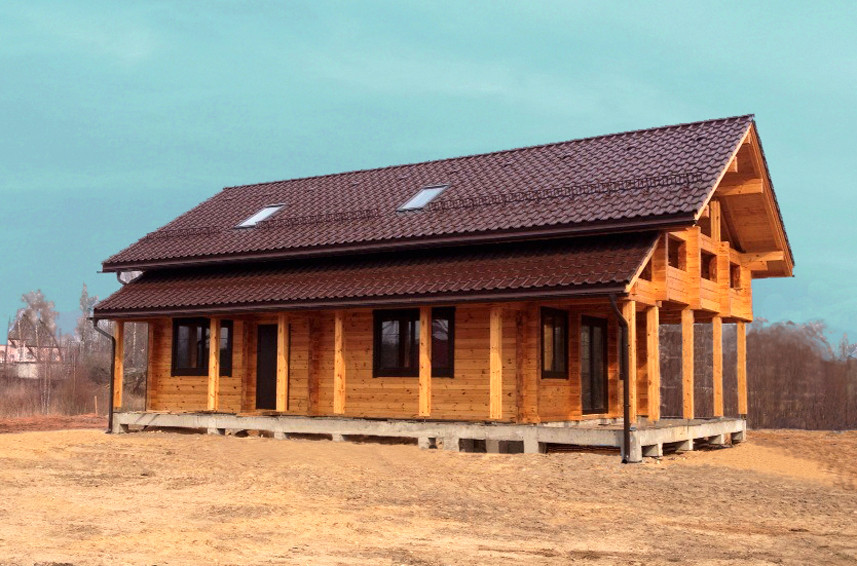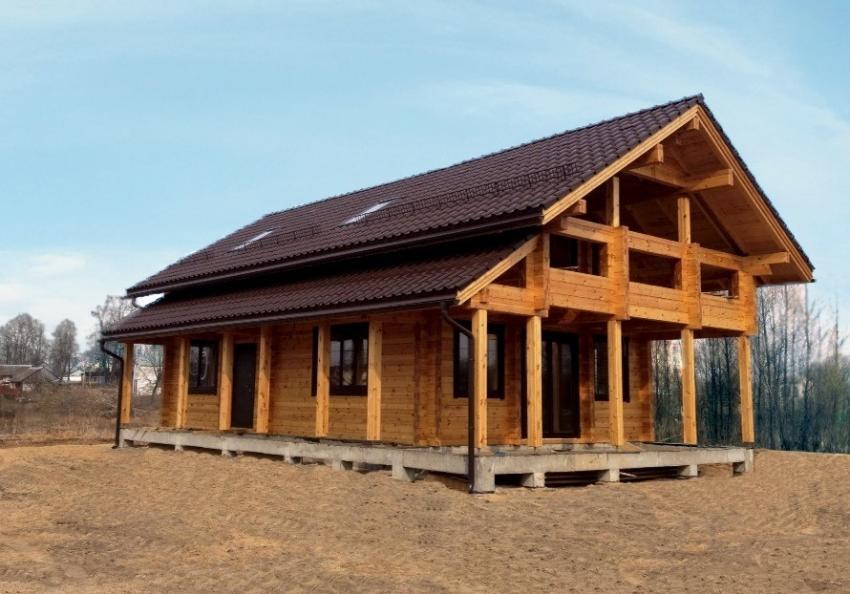 Ground floor layout: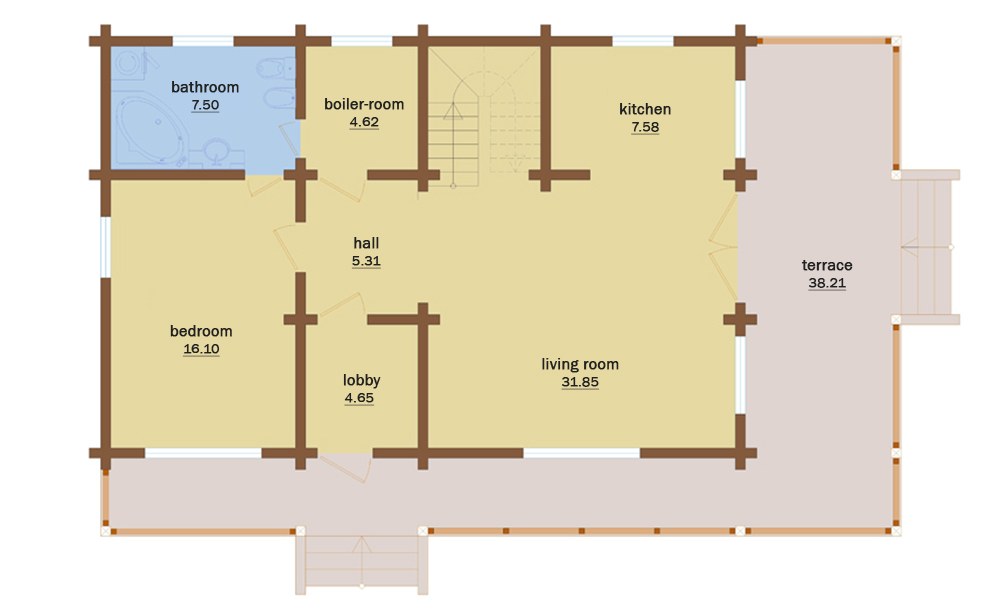 First floor layout: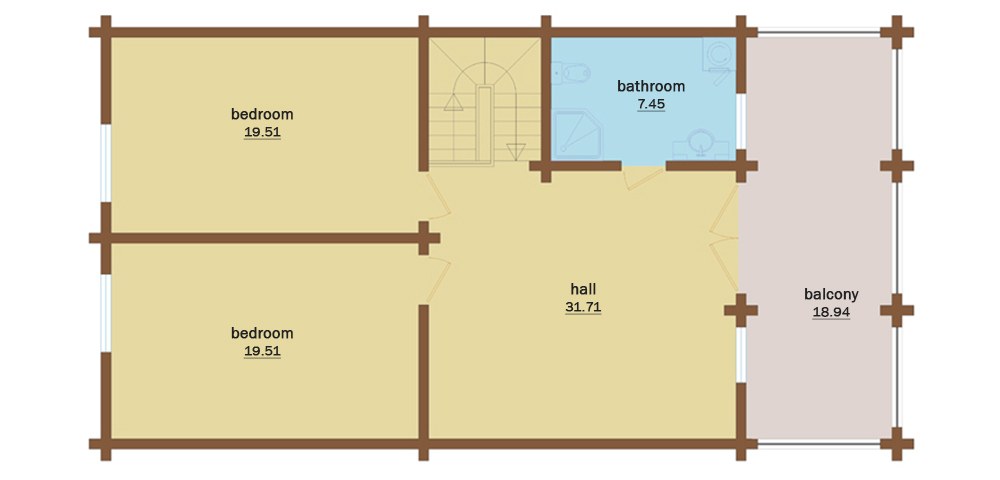 Wood home construction
If you are interested in wooden homes construction and buildings "Oskari" 212 m² , you may:
Call: