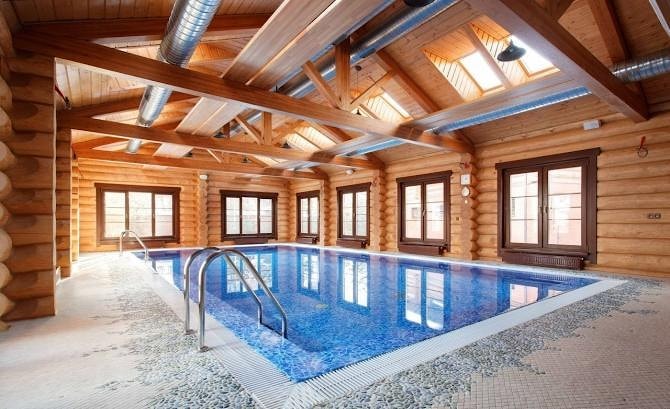 Water is the source of life on earth, and that's why all people can't live a day without it. People have always strived to live close to water, building cities and towns. Not always having the opportunity to do it, artificial ponds appeared in people's life. As the time went by they started to name them "swimming pools".
The construction of swimming pools began in the Ancient East, Greece and Rome. Pools usually had a rectangular shape and served mainly for ablutions.
Not long ago, a swimming pool inside the house was associated only with luxury and huge costs. But nowadays, the interest in building houses with a pool inside is growing and many people want to have such a house.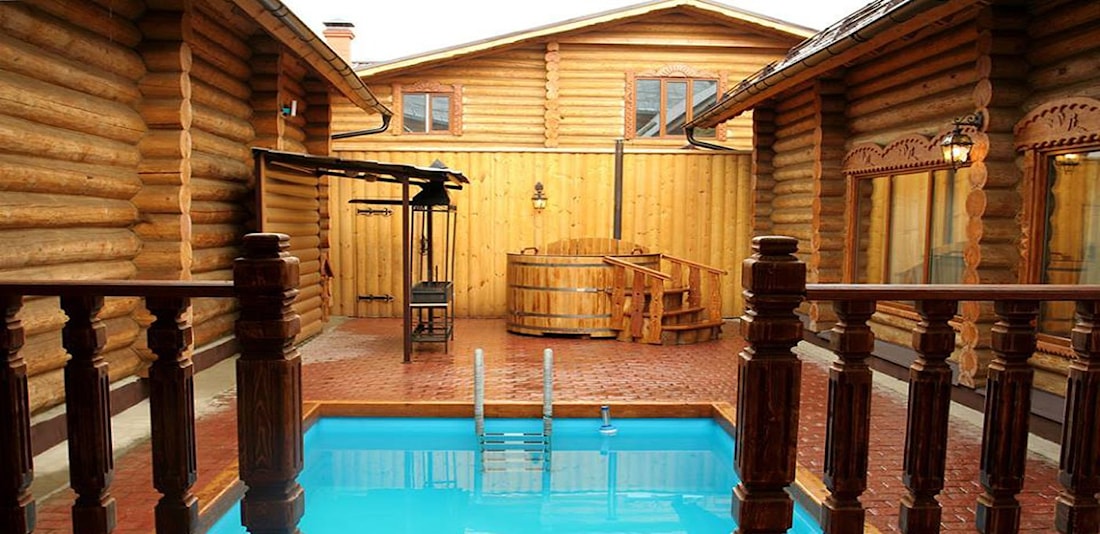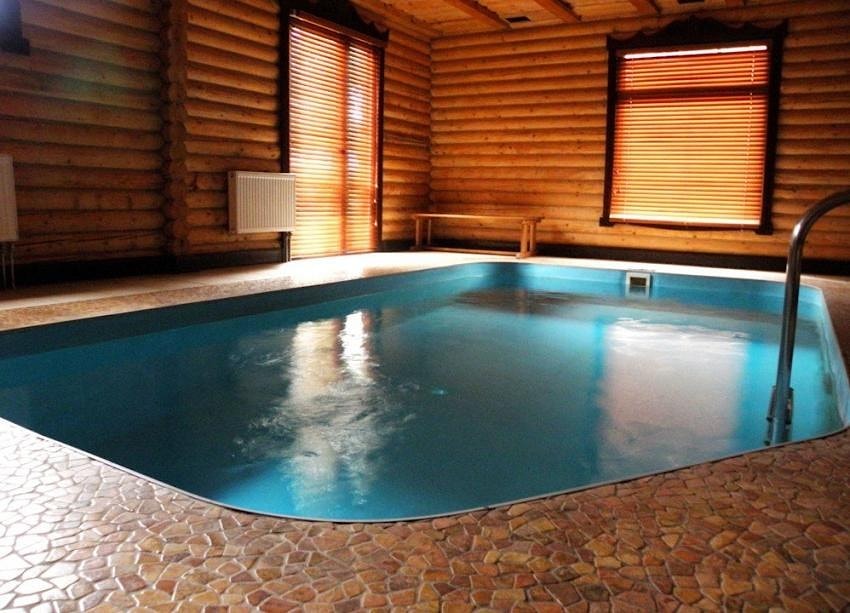 Swimming strengthens the immune system, normalizes blood pressure, improves blood circulation, and develops musculoskeletal system. While swimming human's body is supported by water so that muscles or joints are not excessively strained. Swimming can be a training exercise or just an enjoyable pastime. Swimming is fun and interesting! And for those who adore baths or saunas swimming pool can become a heaven with pleasant cool waters after a steam room.
Because of all these reasons, in recent years, you can often find swimming pools in wooden cottages and country houses.
If you want to have a pool of your own, you should think about some of the nuances in its design and construction. Whether it's a project of wooden sauna with a swimming pool or a project of a wooden house with a pool, the pool itself will be the center of communication for all the inhabitants of the house. But not many know how to build a swimming pool in a wooden house properly, and without this knowledge pool can be a source of great trouble.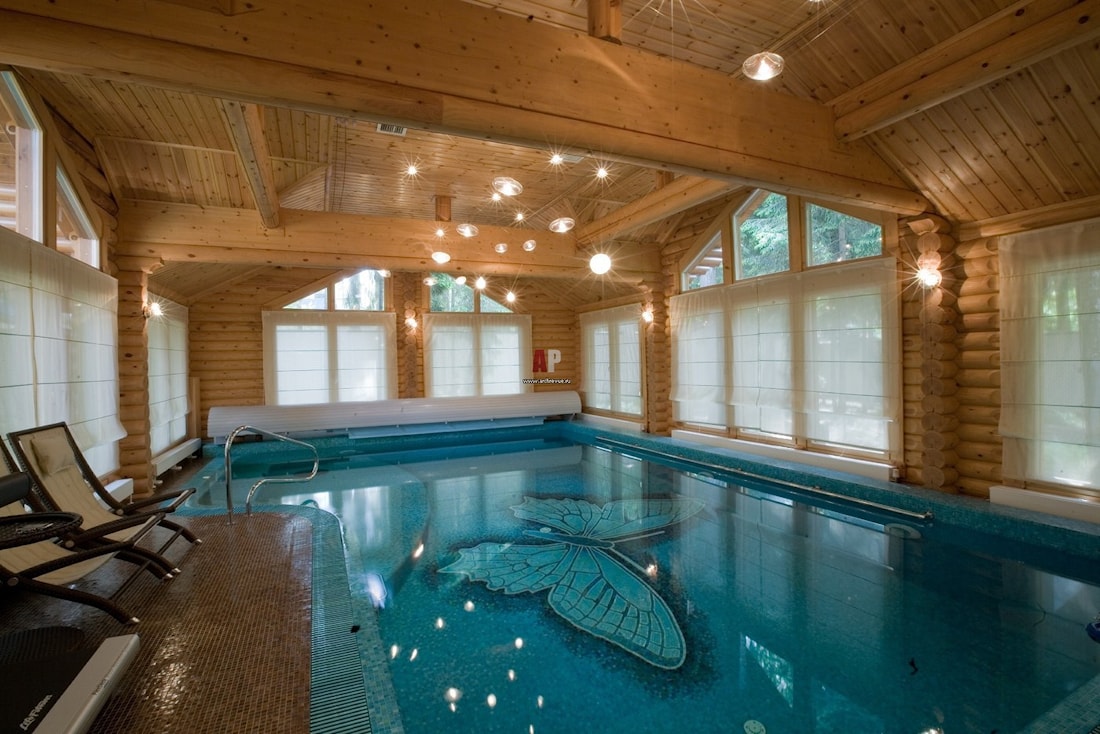 If you want to build your dream home, you cannot do without a project developed by professionals. We will help you to develop projects of wooden houses with sauna and swimming pool, observing all the norms and regulations. Call us and we will build your dream!