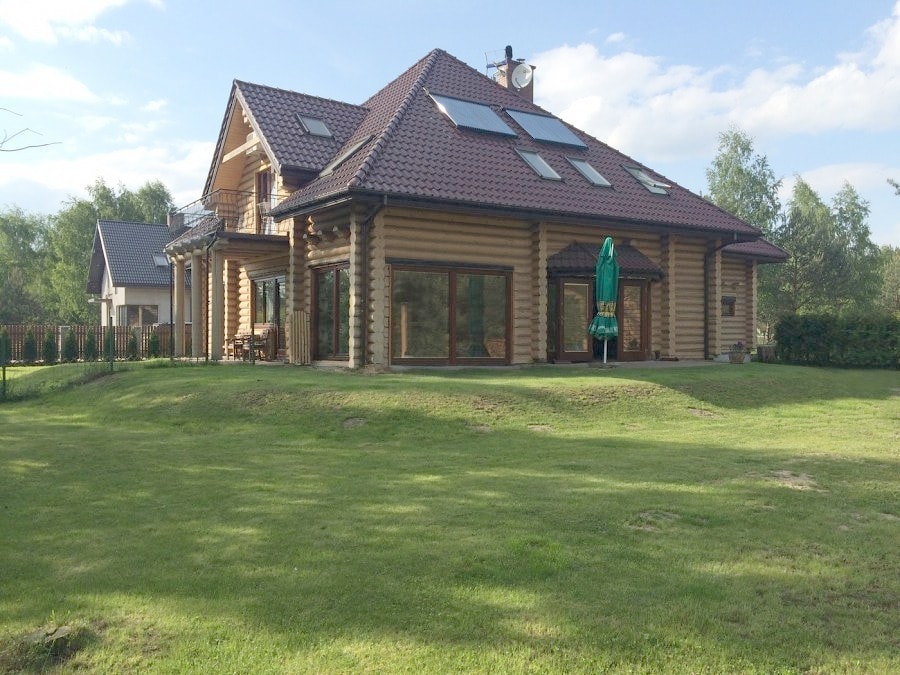 Timber log houses can be ordered from our site or directly from our office "Archiline" Phone Number: +375-296-20-05-67 (Viber-WhatsApp-Telegram)
The kit of the future wooden house (photos of 2006). Pre-construction activities of a wooden house are over. A site for building a house and a sketch of a cottage have been selected, a working draft has been developed, a wooden frame part is ready for assembly. The construction process begins.

The ground floor of the wooden house is assembled. A wooden blockhouse is installed on a pre-erected foundation. A wooden blockhouse installed on the foundation should "stand" for some time during which the shrinking process takes place. Its duration can be from 6 to 12 months. A wooden blockhouse of natural humidity can shrink from 40 to 80 mm during a year, which is why it is too early to install windows and doors, as well as build ceilings.
The installation of the walls of a wooden house usually employs 3 people. All work on the construction of a wooden cottage and the installation of its parts are carried out by qualified teams consisting of experienced workers. The brigades are equipped with everything needed to build a wooden frame, including the professional equipment of MAKITA and BOSCH, which is known for its reliability and practicality.
A wooden house gives aesthetic pleasure not only to its owners, but also to builders during its construction:
The walls are ready, the porch is at work, the roof system of the house is almost finished. In the future, windows and doors, floors and partitions are installed in the wooden blockhouse, a roof is erected. This is an important stage in the construction of a house from a bar or log, since all these components determine not only the appearance of the building, but also the reliability of the future house.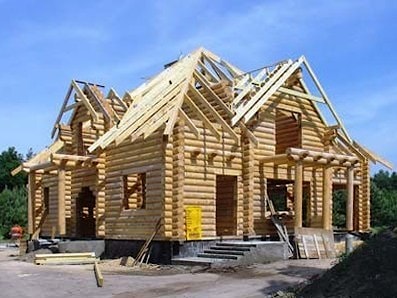 So we took a picture f the house after 10 years. Due to careful preliminary calculations, accuracy of preparation of wooden house parts, well-coordinated work of our teams, the Archiline Houses company guarantees an acceptable construction period for the wooden walls of the house that does not exceed 7-30 days: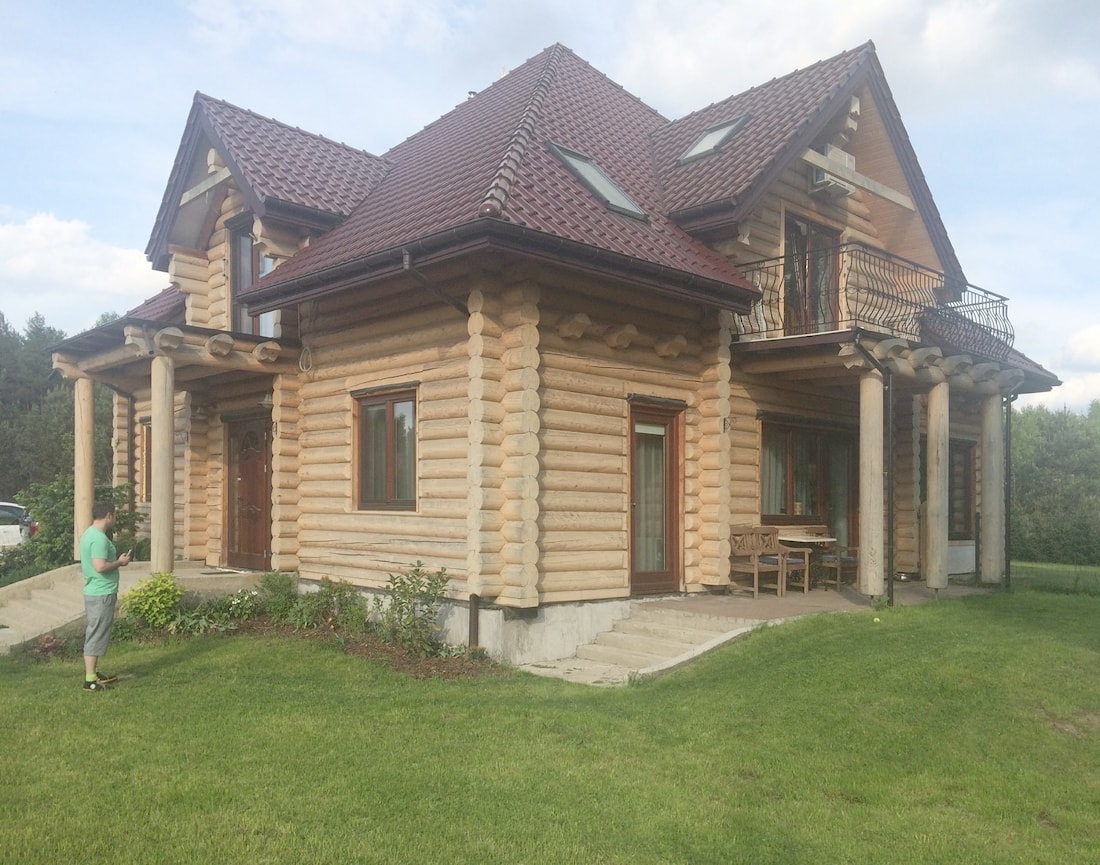 Another view from 2007: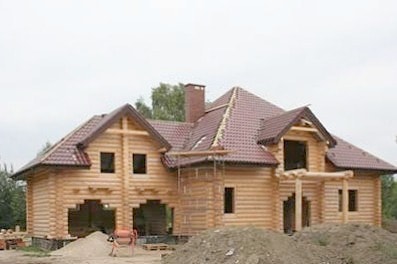 2017 again: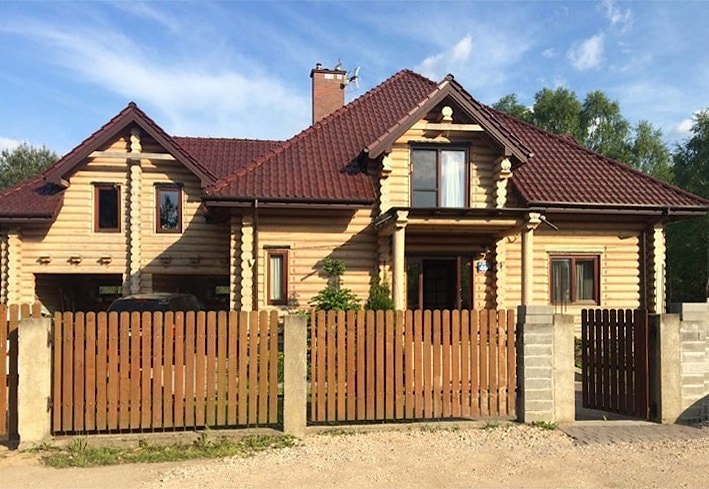 Ceramic tile on a wooden house (2007):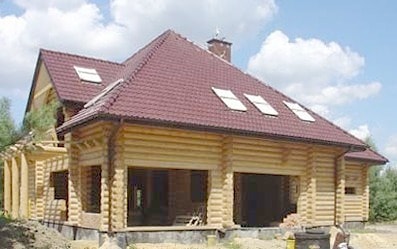 Ceramic tile on a wooden house after 10 years (2017):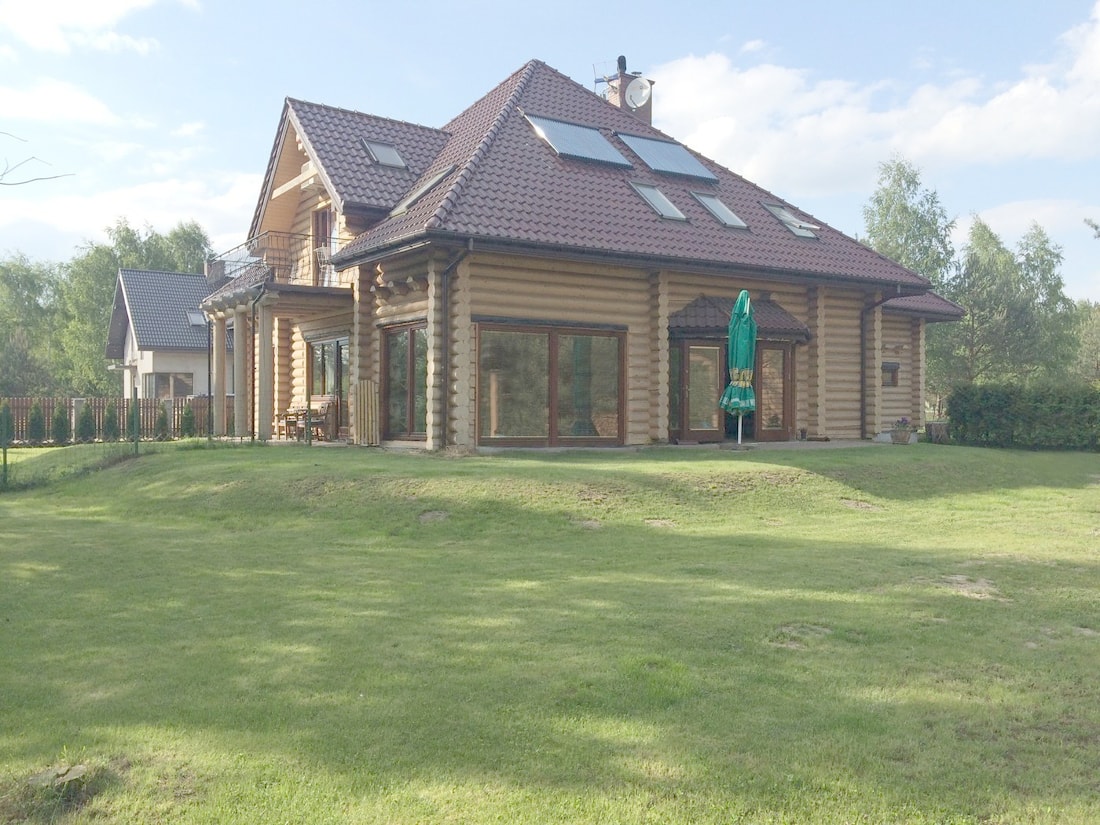 Indoor scene: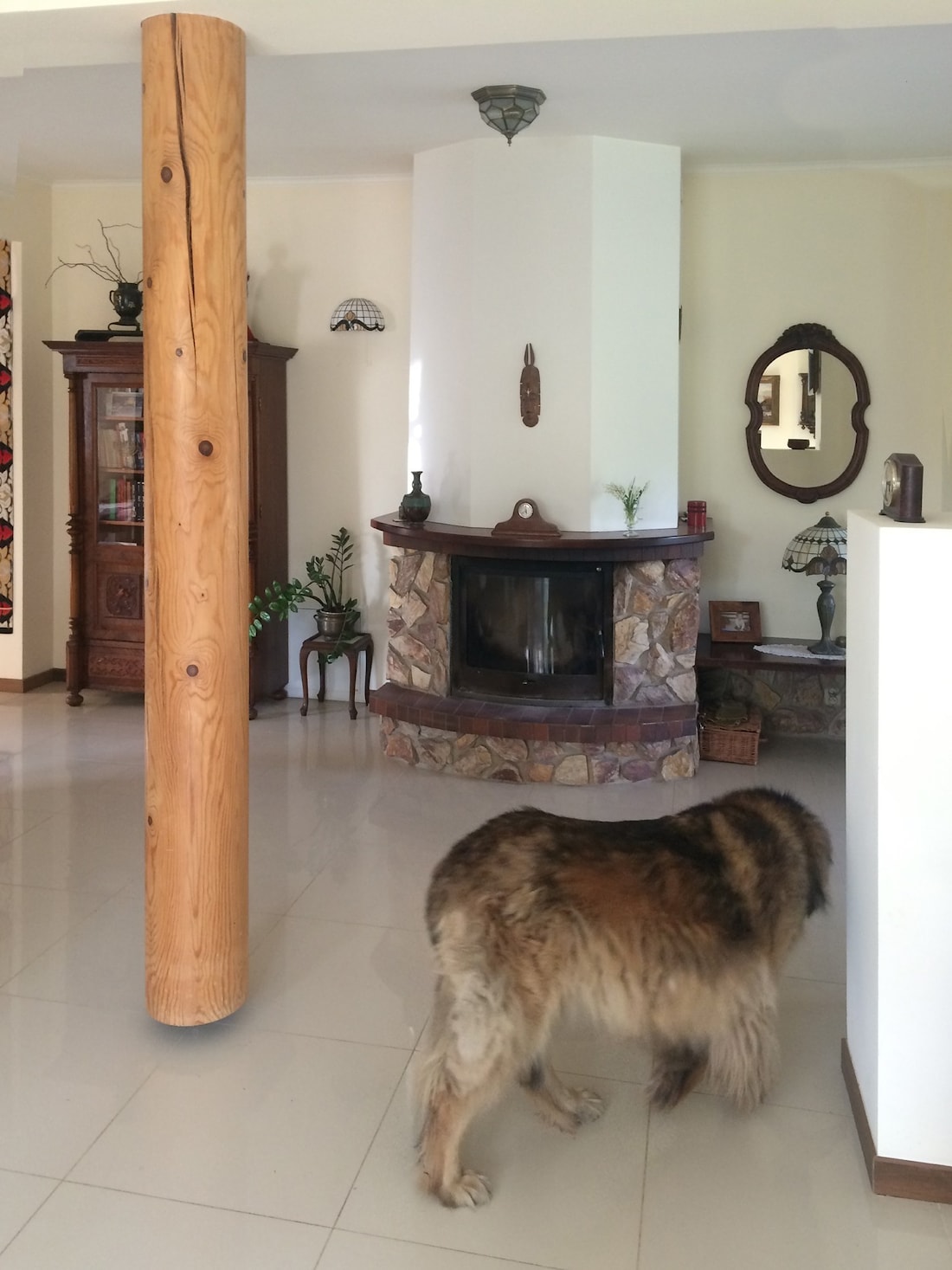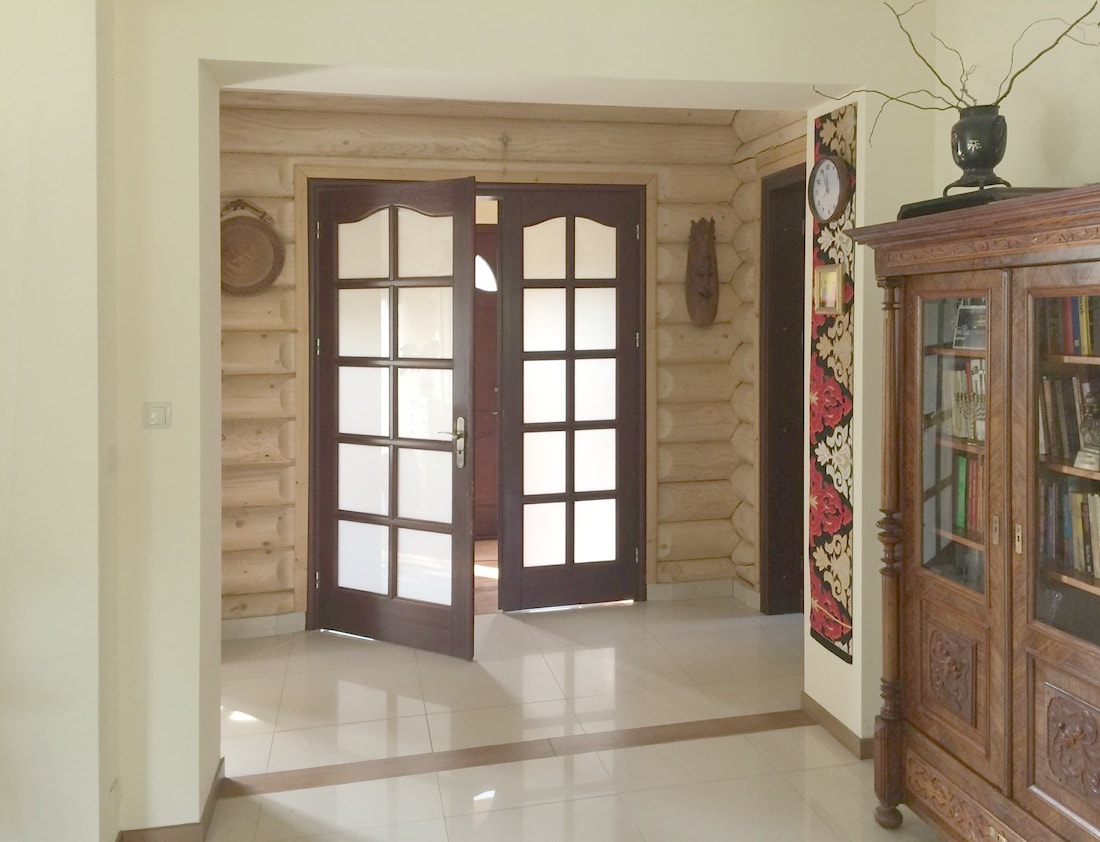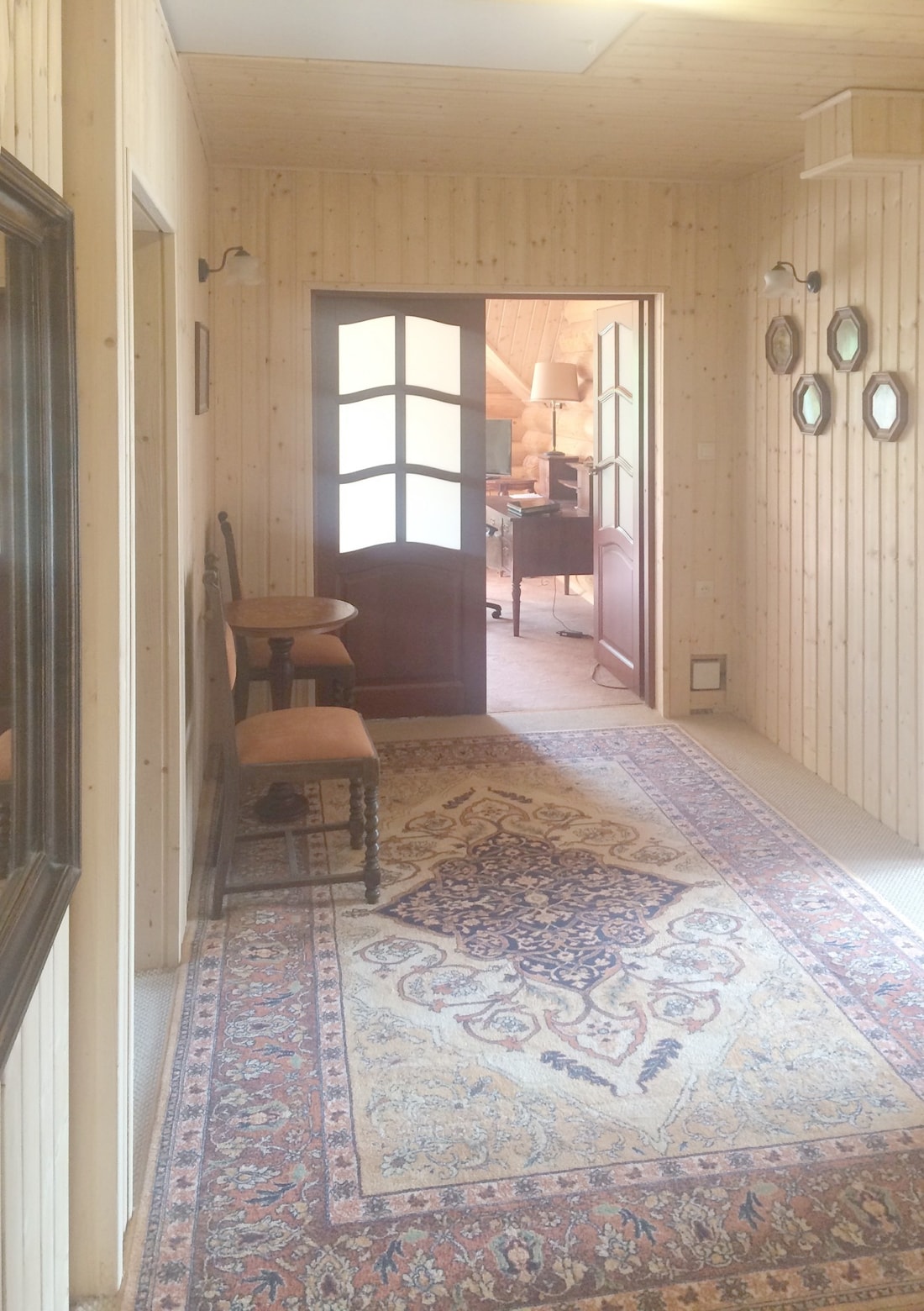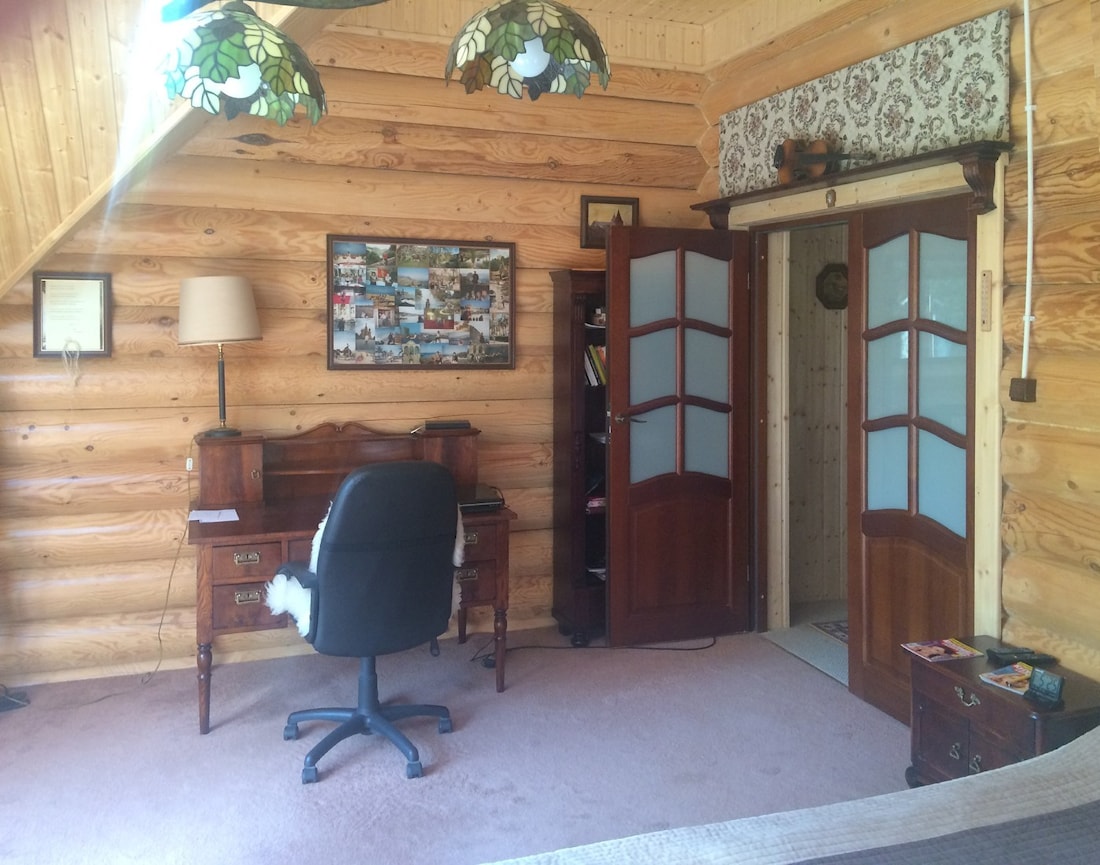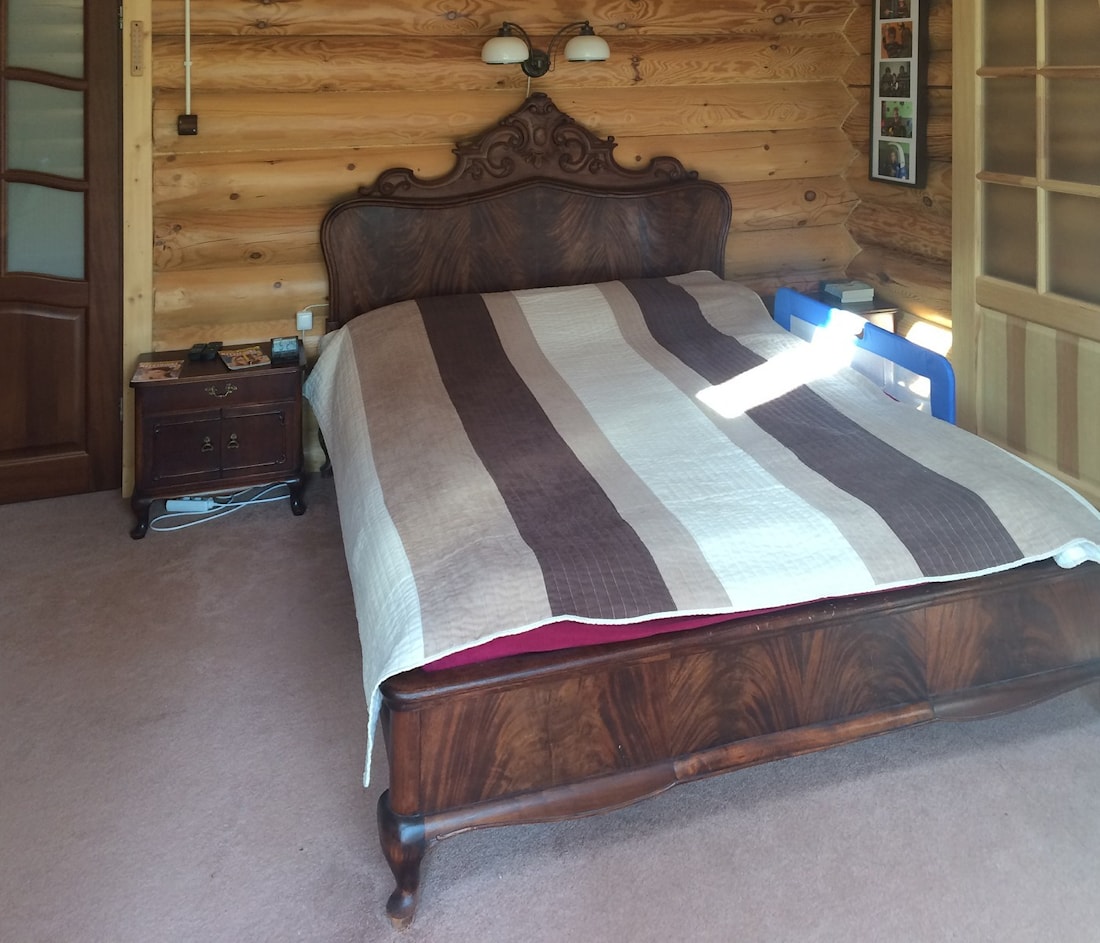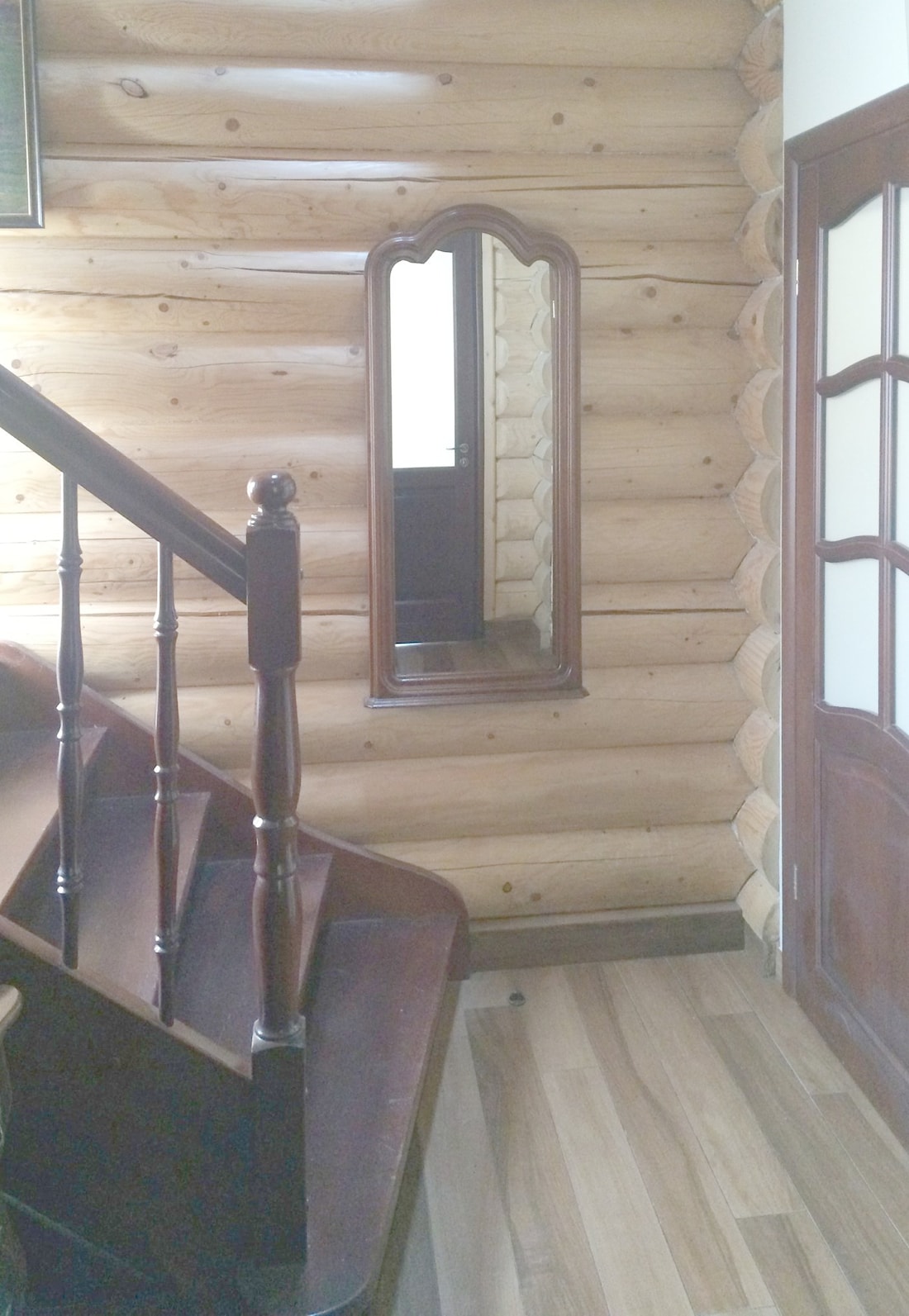 Wooden stairs on the first floor:

VC on the first floor: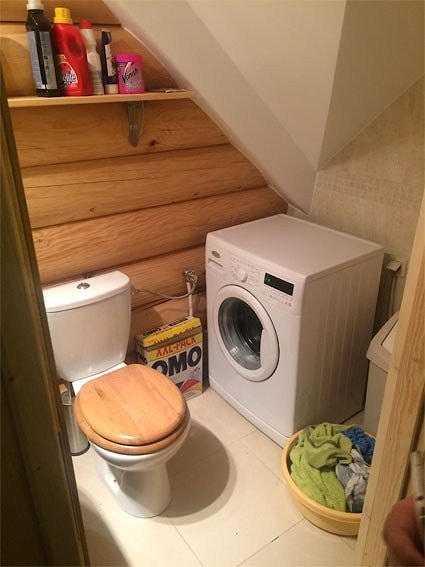 One more VC on the firs floor: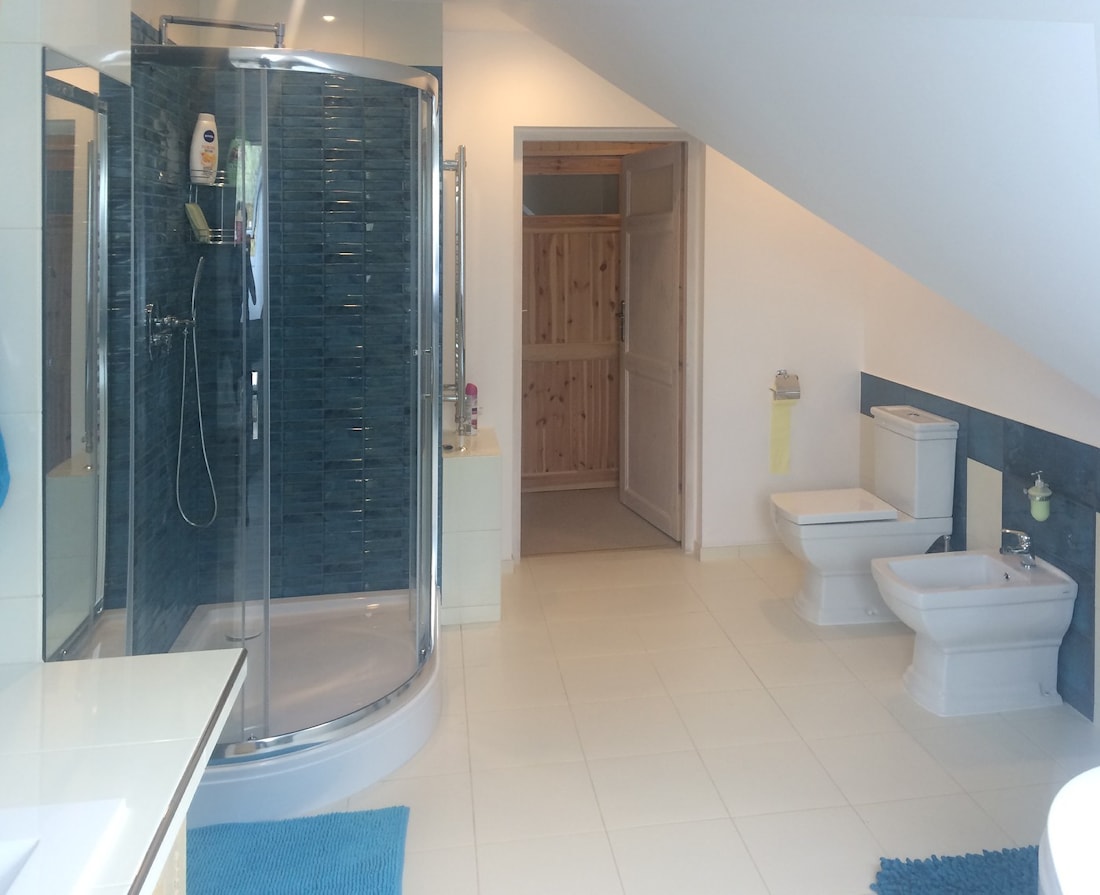 Ideal forms of Belarusian wood. Log processing is performed on imported equipment. Even after ten years, the walls look perfect: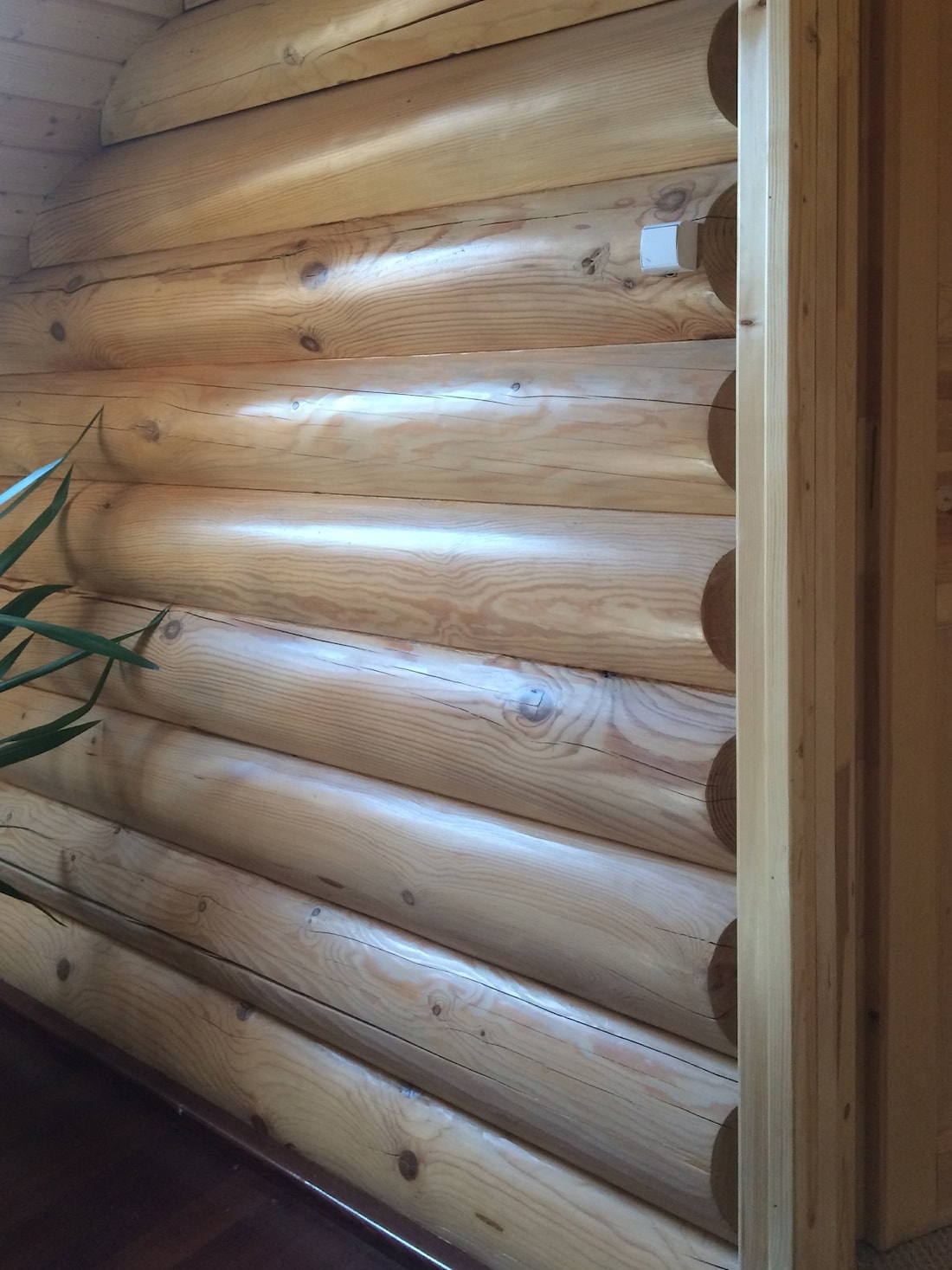 First floor balcony: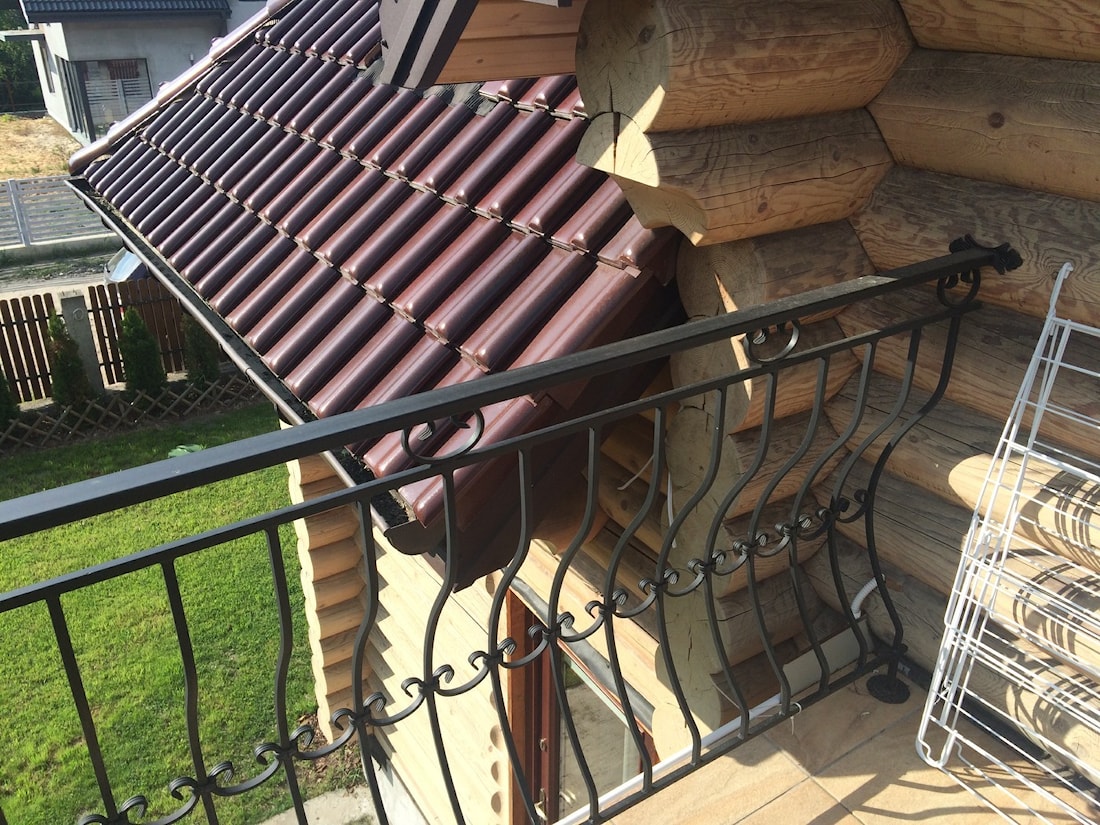 Sauna near the house: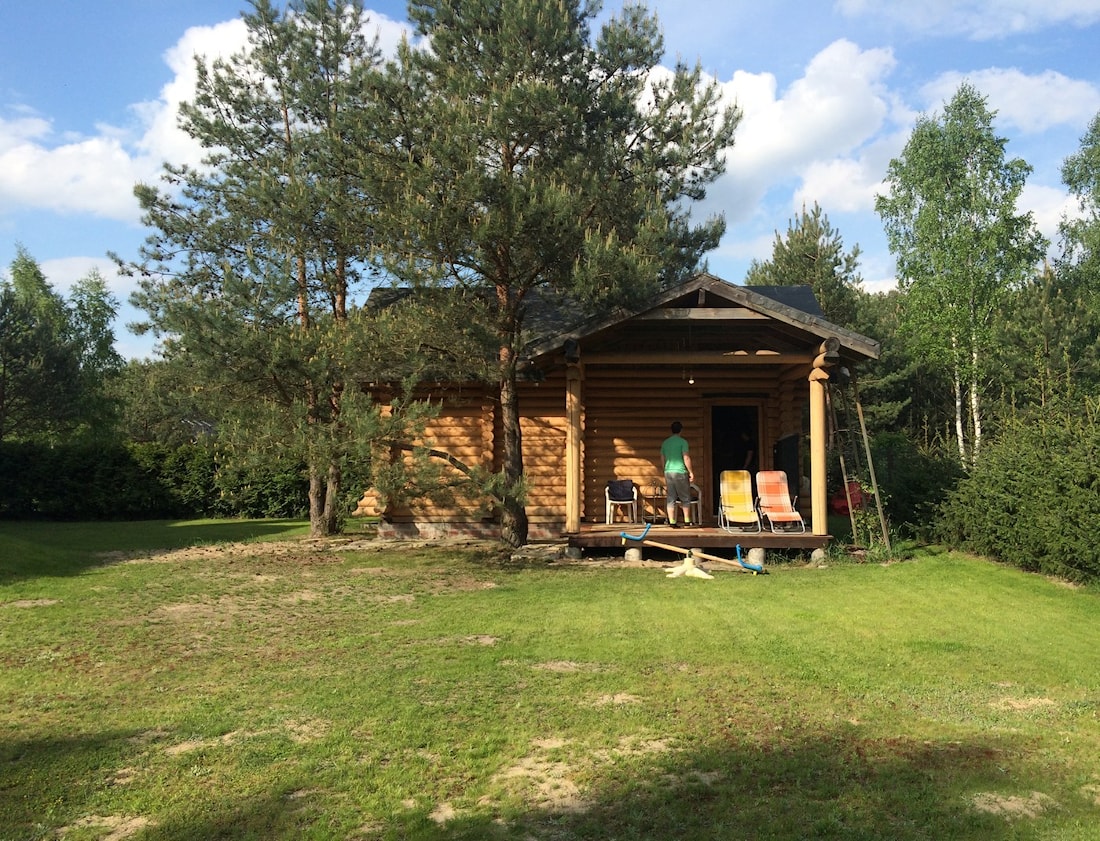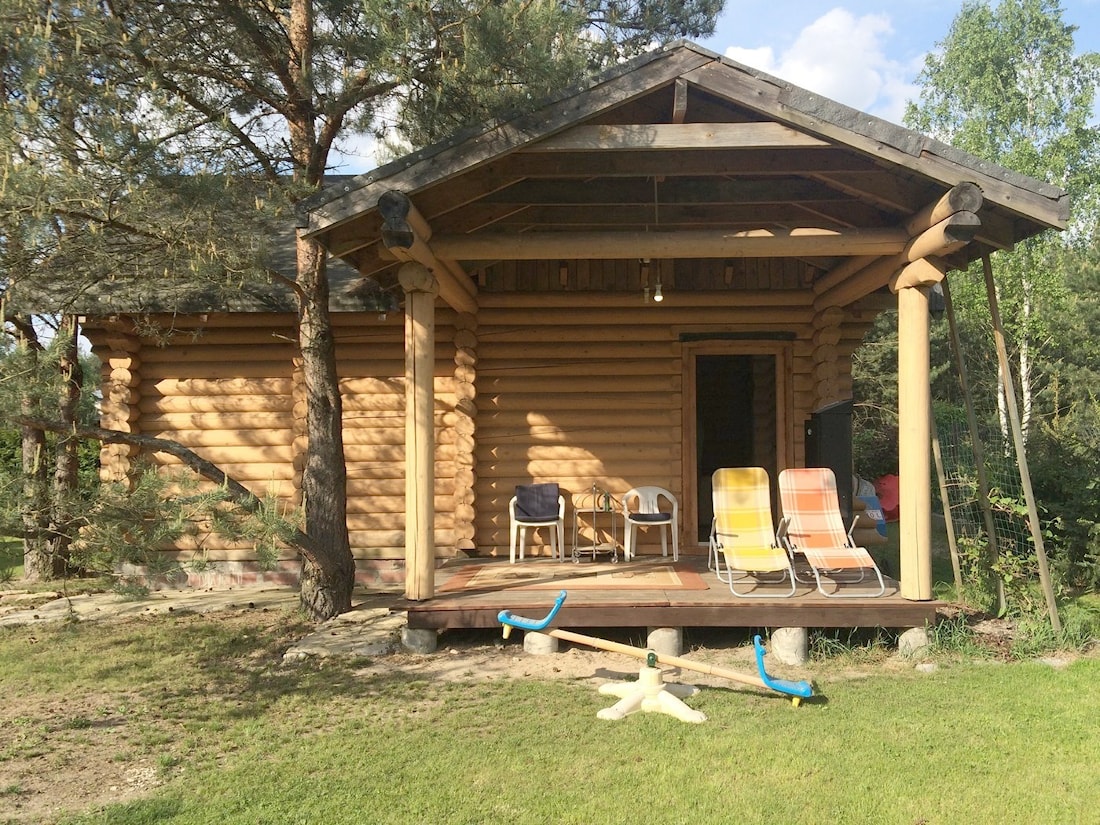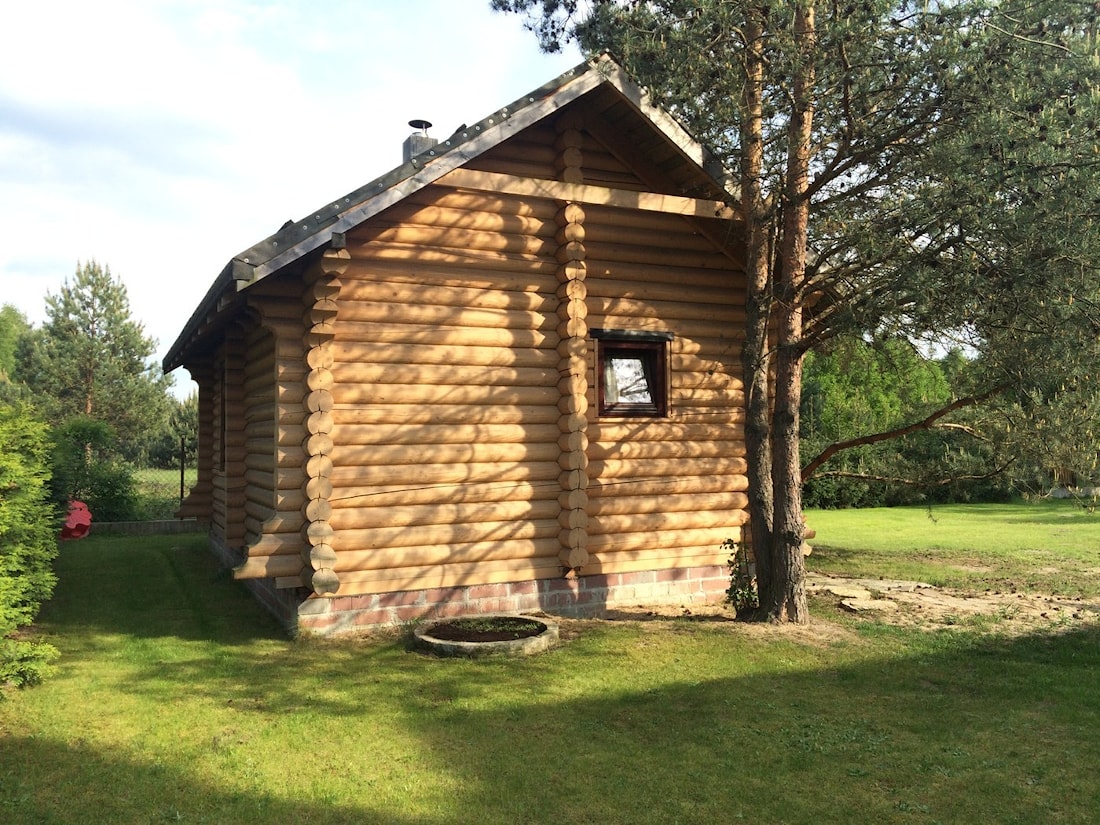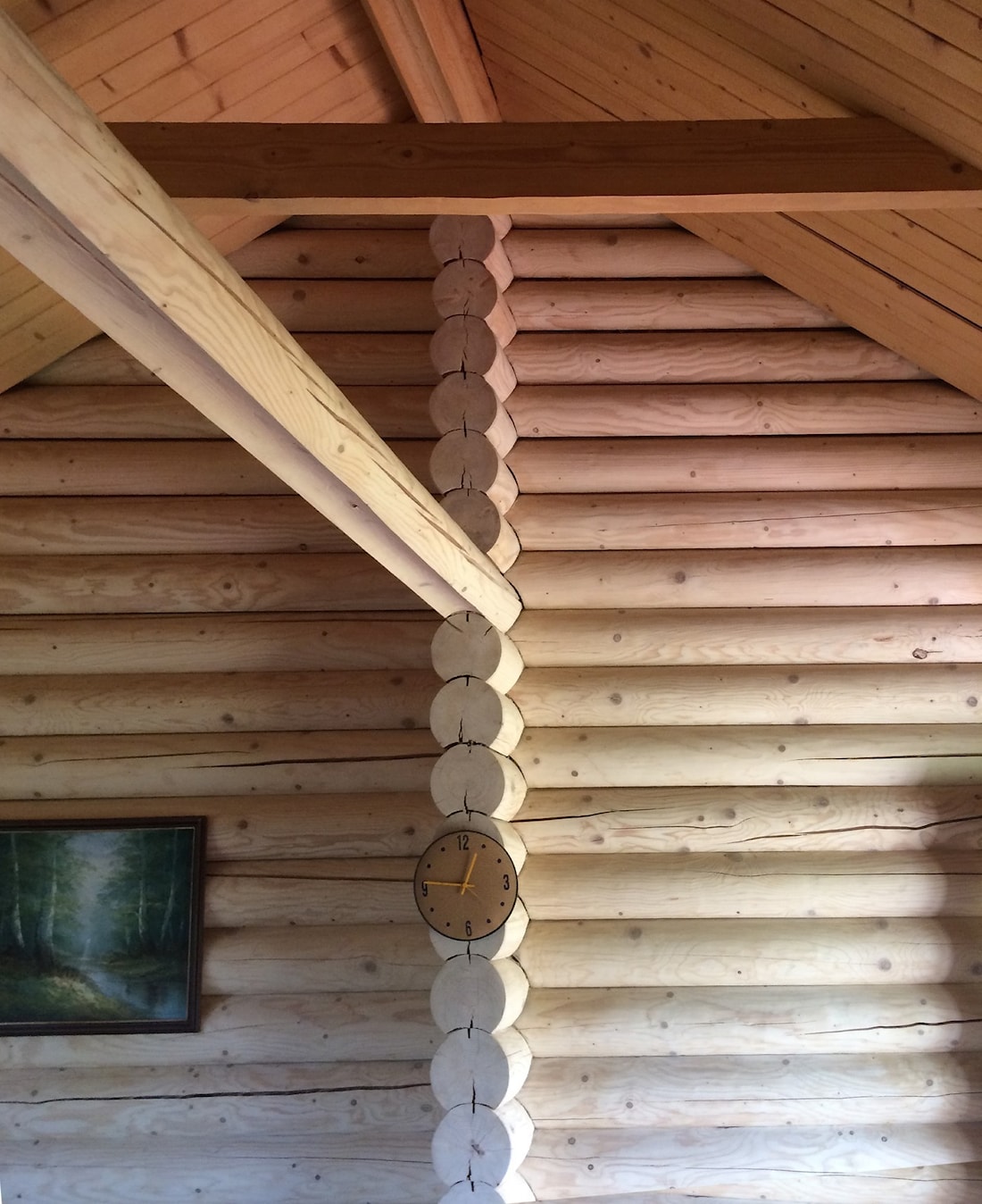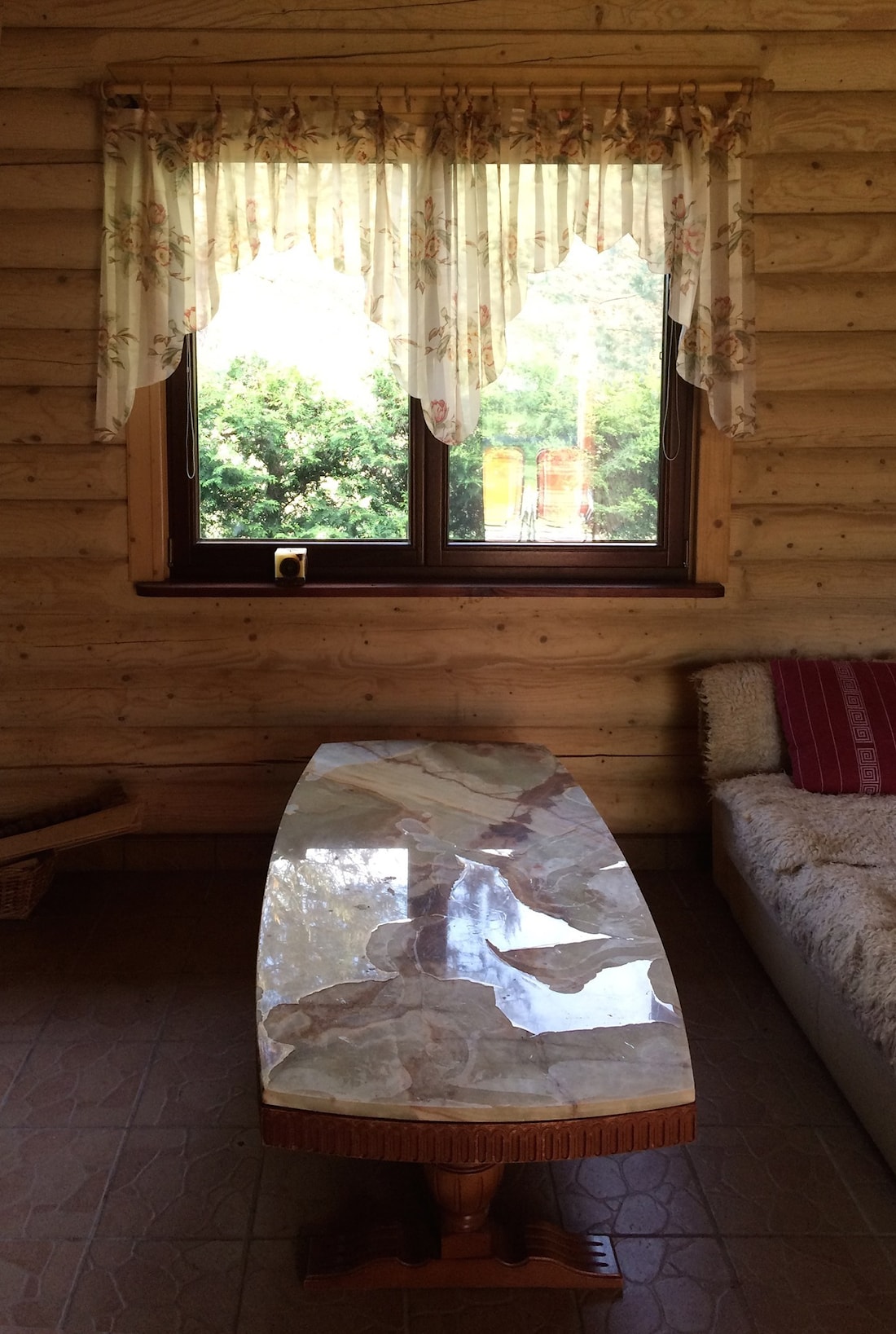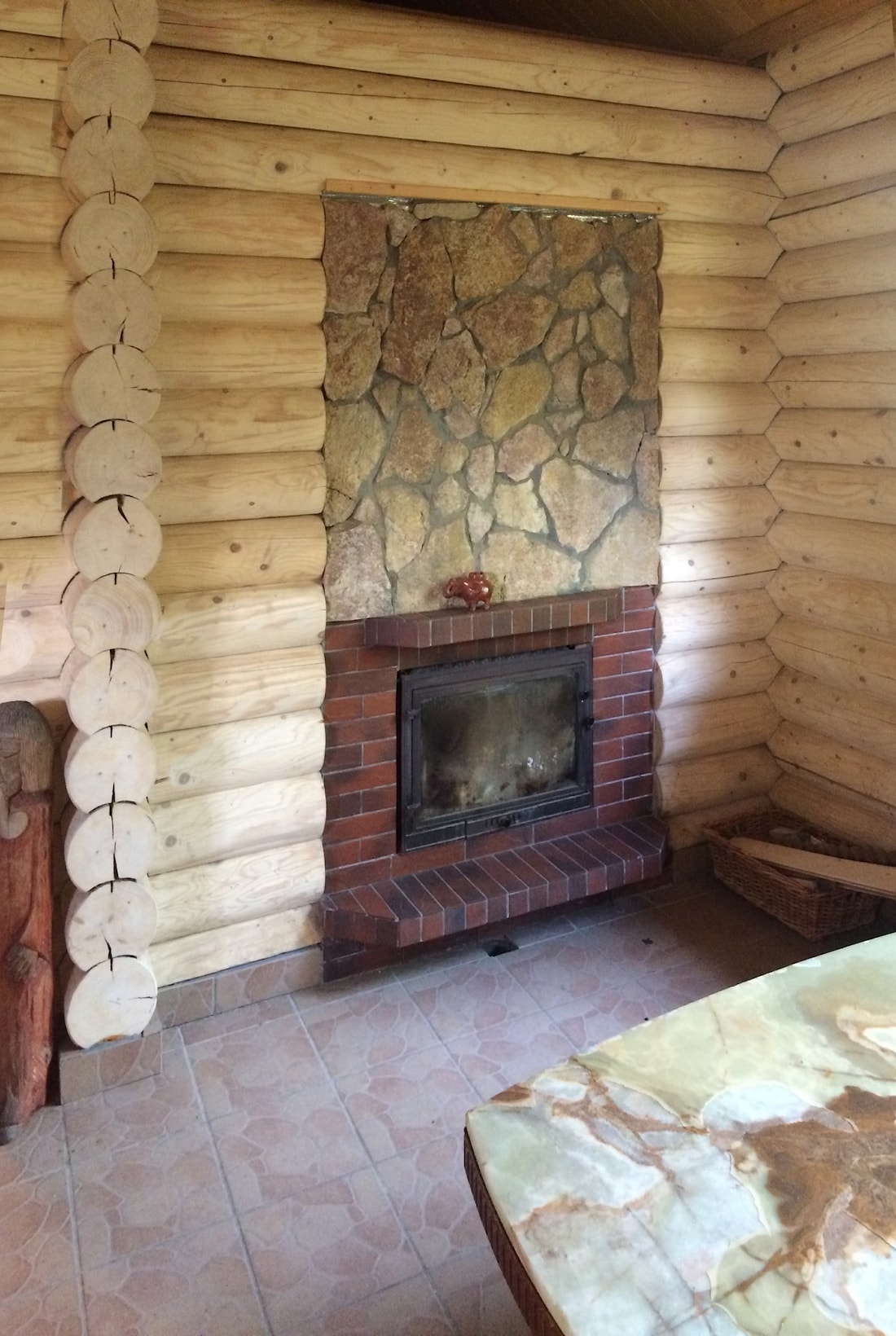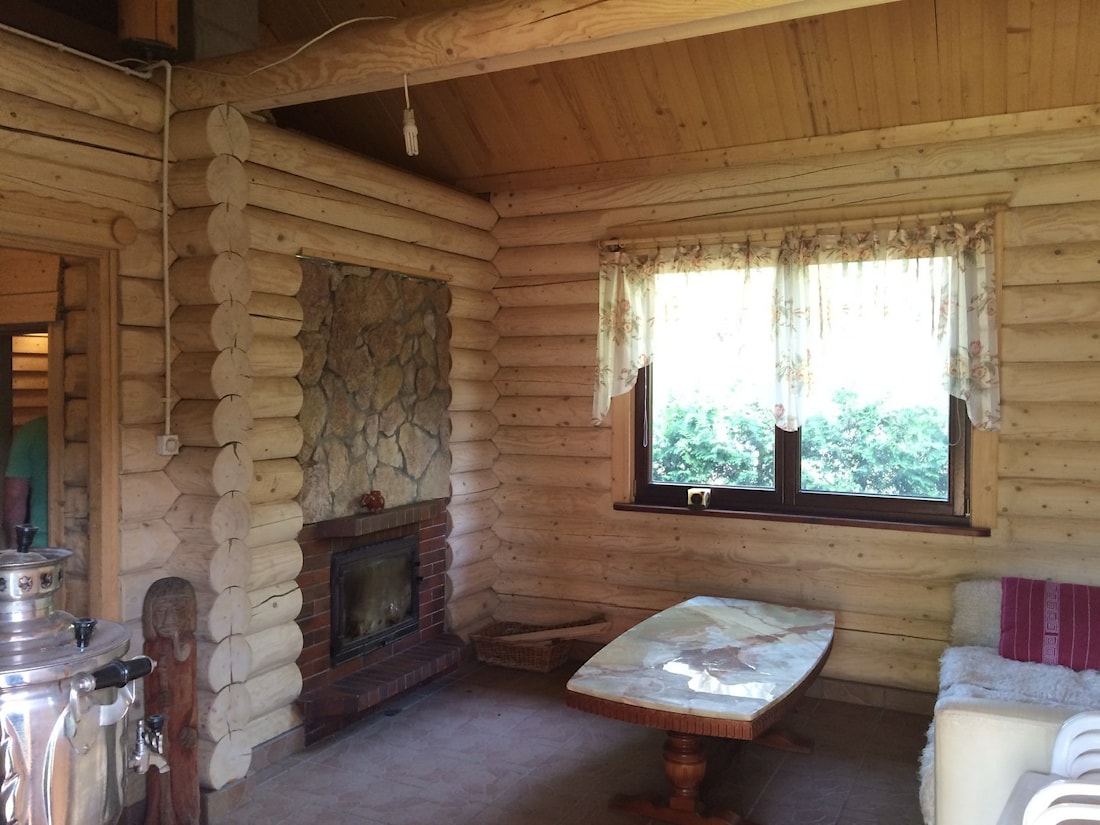 The works are carried out all year round, and the construction quality control is performed every working day. The inspection is carried out both by the project manager and the design engineer who was involved in the design of the wooden building.
ArchiLine exports wooden houses to .... ArchiLine does construction of wooden houses in…:
Australia / Canberra
Austria / Vienna
Angola
Azerbaijan / Baku
Afghanistan / Kabul
Albania / Албания
Tirana / Тирана
Algeria / Algiers
Argentina / Buenos Aires
Armenia / Yerevan
Bahamas / Nassau
Bahrain / Manama
Bangladesh / Dacca
Belarus / Minsk
Belgium / Brussels
Bosnia and Herzegovina
Brunei
Bermuda Islands / Hamilton
Bolivia / La Paz
Brazil / Brasilia
Bulgaria / Sofia
Burundi / Bujumbura
Cambodia / Pnompenh
Cameroon / Yaounde
Canada / Ottawa
Chile / Santiago
China / Beijing / Peking
Colombia / Bogota
Congo / Brazzaville
Costa Rica / San Jose
Cuba / Havana
Cyprus / Nicosia
Czech Republic / Prague
Denmark / Copenhagen
Dominican Republic / Santo Domingo
Ecuador / Quito
Egypt / Cairo
El Salvador / San Salvador
Estonia / Tallinn
Ethiopia / Addis Ababa
Finland / Helsinki
France / Paris
Georgia / Tbilisi
Germany / Berlin
Ghana / Accra
Gibraltar / Gibraltar Town
Great Britain / United Kingdom / London
Greece / Athens
Guatemala / Guatemala City
Guinea / Conakry
Haiti / Port-au-Prince
Hawaii / Honolulu
Honduras / Tegucigalpa
Hong Kong / Hong Kong
Hungary / Budapest
Iceland / Reykjavik
India / New Delhi
Indonesia / Jakarta
Iran / Tehran
Iraq / Baghdad
Ireland / Dublin
Israel / Jerusalem
Italy / Rome
Ivory Coast / Abidjan
Jamaica / Kingston
Japan / Tokyo
Jordan
Kazakhstan / Astana
Kenya / Nairobi
Kuwait / Kuwait City
Kyrgyzstan / Bishkek
Latvia / Riga
Lebanon / Beirut
Liberia / Monrovia
Libya / Tripoli
Lithuania / Vilnius
Luxemburg / Luxemburg
Madagascar / Antananarivo
Malawi / Lilongwe
Malaysia / Kuala Lumpur
Malta / Valletta
Mexico / Mexico City
Moldova / Chisinau (Kishinev)
Monaco / Monaco-Ville
Mongolia / Ulan Bator
Morocco / Rabat
Nepal / Kathmandu
Netherlands / Holland / Amsterdam
New Zeland / Wellington
Nicaragua / Managua
Nigeria / Lagos
North Korea / Pyongyang
Norway / Oslo
Oman / Muscat
Pakistan / Islamabad
Panama / Panama City
Papua New Guinea / Port Moresby
Paraguay / Asuncion
Peru / Lima
Philippines / Manila
Poland / Warsaw
Portugal / Lisbon
Puerto Rico / San Juan
Romania / Bucharest
Russia / Moscow
Rwanda / Kigali
Saudi Arabia / Riyadh
Senegal / Dakar
Sierra Leone / Freetown
Singapore / Singapore City
Slovakia / Bratislava
Slovenia / Ljubljana
Somalia
South Africa / Pretoria
South Korea / Seoul
Spain / Madrid
Sri Lanka / Colombo
Sudan / Khartoum
Sweden / Stockholm
Switzerland / Berne
Syria / Damascus
Taiwan / Taipei
Tajikistan / Dushanbe
Thailand / Bangkok
Togo / Lome
Tunisia / Tunis
Turkey / Ankara
Turkmenistan / Ashgabat
Uganda / Kampala
Ukraine / Kyiv (Kiev)
United Arab Emirates / Abu Dhabi
United States of America / USA / Washington
Uruguay / Montevideo
Uzbekistan / Tashkent
Venezuela / Caracas
Yemen / Sana'a
Zaire / Kinshasa
Zambia / Lusaka