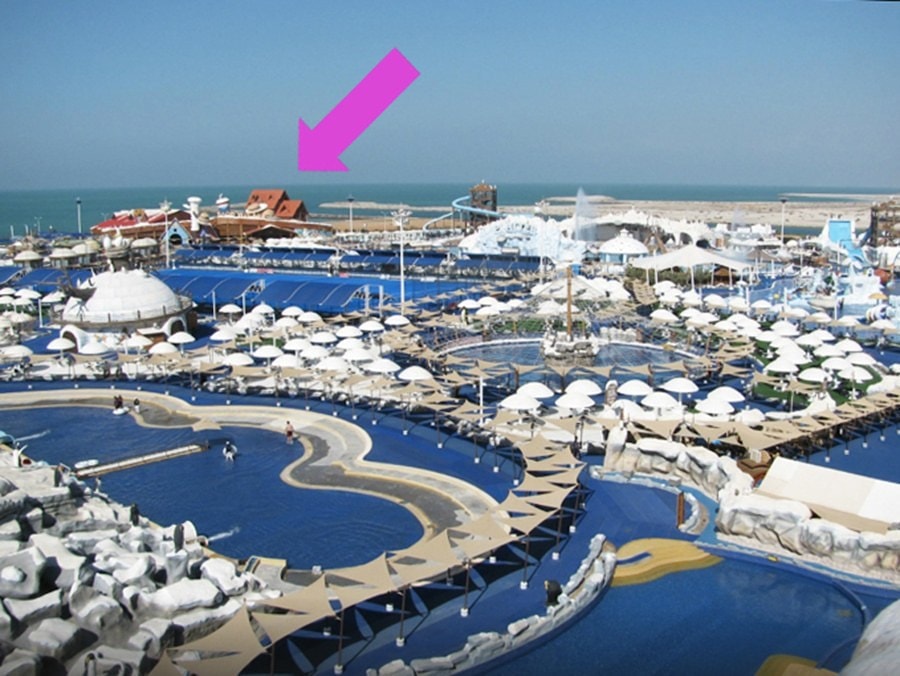 Wood home construction in UAE Ras Al Khaimah hotel is located on the shores of the Persian Gulf in the theme water park in Dubai United Arab Emirates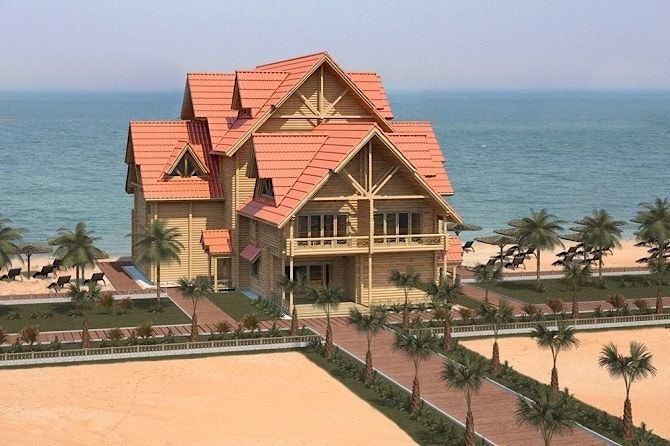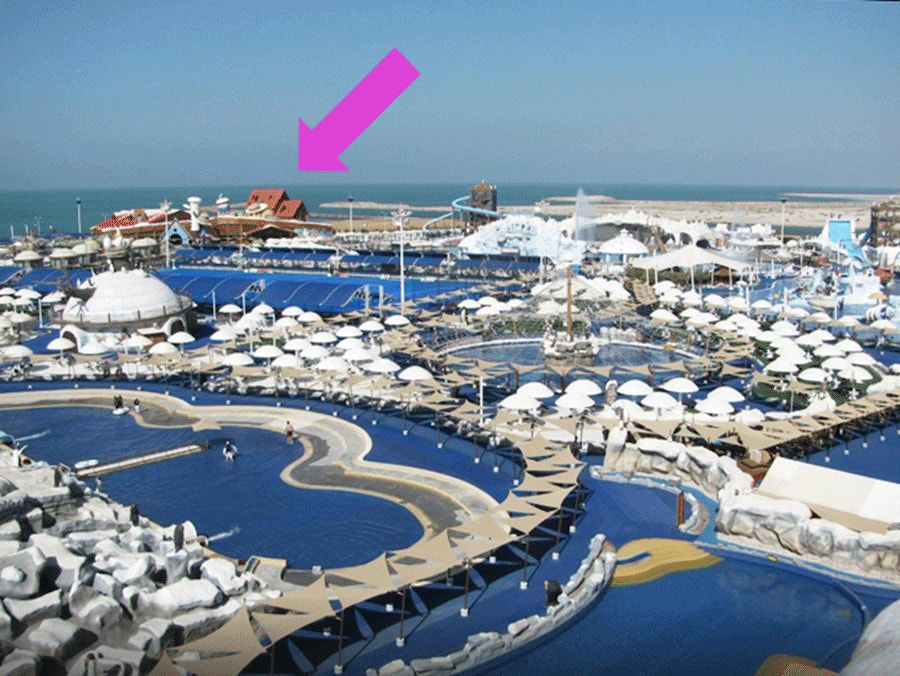 Photographs submitted to the wooden hotel - the first of a line of hotels, which will be located right on the beach.
Wood as a construction material is unusual for the region, but it is very convenient because you can keep cool indoors. According to the specificity of the region all the wooden items were pre-soaked house anti-incendiary means.
Fire resistance tests were spend at the first days - on the opening day of the park. Our customer has decided to launch a huge amount of fireworks in honor of the holiday. Fireworks was memorable, sparks have falled on a wooden frame hotel a lot, but anti-inflamest impregnation of wood coped.
Waterpark himself.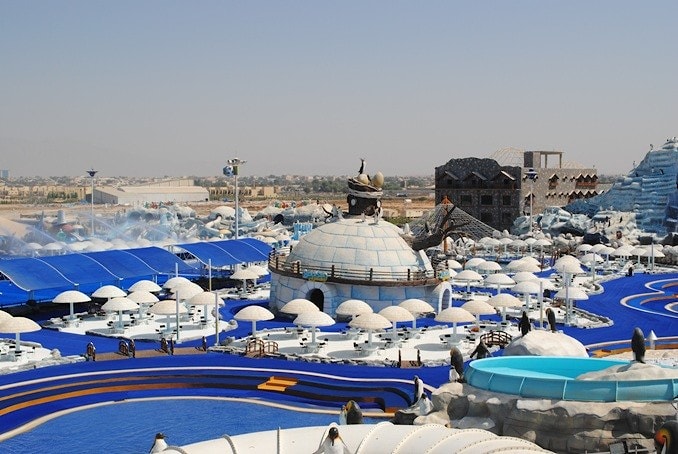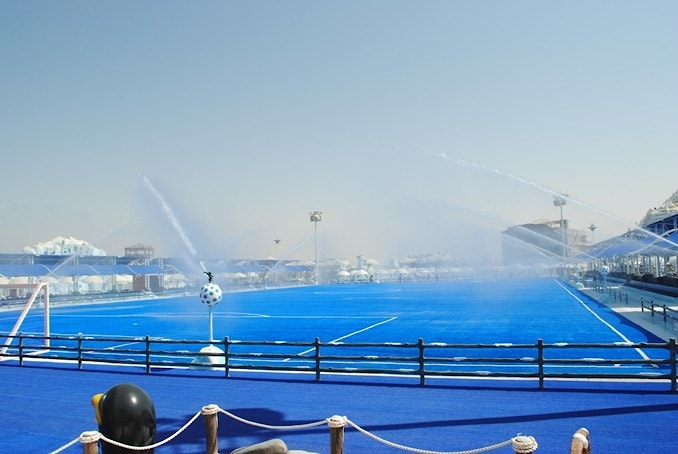 The first phase of wooden hotel installation - uploading a set of wall material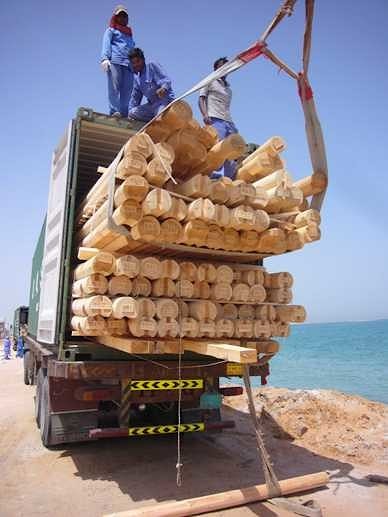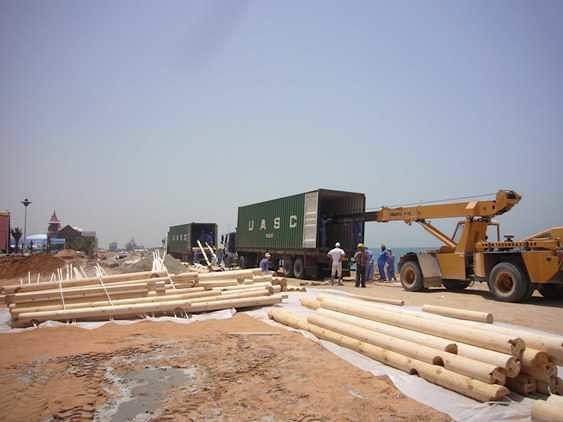 We derived first few floors of nine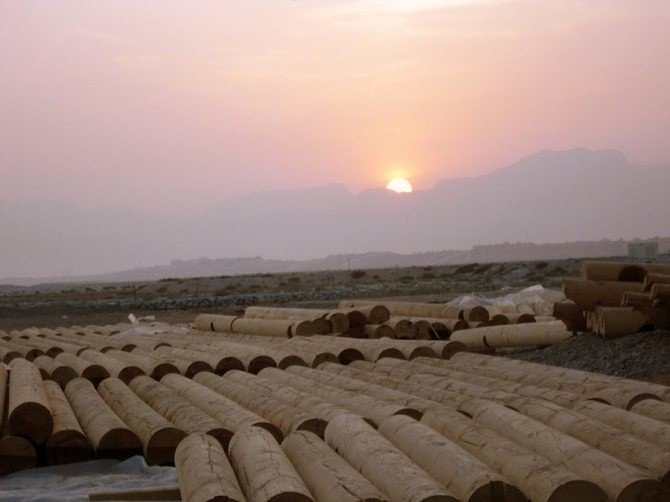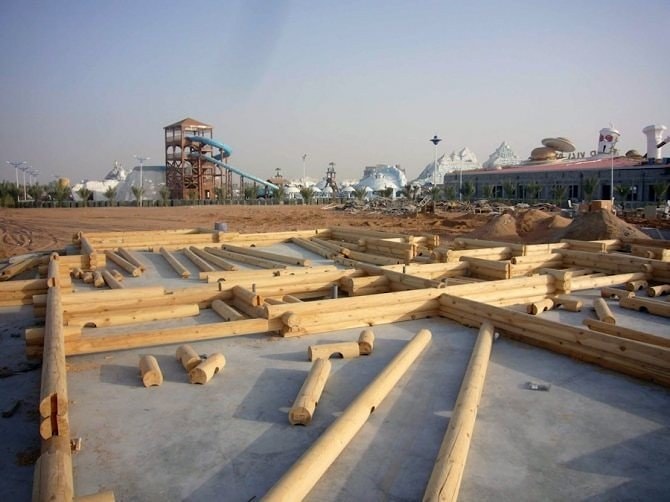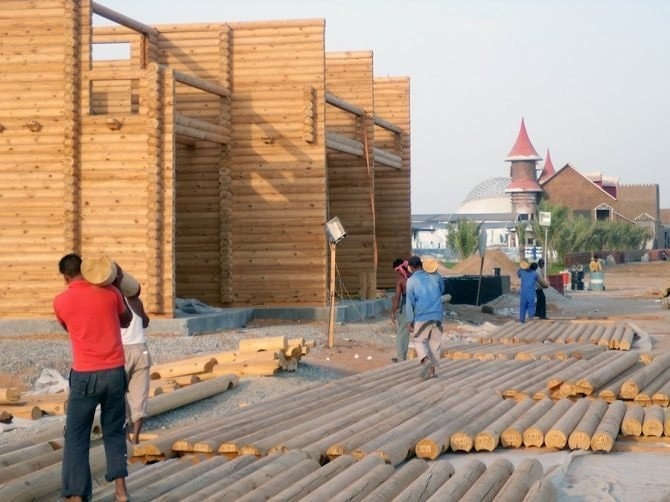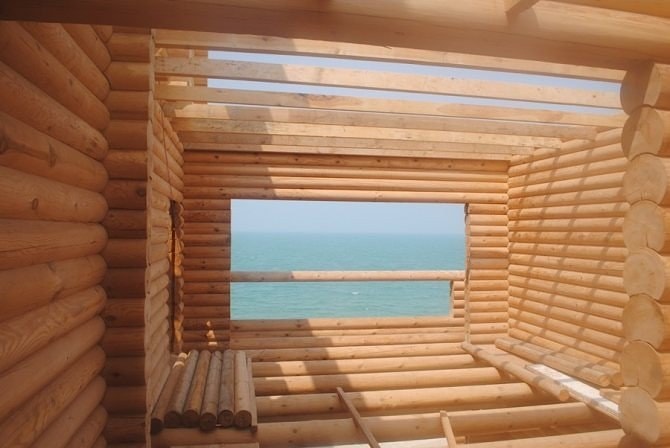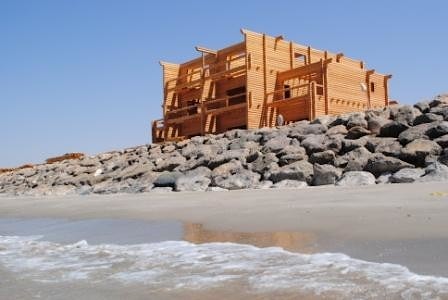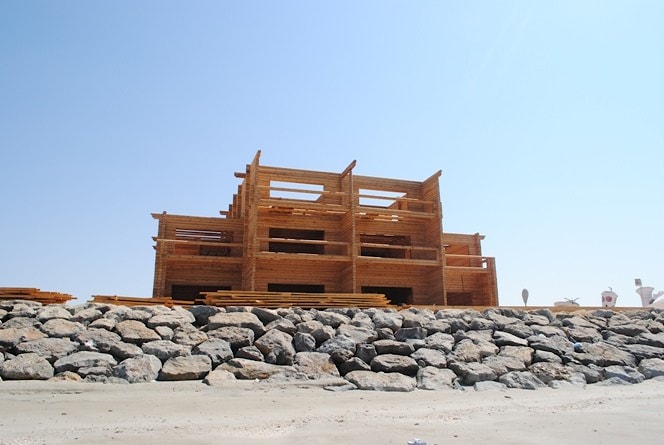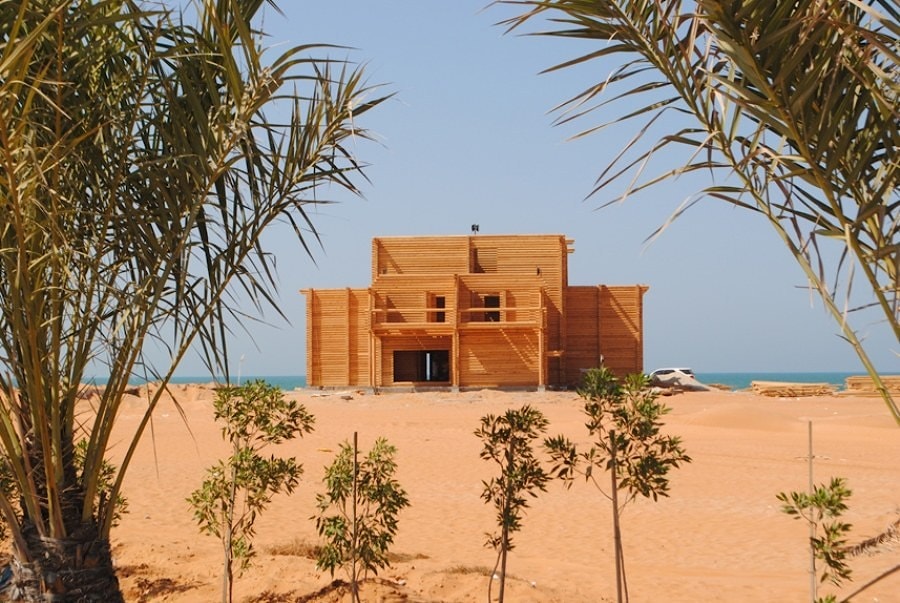 Expacts assembly team worked under our strict supervision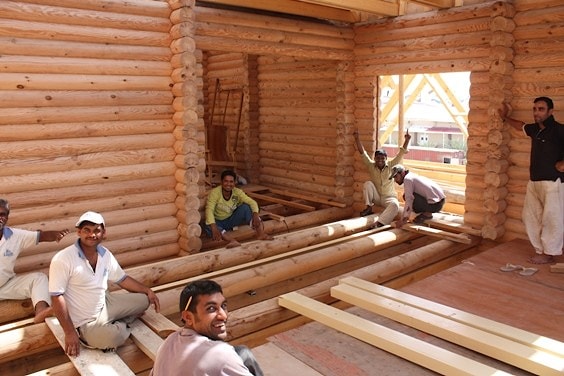 Wooden hotel frame of roof installation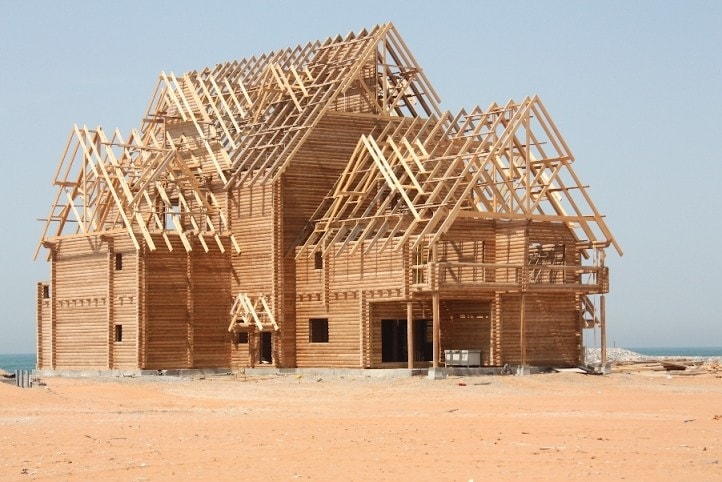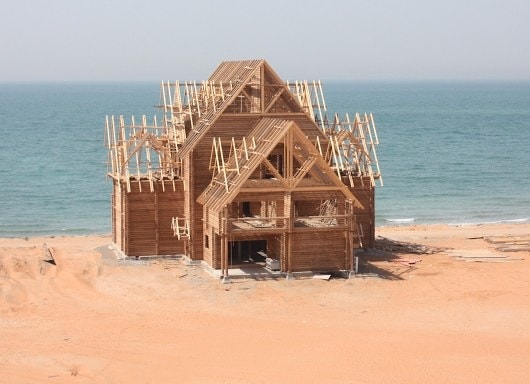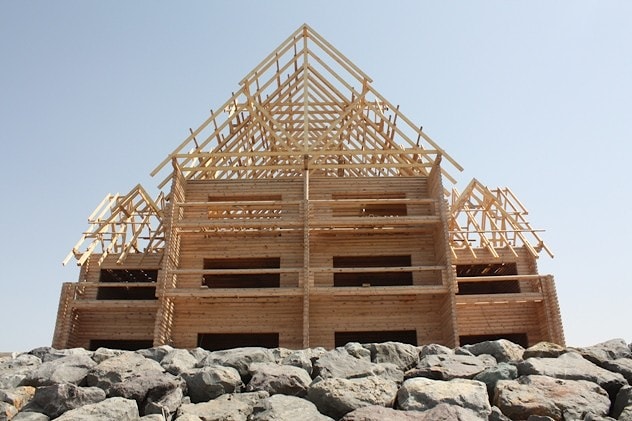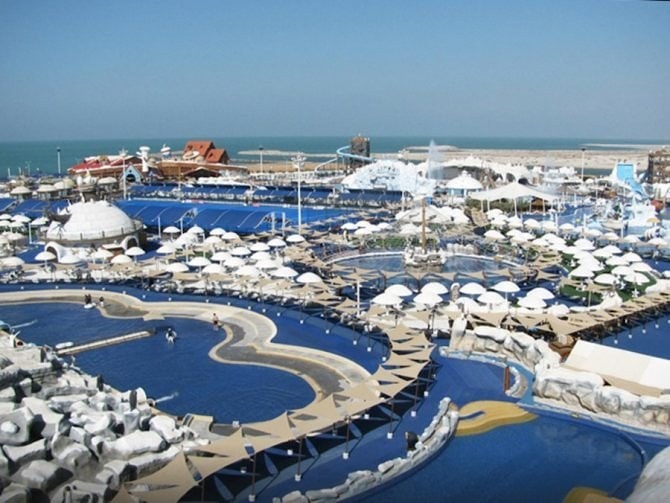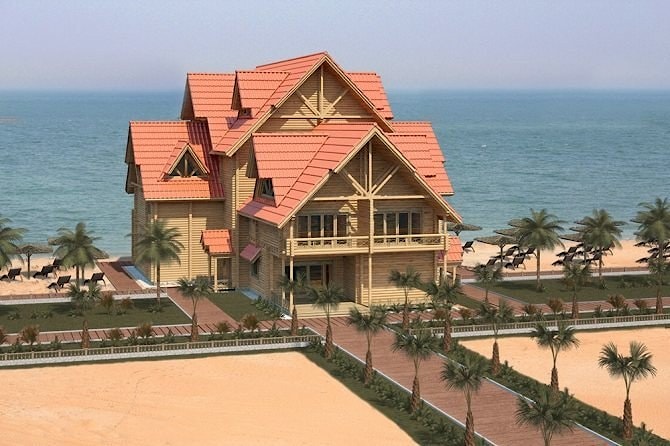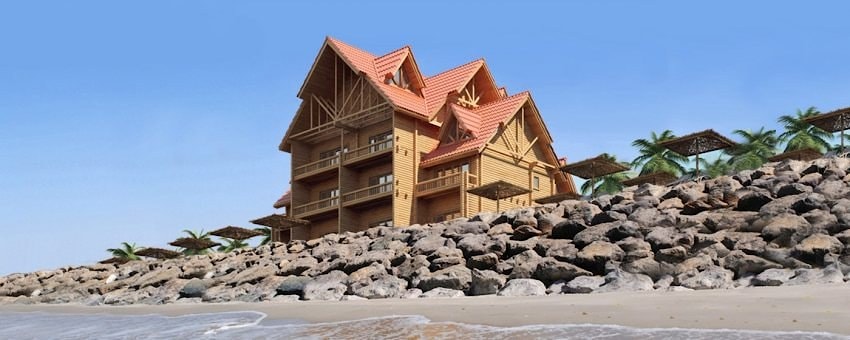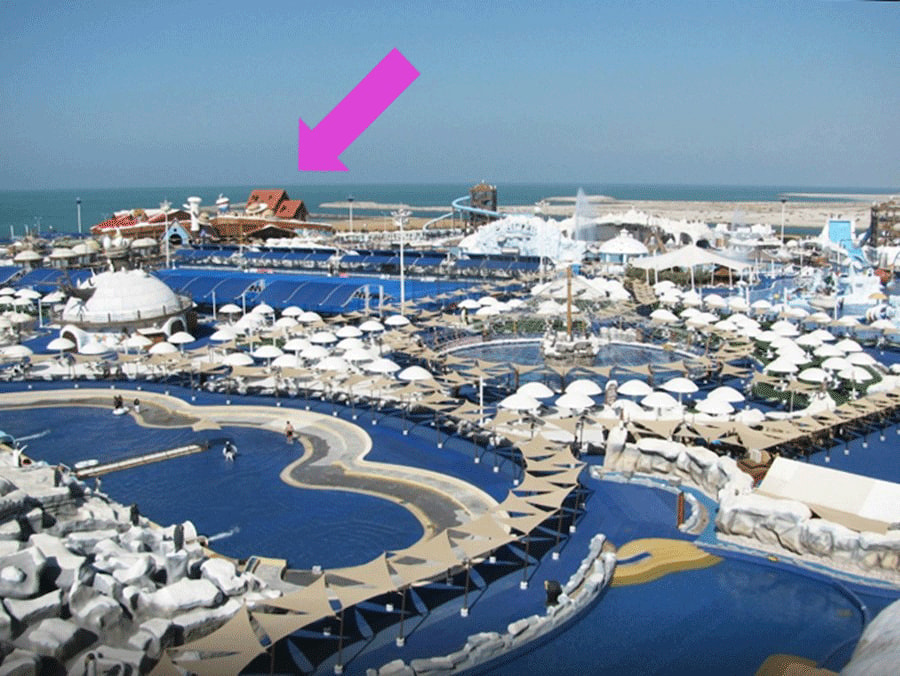 Look more: