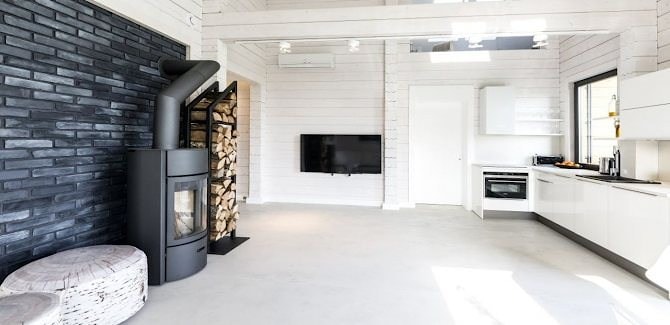 Heating in a
wooden house
is one of its major engineering systems. It consists of interconnected elements that generate heat and distribute it to all areas of a wooden house. Absolutely no matter what construction material is used. Whether it was constructed from bricks or from rounded logs, or from laminated veneer lumber, it has to be heated and it must keep warm.
By the way, the wood is a profitable and special material for the
construction of country houses
. It has natural ability to retain heat. However, these homes require careful consideration of heating systems. Best of all, when the heating system in a house is designed and installed simultaneously with the construction of wooden frame and includes features such as: ceiling height in a wooden house, insulation, the location of the boiler and radiators. The efficiency of heating a wooden house depends from these points.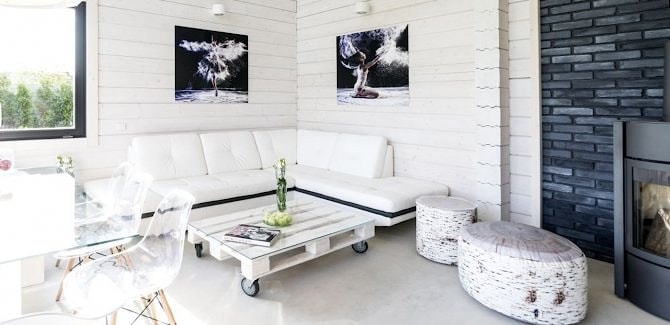 One of the possible ways of wooden cottage or country house heating is a fireplace. Fireplace could be parietal, insural or built-in. Some of them are included in our standard designs of wooden houses. However, it is essentually important to follow traditional or country's requirements of fire safety in order to use a fireplace in a wooden house safety .
The process of installing of a heating system is also important to our customers. Therefore, our specialists use materials that meet all rules and regulations of resettlement of a wooden house heating systems, the same in hotels and cottages from logs and timber, which are manufactured by our company.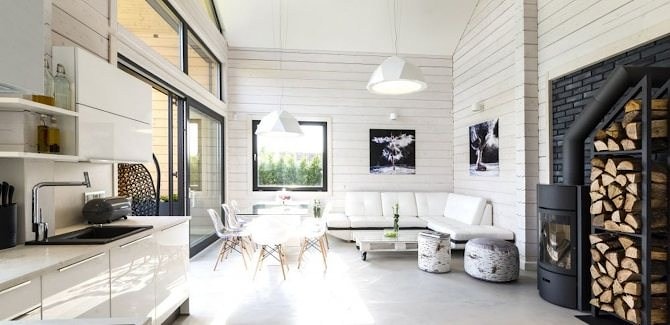 Look more: