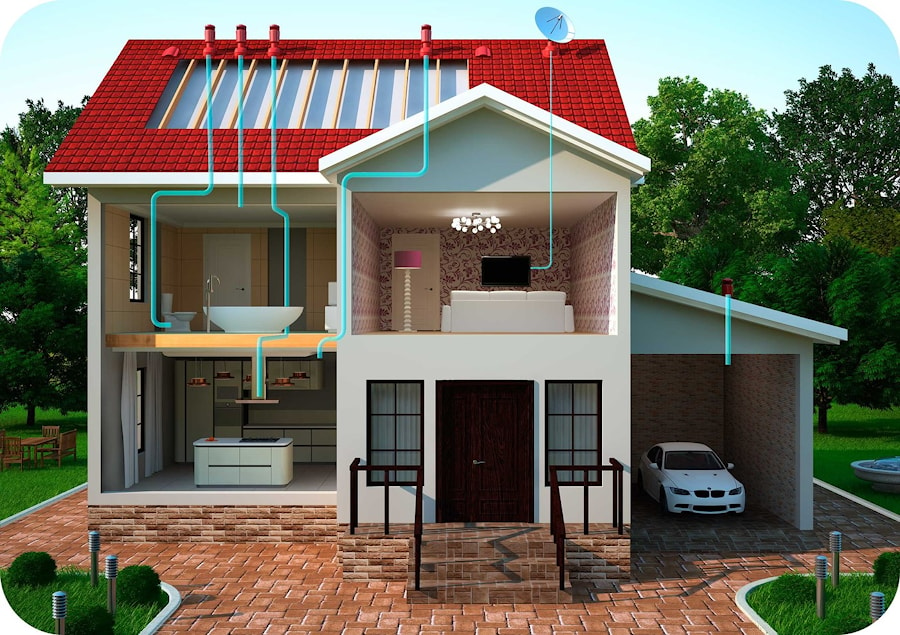 Wood is a natural,
organic building material
, which can "breath". If there is a fireplace or furnace inside the house, there is a possibility of free ventilation. But such kind of ventilation is not enough and, as a rule, it is necessary to make modern system of ventilation in a wooden house.
The specialists distinguish 3 kinds of ventilation: natural, retractable and inlet.
Natural ventilation.
This kind of ventilation doesn't need any additional means and devices. It is exercised with the opening of windows and doors. The windows can be wide open or just in the mode of micro ventilation. But this kind of ventilation is mostly suitable during a warm season, as during a cold period the warmth would be wasted and there would be a lot of drafts inside.
Retractable ventilation.
This kind of ventilation represents the vertical or horizontal channels, which run in the walls and lead outdoors. Such a system allows pulling the air from the rooms.
Inlet ventilation.
This kind if ventilation supposes the blowers, which pull in the fresh air from the outdoors. The modern ventilation systems are equipped with air filters and air heaters. For fire safety the fire dampers should be used in a wooden house, they overlap and stop the air supply in case of fire.