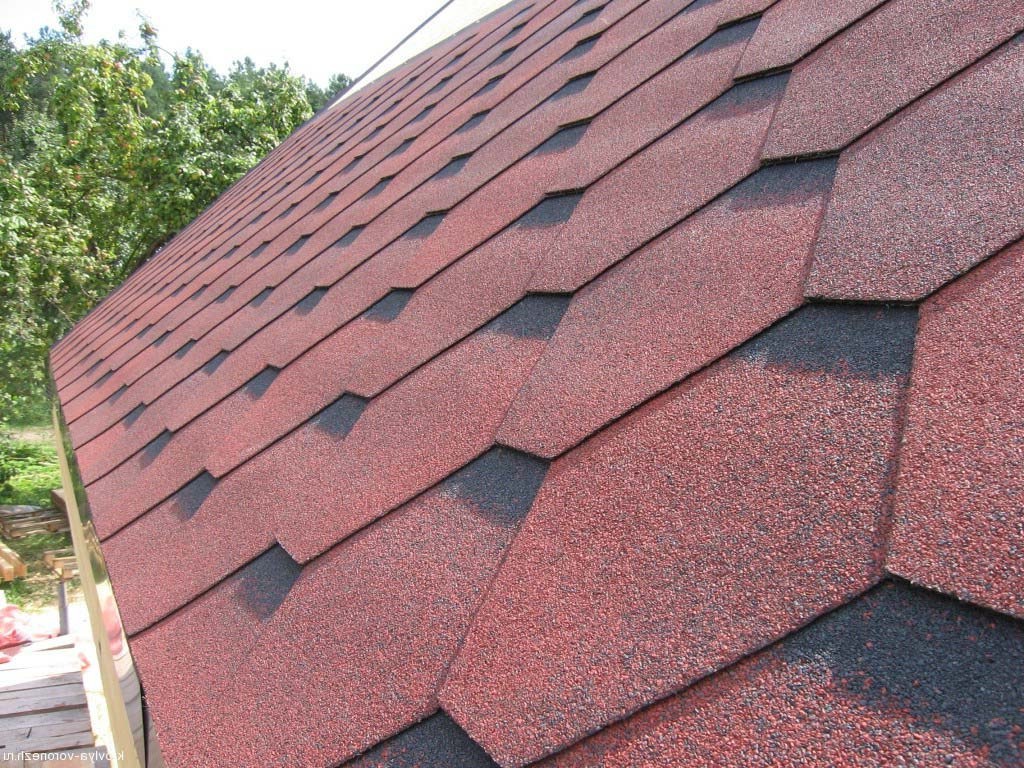 Construction of a one store wooden house in Poland photo report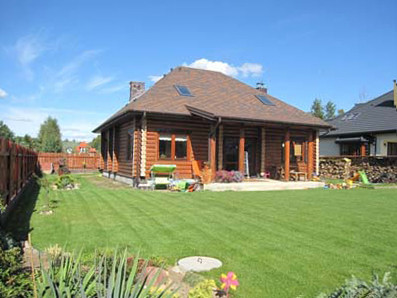 Nice and cozy wooden house was construction in Poland, walls material - pine, rounded log.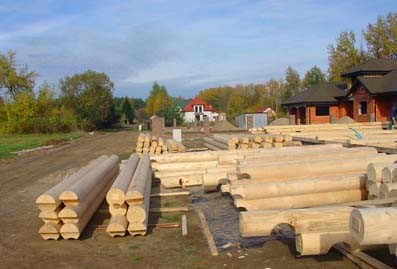 Wooden house kit is ready for the assembly.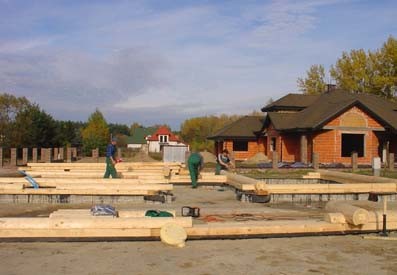 Underlying beams were installed.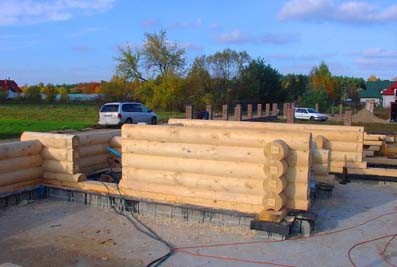 First floor configuration.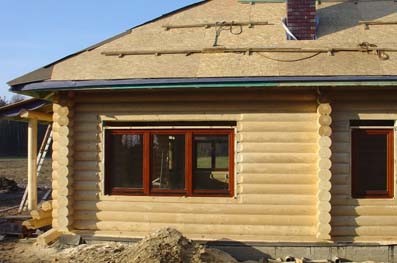 Walls, roof, doors and windows are almost installed.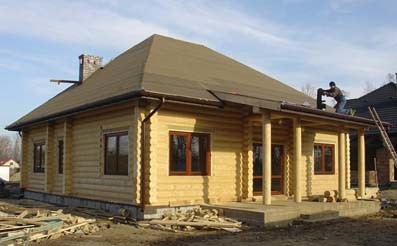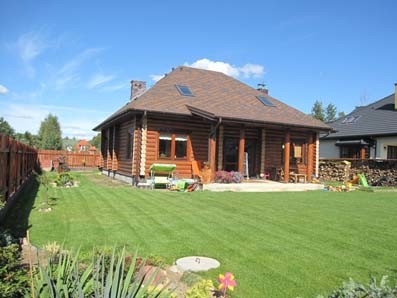 Wooden house is finished.