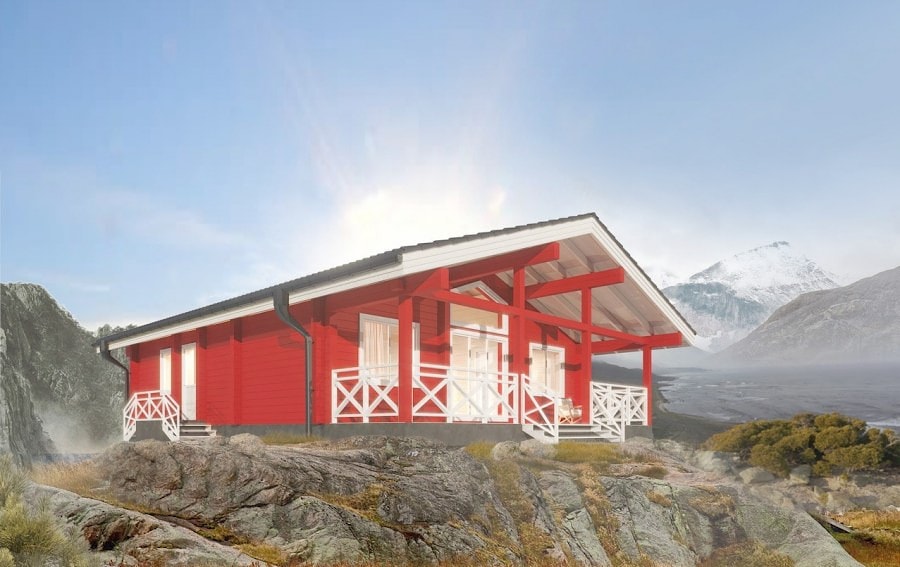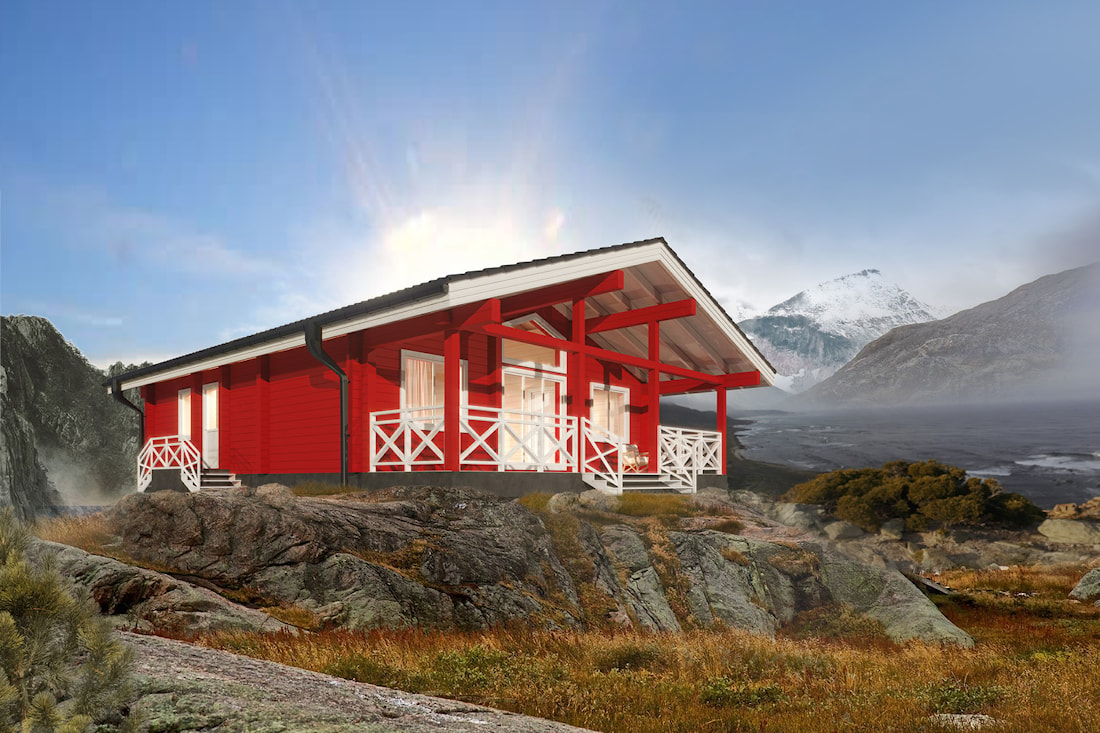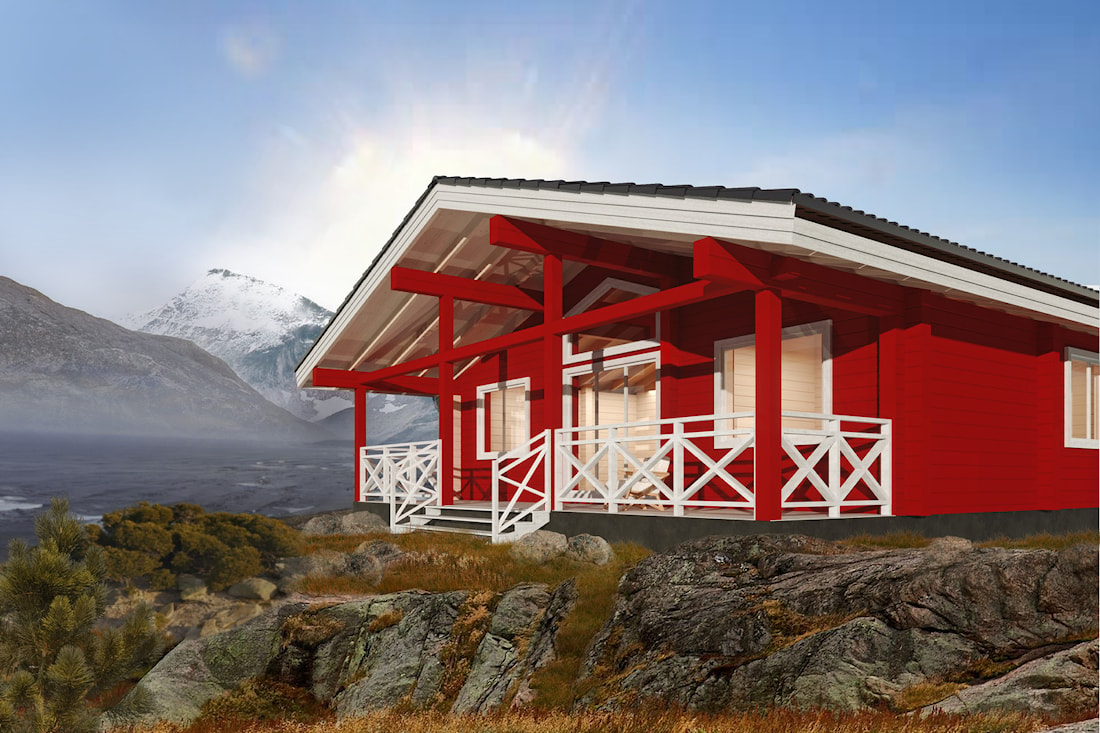 The house has a living-dining room, kitchen, three bedrooms, a bathroom, a vestibule and a furnace. The spacious covered terrace makes it possible to spend time outdoors in any weather.
The setting of a cozy covered terrace provides maximum comfort for relaxing in the fresh air. Wicker summer furniture with soft pillows will accommodate a large company.
The emphasis of the project, of course, is the bright red color of the exterior walls, giving the facade a festive, attractive appearance. The contrast with white platbands on the windows, a fencing on the terrace and porch and a roof lining visually calms the eye, emphasizing the walls favorably.
The high quality of glued beams, its aesthetic characteristics made it possible to abandon the use of finishing materials in the interior. The walls and the ceiling were treated with a glazing composition of a milky shade, which became not only a universal background, but also helped visually expand the space of the house. Due to the large area of ​​glazing, the rooms are flooded with light even on cloudy days. The style of a wooden house requires, rather, efficiency and practicality than luxury, therefore, such components of the interior as space and light come to the fore in the design of the living room. Using a limited amount of decor, straight lines helped to equip a neat and comfortable living-dining room. It is connected with the kitchen, which creates a feeling of openness and comfort at the same time. The interior concept was developed taking into account the need to provide excellent illumination of the internal space. This condition was fulfilled with the help of panoramic glazing of facades.
Wooden houseWood house made of glued beams "Red House" Number of rooms3 Living area69.72 sq. M. Total area 102.78 sq. M. Roofing area 188.27 sq. M.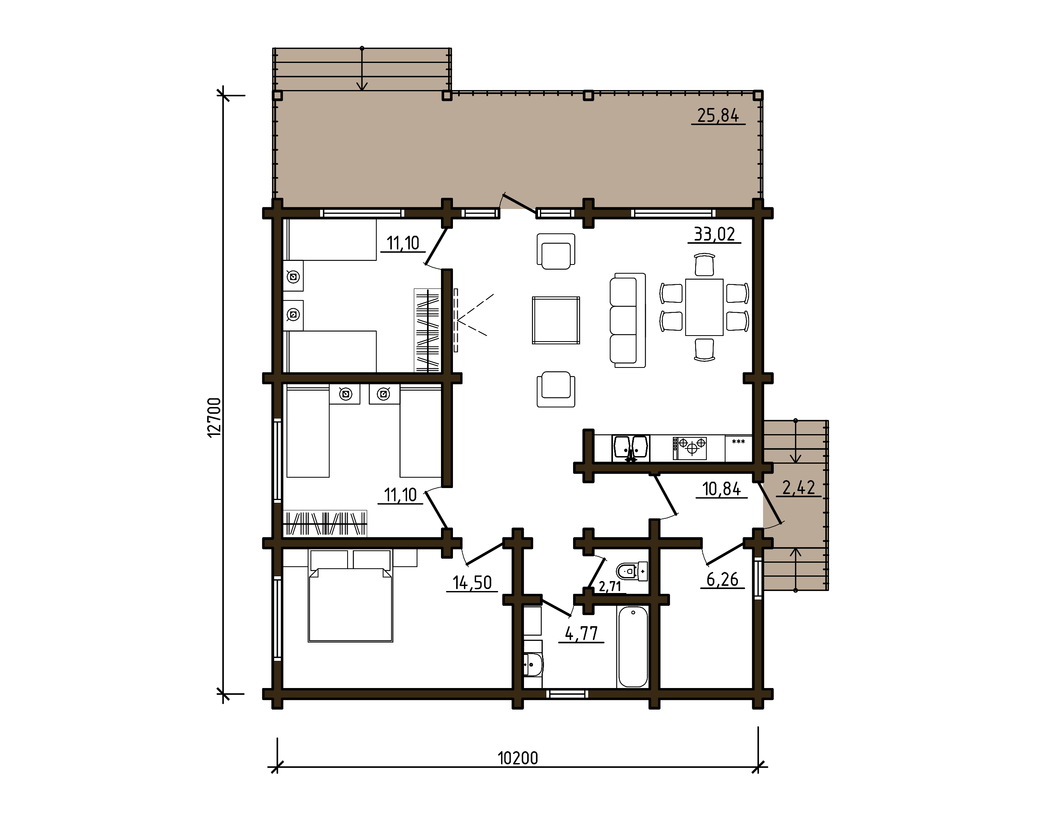 Color options for a wooden house: