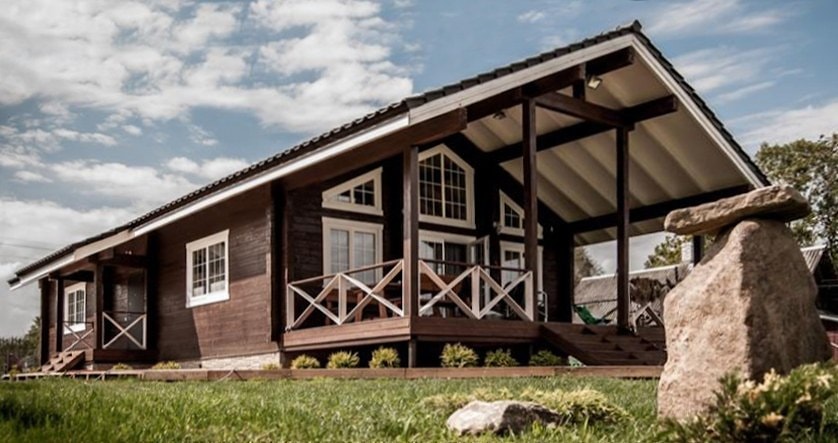 A chalet, also called Swiss chalet is a house made of wood, with a heavy, gently sloping roof and wide, well-supported eaves set at right angles to the front of the house.
Over the years, the term 'chalet' changed to be applied generally to vacation houses. In Quibec French any summer or vacation building, is called a chalet whether or not it is built in the style of a Swiss chalet.
Our chalet-style wooden house "Anna" is designed to make your vacation cozy, warm and just unforgettable. The house model is laconic, simple, spacious and interesting. There are three bedrooms, living room, kitchen, dining room, additional lighting of the room is provided with the second light.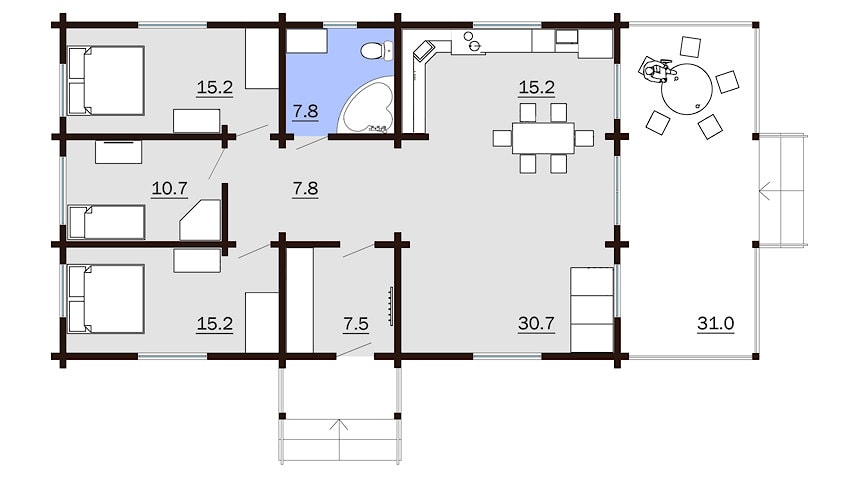 If you are a native resident of the city, but you would like to feel and get aquainted with country life, there is a way to do it. How? Buy a wooden chalet-style house "Anna"!
Our Company offers a project of a one-story wooden house from dried profiled (or laminated) timber in a chalet-style, installed on a the screw foundation with ceramic tiled roof. Buy this house right now, then in 5-7 months you'll to be able to have a rest from the city bustle, to get moral satisfaction and physical relaxation.
Wooden house "Anna" in a chalet-style is an attractive house that will not leave you and all your family members indifferent.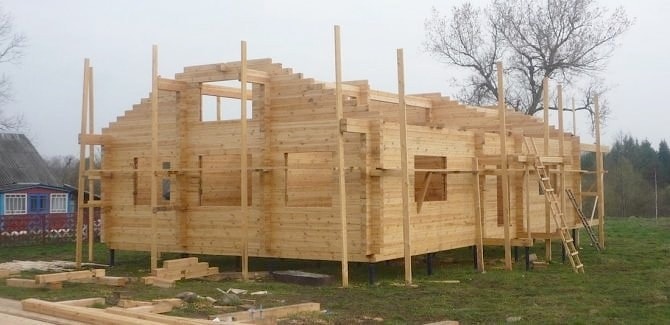 This project is unique. You can choose as a building material glued laminated timber, profiled timber or round logs of technical drying or natural humidity.
When architects of Archiline Log Houses were designing this house, they chose a chalet-style. Initially, the task was to create a house that would look perfectly in the natural environment, fit into its surroundings, would be a part of it. The house is built entirely of natural materials - stone and wood, so every person who is interested in eco-housing will be pleased.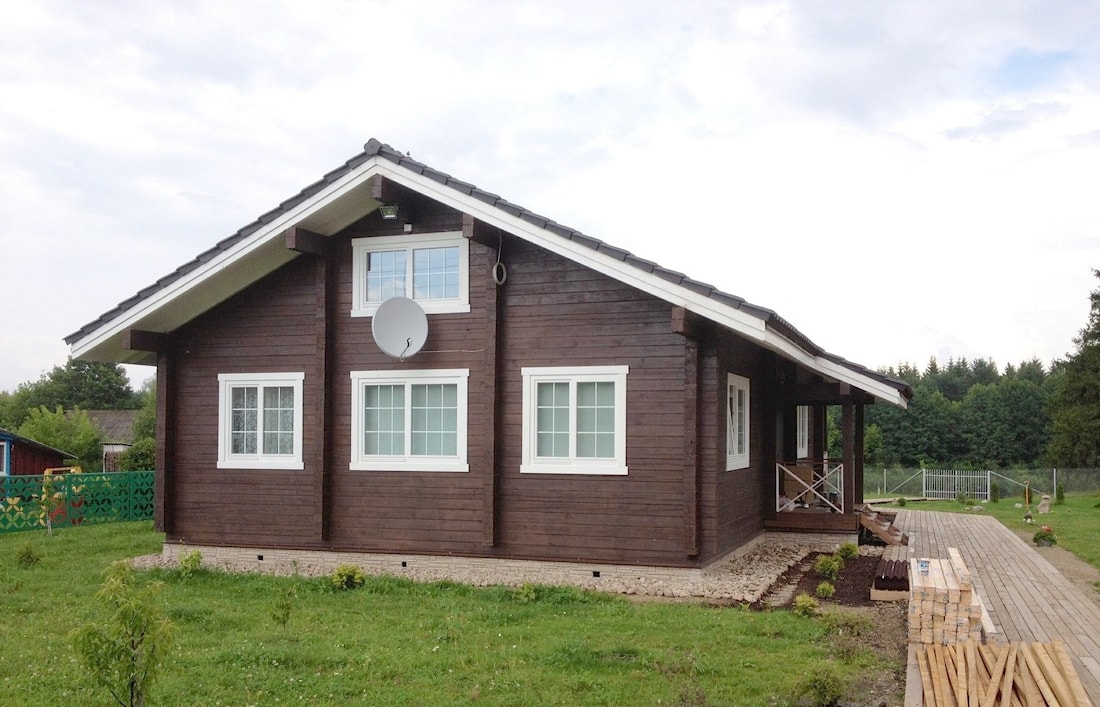 Buy this house, discover the unique opportunity to become intimate body and soul with nature, become a part of it, not losing modern comfort and convenience.
Below you can see the 3D model of the chalet-style house "Anna":
| | |
| --- | --- |
| Rooms | 4 |
| Living area, m2 | 71,70 |
| Total area, m2 | 140,96 |
| Roof area, m2 | 223,52 |
| Ground floor area, m2 | |
| Walls material - technically dried profiled timber 160х150mm | 53,54 |