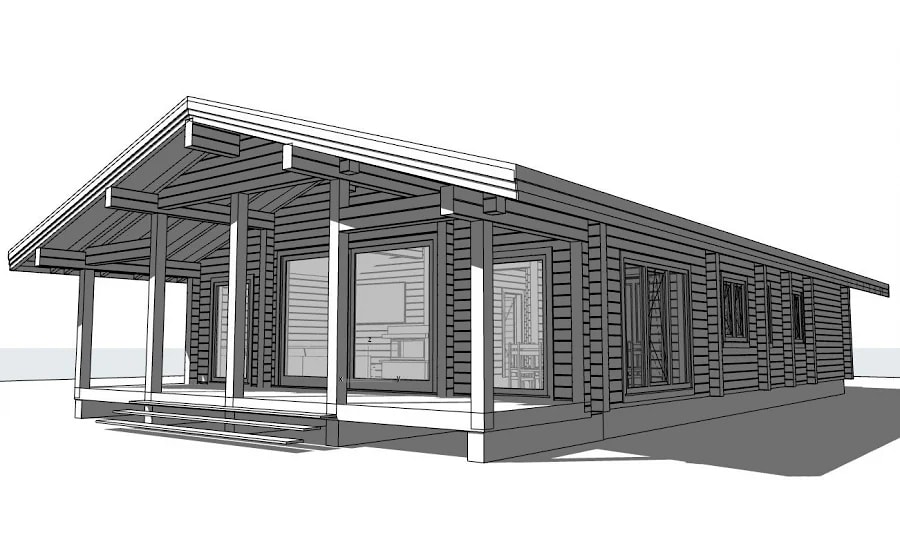 Wooden chalet house made of timber "Black Forest 1" - a modern house made of timber. The house is suitable for country life of a family of 3-6 people. On the first and only floor there are: an entrance porch, a vestibule, a corridor, a workshop, a bedroom with its own bathroom, 2 children's rooms, an office, a shared bathroom, an isolated kitchen, a large living room with access to the terrace
Number of floors: 1; (two-story version HERE!)
Number of bedrooms: 3+ office or 4;
Living area: 97.39 m2
Room area: 144.33 m2
Area of ​​terraces and balconies: 36.46 m2
Roof area: 284.38 m2
Building area: 180.79 m2
Price on request
Wall material: Profiled glued timber 200х185 mm*
Roof material: Ceramic tiles*
Foundation: Pile-grillage with a monolithic slab*
Windows: Wooden*
*Materials may vary depending on the wishes of the customer
HOUSE LAYOUT: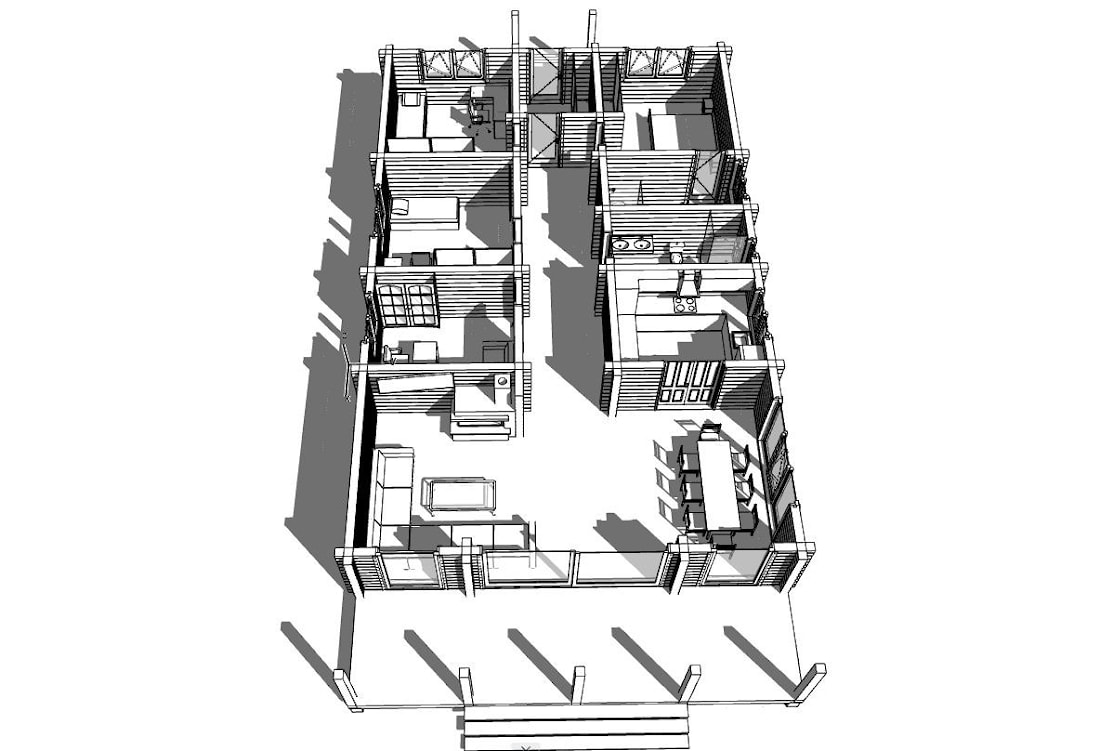 .
BRIEF DESCRIPTION OF THE PROJECT:
.
"Black Forest 1" - a chalet made of timber, in which it is pleasant to relax and live, it has the advantages of an urban level of comfort and a calm rhythm of country life
.
APPEARANCE:
.
The house is simple and concise. Open terrace. Facades in shades of gray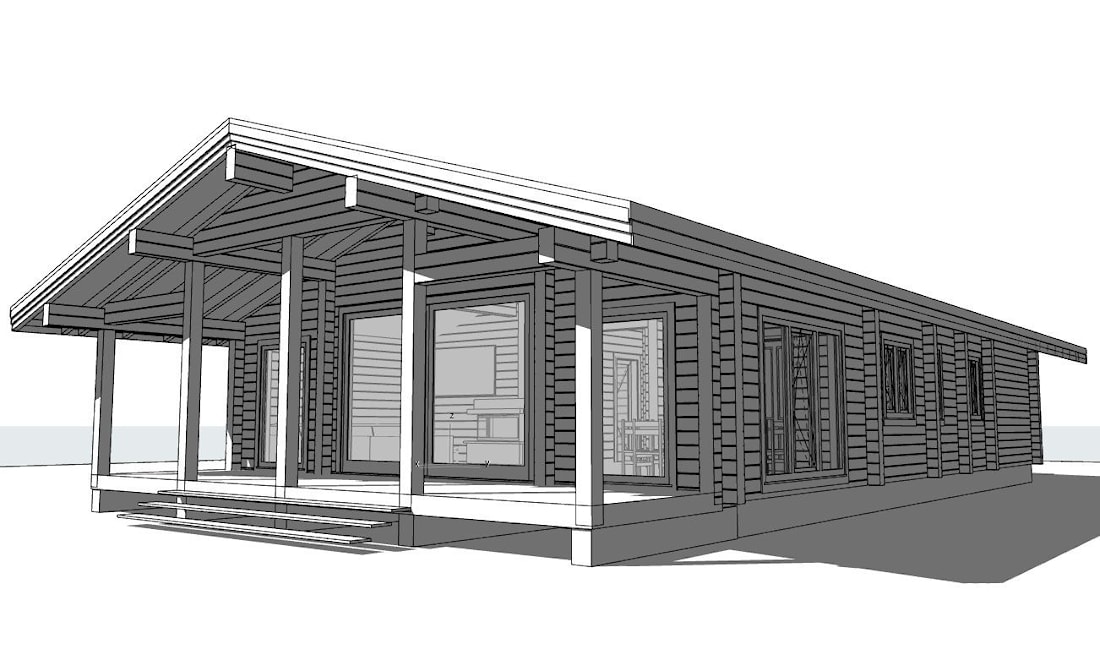 "Black Forest 1" - a modern house for permanent residence.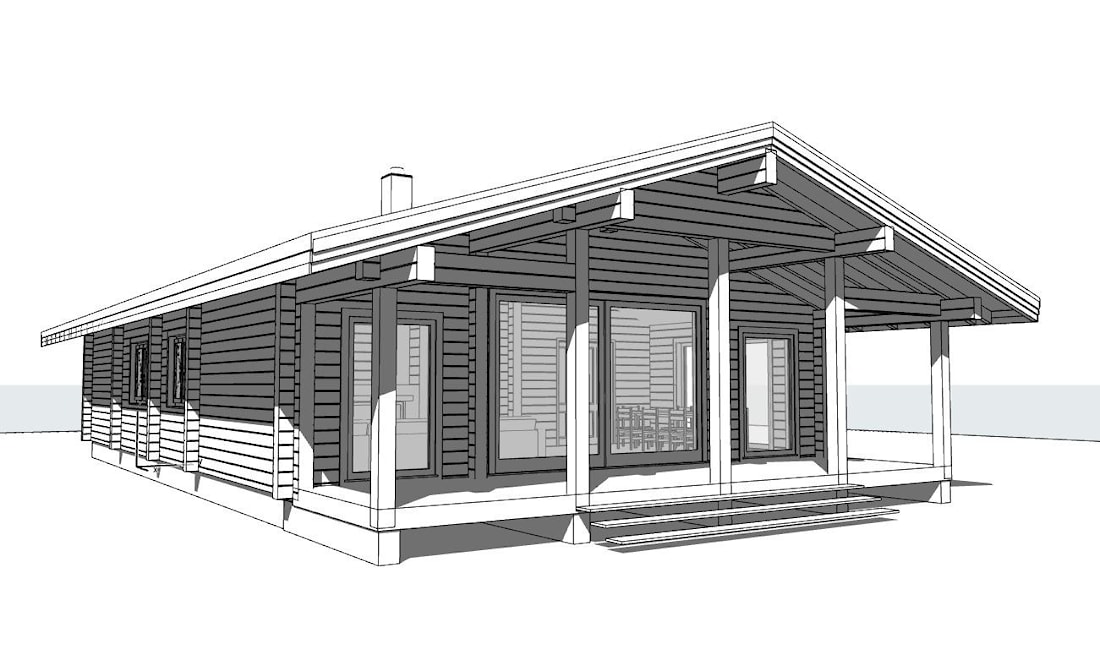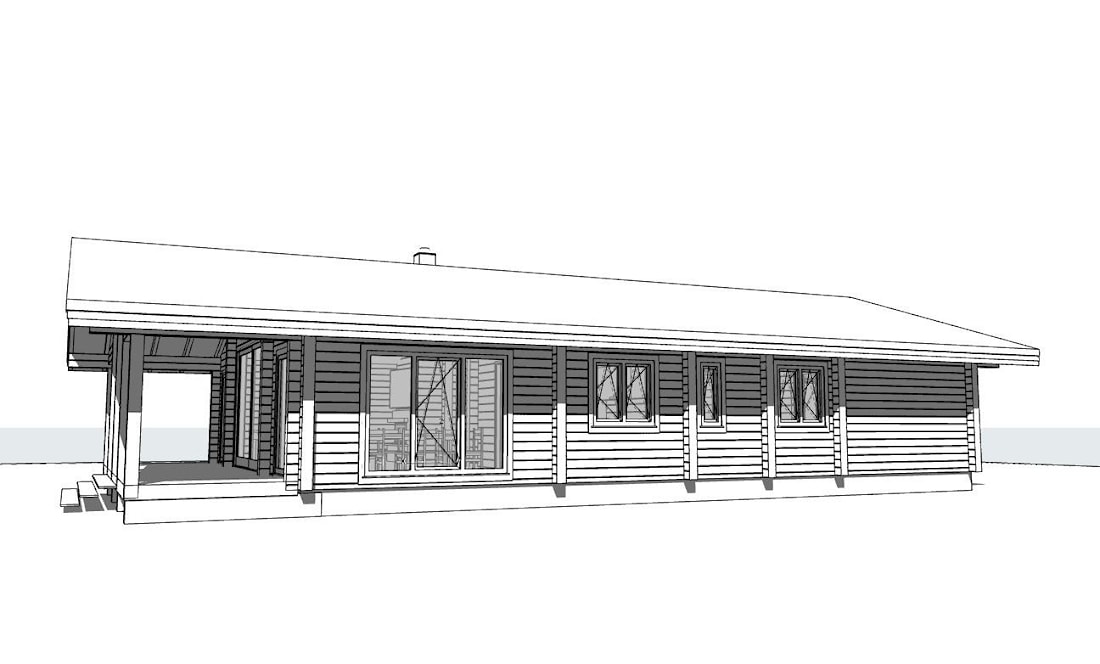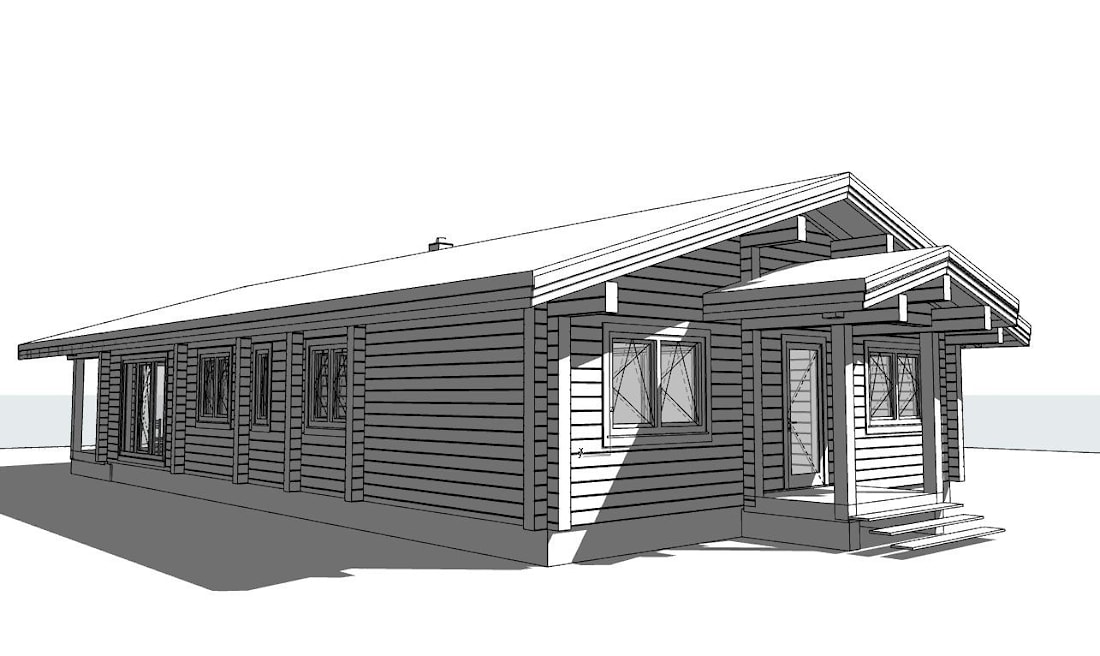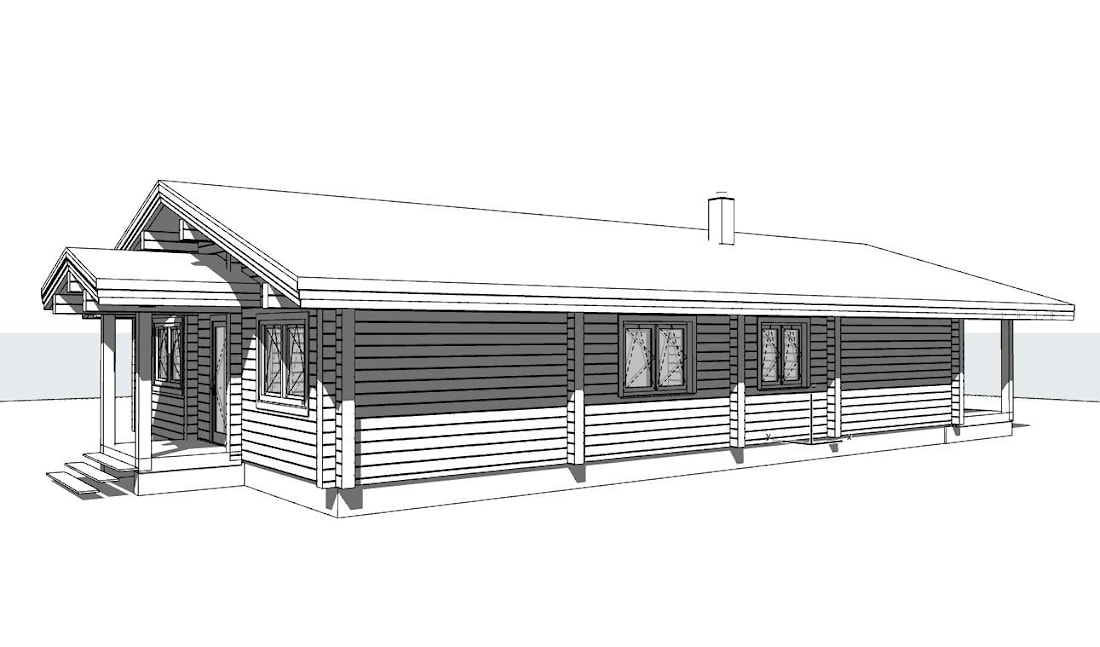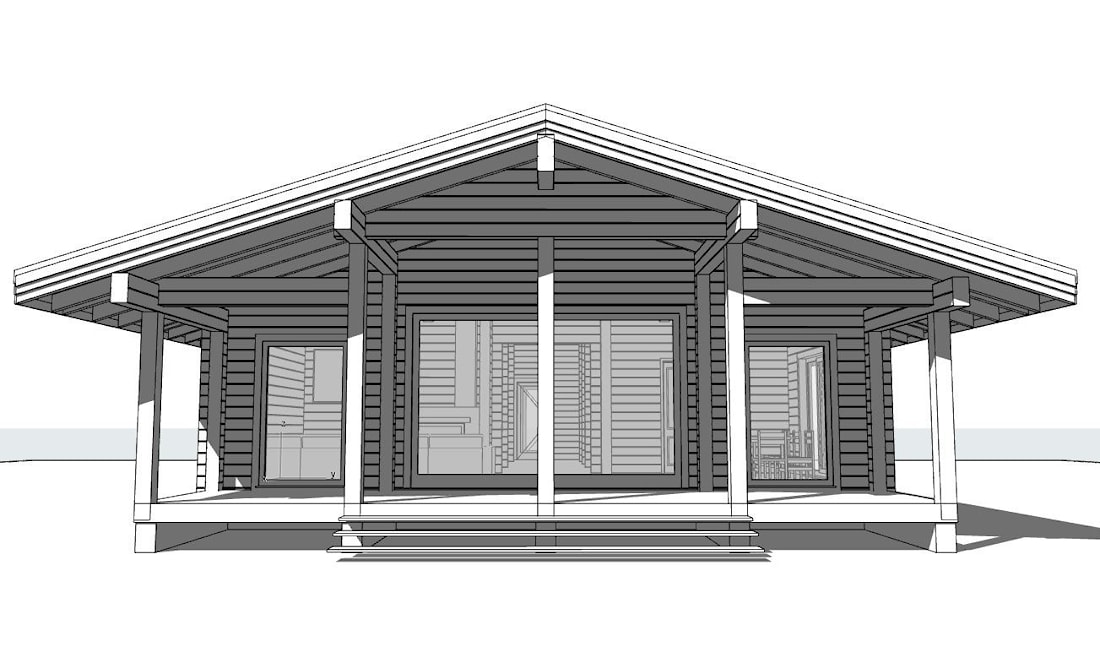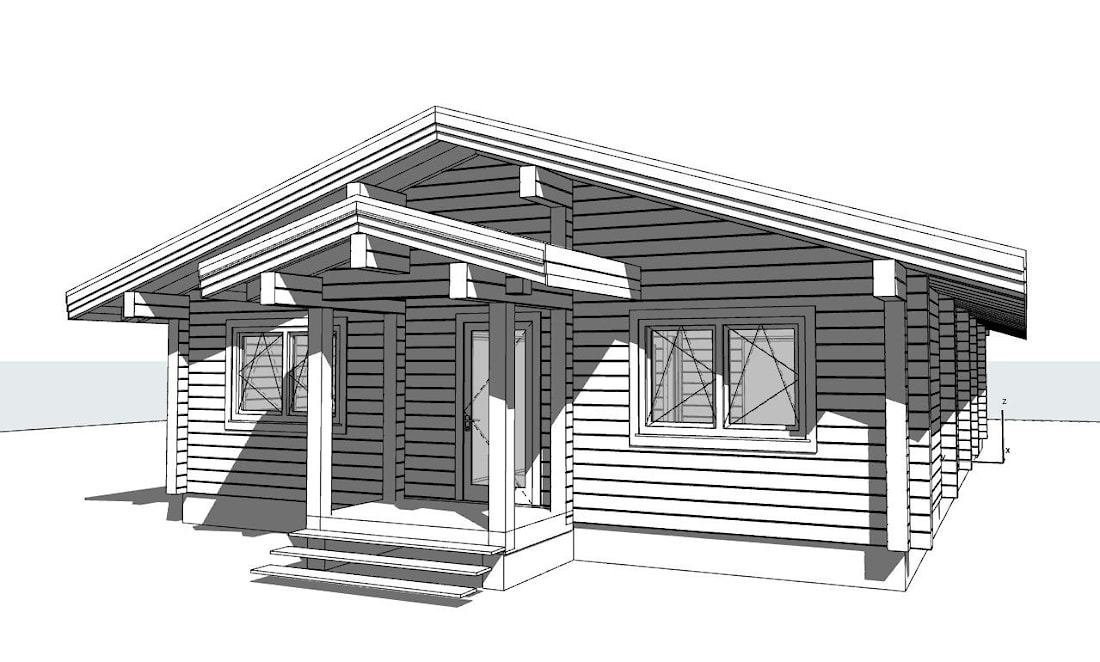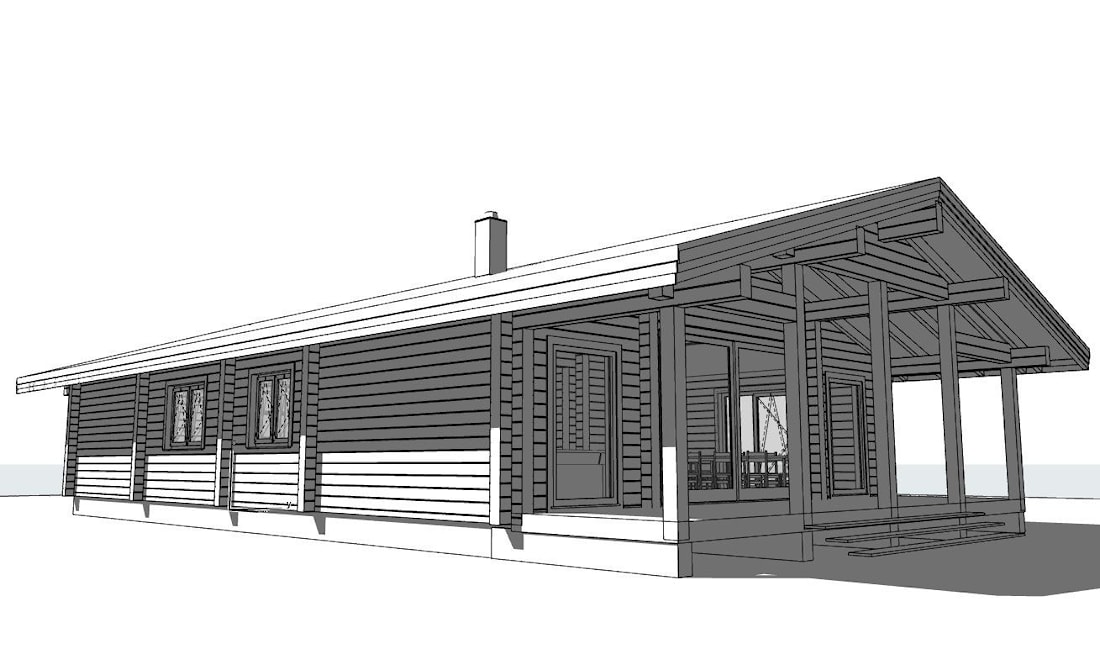 !