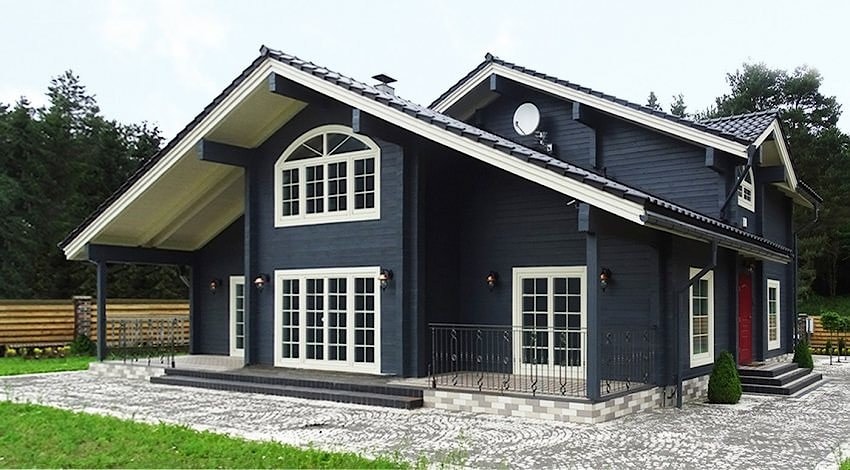 This project represents a double-storey wooden house made from glued laminated timber with six rooms and a terrace. The originality of this project will win your heart, you'll dream about having it on your site. Professional work of our designers and creative ideas of our architects have formed and ideal house model for any person on Earth.
This house is perfect for large families. The total area is 221 m², living area - 148.72 m². The ground floor is larger than the first one: 140 m² and 80.6 m², correspondingly. Apart from glued laminated timber this house also can be made of rounded logs or profiled timber.
The house "Olavi" was erected on the foundation of the type called "monolithic slab". As for the roof, it is covered with natural ceramic tiles.
It is combined with the color of the walls and windows. The area of roof is 280 m². In particular, our experts offer a dark colored facade and white window and door frames.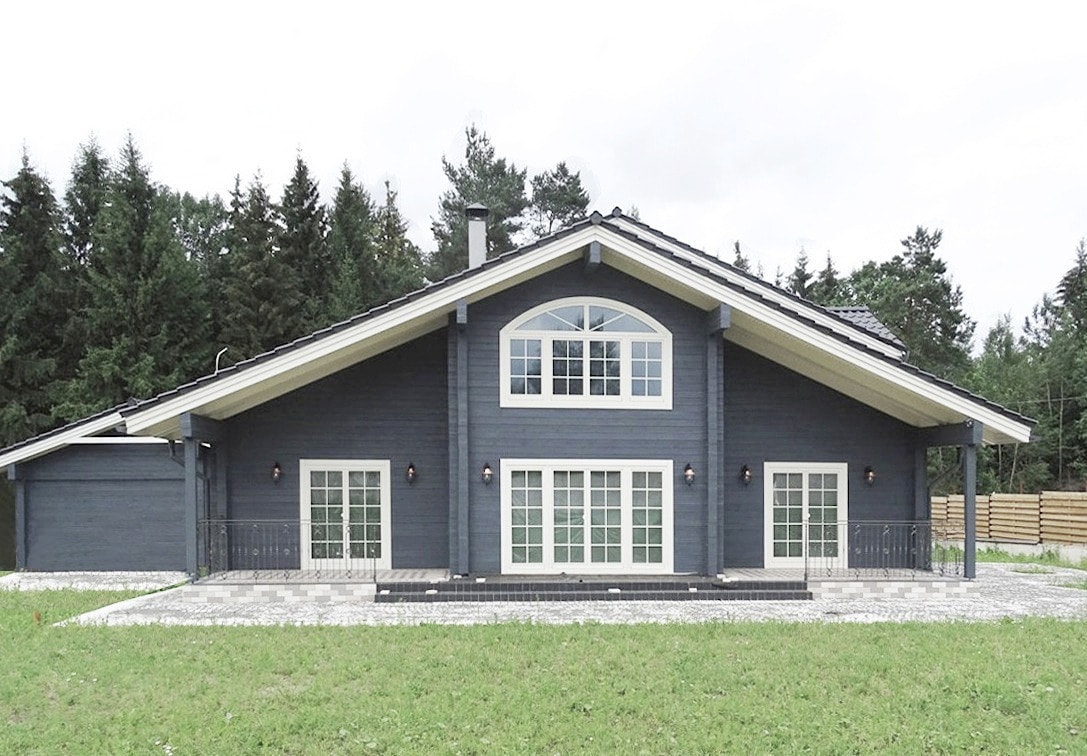 Almost always we choose the "Tikkurila" paint. It is characterized by durability and resistance to mechanical damage, aggressive influence of the environment. This house combines dark anthracite-colored facade and roof with white windows and maroon doors.
This house is ideal for a large and friendly family, where all members will find a room to their liking.
Buy "Olavi" and become the owner of a magnificent wooden hosue, that will bring you joy for many years!
The number of rooms
6
Living area
148,72 sq.m.
Total area
221 sq.m.
Roof area
280 sq.m.
Ground floor area
140,08 sq.m.
First floor area
80,6 sq.m.
Wall kit
115,2 cubic meters
Wall kit material,
other variants are acceptable
Glued laminated timber 200х150
Price
Please contact us to find out the price of this wooden house in your region
* Prices depend on selected construction materials: rounded log, profiled timber or glued laminated timber