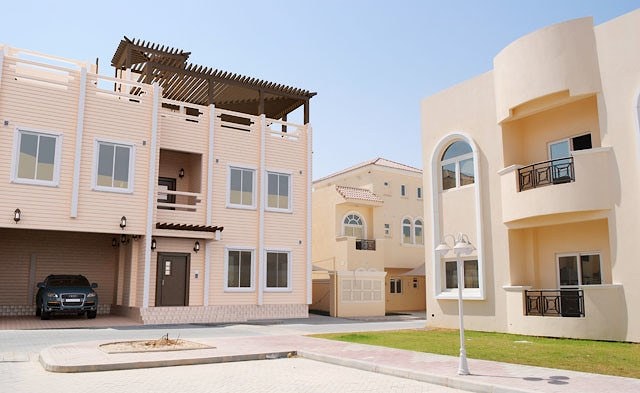 ooden villa particularly for countries with hot climate. Original project for private houses and villas construction in such countries as Qatar, United Arabic Emirates, Bahrein, Kuweit, Saudi Arabia and other where sun shines all year round. The main advantage of wooden villa in a hot climate is that wood keeps fresh air inside a house even in hottest day time.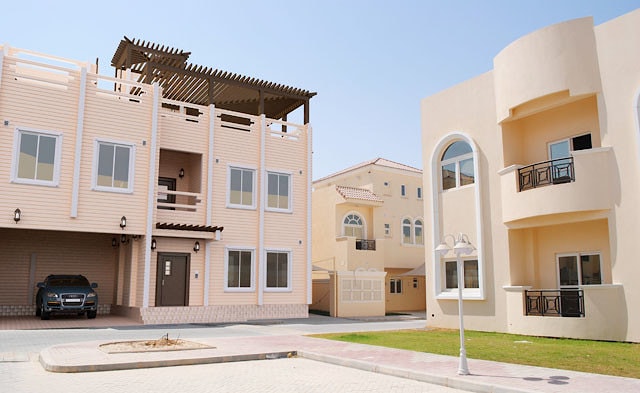 This is a design of a wooden villa by the sea in Doha. This project has flat roof and walls made of glued laminated timber (can be of dried profiled timber or round logs). Assembling can be done with the use of specialists of the Company "Archiline Wooden Houses".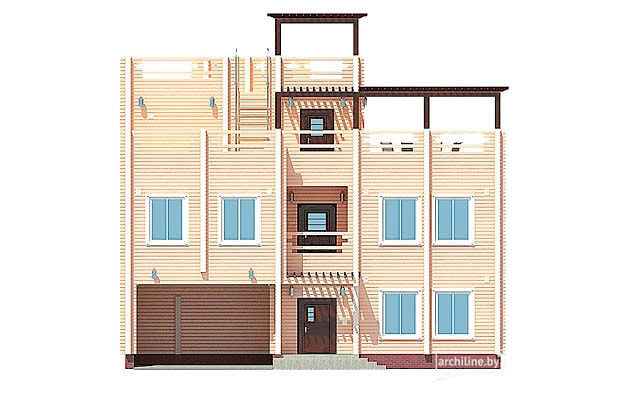 Wood is a unique building material: it protects against cold and hot weather, ensuring the creation and maintenance of an optimum microclimate inside a wooden house. That is why it is suitable for construction of houses, even in hot countries. We offer you to pay attention to the project of a wooden villa "Doha" with a flat roof made of glued laminated timber.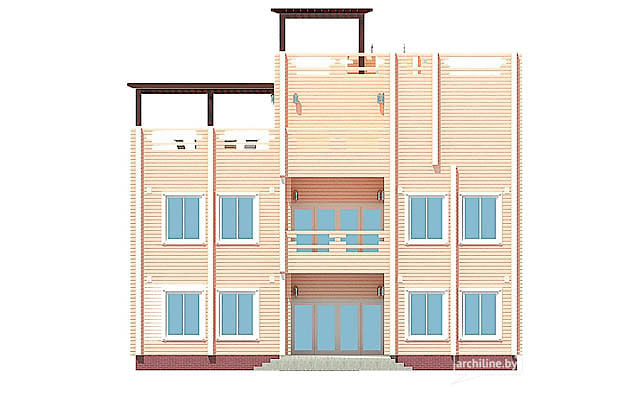 The total area of the villa is 562 square meters. It is divided into three floors. Inside the villa you can see: five bedrooms, kitchen, living room with dining room, vestibule, five bathrooms, living room, covered terrace and other rooms for technical purposes.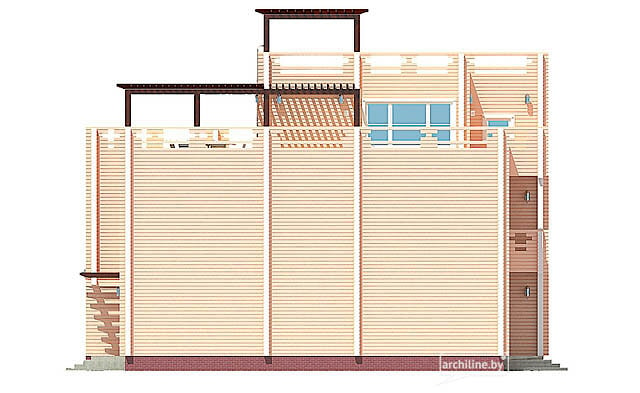 The space is organized in such a way that air can circulate freely inside, ensuring the maintenance of a comfortable temperature on all floors of the wooden villa.
Our company Archiline Wooden Houses offers you the house design "Doha" and our specialists for the assembling of it. Together we will build your future!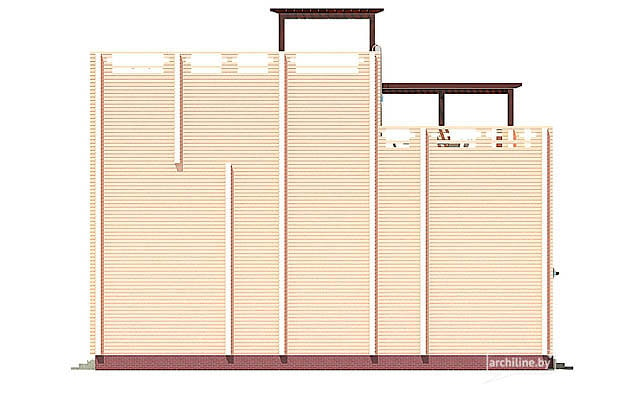 Wooden villa "Doha"
| | |
| --- | --- |
| Total area | 562,00 sqm |
| Ground floor area | 144,00 sqm |
| First floor area | 169,00 sqm |
| Second floor area | 66,00 sqm |
| Terrace area | 134,00 sqm |
| Balcony | 17,00 sqm |
| Garage | 32,00 sqm |
| Wall material | Squared profiled timber 200x150mm, humidity 12-15% |
| Wall construction materials kit volume | 243,5 m³ |
| | Other wooden materials can be used - rounded dry log, glued laminated timber |
Ground floor area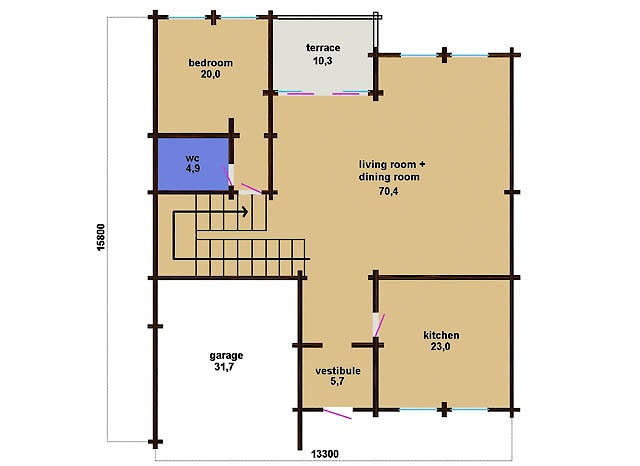 First floor area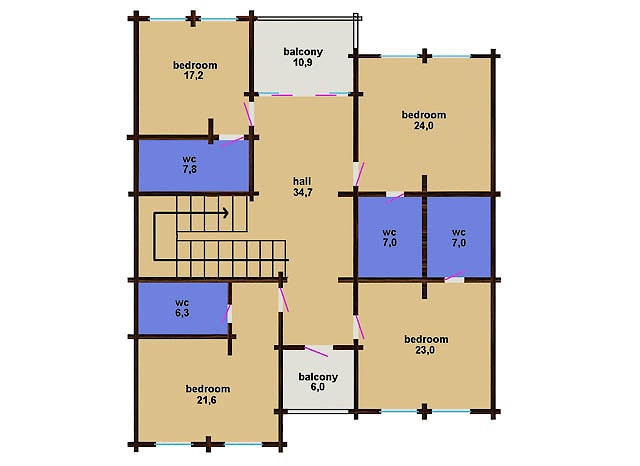 Second floor area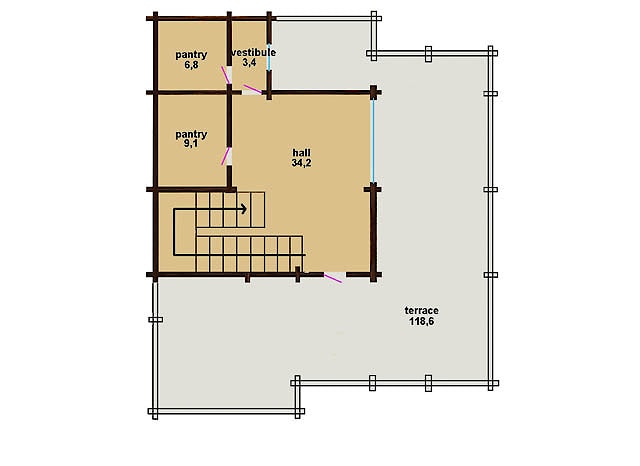 35