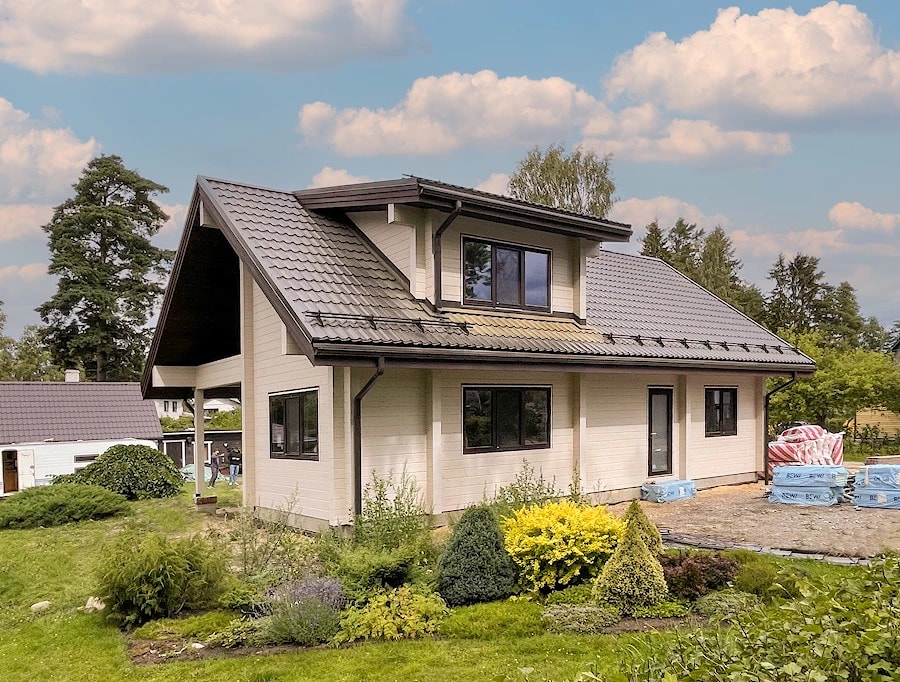 Discover the epitome of modern and luxurious living with the construction of a wooden house in the city of Loksa in Estonia, built by Archiline – a leading construction company based in Minsk. Located on a picturesque plot by the sea, this stunning wooden house designed by "Estonia Loksa" is made of glued laminated timber with a cross section of 180x185mm.
Plan of the 1st floor: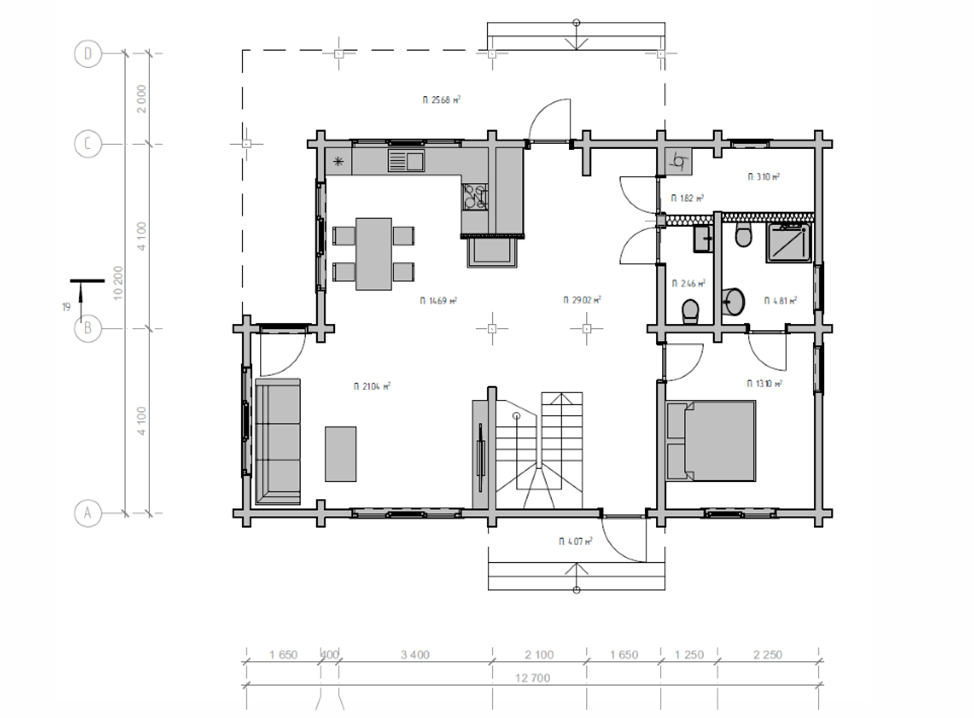 Plan of the 2nd floor: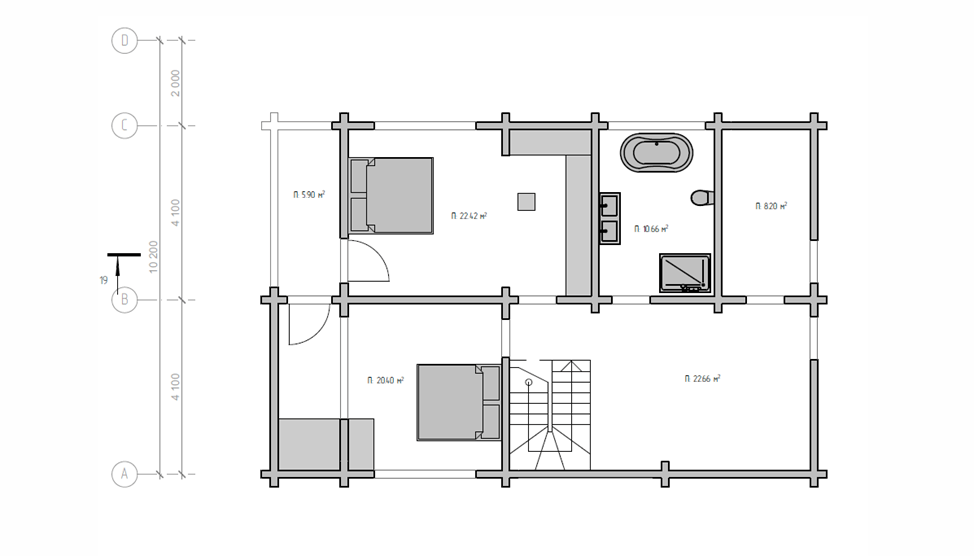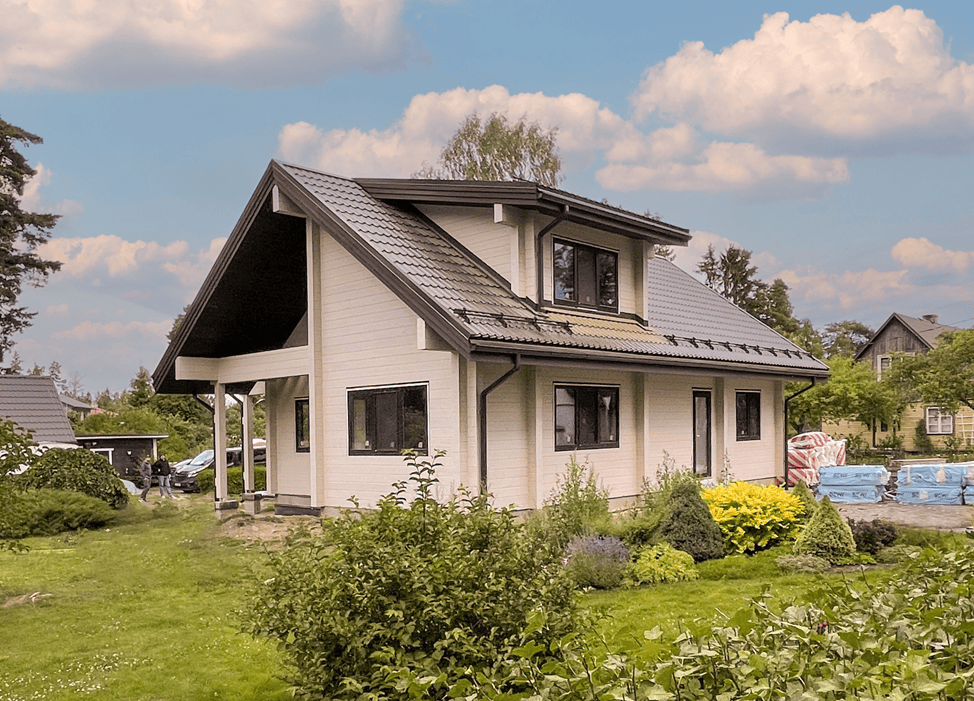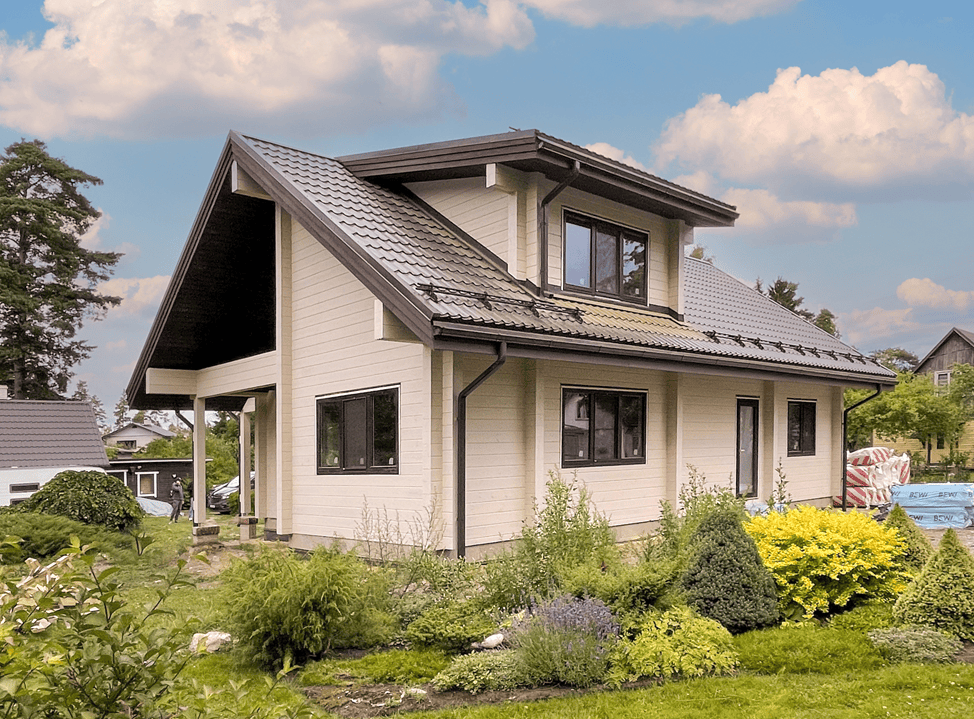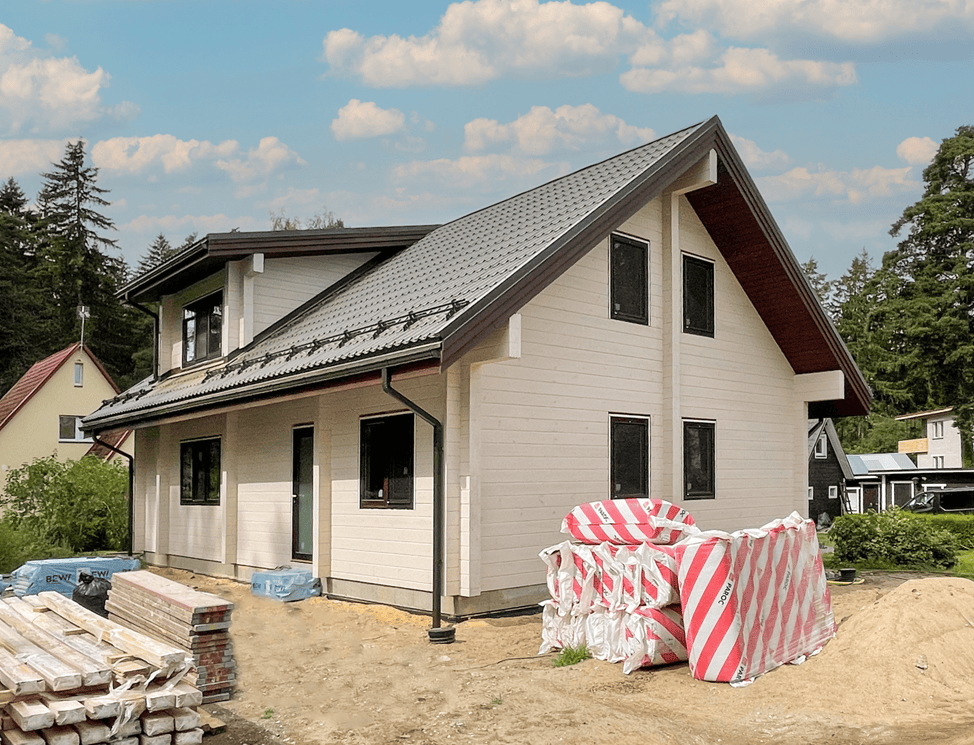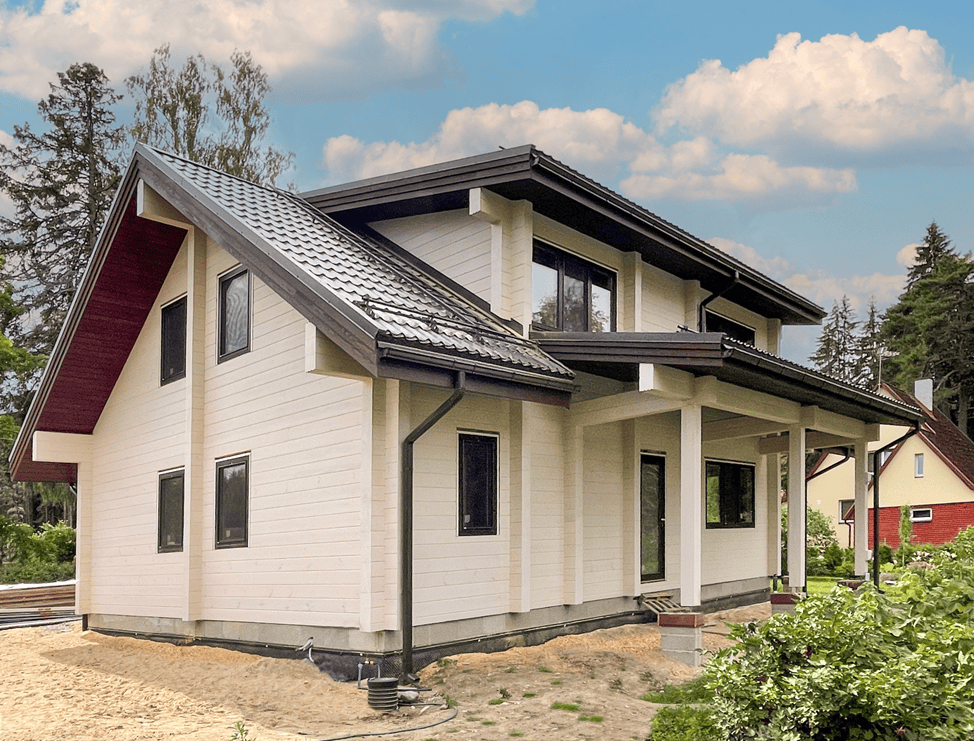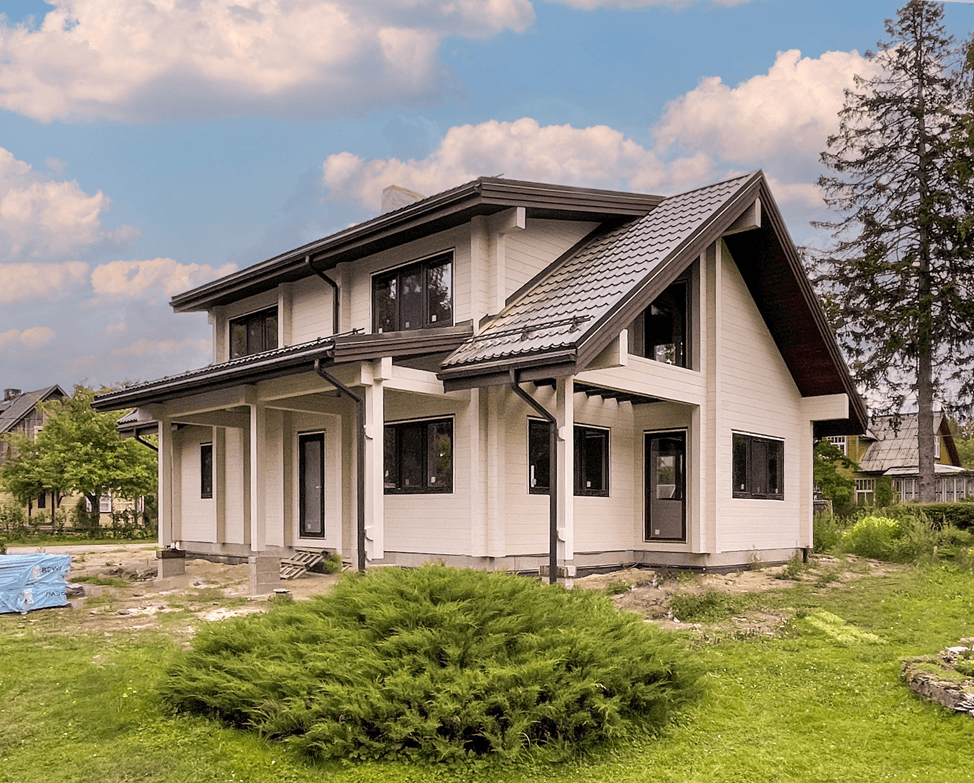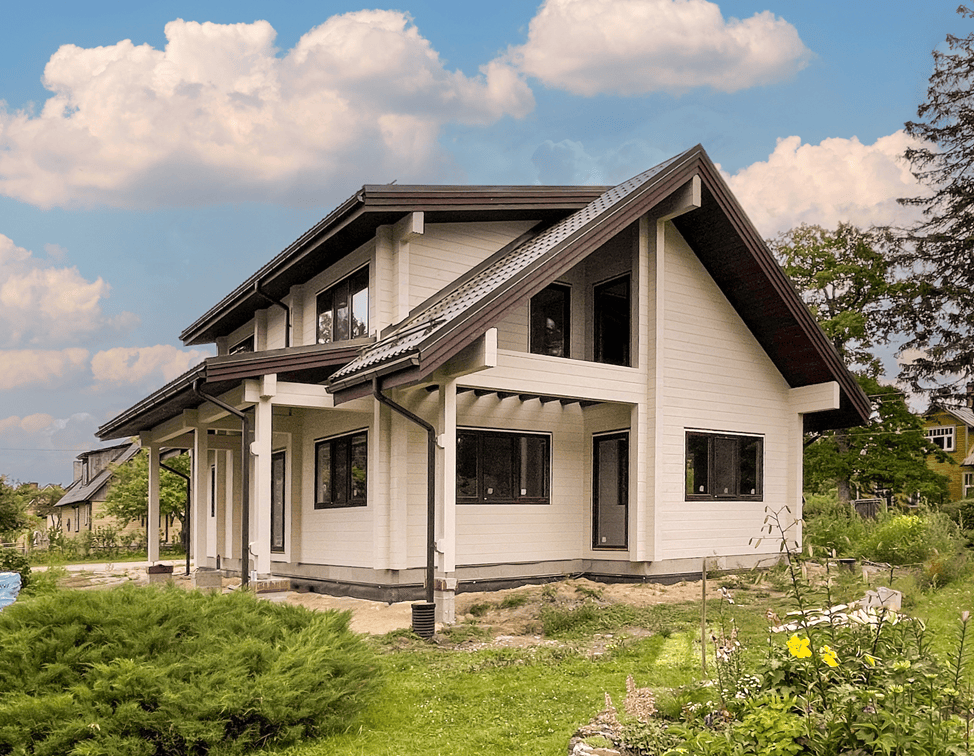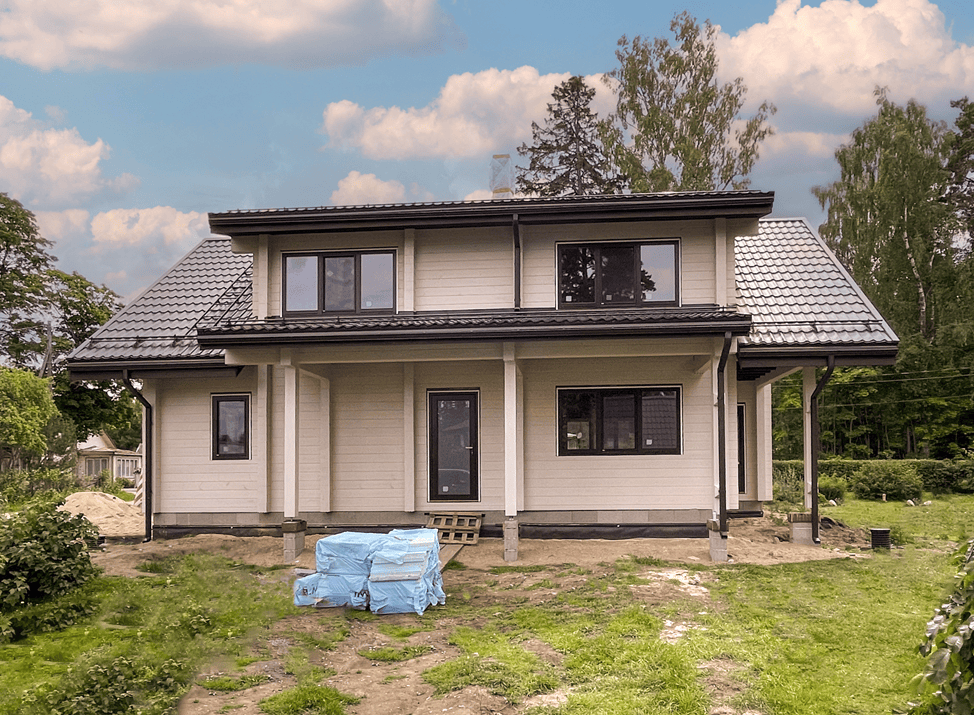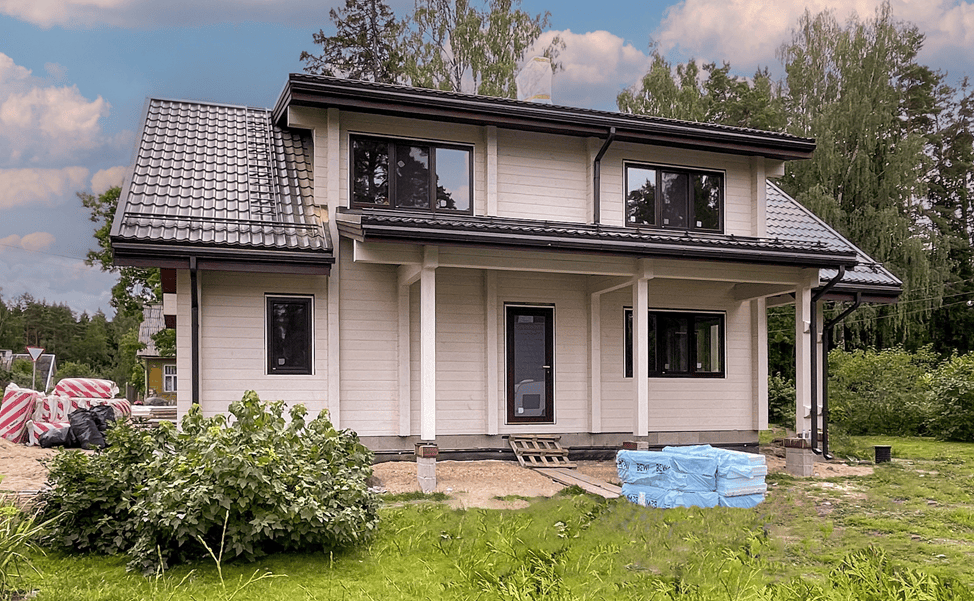 This two-storey house with a terrace and a balcony is ideal for those who love nature and the sea. Its spacious interiors combined with the warm and natural shade of wood create a cozy atmosphere that is ideal for families, friends and social gatherings.
The house is designed with the highest quality materials, such as metal tiles and wooden windows, which provide ample natural light and fresh air, leaving you with a feeling of rejuvenation and unity with nature.
Construction process: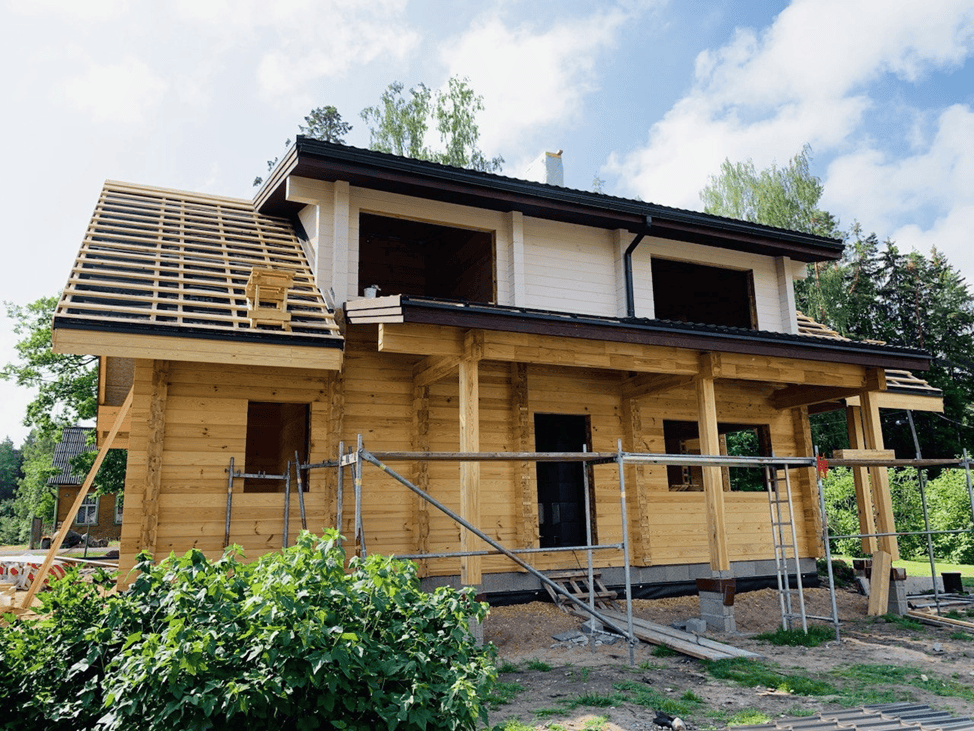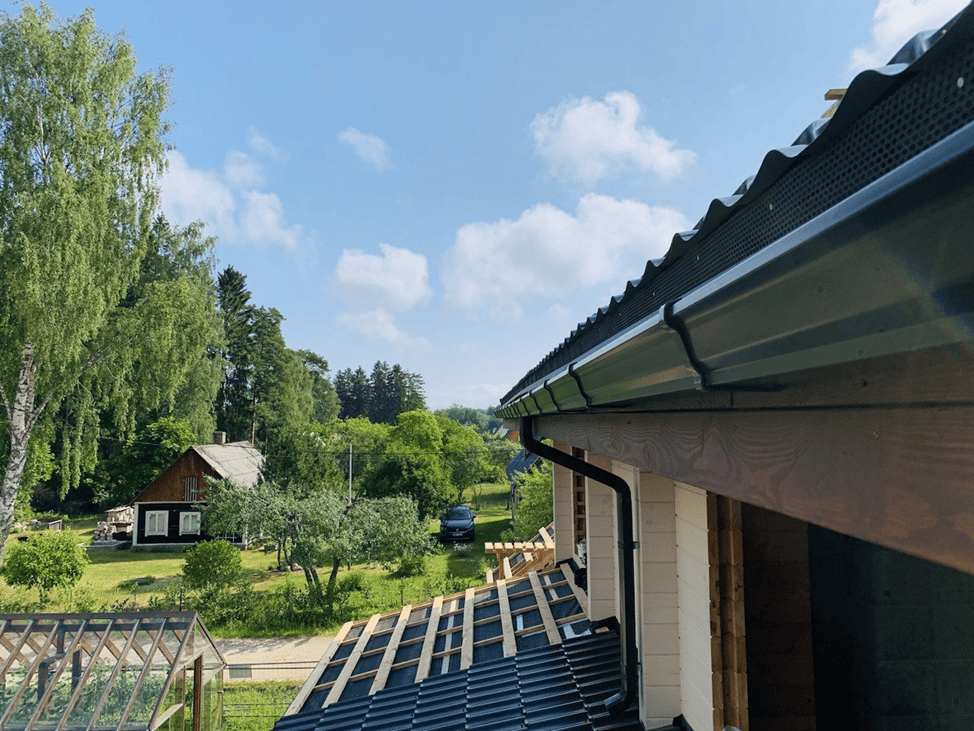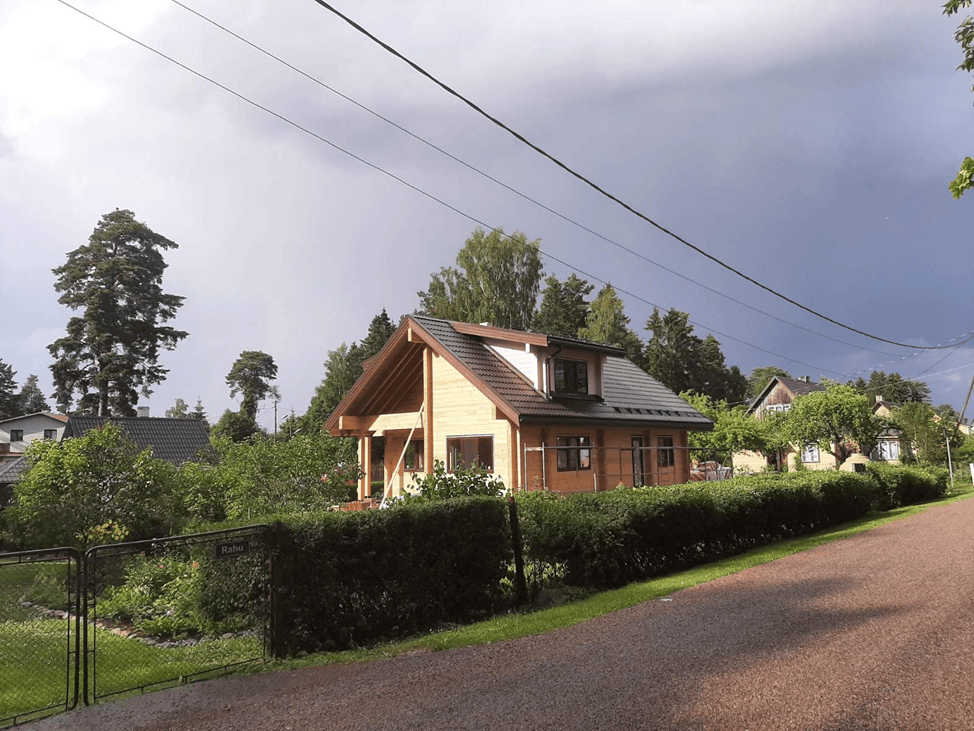 Every inch of this house is thought out to the smallest detail to provide you with the ultimate living experience. Whether you are enjoying the sea breeze or relaxing in the comfort of your own home, this exquisite home has been designed to meet all your aesthetic and practical needs.
So, why wait?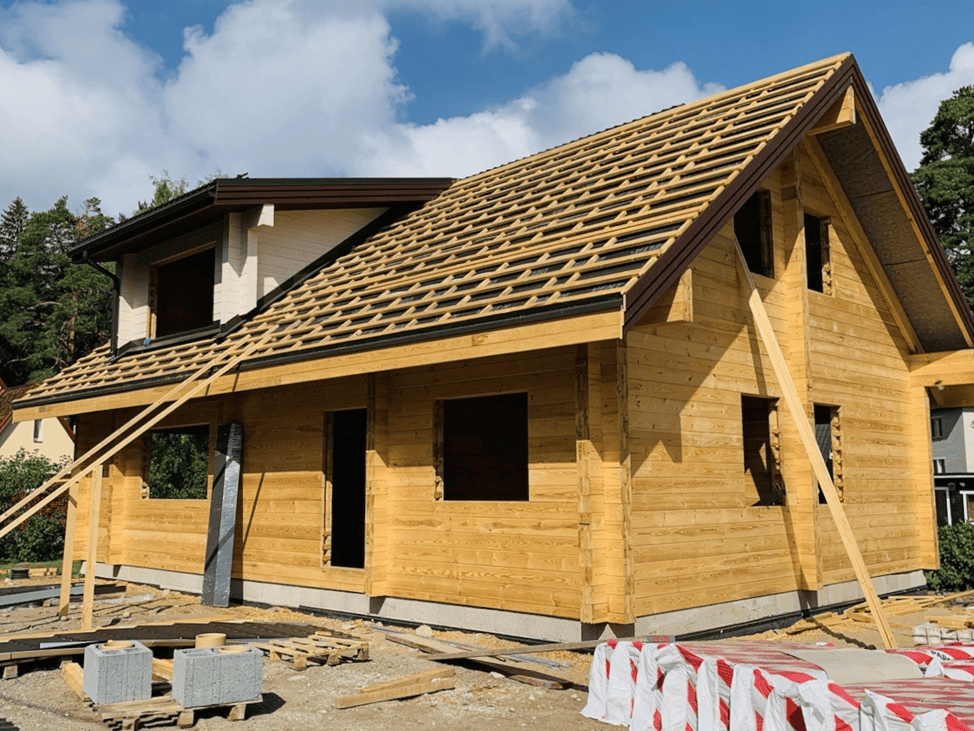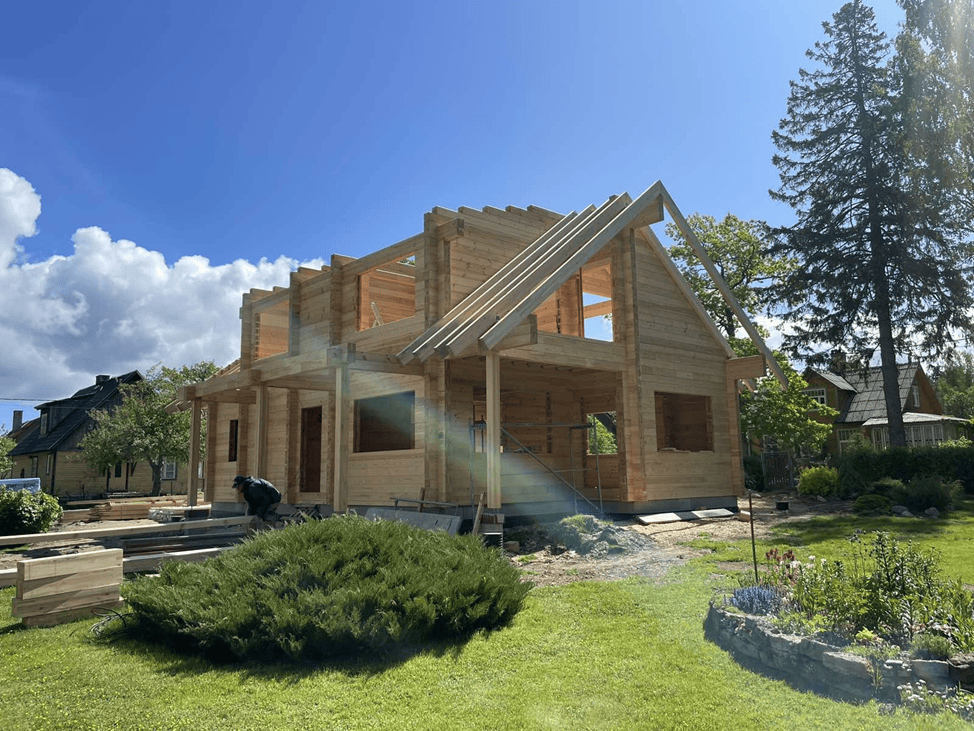 Invest in the home of your dreams and experience the perfect combination of convenience, luxury and nature thanks to the construction of Archiline.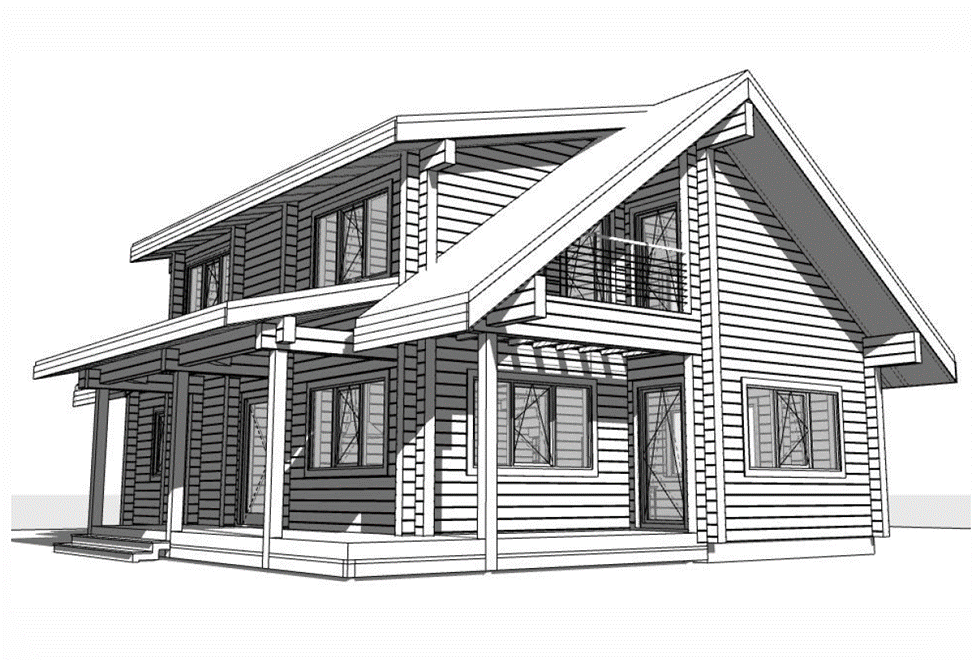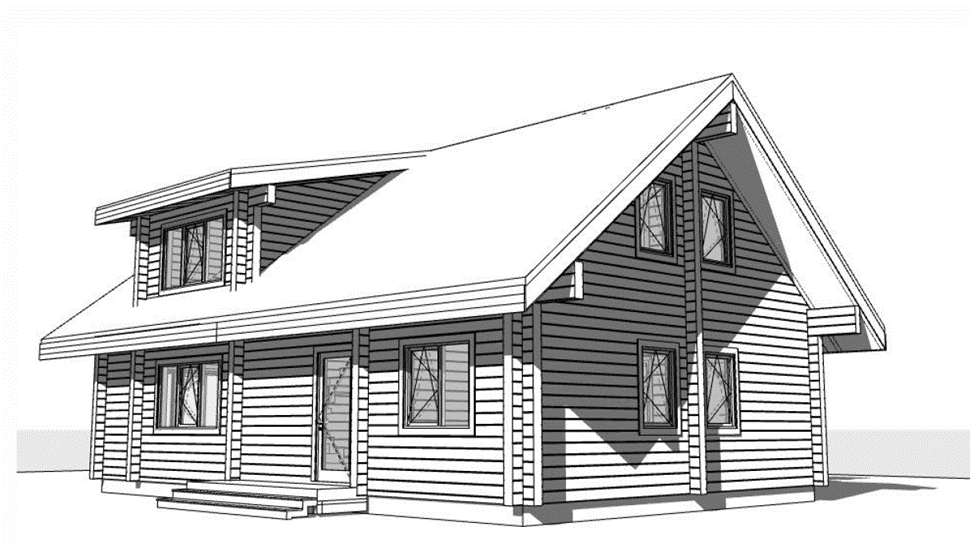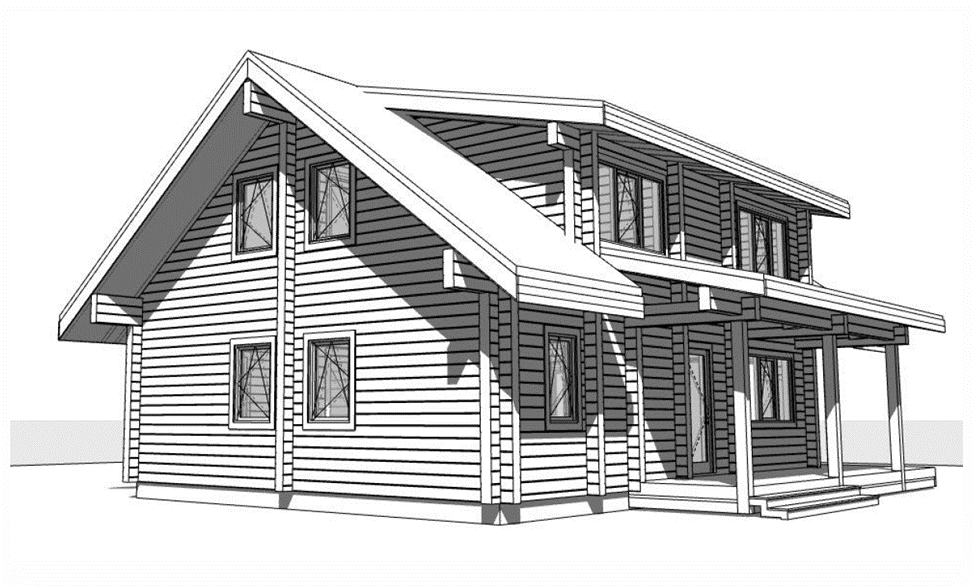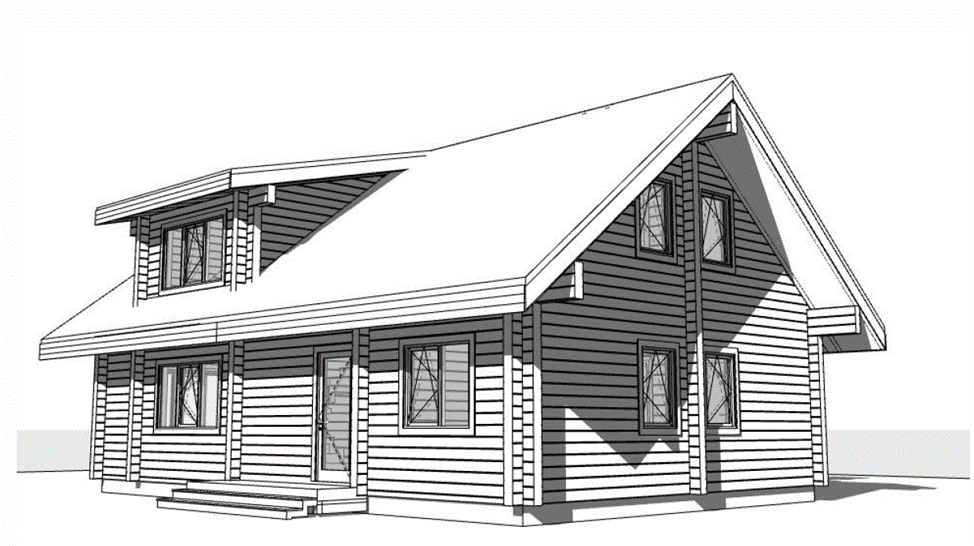 Embrace the harmony of nature: the wooden house of your dreams in Loksa, Estonia
Welcome to the picturesque town of Loksa in Estonia, where the beauty of nature is combined with architectural perfection. We present the project "Estonia Loksa" - an oasis of tranquility and luxury, built of glued laminated timber of the highest quality. This exquisite wooden house boasts a spacious living-dining room, a fully equipped kitchen, three cozy bedrooms, three luxurious bathrooms, a cozy vestibule and a cozy stove. This 180 sqm dream home is a testament to craftsmanship and elegance. Let's take a look at the unique features and remarkable benefits that make this home an exceptional place to call home.
Unsurpassed craftsmanship: the project "Estonia Loksa" is based on the highest craftsmanship, which uses the best glulam. The set of wall material includes beams of a solid cross-section of 200x185 mm, ensuring structural stability, durability and exceptional thermal insulation. This method of construction not only enhances the aesthetic appeal of the house, but also guarantees long-lasting quality, making it a smart investment for future generations.
The spacious living-dining room of a modern house made of glulam "Estonia Loksa": step into a world of comfort and elegance by entering the spacious living-dining room, thought out to the smallest detail to meet all your needs. Bathed in natural light pouring through large windows, this versatile space seamlessly combines functionality and style. Whether it's memorable gatherings or quiet evenings with loved ones, this room will be the heart of your home.
The modern kitchen of a modern house made of glulam "Estonia Loksa": unleash your culinary passions in a state-of-the-art kitchen, thoughtfully designed for convenience and aesthetic appeal. Equipped with top-of-the-line appliances, plenty of storage space, and elegant finishes, this kitchen is a chef's dream come true. Create culinary masterpieces while enjoying breathtaking views of the surrounding natural beauty through well-placed windows.
Comfortable bedrooms of a modern house made of glued laminated timber "Estonia Loksa": retire to your personal sanctuary, where blissful sleep and relaxation await you. The project "Estonia Loksa" offers three spacious and comfortable bedrooms, each of which is designed to provide maximum tranquility and privacy. Wake up to the gentle sounds of nature and enjoy the natural light pouring through the windows, creating a serene atmosphere that rejuvenates your body and Soul.
Luxurious bathrooms of a modern house made of glulam "Estonia Loksa": indulge in luxury in three luxurious bathrooms. Soak in a soothing bath or enjoy a refreshing shower surrounded by high-quality fixtures and exquisite finishes. A harmonious combination of wood accents and modern amenities creates a spa atmosphere, allowing you to relax and rejuvenate at the end of a long day.
Welcome lobby of the modern glulam house "Estonia Loksa": When you enter your abode, you and your guests are greeted by a welcoming lobby that serves as a practical place to store outerwear, shoes and belongings. This area seamlessly connects the street to the space, ensuring a smooth transition and keeping your living spaces organized and clutter-free.
Cozy stove: Experience the warmth and comfort of a cozy stove, perfect for creating a cozy atmosphere on cold evenings. Curl up with a book or enjoy an intimate conversation by the cozy glow of the stove, giving your home a touch of rustic charm.
Imagine owning a magnificent wooden house that blends perfectly with the natural beauty of Loksa in Estonia. The Estonia Loksa project offers you the opportunity to live a harmonious lifestyle surrounded by the serenity and elegance of a glulam house. With impeccable craftsmanship, spacious layouts and luxurious features, this house is the epitome of exquisite living. Don't miss the chance to create cherished memories for a lifetime in the house of your dreams. Immerse yourself in the harmony of nature at Lox and experience the embodiment of comfort and tranquility.