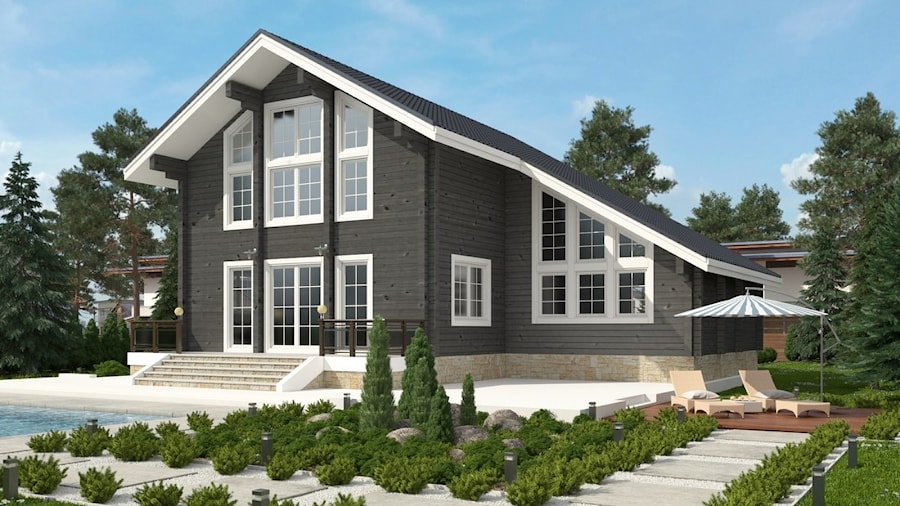 Modern timber home from glulam : project of a wooden house "Kalneliai" - total area 199 square meters

The house presented is an ideal option for aesthetes.
Its architectural design and colors match the needs of the present day.
But this house is attractive not only because of this.
Wooden house "Kalneliai" has a separate room for the billiard table, which makes it special. This house can be a real residence - respectable and noble.
This is a truly beautiful house. This house will never hide among other buildings in the neighborhood. Large bright windows with white frames will make your life in this house sunny and bright!
The description:
Wooden house "Kalneliai"
The number of rooms
5
Living area
175,54 sq.m.
Total area
198,97 sq.m.
Ground floor area
106,74 sq.m.
First floor area
68,8 sq.m.
The number of floors
2
Wall kit material,
other variants are acceptable
Glued laminated timber
Price for this wooden house *
Please contact us to find out the price of this wooden house in your region
* Prices depend on selected construction materials: rounded log, profiled timber or glued laminated timber
In the center of the ground floor there is a big living-room for spending time with your family and just for having rest after work.
It is surrounded by useful "neighbors" such as the kitchen and the billiards room (or a guestroom – you can choose your option for this room).
Also, there is an area for boiler room and bathroom on the layout of the ground floor.
On the first floor there are two comfortable bedrooms. They are arranged symmetrically with access to a cozy hall, which serves as a place for having time for yourself – reading a book, playing chess etc. Of course, there is also one more bathroom.
Our company Archiline Log Houses is ready to build this house on a turnkey basis in the shortest possible time
This is a house for business people, people who have a perfect taste.
If you're one of them – it's time to make up your mind!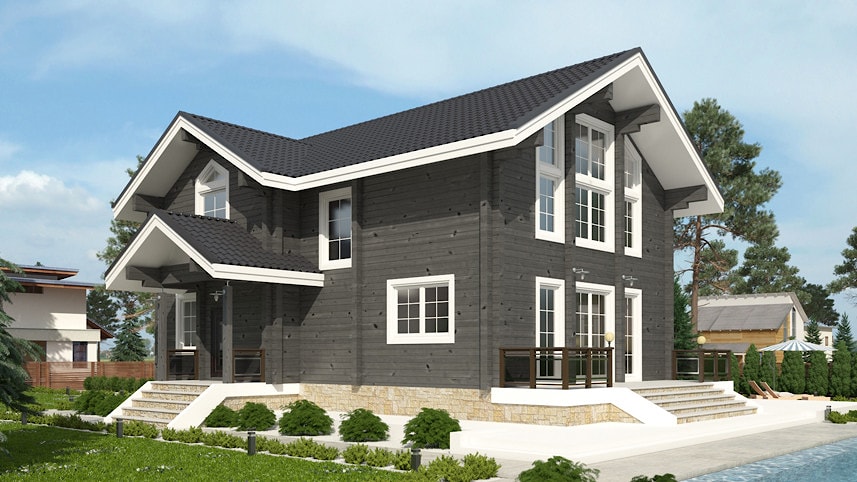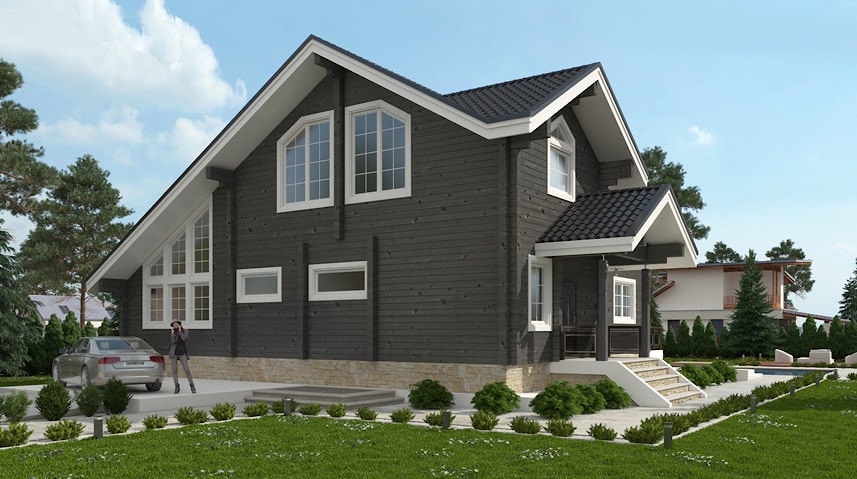 Ground floor layout: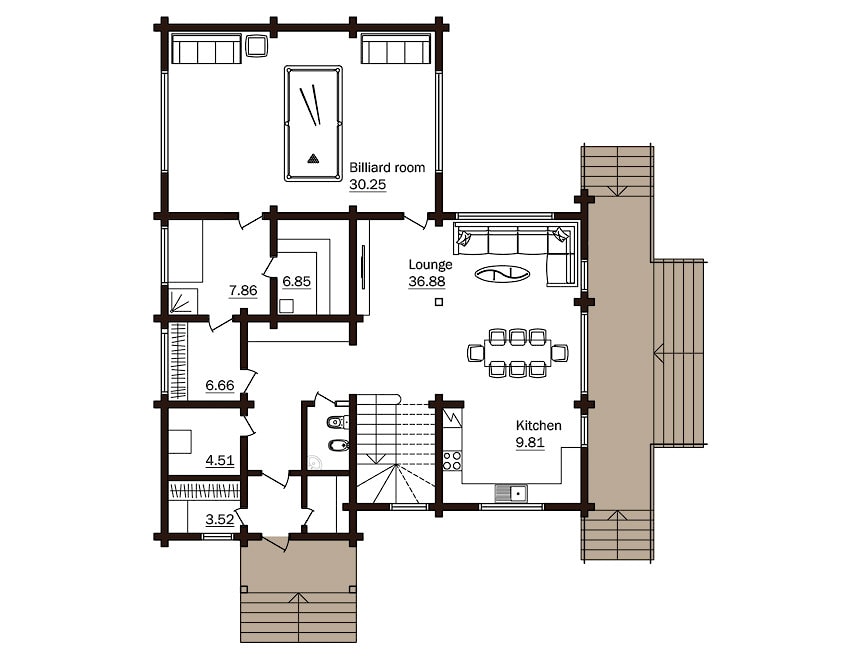 First floor layout: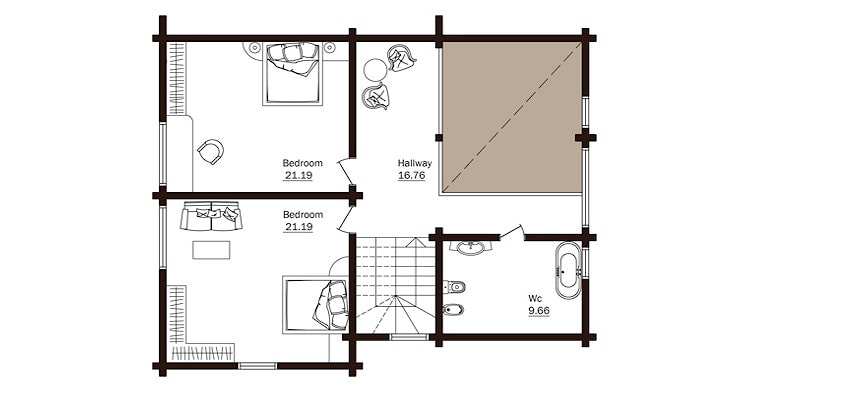 Look more: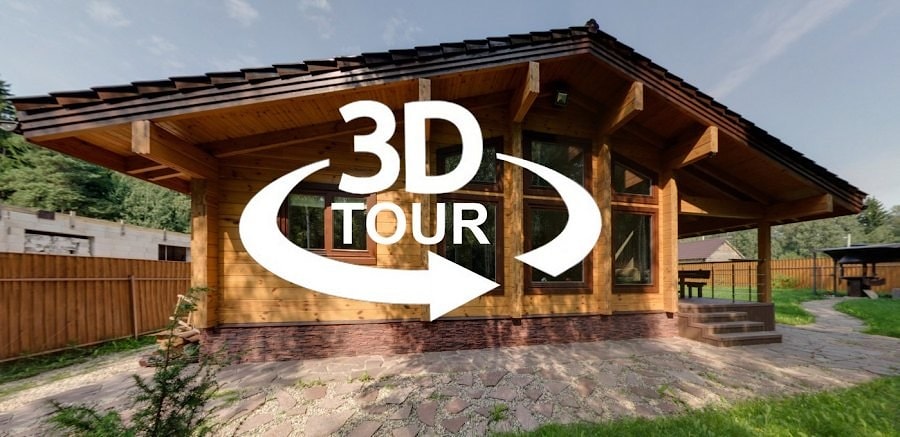 31