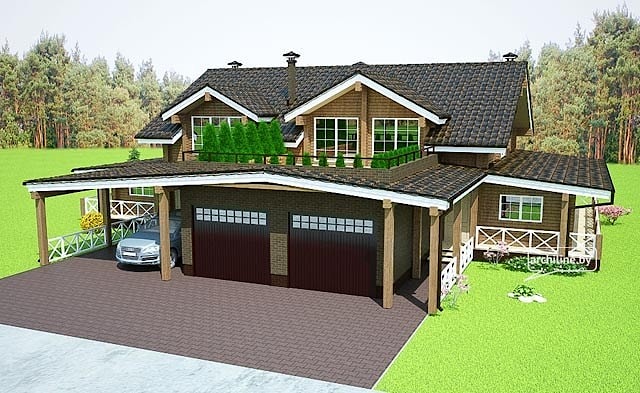 Duplex – is a large country house for two families. The main peculiarity of this house is the division wall, but at the same time there are two entrances and the rooms are absolutely independent. Such planning allows cutting the costs, as in fact there is one cottage.
There are three bedrooms and two bathrooms at the one part of the cottage and two bedrooms and one bathroom in the other one.
It's always easier and cheaper to build a house for two families. Especially, when the house was originally designed it for such a purpose. Our company offers the best option for your wooden house, which will be able to house two large families. It has an area of only 507 m² (living space - 165.55 m²). But the impressive size of this house is not the only thing that attracts our clients.
Our architects created this project in a such way that members of 2 families do not overlap with each other: the inner wall is completely "blank", and there are two different entrances to the house.
Thus, the possibility of autonomous living has both families.
The house is divided into two floors, as follows: two living rooms, five bedrooms, two kitchens combined with dining room, two halls, three bathrooms and laundry room, as well as other rooms for technical purposes.
The functionality of the house is extended by the presence of terraces, garage, roofed place for the car.
The house can be built of dried profiled timber or glued laminated timber.
175 cubic meters of wall material required for the construction.
Thus, not a big amount of materials as it may seem at first glance is needed.
Reasonable approach allowed the architects of Archiline Log Houses to design a house that can be built not for a big money. And this is a really good offer.
| | |
| --- | --- |
| Description: | "House 507" |
| Rooms | 8 |
| Living area | 165 sqm |
| Total area | 507 sqm |
| Roof area | 447 sqm |
| Ground floor area | 201 sqm |
| First floor area | 160 sqm |
| Wall kit | 175 cubic meters |
| Material | Dried profiled timber 220x150mm, humidity 12-15% |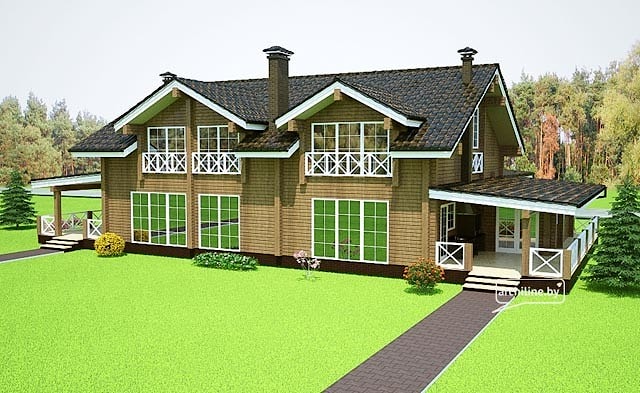 Ground floor plan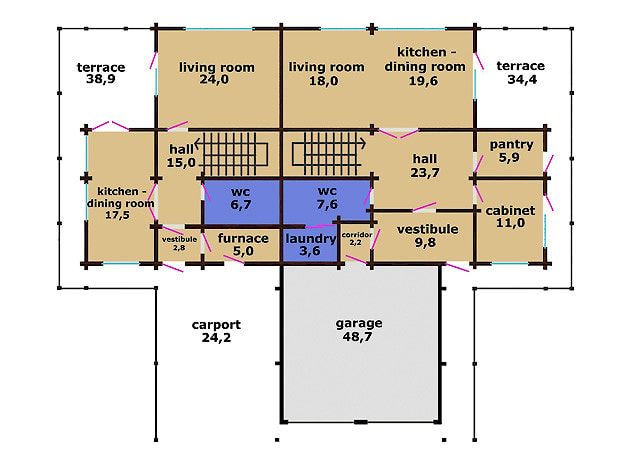 First floor plan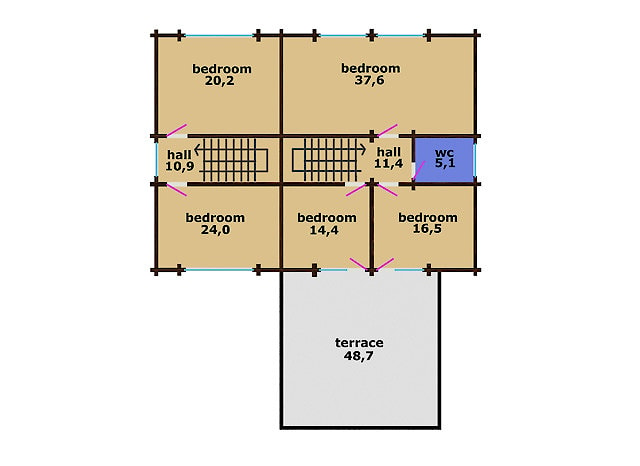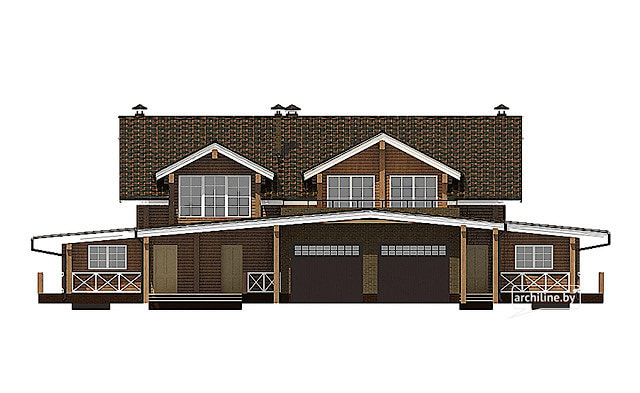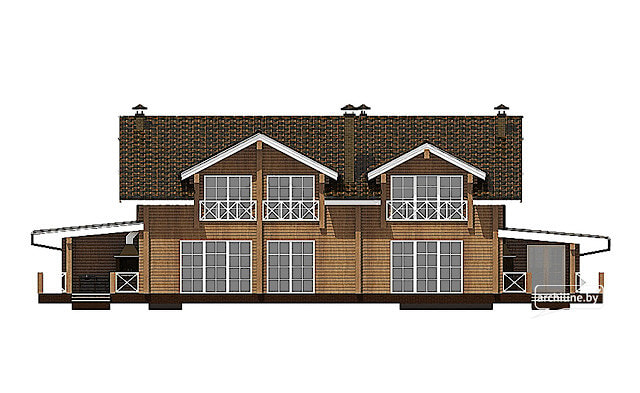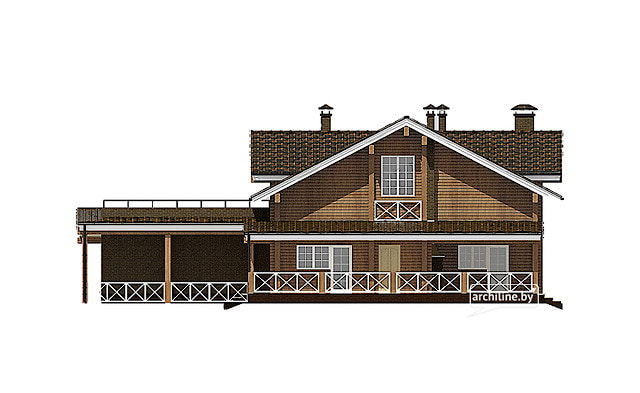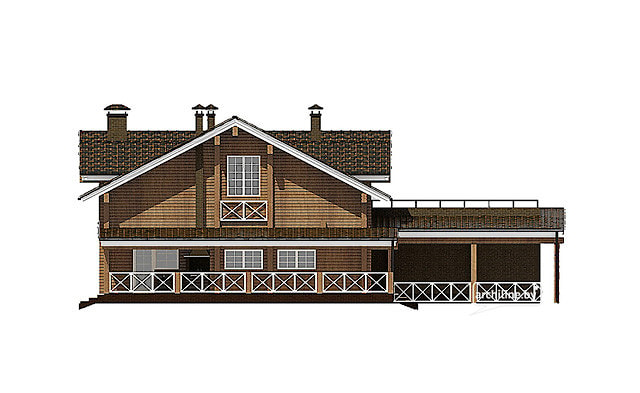 Photos of the interiors of wooden houses can be founded here.