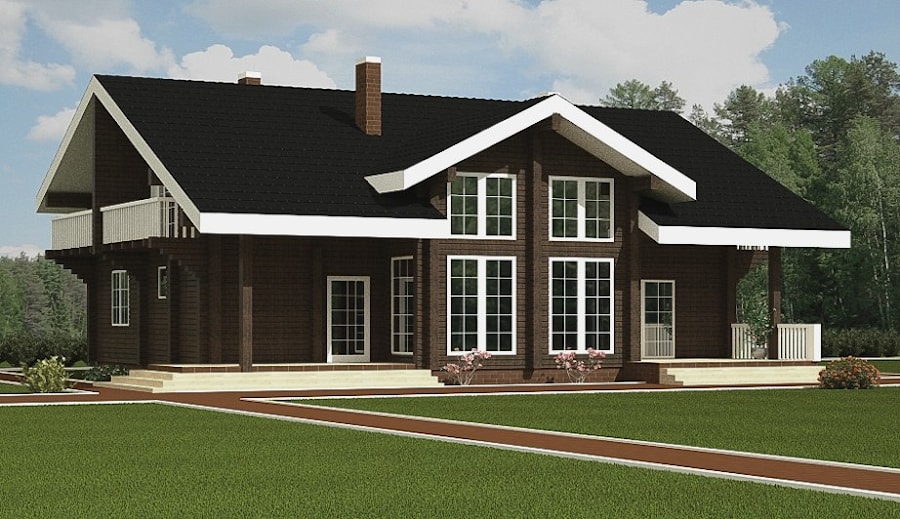 How should a country house look like? We'll have to list dozens of conditions to answer this question. Or we can simply show you the plan of a country house "Konsta", which our company Archiline Log Houses offers. And yes, we think that this plan of a house corresponds to the idea of a perfect country house.
We do not create architectural masterpieces, but we focus on the classics, on current trends, technologies, looking for a reasonable combination between useful and functional, affordable and exclusive. That's why our architects create such projects as the project of the house "Konsta". Buy this wooden house and discover new aspects of country rest, get yourself to the limit of perfection.
The house is being built from profiled timber, but it can be replaced by any other material, for example, round logs or glued laminated timber of high quality.
The house is designed so that its internal space has no obstacles and a lot of space, that makes the interior airy, and the house extremely easy to grasp. That's why every person will feel calm and comfort here.
Wooden house "Konsta" has six bedrooms. It's made from solid profiled timber.
There is a second light over the spacious living room on the ground floor and two verandas.
Total area of this house is 242, 24 m². This space is enough to have a lot of cozy rooms. By the way, on the ground floor there is a possibility to create a private office.
Bedrooms on the ground floor have large balconies. Mood and style of the house is created by unique combination of colours of the walls, roof tiles and windows.
Spacious wooden country house "Konsta":
Rooms
7
Total area
242,24 sq.m.
Living area
119,57 sq.m.
Roof area
237,38 sq.m.
Walls kit
107,3 cubic meters
Wall kit material,
other variants are acceptable
Profiled timber 200x150, humidity 12-15%
Price for this wooden house *
Please contact us to find our the price of the house in your country
* Prices depend on selected construction materials: rounded log, profiled timber or glued laminated timber
3D house model - new page will be a flash file, press left button of the mouse to turn the model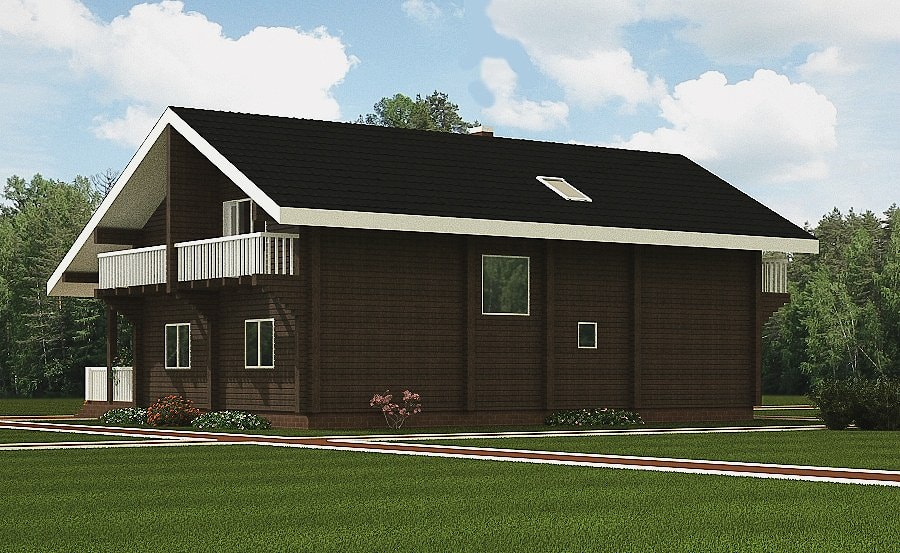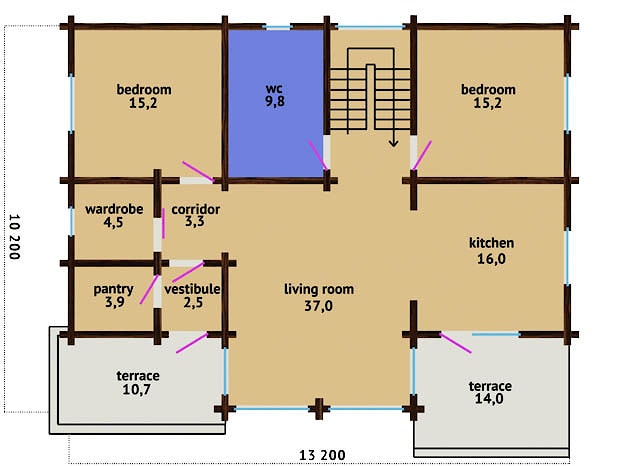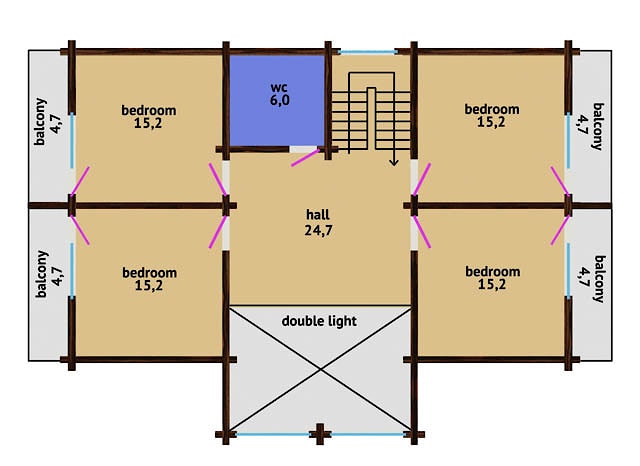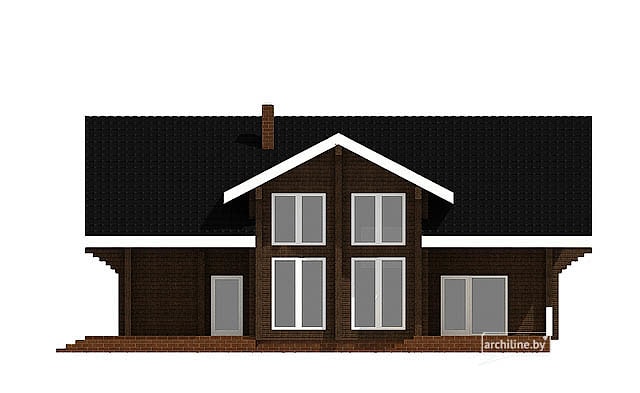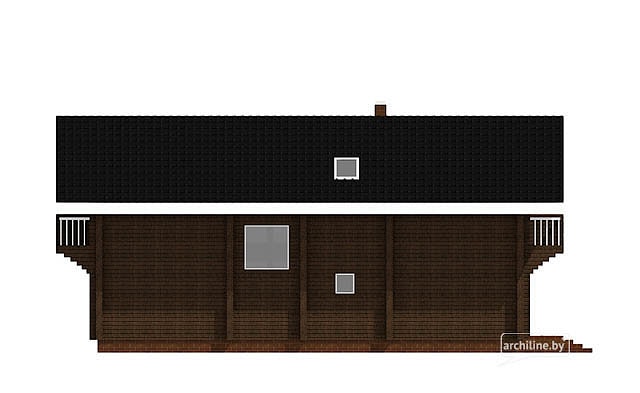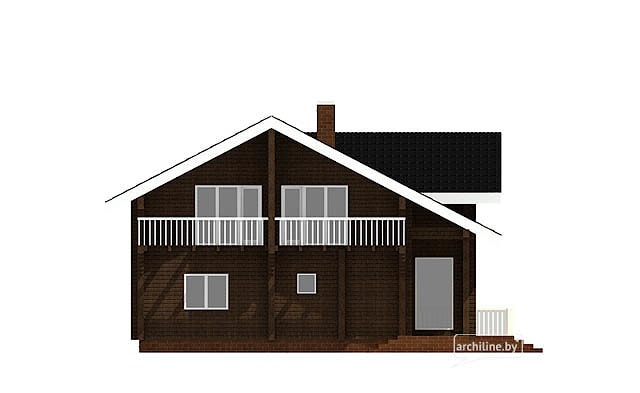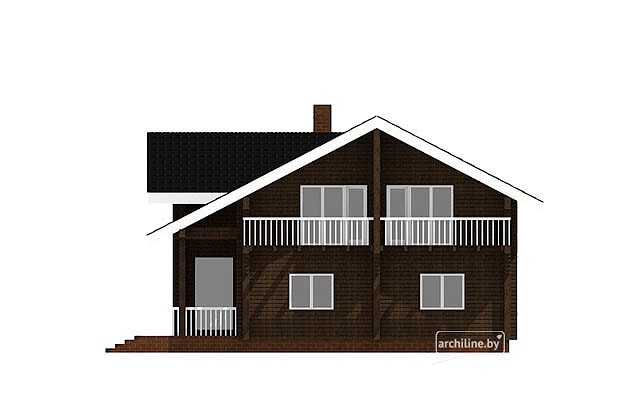 Photos of the interiors of wooden houses can be founded here.