Wooden house of glued laminated timber "Romuald" - Poland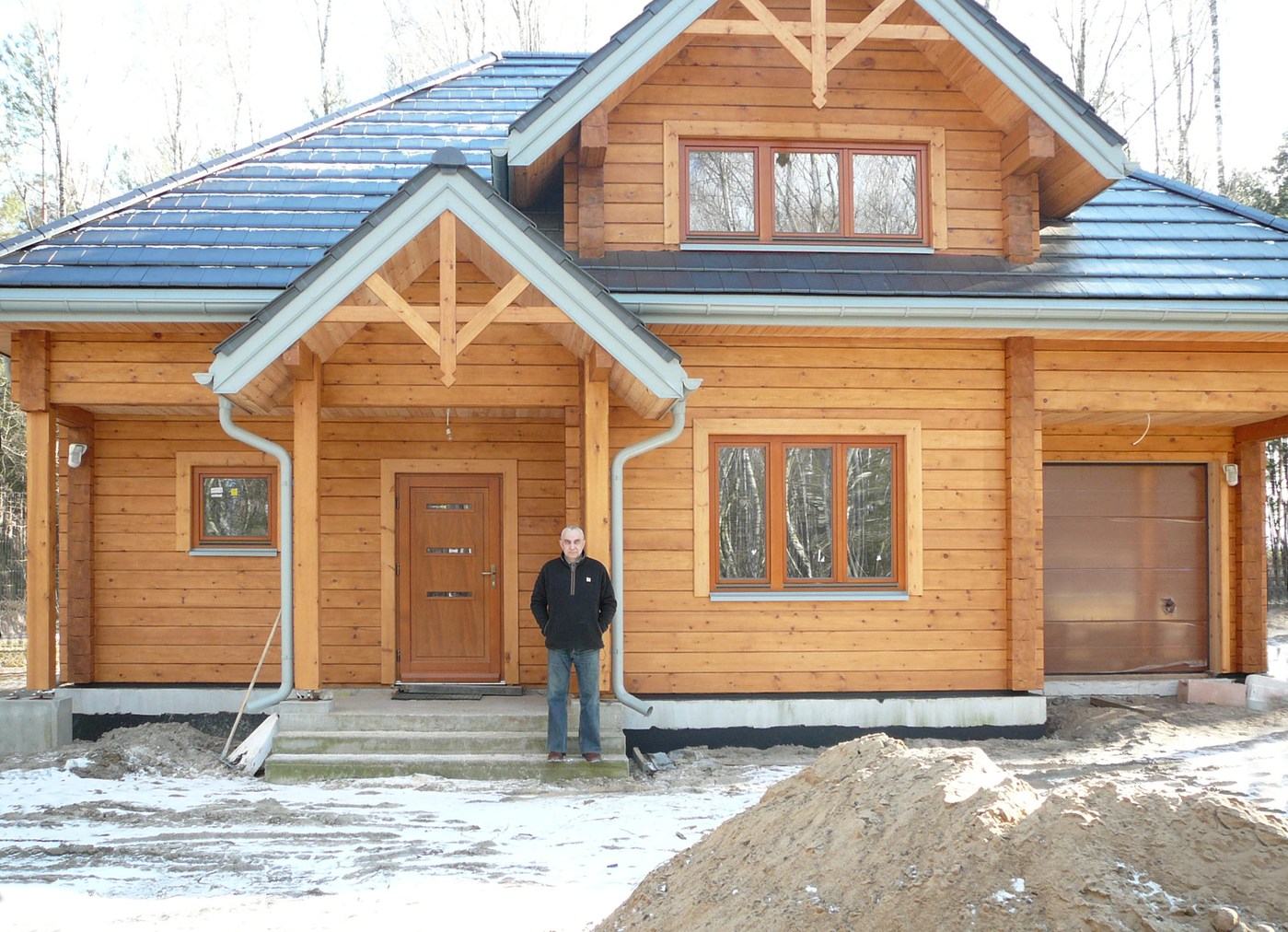 Modern European wooden house with high attic, three bedrooms, cabinet, spacious guest room that is connected with the dining room. First floor includes garage, boiler room and a bathroom on one side of the house, also a hidden staircase to the second floor. At the same time it includes living room and guest room which are open and spacious. Outside terrace for five or six people can be both riched from the dining room and from the living room. The second floor - three bedrooms, largest bedroom has its own balcony.
The number of rooms
5
Total area
203,5 sq.m.
First floor area
95,17 sq.m.
Second floor area
108,34 sq.m.
Roof area
224,76 sq.m.
The number of floors
2
Wall kit
61,18 cubic meters
Wall kit material,
other variants ar acceptable
Rectangular profiled timber 200x150 mm, humidity 12-15% or glued laminated timber
Price for this wooden house *
Please contact our country dealer to find out the price of this wooden house in your region
* Prices depend on selected construction materials: rounded log, profiled timber or glued laminated timber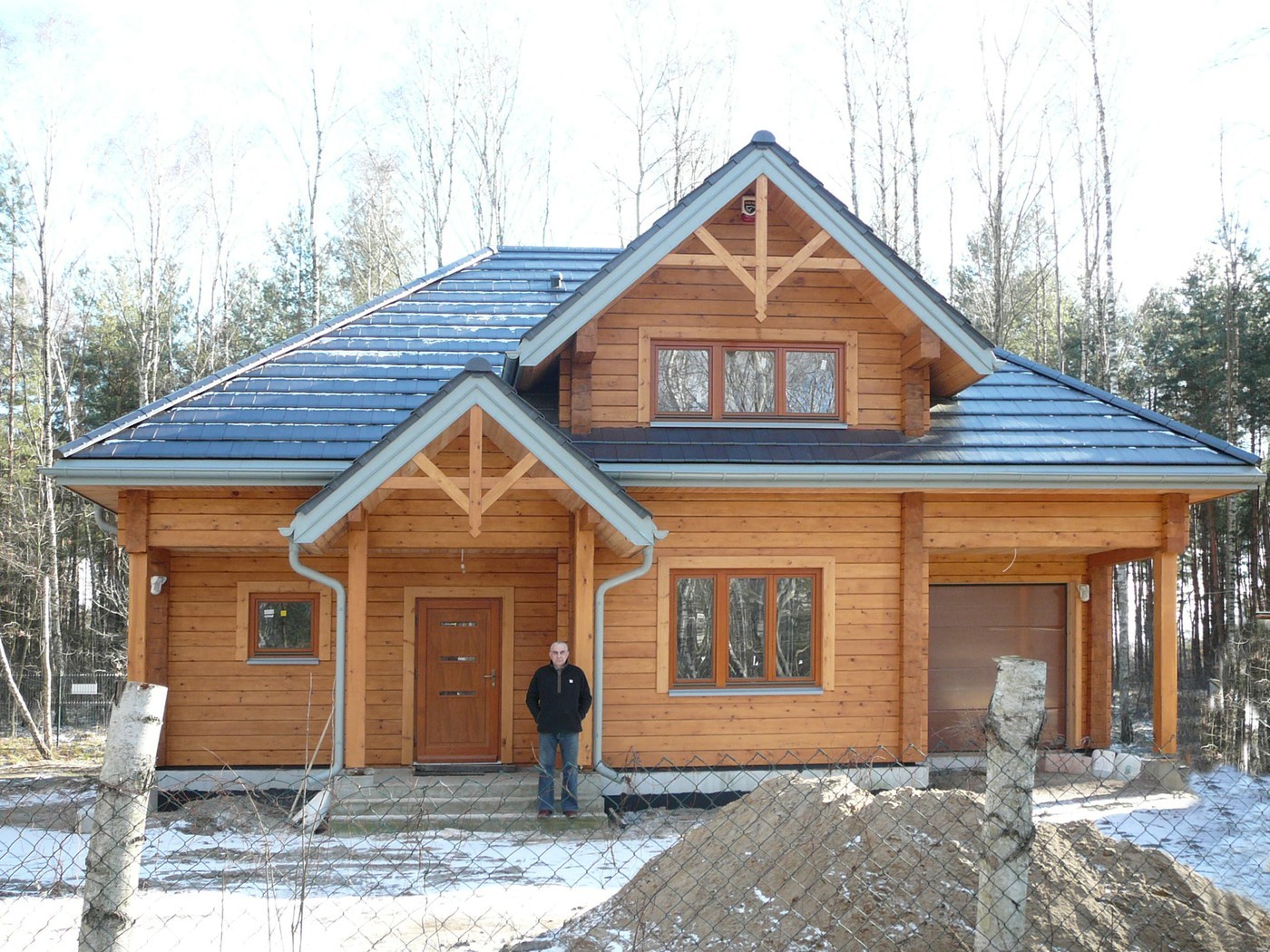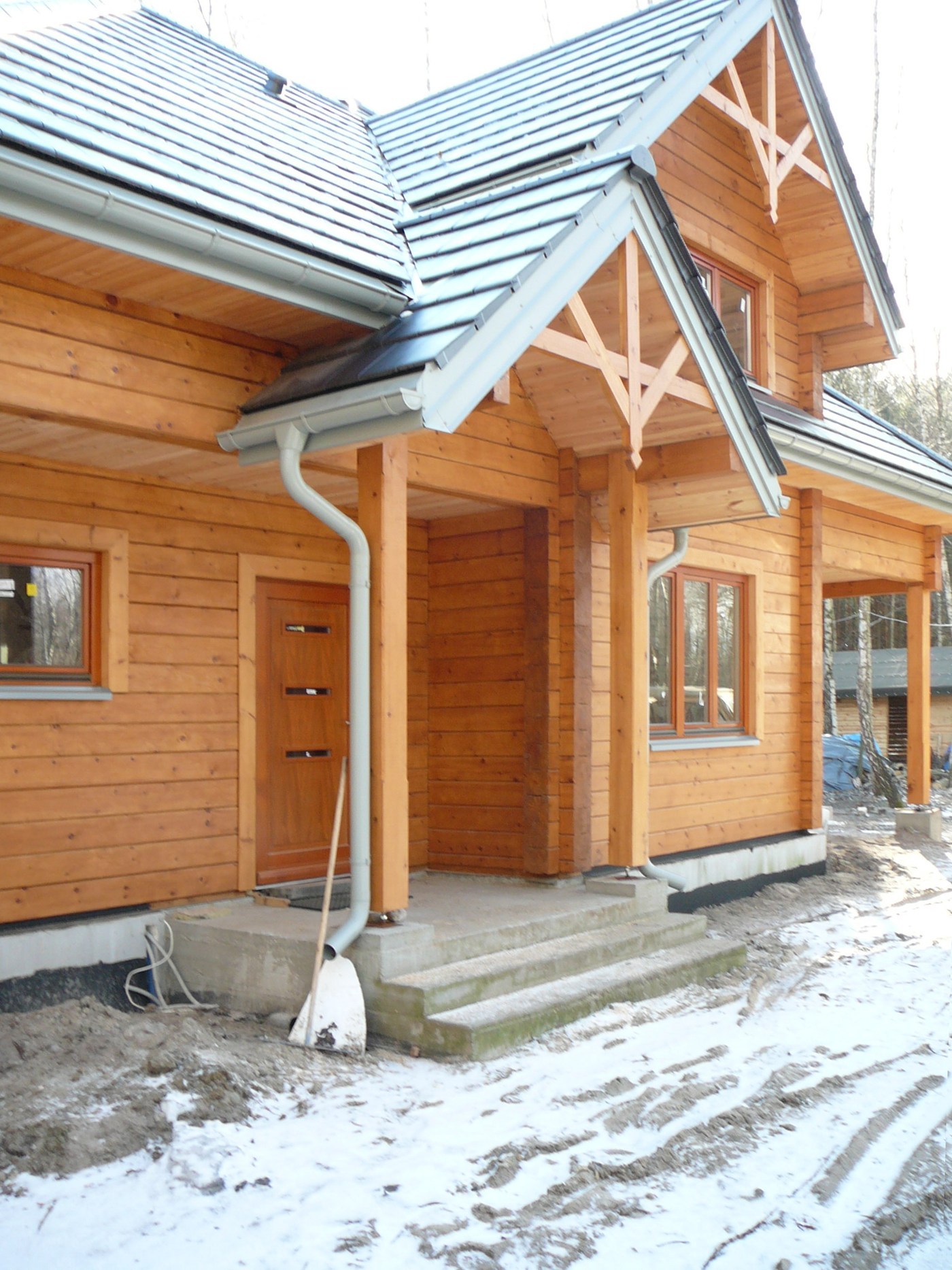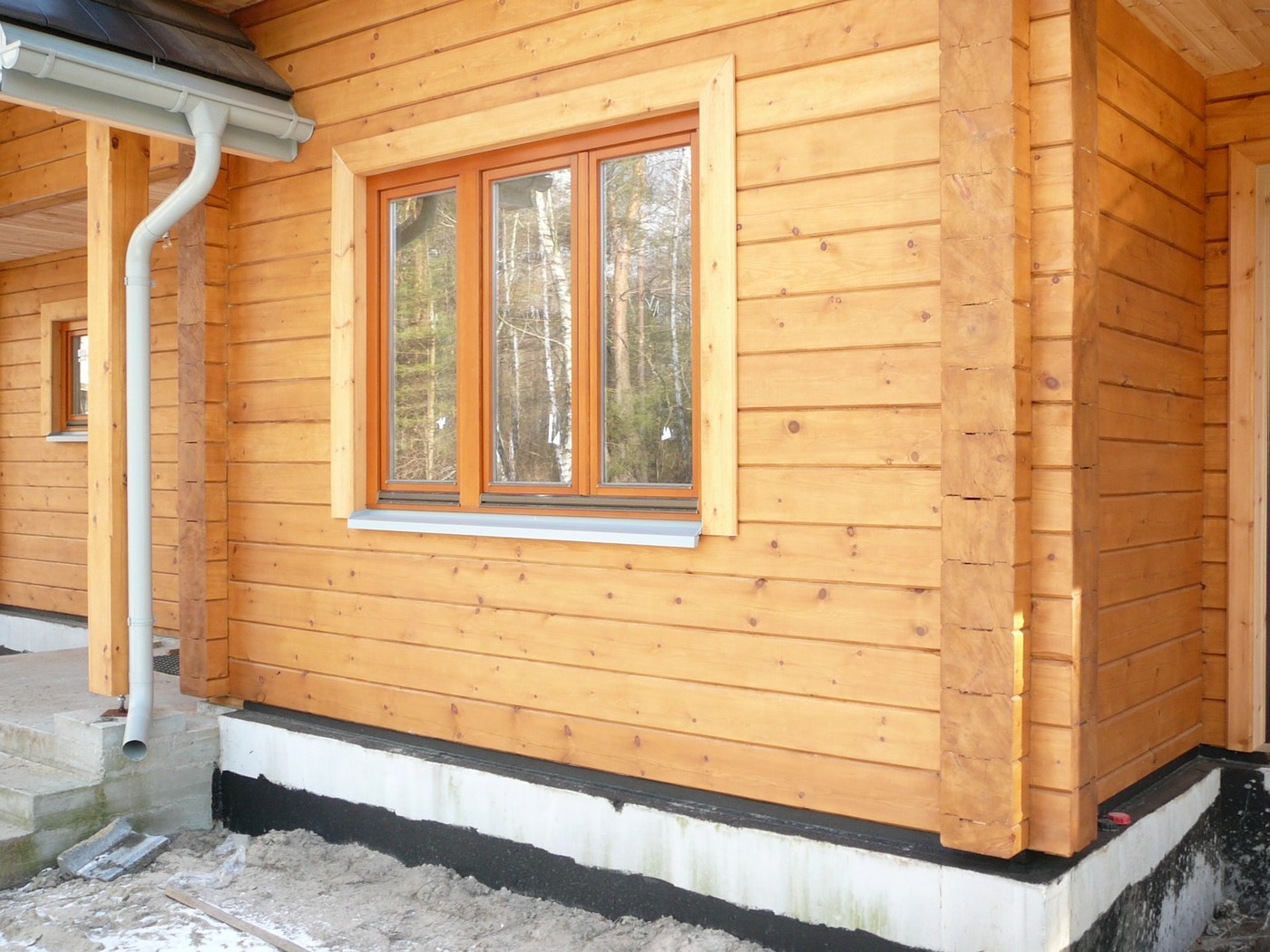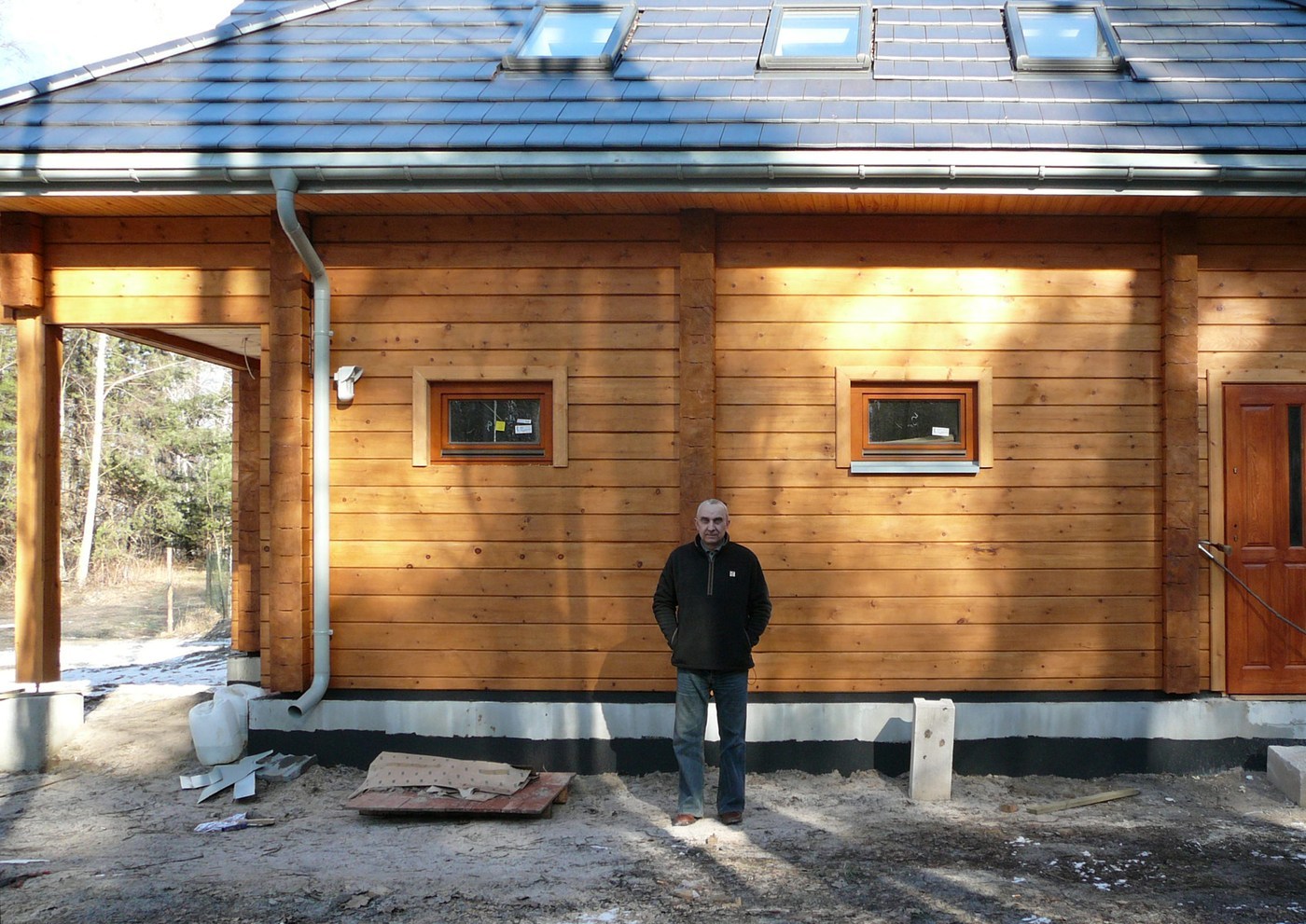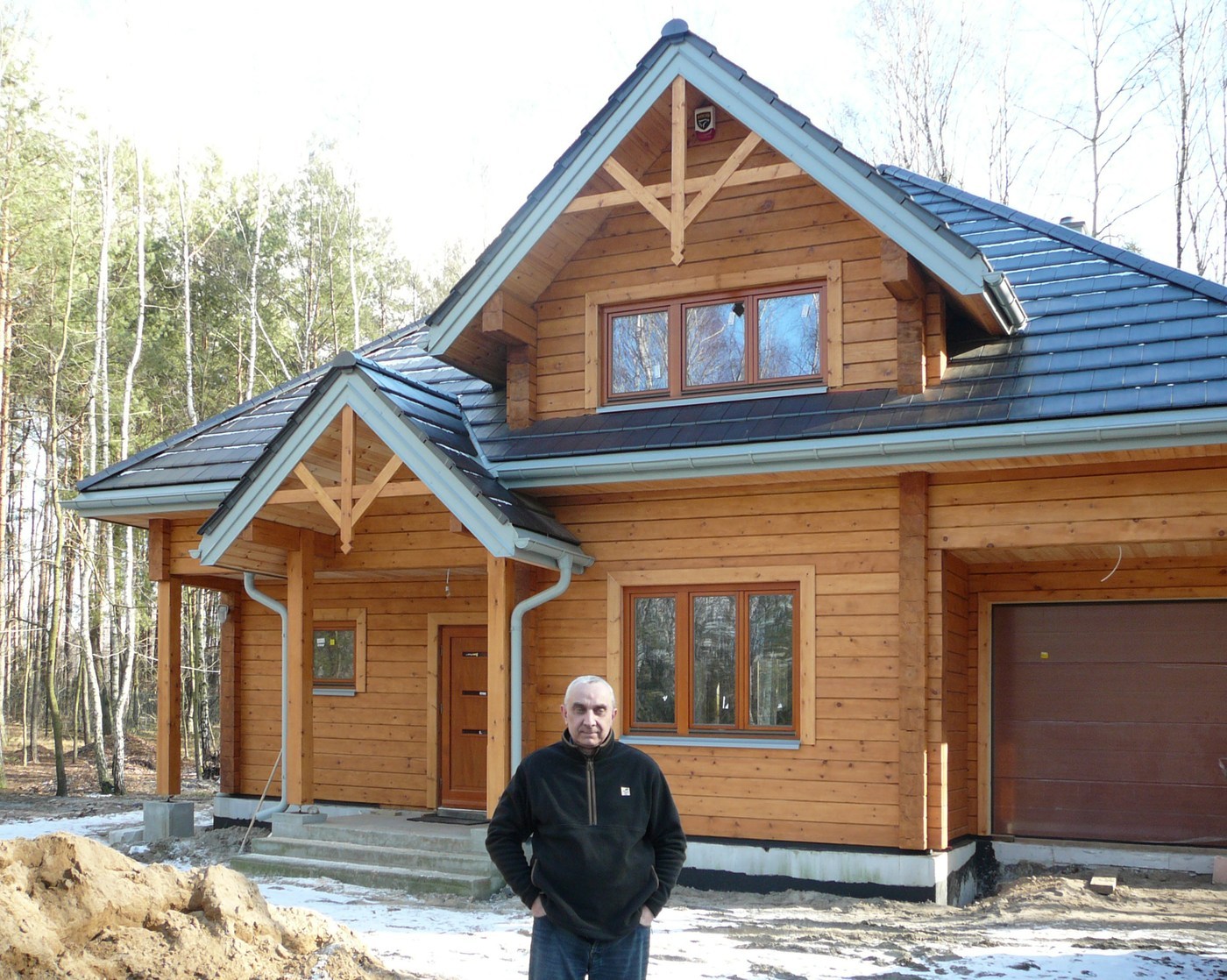 We advise you to use
brick-tile Reuben
and
frontal blue pigment oily base Tikkurila
.
Photos of the interiors of wooden houses can be found here.
76
If you are interested in wooden house of glued laminated timber "Romuald" - Poland , you may:
Call: