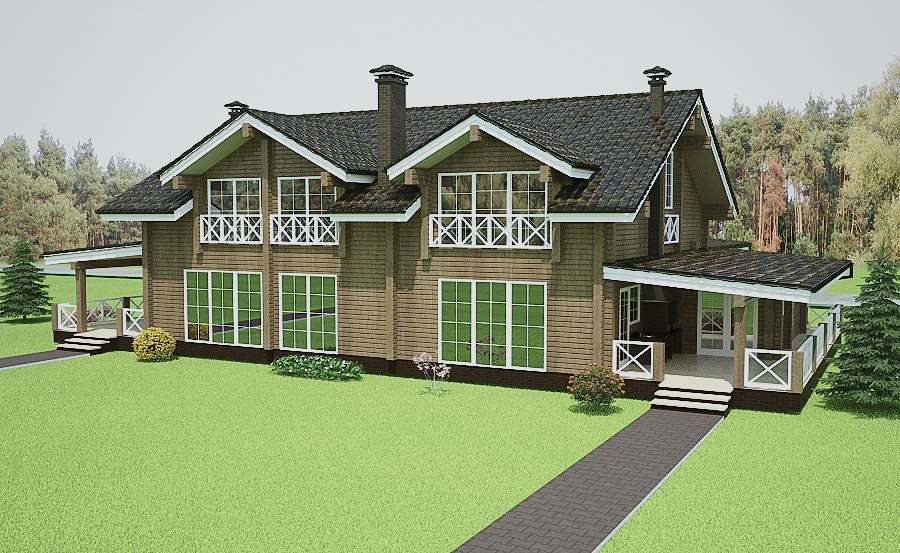 This is a truly unique project of a log house called "Annika". The house is designed for two families: it has two garages, two cute terraces from both sides of the house, spacious living rooms on the ground floor (one a little bit bigger that another) three bedrooms in the apartment of the first family and two in the other apartment, two cozy kitchens with dining rooms, hall, a quiet private office, and other auxiliary facilities.
Also, the first apartment has just an enormous terrace on the first floor above the garage - about 50 square meters! Just imagine how awesome it is to take sunbaths there or just to have a cup of tea on Sunday morning!
| | |
| --- | --- |
| Describtion: | Log house "Annika" |
| The number of rooms | 5 bedrooms |
| Total area | 345,17 sq.m. |
| The number of floors | 2 |
| Walls kit | 148,12 cubic meters |
| Walling, other variants are acceptable | Rounded log D=260mm natural humidity |
| Price for this wooden house * | Please contact us to find out the price of this wooden house in your region |
| * Prices depend on selected construction materials: rounded log, profiled timber or glued laminated timber | |
3D house model - new page will be a flash file, press left button of the mouse to turn the model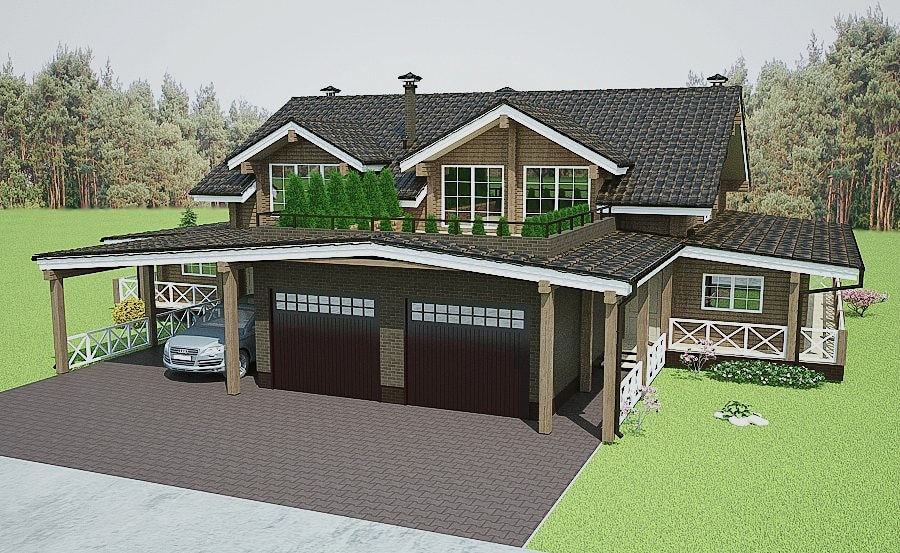 Ground floor layout: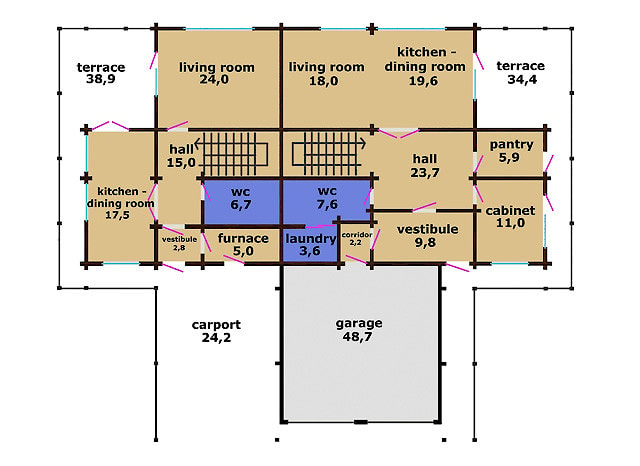 First floor layout: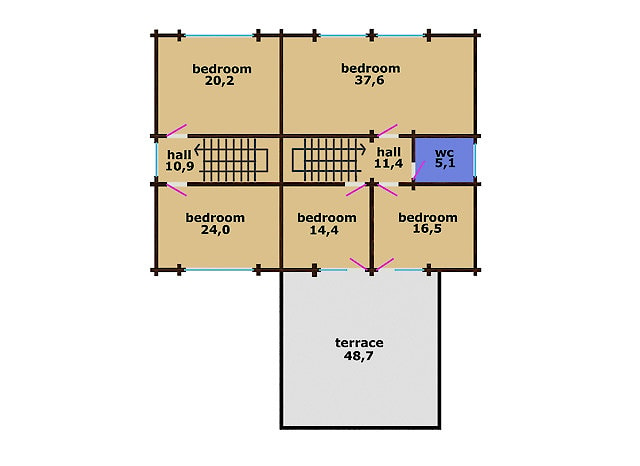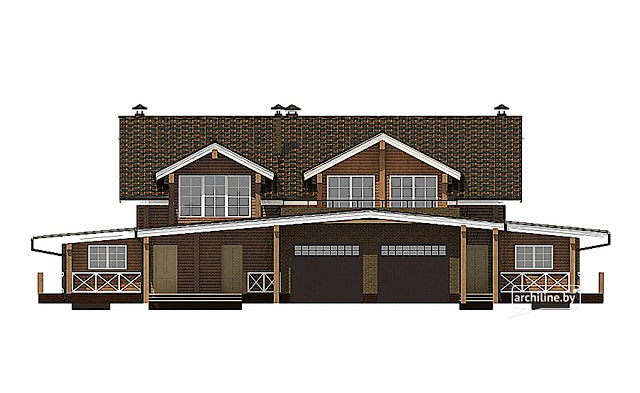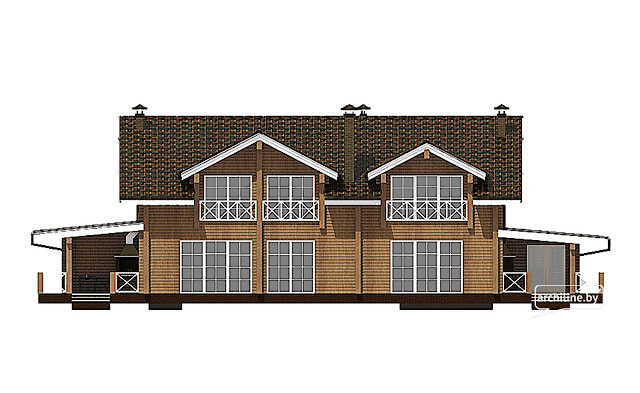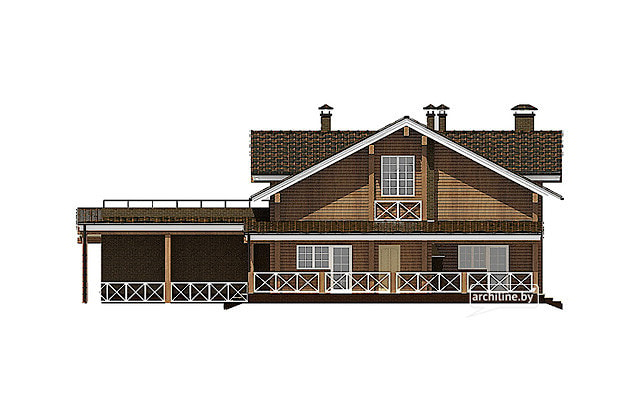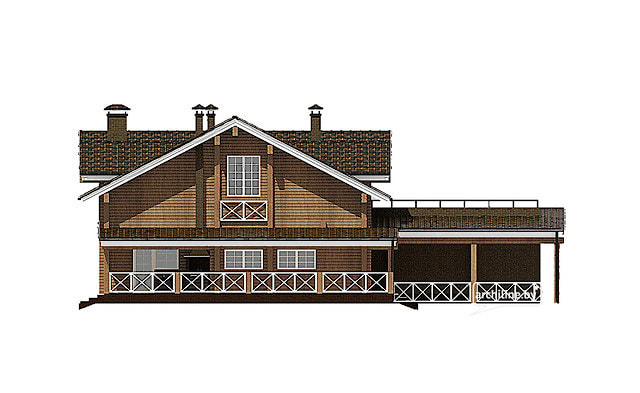 Photos of the interiors of wooden houses can be founded here.