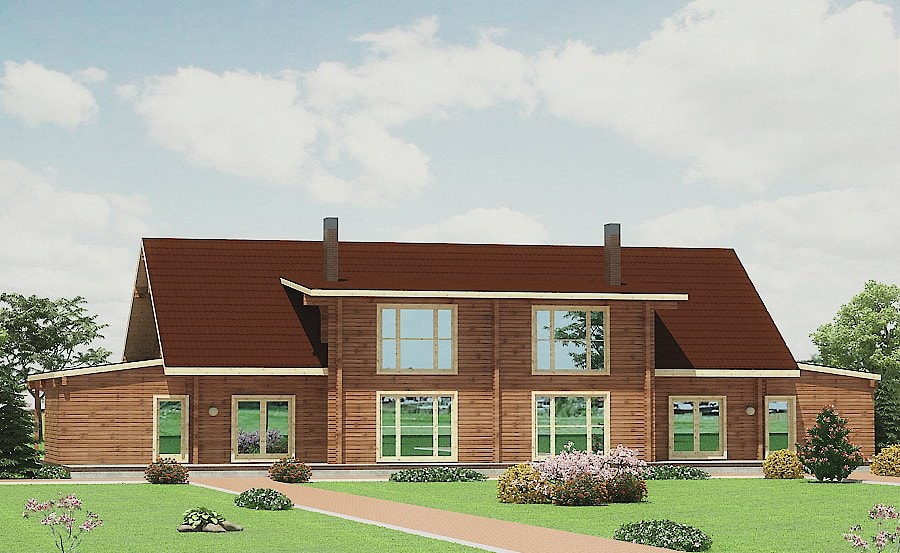 It's a great house for a large family. To be more exact, for two families. This house was designed and proposed for the construction by the architects of Archiline Log Houses.
This explains the huge total area of the house - 453 m², 194 m² of which - residential area that is used with maximum efficiency.
Selecting this project, you can save a considerable amount of money by dividing it's cost can into two parts.
Adorable wooden house "Sofia" has 8 bedrooms, two garages, living rooms, bathrooms and bathrooms - all these will be yours, if you decide to buy a house, designed for two families. The house is organized in a special way, so the "clash of interests" is not expected.
The house is built from profiled dried profiled timber with cross-section 140x150 mm.
It's not enough to make a house warm, of course. That's why the project of a wooden house "Sofia" provides additional insulation and wall insulation (block house). Our experts are ready to make any changes considering walls and the design of a house upon the wish of our clients. Due to the large windows, the amount of materials required is not so big as it may seem at first sight: only 102 cubic meters.
Thus, we can highlight the obvious benefits that you can get after buying this beautiful house – a wooden house "Sofia":
- saving money;
- saving time and effort before and during construction;
- this house looks attractive and does not create the impression that two families live in it
Such projects have come to our country from Germany - the country where people's approach to the construction of buildings and arrangement of cities is very serious.
That's why don't hesitate! Your house is waiting for you!
| | |
| --- | --- |
| Rooms | 8 |
| Living area | 194 sqm |
| Total area | 453 sqm |
| Roof area | 401 sqm |
| Ground floor area | 178 sqm |
| First floor area | 178 sqm |
| Wall kit | 102 cubic meters |
| Walls kit material | Dried squared profiled timber 200x150mm humidity 12-15% |
3D house model - new page will be a flash file, press left button of the mouse to turn the model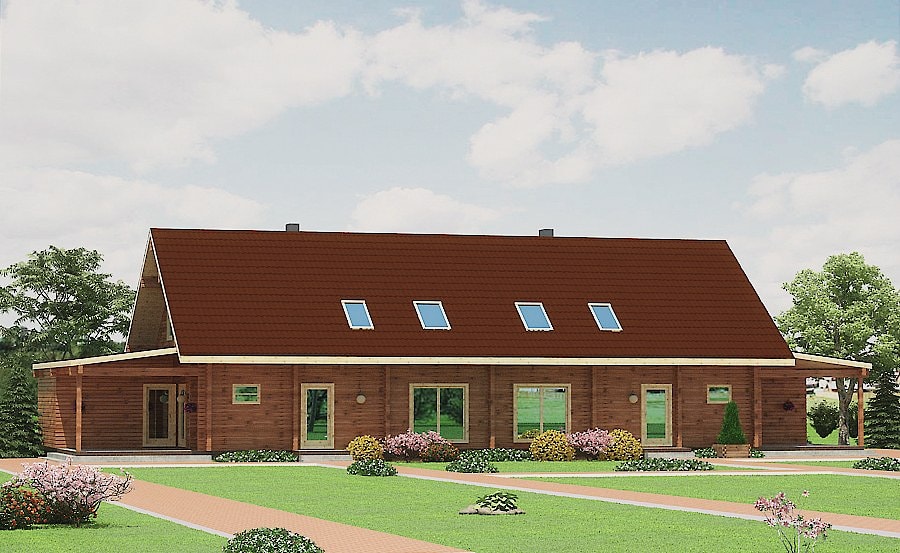 First floor plan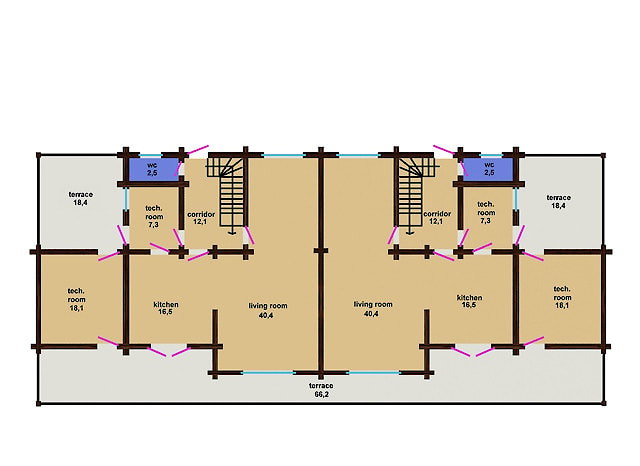 Second floor plan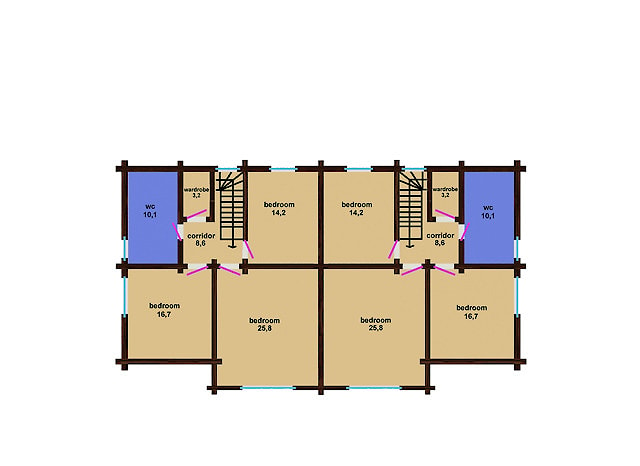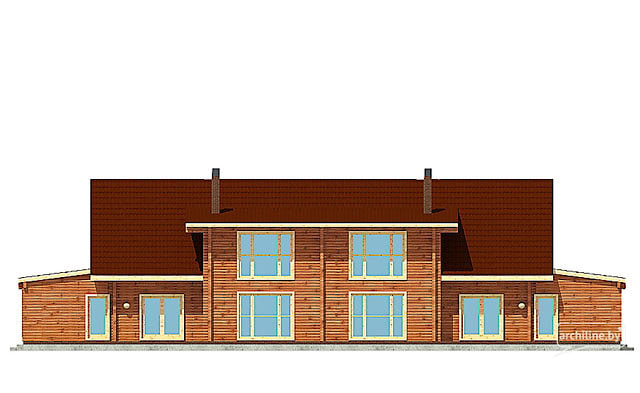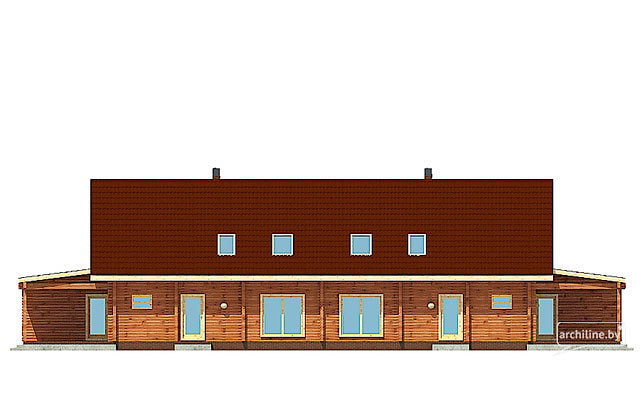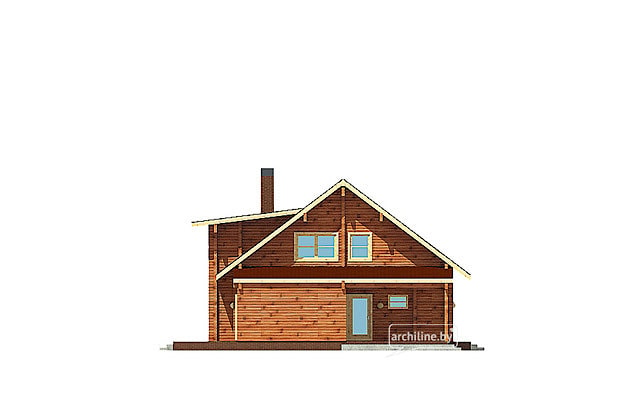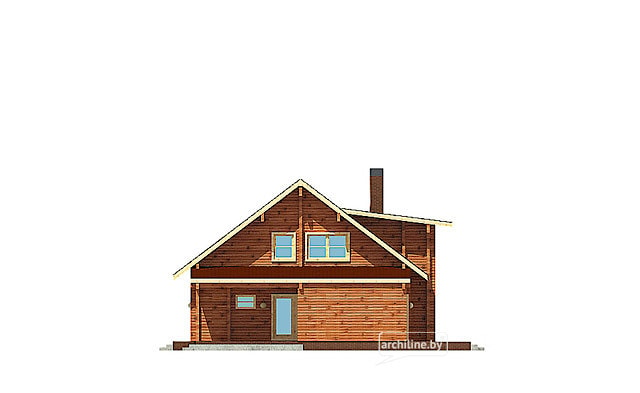 Photos of the interiors of wooden houses can be found here.

Сохранить