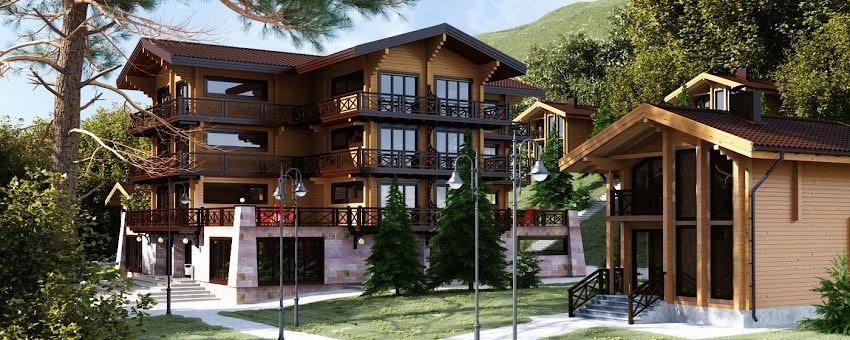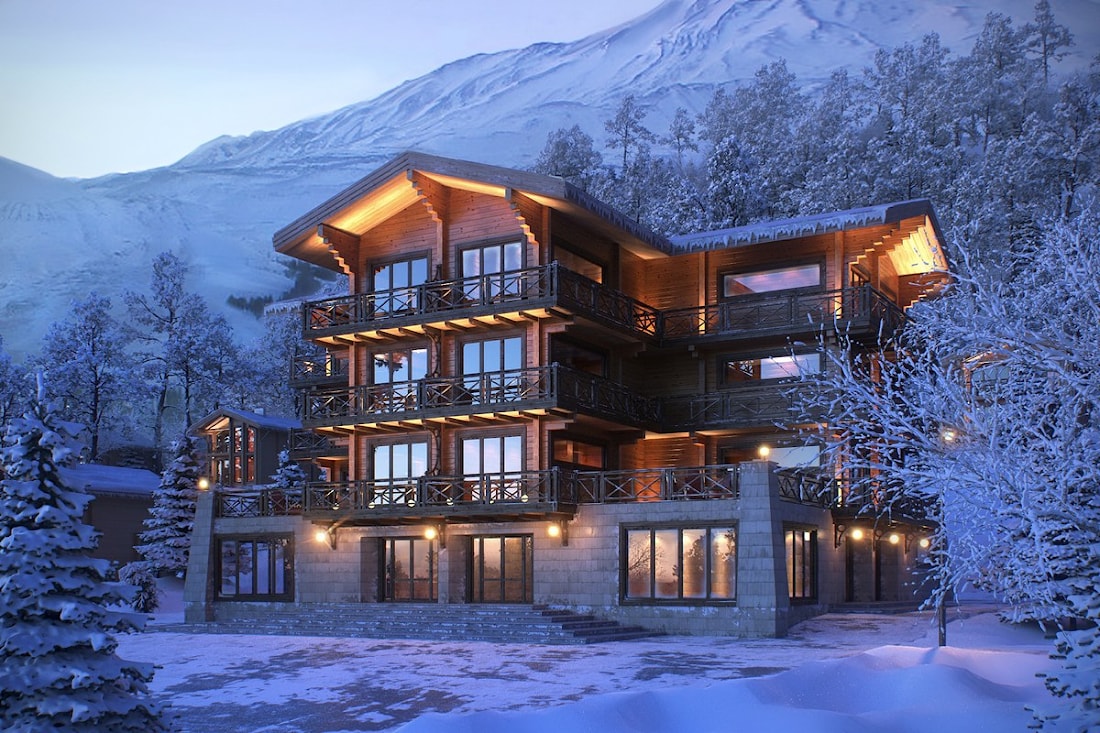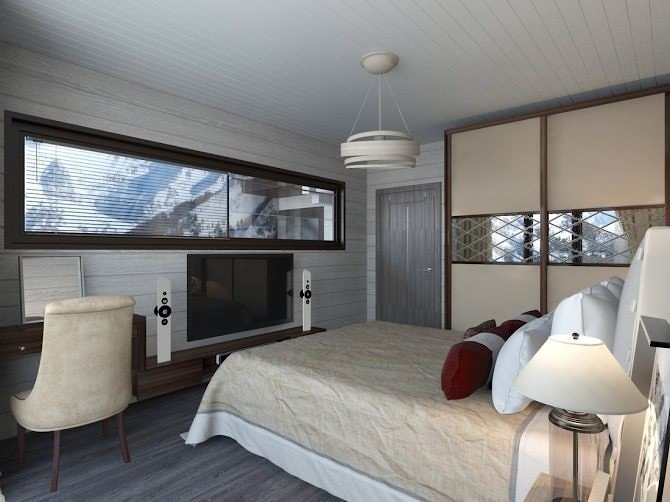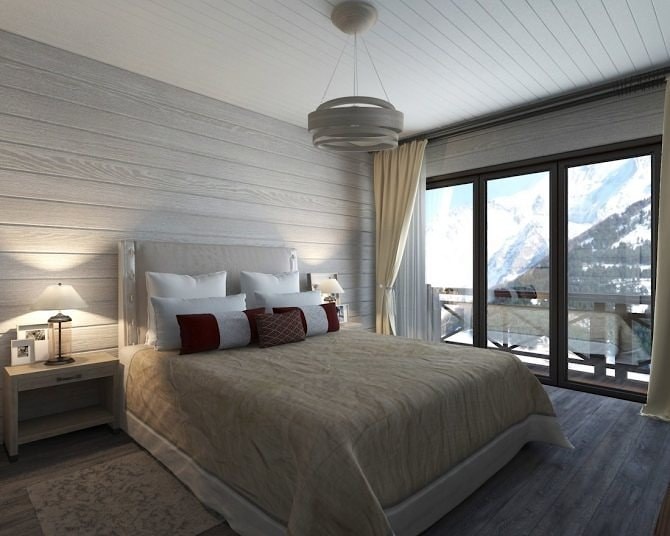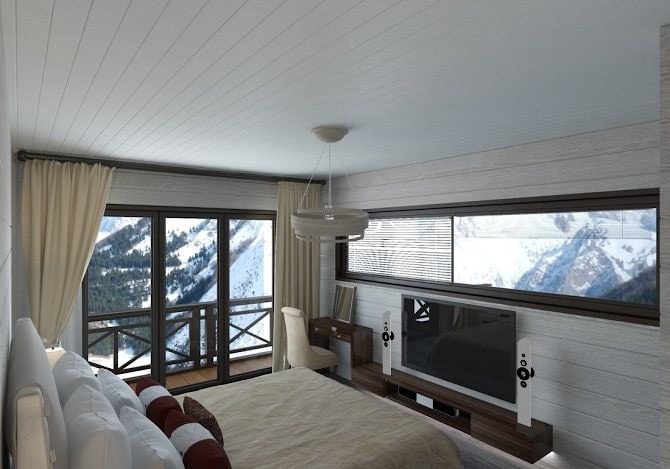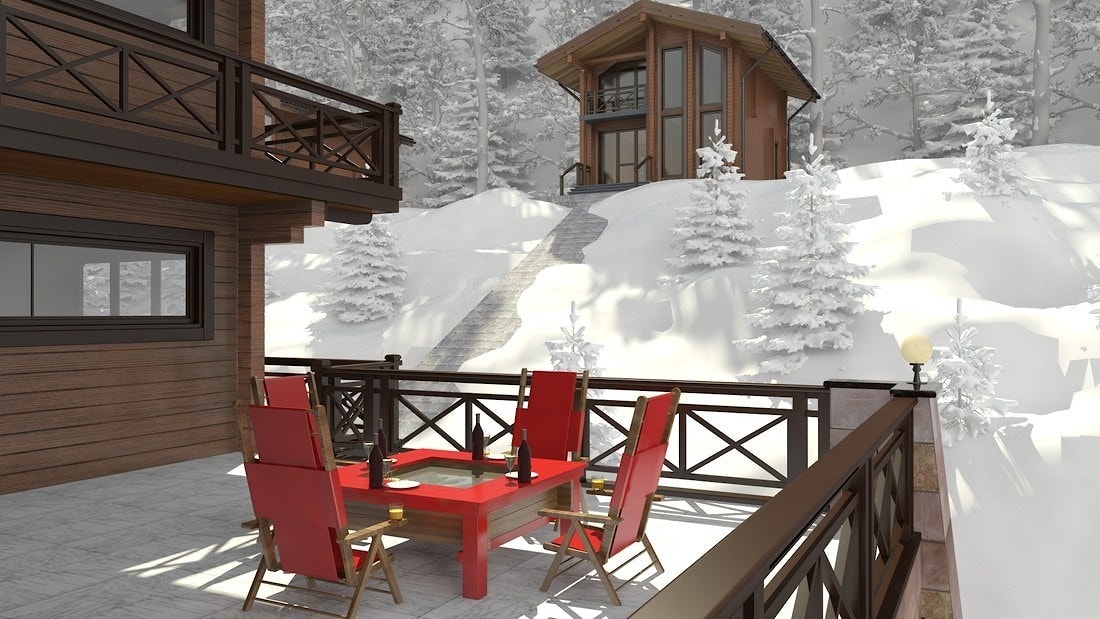 The ground floor can be made of brick, monolith or silicate blocks, and the first floor is made from glued laminated timber.
There are the following rooms there: three bedrooms, two sitting rooms, balcony, kitchen, two bathrooms, garage, household and technical facilities.
Wood is unique in terms of using: it can be perfectly combined with any building material.
We tried to implement this property in the project of a wooden house "Wooden Tower" by creating a block house with a first floor made of glued laminated timber.
This technology is quite rare, so everyone who takes this project as a basis will receive beautiful and original house.
Our company Archiline Log Houses is ready to carry out the construction of a combined house with a first floor made from glued laminated timber on a "turnkey" basis in the shortest possible time, providing high quality service and building materials.
The ground floor of the house can be built of silicate blocks, bricks, etc.
This original house has an attractive price, which varies depending of wall materials.
Call us right now and our specialists will answer all your questions considering this or any other project you like.
Look more: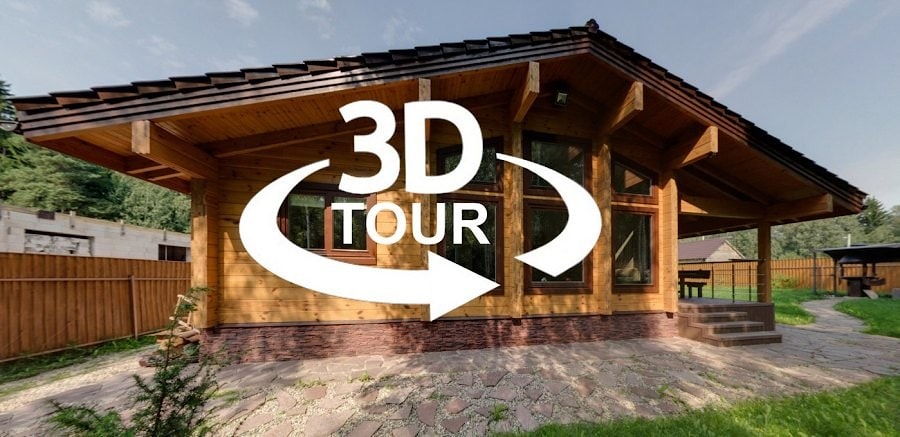 15