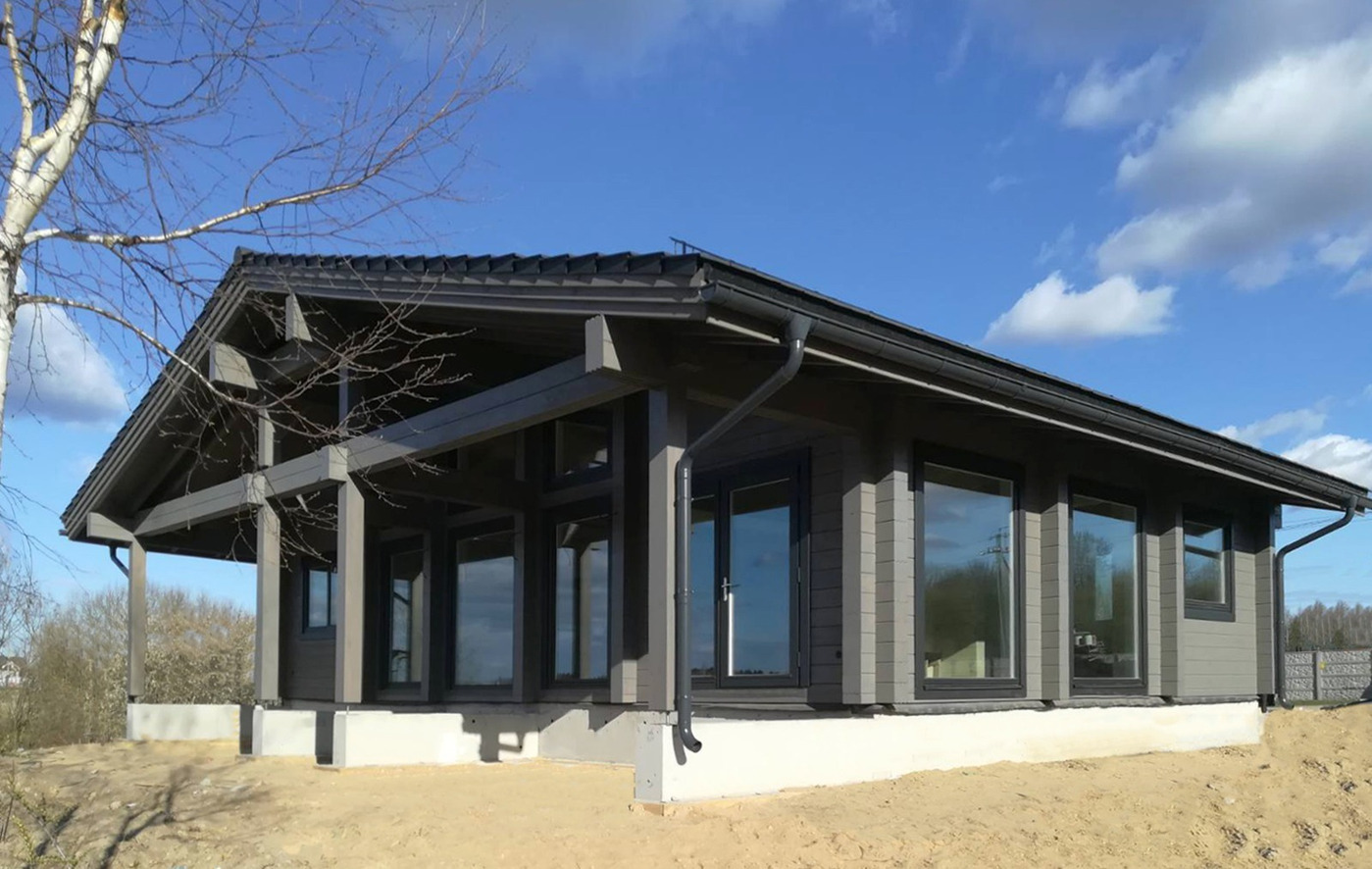 We used for this Scandinavian wooden house "Morning" glaze antiseptic Pinyasol Color Tikkurila (color 3140) and modern ceramic tiles Roben Bergamo (color anthracite).
"Morning" - one-story Scandinavian wooden house made of 200x185mm glued laminated timber, with 2 bedrooms, a kitchen-dining room, a bathroom and a terrace. Panoramic windows expand the space and create additional lighting.
| | |
| --- | --- |
| Number of floors | 1 |
| Number of bedrooms | 2 |
| Total house area, м2 | 110 |
| Living space, м2 | 75 |
| Roof area, м2 | 199 |
| Wall section, other variants are acceptable | (200х185) |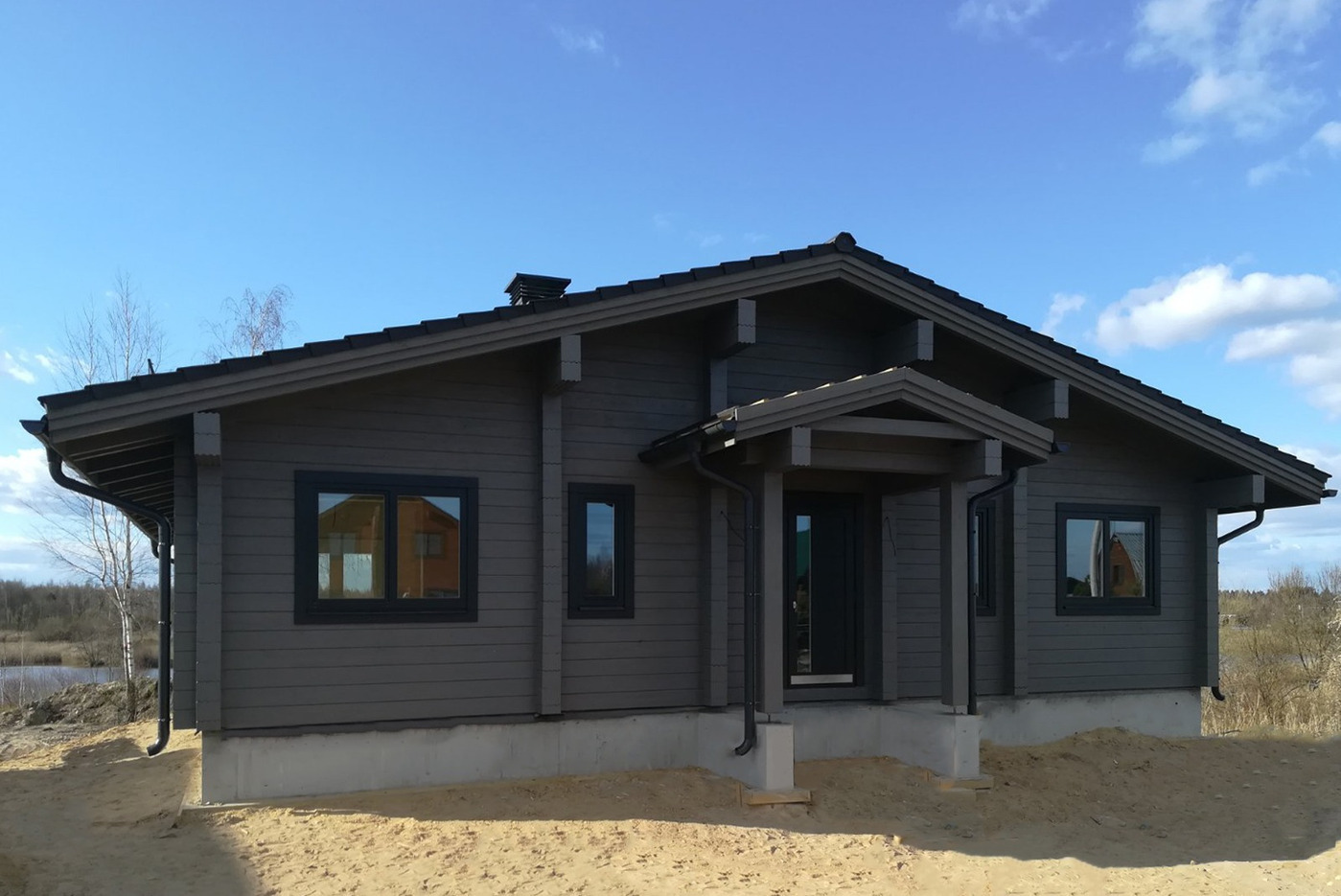 Foundation of this Scandinavian wooden house: monolithic slabs.
The rigidity and stability of the house is ensured by the joint work of the longitudinal and transverse load-bearing wooden walls, floors and rafters.
External and internal walls of the house are made of profiled glued timber 200mm thickness.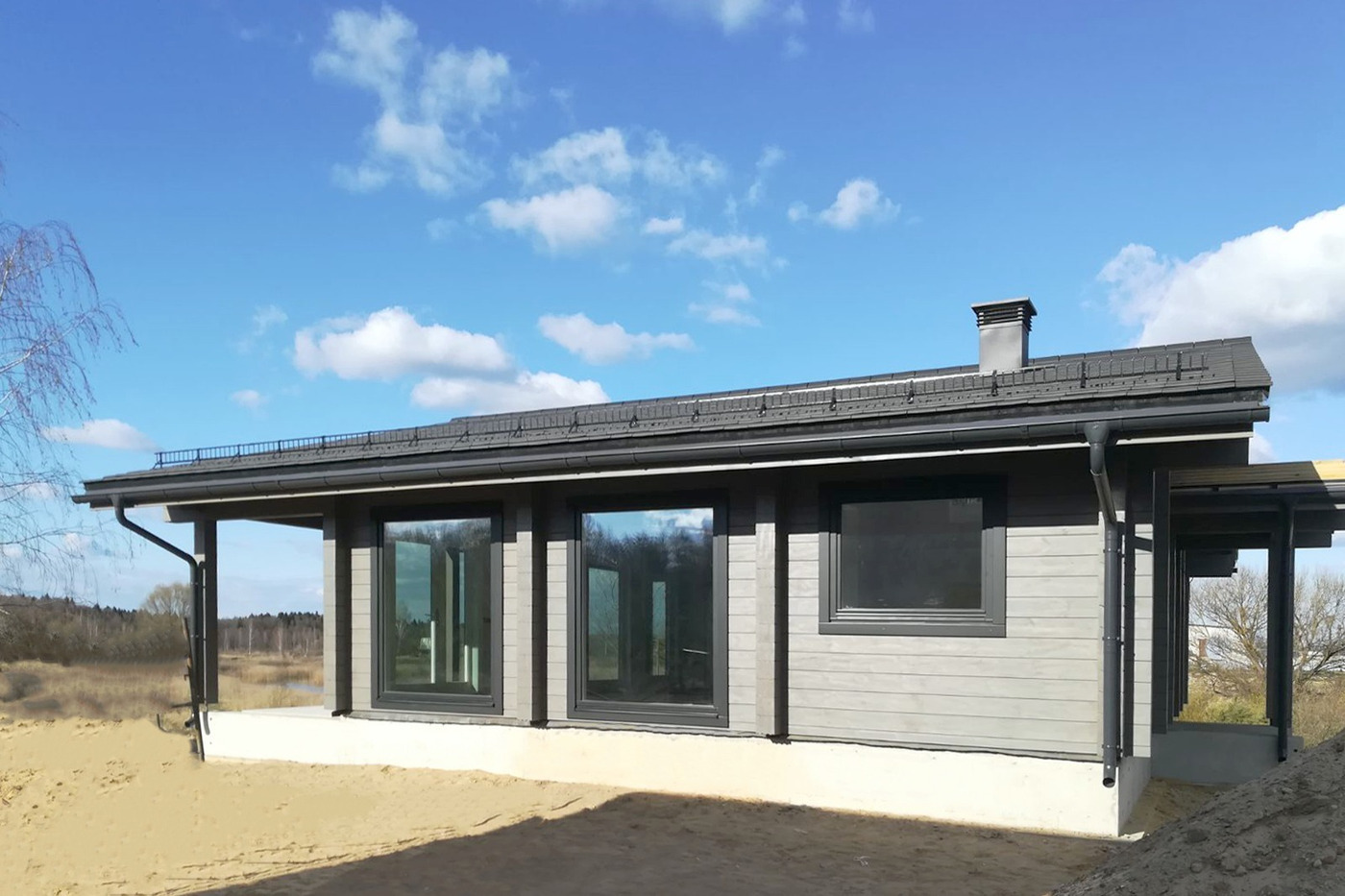 This Scandinavian wooden house has such lodgments: kitchen, living room, 2 bedrooms, bathroom, corridor, furnace, vestibule, terrace, porch. The overlap is made of wooden beams with a section of 50x150 mm.
The rafter system is a structure of wooden beams with a section of 80x200 mm. They are made of wood of coniferous trees of the 1st grade with a moisture content of not more than 20%.
Plan of this Scandinavian wooden house "Morning":