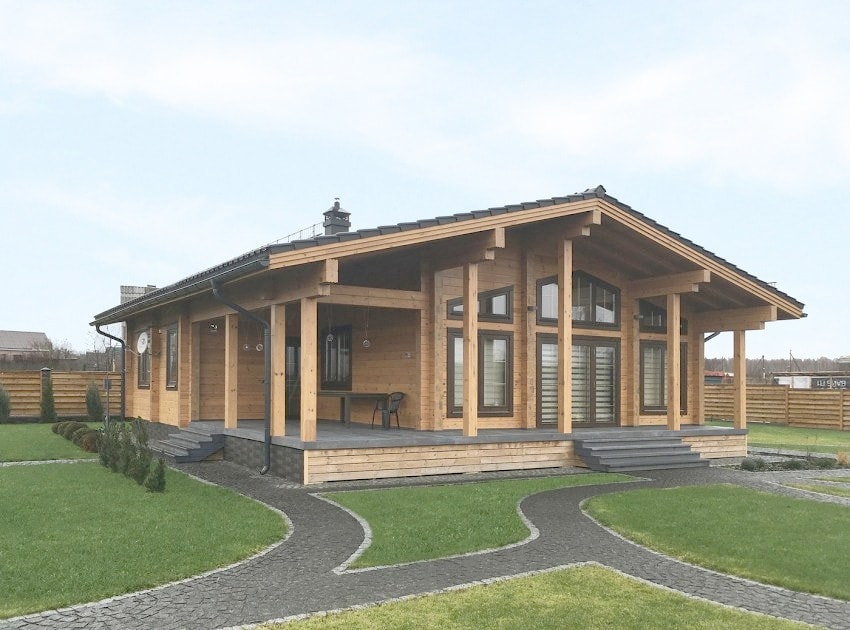 Owners of small suburban areas often do not know what kind of house they want to build. I want it to be spacious, but at the same time it did not take up much space, equipped with the necessary equipment, but at the same time environmentally friendly, housed common and living rooms, and each attracted with aesthetics and comfort. Our company, having great experience, offers to your attention a house that satisfies all the above-mentioned wishes.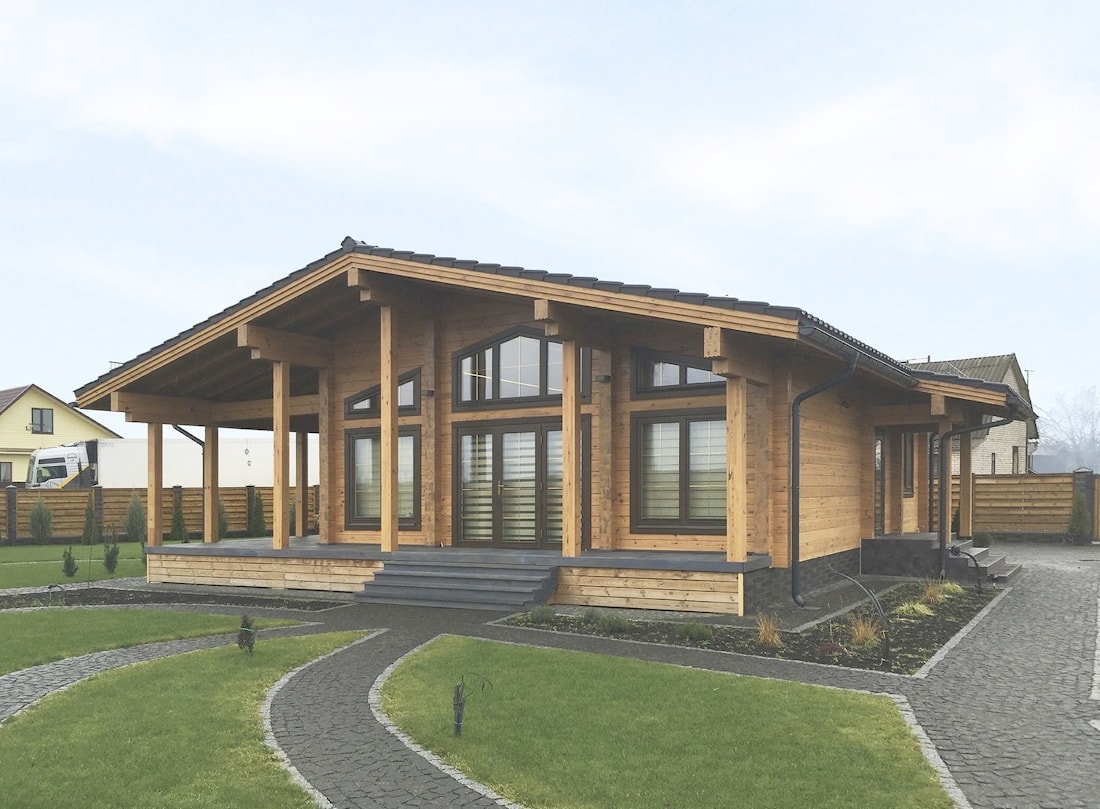 One of the most popular projects of the company Archiline Houses was again produced and built in Belarus. At this time, the material of the walls was chosen profiled glued beam, section 200h185mm, it is not subject to deformation, ecological and has high thermal insulation properties. The laconic project of a one-story house was carefully thought out on the functional, therefore the house has everything necessary for comfortable, carefree and joyful living of the whole family.
A spacious covered terrace makes it possible to spend time outdoors in any weather.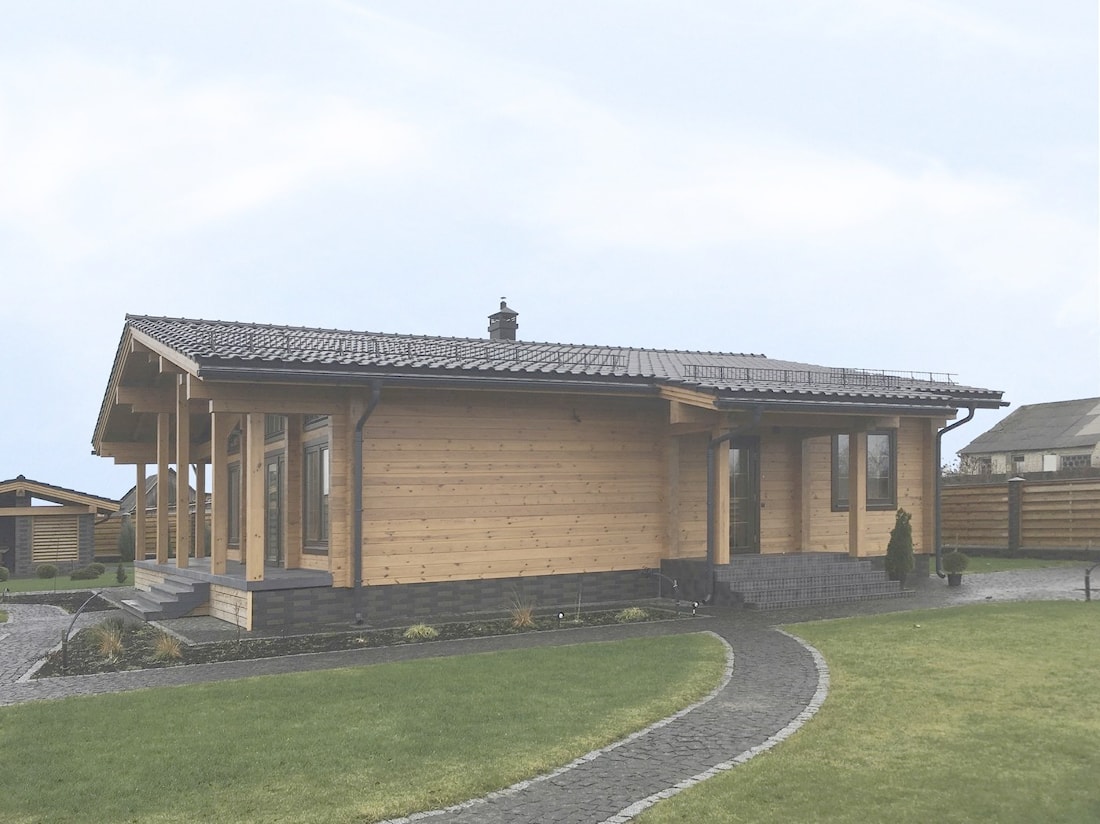 The general approach to choosing a color palette was to maximize the use of natural and soft natural tones, so there are no bright, screaming colors in the design.