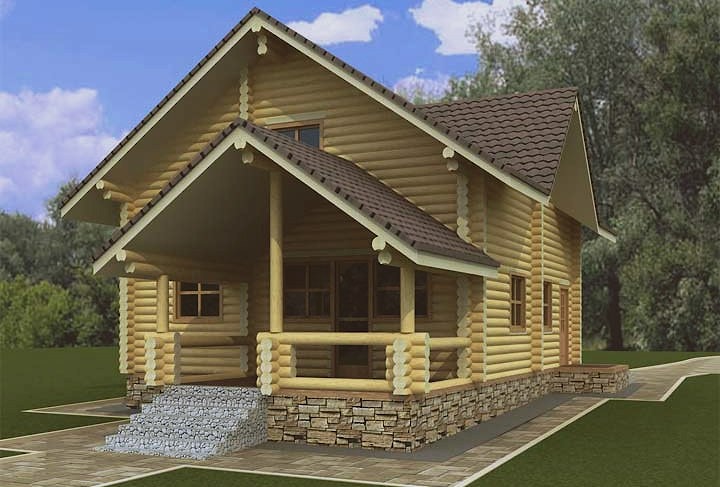 Cozy timber log cabin : prefabricated timber house "House 125" - total area 125 square meters
This project can be considered a pragmatic one. Wooden house "House 125" belongs to the category of quite economical country houses. These houses differ from others; you can find a complete set of premises inside, but you'll never find unnecessary (in this case) elite additions.
Porch is essentially a terrace; in summer due to the open canopy it turns into platform on which you can have a sweet picnic.
On the ground floor there is enough of everything: to the left from the small hallway you can find a spacious bathroom and a toilet. To the right from the hallway is the kitchen-dining room, then the hall smoothly flows into a fairly large living room, occupying 33 m2.
First floor is a real territory of comfort and relaxation. In the center of the floor there is a hall with a stairs surrounded by three bedrooms and a large bathroom. All of them have standard dimensions, which can be considered optimal.
Wooden house "House 125" is a perfect example of how you can create optimal comfort for all the inhabitants (and visitors) of the house.
| | |
| --- | --- |
| The description: | Log house "House 125" |
| The number of rooms | 5 |
| Living area | 69,48 sq.m. |
| Total area | 125,56 sq.m. |
| Ground floor area | 77,14 sq.m. |
| First floor area | 48,42 sq.m. |
| Roof area | sq.m. |
| The number of floors | 2 |
| Walls kit | 65,7 cubic meters |
| Walling, other variants are acceptable | Rounded log D220, humidity 12% |
| Price for this wooden house * | Please contact us to find out the price of this wooden house in your region |
| * Prices depend on selected construction materials: rounded log, profiled timber or glued laminated timber | |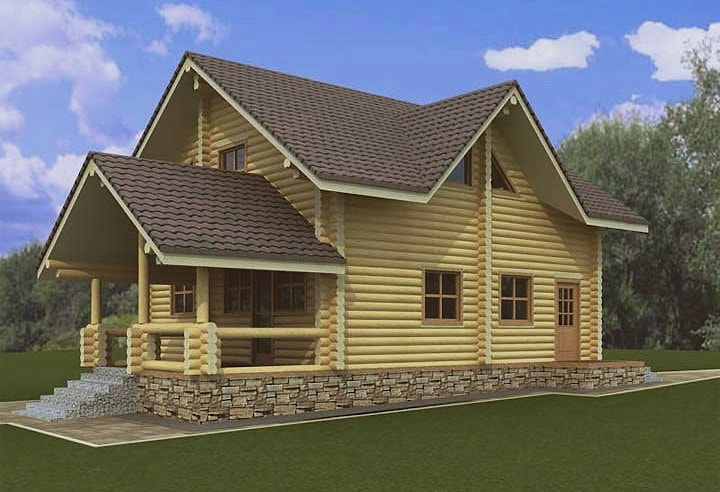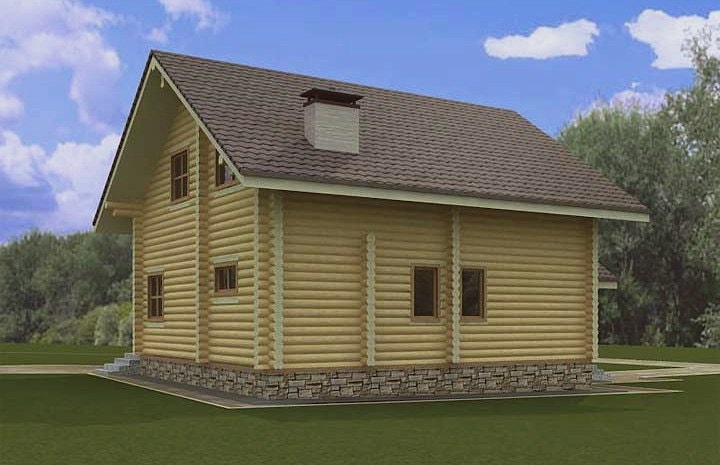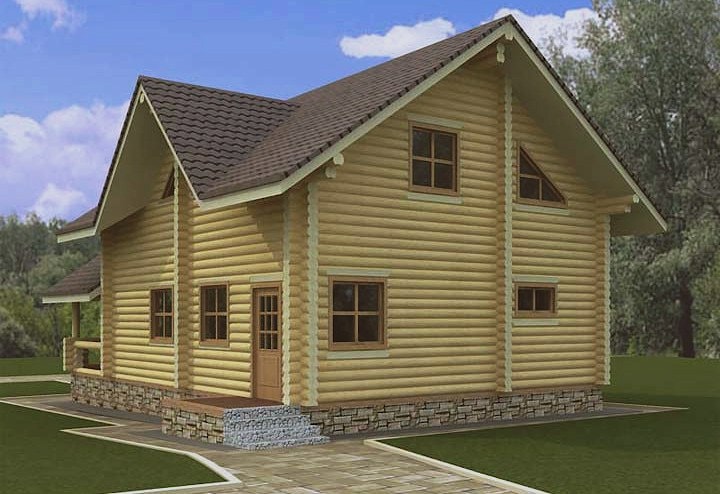 Ground floor layout: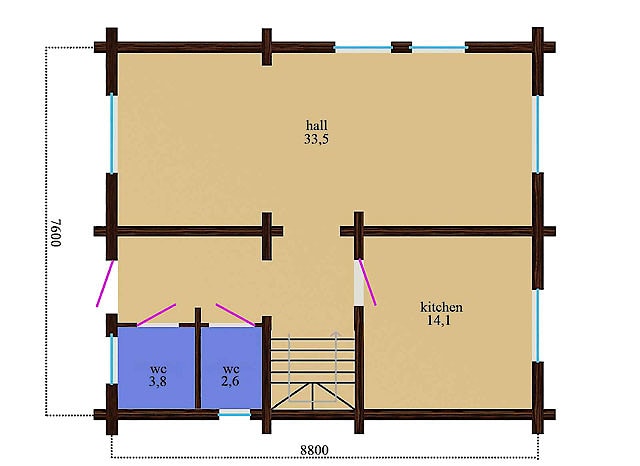 First floor layout: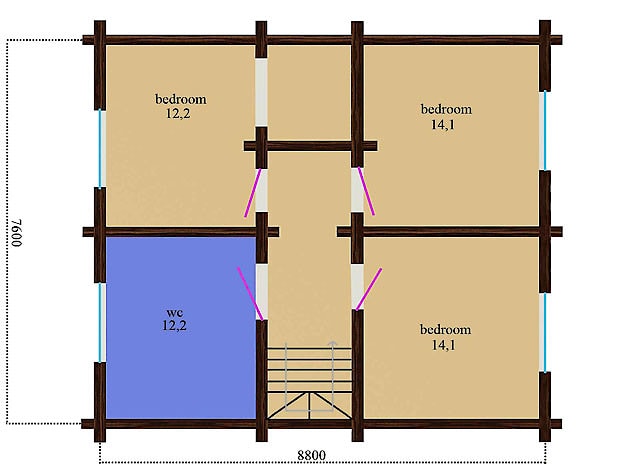 Photos of the interiors of wooden houses can be found here.

Сохранить