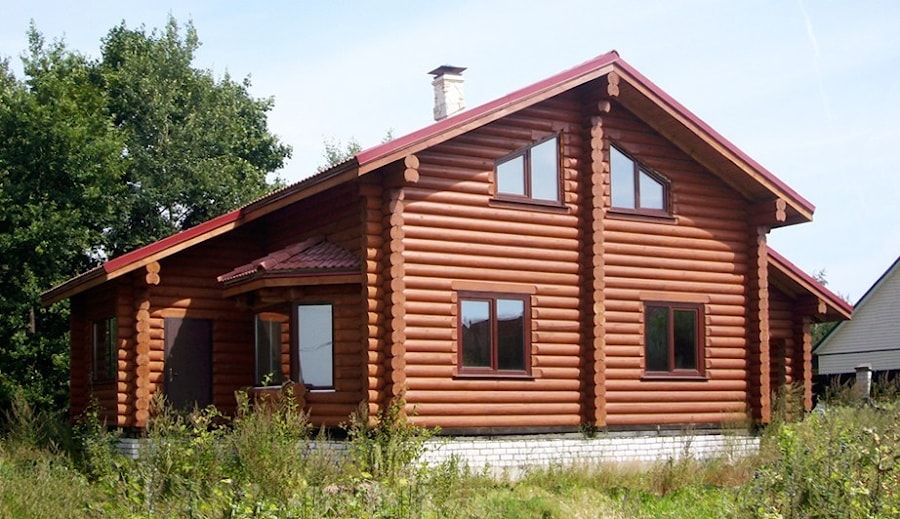 Timber house design from rounded log in a country style "House 173" - total area 173 square meters
This wooden house has pretty unusual windows on the first floor. It will not leave you indifferent!
There is enough space inside for quiet and peaceful vacation of any family in the world. "House 173" is designed with a gable roof in the traditional style. The house is 2-storeyed; it doesn't occupy a large area but at the same time it accommodates the optimal set of premises: three bedrooms, a kitchen-dining room, living room. Technical premises - garage and boiler room are located in a residential part of the house. Additional lighting of rooms on the first floor is performed by skylights.
The description:
Сountry house "House 173"
The number of rooms
3
Living area
55,50 sq.m.
Total area
172,96 sq.m.
First floor area
103,64 sq.m.
Second floor area
69,32 sq.m.
The number of floors
2
Wall kit
79 cubic meters
Wall kit material,
other variants ar aacceptable
Rounded log D280 of a natural humidity
Price for this wooden house*
Please contact us to find out the price of this wooden house in your region
* Prices depend on selected construction materials: rounded log, profiled timber or glued laminated timber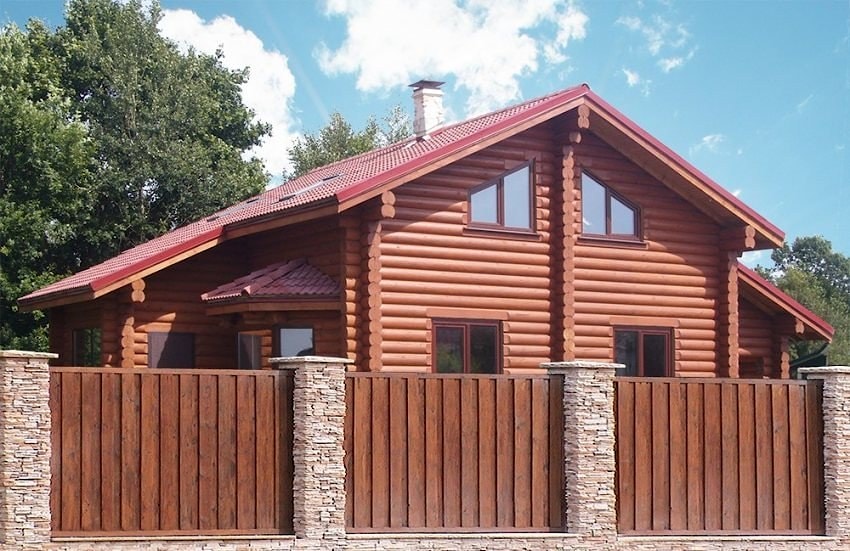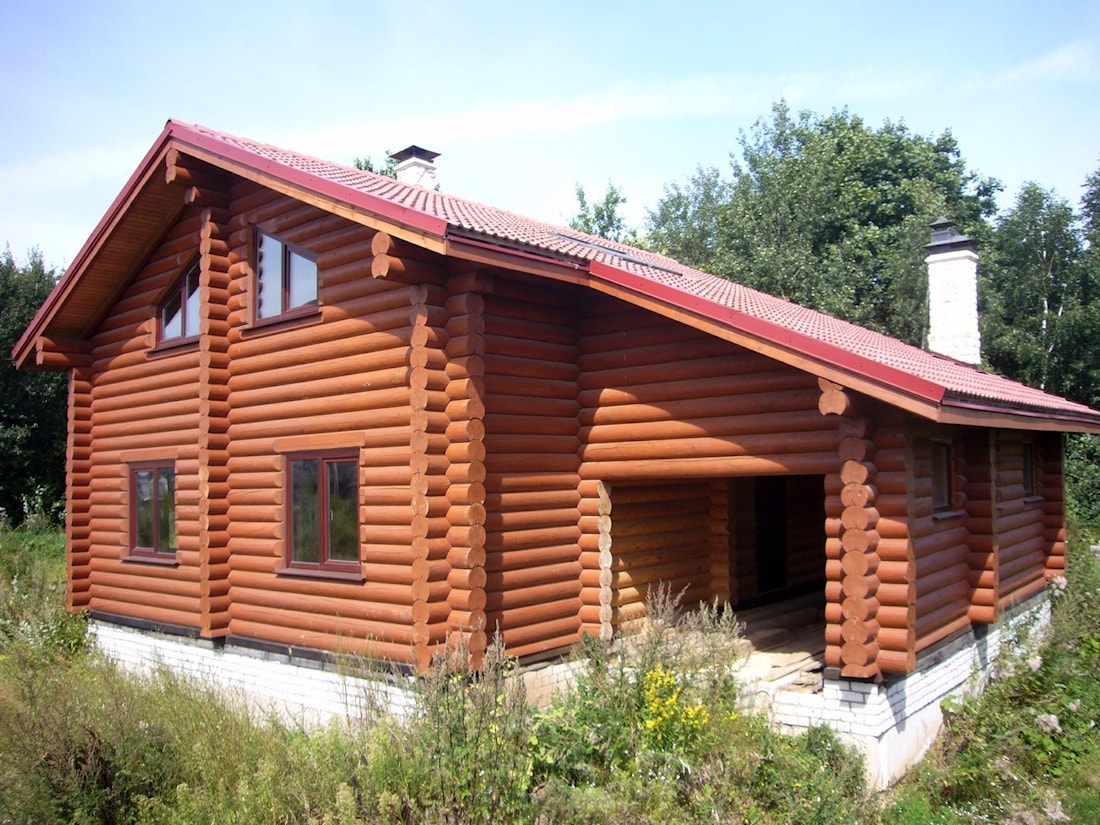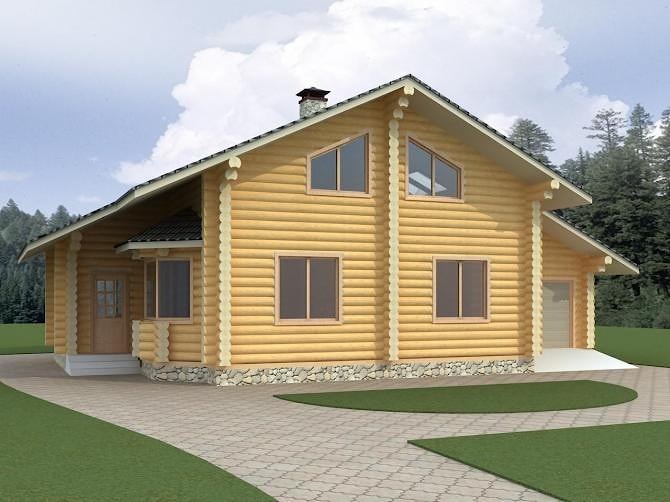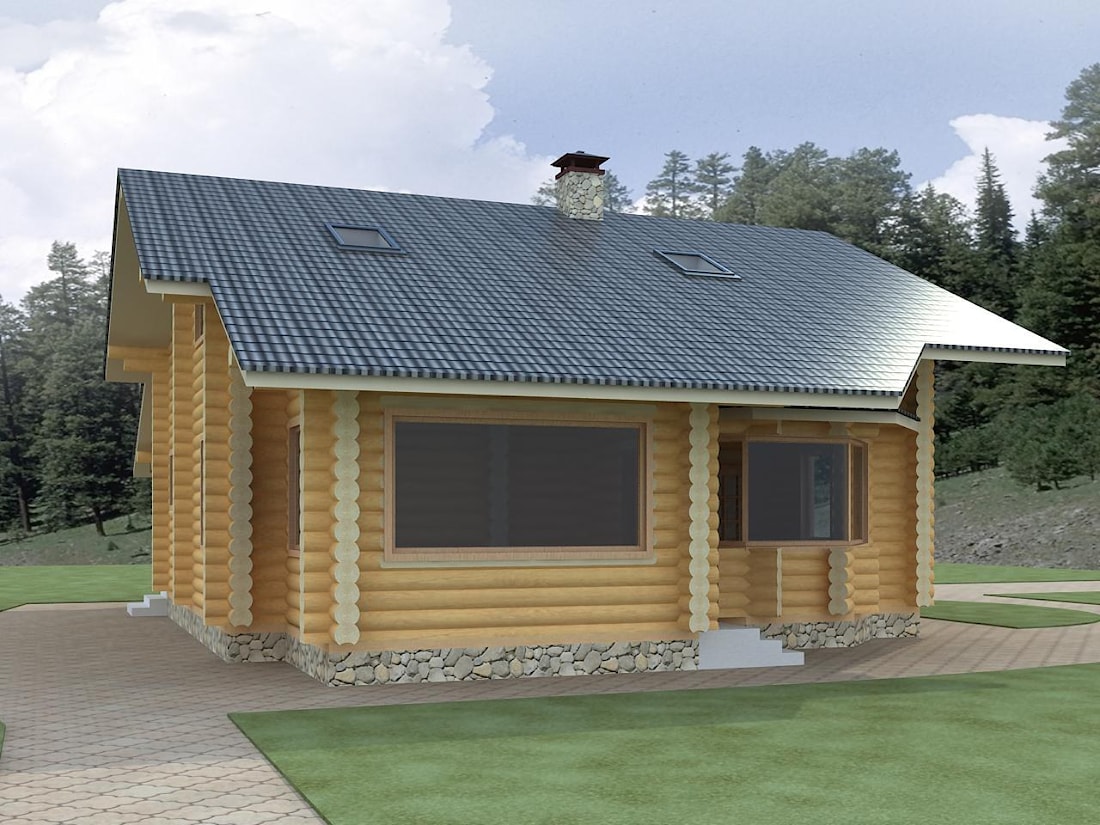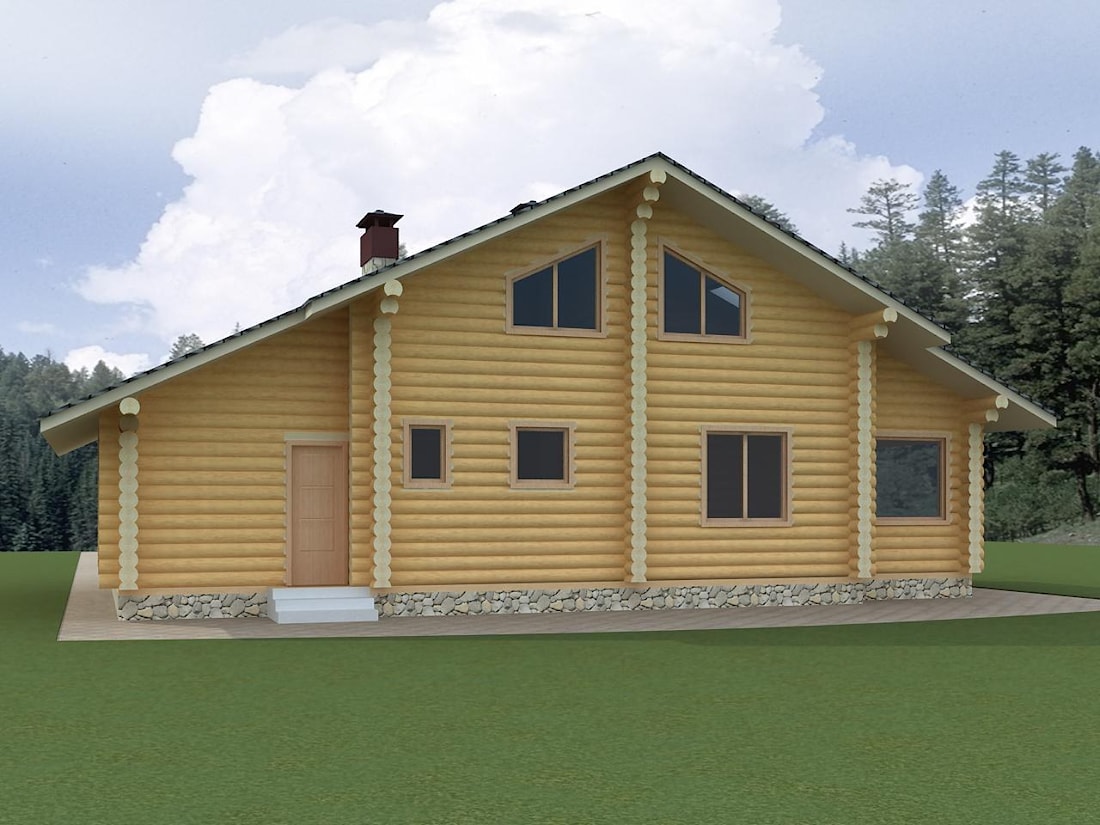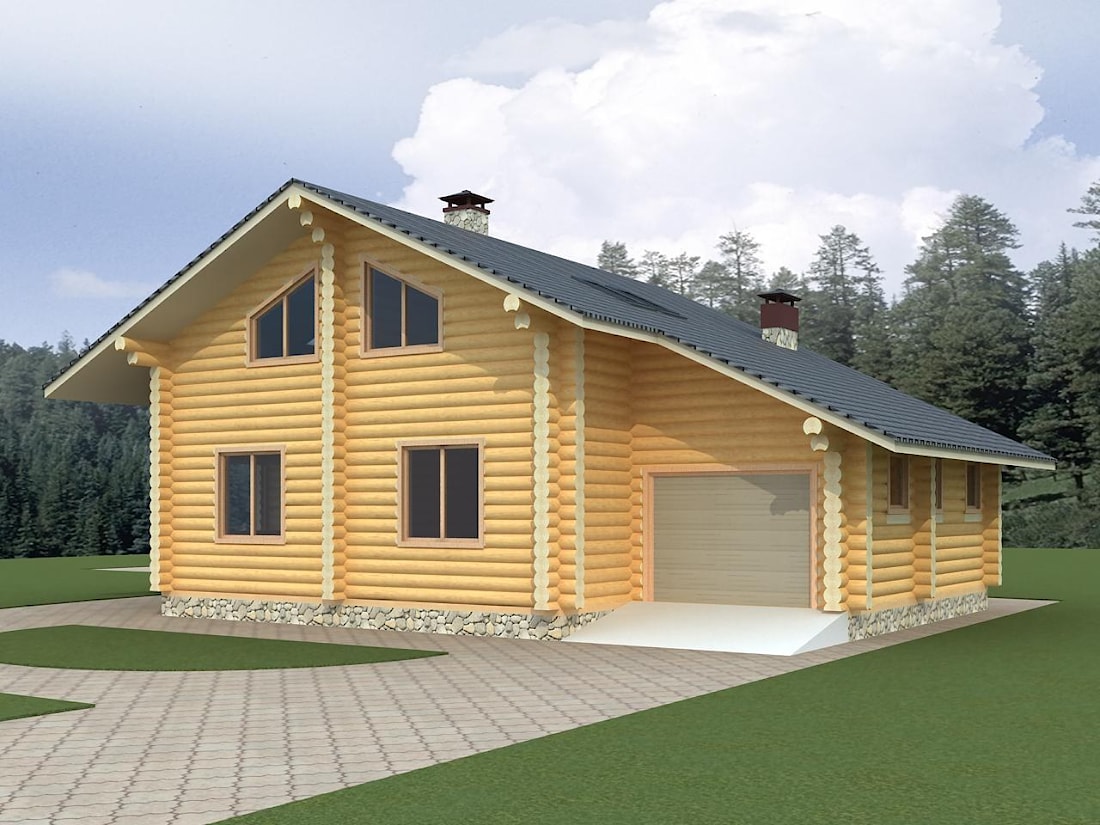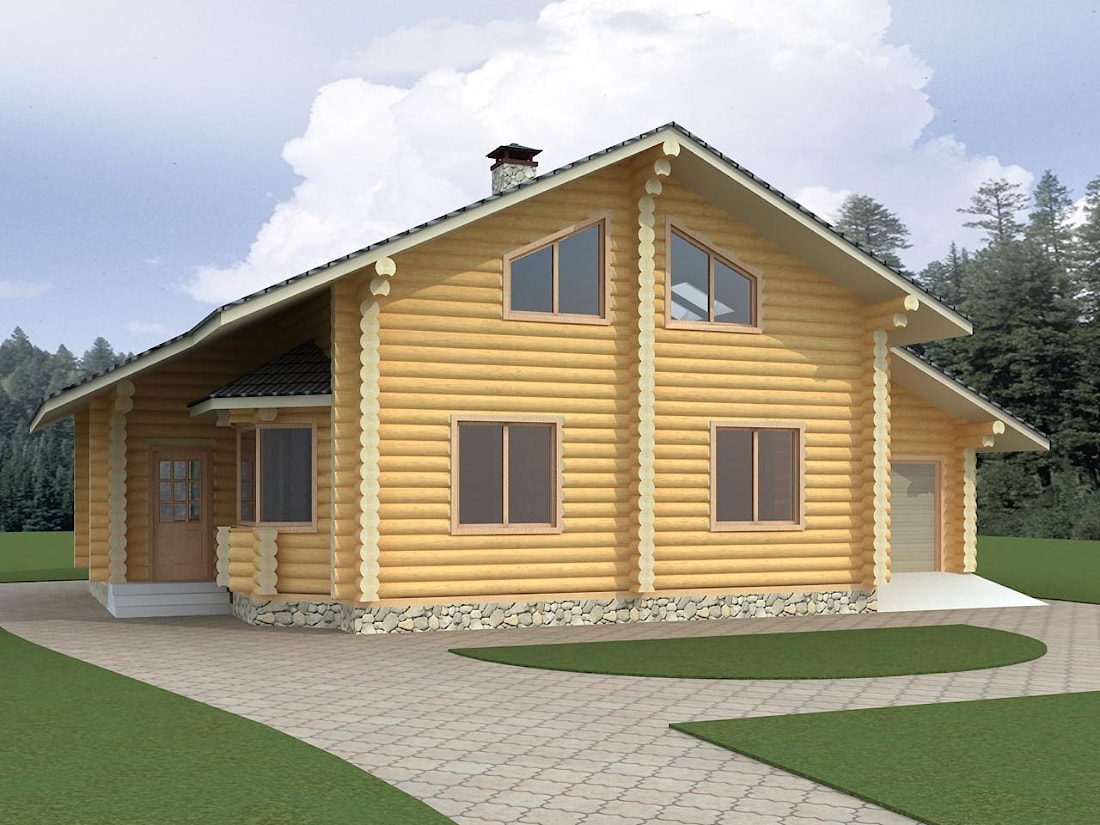 Ground floor plan: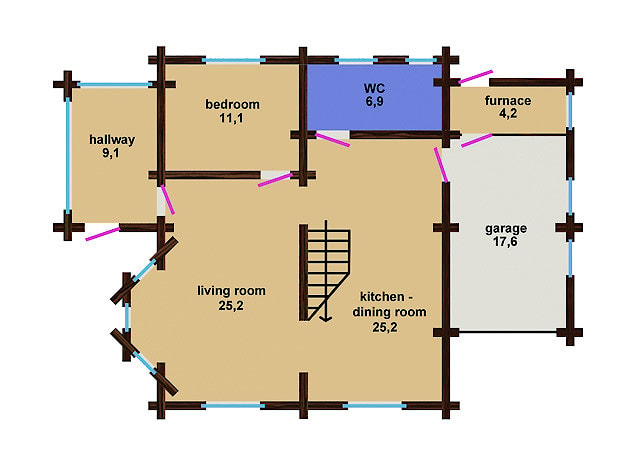 First floor plan:
Photos of the interiors of wooden houses can be found here.