Log cabin plans : Log camping house "Anelma" 93 m²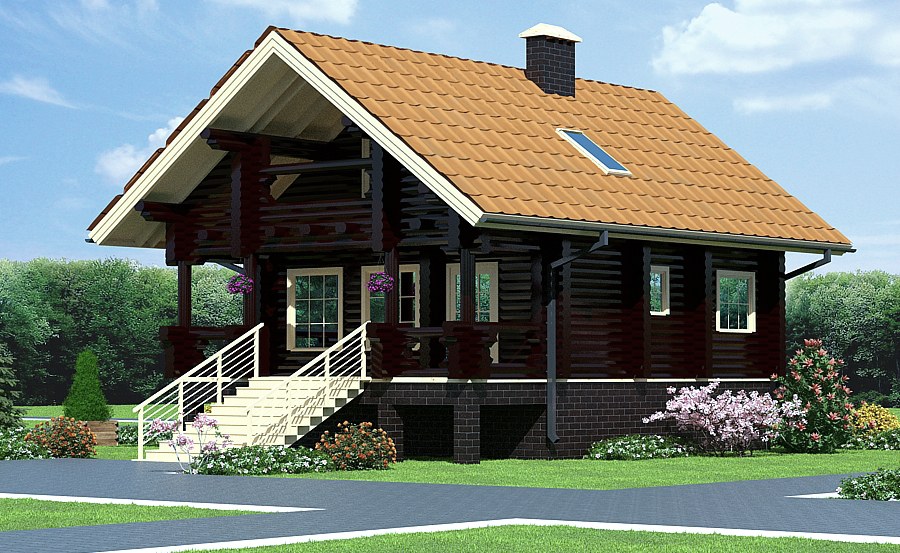 Log Cabins Plans:
Log house "Anelma" is a house that inspite it's dimensions seem very comfortable and cozy. It has all the necessary things: nice small living room with an area of 15 gquare meters, a bedroom on the first floor, separate lovely kitchen, and a pretty large terrace - 12 quare meters! The stairs to the first floor is right at the corner of the living room. On the first floor you'll see a sweet wooden balcony, one bedroom and a big hall.
Even log house "Anelma" is too small to live in with a big family, it can be a good variant for a country place, for camping, or for a small house in the mountains.
The description:
| | |
| --- | --- |
| Number of rooms | 3 |
| Living area, m2 | 36,9 |
| Total area, m2 | 93,46 |
| Roof area, m2 | 130,3 |
| Floors | 2 |
| Ground floor area, m2 | 50,44 |
| First floor area, m2 | 43,02 |
| Walls kit - rounded dry logs D240mm, m3 | 52,53 |
3D house model - new page will be a flash file, press left button of the mouse to turn the model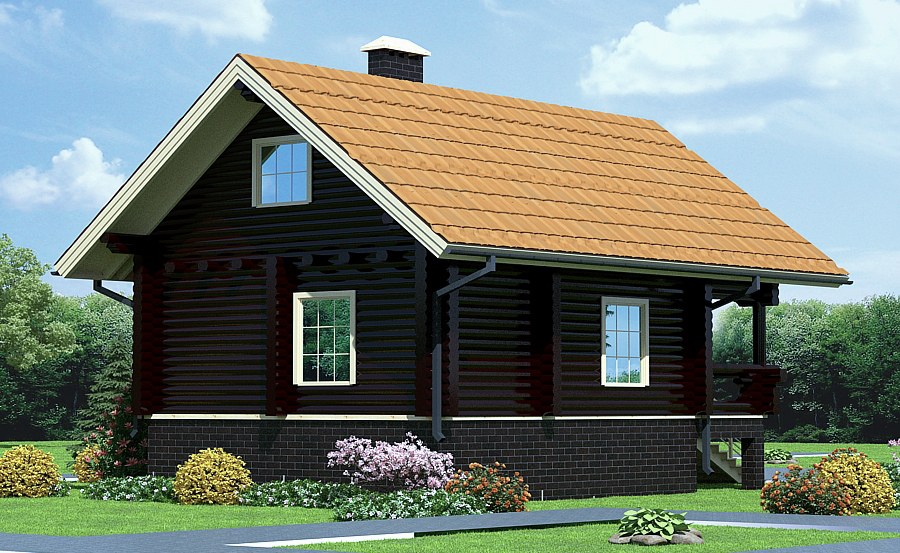 Ground floor layout: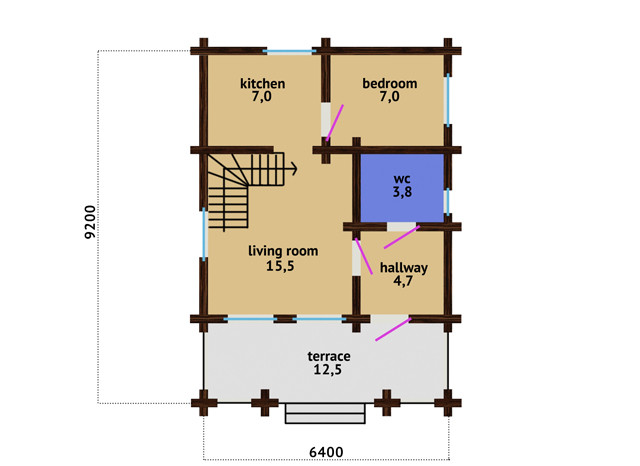 First floor layout: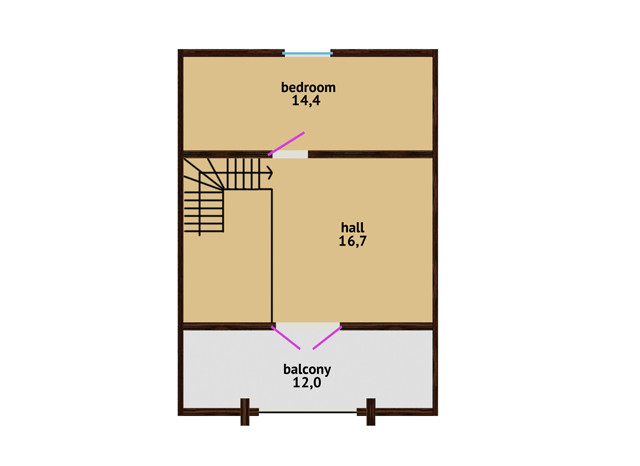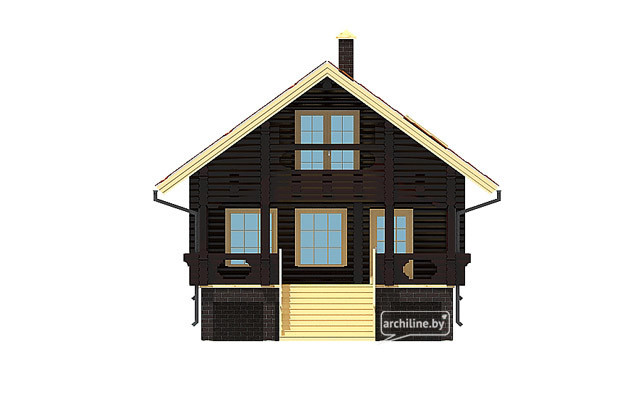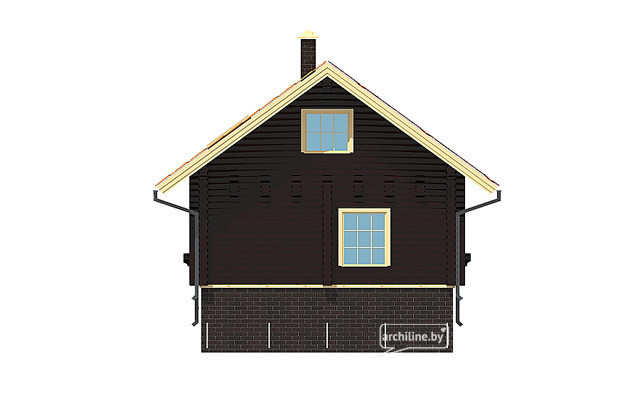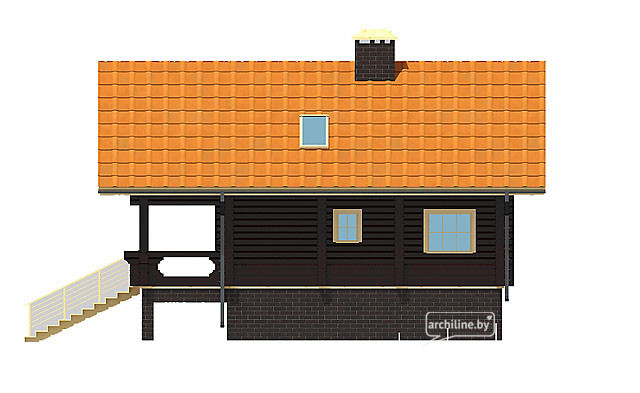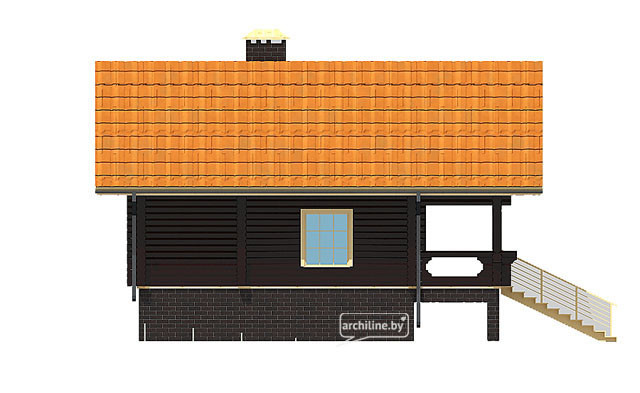 Photos of the interiors of wooden houses can be found here.

Сохранить
If you are interested in log cabin plans : Log camping house "Anelma" 93 m² , you may:
Call: