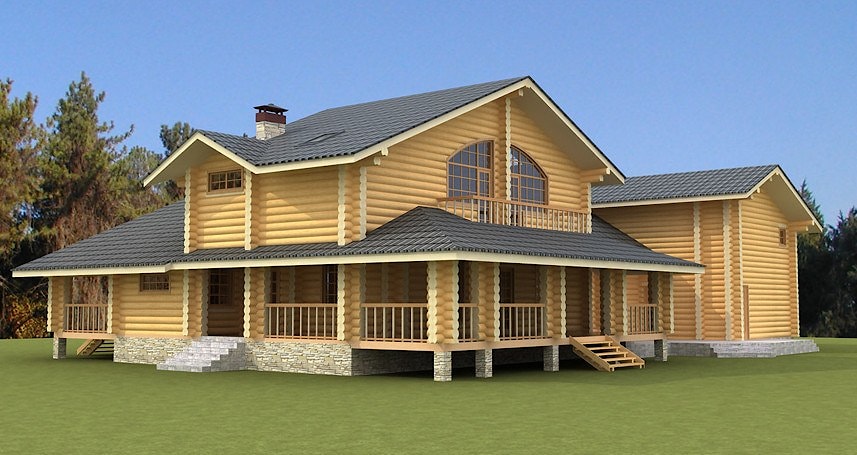 Summer Log House "Helena" 327 m²
This project of a summer house "Helena" impresses with its dimensions and the unique and original architectural design.
Compact and cozy house "Helena" is intended for country rest and has a lot of advantages. Among them we would like to highlight the availability of two terraces, attached parking place, separate guest suite on the first floor and private office on the ground floor.
The ground floor plan allows you to realize your boldest design fantasies. Bedrooms situated on the first floor will help you to isolate from the public area of the house and enjoy the silence.
Each facade is individual, but harmonically agrees with the entire image of the house. Summer house "Helena" seems simple at first glance, but it's worth to go inside – you'll see modest, but comfortable and stylish interior decoration that will deeply impress you.
The number of rooms
4
Living area
93,21 sq.m.
Total area
327,73 sq.m.
Ground floor area
173,50 sq.m.
First floor area
86,62 sq.m.
Wall kit
197,75 cubic meters
Wall kit material,
other variants are acceptable
Rounded log D260, natural humidity
Price for this wooden house *
Please contact us to find out the price of this wooden house in your region
* Prices depend on selected construction materials: rounded log, profiled timber or glued laminated timber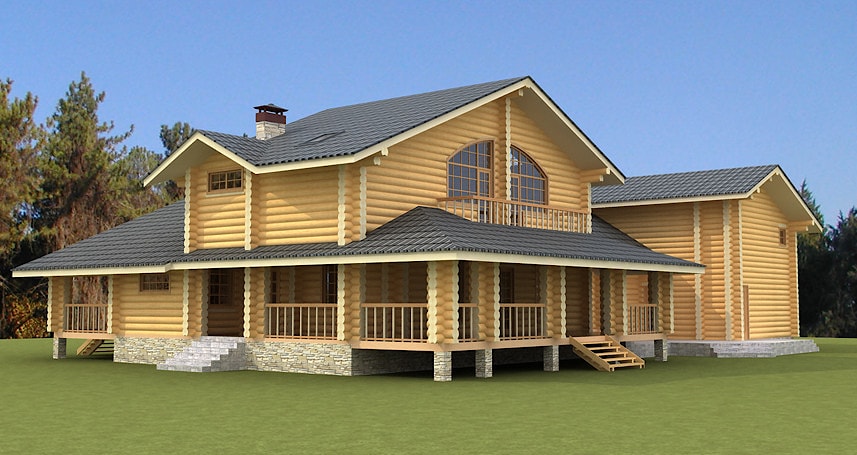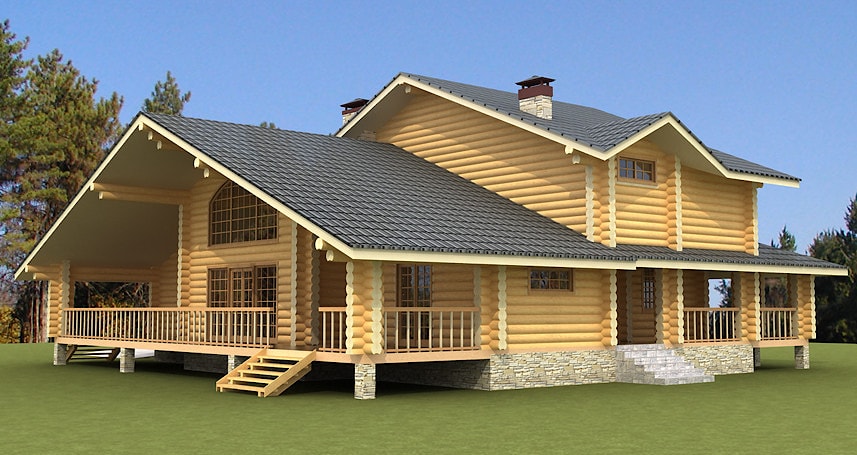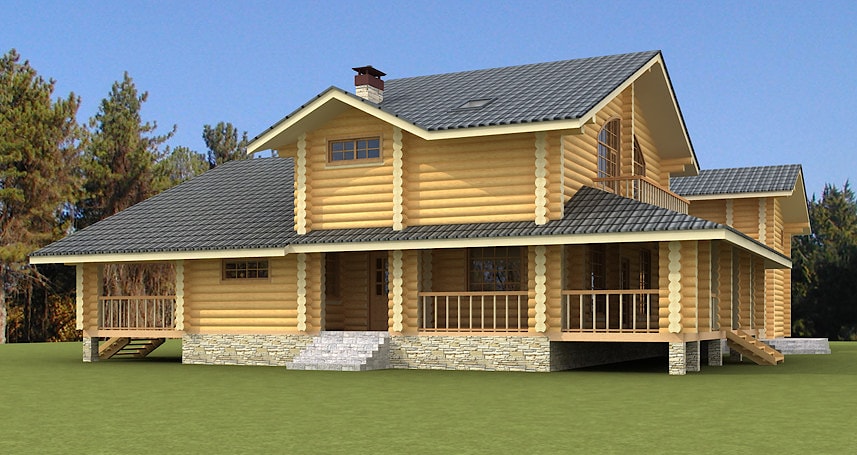 Ground floor layout: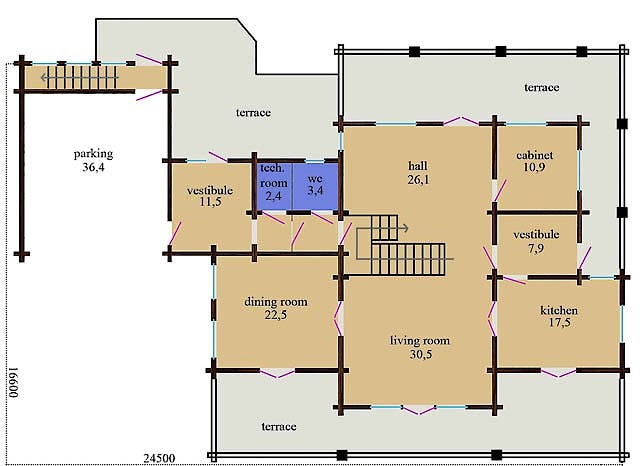 First floor layout: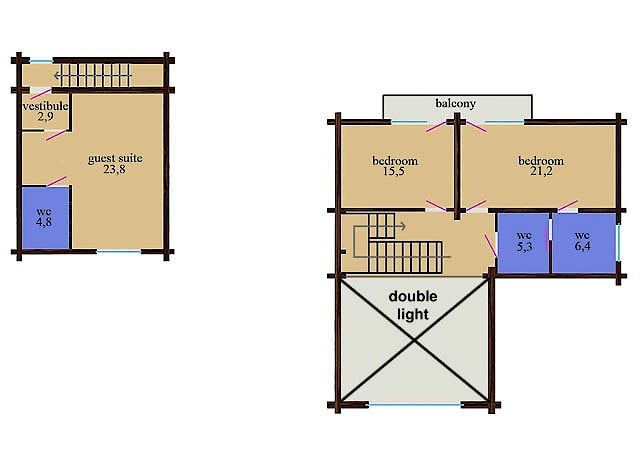 Photos of the interiors of wooden houses can be found here.
75
Сохранить