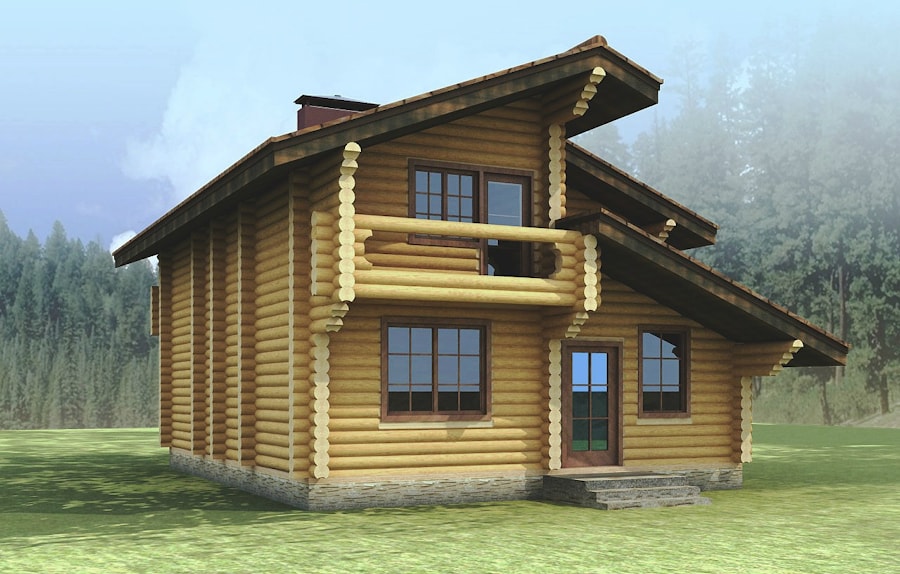 One of the peculiarities of wood is that even in the nasty weather wooden walls emit an inner "light". In such a house each person would feel coziness, pacification and happiness. This particular house is made from rounded log D240mm, but the kind of wood can be changed according to the customer's demands.
Log house "
Cygnum
" is a good variant of a country or vacation house.
Traditional form of the house is very popular; it is quite simple to assemble and very convenient to live in. The project of the house is modern and illustrates all the contemporary approaches to interior planning. The house has four bedrooms, each of them with separate bathroom. You can find one of them on the ground floor, and other three are on the first floor. Apart from one bedroom, ground floor also consists of lovely living room and kitchen, combined with dining room.
On the second floor there are three balconies, in each bedroom there is one. All in all, the house is just marvelous.
The describtion:
Log house "Cygnum"
The number of rooms
5
Living area
66,55 sq.m.
Total area
131,27 sq.m.
First floor area
66,19 sq.m.
Second floor area
65,08 sq.m.
Wall kit
78 cubic meters
Wall kit material,
other variants are acceptable
Rounded log D240mm humidity 12%
Price for this wooden house *
Please contact us to find out the price of this wooden house in your region
* Prices depend on selected construction materials: rounded log, profiled timber or glued laminated timber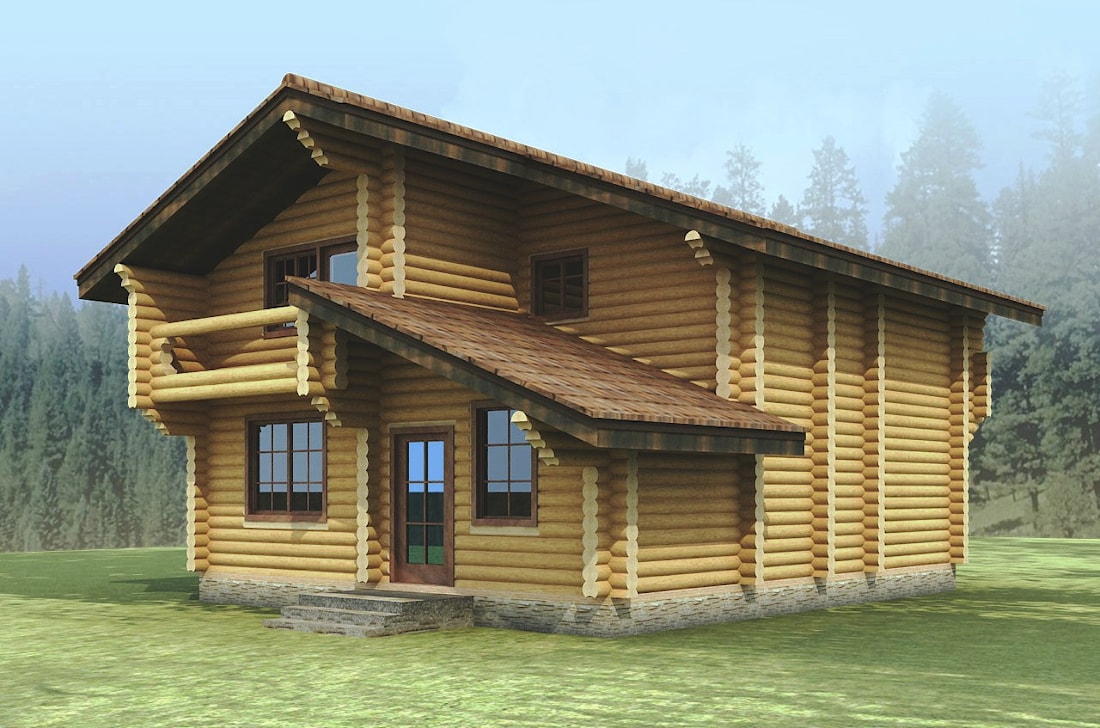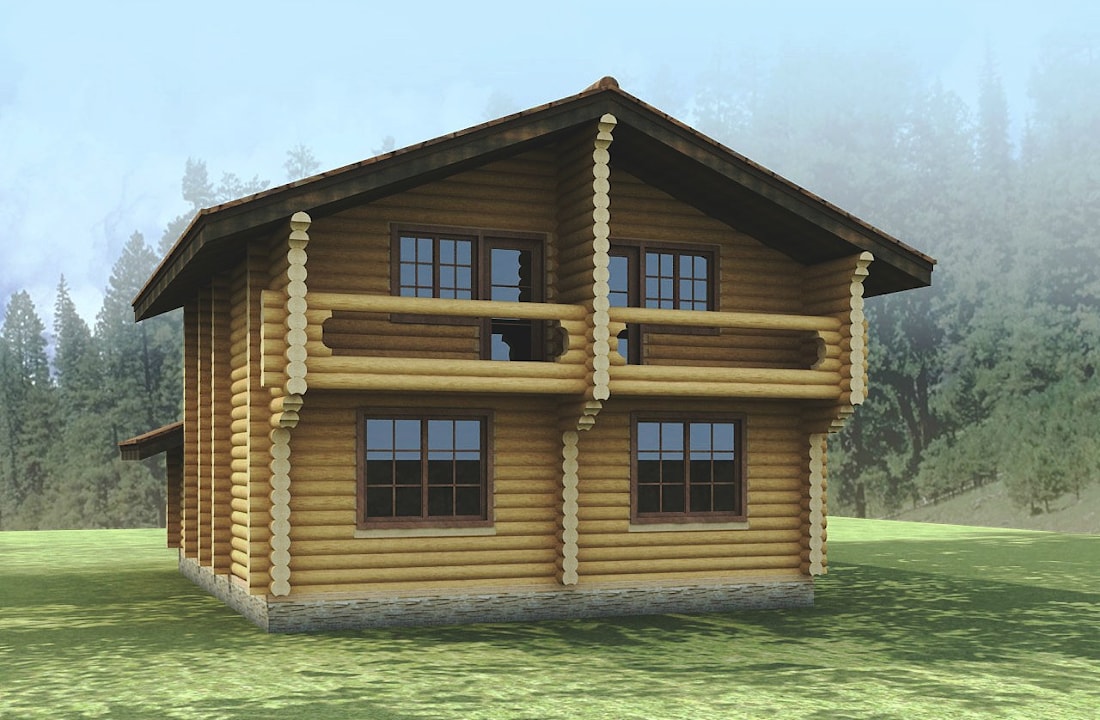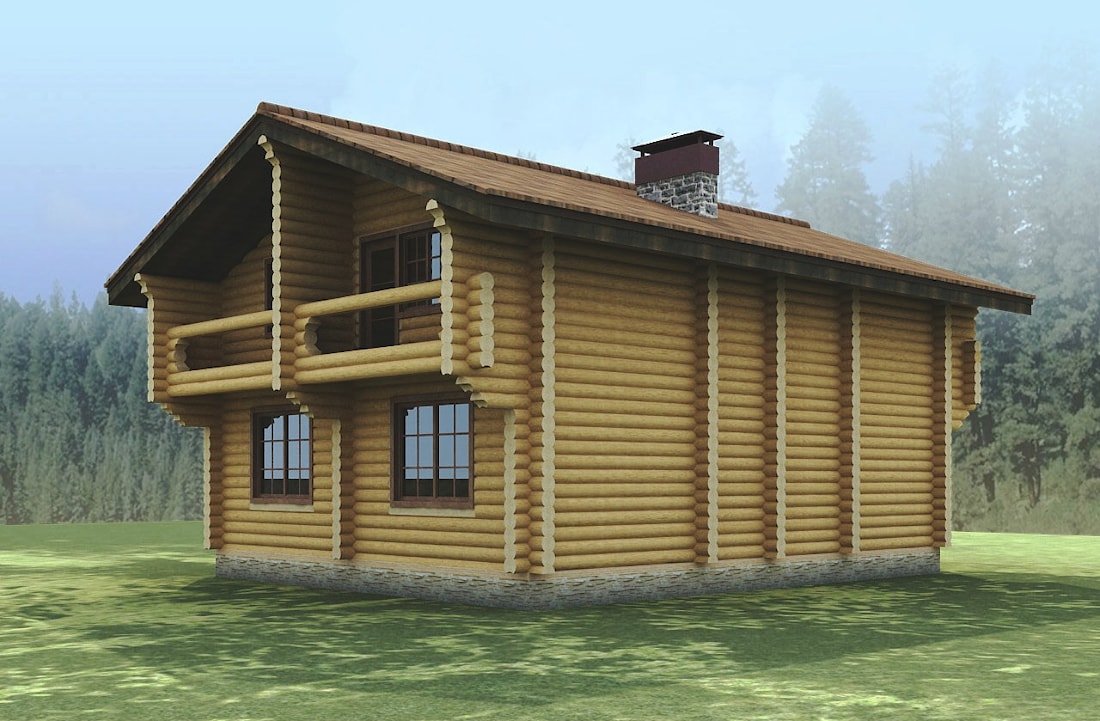 Ground floor layout: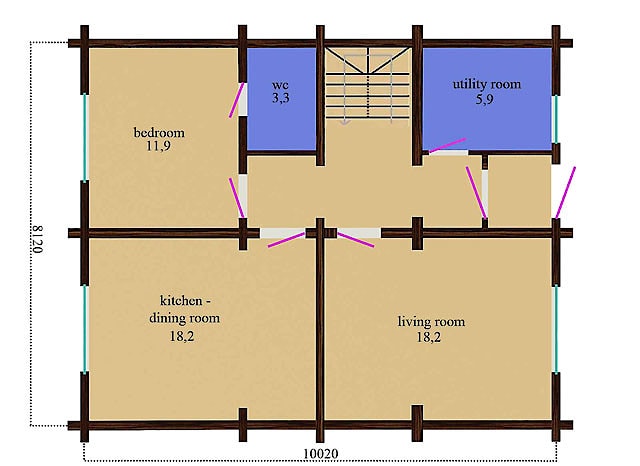 First floor layout: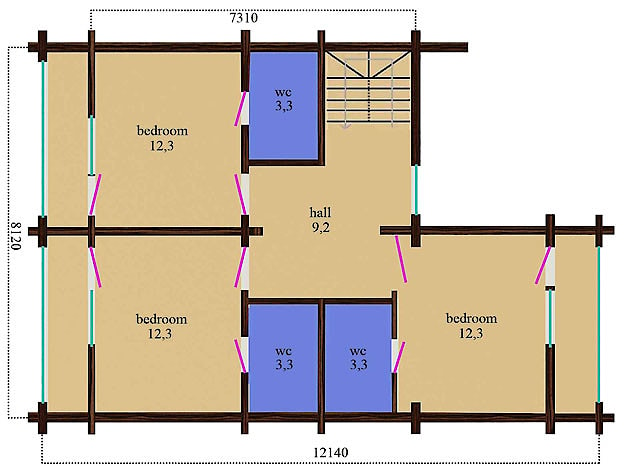 Photos of the interiors of wooden houses can be found here.

Сохранить