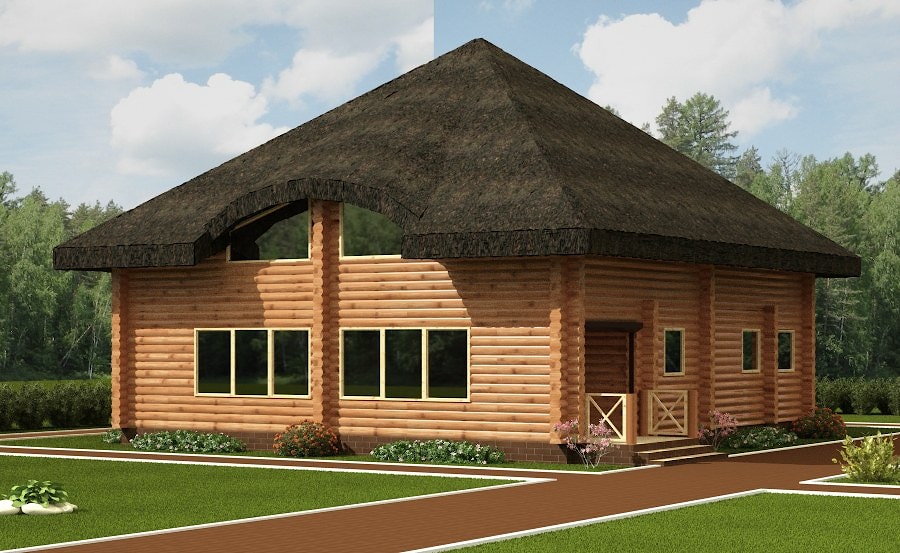 This is a pretty big house designed for a big family. On the ground floor of the house there are: spacious living room and kitchen-dining room, guest room - 19 square meters (which can be used as aa additional bedroom for one member of the family), sauna for two or three people with a room for having rest and a bathroom. First floor is represented by three large nice bedrooms and a billiard room, which can be used also as a bedroom or a play-room for kids upon your wish). Log home "Unori" is designed with a thatched roof and this is the "flavor" of this project.
The number of rooms
5
Total area
211,85 sq.m.
Ground floor area
76,50 sq.m.
Terrace area
28,60 sq.m.
First floor area
106,9 sq.m.
Roof area
214,74 sq.m.
The number of floors
2
Wall kit
111,66 cubic meters
Wall kit material,
other variants ar acceptable
Rounded log D240, humidity 12-15%
Price for this wooden house *
Please contact us to find out the price of this wooden house in your region
* Prices depend on selected construction materials: rounded log, profiled timber or glued laminated timber
3D house model - new page will be a flash file, press left button of the mouse to turn the model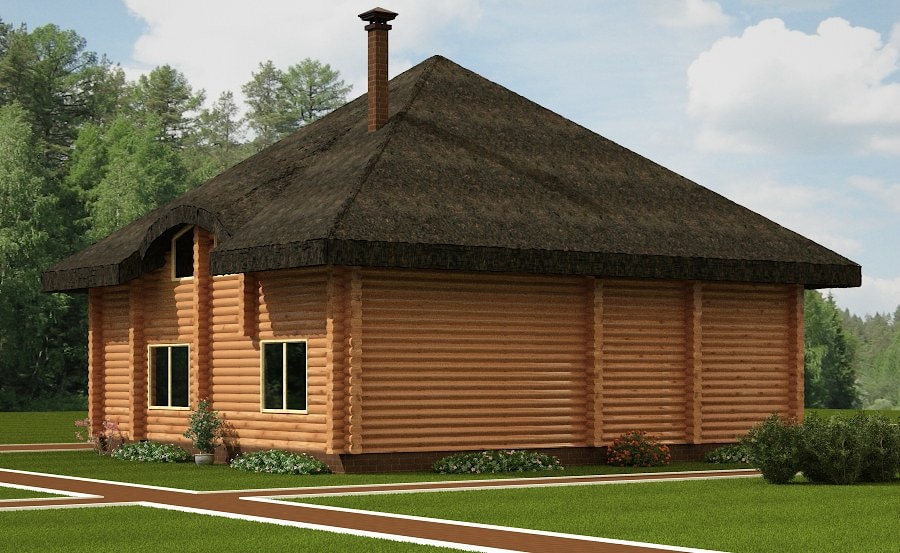 Grund floor layout: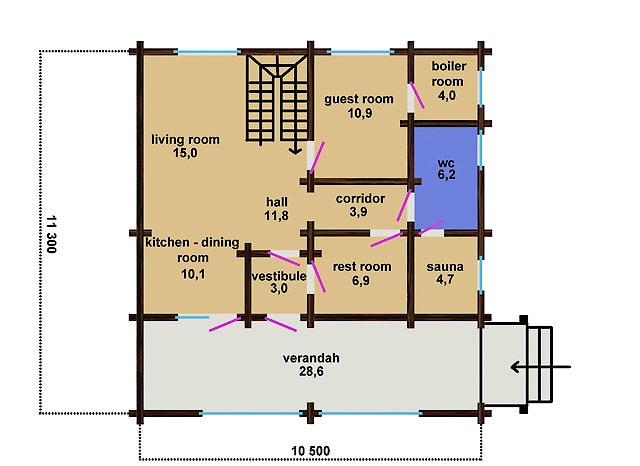 First floor layout: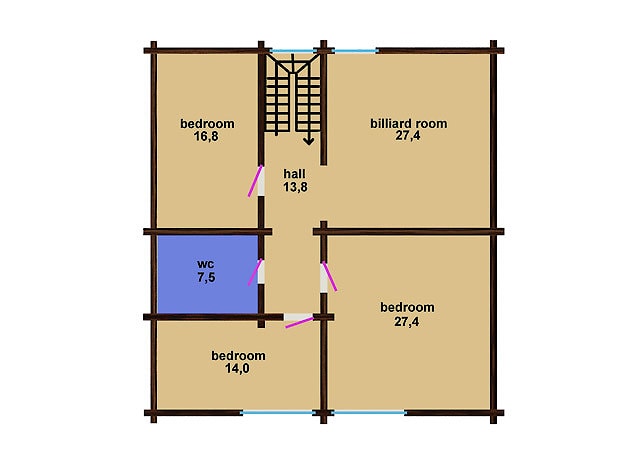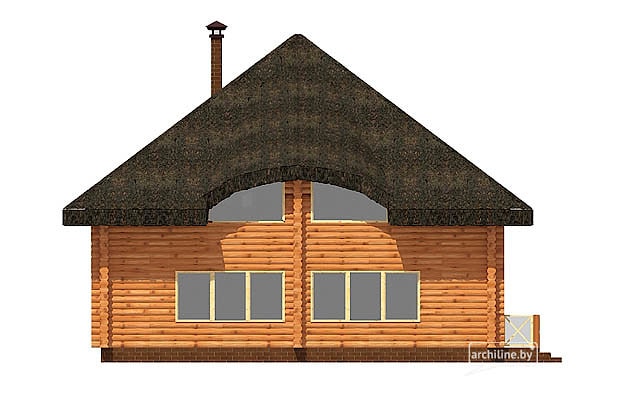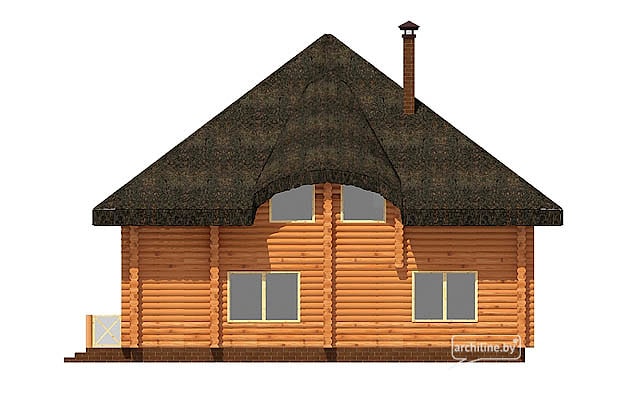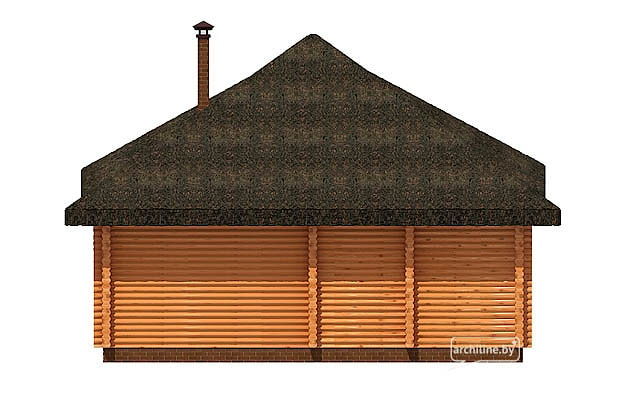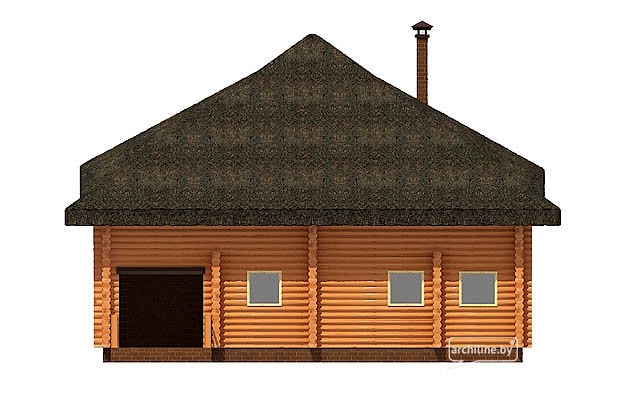 Photos of the interiors of wooden houses can be found here.

Сохранить