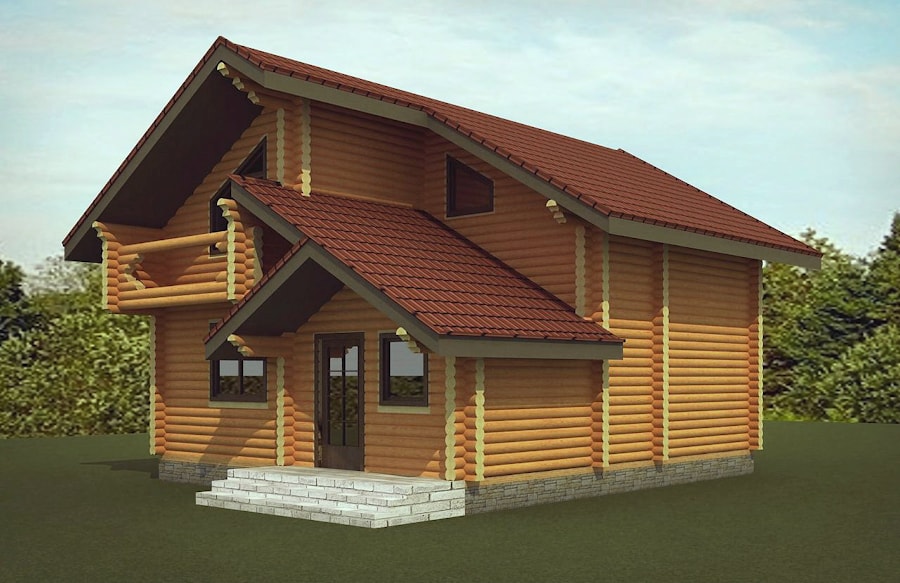 Plan of a log cabin from round logs, a compact house "Magnum"

The most important characteristic of wooden houses is, of course, its longevity. Wooden house can serve not less than 100 years and even more if it's installed in a right way. Wooden house "Magnum" is a spacious, light, nice, warm and amusing house.
There are two floors and 6 rooms inside. It is the best choice for living in the countryside. The project is quite simple, but it does not reduce its charm. There are three nice bedrooms on the first floor, one with a sweet balcony.
Ground floor has additional bedroom for guests, homey kitchen that leads to quite spacious living room.
There's enough space on the ground floor for all the family to have dinner and spend free time in the evenings together.
The description:
Log cabin "Magnum"
The number of rooms
6
Living area
68,04 sq.m.
Total area
107,26 sq.m.
Ground floor area
59,24 sq.m.
First floor area
48,02 sq.m.
Wall kit
51,8 cubic meters
Wall kit material,
other variants are acceptable
Rounded log, D 200mm, humidity 12%
Price for this wooden house *
Please contact us to find out the price of this wooden house in your region
* Prices depend on selected construction materials: rounded log, profiled timber or glued laminated timber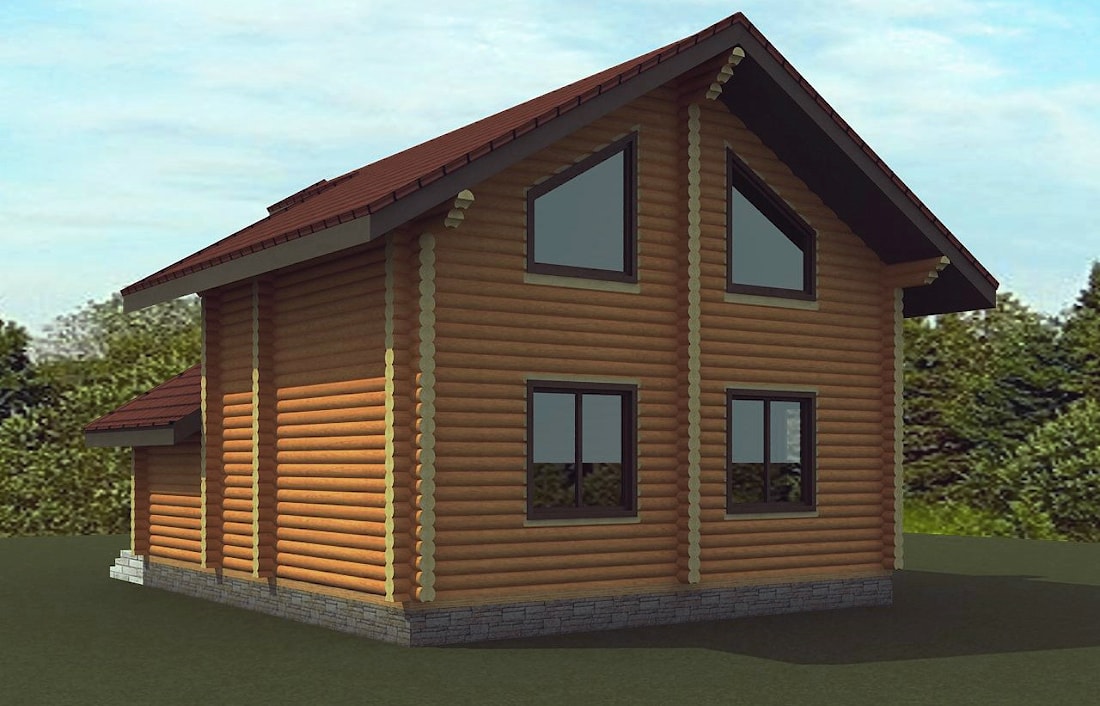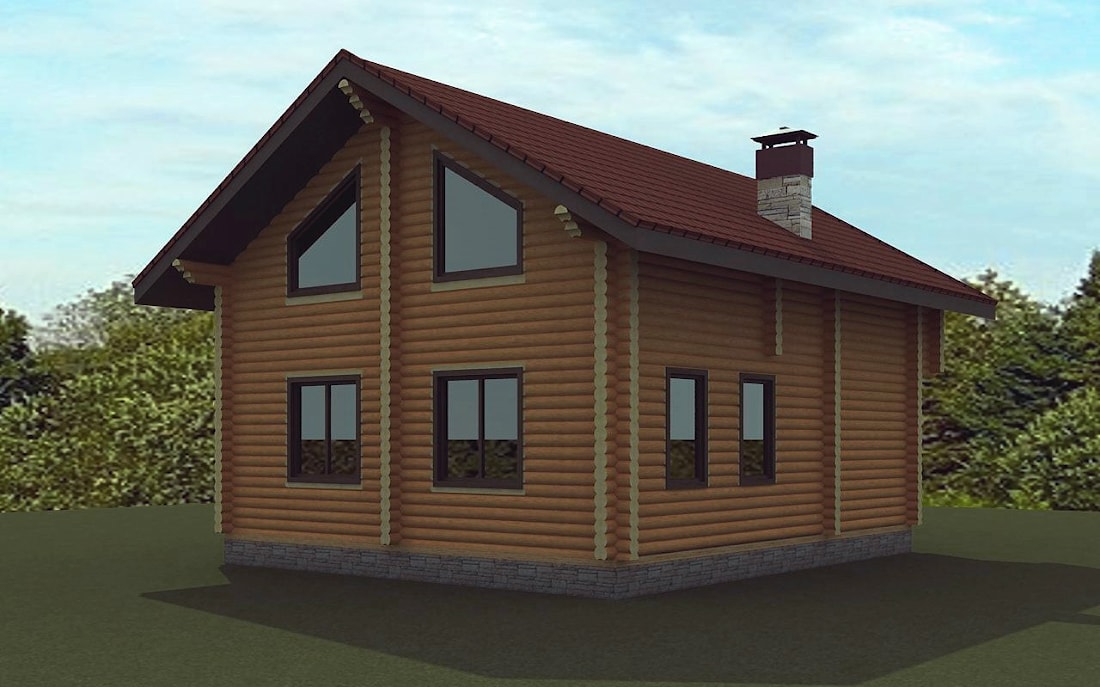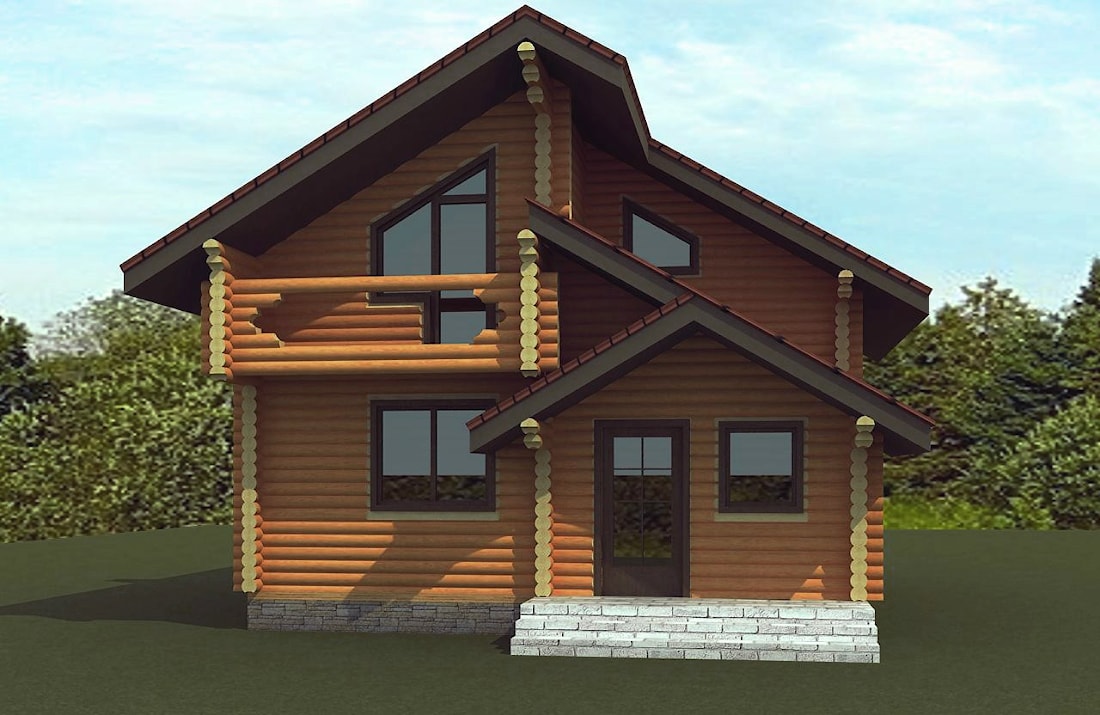 Ground floor layout: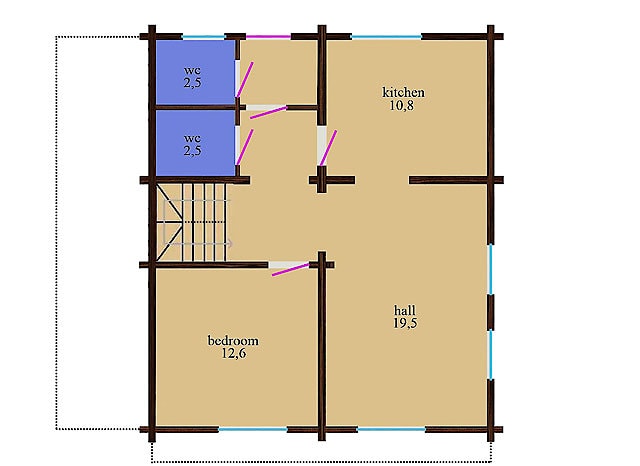 First floor layout: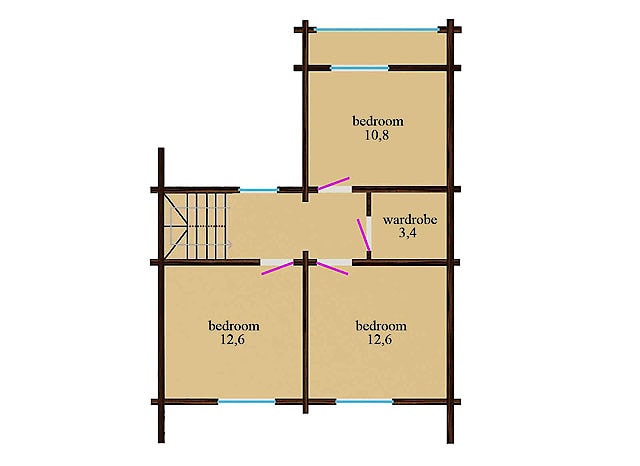 Photos of the interiors of wooden houses can be found here.

Сохранить