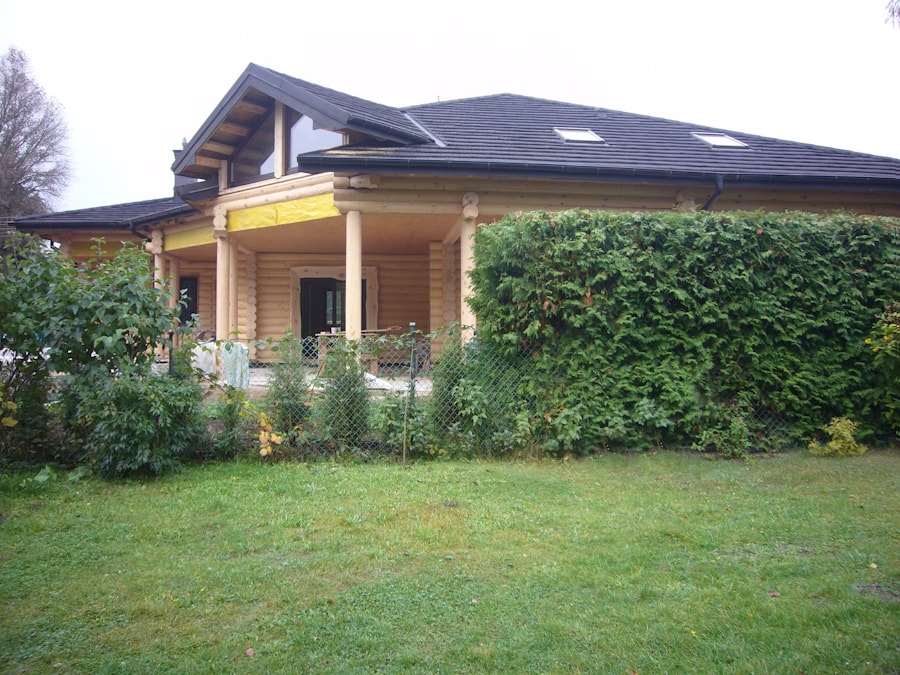 Log house with sauna on the ground floor 209 m²

This particular project with sauna on the first floor differs from the other projects with some main accents. On the one hand, it is a complicated roof, mainly with two sloping surfaces, but with additional roof dormers and shed over the terrace. On the other hand, the advantage is rather large area of glazing, the main facade and rooms on the second attic floor are best highlighted. And one more plus of this project is the huge terrace, which surrounds the house and the balcony of the second floor.
The project was made as functional country house for rest and living in summer period. There is the space for the sauna there. Such combination is not a traditional one, but due to quality of technical drying and level of finishing work, there are no any risks. The functional loading is perfectly distributed between the floors: the first floor – sauna, kitchen, sitting room and technical rooms, the second floor – bed rooms.
The number of rooms
4
Living area
76,33 sq.m.
Total area
209,51 sq.m.
First floor area
73,96 sq.m.
Terrace area
41,75 sq.m.
Second floor area
93,8 sq.m.
Roof area
225,50 sq.m.
The number of floors
2
Wall kit
92,32 cubic meters
Wall kit material,
other variants ar acceptable
Rounded log D240, humidity 12-15%
Price for this wooden house *
Please contact our country dealer to find out the price of this wooden house in your region
* Prices depend on selected construction materials: rounded log, profiled timber or glued laminated timber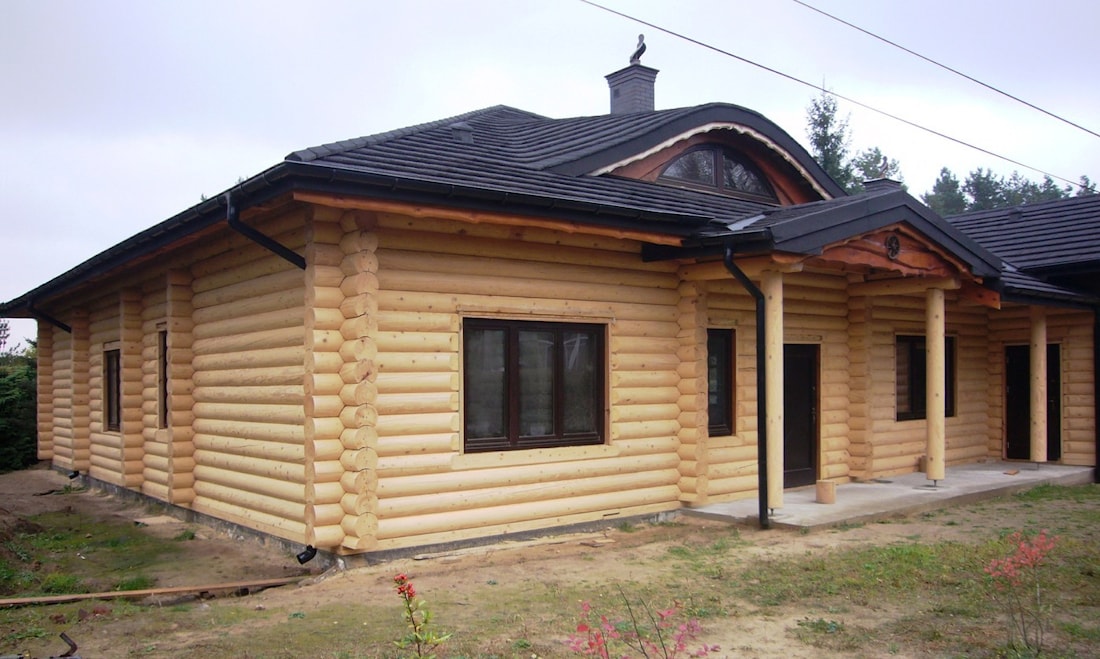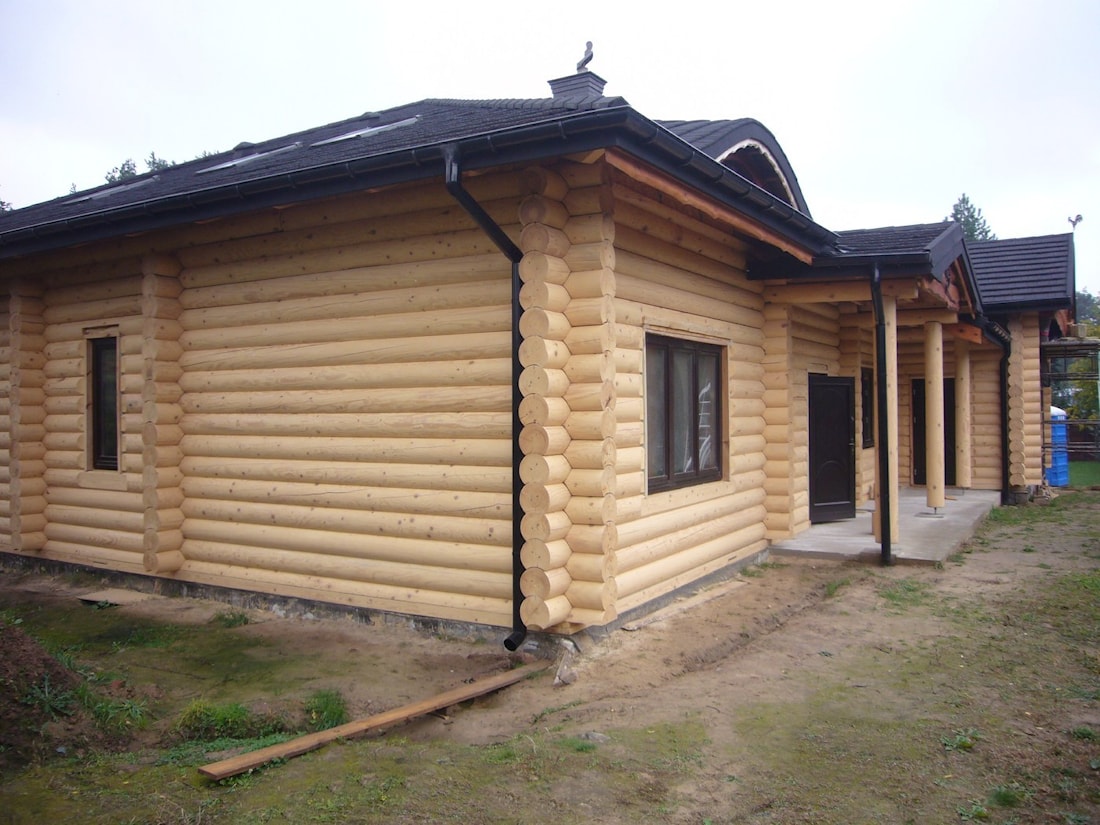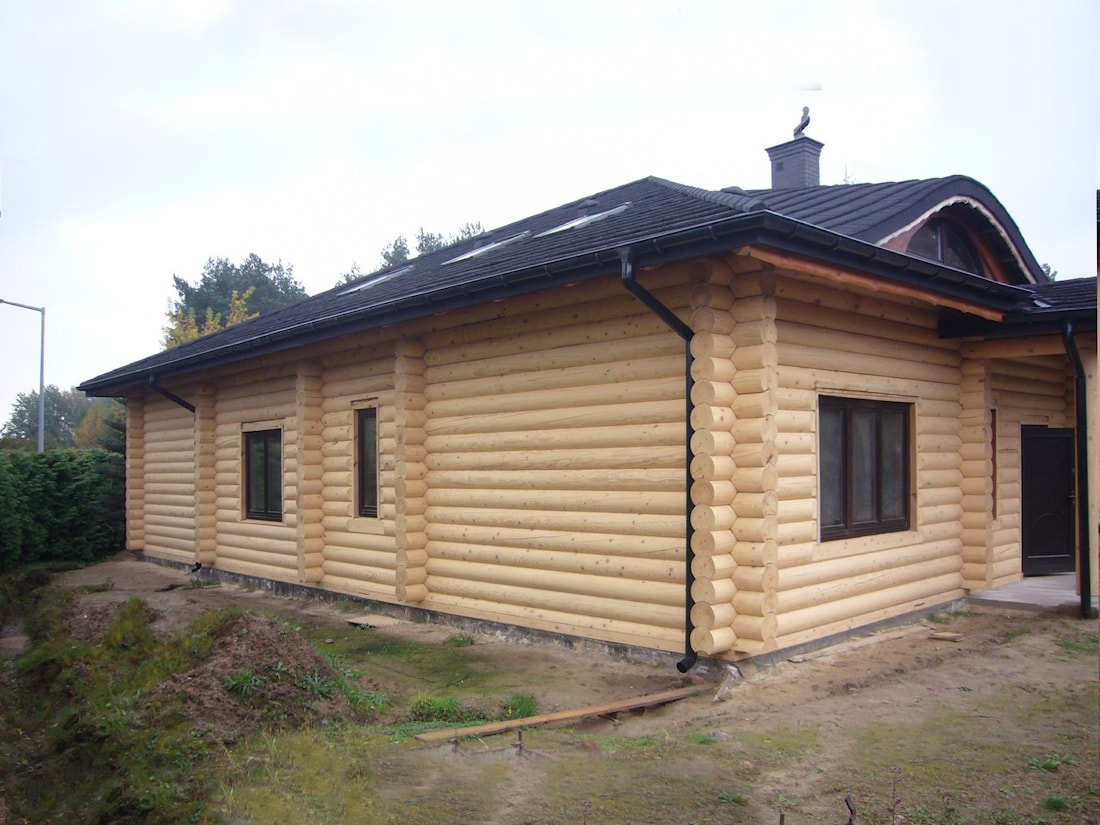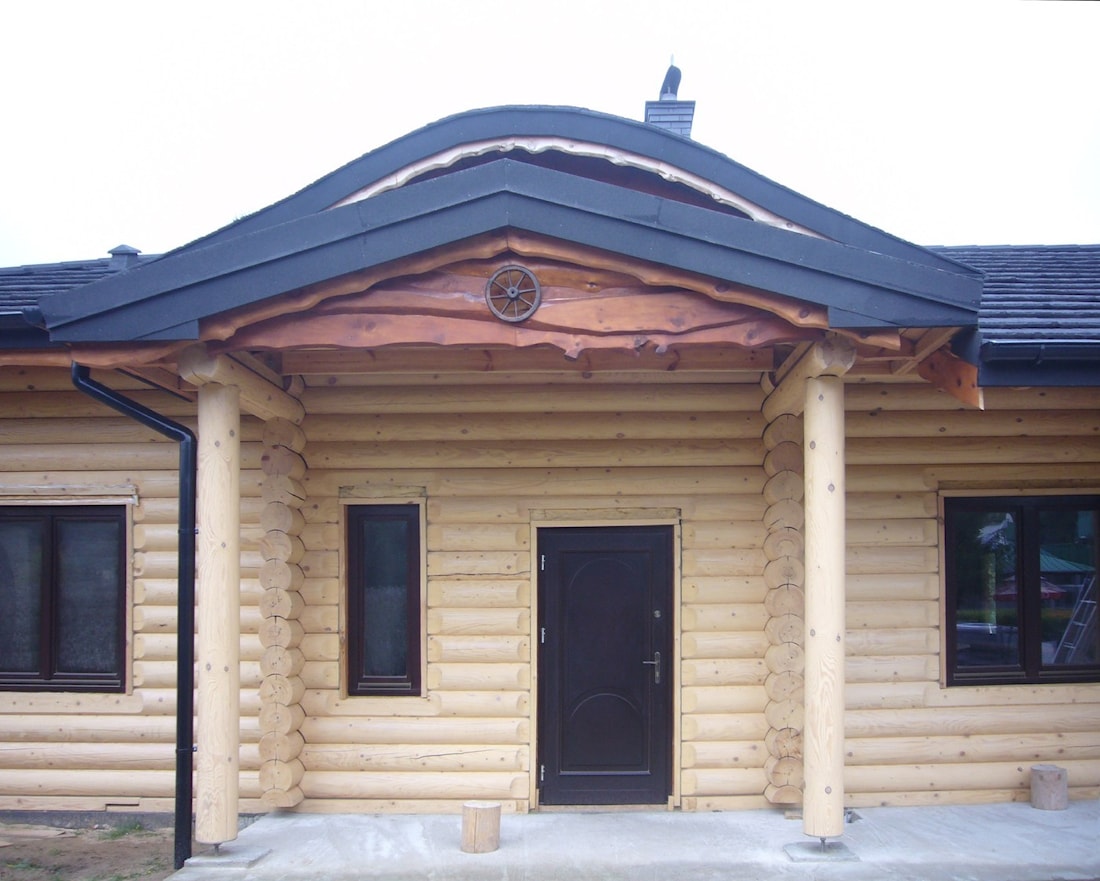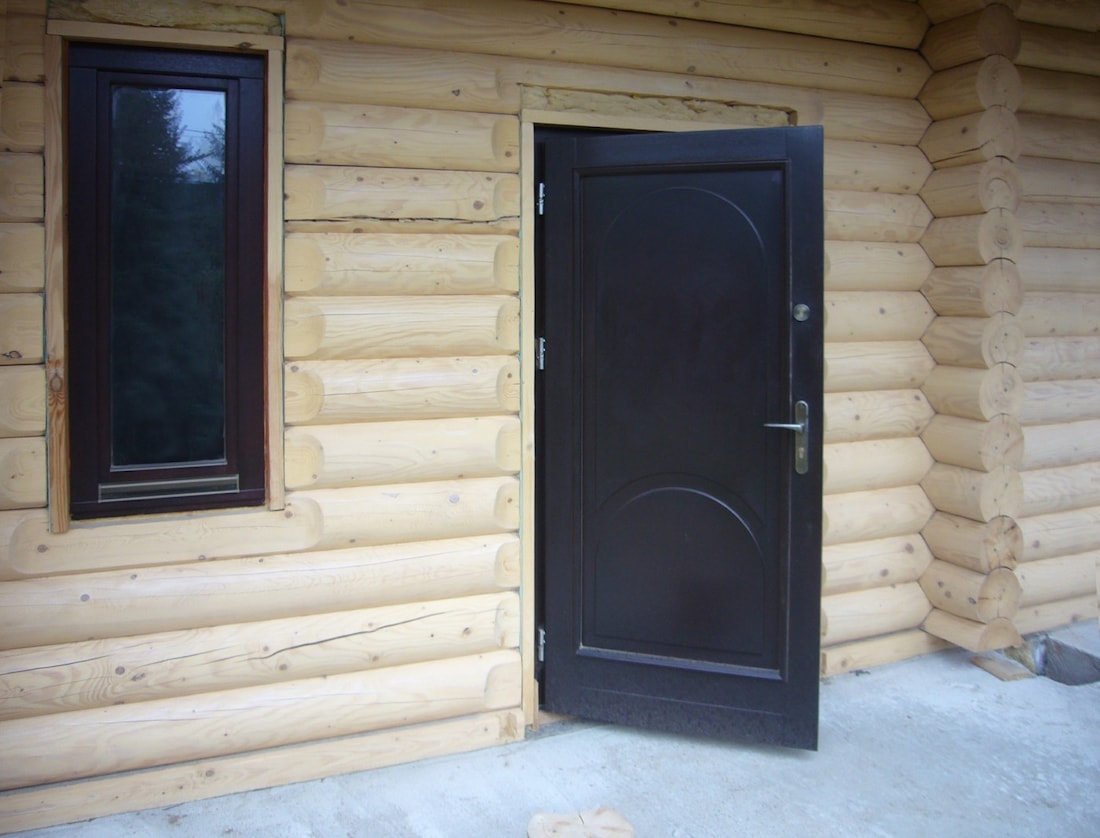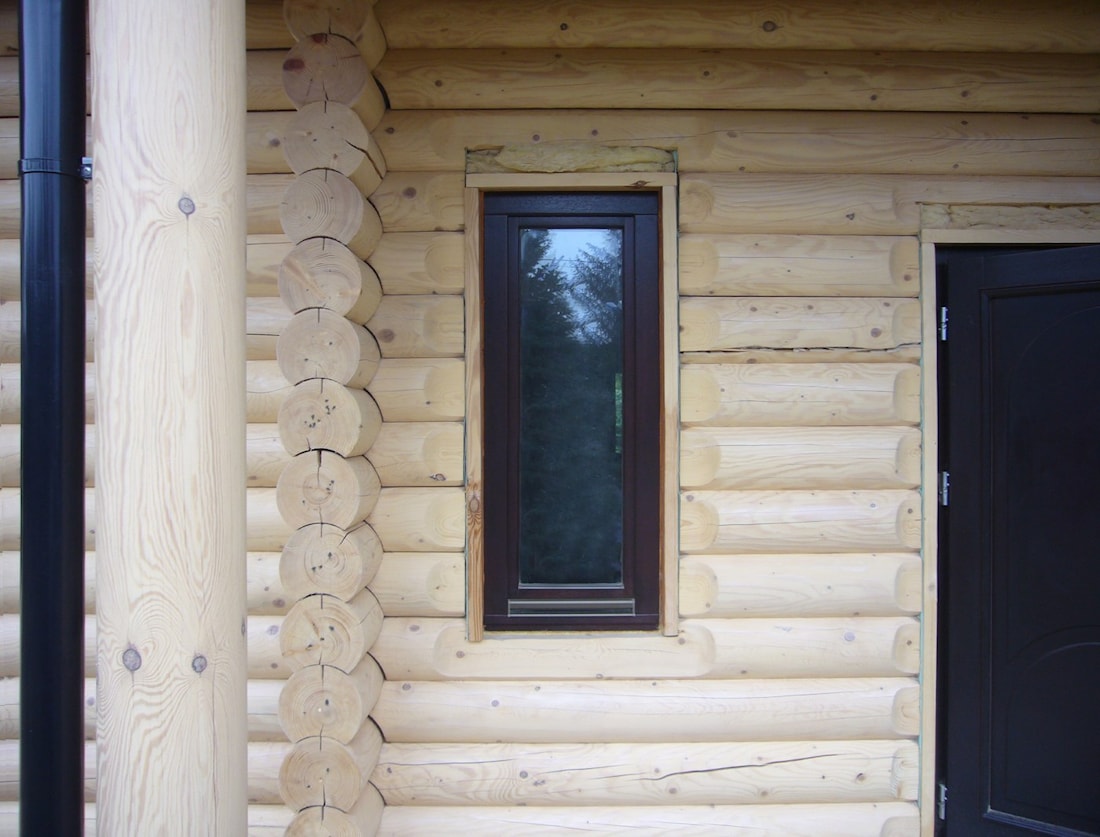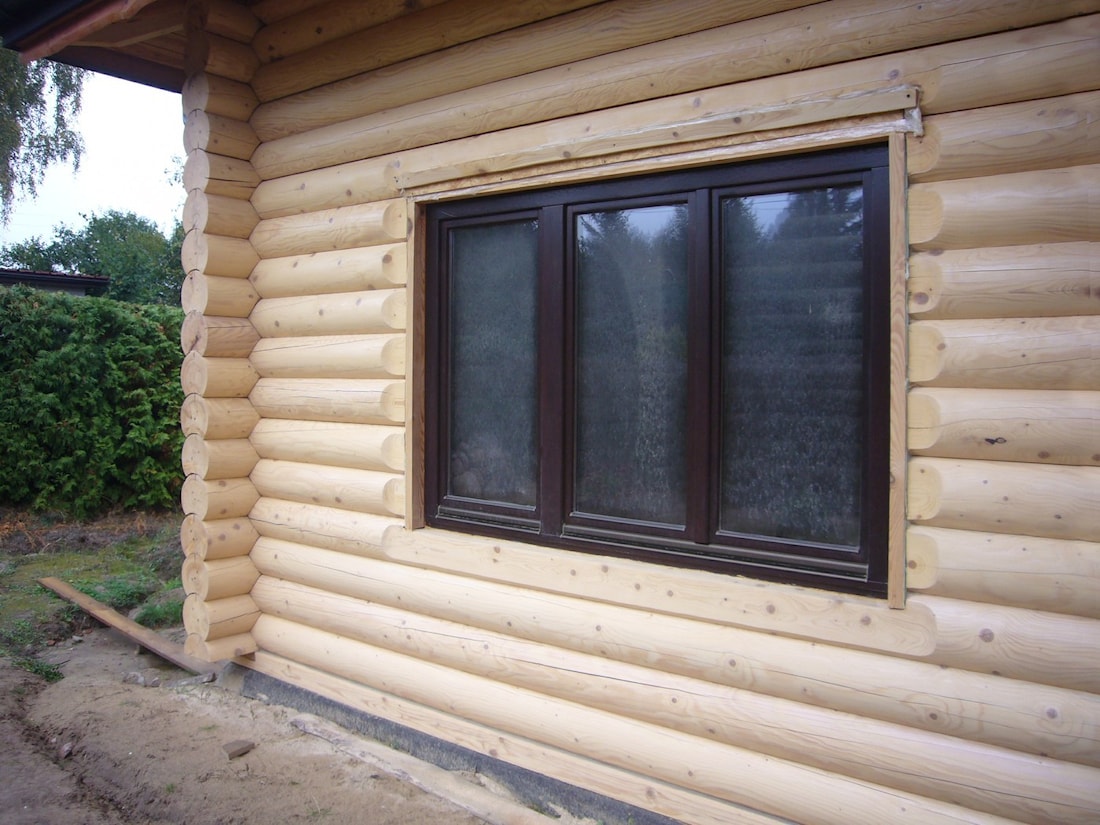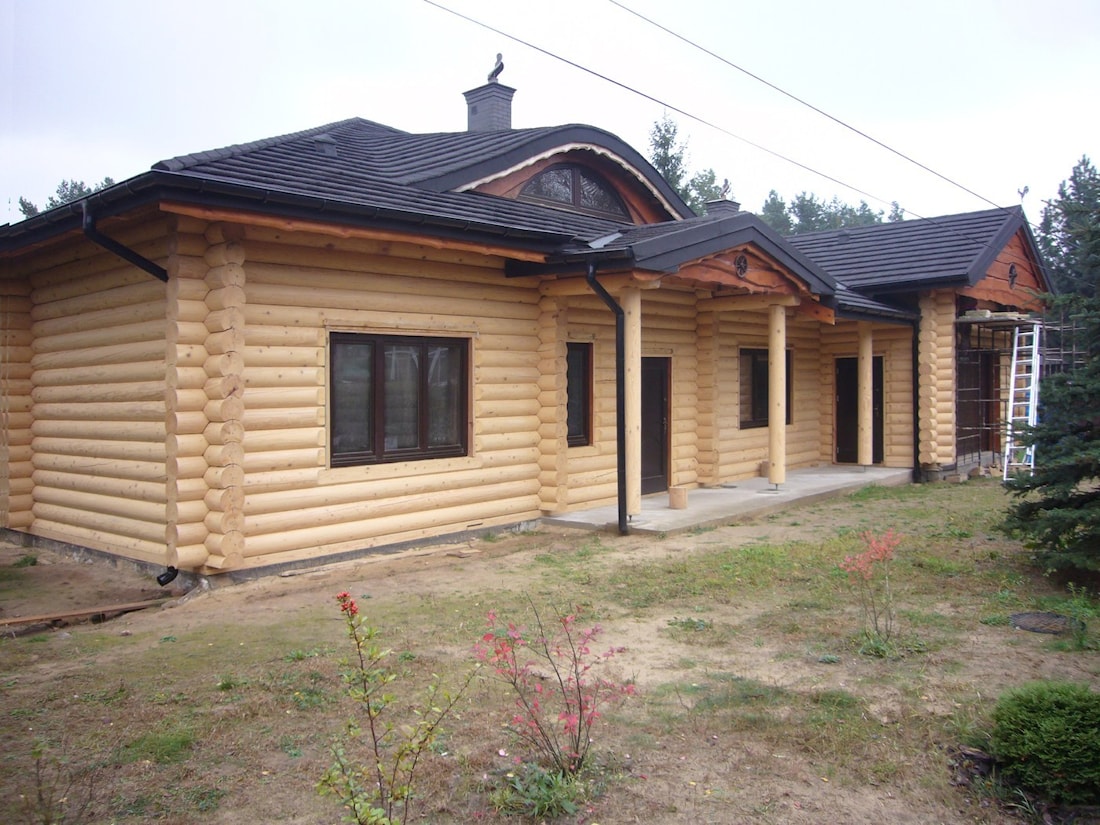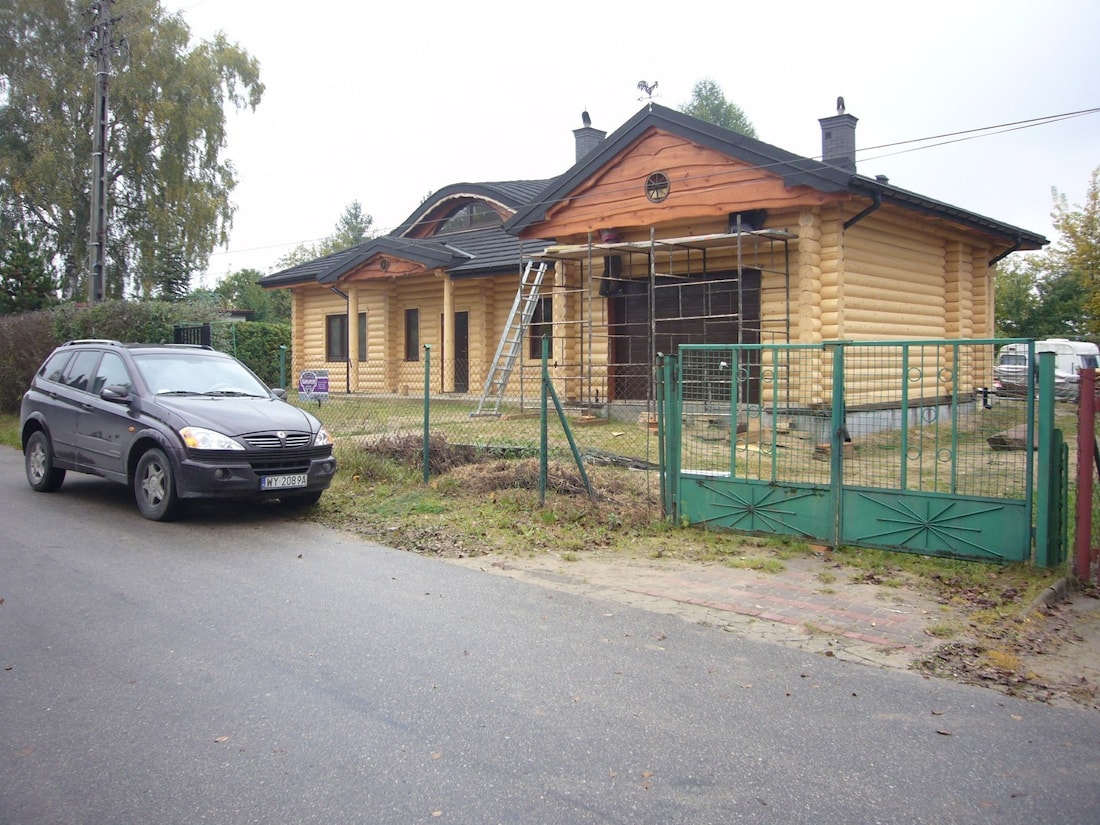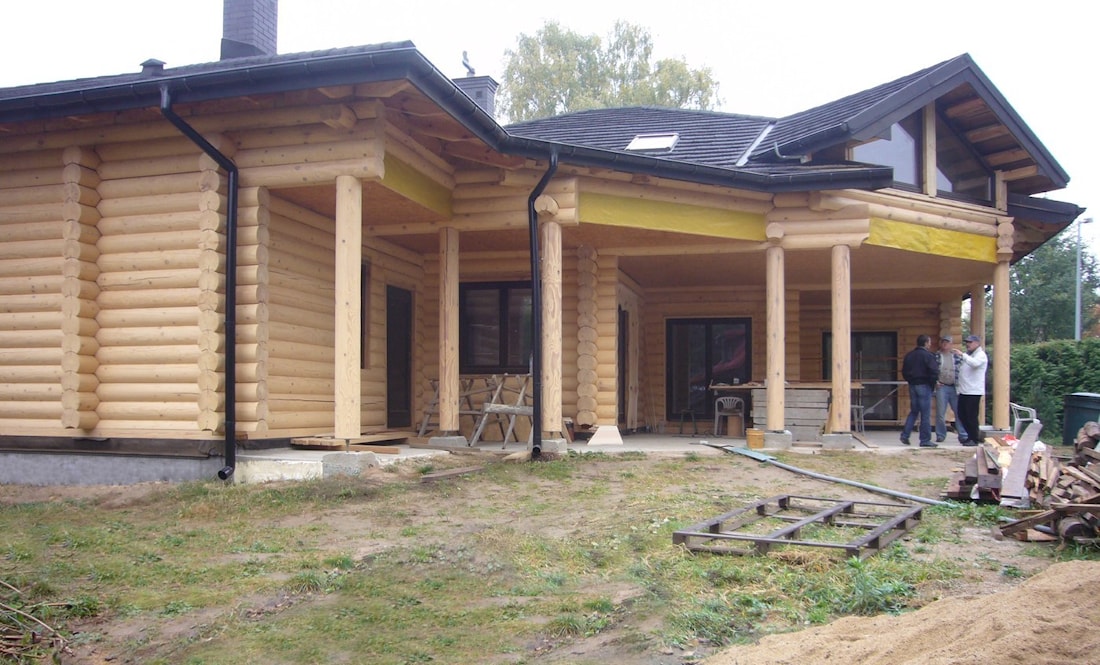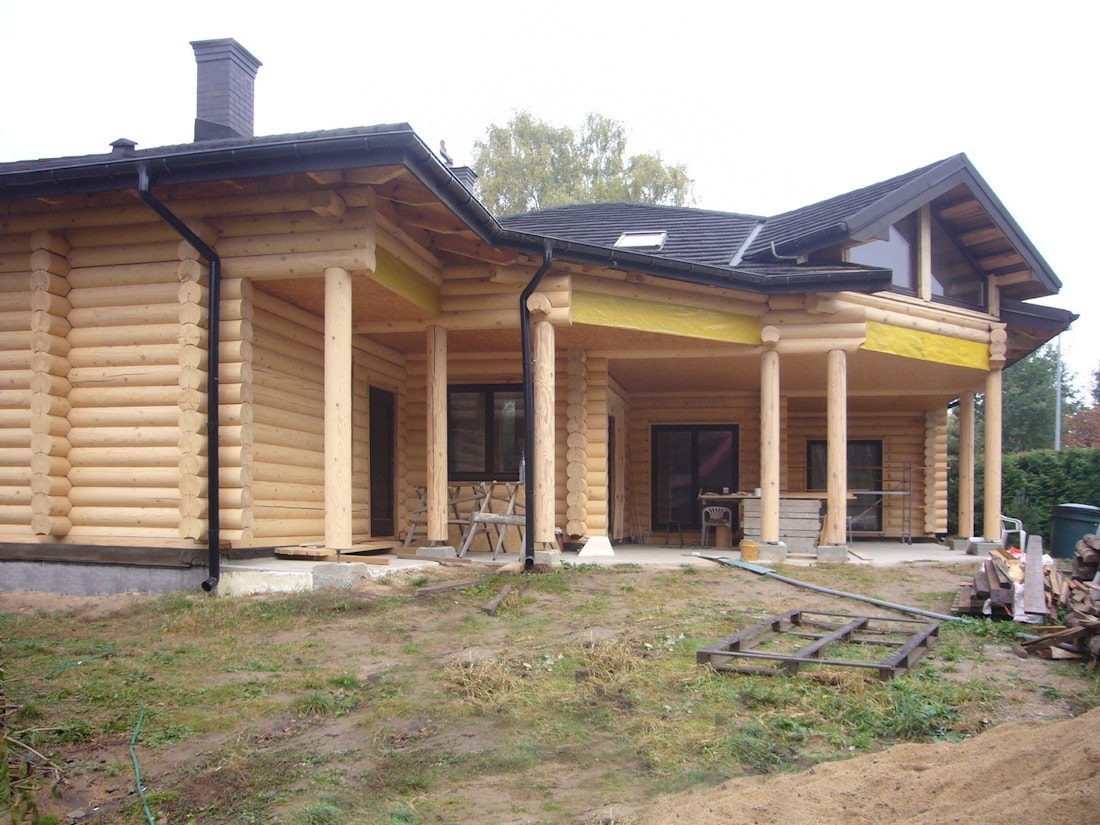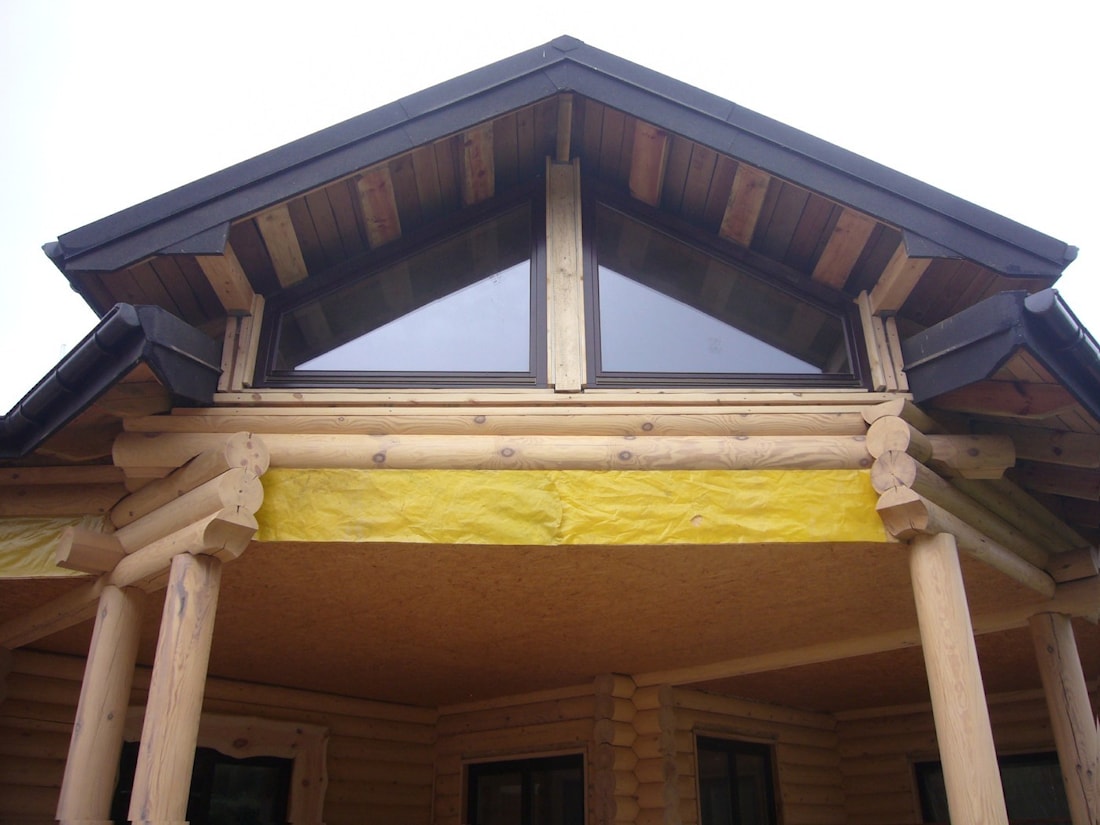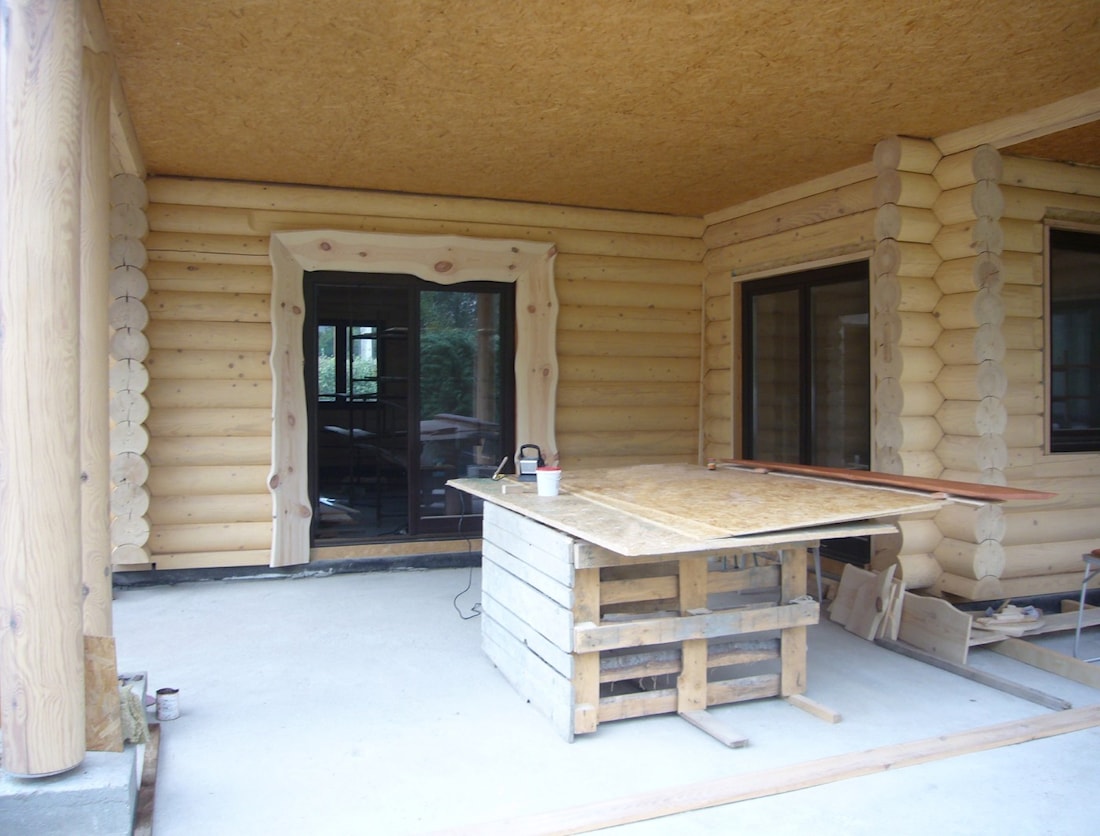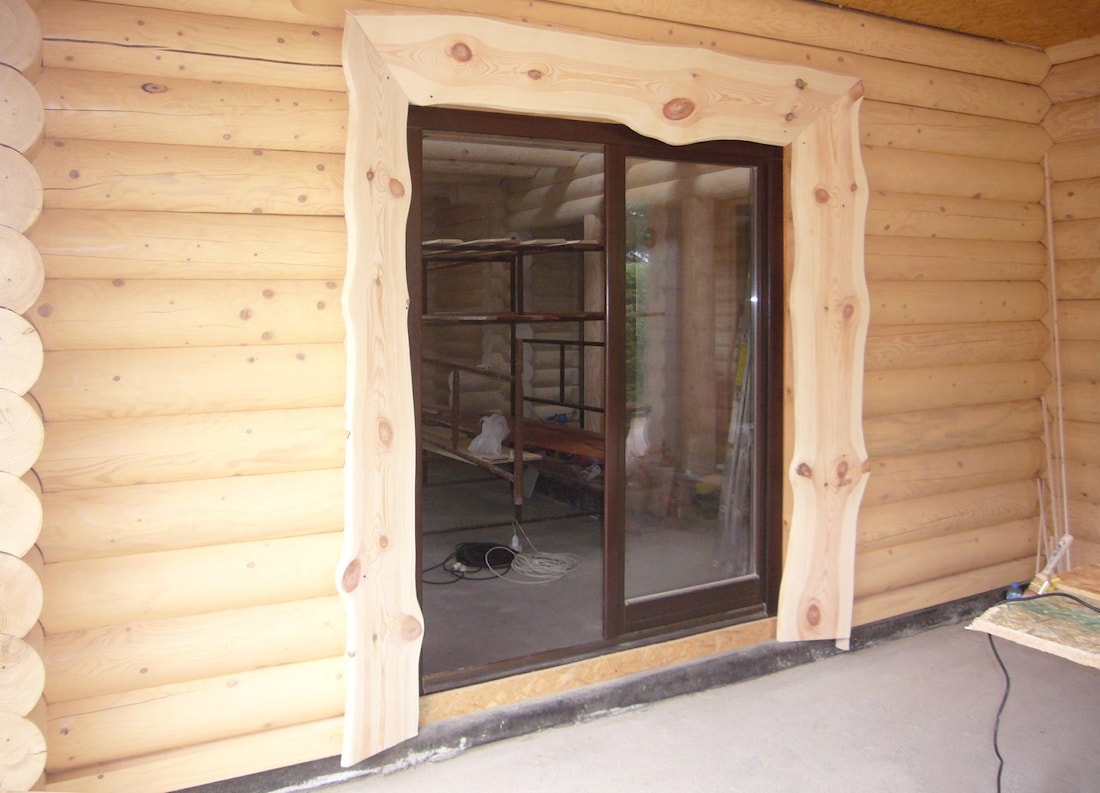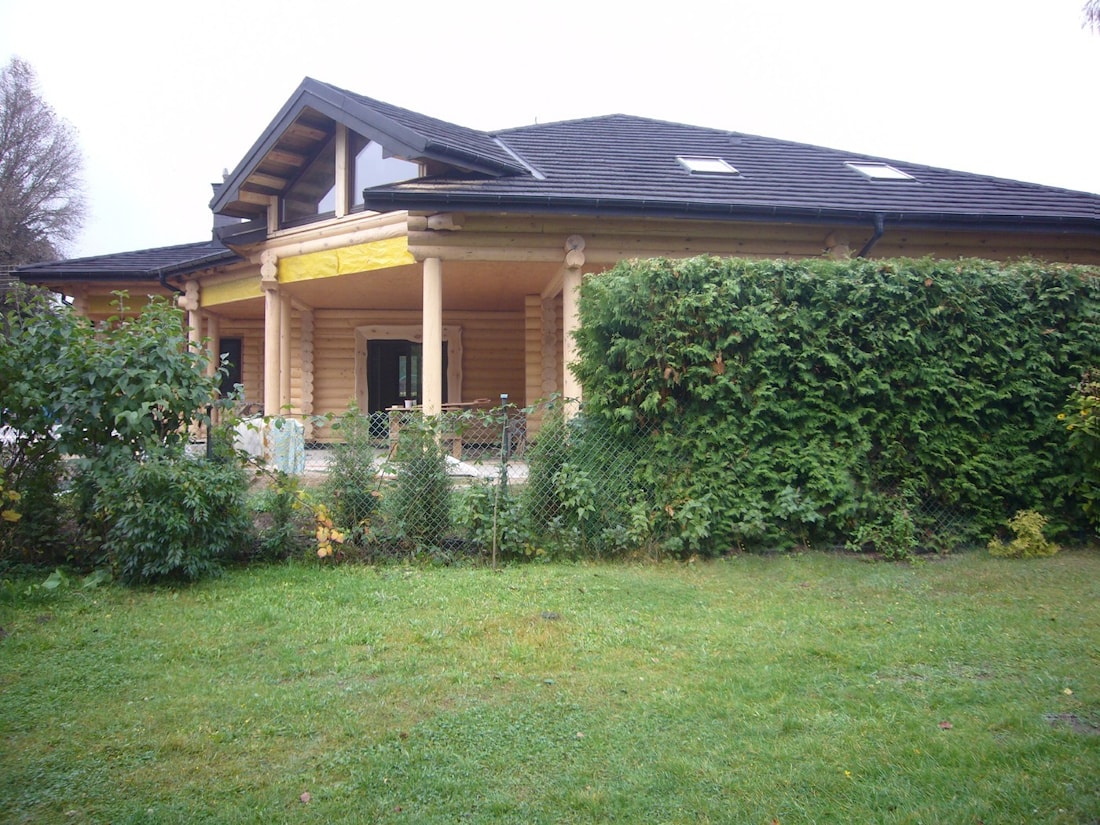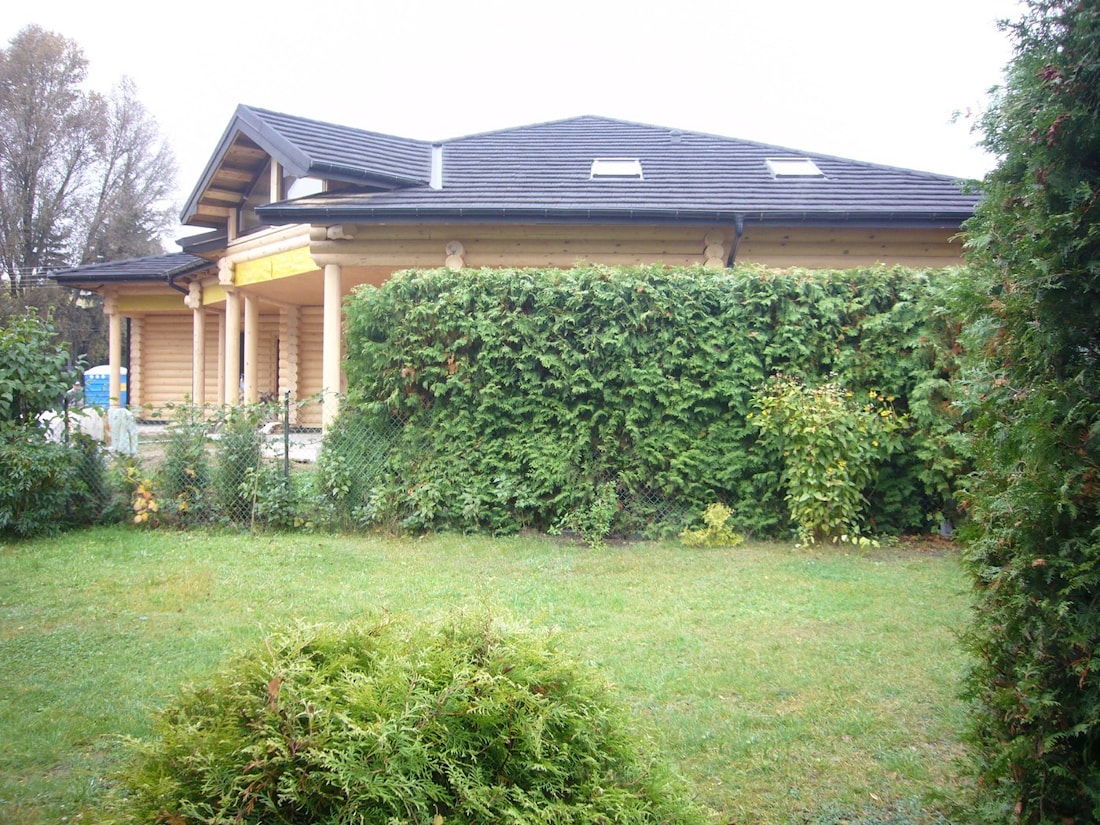 This house will be comfortable for the family with 5-6 members. This project is various, so it can be adapted to the customer's wishes. The main thing is - it is cozy, safe, energy-saving.
The task of the project was to show how a modern functional home can be harmoniously incorporated into the environment.
Photos of the interiors of wooden houses can be found here.