21st International Specialized Exhibition "Belarusian Building Week - 2021" Minsk 2021
From April 07 to April 09, 2021, the 21st International Specialized Exhibition Belarusian Construction Week 2021 will be held in Minsk. Venue: Falcon Club, СРК (Minsk, Belarus)
An annual large-scale event, more than 250 organizations from the construction industry of Belarus, Lithuania, Russia, China, Germany, Holland and Poland take part in it.
You can visit the exhibition
"Belarusian Construction Week-2021"
in Minsk on weekdays.
The organizer of this exhibition "Belarusian Construction Week 2021" was the company
MinskExpo CJSC.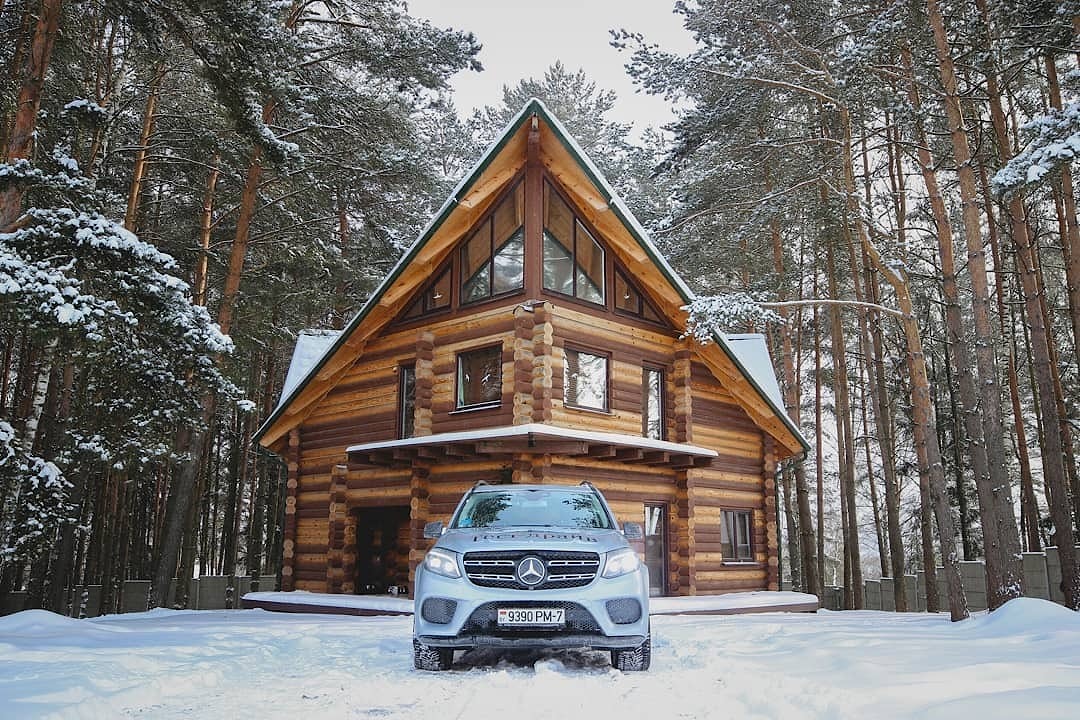 Support is provided by the Ministry of Architecture and Construction of the Republic of Belarus, as well as the Union of Builders, the Ministry of Industry of the Republic of Belarus, the Belarusian Union of Architects, BNTU, the Public Association "Association of Landscape Industry Specialists", the Association of Foundry and Metallurgists of the Republic of Belarus, the World Organization of Foundry (WFO). This event is a notable event in the construction industry. Its significance is recognized by professionals.
The exhibition
"Belarusian Construction Week 2021"
will present modern construction equipment and machinery. New technologies that allow you to build houses quickly, efficiently and, most importantly, not expensive will not be overlooked. The following production and technological areas are presented at the exhibition: doors, windows, roofs and roofing systems, sanitary equipment, wall materials, tools, improvement of house adjoining territories, ventilation, heating, transport and lifting equipment, equipment for the construction site.
"Belarusian Construction Week 2021"
has many features. First of all, the exhibition attracts new companies every year, looking for the opportunity to promote their goods, services, and self-development. Visitors find partners for the supply of the most modern building materials, equipment, technologies, business representatives - interested partners.
The exhibition area is increasing annually, which testifies to the ever-growing interest of companies in the construction industry. The quality of the exhibition is undoubtedly improving: the expositions are made out brightly and individually, which corresponds to the international status of the event.
In the framework of the
Belarusian Construction Week 2021
, various business events are held, in which their participants receive analytical information, meet with colleagues, gain additional experience and find new business relationships.
It is also worth noting that in parallel the exposition of the Belkommuntech exhibition will be presented. On it you can get acquainted with the road construction industry, technologies that save resources and energy, devices, equipment, machinery and much more that will help solve the problems of the housing and communal sector.
For those who plan to engage in the construction of a wooden house, it is planned to present the Salon "Wooden and suburban construction." Here you can see expositions such as "wooden houses", "wooden cottages", "designing wooden houses", "building wooden houses", "Reconstruction and decoration of wooden houses".
Particular attention will be paid to such building materials as profiled timber, glued timber and logs - wall materials that meet the criteria of quality, reliability, environmental safety. It is here that construction companies specializing in wooden housing construction using the above-mentioned wall materials will present their achievements and products.
Of course, everything related to the construction of a wooden house, from its foundation to the rafter system, will be presented at the exhibition. The
"Belarusian Construction Week 2021"
will also feature wooden house projects, frame house projects, two-story cottage projects, bath houses and gazebos, and much more.
These will be the best examples created by talented architects, taking into account modern trends in wooden housing construction. Thus, having visited the exhibition, it will be possible to form an idea of ​​the direction in which construction thought is moving.
The design of wooden houses is what the attention of industry experts is focused on today. At the moment, we find projects of wooden houses, the appearance of which is not much like a traditional one. Today at the forefront of high-tech, some futurism. With the help of special technologies, the desired appearance of the house is achieved. Just all this can be seen at the exhibitions within the framework of the
Belarusian Construction Week 2021
Minsk 2021, which will be visited by tens of thousands of people not only from Belarus, but also from neighboring countries and far abroad. Thanks to this, each potential developer has the opportunity to order the construction of a turnkey wooden house, having done it at competitive prices.
Who else will come to this exhibition? Of course, companies that specialize in the production of building materials from wood. They will be interested in equipment - woodworking machines, capable of solving production problems with minimal costs, as well as performing complex tasks.
Today it is one of the most important aspects that affect not only the quality of building materials, but also their price. Say, to build a house from a profiled beam cheaply is possible only if all the production stages are low-cost. This will attract the attention of potential customers and open the prospect for the development of the company itself.
Therefore, the purchase of modern equipment is the requirement of the day, because building cheaply does not mean to the detriment of quality. Machine tools, tools, other equipment - products / products of Russian and European companies that have weight in the construction market and are recognized by professionals. Following this trend, it is possible to ensure that the house of timber will be available to the mass consumer.
Unconditional attention will be focused on all kinds of structures, for example, rafters. Correct calculation, high-quality assembly work - two postulates, the compliance with which fully depends on the durability of the structure. This also applies to walls. This should also include the foundation for a wooden house, of which there are several types and you should choose from them given the type of soil on the construction site.
Heating, ventilation - another area of ​​the exhibition. It will present technologies, systems, as well as basic and auxiliary equipment that can create a perfect microclimate for life. By the way, wood is unique in that it is able to "breathe", providing natural air filtration in residential premises. In this case, air is saturated with useful substances that contribute to the destruction of viruses and allergens.
Windows and doors are another exhibition area. It is through windows and doors that cold, dust, dirt and noise penetrate the house. Therefore, both doors and windows should not only be tight, but also provide air microcirculation. Thus, at the exhibition it will be possible to get acquainted with the best examples of windows and doors, and if necessary, establish business partnerships so that later new windows and doors can be purchased at a reasonable price.
As we see, "Belarusian Construction Week" is extensive and multidirectional, attractive to participants and visitors. This is not just "Belarusian Construction Week" - it is a period of new discoveries for all participants in the construction industry. Efficiency is the main trend in construction today. He is trying to answer all those industry participants who are looking tomorrow, who are looking for opportunities to expand the list of services and products.
Here you will find the most complete information about what builders, architects live, what problems they care about, what tasks they are doing today. Visitors - potential developers - will be able to see what they expect and this is important, because it is an exhibition, to open the curtain, to look into the near and such distant future, to make the impossible possible.
At the
"Belarusian Construction Week 2021"
will be presented:
Roofs, doors, windows:
- Partitions. Prefabricated lightweight construction
- Windows made of PVC, aluminum, wood.
- Plastic, PVC and glass technologies
- Protective systems. Roller blinds, cornices, window sills.
- Gates, barriers and automation systems
- Doors, interior, entrance, balcony, industrial
- Front technologies
- Roofing and waterproofing materials
- Ceramic tile
- Cement, brick, concrete, building blocks, finishing materials, mixtures
- Floor coverings
- Finishing materials, plastic panels
- Varnishes, paints, impregnations, wallpapers, chemistry
- Lining, board, timber
- Power tool, electrician
- Concrete and mortar treatment
- Transport equipment
- Scaffolding. Formwork
"Country wooden construction"
- Construction, design and interior decoration.
- Wooden houses. Cottages.
"Landshavt, interior, cottage"
- Park sculpture and architectural forms, winter garden
- Design and architecture, landscape construction
- Pools and pumps, fountains,
- Pergolas, playgrounds
- Garden furniture
- Sauna and bath
- Plumbing equipment
- Ventilation, air conditioning, heating
- Water supply system
- Fireplaces
- Gas equipment
- Lighting
- The interior. Mirrors The stairs.
- Security alarm
Archiline Log Houses, which offers a wide range of services in the framework of wooden housing construction, plans to become a participant in the "Belarusian Construction Week - 2019" Minsk 2019, which offers a wide range of services in the framework of wooden housing construction: design of wooden houses, production of wooden houses, construction of wooden houses, production of wall materials - glued beams, logs, profiled timber.
Company address Archiline Log Houses: 220049 Republic of Belarus, Minsk, st. Nekrasova 114, office 49 Phones:
+375 17 287 80 20
+375 29 6 200 567
Velcom
+375 29 8 060 567
MTS
Official website of the organizer