Belarusian Industrial Forum 2022, Building Exhibition - Belarus, Minsk

Affordable housing. Building technology. Attractive business

From September 27-29, the Belarusian Industrial Forum 2022 will be held in Minsk. Meeting place: capital of Belarus, 20/2 Pobediteley Ave., Football Arena.

(Attention please! In the case of COVID-19 the place, termes and dates of performance of the exhibit can be changed in 2022. Be updated on provider's website.)

The Belarusian Industrial Forum (BPF-2016) was opened in 1997, growing from year to year in its importance, which attracts specialists interested in the development of high technologies, the development of innovative technologies, the introduction of scientific and technical order in various production areas. Today the forum is regarded as a major and important event with international status.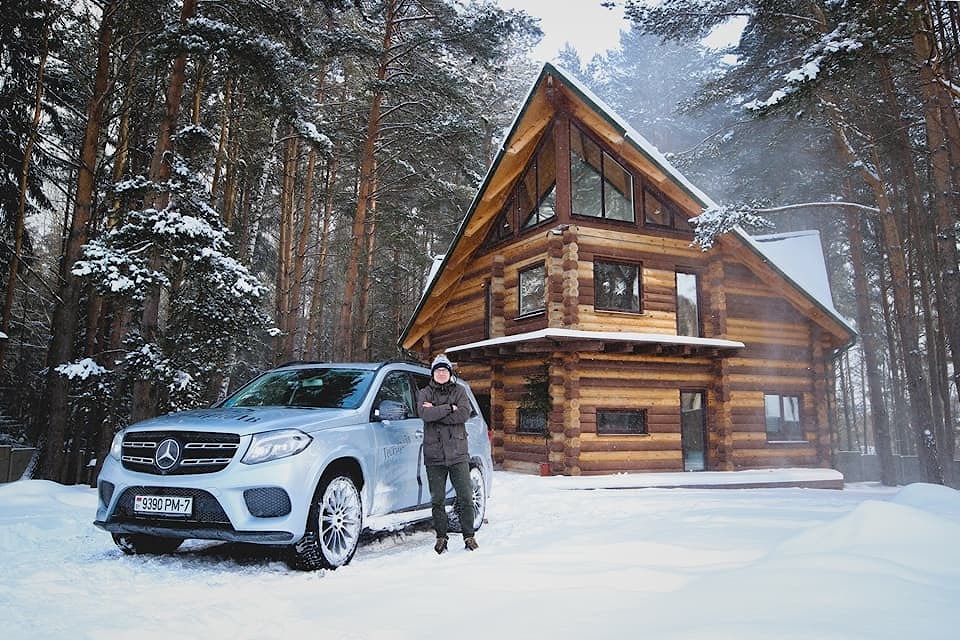 The forum platform is ideally adapted for organizing meetings of specialists and discussing current affairs, and developing optimal solutions to existing problems. This event is used by its participants to gain new experience. Here, business cooperation is actively being established that helps to attract investment, increase sales of products, etc.

The forum consists of thematic exhibitions, symposia, contests, business exchanges. All these measures are united by one goal: solving problematic problems associated with the release of products - competitive and high-tech, which would be in demand in the domestic and foreign markets; expansion of the use of modern technologies, equipment; establishment of new and strengthening of existing cooperative ties; improving the investment climate in the industrial sector of the Republic of Belarus. First of all, international exhibitions provided for by the forum program will be aimed at promoting the above interests. On her list are:

- The exhibition "Promexpo - a modern plant", which will present tools, equipment, materials, i.e. all that is necessary for the arrangement of a modern industrial enterprise;

- The exhibition "Promenergo", which will present electrical equipment, energy, used in industrial enterprises;

- The exhibition "Energy and Resource Saving and Ecology", the exposition of which will include technologies that will save energy resources, materials, increasing the return on their use; environmental protection technologies in various industrial sectors;

- The exhibition "Science and Innovation", where you can get acquainted with scientific developments, projects of the innovation plan, created for the needs of industrialists.

In addition, the program includes: plenary meeting of the BPF-2022; Symposium "Technologies. Equipment. Quality"; competition for the best resource-saving and energy-efficient technologies; professional competition among welders, exchange of subcontracts for industrialists; cooperation exchange on the topic "Energy and resource saving: science and business solutions"; exhibition "ProimIT-2022", in the framework of which an exhibition on information technologies applicable in the field of industry will be held.

Industrialists Forum attracts business representatives from the Russian Federation. This allowed Belarusian businessmen and specialists from various industries to establish fruitful and mutually beneficial cooperation with colleagues from many regions of Russia. Expositions of the CIS countries and Western Europe are organized (Ukraine, Slovakia, Moldova, Lithuania, Latvia, Italy). Thus, over the years of the existence of the Belarusian Industrial Forum, more than 50 thousand people visited it. Within the framework of this event over six years more than 150 business meetings, meetings, discussions, etc. were organized.

The Belarusian Industrial Forum 2022 will not remain without the attention of specialists from Archiline Log Houses, a leading Belarusian company working in the field of wooden housing construction. This is the company that today manages to say something new where, it would seem, everything has been said for a long time. In particular, the technology of logging residential buildings from logs has been known since time immemorial, but there are approaches that make it possible to build a house of wood cheaply, and even its appearance and layout of the premises fully comply with modern requirements.

Of course, this would not have been possible without the introduction of relevant technologies for the construction of wooden houses and woodworking. As the saying goes, the bottom line is a solid wooden house with a minimum cost per square meter. This is easy to verify if you recalculate the cost of the "square" apartment of a high-rise building and compare it with the already known result: the benefits are impressive.

This is also confirmed by the real estate market: the demand for environmentally friendly houses from profiled timber, houses from glued timber, houses from logs is slowly but surely growing. In a period of economic instability, when it is important to invest wisely, real estate construction is the best choice.

The company's specialists are actively promoting the idea of ​​wooden housing in Belarus, seeing this as a serious alternative to brick and monolithic high-rise buildings, the construction of which requires expensive brick, cement, reinforcement, reinforced concrete floors and much more.

If a huge amount of resources is spent for the production of these building materials, then the manufacture of wall material, and this can be a profiled beam, and a log round, and glued beam, is a relatively simple process that does not differ in laboriousness. Of course, the condition for fulfilling this factor largely depends on the technical equipment of the enterprise.

At Archiline Log Houses, everything is in order with this: a large production base has been created, equipped with modern German and Swedish machines, other equipment, and machinery; Actual house-building and woodworking technologies have been introduced, which are now used in Western Europe, as well as in Canada and the USA. Thus, Archiline Log Houses is able to offer the best that potential home buyers need.

Archiline Log Houses company works honestly, takes care of the interests of its customers, offering a variety of business cooperation options. This corporate flexibility sets the company apart from everyone else. Therefore, consumers come here not only from Belarus, but also from Russia, the CIS countries and Western Europe.

We managed to establish cooperation with the latter thanks to Archiline Log Houses passing in 2014 the European technical certification and obtaining the European certificate of production ETA 14/0367. Thoughtful work to improve production processes brought a positive result, strengthened the company's image in the market of many countries of the world. For example, most recently, Archiline Log Houses won a tender for the construction of two glued-beam houses in the village of Bakuriani (Georgia). Representatives of Georgian business circles who are interested in developing the alpine ski resort, which is Bakuriani, liked the Til project (total area 79 sq.m).

Why not take this project to Belarusians ?! A set of this house from glued beams will cost 870 million rubles - the amount in which housing is valued in the secondary real estate market. Buying a "pretend" house for the money is an unreasonable decision when there is an alternative and very profitable option from Archiline Log Houses.

The company offers a variety of projects of wooden houses, the difference of which is not only in the size of the total and living area, number of floors, type of wall material. Great importance is attached to the purchasing power of potential consumers.

Therefore, Archiline Houses offers wooden houses at a low price. As an example, let's give the "Chainmail" project, the set of which costs only 360 million rubles. On 48 sq.m. the total area is 4 rooms, the layout of which provides internal space.

It is important to note here that in the first and second cases you can build a house with your own hands without resorting to the services of specialists. Archiline Log Houses will provide you with detailed instructions that describe what and how to do.

The experience and image gained by Archiline Log Houses can be advantageously used by enterprising people who are starting construction companies. Enough to establish cooperation through the purchase of a franchise.

This is a unique chance for those who are looking for a "turnkey business", who want to actively advance in the market, offering goods and services, who do not have time to create their own brand, but at the same time wish to take advantage of all the advantages of a long-running company. The franchise from Archiline Log Houses is a streamlined business system. Having concluded a contract, a client for a franchise purchase receives:

- franchising agreement;

- an agreement allowing the use of TM "House Factory";

- ways to promote advertising (commercial interests);

- finished projects of wooden houses;

- methods of selling houses, as well as their assembly;

- information support.

The main advantage of working with Archiline Log Houses is the ability to conduct business in countries where the EU certificate is valid. Benefits:

- sales of goods that are well known in the markets of many EU and CIS countries;

- production of products that meet high international standards;

- expanding the portfolio of orders by attracting new customers;

- low franchise price (from 21.3 million Belarusian rubles.);

- quick return of invested funds;

- data for communication with the company operating on the acquired franchise is available on the popular Archiline Log Houses website, so there is no need to create a new website and promote it in the global network;

- The franchise business is developing easier and faster than when they start it from scratch.

To become a partner of Archiline Log Houses, you must have a certain amount of investment; an office, minimal knowledge in the construction industry and a great desire to create a production and technological base within the framework of the franchise standards.

Thus, acquiring the Archiline Log Houses franchise, you can occupy a niche that does not have much competition in the domestic market, so the business will certainly be profitable and successful. More about this at the Belarusian Industrial Forum.

List of exhibitors at the Belarusian Industrial Forum 2022:

1. Dacpol, Sp. z o.o. - Poland

2. AKOTERM FLAX, limited liability company - Belarus

3. AMKODOR - holding management company, open joint stock company - Belarus

4. ATLANT, Closed Joint-Stock Company - Belarus

5. AEROSYSTEM, Limited Liability Company - Belarus

6. BARANOVICHI PLANT OF MACHINE SUPPLIES, Open Joint-Stock Company - Belarus

7. BELAZ - MANAGEMENT COMPANY OF THE HOLDING "BELAZ-HOLDING", open joint-stock company - Belarus

8. BELANI, a branch of the Unitary Enterprise "Borisov combine of bakery products" - Belarus

9. BELARUSSKABEL, open joint-stock company - Belarus

10. BelVTI, open joint-stock company - Belarus

11. BELVTORCHERMET, Open Joint-Stock Company - Belarus

12. BELGAZTEHNIKA, Republican Unitary Enterprise - Belarus

13. BELGI, Joint Closed Joint-Stock Company - Belarus

14. BELKARD, open joint-stock company - Belarus

15. BELKOMMUNPROEKT, design republican unitary enterprise - Belarus

16. BELKOTLOMASH, research and production enterprise, limited liability company - Belarus

17. BELNIILIT, open joint-stock company - Belarus

18. BELOOZERSKY ENERGOMECHANICAL PLANT, open joint-stock company - Belarus

19. BELARUSIAN STATE INSTITUTE OF METROLOGY, Republican Unitary Enterprise - Belarus

20. Belarusian State Institute for Advanced Studies and Retraining of Personnel in Standardization, Metrology and Quality Management - Belarus

21. BELARUSIAN STATE INSTITUTE OF STANDARDIZATION AND CERTIFICATION (BelGISS), Republican Unitary Research and Production Enterprise - Belarus

22. BELARUSIAN STATE TECHNOLOGICAL UNIVERSITY, educational institution - Belarus

23. BELARUSIAN STATE UNIVERSITY - Belarus

24. BELARUSIAN STATE UNIVERSITY OF INFORMATICS AND RADIOELECTRONICS, educational institution - Belarus

25. BELARUSIAN STATE ACCREDITATION CENTER, republican unitary enterprise - Belarus

26. BELARUSIAN METALLURGICAL PLANT - MANAGEMENT COMPANY OF THE HOLDING BELARUSIAN METALLURGICAL COMPANY, Open Joint-Stock Company - Belarus

27. BELARUSIAN SCIENTIFIC RESEARCH CENTER "ECOLOGY", Republican Scientific Research Unitary Enterprise - Belarus

28. BELARUSIAN-RUSSIAN UNIVERSITY, state institution of higher professional education - Belarus

29. BelTAPAZ Grodno Lathe Chuck Plant, Open Joint Stock Company - Belarus

30. BELTSVETMET, open joint-stock company - Belarus

31. BELELECTROMONTAZHNALADKA, open joint-stock company - Belarus

32. BELENERGOREMNALADKA, open joint-stock company - Belarus

33. BOBRUISK MACHINE-BUILDING PLANT, open joint-stock company - Belarus

34. BORISOVSKY PLANT "AUTO HYDRAULIC AMPLIFIER", open joint-stock company - Belarus

35. BORISOVSKY FACTORY OF AUTOTRACTOR ELECTRICAL EQUIPMENT - AUTO COMPONENTS HOLDING MANAGEMENT COMPANY, open joint-stock company - Belarus

36. BREST ELECTROLAMP PLANT, open joint-stock company - Belarus

37. BREST ELECTROMECHANICAL PLANT, open joint-stock company - Belarus

38. BSVT-NEW TECHNOLOGIES, additional liability company - Belarus

39. BTKVostok, a joint limited liability company

40. VIRTUAL TECHNOLOGIES, joint limited liability company - Belarus

41. VISTAN, open joint-stock company - Belarus

42. VITEBSK FACTORY OF RADIO DETAILS "MONOLITH", open joint-stock company - Belarus

43. VITEBSK FACTORY OF ELECTRIC METERS, open joint-stock company - Belarus

44. VITSTROYTEKHMASH, private unitary enterprise - Belarus

45. VYALES-LTD, limited liability company - Belarus

46. ​​GAZ-INSTITUT, State Institute for Advanced Studies and Retraining of Personnel in the Field of Gas Supply, Educational Institution - Belarus

47. GAZPROM TRANSGAZ BELARUS, open joint-stock company - Belarus

48. HEAD SPECIALIZED DESIGN BUREAU FOR THE COMPLEX OF EQUIPMENT FOR THE MICROCLIMATE, open joint-stock company - Belarus

49. GOMEL STATE TECHNICAL UNIVERSITY NAMED AFTER P.O. DRY, educational institution - Belarus

50. GOMEL STATE UNIVERSITY NAMED AFTER. F. SKORINI, Educational Institution - Belarus

51. GOMEL FACTORY "COMMUNAL", Open Joint-Stock Company - Belarus

52. GOMEL FACTORY OF CASTING AND NORMALS, open joint-stock company- Belarus

53. GOMEL FACTORY OF MACHINE UNITS, open joint-stock company - Belarus

54. GOMEL FOUNDRY FACTORY "CENTROLIT", Open Joint-Stock Company - Belarus

55. Gomselmash, OJSC - Belarus

56. HORIZON, Holding - Belarus

57. STATE RESEARCH AND PRODUCTION ASSOCIATION OF POWDER METALLURGY NAS BELARUS- Belarus

58. STATE COMMITTEE ON SCIENCE AND TECHNOLOGIES OF THE REPUBLIC OF BELARUS - Belarus

59. STATE COMMITTEE ON STANDARDIZATION OF THE REPUBLIC OF BELARUS - Belarus

60. GRODNO STATE UNIVERSITY NAMED AFTER. Y. KUPALY, educational institution - Belarus

61. BUSINESS COMMUNICATION SYSTEMS, ENERGOBELARUS.BY Limited Liability Company, Internet portal- Belarus

62. DEPARTMENT FOR ENERGY EFFICIENCY OF THE STATE COMMITTEE ON STANDARDIZATION OF THE REPUBLIC OF BELARUS - Belarus

63. DIESEL ENERGY, Limited Liability Company - Belarus

64. EUROSTANK, limited liability company - Belarus

65. LIVE AS THE OWNER, magazine - Belarus

66. VIZAS PLANT, open joint-stock company - Belarus

67. ZENIT, open joint-stock company - Belarus

68. ZLATOUSTOVSKY PLANT OF WEAPONS SPECIALIZED STEELS - Russia

69. Publishing House "VESTNIK INDUSTRY", Limited Liability Company - Russia

70. METER, Open Joint-Stock Company - Belarus

71. INSTITUTE "BELZHILPROEKT", Design Republican Unitary Enterprise - Belarus

72. INSTITUTE OF BIOORGANIC CHEMISTRY NAN BELARUSI, state scientific institution - Belarus

73. INSTITUTE OF MECHANICS OF METAL-POLYMER SYSTEMS NAMED AFTER. V.A. WHITE NAN BELARUSI, State Scientific Institution - Belarus

74. INSTITUTE OF MICROBIOLOGY OF NAS BELARUSI, state scientific institution - Belarus

75. INSTITUTE OF GENERAL AND INORGANIC CHEMISTRY OF THE NATIONAL ACADEMY OF SCIENCES OF BELARUS, State Scientific Institution - Belarus

76. INSTITUTE OF APPLIED PHYSICS NAN BELARUSI, state scientific institution - Belarus

77. INSTITUTE OF NATURE USE OF THE NATIONAL ACADEMY OF SCIENCES OF BELARUS, state scientific institution - Belarus

78. INSTITUTE OF HEAT AND MASS TRANSFER NAMED AFTER A.V. LYKOVA NAN BELARUSI, State Scientific Institution - Belarus

79. NAN BELARUSI INSTITUTE OF TECHNICAL ACOUSTICS, state scientific institution - Belarus

80. INSTITUTE OF PHYSICAL AND ORGANIC CHEMISTRY NAN BELARUSI, state scientific institution - Belarus

81. INSTITUTE OF CHEMISTRY OF NEW MATERIALS NAS of Belarus, state scientific institution - Belarus

82. INSTITUTE OF DIGITAL TELEVISION "HORIZON", UP - Belarus

83. INTEGRAL - holding management company, OJSC - Belarus

84. IRRIDIO MOTORS, Production Unitary Enterprise - Belarus

85. KOBRINSKAYA SPINDLING AND WEAVING FACTORY "HANDLE", open joint-stock company - Belarus

86. KOBRIN INSTRUMENTAL FACTORY "SITOMO", open joint-stock company - Belarus

87. KONUS, Republican Subsidiary Unitary Production Enterprise of the Republican Unitary Enterprise "Scientific and Practical Center of the National Academy of Sciences of Belarus on Agricultural Mechanization" - Belarus

88. KUZLITMASH, open joint-stock company - Belarus

89. HEAVY STAMPING FORGING PLANT, Open Joint-Stock Company - Belarus

90. Legmash Plant, open joint-stock company - Belarus

91. LIDA ELECTRICAL PRODUCTS PLANT, open joint-stock company - Belarus

92. MANULI HYDRAVLIX MANUFACTURING BEL, joint limited liability company - Belarus

93. MZOR - BELSTANKOINSTRUMENT HOLDING MANAGEMENT COMPANY, Open Joint-Stock Company - Belarus

94. MIDL IST PARTNERSHIP, private enterprise- Belarus

95. MINISTRY OF HOUSING AND COMMUNAL SERVICES OF THE REPUBLIC OF BELARUS - Belarus

96. MINSK AUTOMOBILE PLANT - MANAGEMENT COMPANY OF BELAVTOMAZ HOLDING, open joint-stock company - Belarus

97. MINSK CITY TECHNOPARK, Limited Liability Company - Belarus

98. MINSK FACTORY "TERMOPLAST", open joint-stock company - Belarus

99. MINSK PLANT OF AUTOMATIC LINES AFTER P.M. MASHEROV, Open Joint-Stock Company - Belarus

100. MINSK HEATING EQUIPMENT FACTORY, open joint-stock company - Belarus

101. MINSK MECHANICAL PLANT NAMED AFTER S. I. VAVILOV - MANAGEMENT COMPANY OF BELOMO HOLDING, Open Joint-Stock Company - Belarus

102. MINSK BEARING PLANT, open joint-stock company - Belarus

103. MINSK TRACTOR PLANT, open joint-stock company- Belarus

104. MINSK ELECTROTECHNICAL PLANT NAMED AFTER. V. I. KOZLOVA, Open Joint-Stock Company - Belarus

105. MINSKKOMMUNTEPLOSET, municipal unitary production enterprise for the operation and repair of communal heating networks and boiler rooms - Belarus

106. MINSK INDUSTRIAL ASSOCIATION OF COMPUTER ENGINEERING, Open Joint-Stock Company - Belarus

107. MOGILEVLIFTMASH, open joint-stock company - Belarus

108. MOGILEV FACTORY "ELECTRIC MOTOR", Open Joint-Stock Company - Belarus

109. MOGILEV METALLURGICAL PLANT, open joint-stock company - Belarus

110. MOGILEV REGIONAL EXECUTIVE COMMITTEE - Belarus

111. MOZYRSK MACHINE-BUILDING PLANT, open joint-stock company- Belarus

112. MOZYRSELMASH, open joint-stock company - Belarus

113. SCIENTIFIC AND PRACTICAL CENTER OF THE NAS OF BELARUS ON BIOR RESOURCES, State Scientific and Production Association - Belarus

114. RESEARCH AND PRACTICAL CENTER OF NAS BELARUS FOR AGRICULTURE MECHANIZATION, Republican Unitary Enterprise - Belarus

115. SCIENTIFIC AND PRACTICAL CENTER OF THE NATIONAL ACADEMY OF SCIENCES OF BELARUS IN MATERIAL SCIENCES, State Scientific and Production Association - Belarus

116. RESEARCH AND PRACTICAL CENTER FOR GEOLOGY, republican unitary enterprise- Belarus

117. SCIENTIFIC AND TECHNOLOGICAL PARK BNTU POLYTEHNIK, Republican Innovative Unitary Enterprise - Belarus

118. NATIONAL ACADEMY OF SCIENCES OF BELARUS - Belarus

119. NOVOGRUDSK GAS EQUIPMENT FACTORY, open joint-stock company - Belarus

120. NOVOPOLOTSK PLANT OF TECHNOLOGICAL METAL STRUCTURES, joint limited liability company - Belarus

121. UNITED INSTITUTE OF ENGINEERING NAS BELARUSI, state scientific institution - Belarus

122. OLSA, open joint-stock company - Belarus

123. SECONDARY MATERIAL RESOURCES OPERATOR, State Institution - Belarus

124. OPERATOR OF SECONDARY MATERIAL RESOURCES, public institution - Belarus

125. POLESIEELECTROMASH, open joint-stock company - Belarus

126. PRANAS, additional liability company - Belarus

127. OPTRON INSTRUCTION FACTORY, Open Joint-Stock Company - Belarus

128. RATON, open joint-stock company - Belarus

129. REPUBLICAN SCIENTIFIC AND TECHNICAL LIBRARY, State Institution - Belarus

130. REPUBLICAN CENTER FOR ANALYTICAL MONITORING IN THE AREA OF ENVIRONMENTAL PROTECTION, state institution- Belarus

131. REPUBLICAN CENTER FOR HYDROMETEOROLOGY, RADIOACTIVE POLLUTION CONTROL AND ENVIRONMENTAL MONITORING, government agency - Belarus

132. RECHITSKAYA METZNY FACTORY, open joint-stock company - Belarus

133. SALLING PLAST PRODUCTION ORSHA, Foreign Limited Liability Company - Belarus

134. SMORGON OPTICAL MACHINERY PLANT, open joint-stock company - Belarus

135. STANKOGOMEL, open joint-stock company - Belarus

136. MACHINERY PLANT "RED BORETS", open joint-stock company - Belarus

137. MACHINE PLANT them. S.M. KIROVA, open joint-stock company -Belarus

138. BUILDING, Bulletin - Belarus

139. TD "ABK", Limited Liability Company - Russia

140. TTF-GROUP, limited liability company - Belarus

141. UPNR, open joint-stock company - Belarus

142. MINSK MOTOR FACTORY HOLDING MANAGEMENT COMPANY, open joint-stock company - Belarus

143. UPEC Trading, Limited Liability Company - Ukraine

144. PHYSICAL-TECHNICAL INSTITUTE NAS BELARUSI, state scientific institution - Belarus

145. CENTER FOR INTERNATIONAL ECOLOGICAL PROJECTS, CERTIFICATION AND AUDIT "ECOLOGIYAINVEST", Republican Unitary Enterprise- Belarus

146. CENTER OF LED AND OPTOELECTRONIC TECHNOLOGIES OF THE NATIONAL ACADEMY OF SCIENCES OF BELARUS, Republican Scientific-Production Unitary Enterprise -Belarus

147. CENTRAL RESEARCH INSTITUTE OF COMPLEX USE OF WATER RESOURCES, Republican Unitary Enterprise - Belarus

148. TSNIITU, open joint-stock company - Belarus

149. SCHUCHINSKIY FACTORY "AUTOPROVOD", open joint-stock company - Belarus

150. ELECTRONICS INFO, magazine - Belarus

151. ENERGY and FEC, magazine - Belarus

152. ENERGY STRATEGY, magazine - Belarus

153. ENERGY, joint-stock company- Russia

In the Belarusian Industrial Forum 2022, the company Archiline Log Houses is going to take part and present its products, its services, the activity of which is associated with the design, production, construction of wooden houses from profiled glued beams and round logs.

220049 Republic of Belarus, Phone: tel. +375 17 287 80 20
Minsk, st. Nekrasov 114, office 49

Official website of the organizer: http://www.expoforum.by/