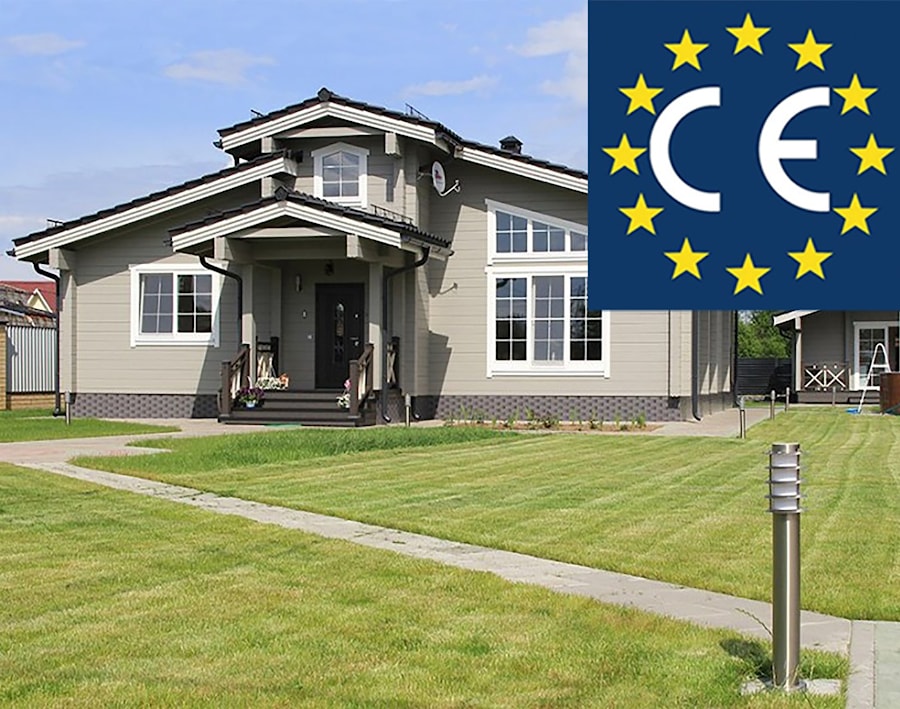 The total area of ​​the house is 129.5 m², of which 109.7 m² is the living area. For the construction of this house will require 78 cubic meters of wall material, which is not so much, given the width, length and height of the house. The architects managed to find a color scheme for the house: soft tones make it truly cozy, attractive, interesting, desired.
Total area 129.5 m2
Living area 109.7 m2
Number of living rooms 4
The volume of the wall material - profiled glued beams, section 200x200mm on request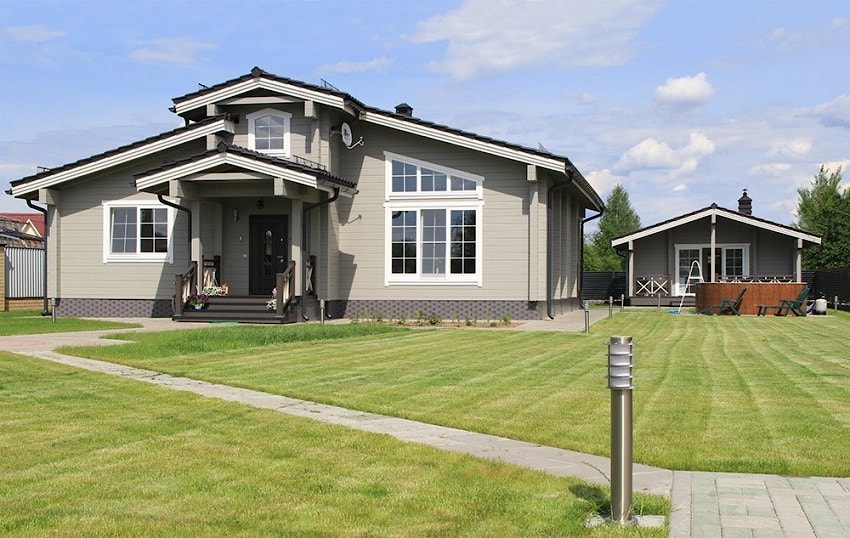 The architectural and artistic solution of the wooden house "Health" involves the creation of a modern and attractive image. The complex plan makes the house interesting for perception and comfortable for living. The total area is 129.5 m2, of which residential - 109.7 m2.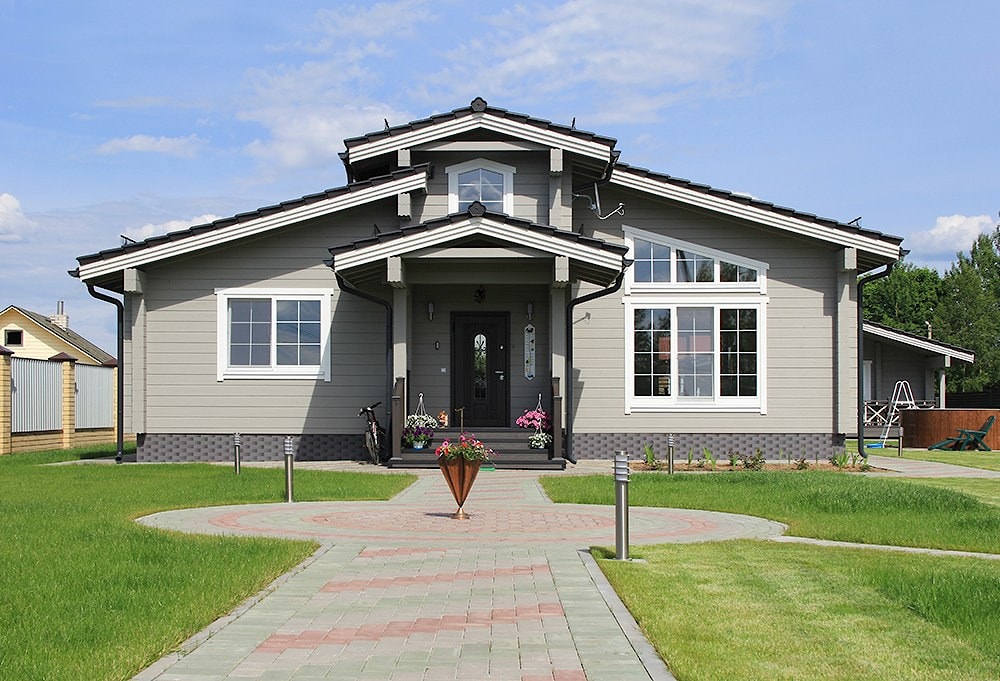 The project has everything for a comfortable family stay: a spacious living room combined with a kitchen, two cozy large bedrooms, an office, a mini-boiler room, a hall, a bathroom and a terrace. Two entrances to the house were designed: from the terrace, getting into the kitchen or mini-boiler room, and through an organized vestibule into the hall. Directly from the hall you can get into all the premises of the house. The interior of the house is free for movement and easy for orientation. A feature of the project was the windows of various shapes and sizes - they made the facades visually lighter and provided maximum illumination of the interiors. Although small windows in living rooms are not a sufficient source of natural light, they visually increase the height of the ceiling and level the effect of a blank wall.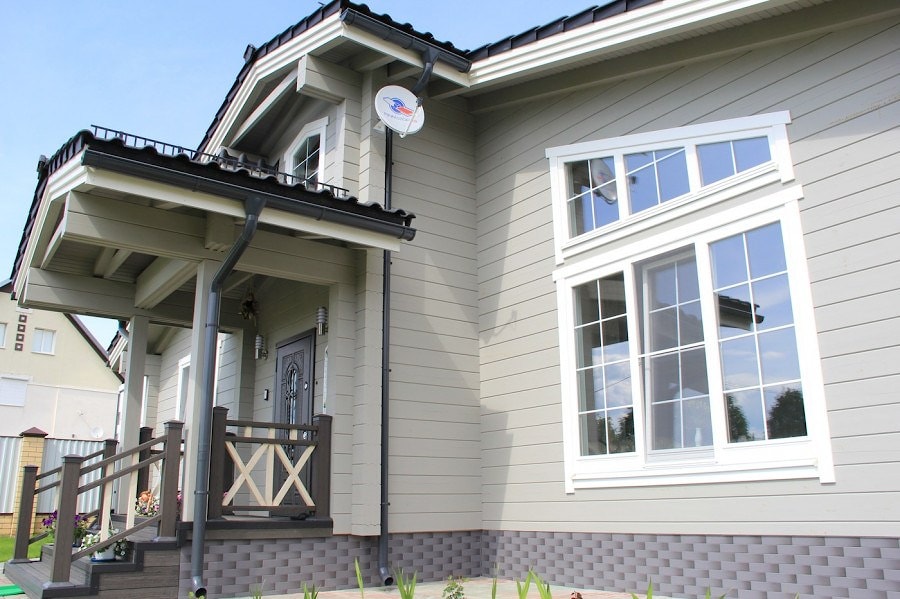 This project shows in the best way how to competently, concisely and harmoniously organize the interior of a house from glued beams. Softness and airiness are given to the interior by light, warm colors and high ceilings, creating a feeling of unlimited space. Large windows let in a lot of light, which made it possible to achieve a visual unity of the living space with nature, making it light, fresh and pleasant to perceive.
In the comfortably furnished living room you can gather the whole family for a relaxing holiday or invite guests and have fun in a big company, because there is enough space for everyone! The color scheme of the interior has a pleasant pastime, it is also possible to enjoy the warmth of the fireplace and enjoy the flame of fire.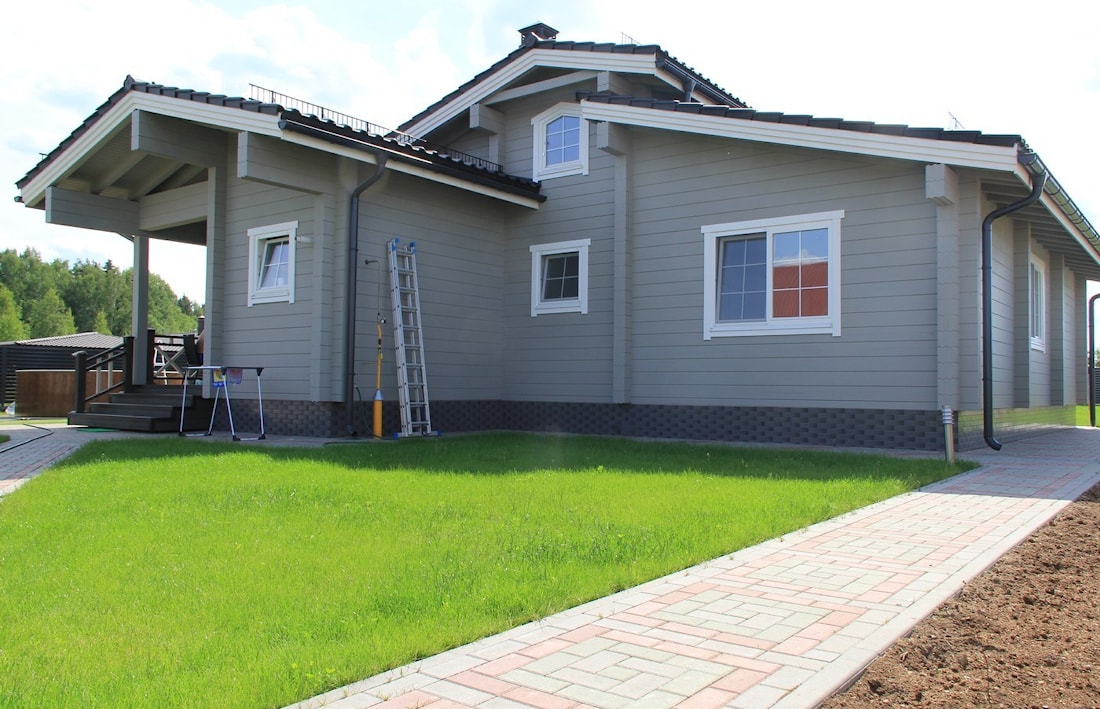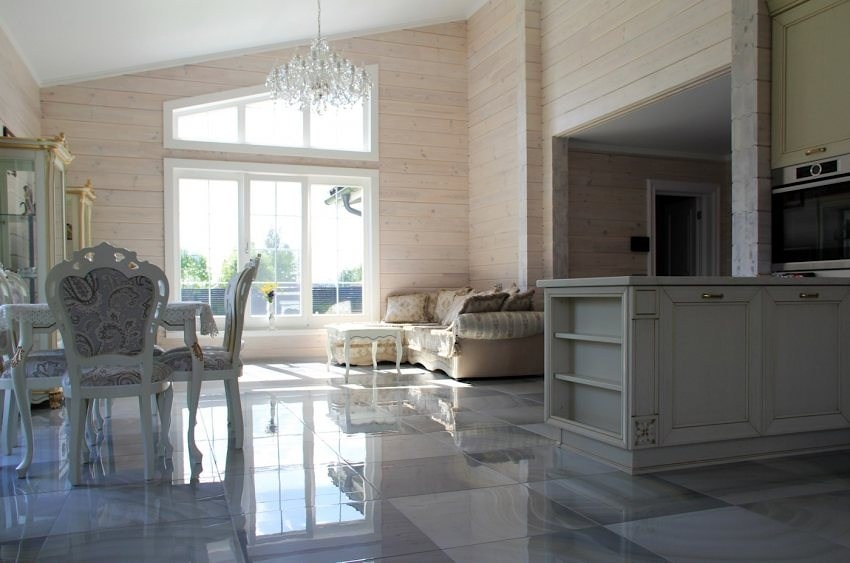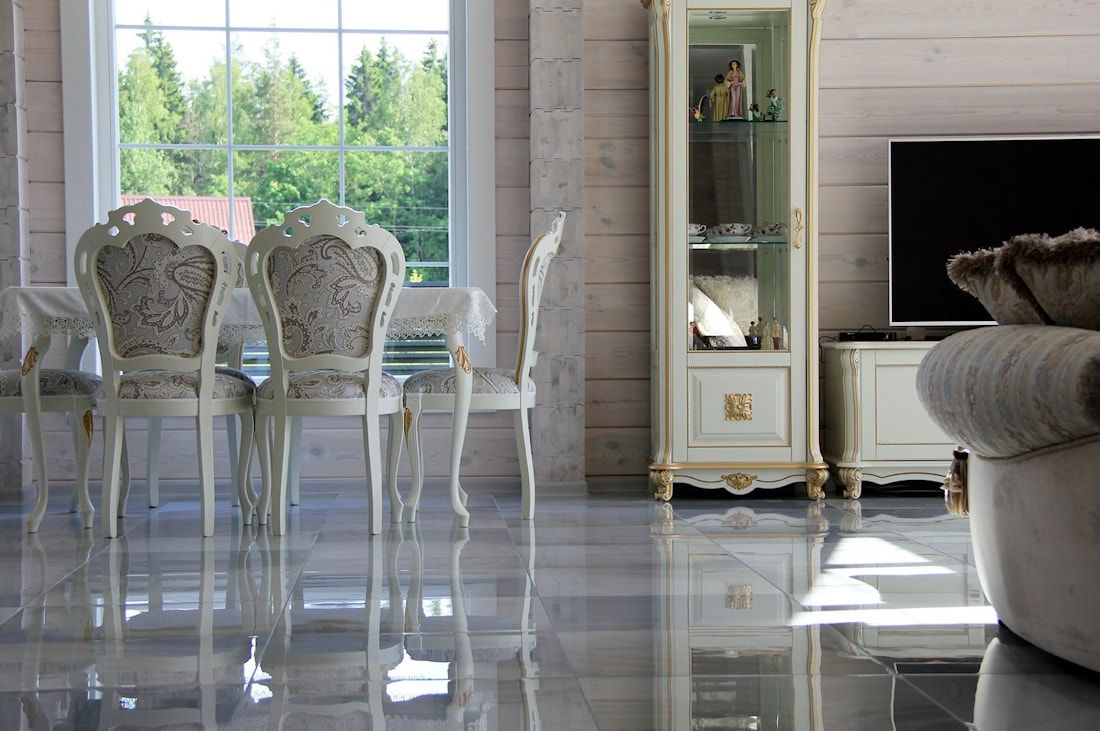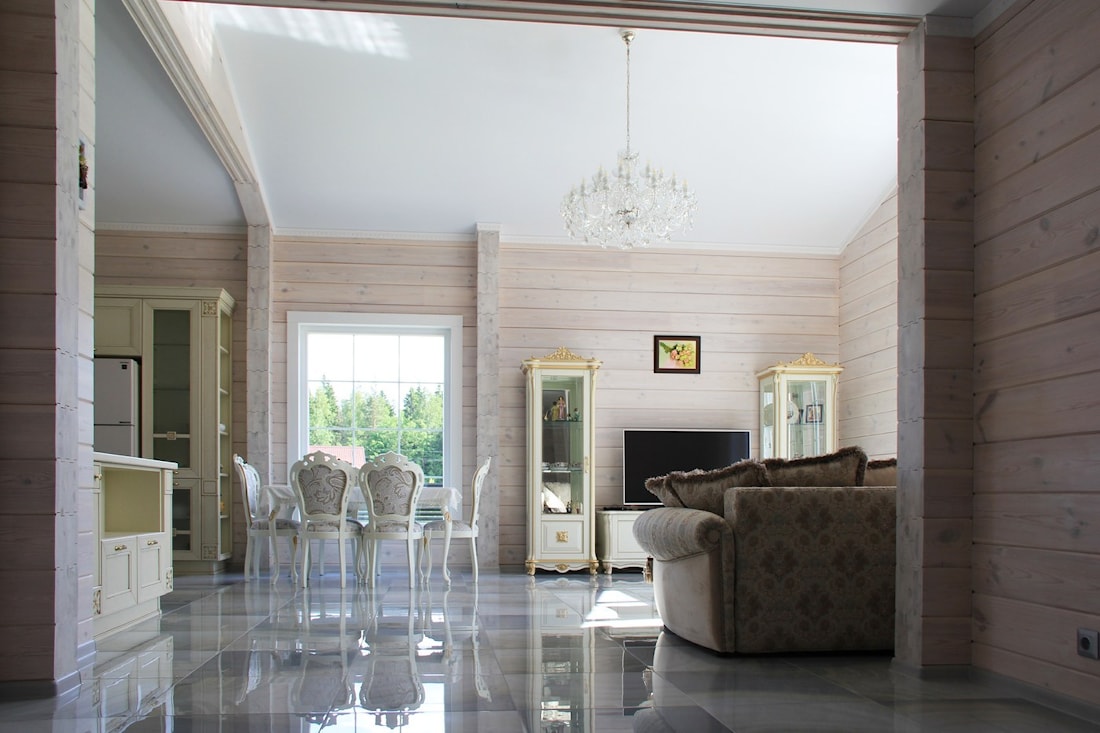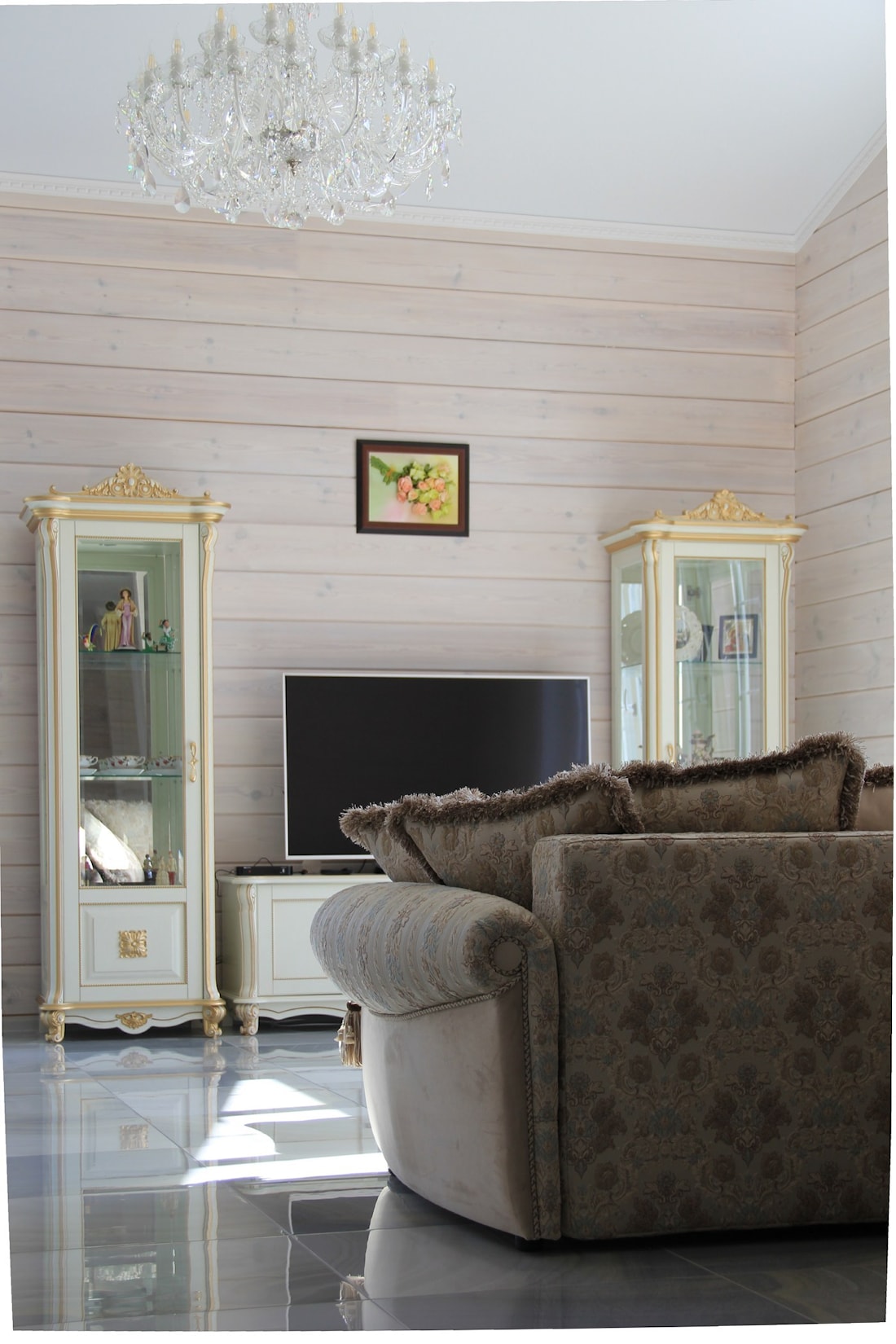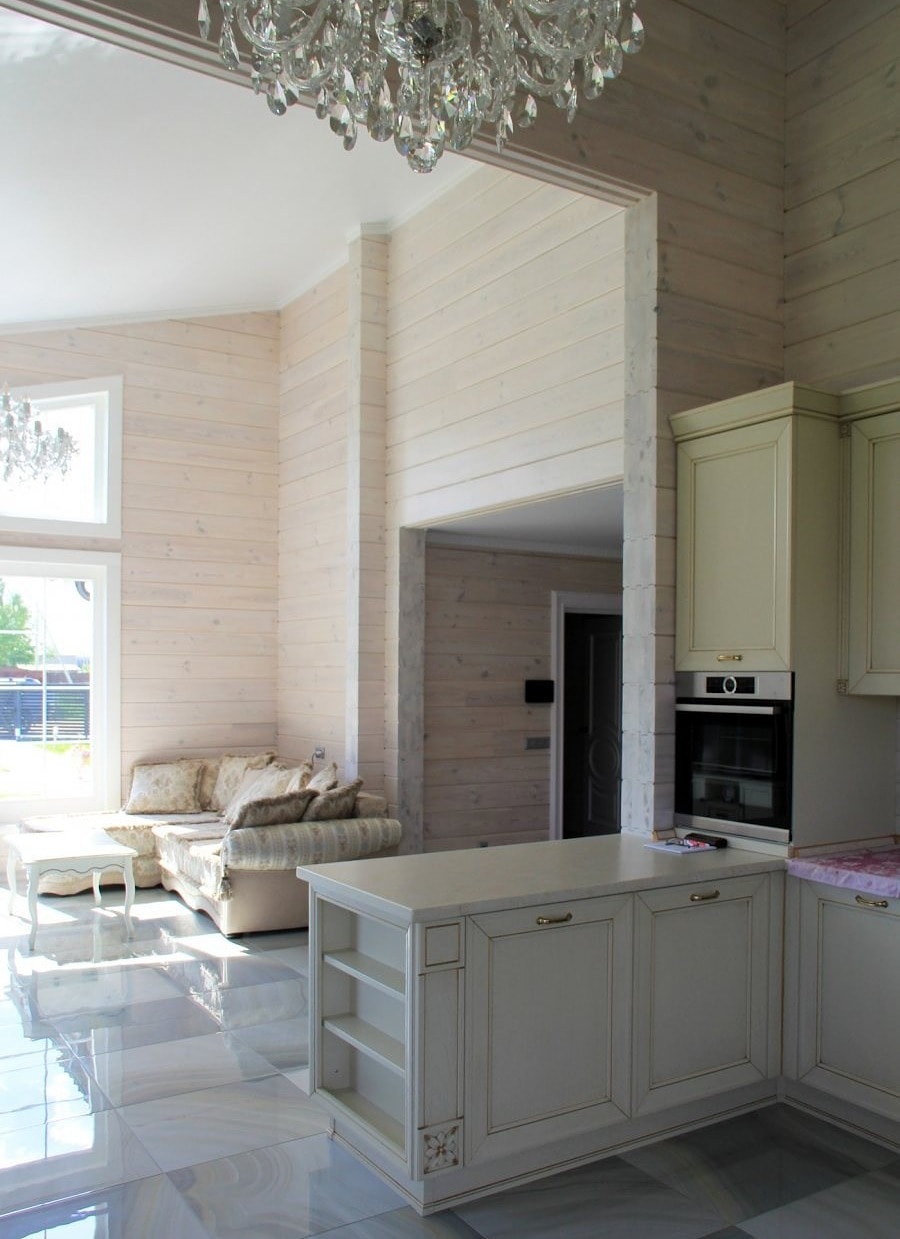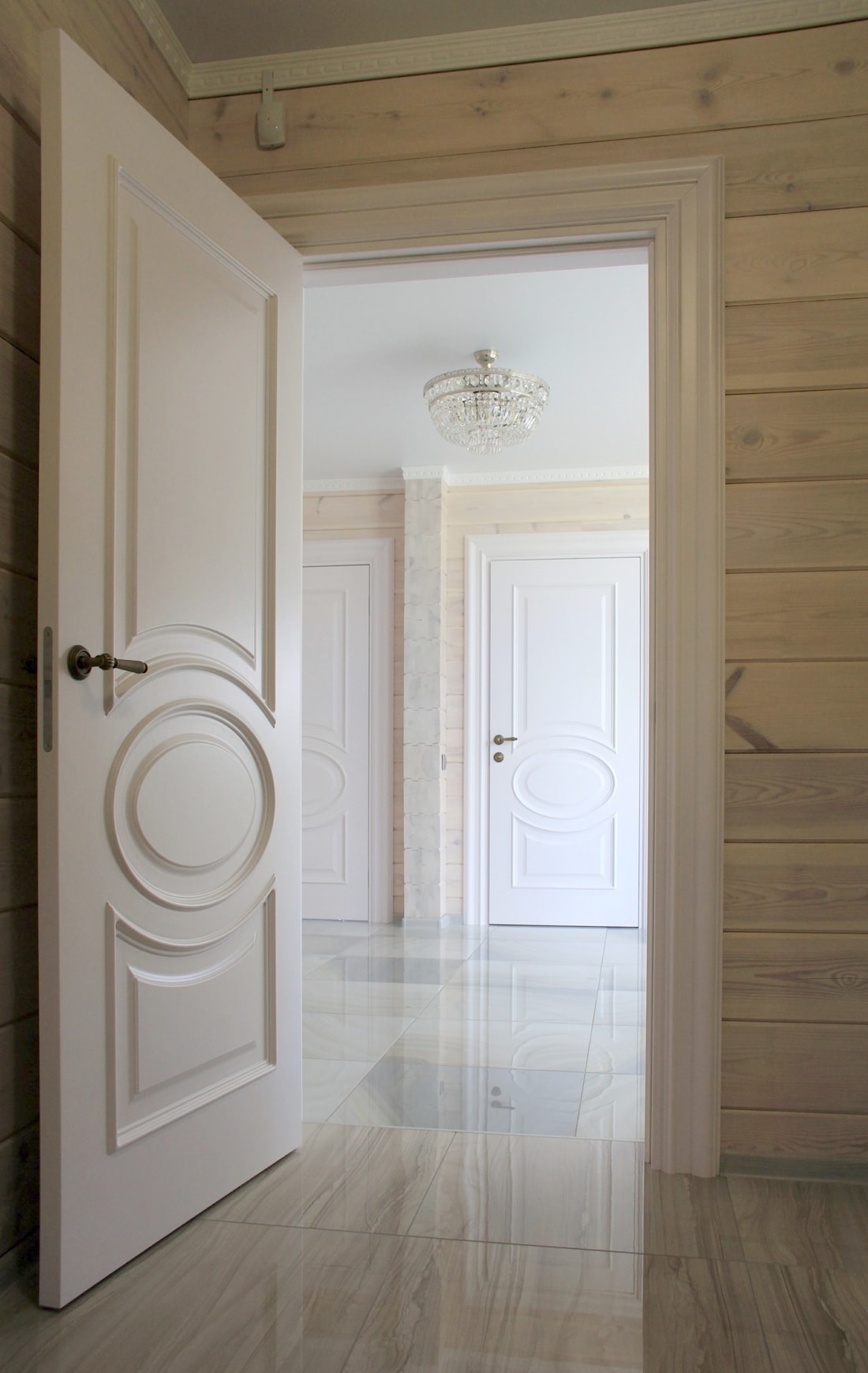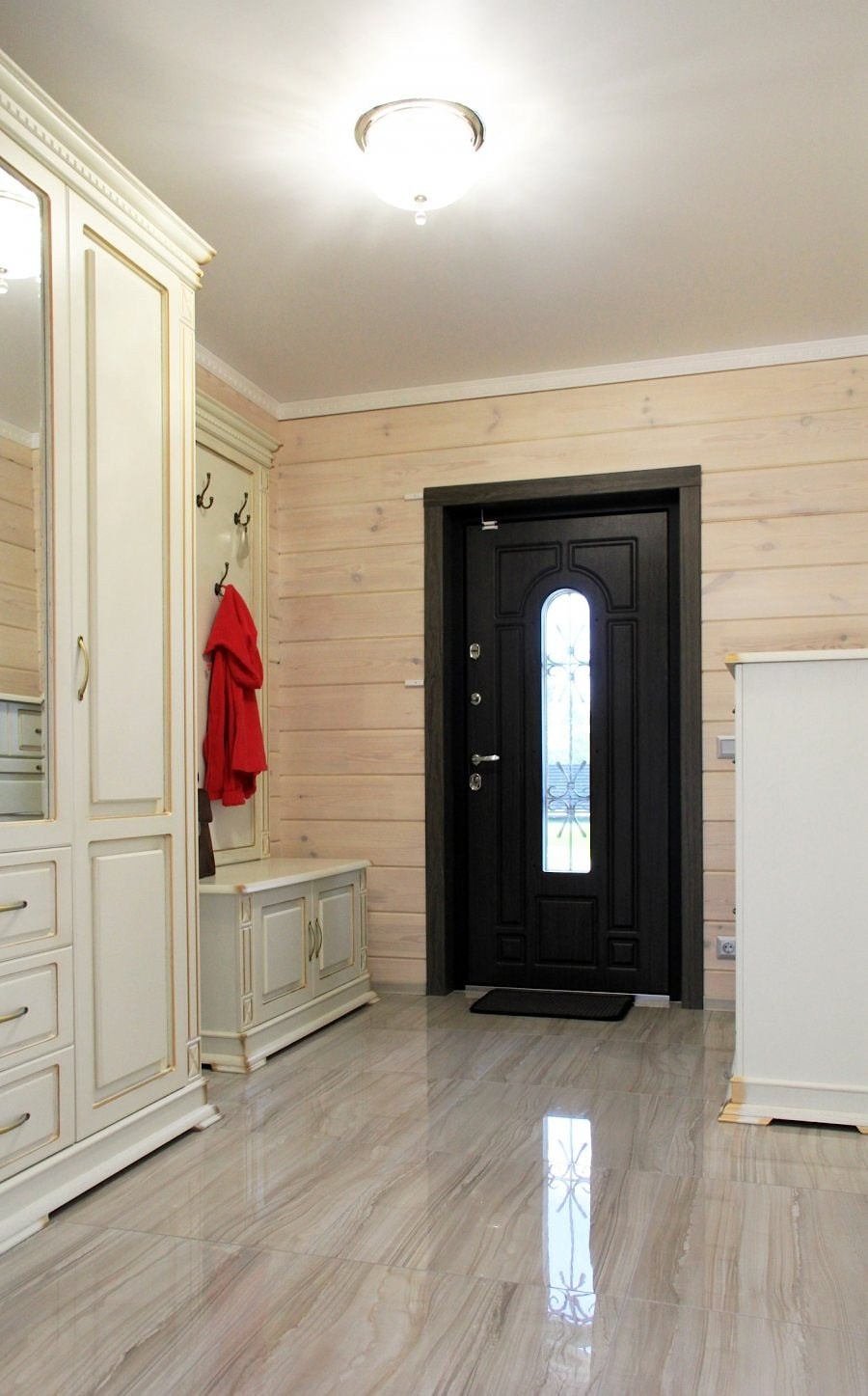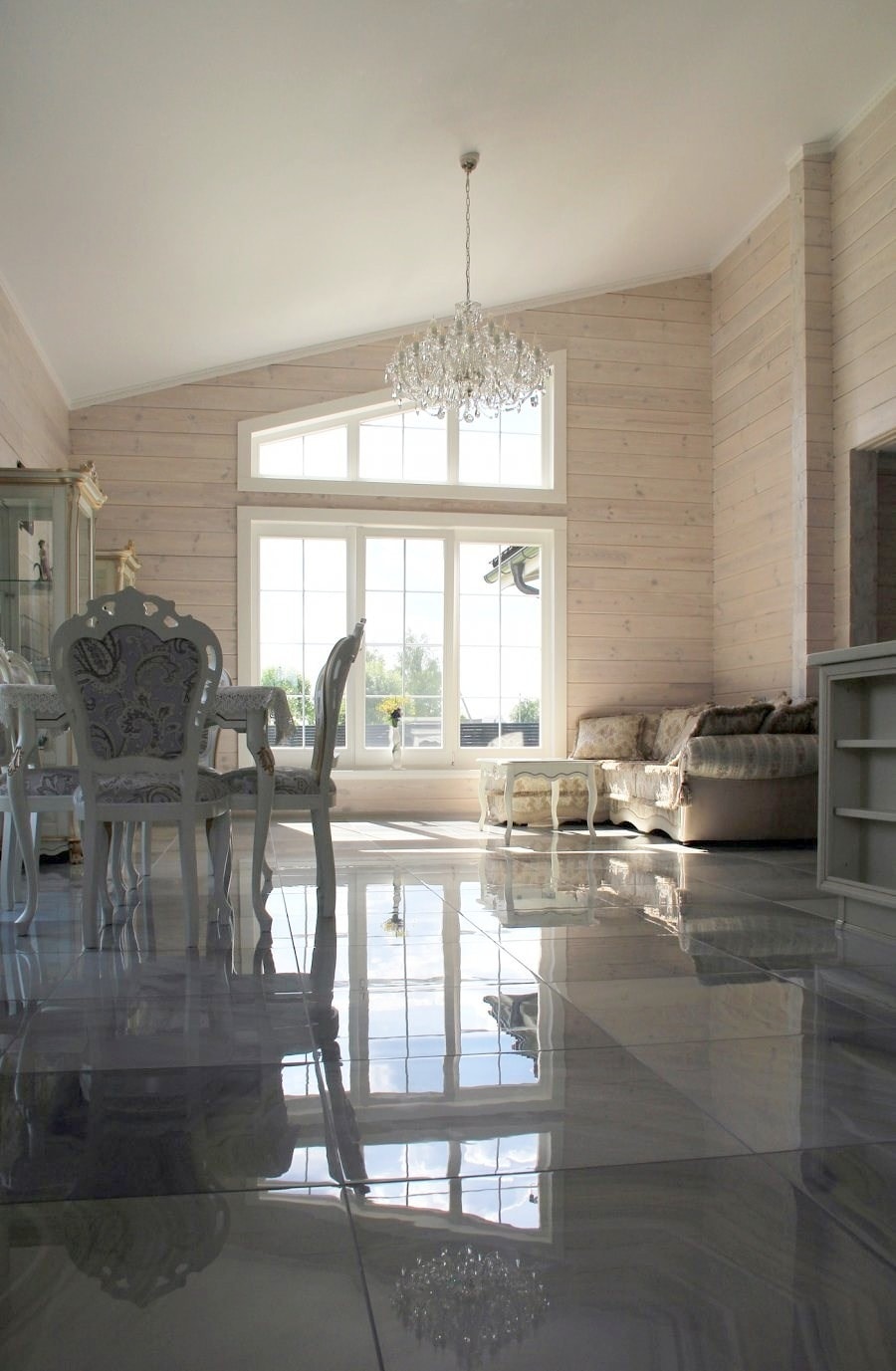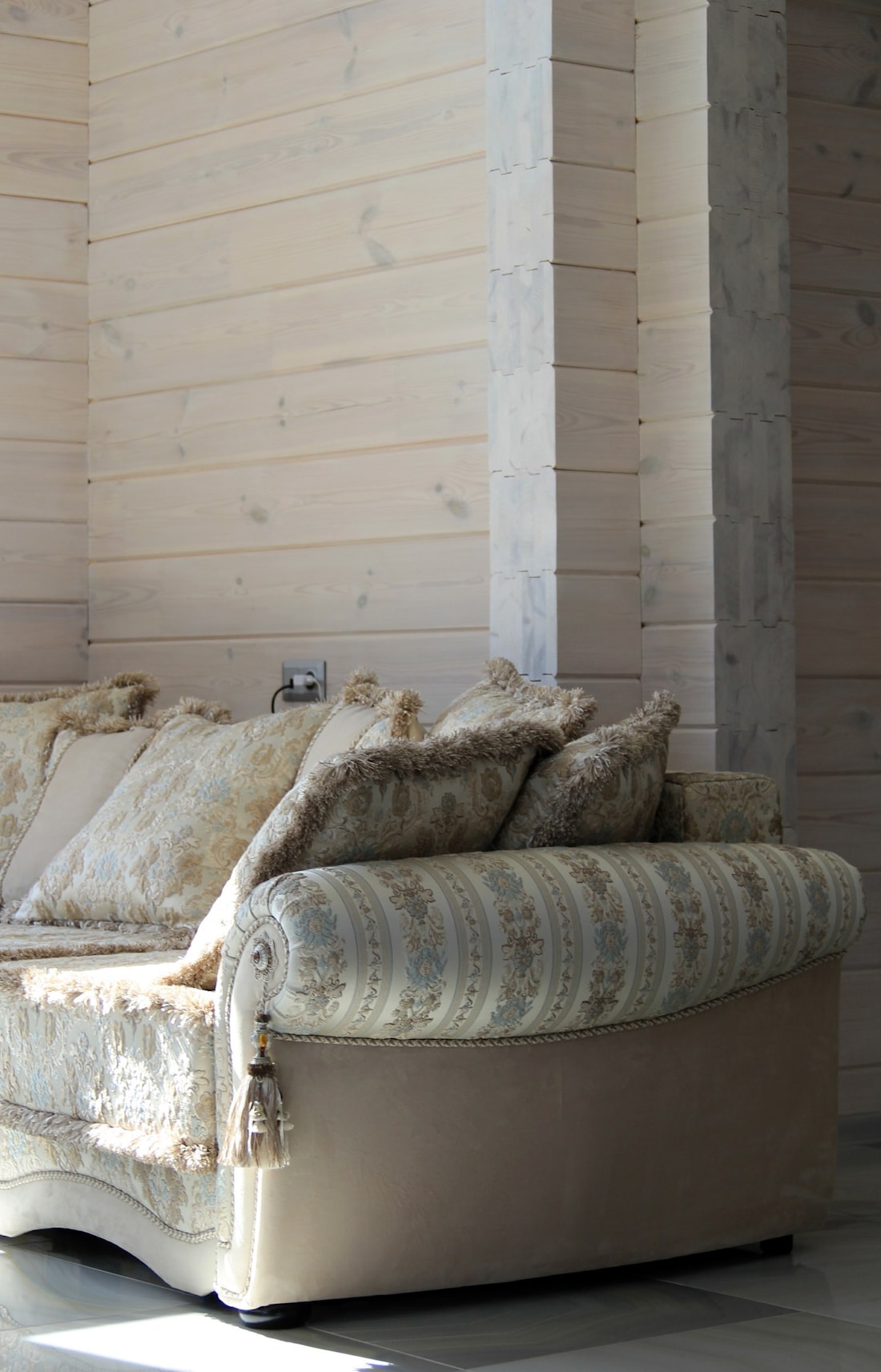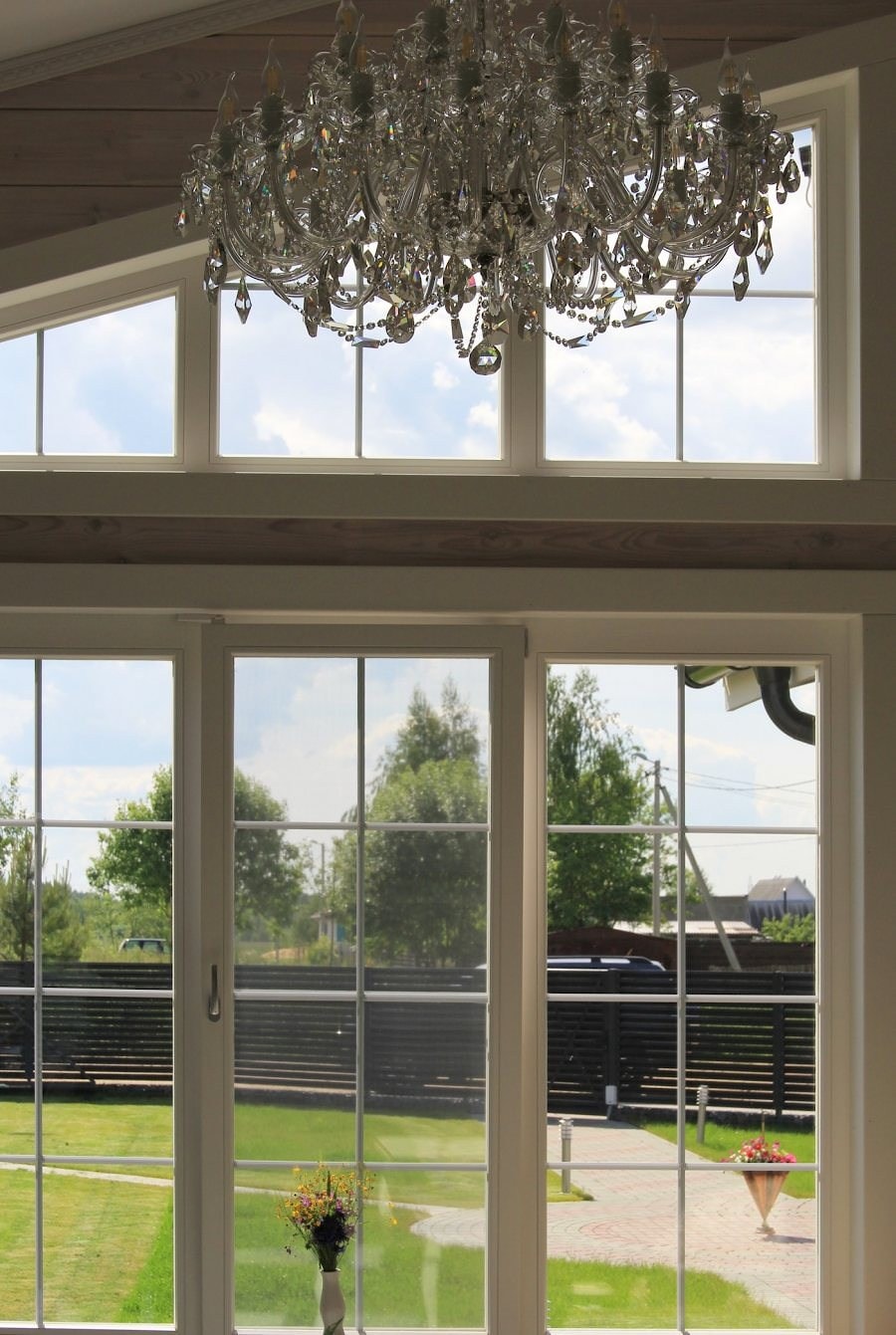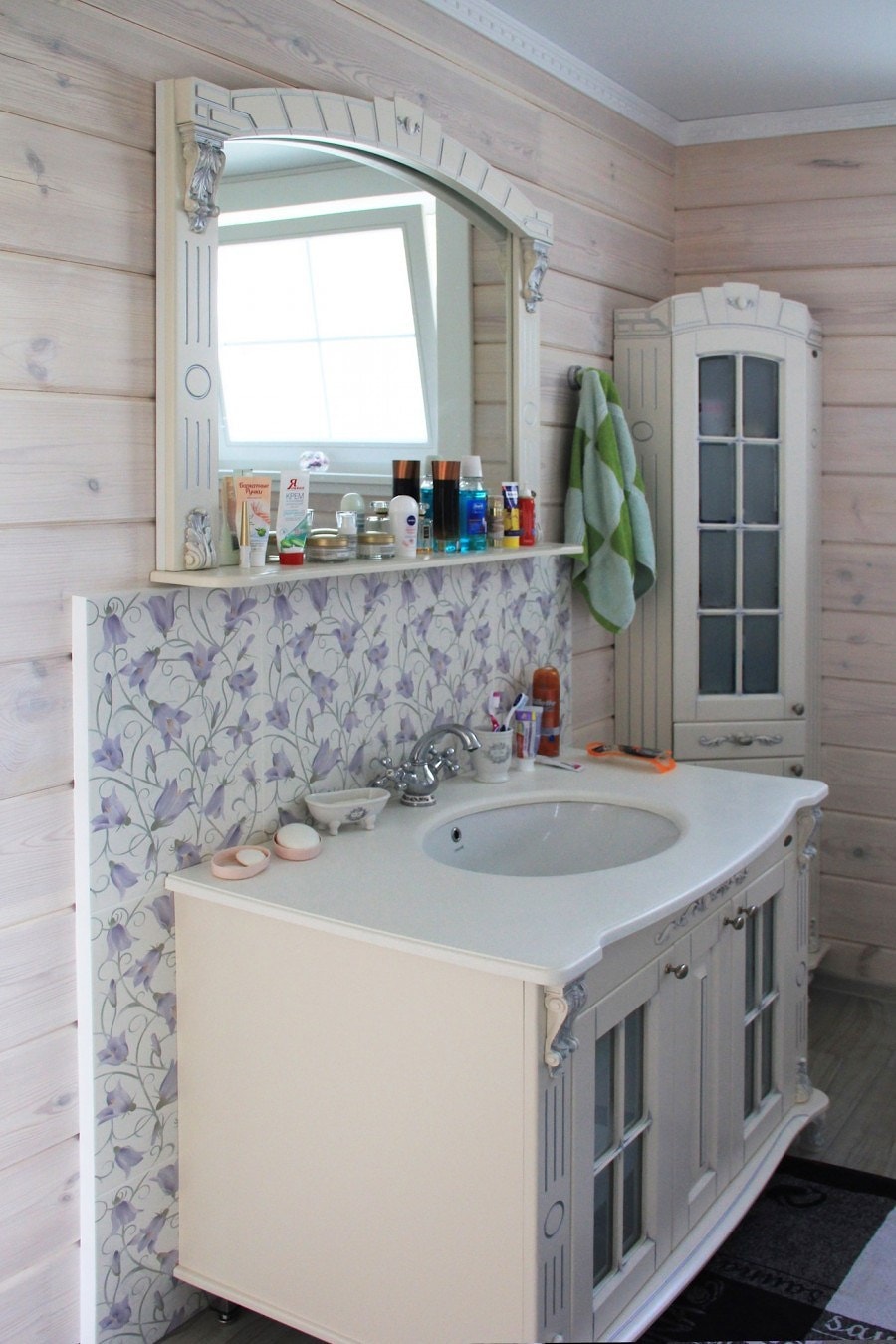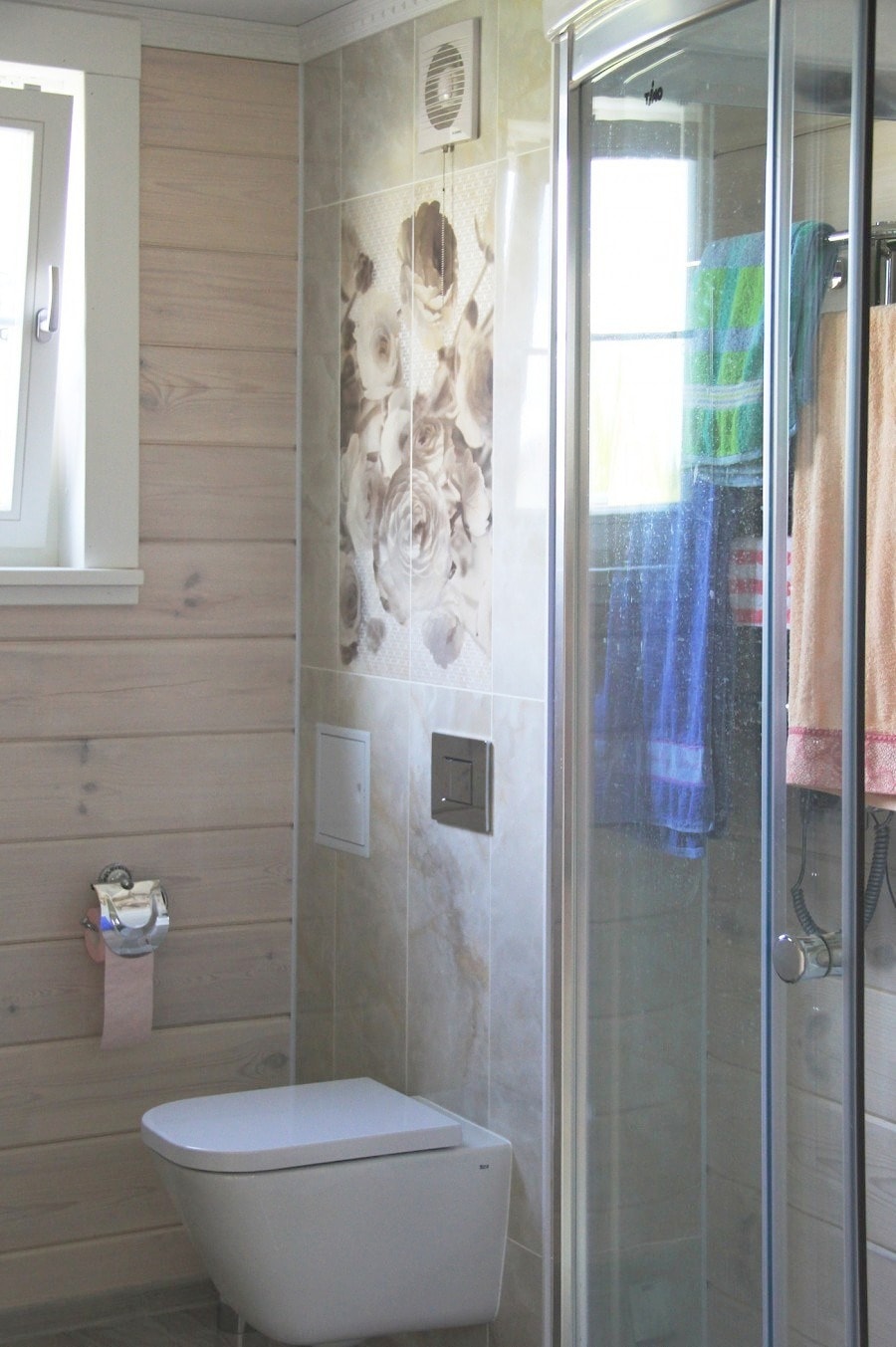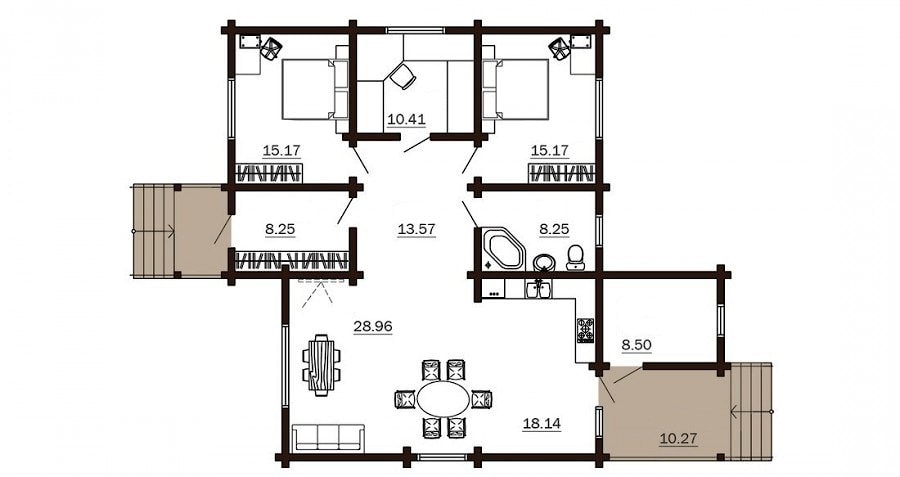 Wooden sauna: