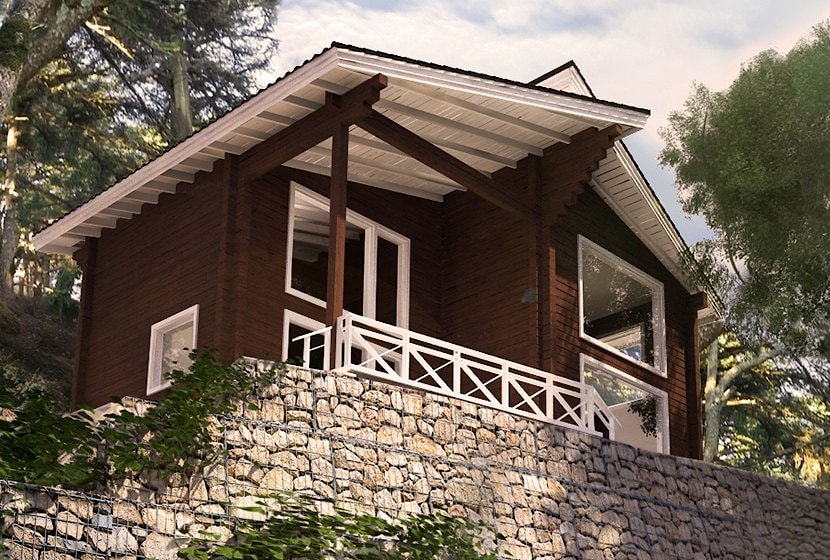 Wooden house in the mountains of Algeria
We want to introduce you the project of a house in the mountains of Algeria – we called it "Aisha".
This charming house has modern design, plus it contains in itself all things for a comfortable full-time residence: you can find here enough space for accommodation of guests (there are one bedroom on the ground floor and two large bedrooms on the first floor), cozy little kitchen and large living-room with a fireplace, a sauna for 5-6 people on the ground floor and a big wooden terrace, where you can have a drink with friends, take sunbaths, read books, or just enjoy the silence and fresh air with a cup of coffee in the mornings.
The number of rooms
4
Living area
131,79 sq.m.
Ground floor area
79,2 sq.m.
First floor area
52,59 sq.m.
Terrace area
22,46 sq.m.
Wall kit material,
other variants are acceptable
Glued laminated timber
Price
Please contact us to find out the price of this wooden house in your region
* Prices depend on selected construction materials: rounded log, profiled timber or glued laminated timber
This house is designed in a modern style, as a building material we decided to choose glued laminated timber. A large fenced terrace is situated right in front of the house. Big windows ensure natural illumination of the house. Also, second light together with big windows enlarge the space inside the house. The house is designed in dark brown and ivory white colors, but you can choose any color score you want to have.
If you want to build a house in the mountains, a classic version of a wooden house will be ideally suited for any weather. Wooden house in the mountains is the best variant to rest in for you with family or friends, where you can feel fresh mountain air and the miraculous smell of wood either outside or inside the house.
But not only smell of a wooden house can catch your eye. Wooden houses are considered to be ecologically friendly, plus, living in a wooden house will have a good impact on your health.
Our company has a wide experience in the field of wooden construction. We've built hundreds and thousands of wooden houses and most of them were done out of pine. And here we have a lot of reasons for it:
- pine is easy to process, easy to glue
- like all conifers, has a pleasant smell, but the most important thing is that pine distinguishes resins and essential oils, which are considered curative
- has a good ratio of price - quality
- disinfects the air
It's up to you to decide whether to live in a wooden or not wooden house. But you can choose your healthy future right now and become a happy owner of the house of your dream. Let's do it together!
Here you can see the disposition of rooms of the house "Aisha" on the ground floor: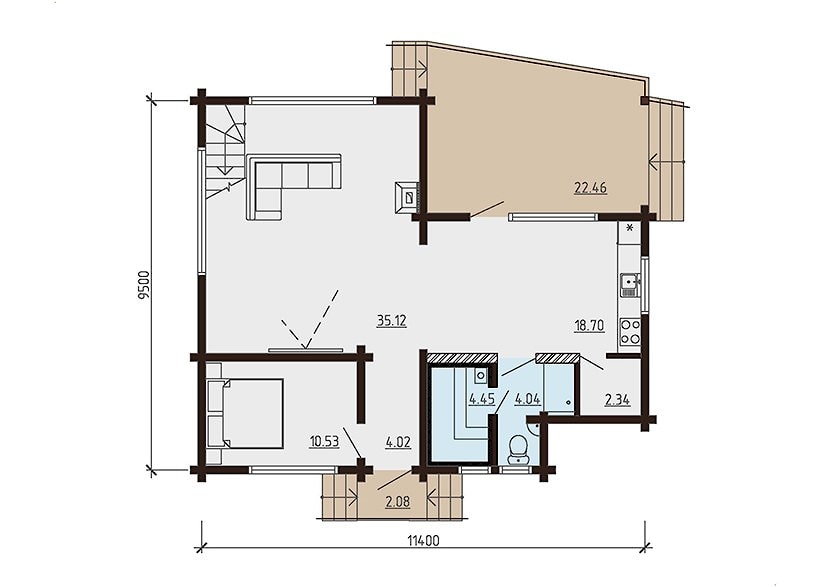 Disposition of rooms on the first floor: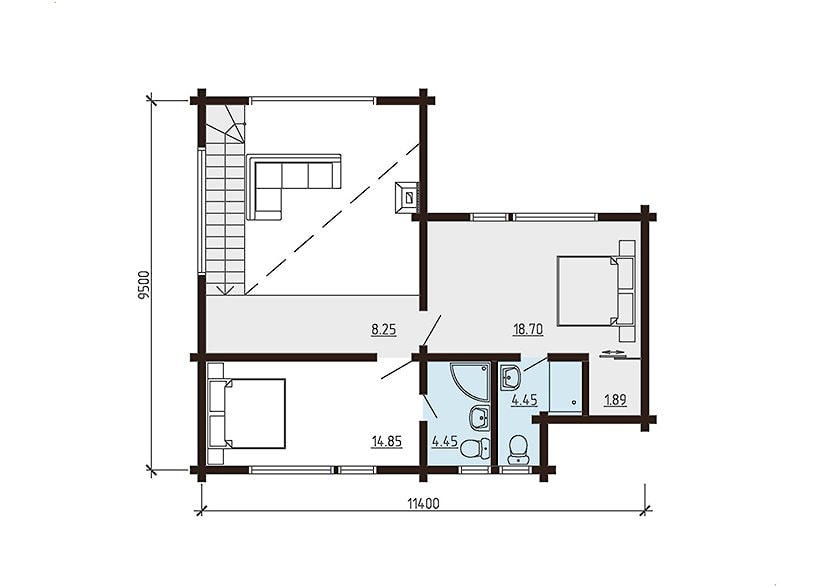 Look more: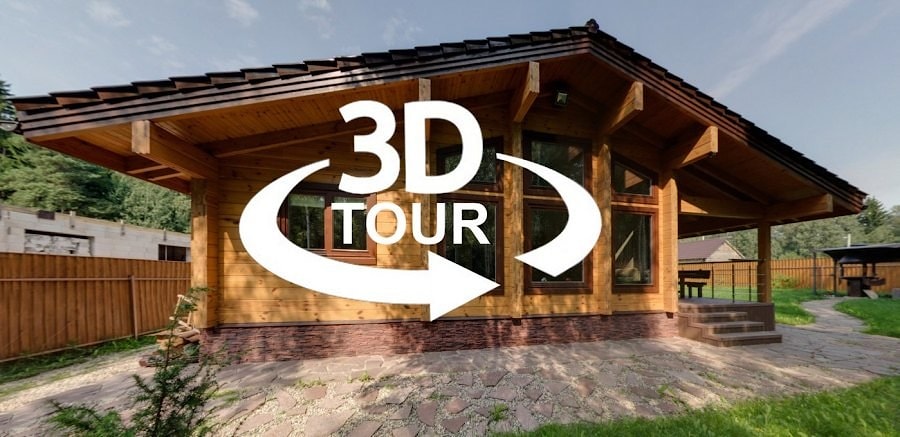 36
Сохранить