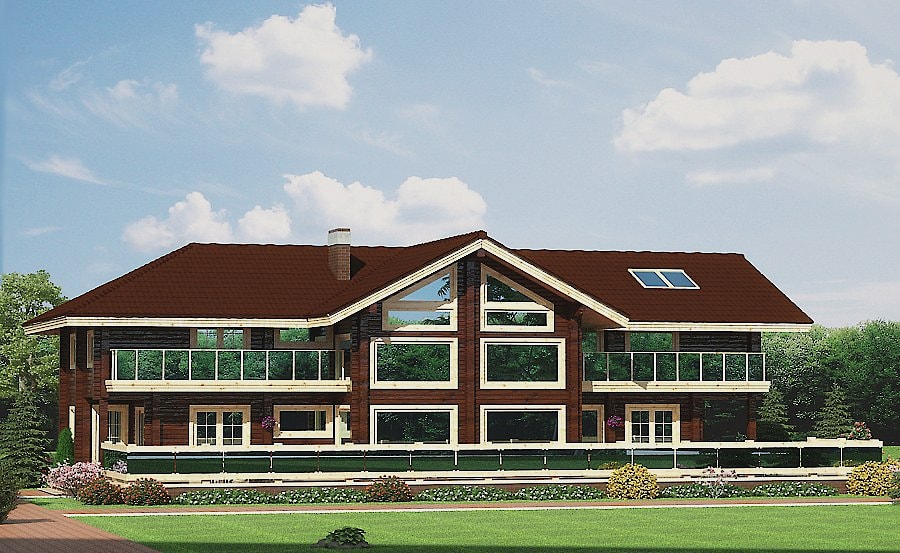 Do you have a dream? Do you dream of living in a spacious wooden house?
Then you will for sure like the project of a house "Andy", a total area of which is 315 m².
It will house not only your family but also a lot of your guests. Nobody will remain indifferent looking at such a beauty. The architects of the company Archiline Log Houses tried to make the facades of the house unique by using rectangular and triangular large windows. Geometric component here is not accidental: it adds a certain charm to the house, catches your attention.
The house is built from profiled timber of natural humidity; cross-section is 200x150 mm (it can be replaced by any other type of building material - logs, glued laminated timber). Profiling of timber is carried out on imported equipment with the use of special technology that ensures a tight connection of rims and full protection against moisture and cold.
There are six rooms, kitchen, dining room, toilets, bathrooms and various technical rooms on 315 m² of the total area of the house "Andy" (living area is 141.7 m²). Also the house is equipped with two balconies. Due to the large windows, the house receives enough light, even during cloudy days.
Inside, the house requires minimum of finishing: it is enough to paint the wood with protective compounds. It is easy to realize any type of interior in this house.
Externally, the design of the house is done through the use of paints and surface treatments of the Finnish company Tikkurila. The roof of the house is covered with natural tile Roben (Germany).
Two splendid balconies make this project almost perfect. In such a house there is enough space for family of 6 members at least. And each member of the family would feel comfort, happy and carefree there.
The number of rooms
6, terrace, 2 balconies
Living area
141,7 sq.m.
Total area
315 sq.m.
Ground floor area
167 sq.m.
First floor area
146 sq.m.
Wall kit
163,7 cubic meters
Wall kit materials,
other variants are acceptable
Profiled timber 200x150 natural humidity
Price for this wooden house *
Please contact our country dealer to find out the price of this wooden house in your region
* Prices depend on selected construction materials: rounded log, profiled timber or glued laminated timber
3D house model - new page will be a flash file, press left button of the mouse to turn the model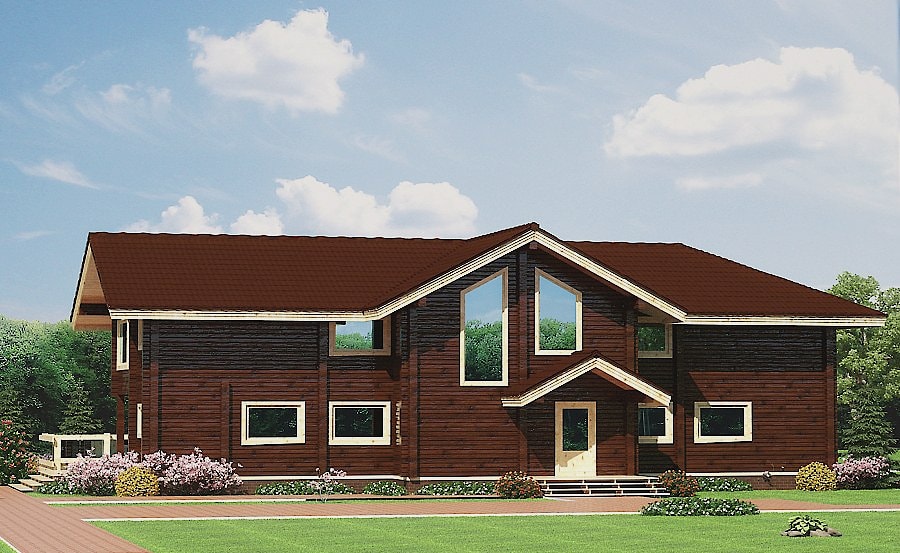 The first floor plan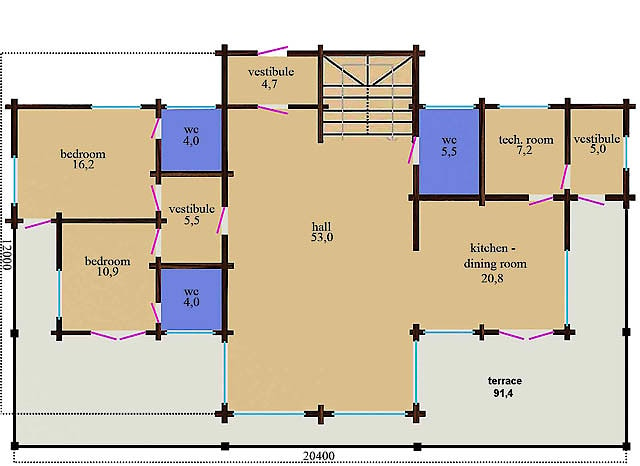 The second floor plan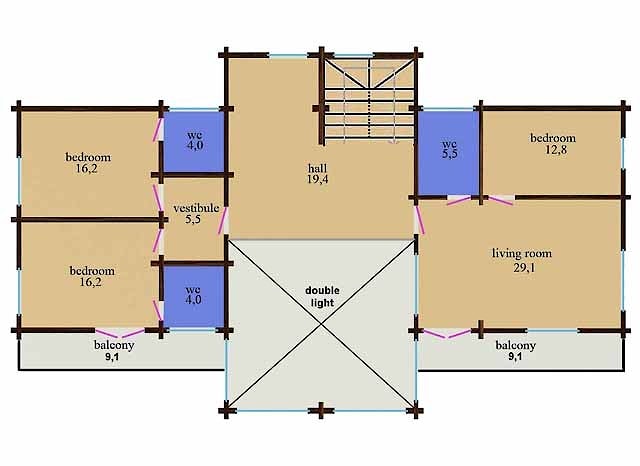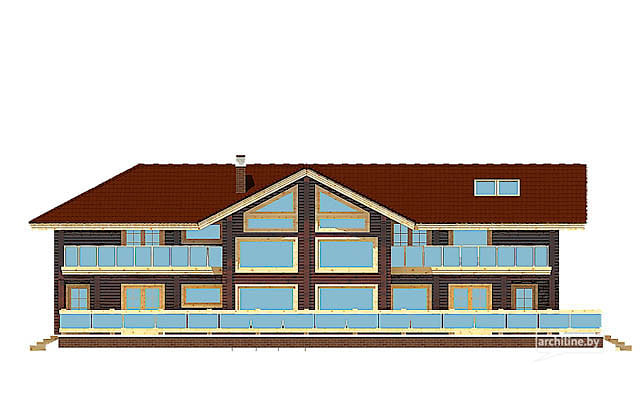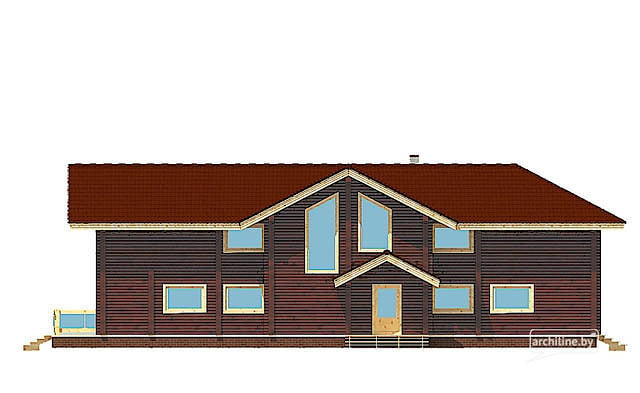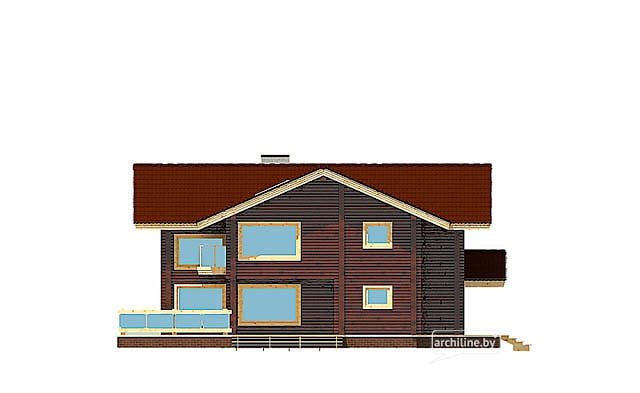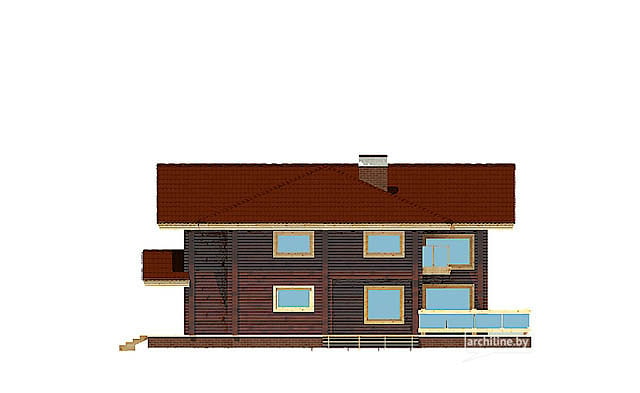 Photos of the interiors of wooden houses can be found here.

Сохранить